For most people, a Venice holiday (or Venetian vacation for the North Americans) is what dreams are made of.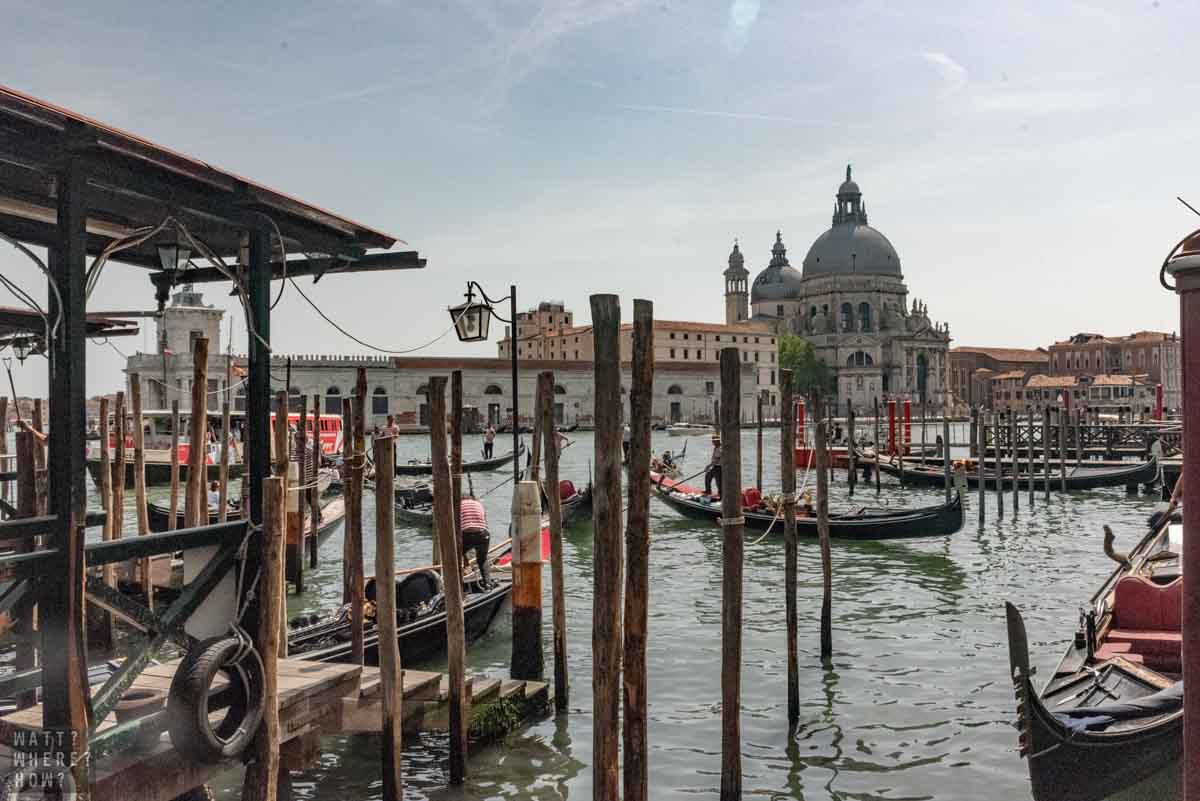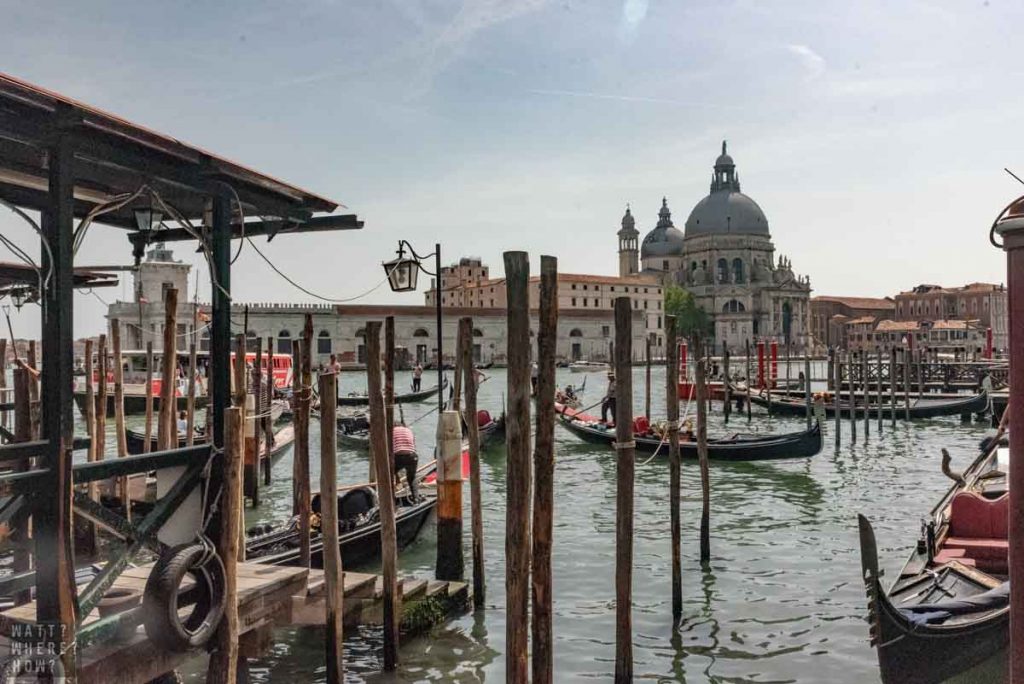 The gondoliers' blue and white striped shirts, the artful churches and squares, bowls of squid ink pasta, and exploring the narrow canals make a Venice trip top of the to-do list on any European vacation. In the Watt Where How Venice Holiday Guide, we'll show you all the things to do in Venice but all the don'ts for a well-rounded stay in Venezia.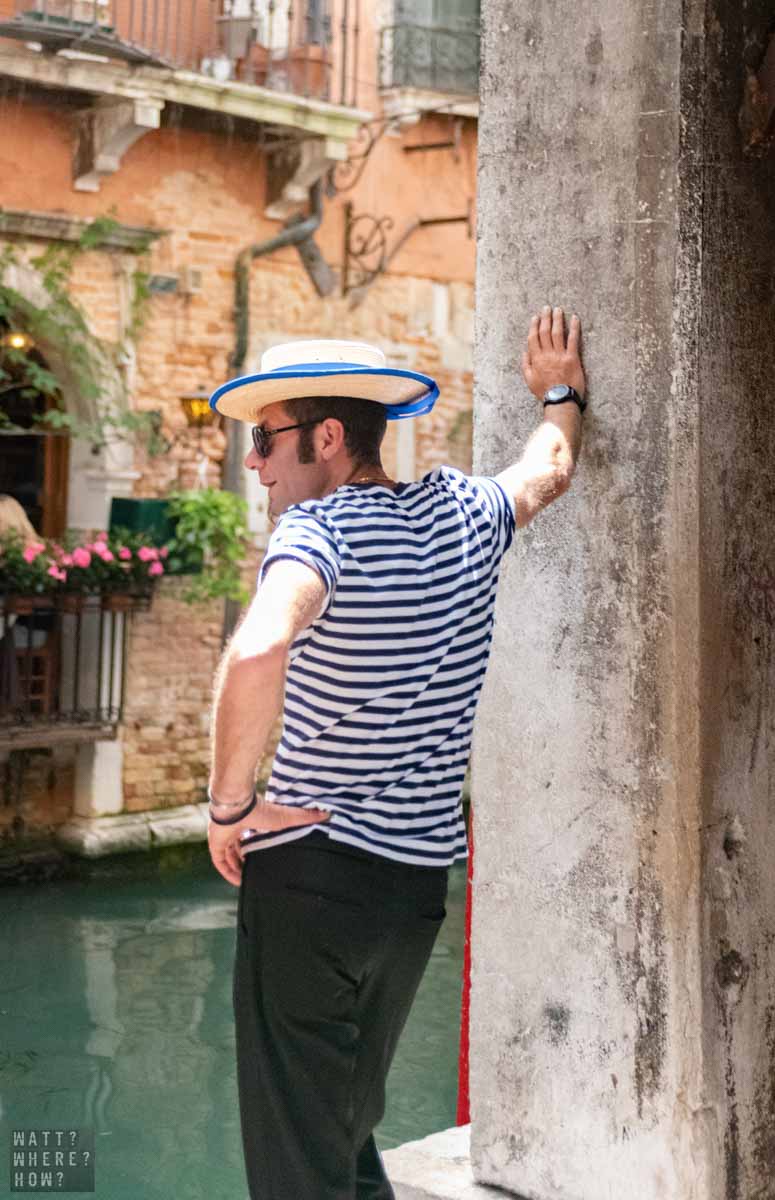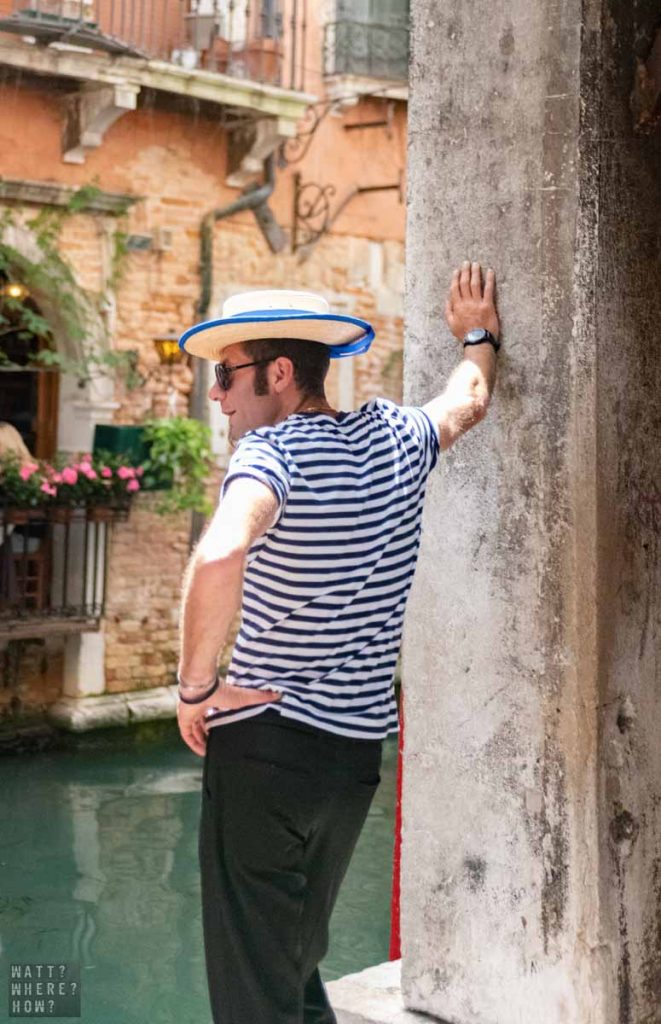 Venice Holiday: How to get to Venice
Whether you fly in, drive in, or ride in, there are only limited ways into Venice. The main entry point is via the Ponte Della Libertà, which connects mainland Mestre with Venice proper. The bridge transports cars, buses, trains, and trucks over the lagoon but is also accessible by bike and foot.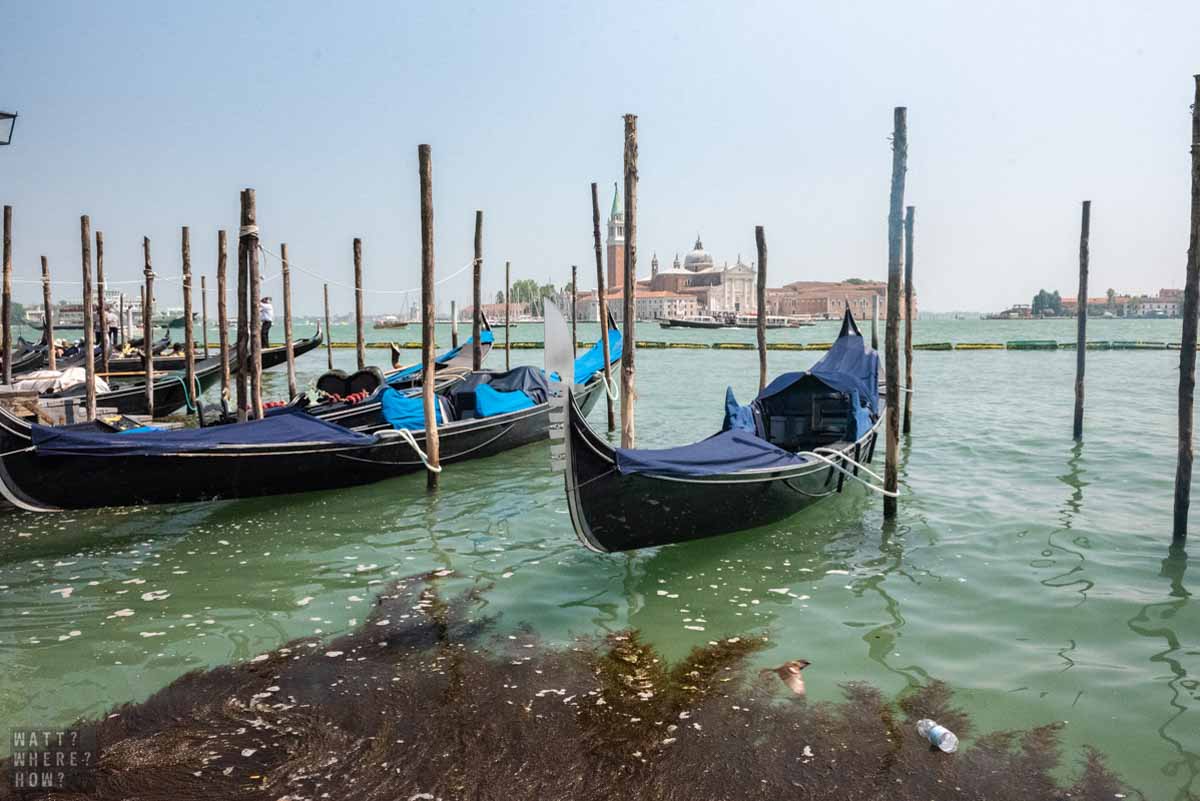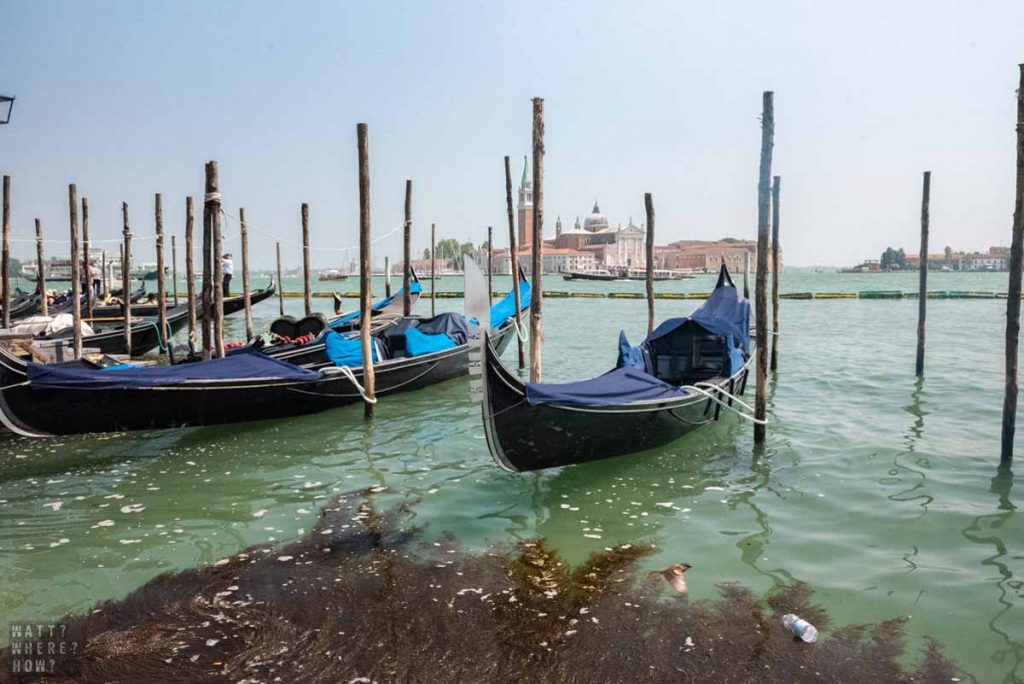 How to get to Venice by train
One of the best ways to start your Venice holiday is by leaving the car at home and taking the train. Stazione di Venezia Santa Lucia or St. Lucia Station is the main rail terminus, and it's in this 1920s station where Trenitalia express trains and even the luxurious Orient Express arrive. Venice is serviced with lines from Rome, Naples, Milan, Turin, Trieste, Brescia, Udine, Bologna, Verona, Salerno (and all the small towns) with major pan European routes to Paris, Vienna, Munich, and Geneva.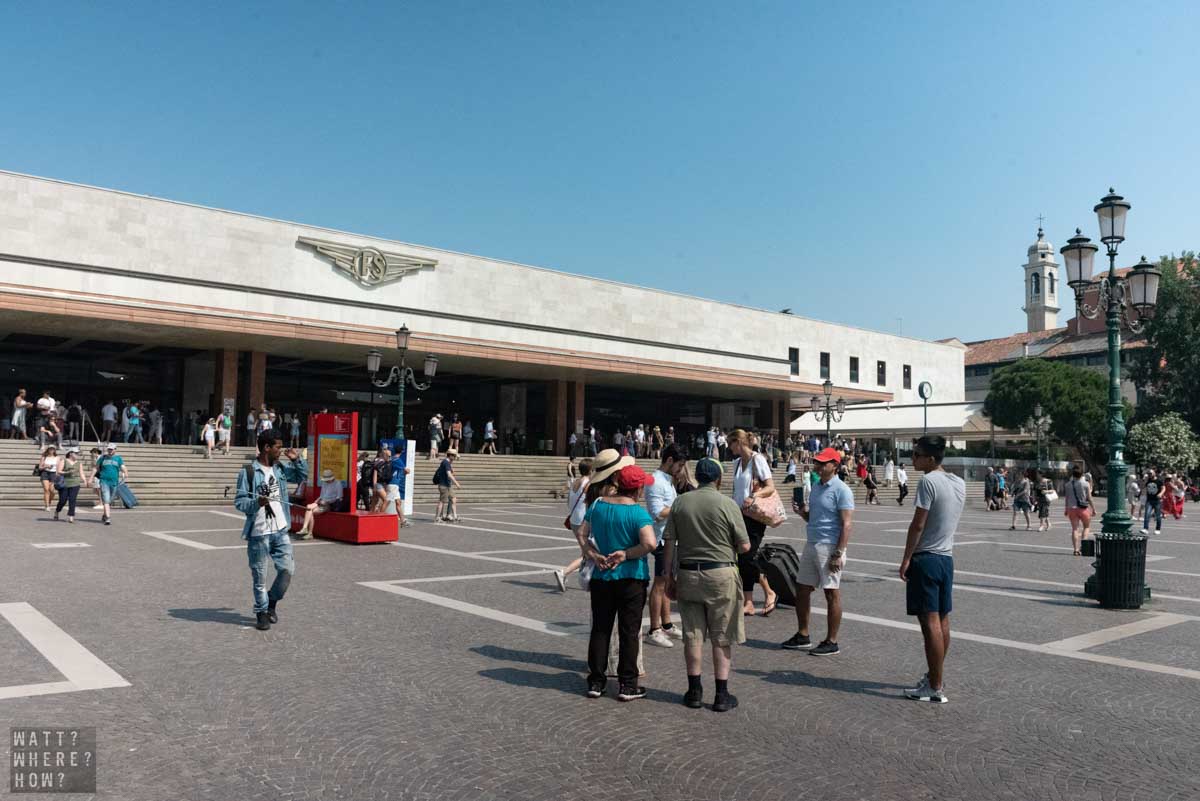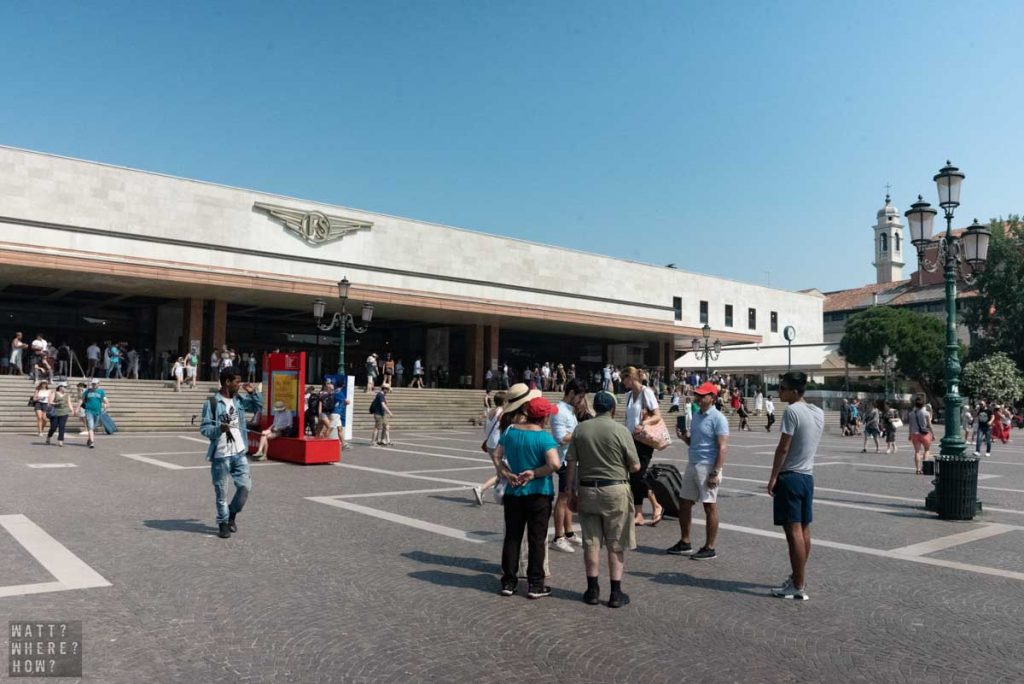 How to get to Venice by boat
Before 2020, there was a thriving cruise ship industry bringing crowds and major damage to the waters of the lagoon and the city's ancient buildings. After a 2018 collision at the terminal and years of protests, there has been a move to restrict entry of cruise ships to the main dual islands that Venice is built upon. Construction is underway for alternate moorings at Porto Marghera, but until then, ships are still arriving at the terminal at Santa Croce, which can house up to six 40,000T boats at a time.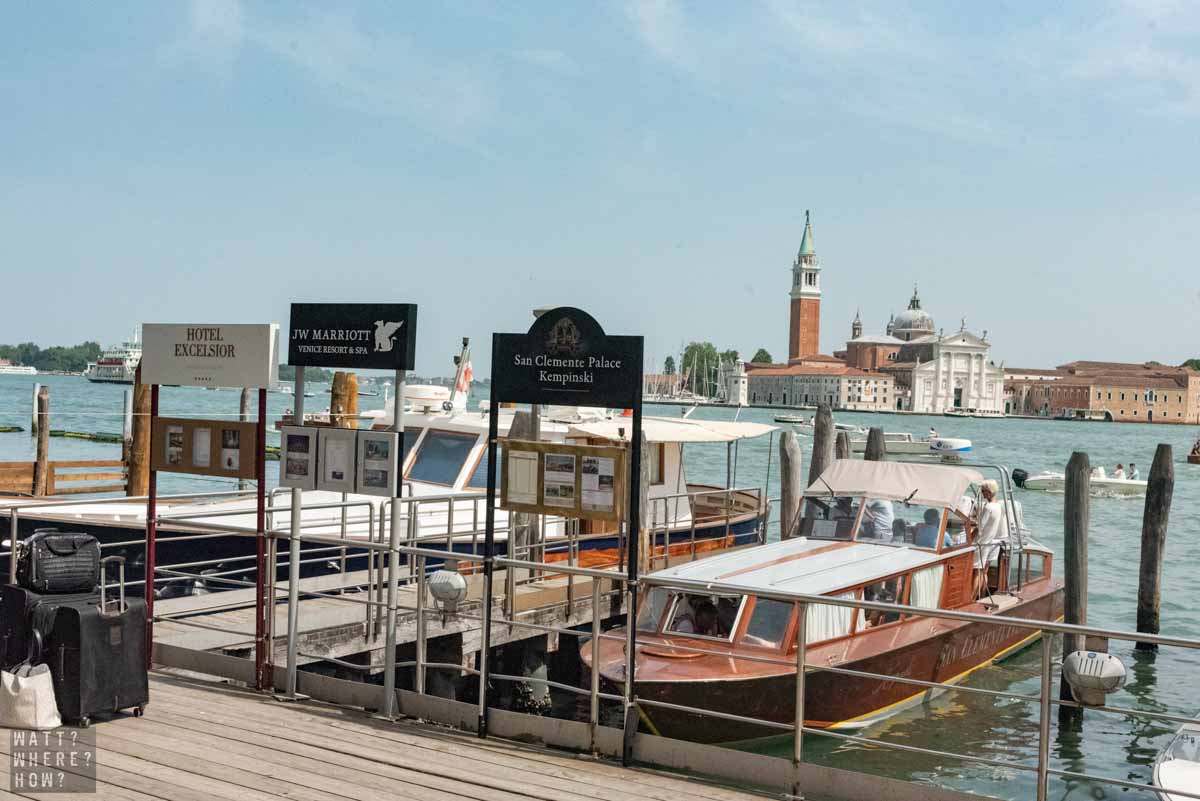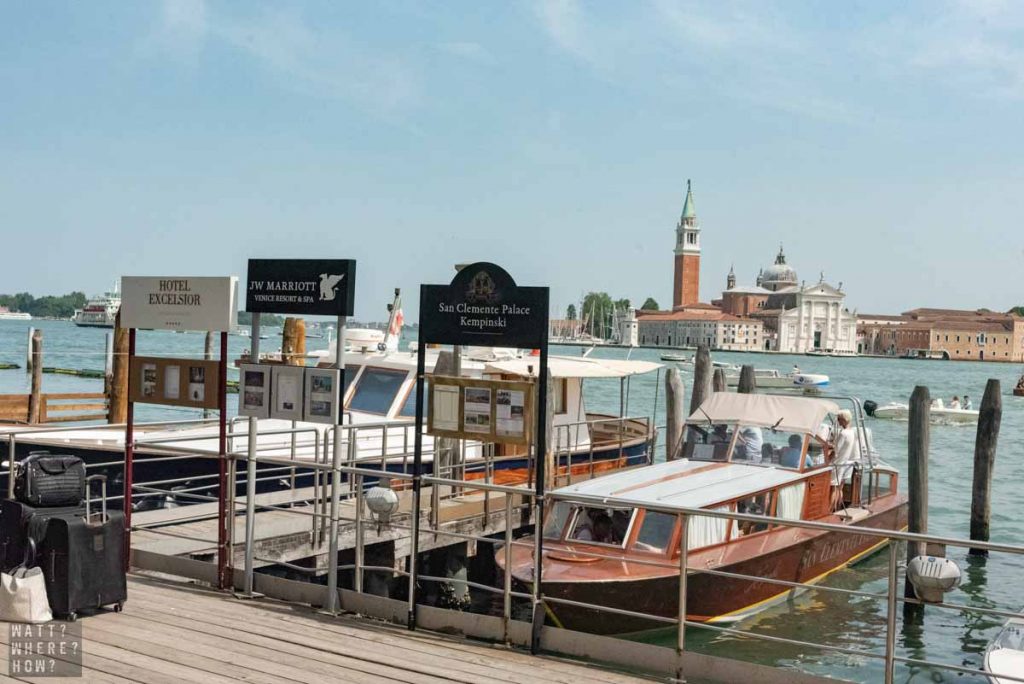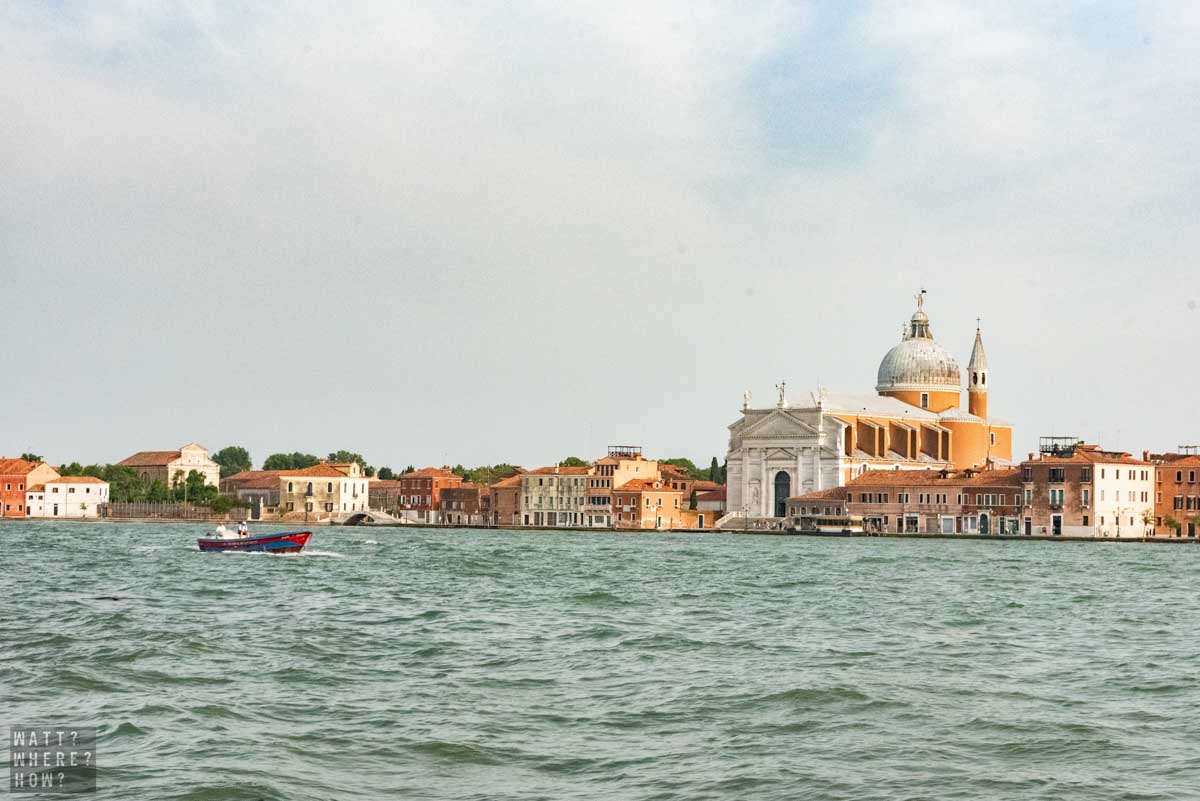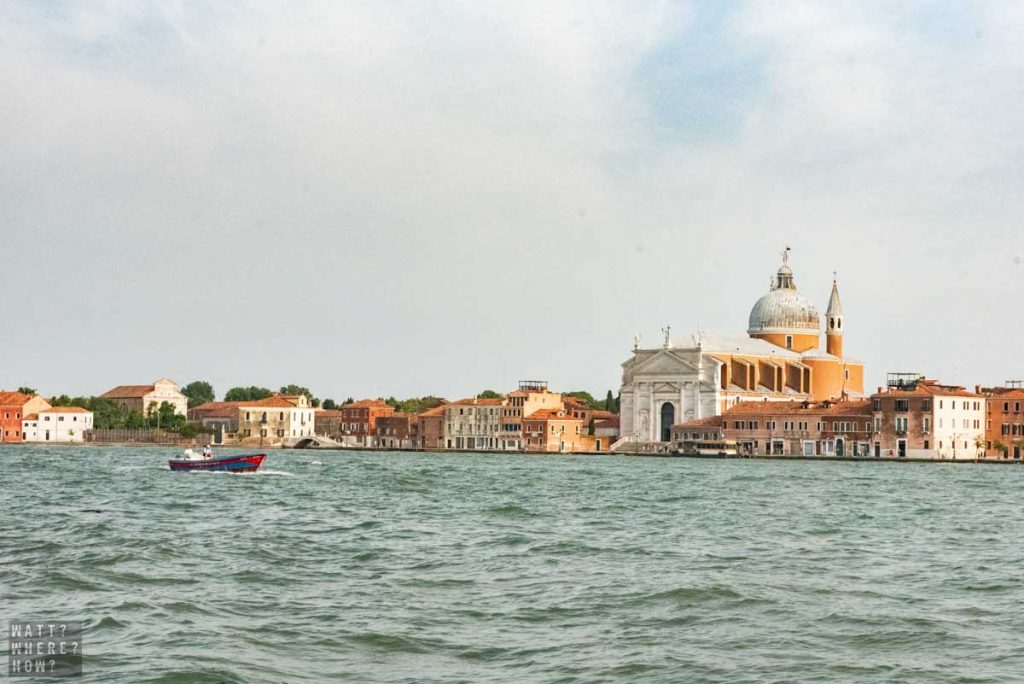 How to get to Venice by car
If you have a car, there are two ways to consider when visiting Venice. You can drive the SR11 over the Ponte della Libertà and park for the day at Venezia Tronchetto Parking on Tronchetto by the Cruise Ship terminals or Garage San Marco Venezia also adjacent to these terminals at Santa Croce. There are several parking garages for a cheaper parking option to be found around Porto Marghera on the mainland, with regular Vaporetto ferries that will take you right into the heart of it all.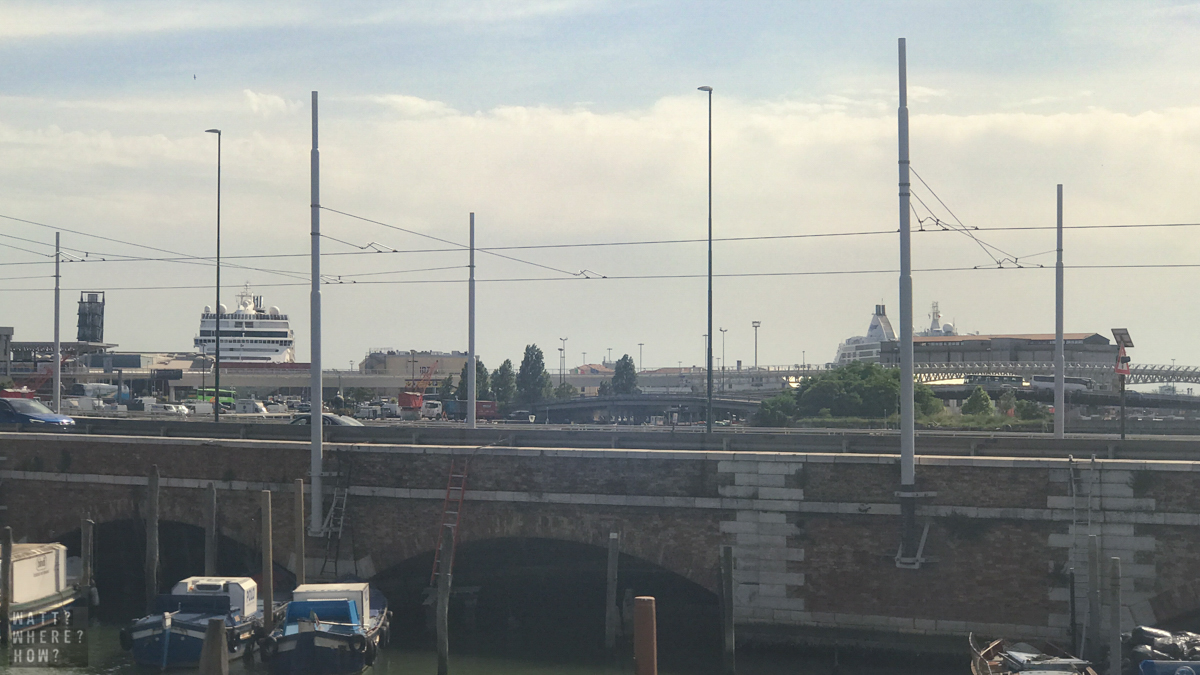 How to get to Venice by plane
Aeroporto Internazionale di Venezia-Marco Polo (Marco Polo Airport) provides one of the most exciting arrivals into the canal city for your Venice holiday. You can fly in from most major European cities (and some regional centers thanks to budget carriers like Easy Jet, RyanAir, and Wizz Air). The airport has been recently renovated and has a host of delicious dining options. Set right on the waterfront, take a water taxi (the expensive, classy option if you're looking to make a grand entrance), or a Vaporetto, which will take you right by the Rialto Bridge stop on the Grand Canal.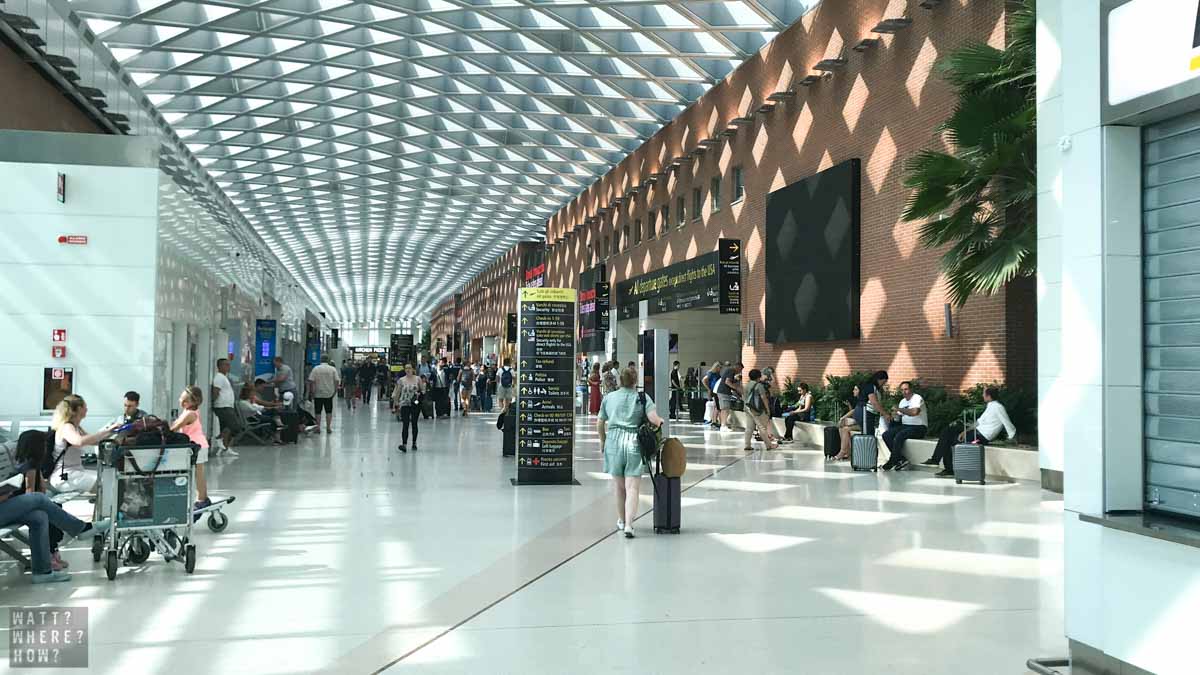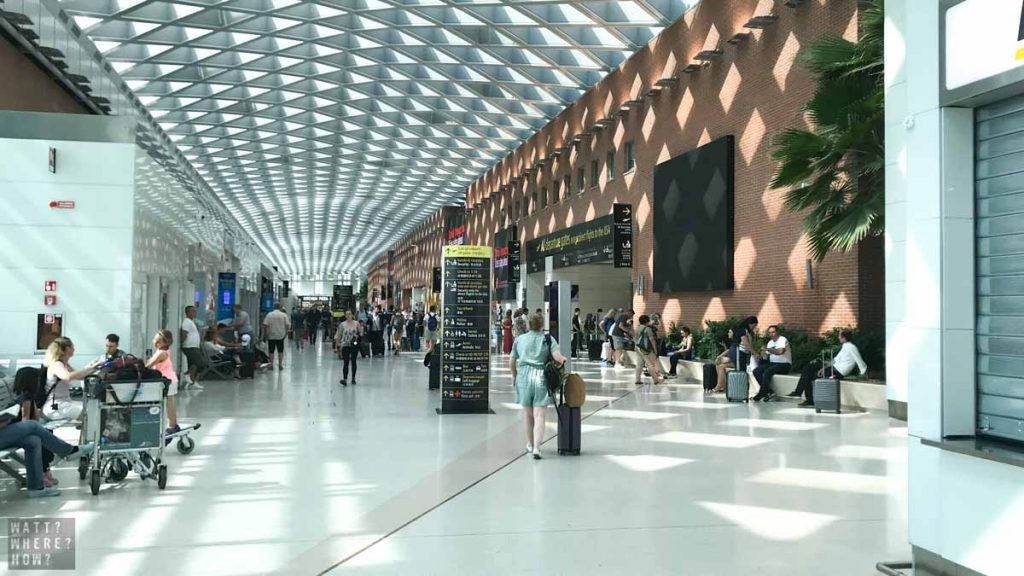 Getting around Venice
For a first-timer, you may be expecting the canals to be just a tiny section of the city and that there will be places everywhere for car parking, buses pulling up the dislodge hordes of camera-toting tourists, and traffic jams. You're in for a big surprise. This isn't Disneyland. It's the start of an amazing Venice holiday experience.
Venice is a series of 118 islands in the middle of a lagoon, built on 700-year-old pylons. The city is divided into six sestieri (districts), joined by 400 tiny bridges. The main sources of traffic jams are caused by foot traffic, though the side canals can become quite congested with gondolas and small boats – the main way locals get around.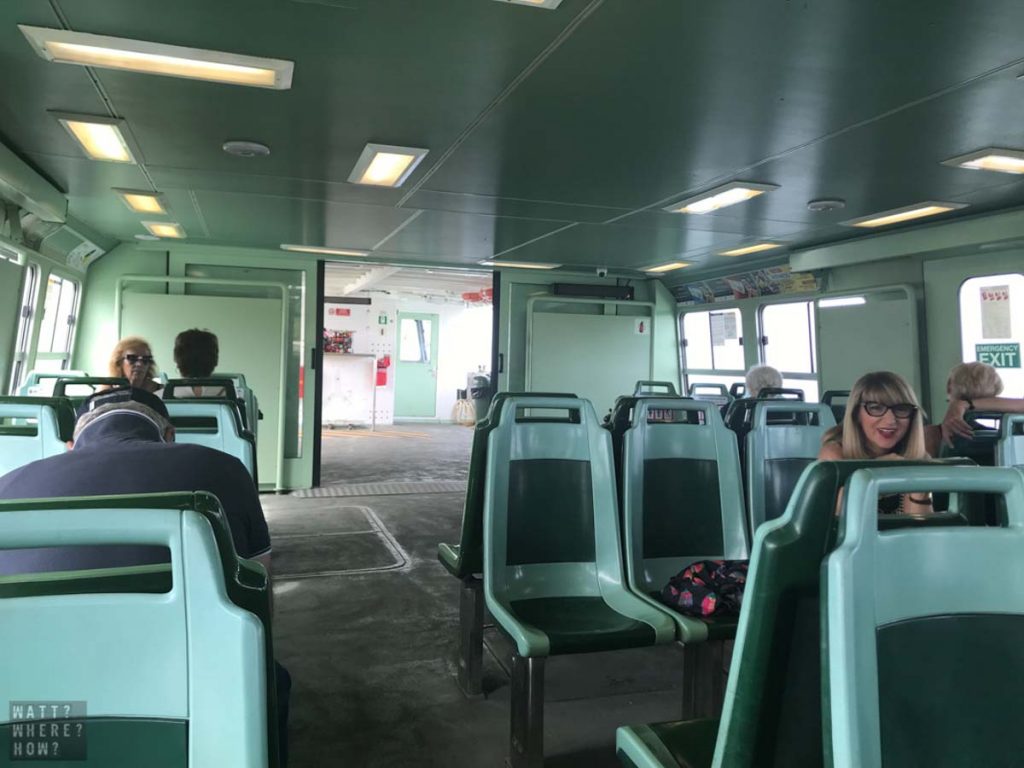 Vaporetto
These are basically the water based equivalent of a council bus. Ugly, sweaty, but gets you where you want to go for a decent price. They chug along noisily, loaded with locals and visitors alike. At $7 a ride, a Vaporetto will vaporize your cash, but if you pay for one of the unlimited rides passes, it will make your Venice explorations a heck of a lot cheaper. The rates are $24 for 12 hours of unlimited rides, $26 for 24 hours, and $33 for 36 hours.
Water Taxi
Do you remember the chase scene in Indiana Jones and the Last Crusade? Indy was being pursued by fez-wearing agents, pushing a classic Venetian water taxi to its limits as he attempted to navigate between cargo ships at the port. The water taxis still look like they were built in the 1940s with their classic wood and white paint and smooth lines. They are definitely the romantic way to get around, but come with a hefty price tag.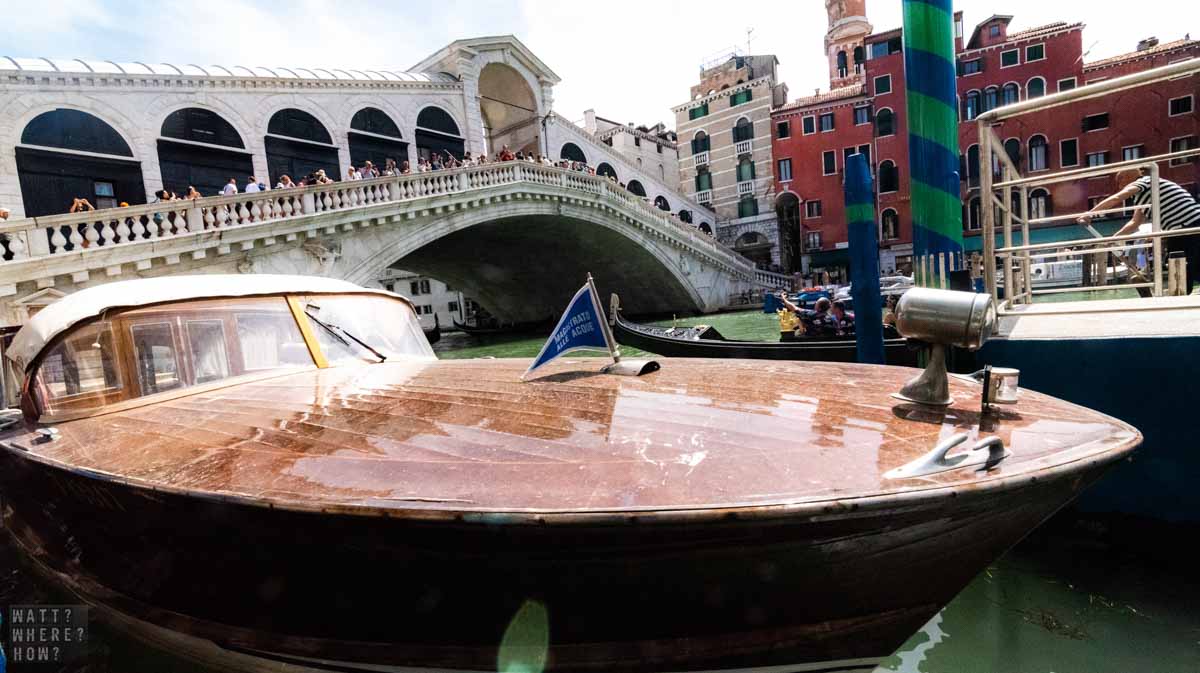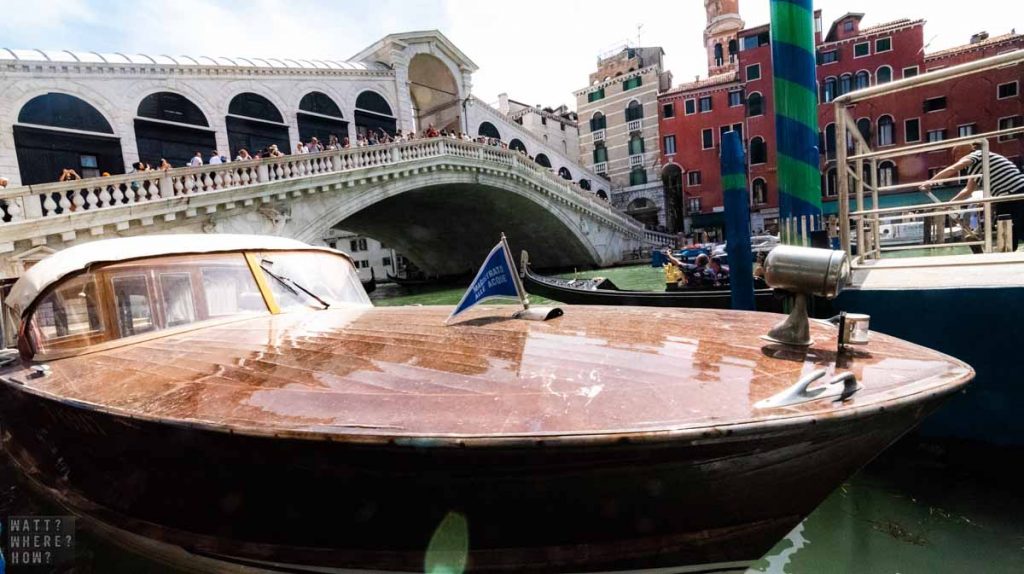 By Foot
Between the bridges, canals, and narrow rabbit warren of streets, your feet offer the best way to see Venice, so wear comfortable, sensible shoes. The stretch between St. Lucia Station and St. Mark's is a rat race of tourists and groups to navigate and the first time we went, it felt incredibly stressful in the crowds.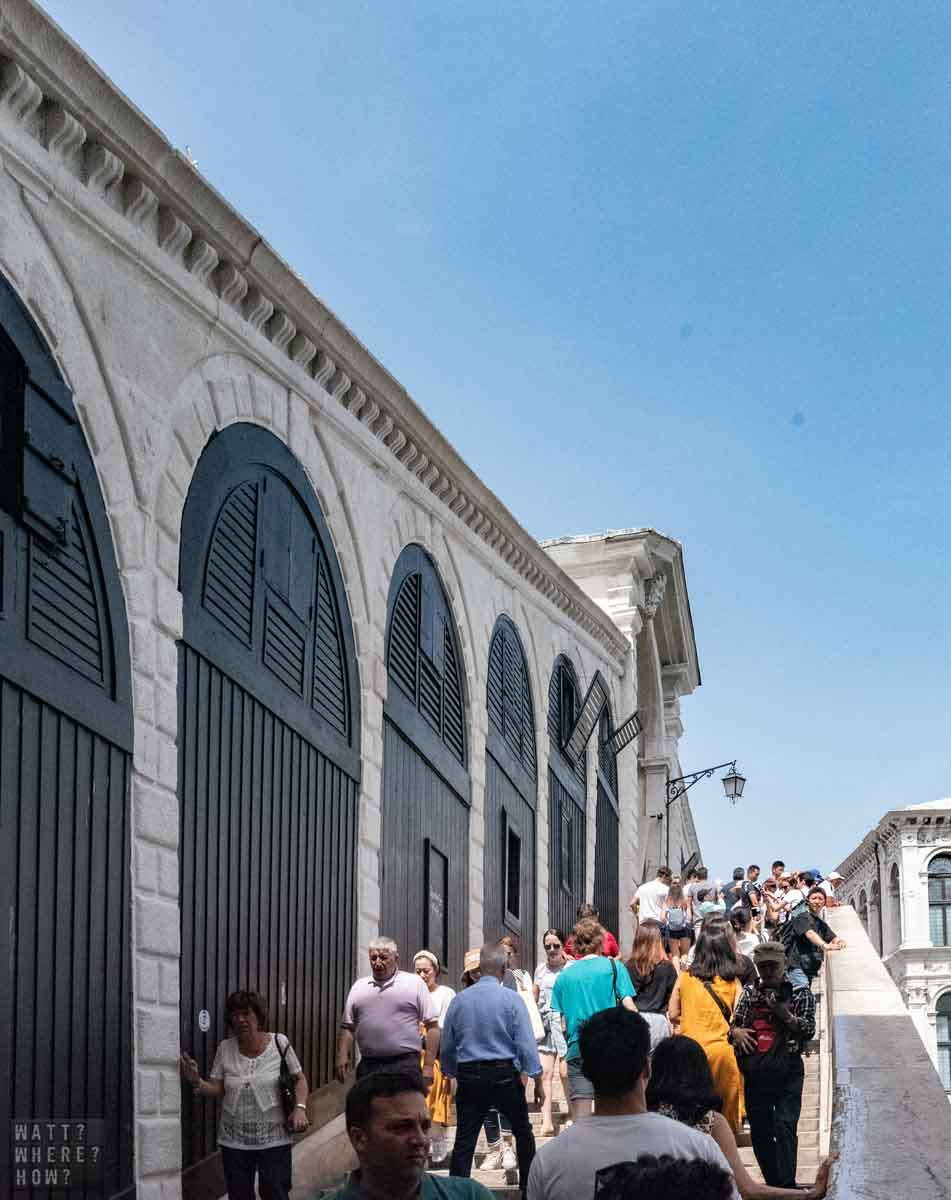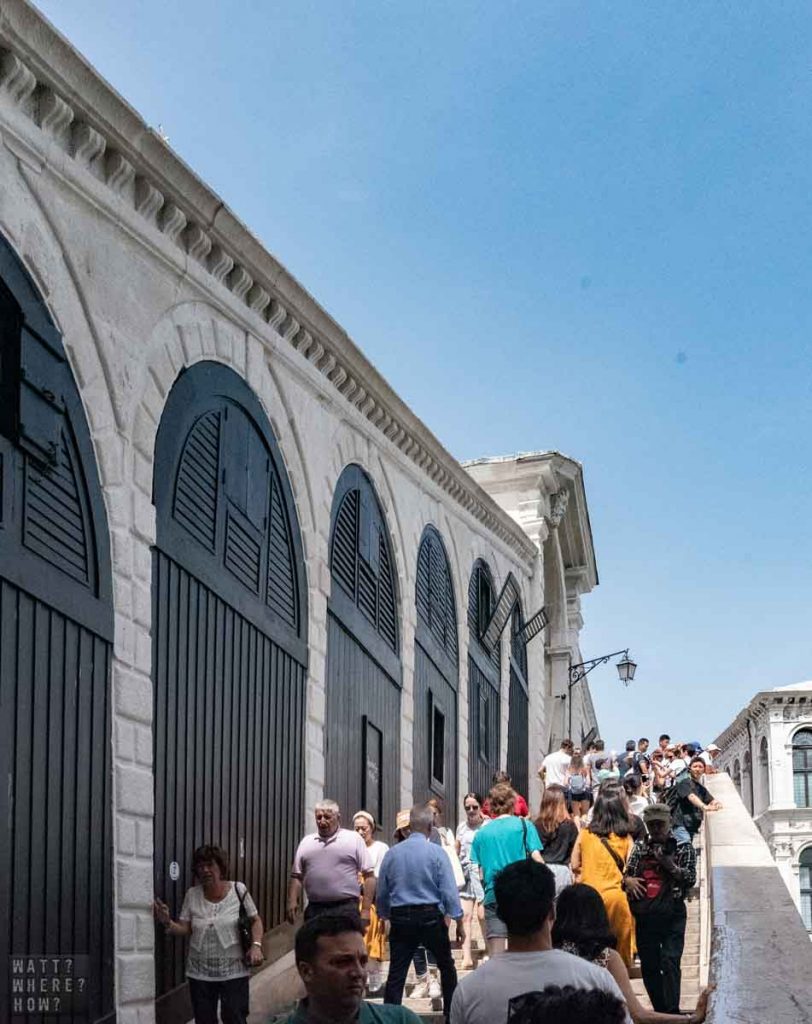 One way to avoid it as you are finding your feet is to take a Vaporetto from the station into the center of town or to try and time your arrival before ten in the morning or after six when the throngs of day-trippers are arriving or beginning to depart.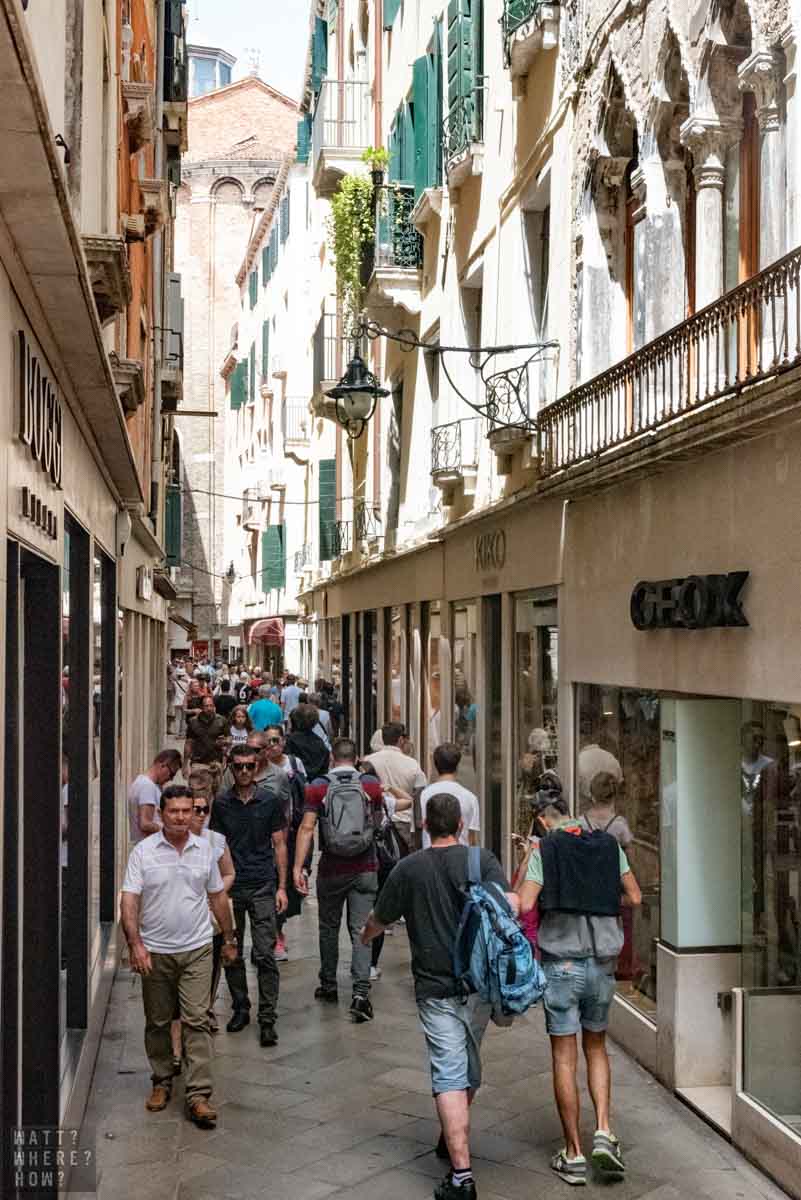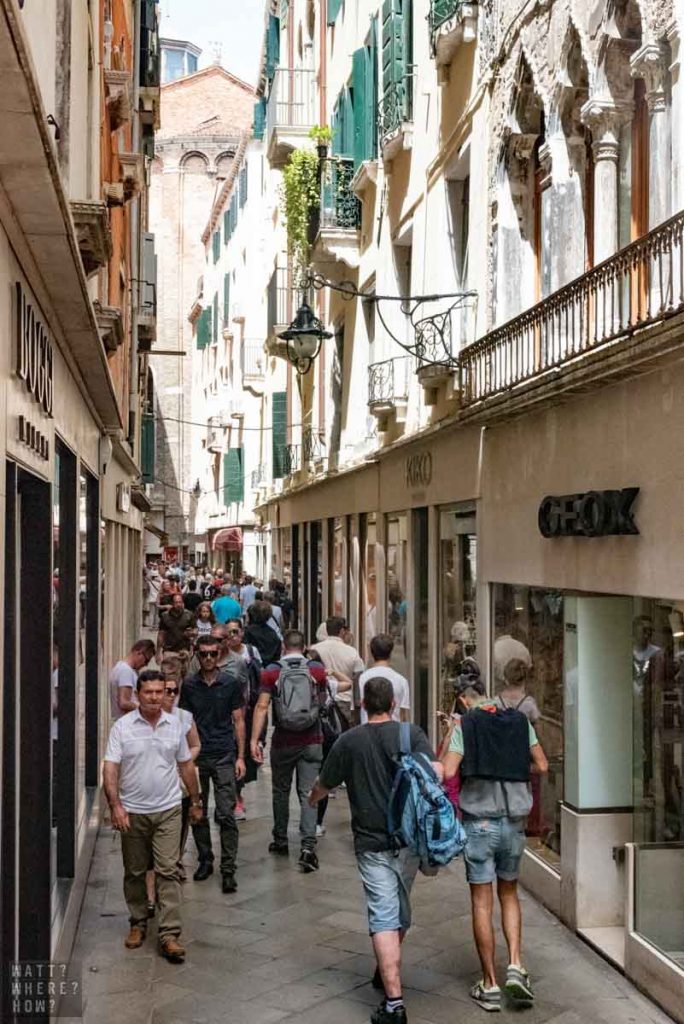 Once you have found your bearings, move beyond these central zones and enjoy more of what the city is all about.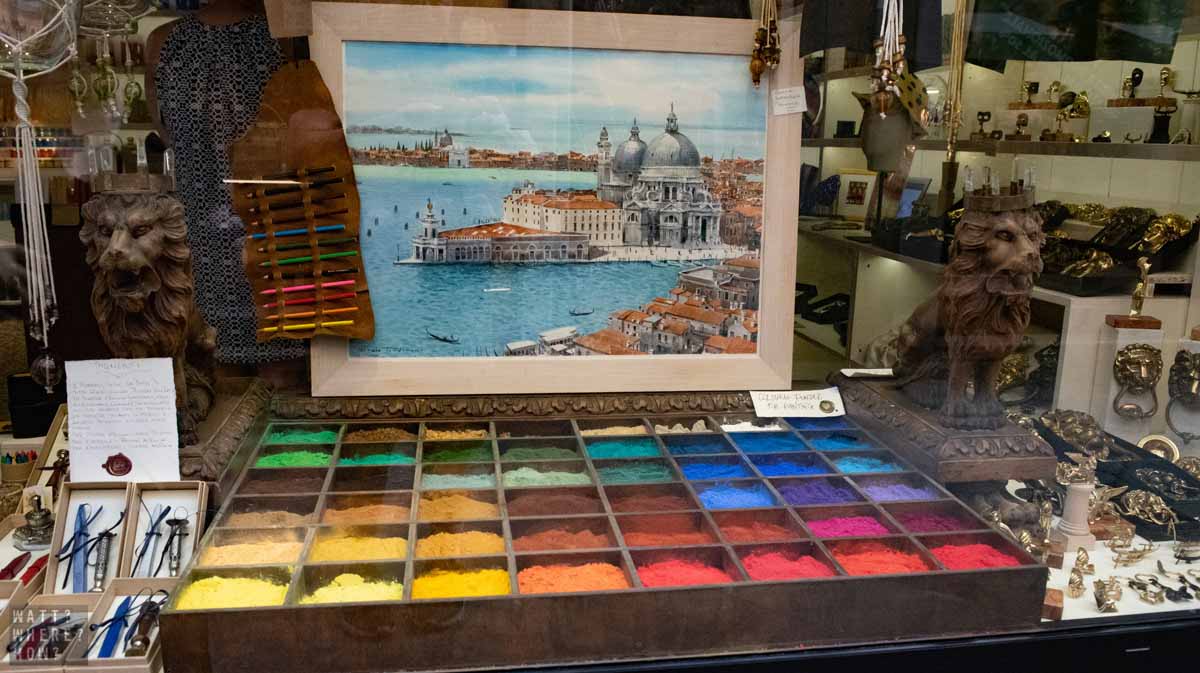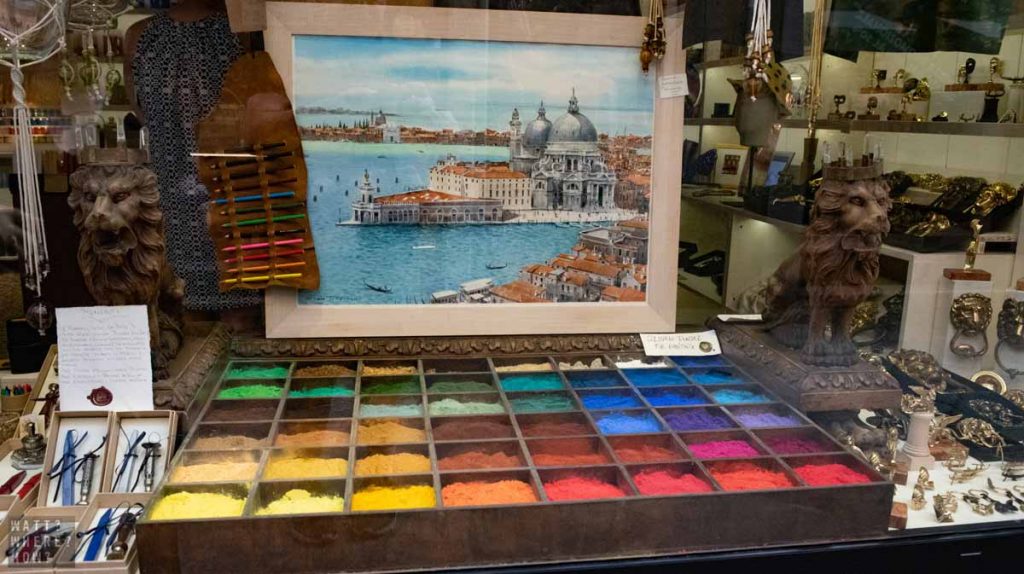 The big-ticket must-dos on a Venice Holiday
You can't go to Venice and not see the iconic sights you've grown up with associating with the city. But that's what everyone else is going for too – especially if they're part of an organized bus tour or cruise ship vacation. It's when you choose to visit them that will make your day or days more memorable, as who really wants to line up for hours in the hot sun?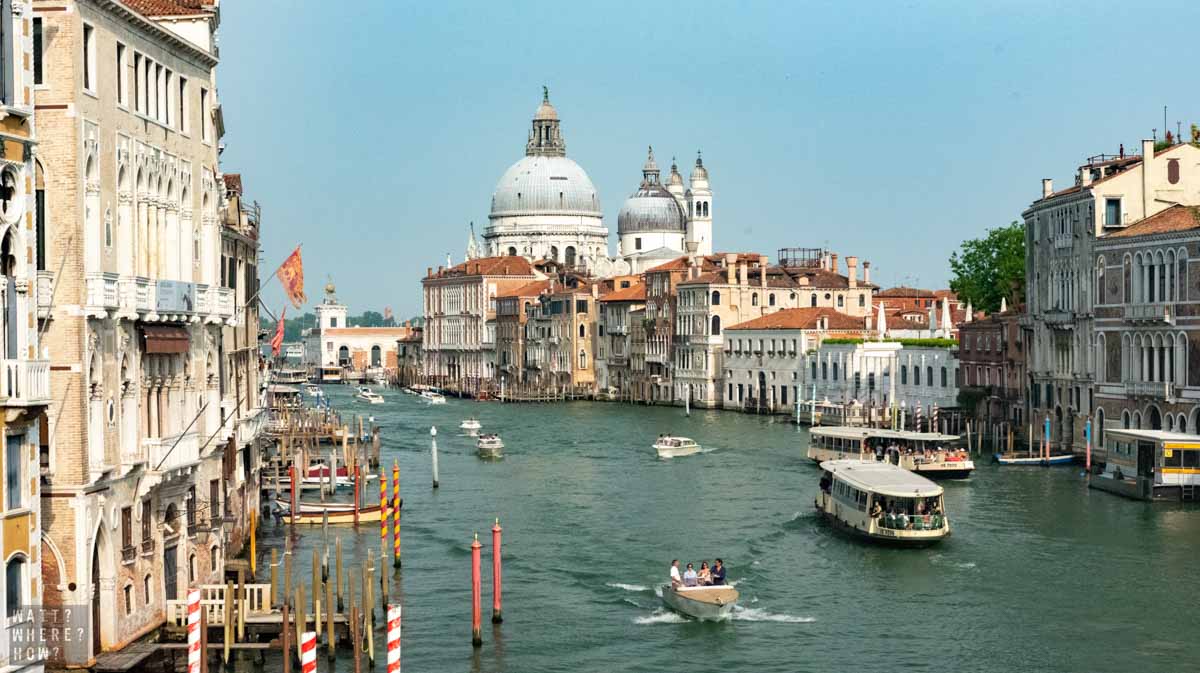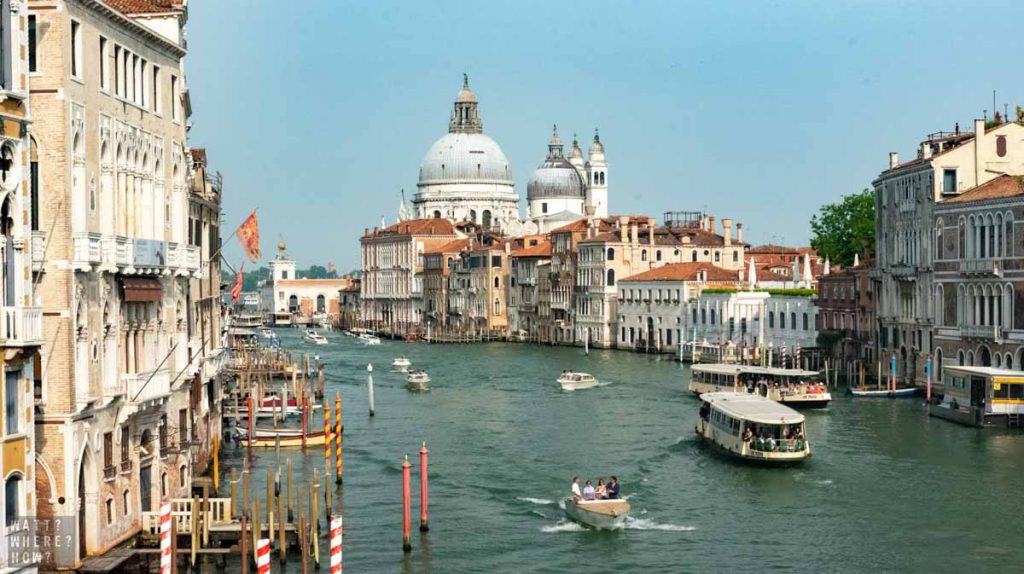 1. The Grand Canal
More a river than a canal, the 2.5 mile (4km) waterway is Venice's main thoroughfare. Serviced by water taxis, chugging vaporettos, and gondolas, it's alive with activity, best viewed from one of four bridges. All along the Grand Canal are ornate palazzos, harking back to the days when Venice was a dominant sea trading city.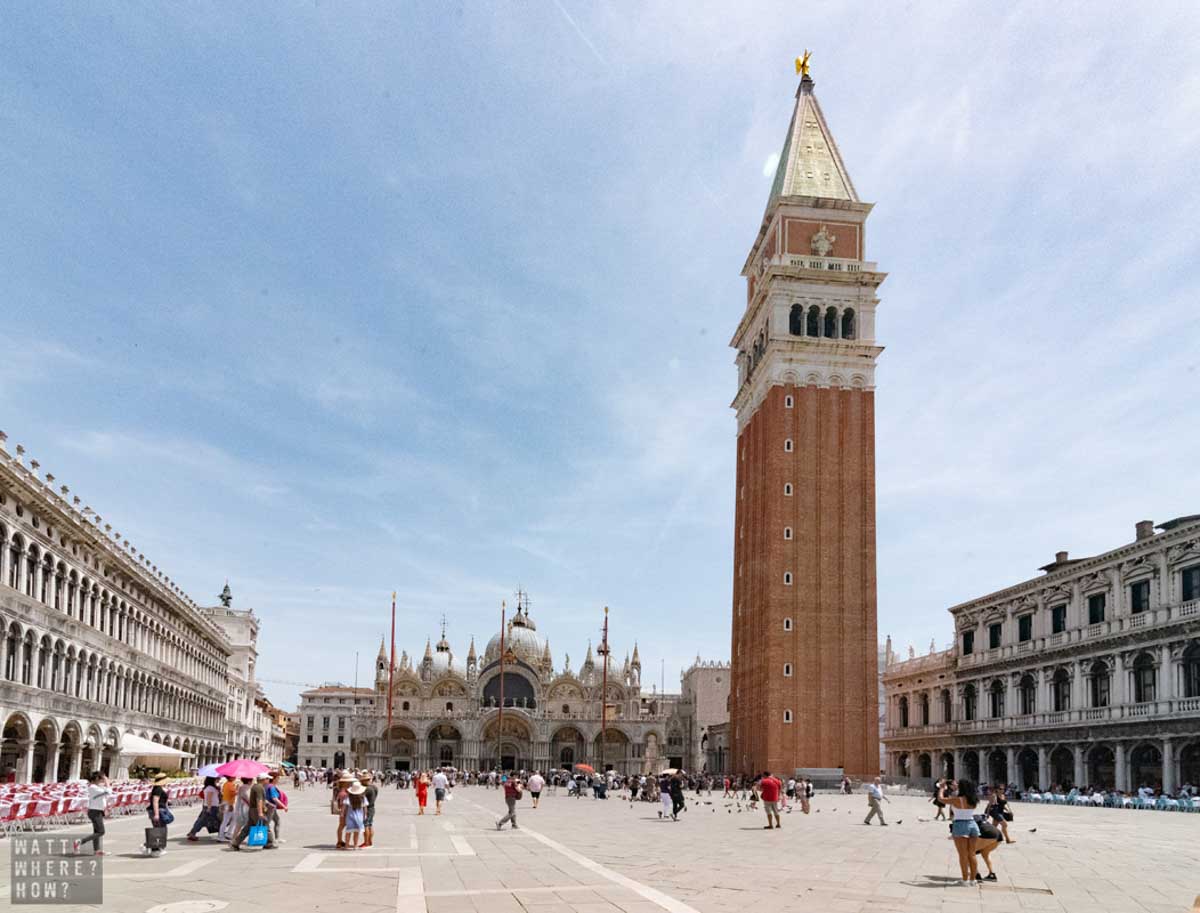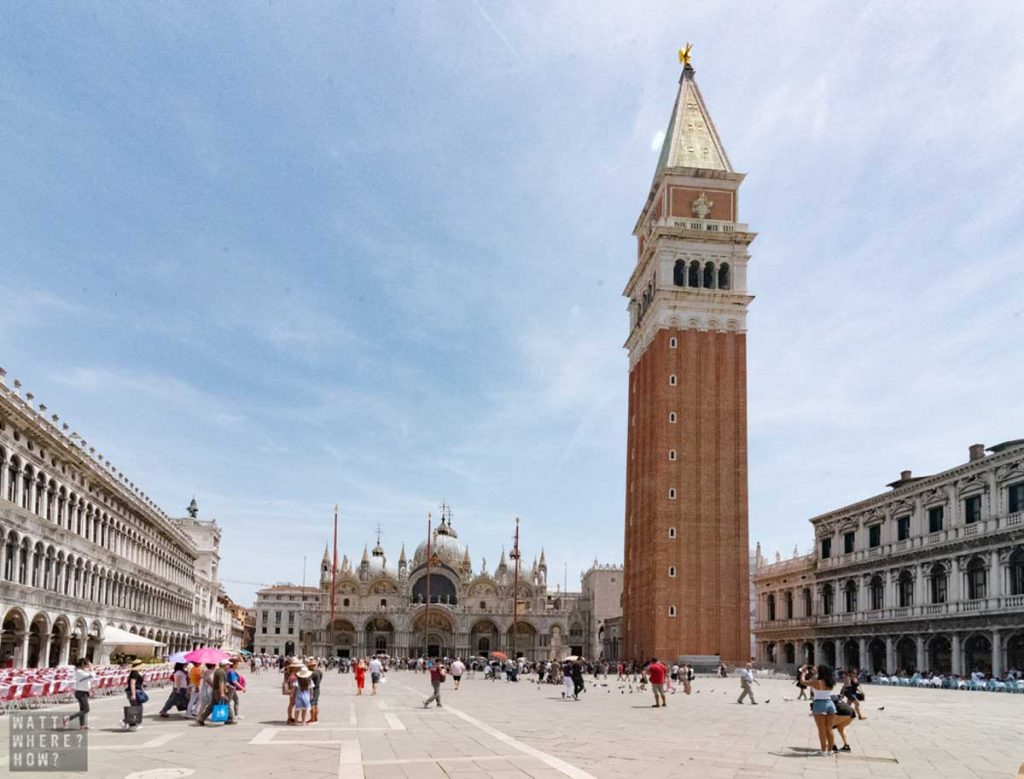 2. Piazza San Marco
London has Trafalgar Square, New York has Times Square and in Venice, the major public plaza (or Piazza) is the Piazza San Marco. Since the 1200s, this has been the central meeting place for Venetians, featuring the Byzantine brilliance of the Basilica di San Marco and its golden mosaics, the Campanile bell tower (the tallest building in Venice) with its gilded angel Gabriel watching over the city, the 15th Century Torre dell Orologio and its astronomical clock, and the Palazzo Ducale (The Doge's Palace, head of government for 700 years. Between October and December, the Piazza is prone to flooding as it's geographically the lowest point in the lagoon.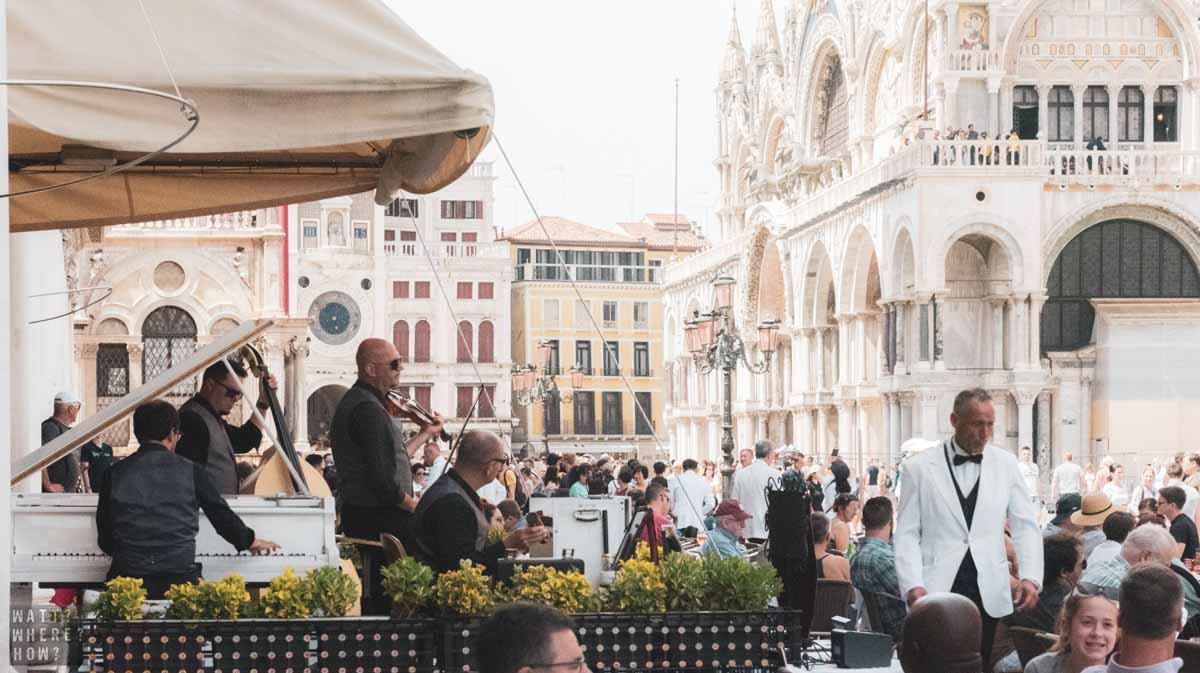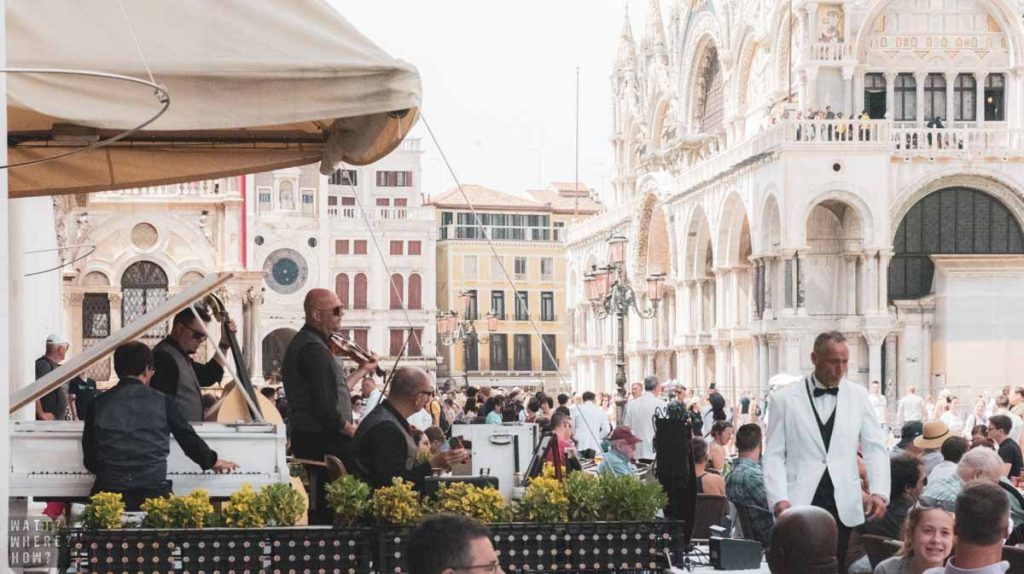 3. The Palazzo Ducale (Doge's Palace)
The Palazzo Ducale is an ornate palace that originated as a fort. The current incarnation dates to 1438, when it was built as the seat of government, a court, and a prison. For Saint Mark's and the Doge's Palace, you can buy skip the queue tickets, because sometimes it's worth spending a little extra to buy you back precious time to explore other parts of the city.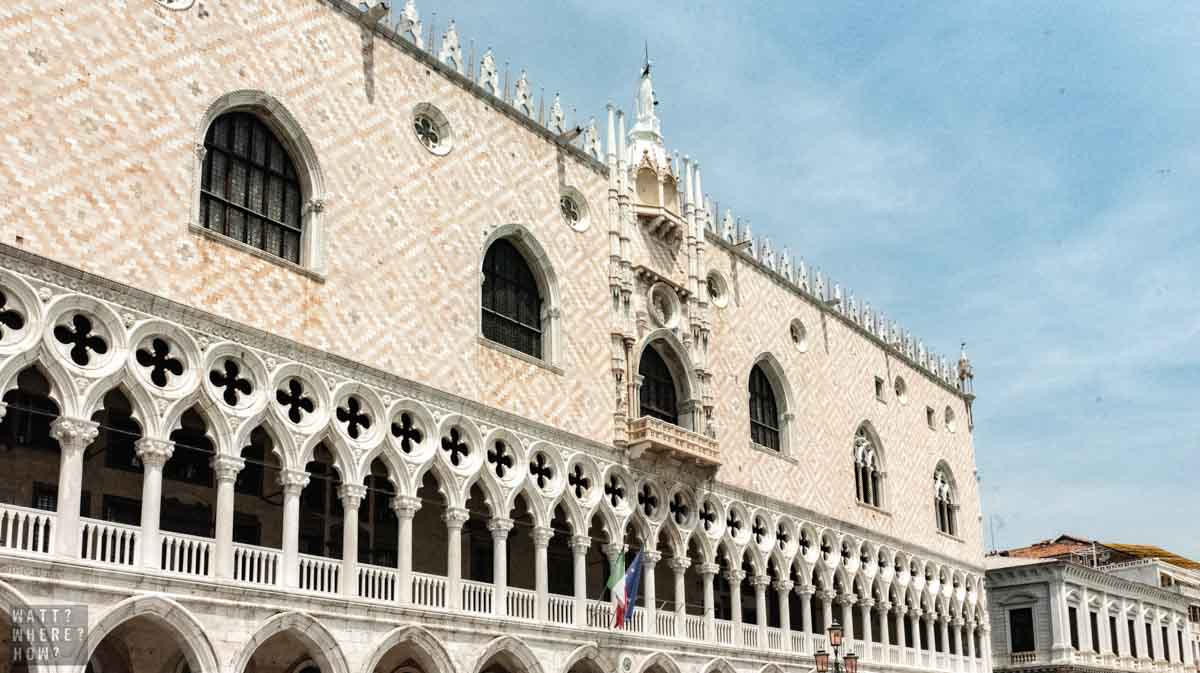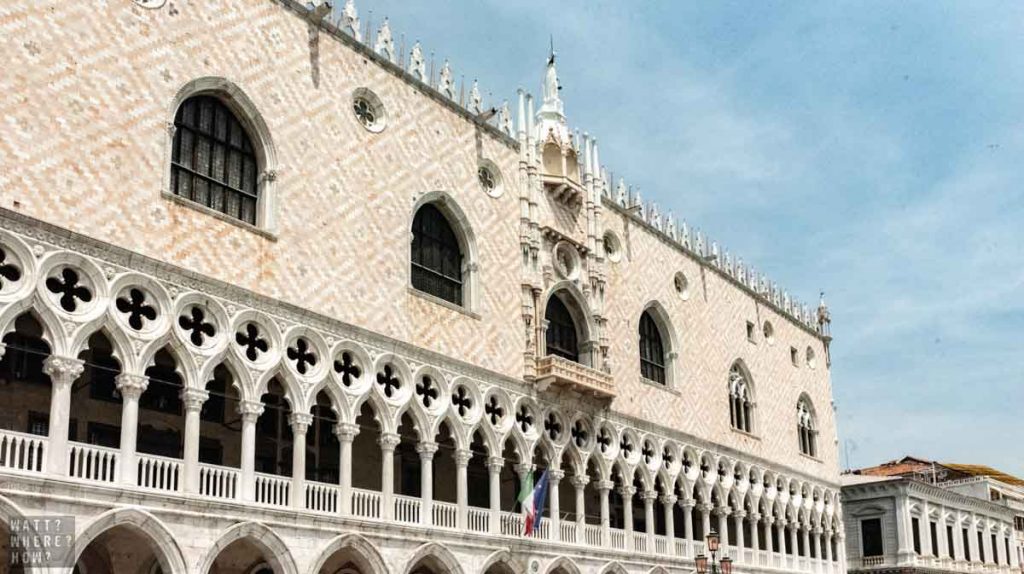 4. Harry's Bar
Hidden away from the mayhem of Piazza San Marco is Harry's Bar. Nestled behind a humble door, on a street more known for its high fashion retailers like Ermanno Scervino and Louis Vuitton, along with premier 5-star hotels, is this 1930s gem.
Not only is it the birthplace of the Bellini cocktail (a must for a Venice holiday drink, but make sure you're wearing appropriate attire and no shorts), but its then-owner, Giuseppe Cipriani is said to have invented Carpaccio to satisfy the hunger of a customer who insisted on eating raw red meat. Using thinly sliced beef fillet as the base, he smeared it with a white dressing, shaved parmesan, and arugula (rocket). The resultant plate reminded him of the work of Venetian artist, Carpaccio, and thus, this tasty dish was born.
5. The Rialto Bridge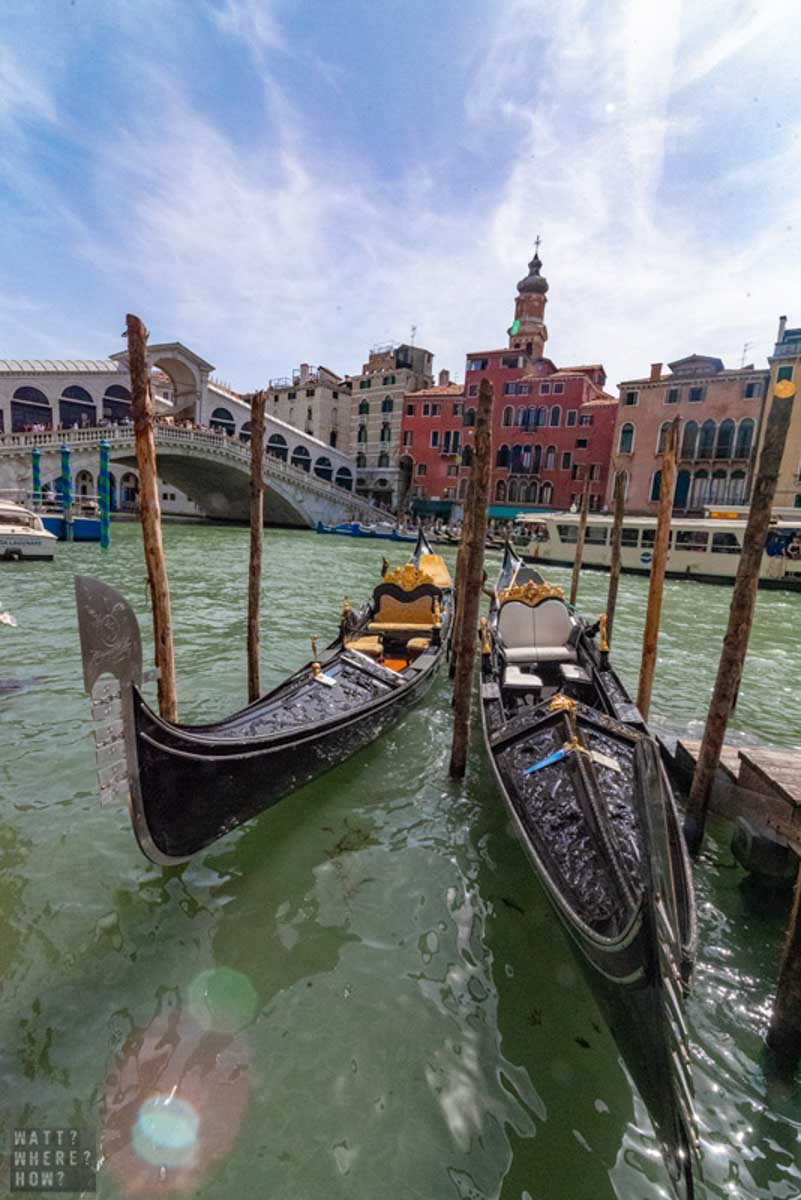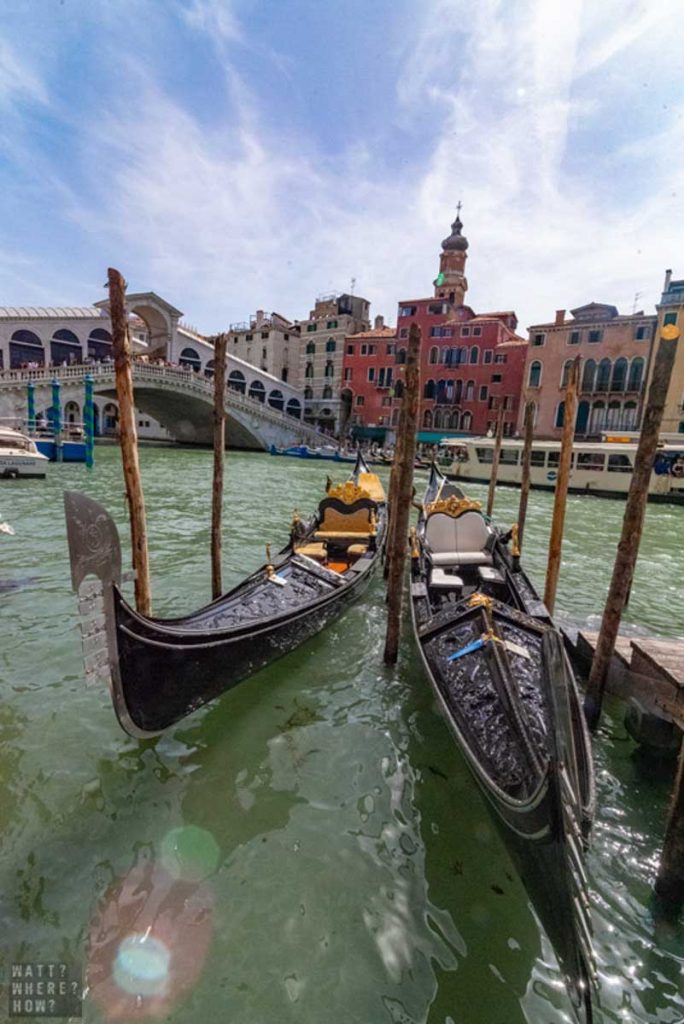 Like Florence's Ponte Vecchio Bridge, the Rialto Bridge is from another time, stacked with merchants still plying an active trade in the 21st Century. The first version of the Rialto was built in 1181 by Nicolo Barattieri as a simple pontoon bridge. Over the next 400 years, the bridge was rebuilt and replaced due to being burnt by revolutionaries and even collapsing under a wedding crowd. Today's bridge was built in 1588 by Antonio da Ponte. The Rialto Bridge is usually very crowded and has steps, making it more of a challenge for parents with strollers or wheelchairs.
6. The Bridge of Sighs
Spanning the Rio di Palazzo, the Ponte Dei Sospiri links the Doge's Palace and the prison. Built in 1600, and designed by Antonio Contino, it was the route in which prisoners (including Casanova) were transported from the holding cells of the palace across to the prison. Another romantic, Lord Byron mentioned it in Childe Harold's Pilgrimage. "I stood in Venice, on the Bridge of Sighs; a palace and a prison on each hand."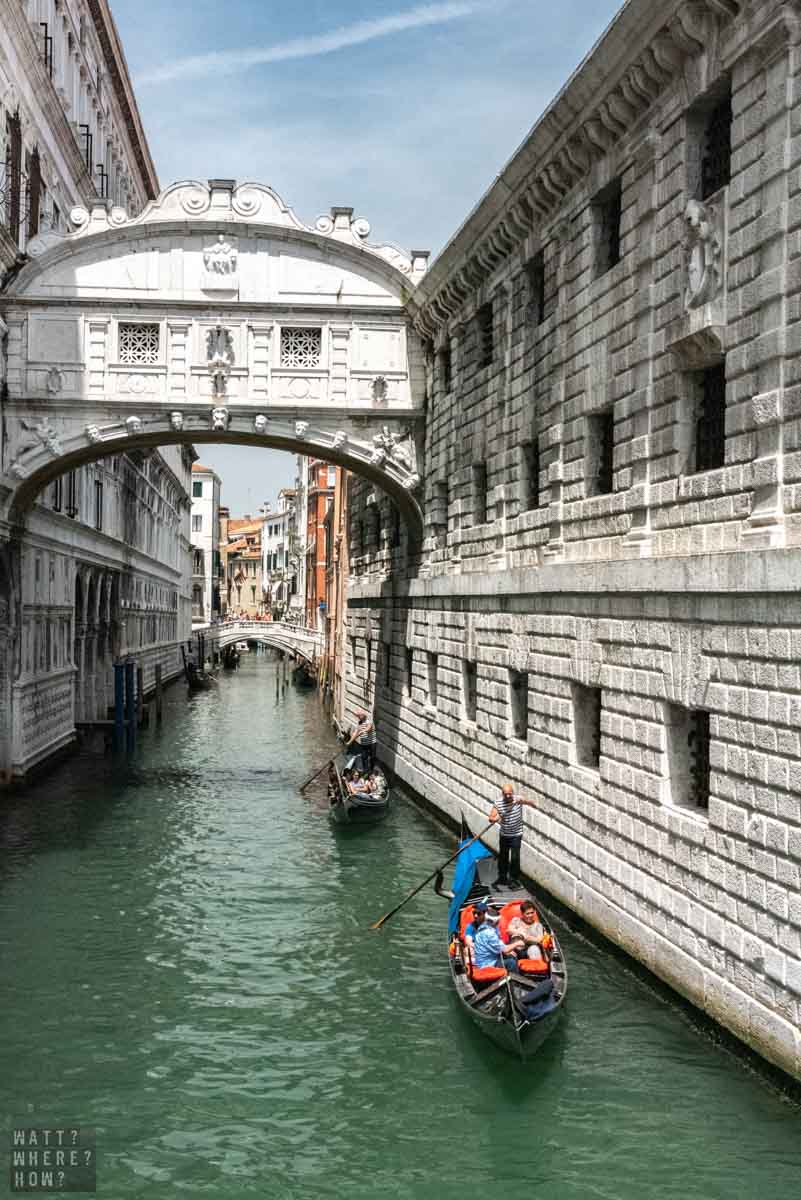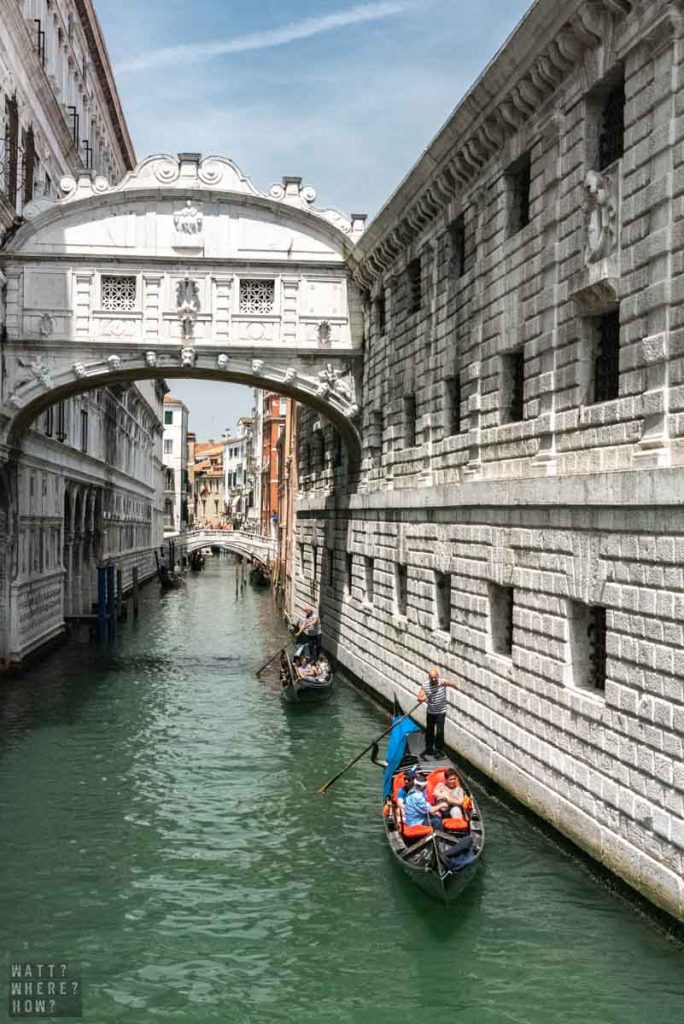 It is said to have been called the Bridge of Sighs as its views through the ornate iron windows were the last view of Venice for prisoners before execution or a long period of incarceration. There's a tradition that is you drift beneath the bridge on a gondola and kiss at that very moment, you'll be blessed with eternal love. Most people we saw seemed more engrossed in their phone screens than the lips of their significant other.
7. Museo Della Musica – Museum of Music, Venice
Venice has a rich history of music, from its Renaissance days of early jigs and dances brought to the country from the Middle East to the masterworks of Antonio Vivaldi. The Museo Della Musica, housed in the de-consecrated San Maurizio church. Redesigned in a neoclassical style in 1806 by Giannantonio Selva, a church has been present on the site since the 16th Century.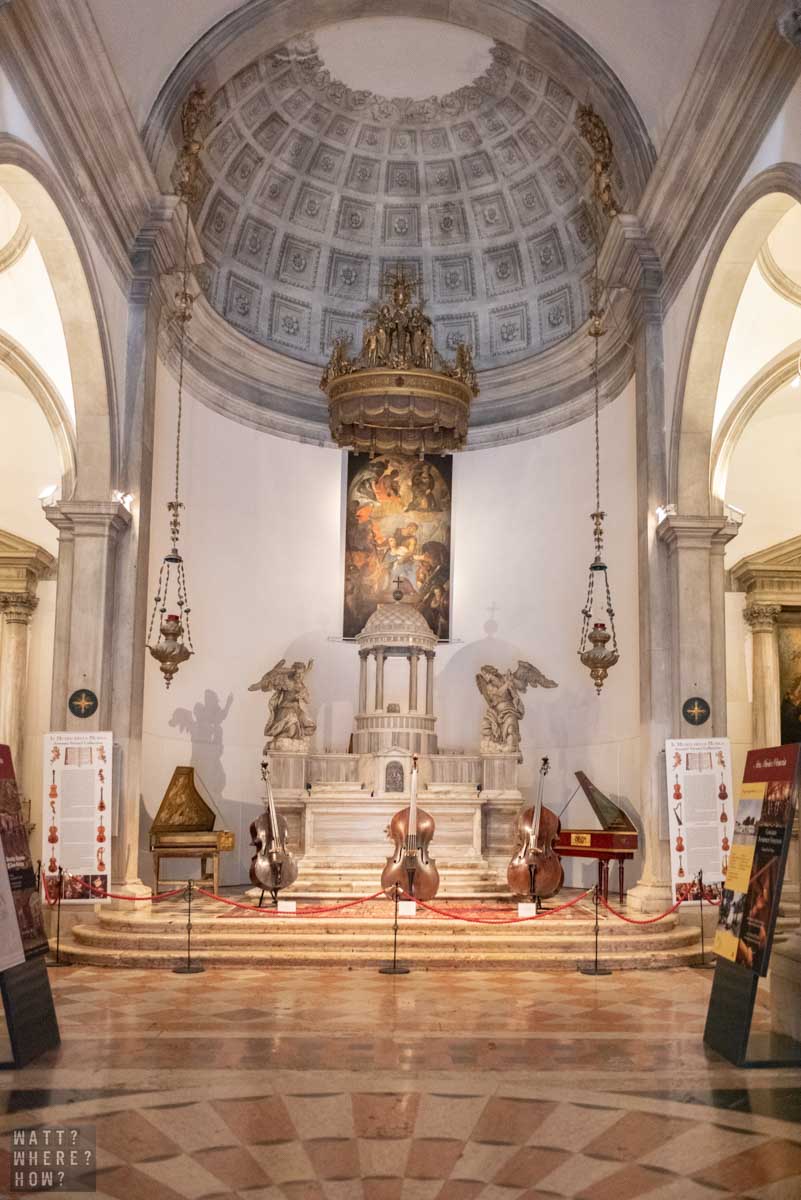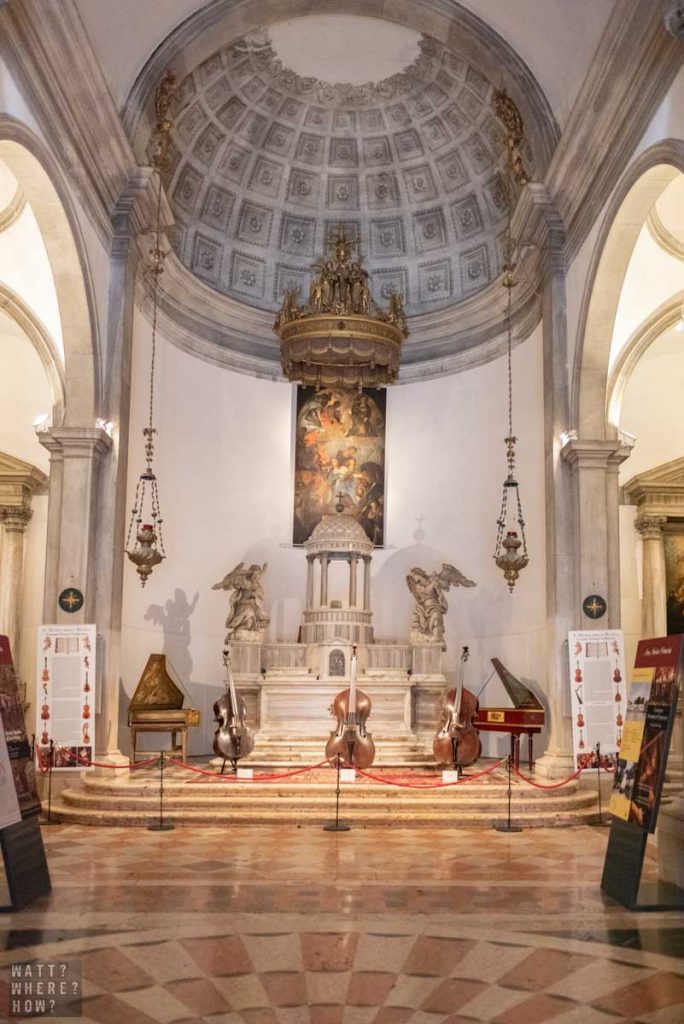 Externally, the church has an ornate bas relief by Bartolomeo Ferrari, but it's within where the true treasures are to be found. Explore one of the best collections of early music instruments from psaltery to viola da gambas and baroque violins by famed artisans including Nicola Gagliano, Guadagnini, and Niccolo Amati.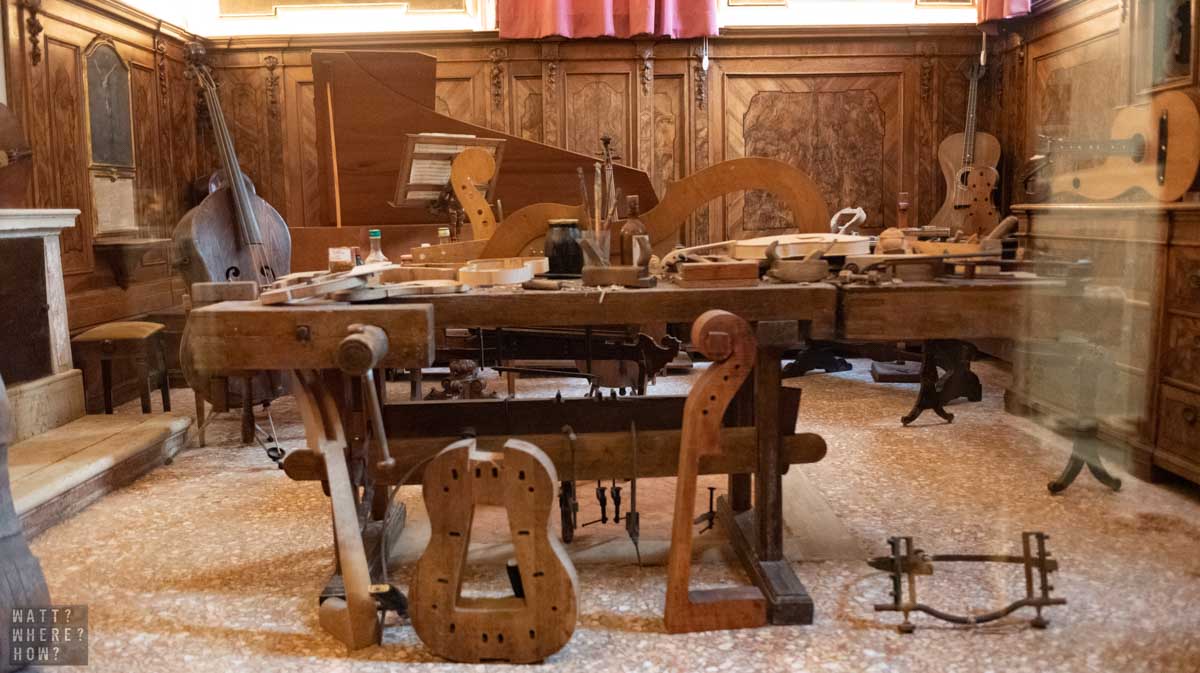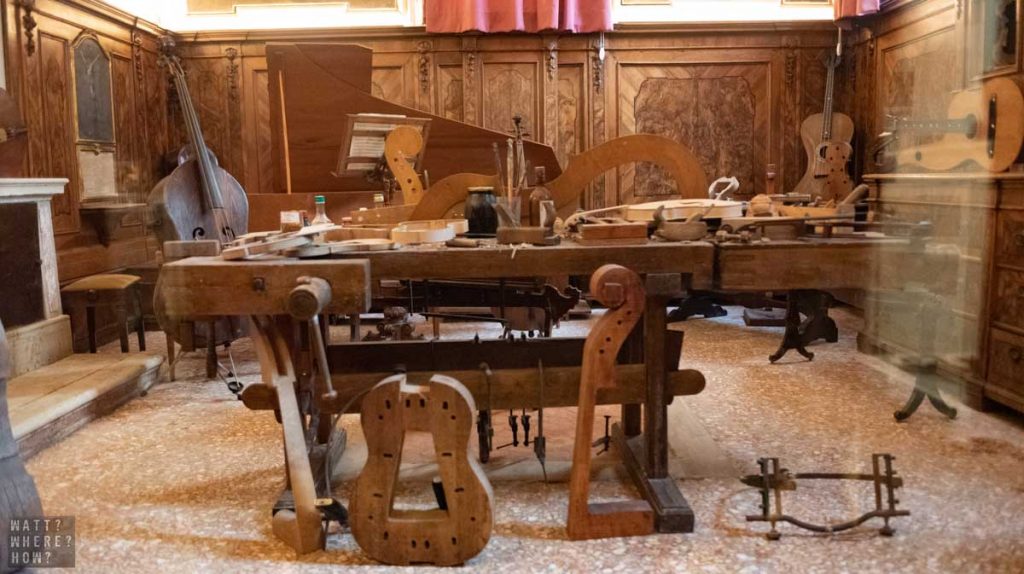 Classical sculptor, Antonio Canova, had a workshop here in the early 1800s, and the chapel area houses a workshop for early classical instruments. Free to enter, it's one of the essentials to visit to gain an understanding of the city's role in music in the 17th to 19th century. View the full collection here.
8. The world's oldest Jewish Ghetto
Long before the ghettos of Eastern Europe under Hitler, the Jews of Venice were contained in the world's first recorded ghetto. Established on 29 March 1516 to house the city's 923 Jewish merchants, the "giotto" or "geto" comes from the term, "foundry", of which there was one in the immediate area.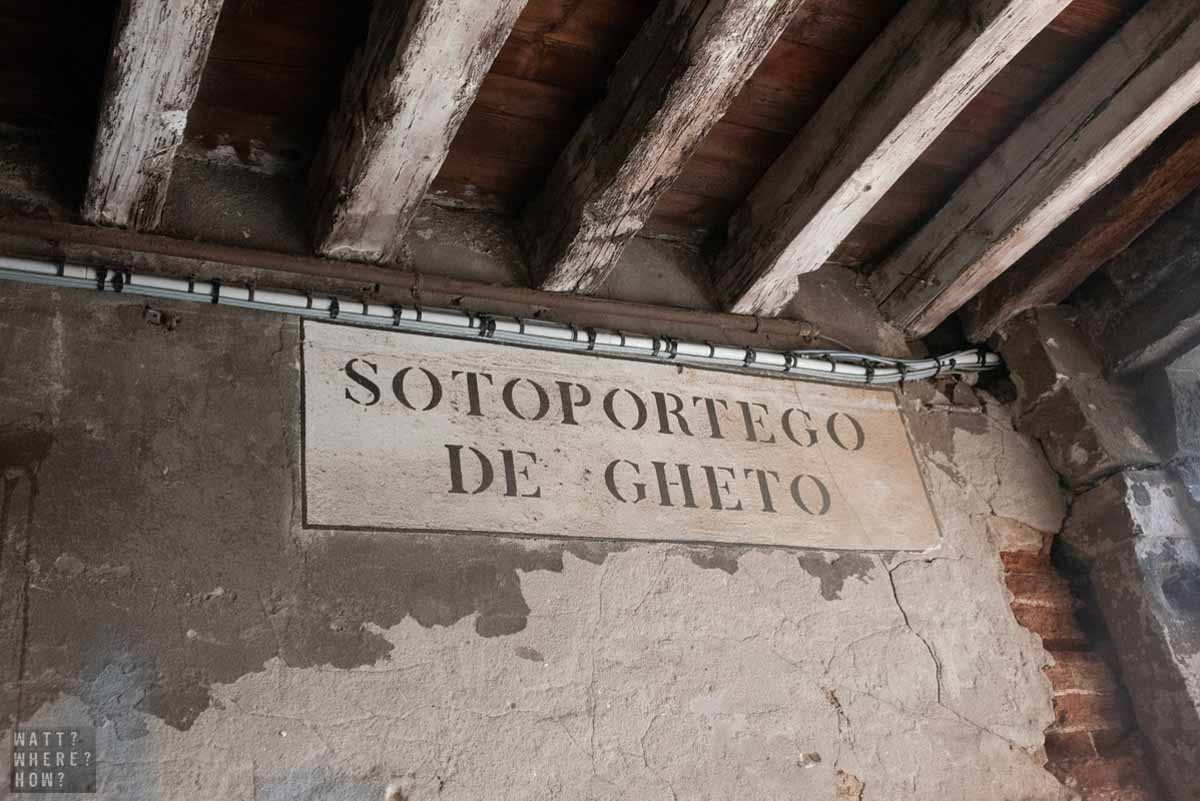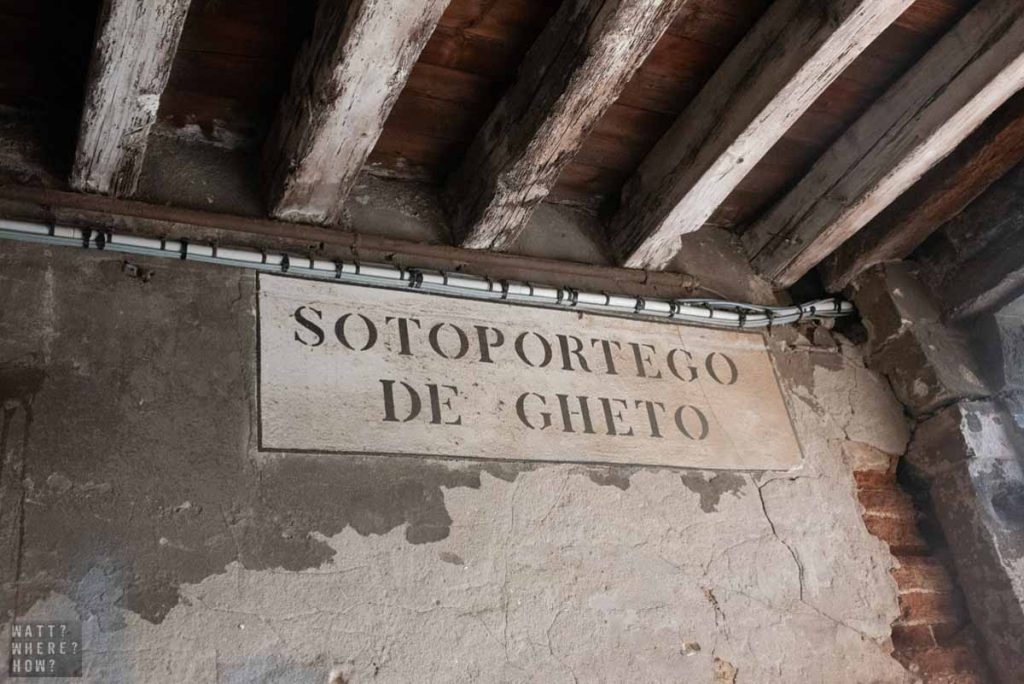 Like much of Europe, Jews were persecuted or forced out of countries, while in Venice, the Venetian Republic senate interred them in this small section of Cannaregio where they developed a robust community complete with its own synagogues and shops. Today, the ghetto is home to 450 Jews who still live, work, and worship in its streets.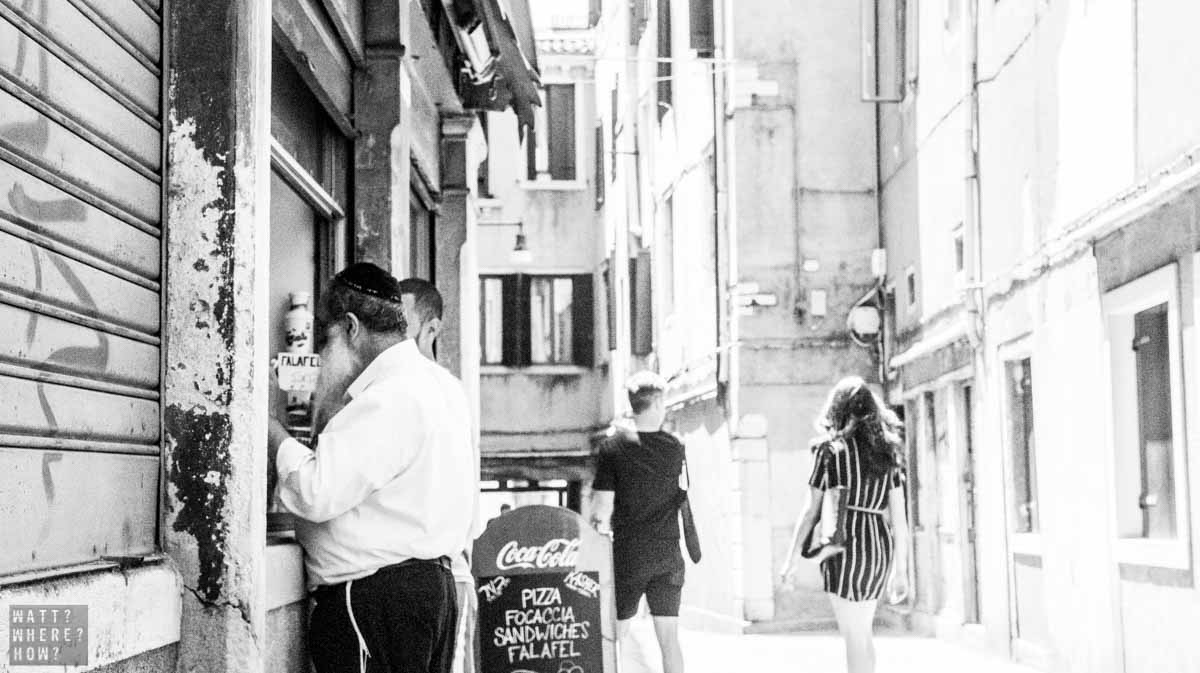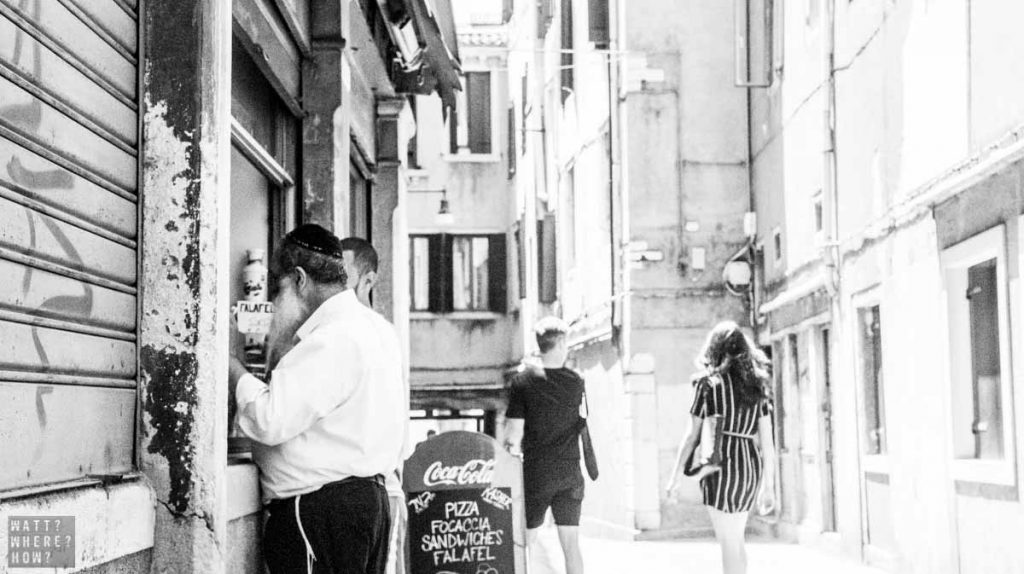 9. Mercati di Rialto
Time your visit and you'll find a bustling marketplace just a few minutes walk from the Rialto Bridge. Sadly, we didn't, and the only real interest was a touching photo of two nuns taking an early Sunday morning walk. At its peak, this is a center for fresh-off-the-boat mussels, crabs, swordfish, and farm-fresh fruits and vegetables.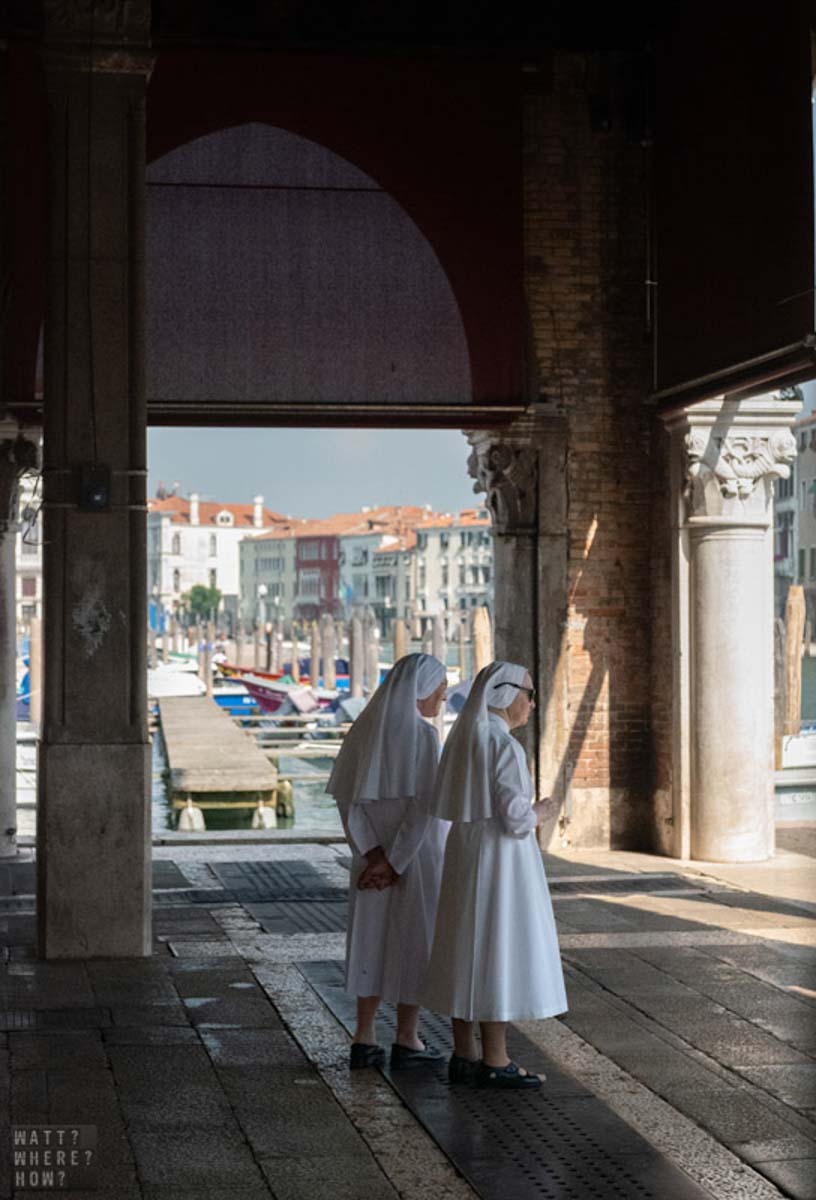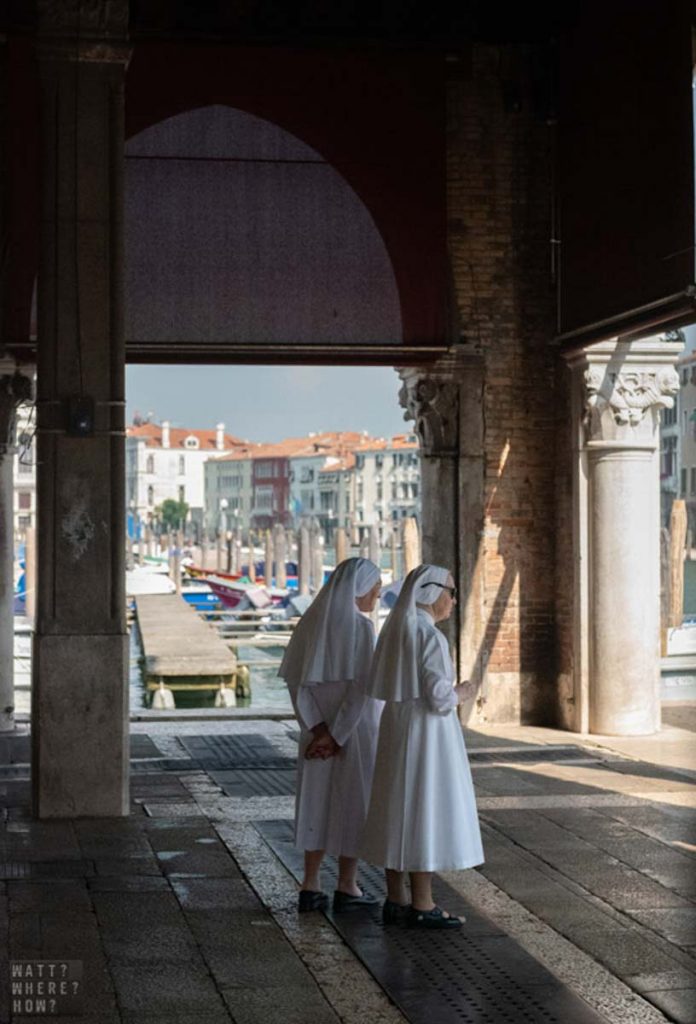 10. Fondaco dei Tedeschi shopping & rooftop
While not held to the same esteem as Milan and Florence, Venice has a range of exceptional shopping experiences, but the best "mall" is Fondaco dei Tedeschi. Home to over 300 brands and the new Amo restaurant from Michelin-starred chef, Massimiliano Alajmo and a rooftop terrace to capture those incredible Venice holiday memories.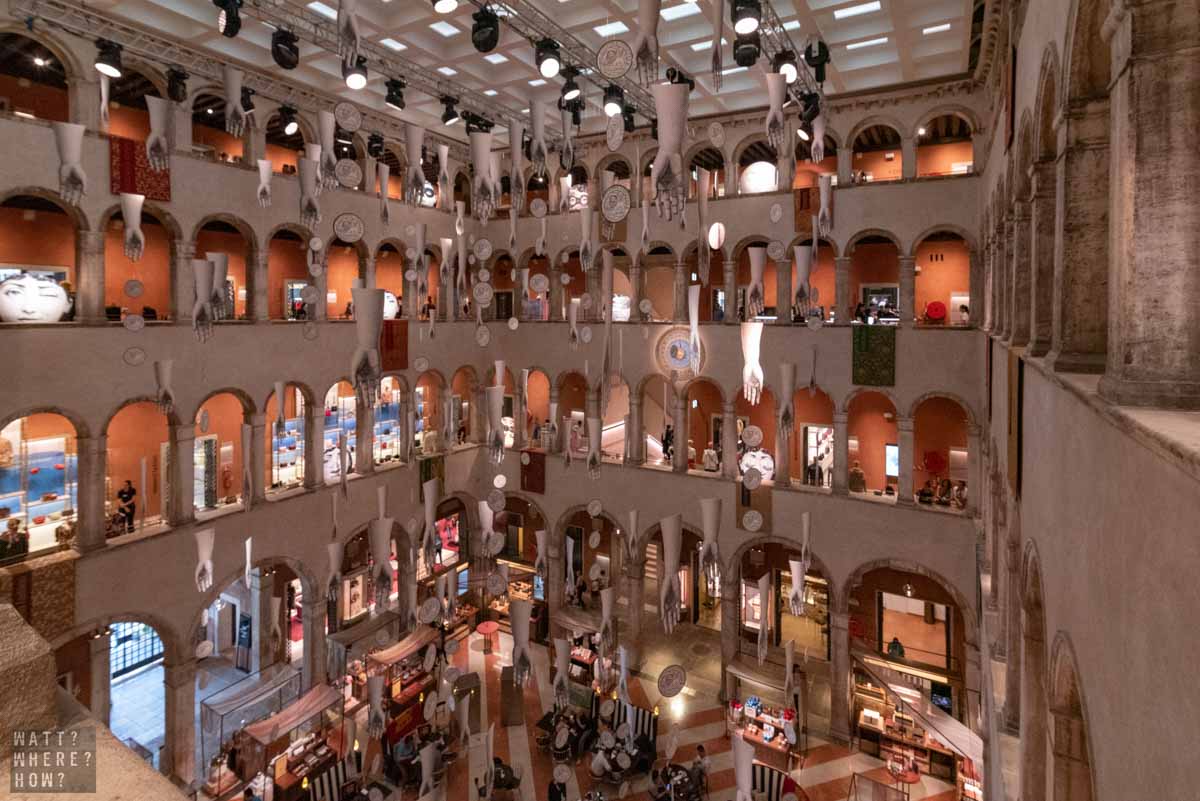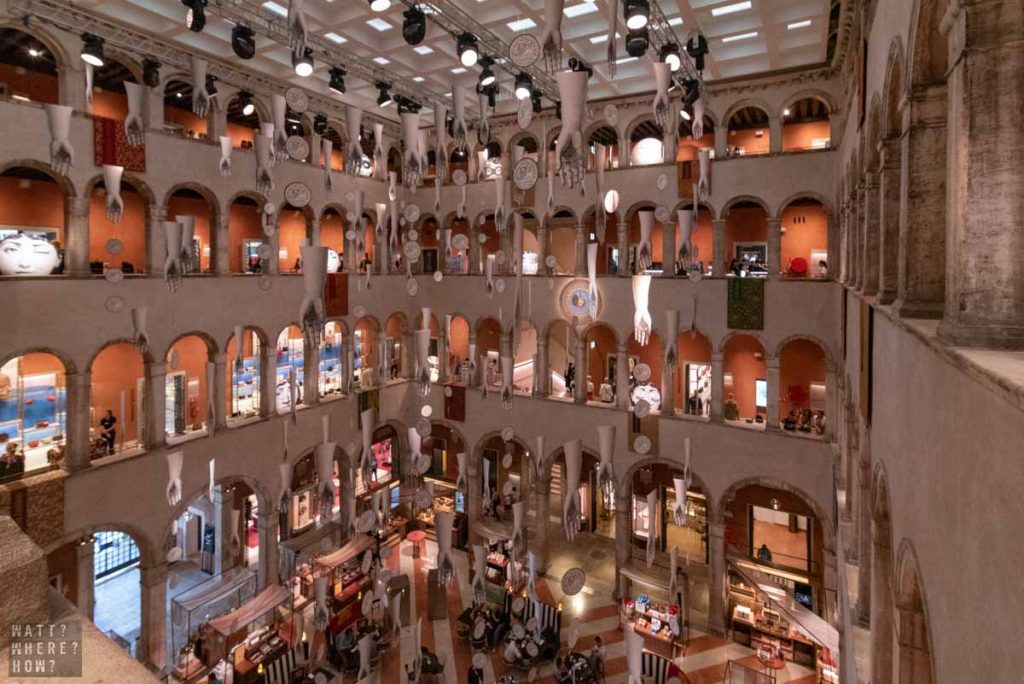 11. Libreria Acqua Alta book store
Venice is prone to flooding and as a defense against the repeated incursions from rising canal waters, the Libreria Acqua Alta (high water book store) houses its collection of secondhand hardcover and paperback books in gondolas, boats, and even bathtubs. Highly instagrammable, the shop is a haven for book and cat lovers, with its house cats lazily guarding the entrance.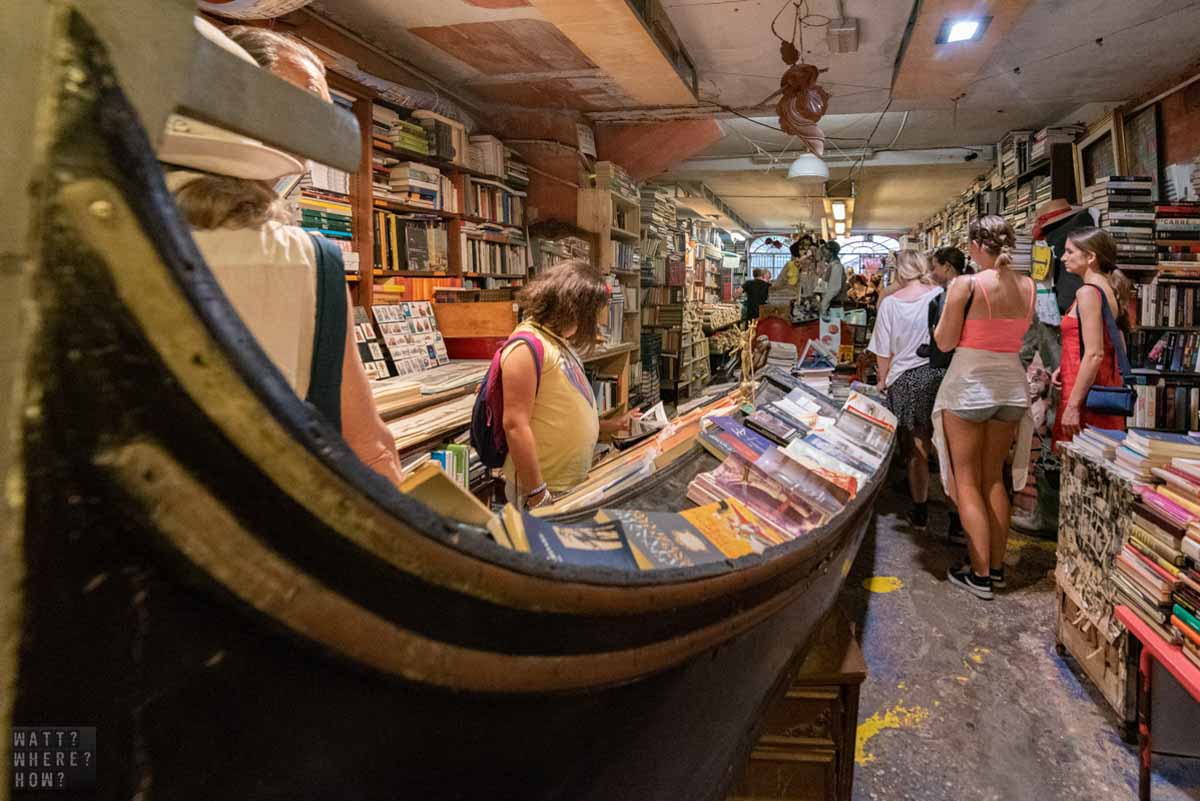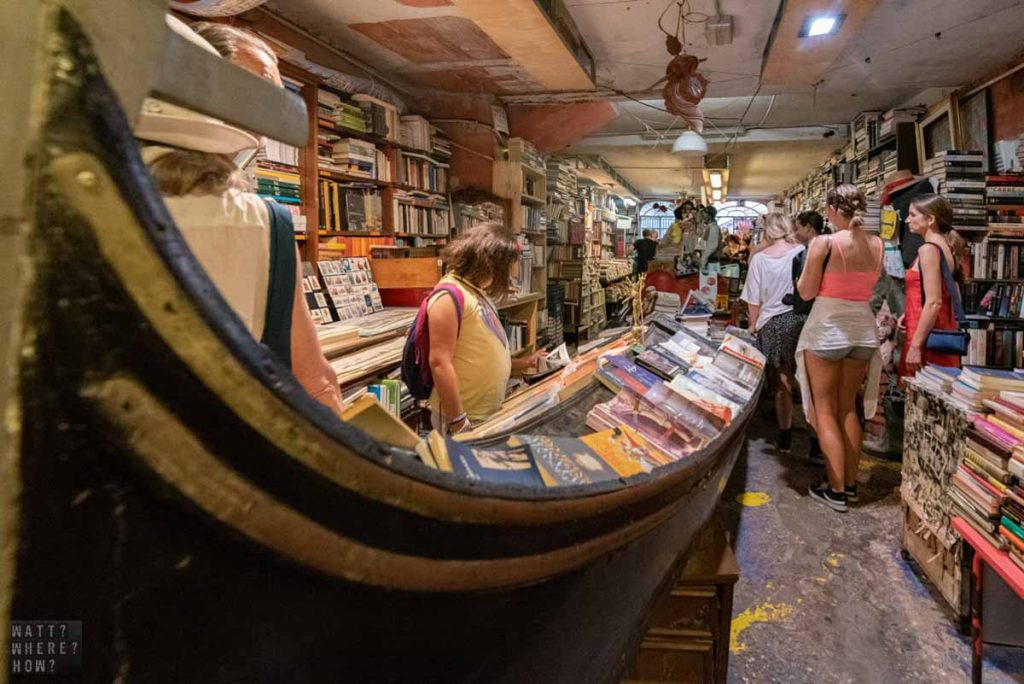 12. The Island of Burano
The colorful island of Burano is an unmissable place to visit on your Venice holiday. Traditionally a fishing village, it's renowned for two things: the bright buildings, which are said to be so drunk fisherman can find their way home; and for intricate hand-woven lace. You can access Burano on tours, but the budget-friendly way is to take the Vaporetto.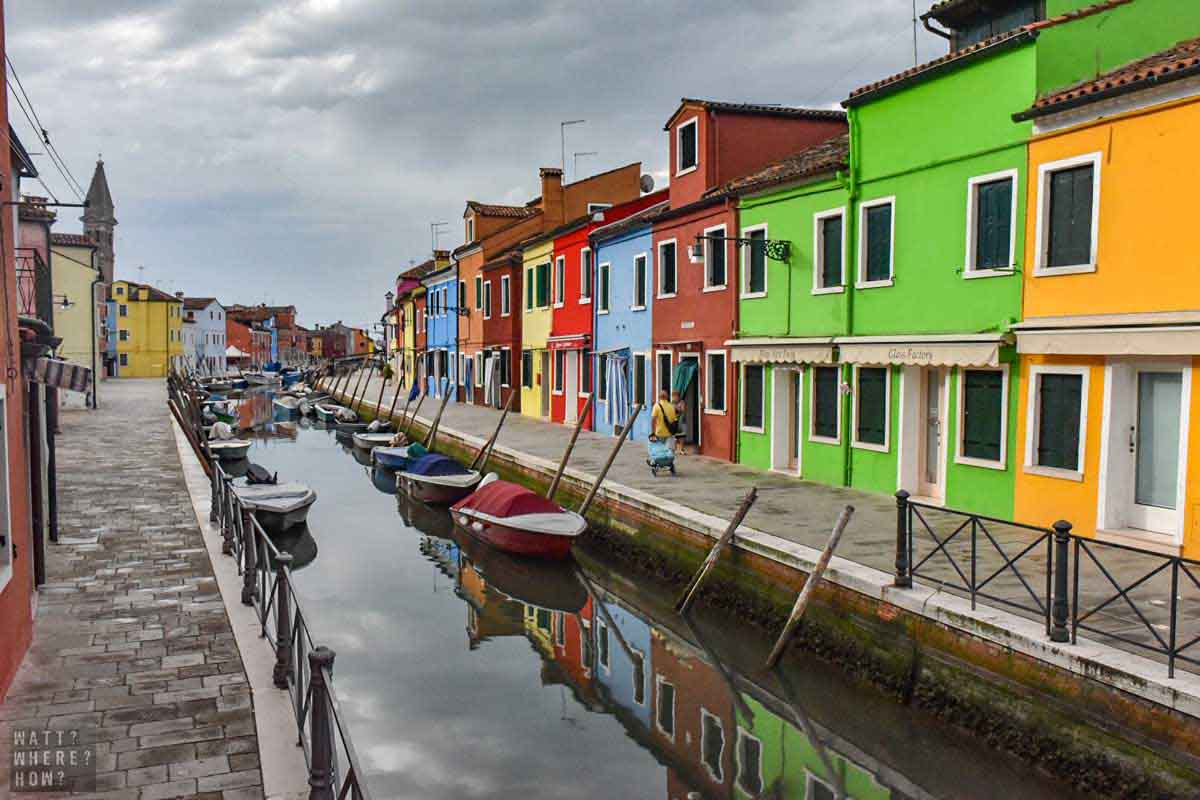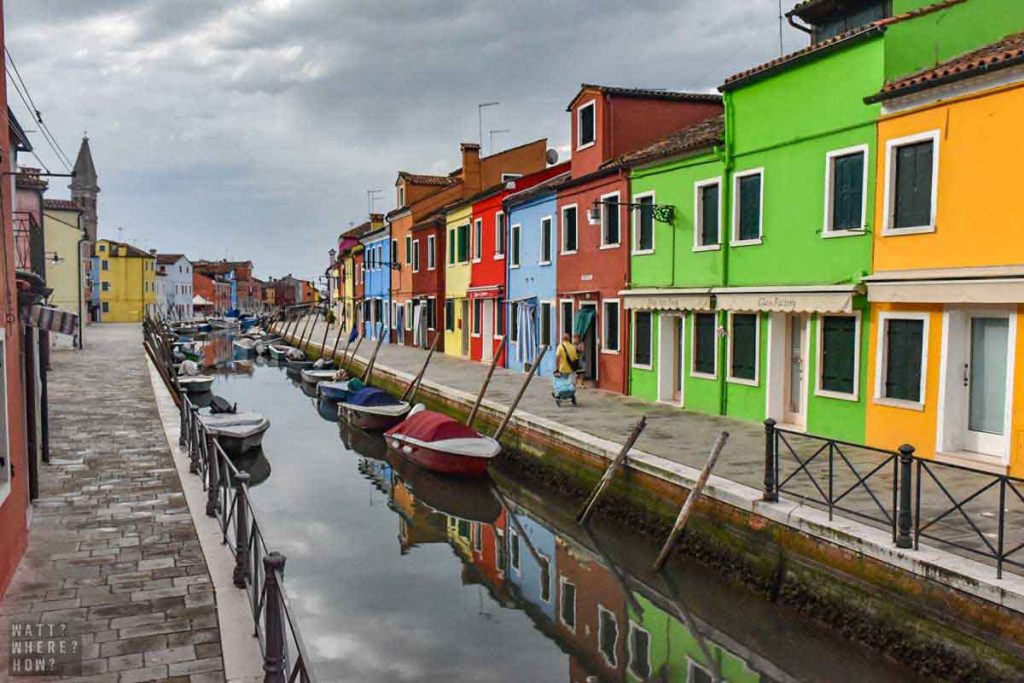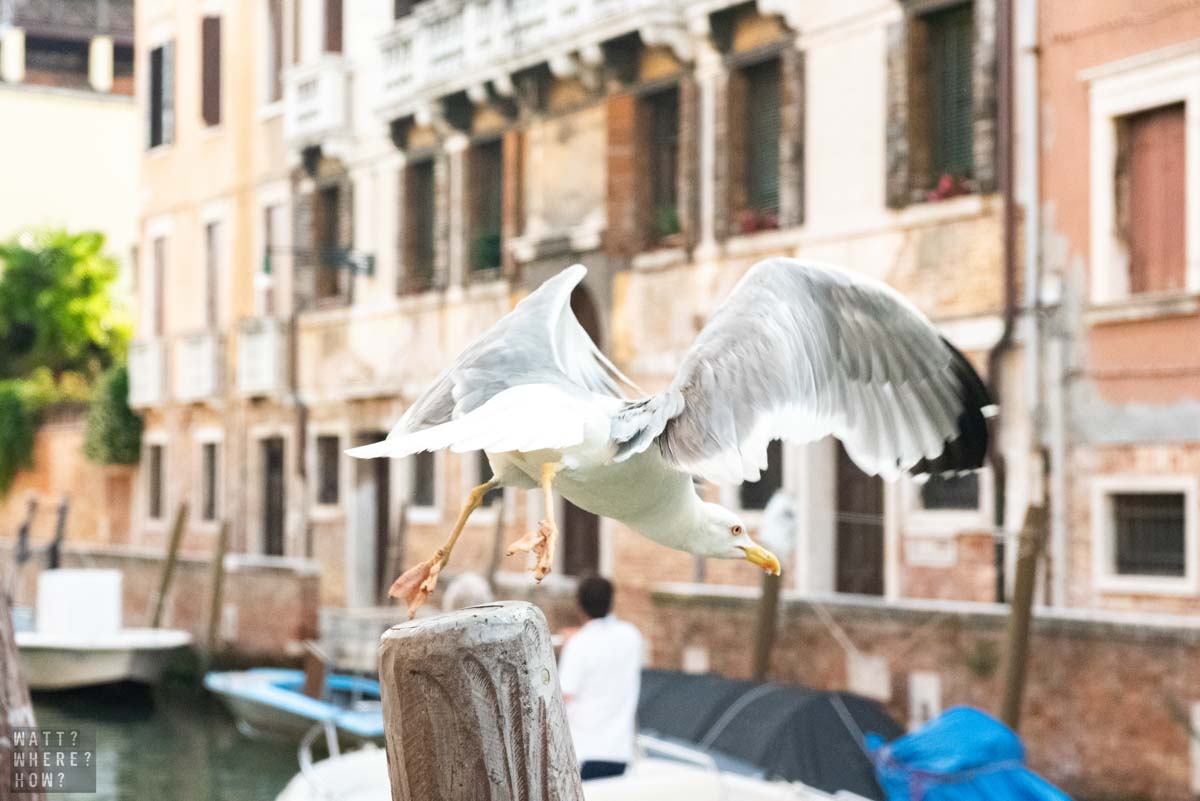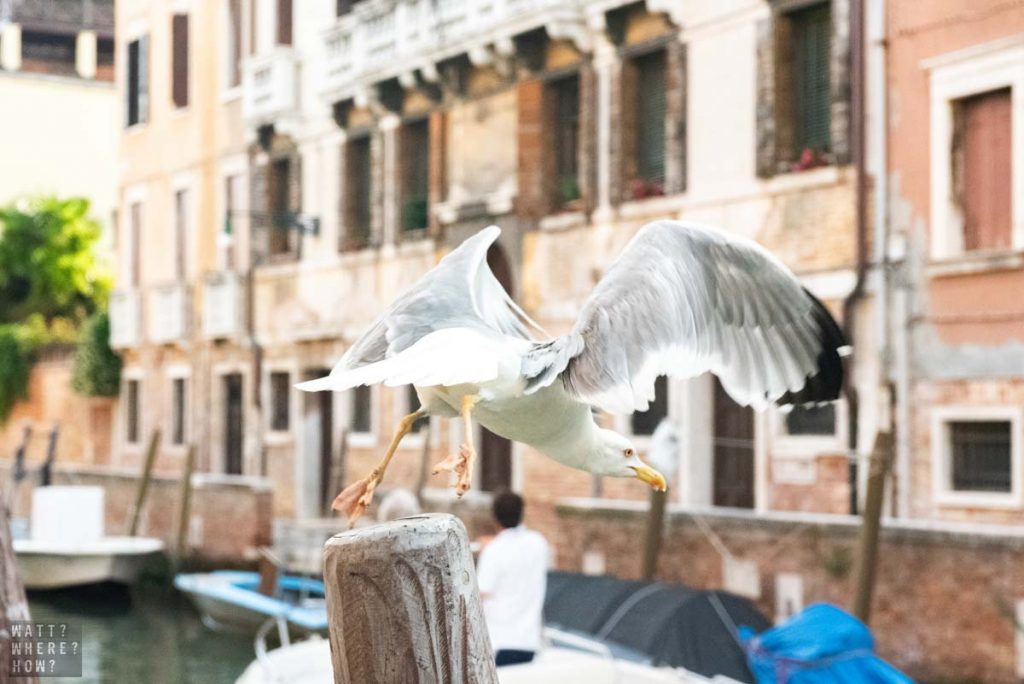 All the Don'ts for a great Venice Holiday
Don't book a gondola ride in Venice, learn how to row yourself
A gondola ride will set you back 80 Euro for 25 to 30 minutes in the daytime and a flat rate of 120 Euro in the evening when it's considered to be more romantic. Instead, why not pay 30 Euro, get a personal history lesson of the city, and learn the techniques with a row your own gondola lesson with Venice Onboard, a not-for-profit organization that is preserving historic Venetian rowing boats. See what the full experience is like here.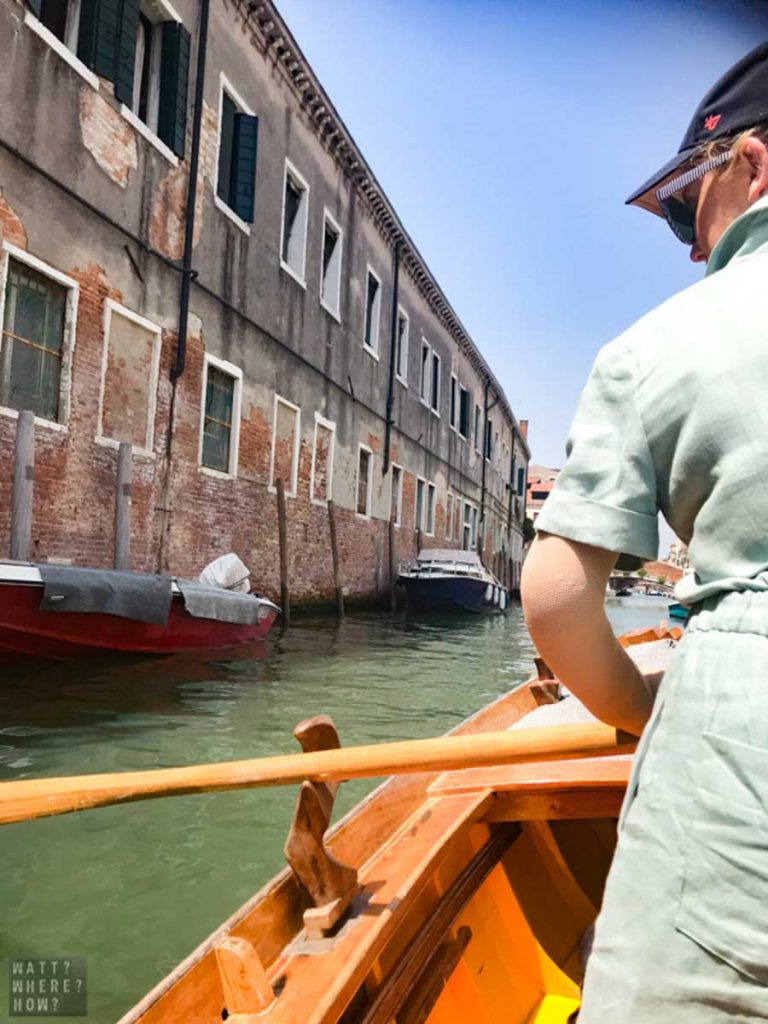 Don't eat pizza, try the amazing seafood on offer
Venice is a city built in the middle of a lagoon, so you know your seafood is going to be the freshest it gets. The squid ink pasta is a true stand-out, or try dishes that use native lagoon life. Also, an unexpected quirk of the city is the lack of hefty pizza ovens, which are considered a fire risk, given the age of the buildings and their wooden construction. Instead, they use steel ovens, leading to an inferior pizza – so don't go on a Venice holiday expecting great pizza.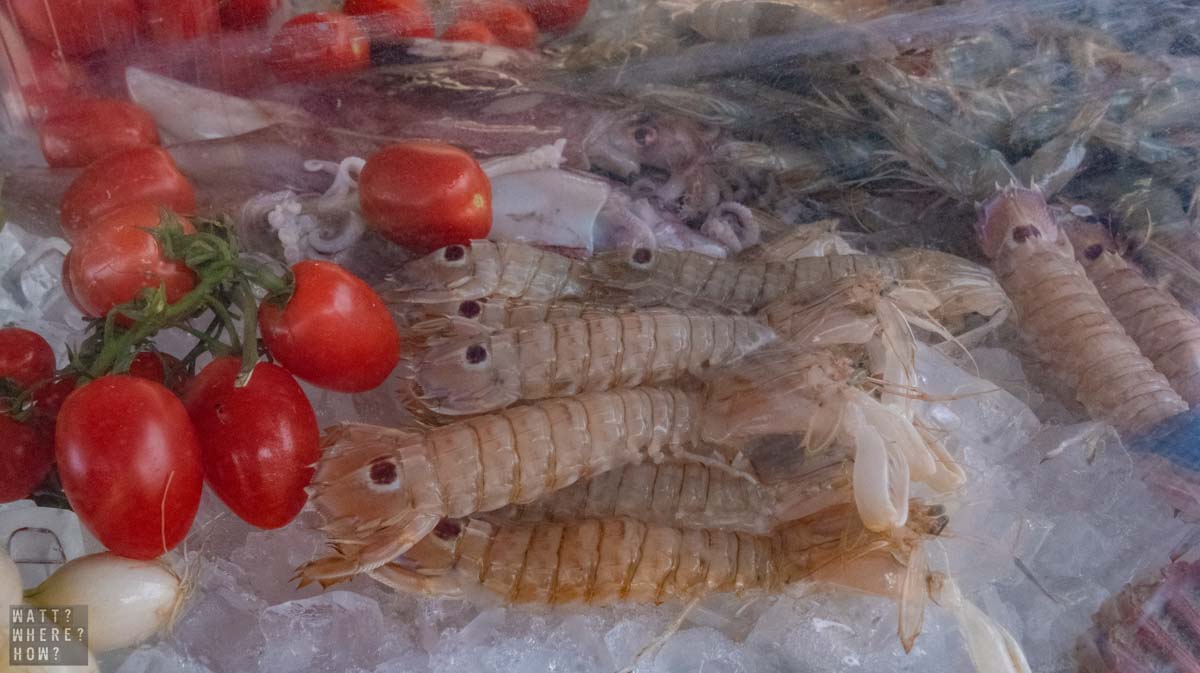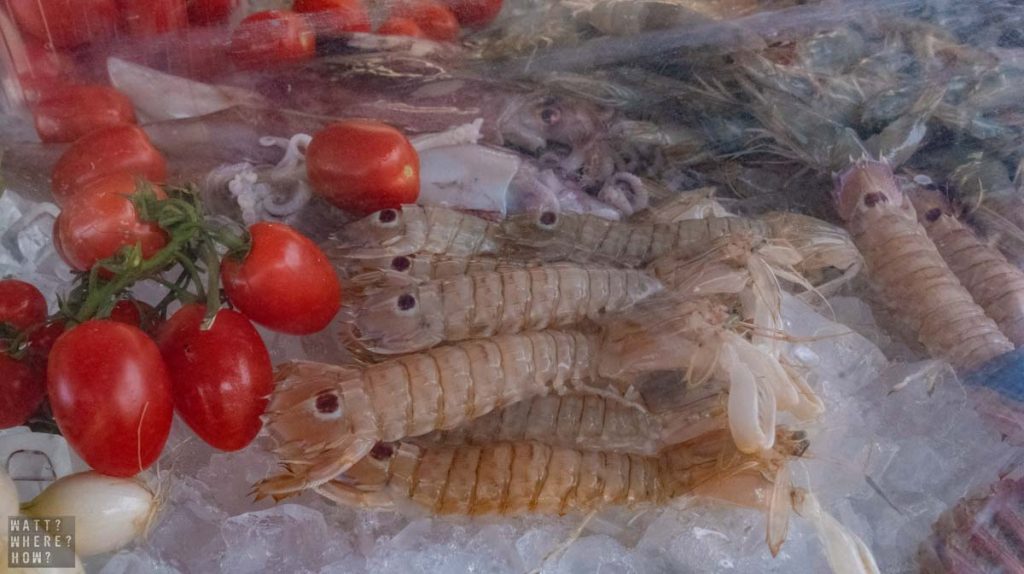 Don't pay top price for food in tourist traps, eat with the locals
Like anywhere on Europe's tourist trails, seasoned travelers will tell you to eat where the crowds aren't. We found the best dining around Cannaregio and the old Jewish ghetto. There are a range of food tours you can take, but for a truly unique experience, book a private dining experience with the organization, Eat With, where you can have dinner cooked for you in a local's residence – that's one way to have a truly unforgettable Venice holiday.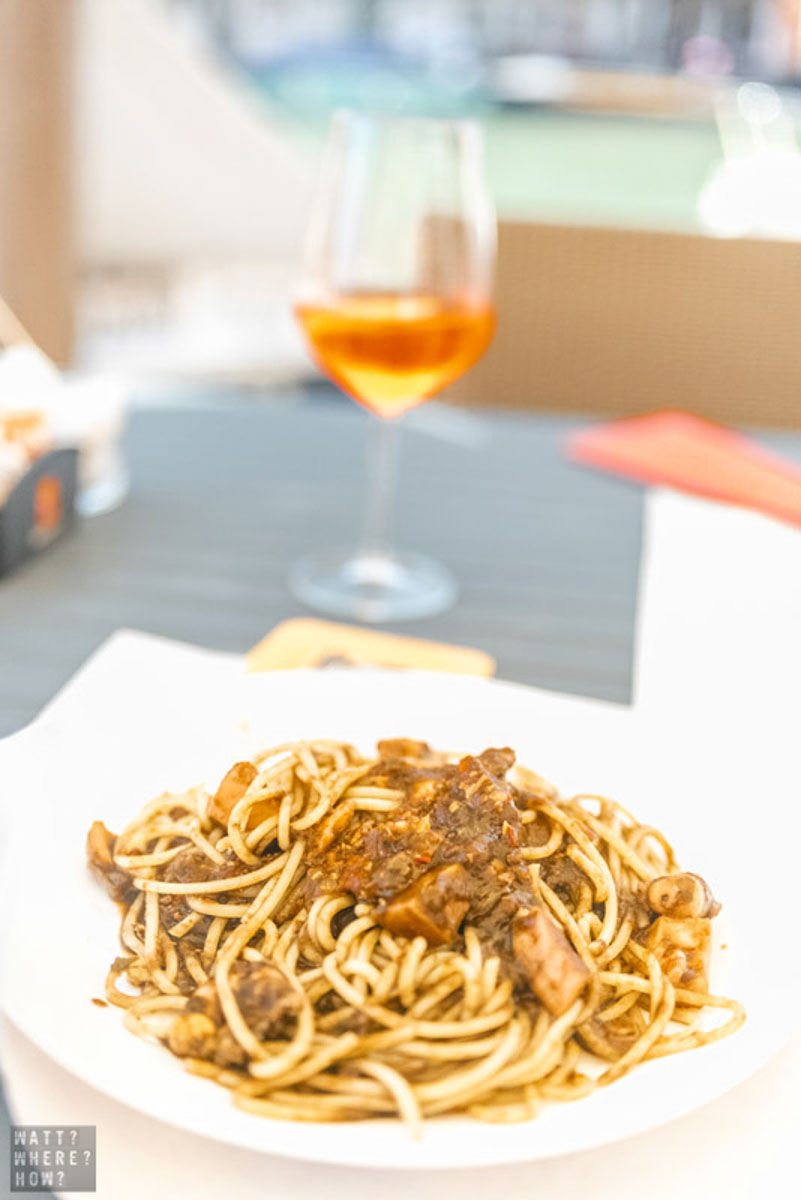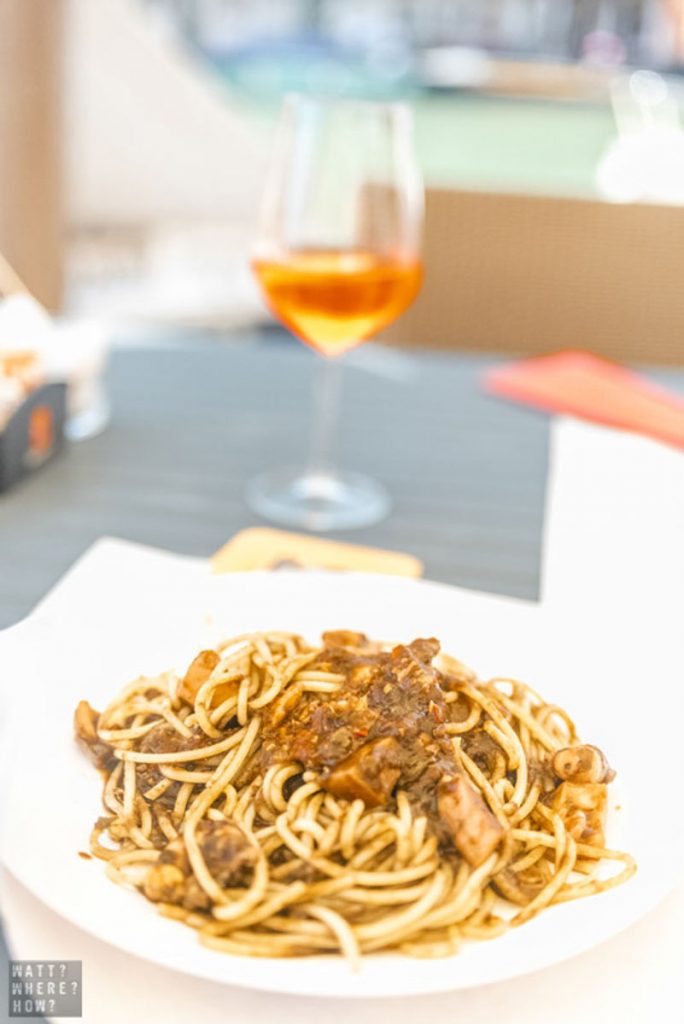 Don't come for the nightlife, come for traditional musical experiences.
In a city built on stilts, you're not going to find cellar nightclubs and dive bars. If you're looking for clubs, head out to the Lido beaches. Instead, immerse yourself in the living history of a classical concert. As a baseline, there are operatic shows with the best of moments from Rossini and Verdi operas (a little like a pop hits concert) and classical concerts devoted to Vivaldi's Four Seasons (you'd know at least a couple of them from movies and car ads).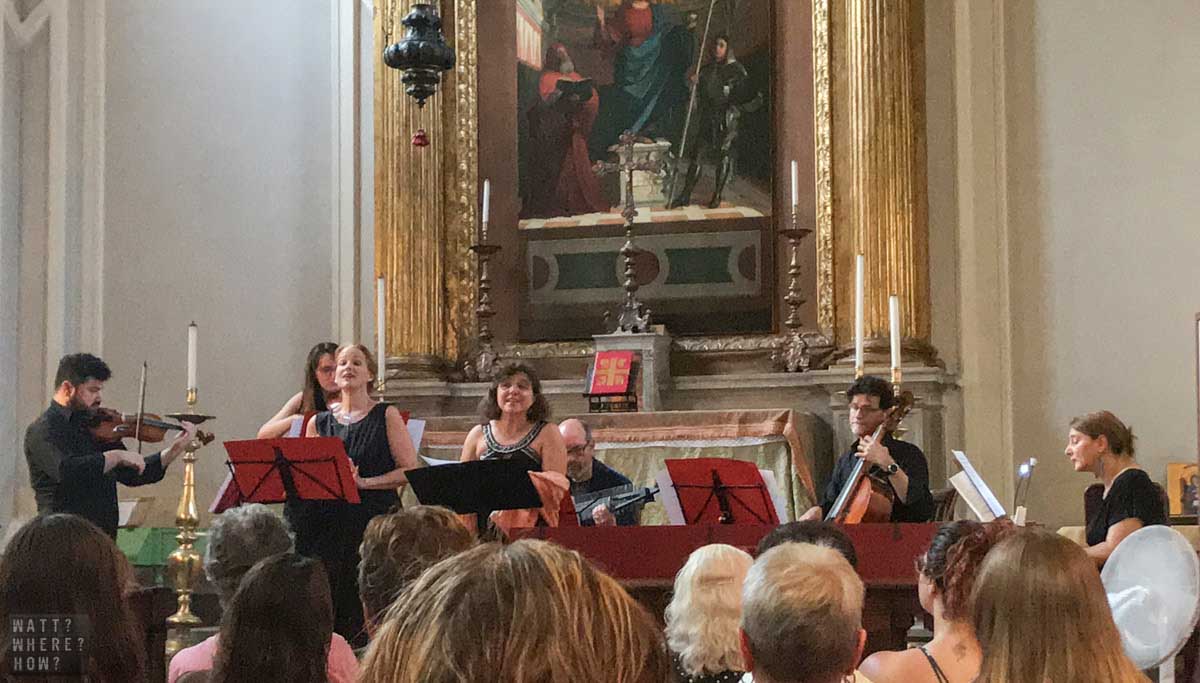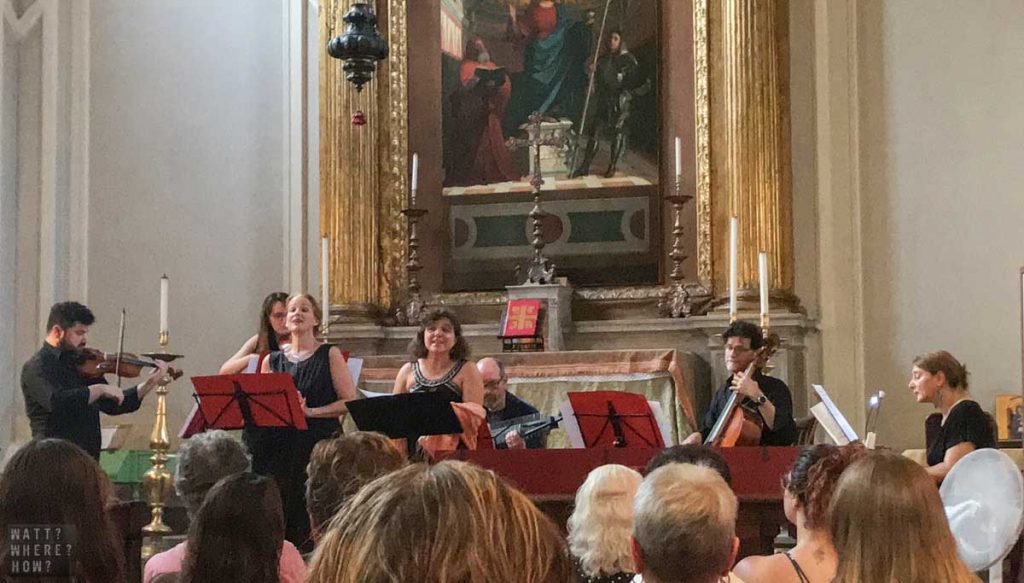 For a more high-brow affair, seek out a traditional baroque recital. We were lucky enough to find one devoted to the bawdy courting songs of 17th-century gondoliers. With no air conditioning and the fact, they're usually held in churches, expect to sweat in the summer humidity.
Don't go to Burano…without crossing the bridge to a hidden wine resort and vineyard.
Murano and Burano don't even rank as a secret anymore. Murano is the closest island, easily accessible via Vaporetto, which is famous for its glass. A longer commute, but more rewarding is Burano, a fishing village renowned for its handwoven lace and brightly colored houses.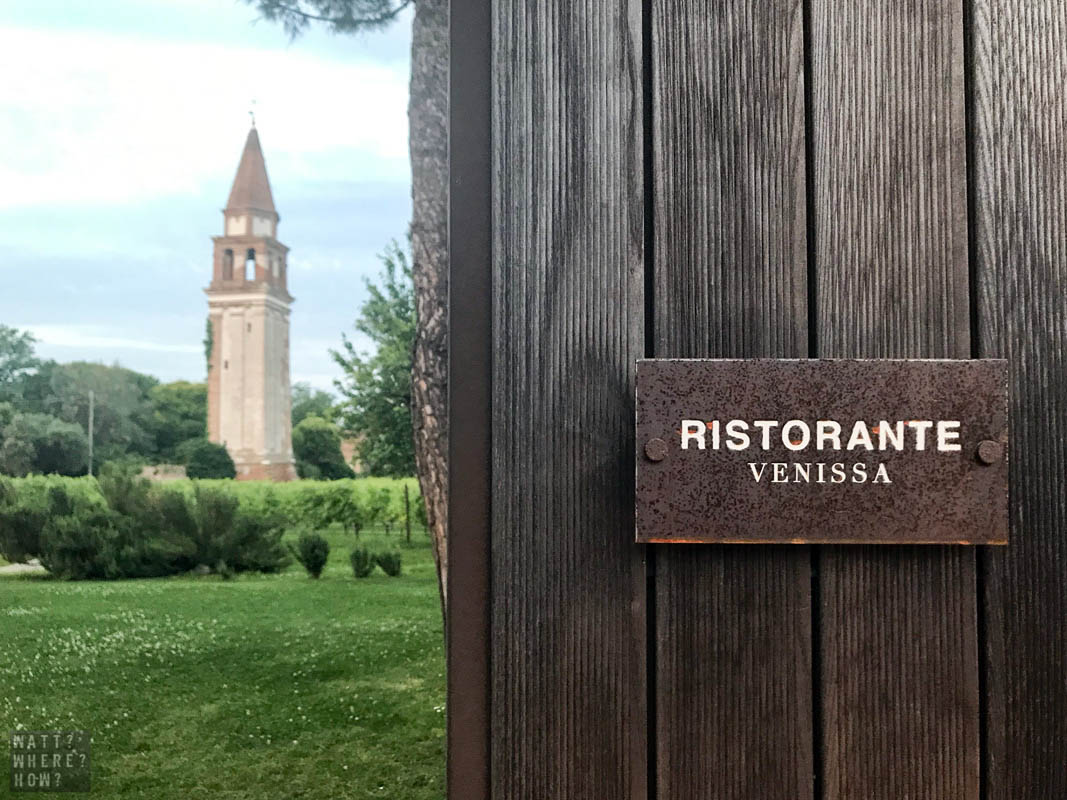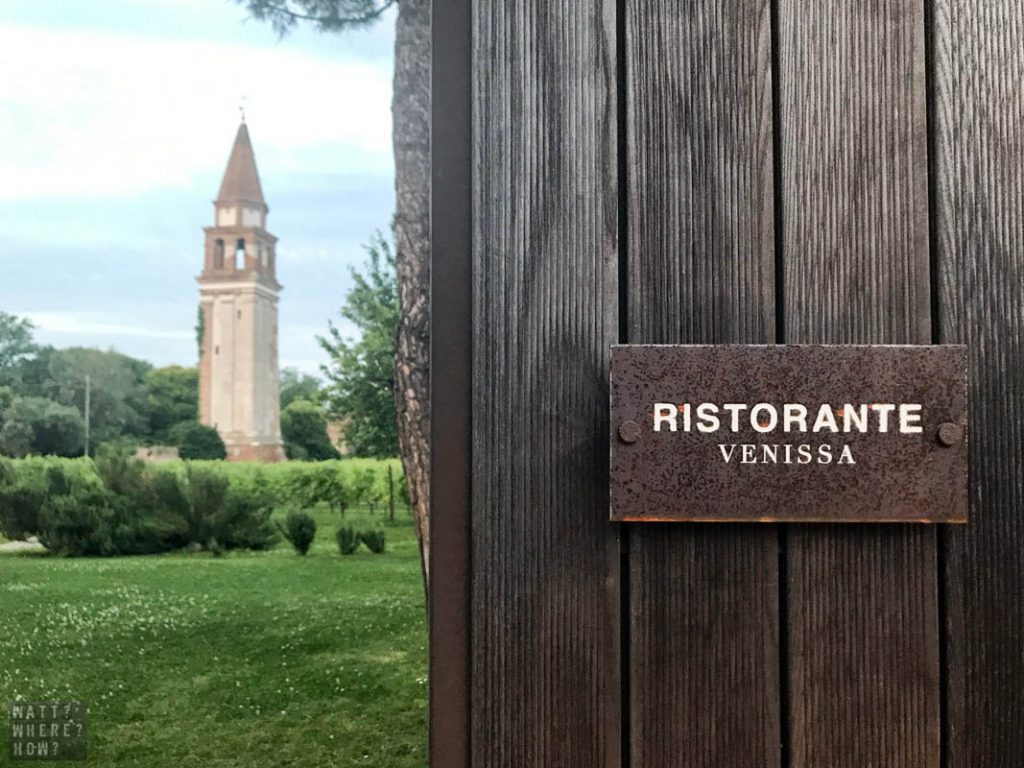 Don't miss the essentials, but do explore the less traversed parts of the city.
As mentioned above, you can't really go to Venice without seeing the Rialto Bridge and Piazza San Marco. But where the city comes into its own is when you see it for what it really is – a living, breathing, piece of history. And there's no better way to experience this than to step away from the over-touristy zones and to explore the back streets and piazzas of Cannaregio.
Don't worry about getting lost.
In fact, get lost. It's the best thing you can do in Venice, because for all the dead ends and narrow streets, it's easy to backtrack and find your way and who knows, you may discover something amazing!
Don't buy the carnival masks, use your souvenir money on things you can't get on Amazon.
Every shop on the tourist-rat run sells carnival masks. If they're plastic, just wait until you get home and buy them for half the price on Amazon. Plus, the prices are not consistent on souvenirs, so if something catches your eye, keep a lookout for it elsewhere or drop a pin on your map app so you can return to it before you leave.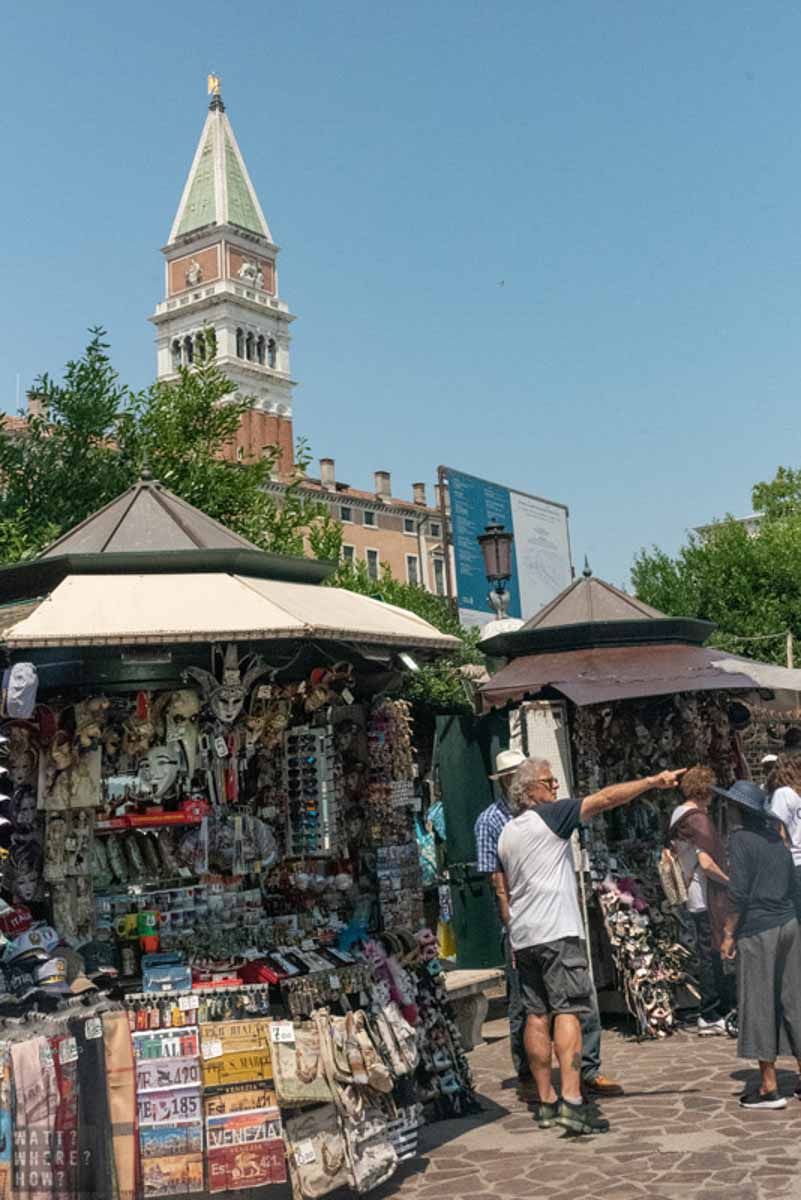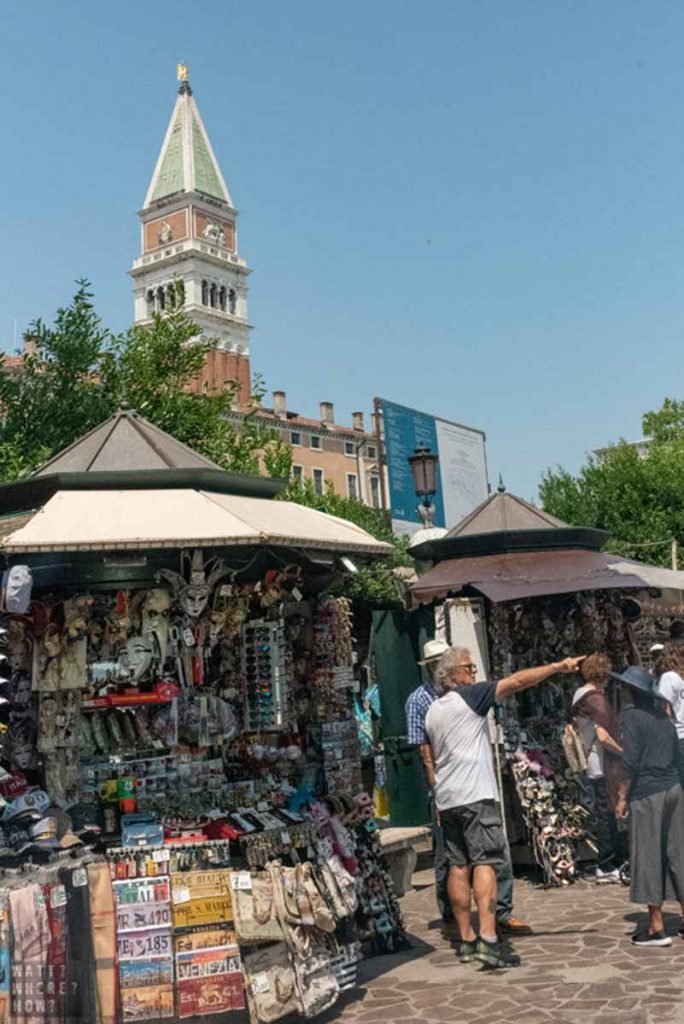 Don't waste your money on single use bottled water.
Fuel your Venice holiday with icy cold fresh water from the city's many fountains. Most of the districts' squares have free fountains or taps which are ideal for refilling your water bottles.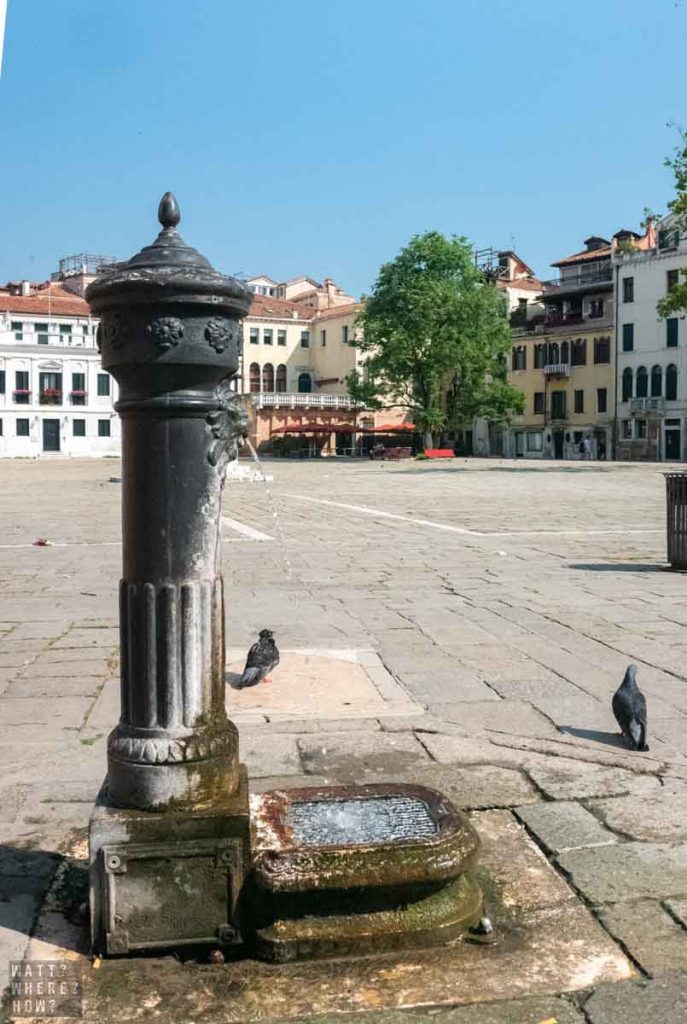 Don't fall for the classic Italian tourism scams.
Every major tourist destination has its scammers, it's just the Italians do it with charm. Firstly, be on high alert for pickpockets and bag snatchers. These are the most common issues and are well worth ensuring you travel with the best travel insurance coverage. The second sight you'll see in Venice (Rome, Florence, Milan, and Naples) are women beggars clutching grubby McDonalds cups.
They'll often be wearing veils or headdress, usually to cover their age as they're trying to come across as older and destitute. The third and most frustrating is the rose seller. These (normally men) charm people and offer them a rose and then immediately demand payment. I saw (and photographed) a particularly nasty one who targeted kids, so the parents were pressured to pay up.
Where to stay in or close to Venice
Cheap and Cheerful: Camping Fusina
Off the island is the cheapest, but what you save in dollars, you pay back in time taken to get into the sights. As a kid, on my first Venice holiday, I stayed at Camping Fusina at Mestre, a waterfront camping ground and caravan park where there are camping sites, but also budget-friendly cabins, along with a pool – something you won't find in most Venetian hotels. The ferry is only a 20-minute ride to the island, but it only runs hourly, so take that into consideration.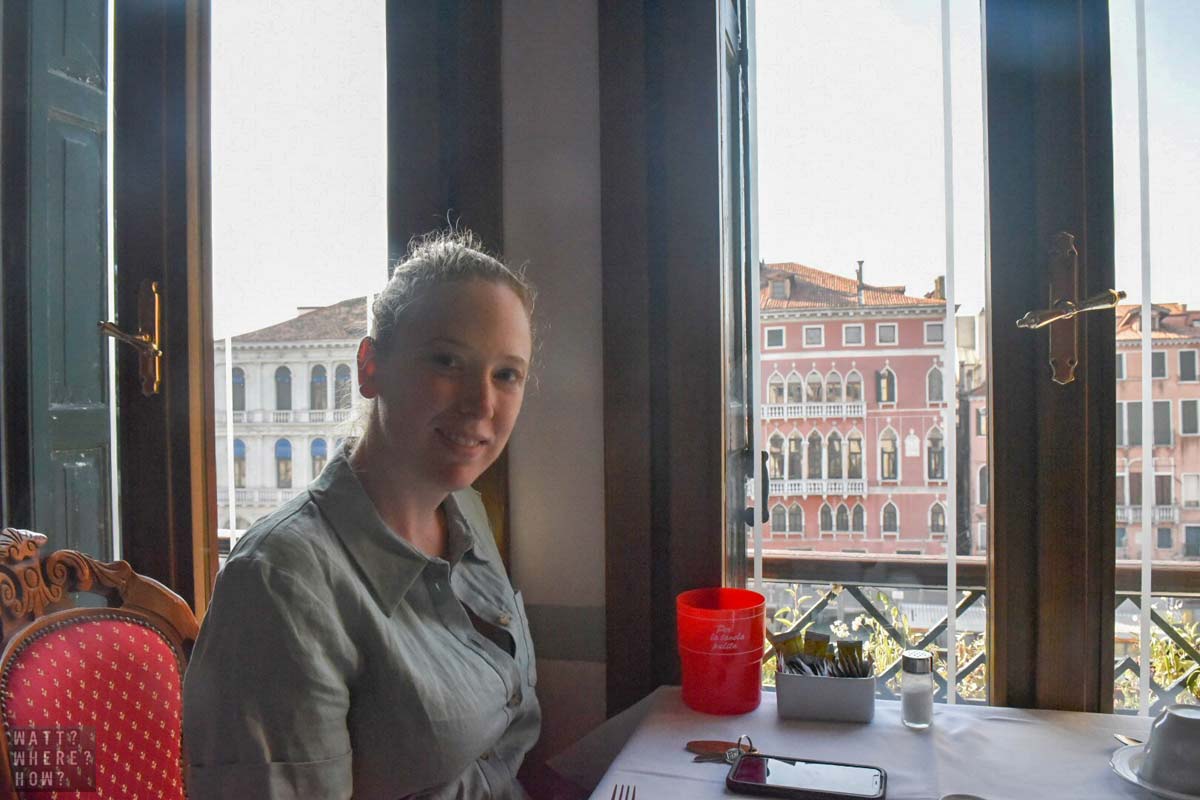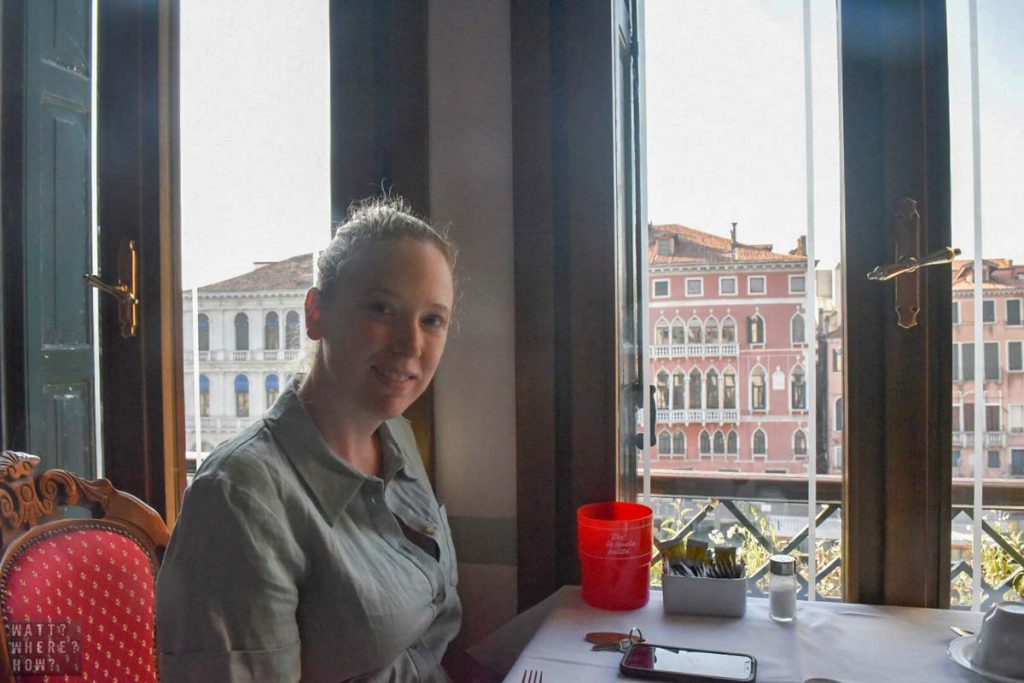 Right in the Heart of it: Antica Locanda Sturion
If you want your Venice holiday based in the middle of all the action, Antica Locanda Sturion positions you about 200m from the Rialto Bridge, right on the Grand Canal. It's a hotel that has been around for several hundred years and to be honest, it feels terribly dated. We found the benefits of its location outweighed by the three level almost vertical stair climb and gaudy room.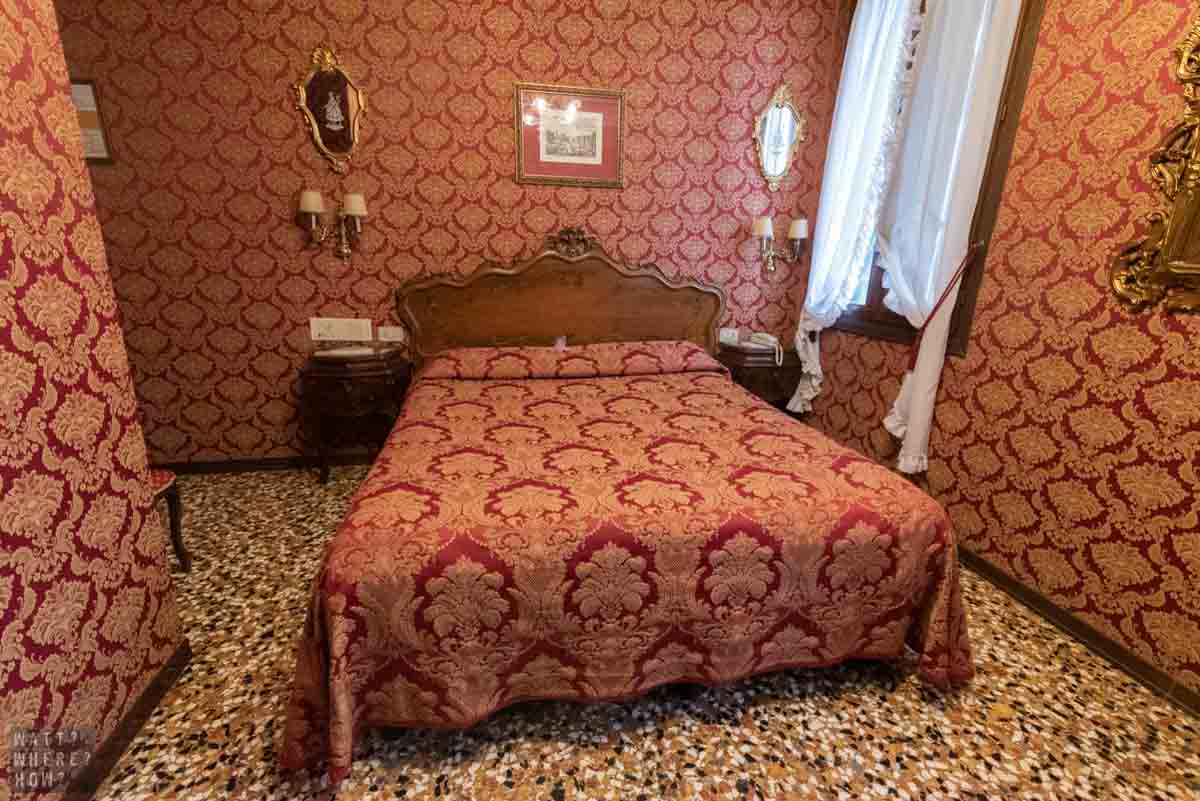 Elite/Luxury: Venissa Wine Resort, Mazzorbo
Sometimes it takes a little lateral thinking to find the best place to stay for your Venice holiday. Looking beyond the main islands, we discovered a prestigious escape by the island of Burano at Mazzorbo. Venissa is a hidden treasure, a vineyard that is home to Italy's rarest grape, a medieval bell tower, and a Michelin-starred restaurant. If you're looking to upgrade your Venice holiday or romantic getaway, this is easily the best place to choose for your Venetian vacation. Plus, it's only a five-minute walk across a footbridge to Burano and its colorful houses. Read more about Venissa here.
Follow & Connect with us