There's no right or wrong time.
Actually, there is. Never ever move to New York in the last week of February like we did. Especially from Australia. As excited as we were, we were ten times that in terms of frozen. With the mercury sitting around zero Fahrenheit every morning, it was a brutal welcome to the city.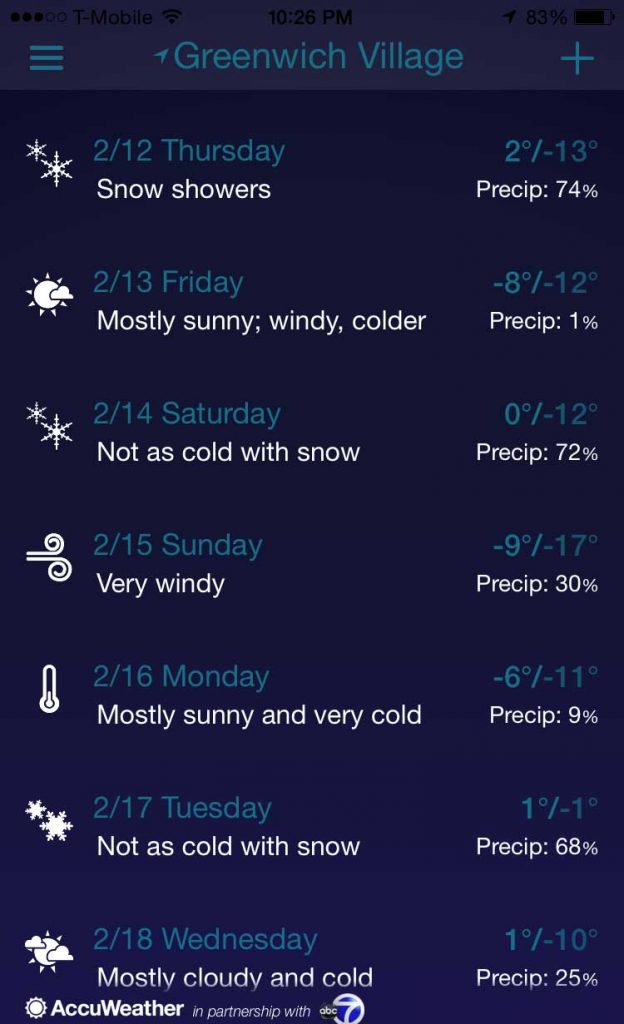 February is a time when winter is at its worst. The joy and goodwill of the festive season is a faded memory, hidden somewhere under some lethal black ice. New Yorkers are grumpy, miserable and hating life. People shuffle in boots, trying not to slip over on snow or ice, cursing, snorting and wiping away tears and mucus.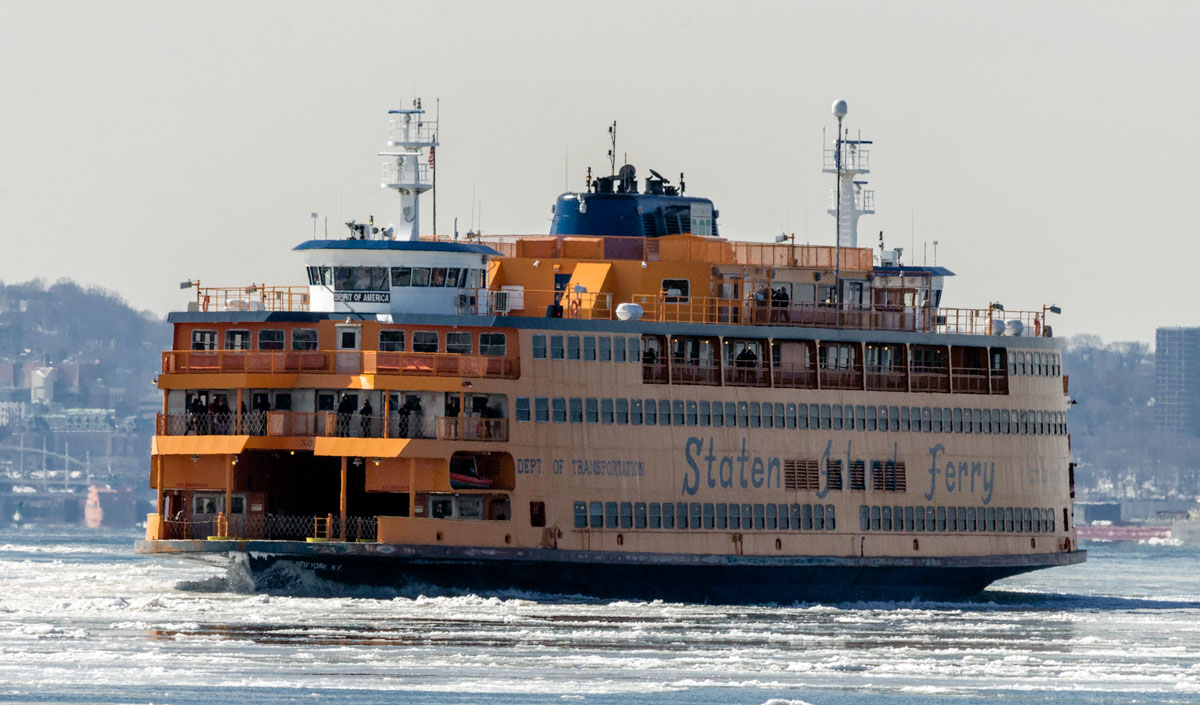 You know it's cold when a whole river is freezing
Running between home and the subway is like running the gauntlet. The extremes of the outside air temperature is like a spinning heal kick to the face as you exit your comfortable abode. On the flip side, walking into a retailer is like being bitchslapped by Satan, with the central heating set to Saharan summer mode.
Then there's job-hunting. We were holed up in a semi-basement studio, where our shitty T-Mobile sim (three year's ago it had some notoriously bad black spots) only got reception when hanging outside the door with one arm trying to hold the phone, with the other desperately fighting its way out of a thick glove to press the touch screen to answer the call. So February sucks.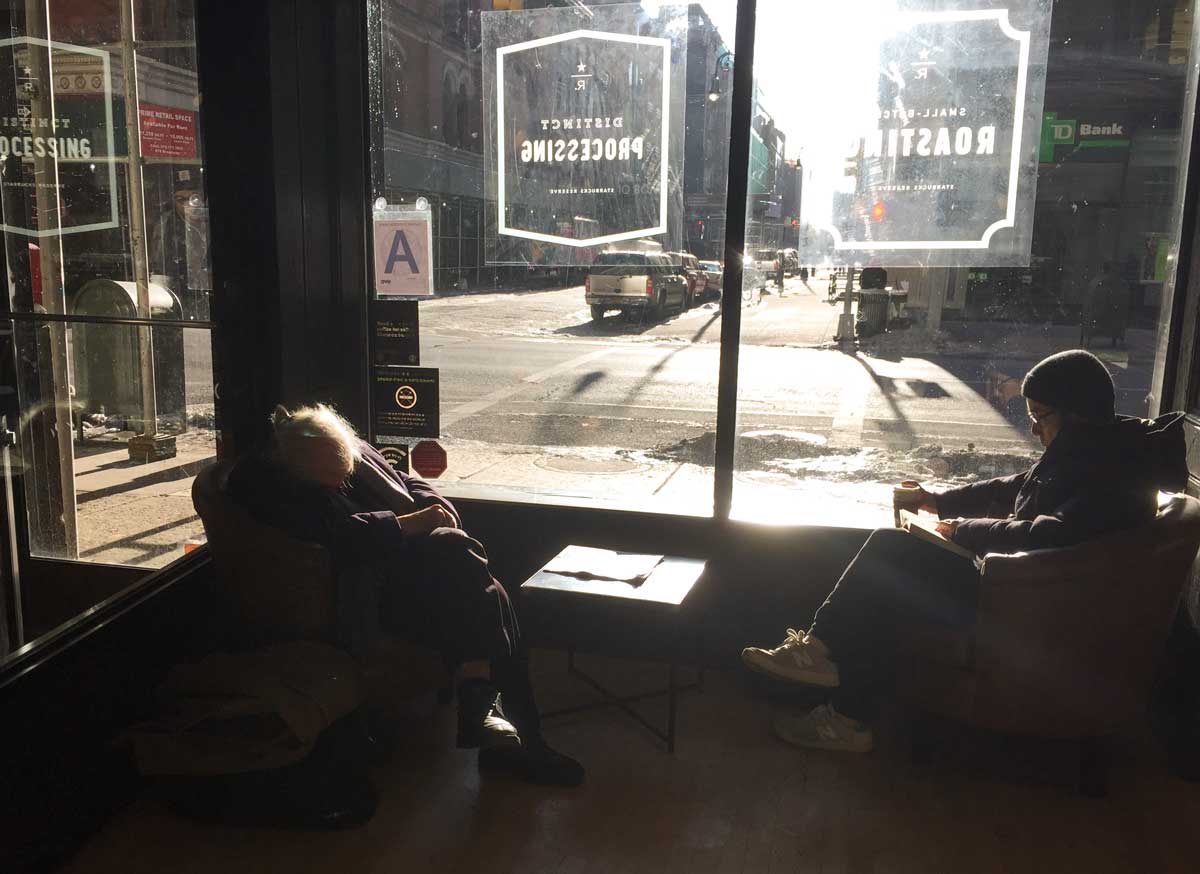 So when else should you move?
Well it all comes down to budget and preparation. There are certain months like July, where the summer celebrations see a lot of hiring slow or freeze as the big execs escape to their luxury summerhouses in the Hamptons, Connecticut, New Hampshire or Maine. The Christmas season is also notoriously slow as is Thanksgiving. Remember, that Jewish firms also close for the main Jewish holidays through the year too.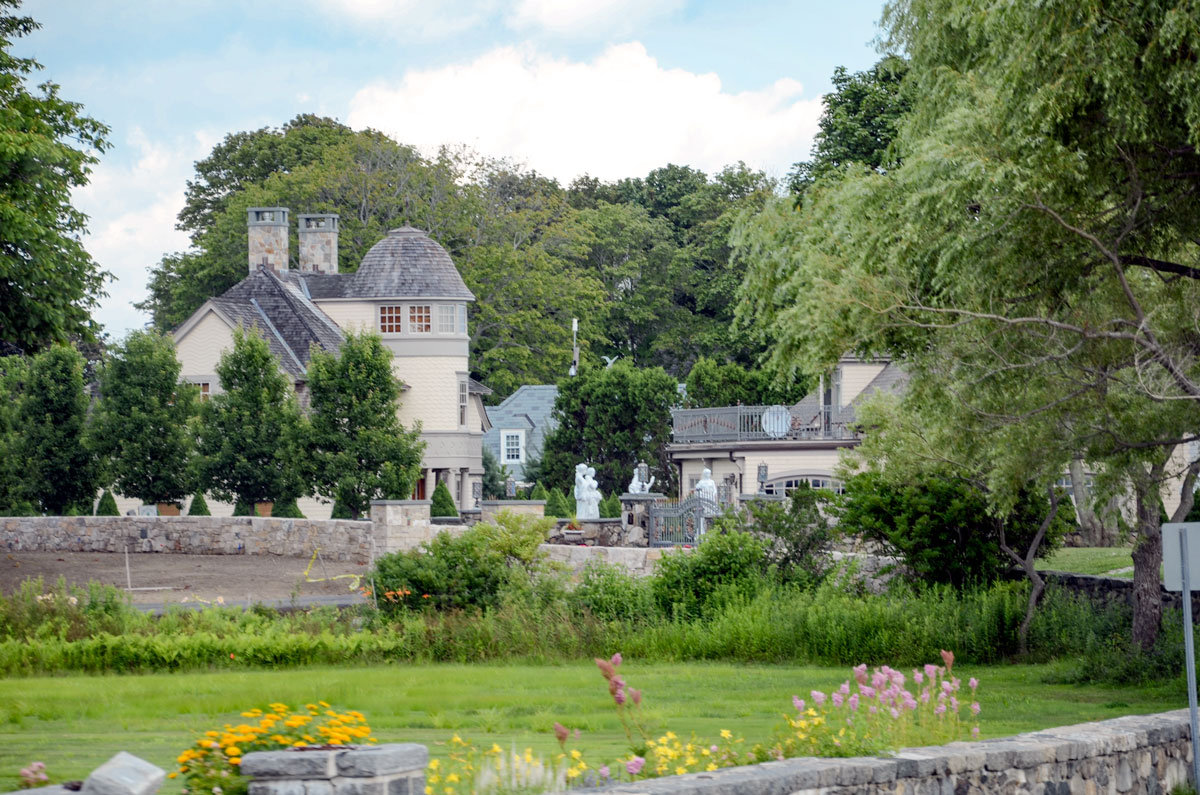 The wealthy have massive summer homes that they board up during winter
Really it's a matter of being in the right place at the right time with a resume that has been reworked for the US market. The job search can take months. We've even heard of people not finding something in a year.
Move when the price is right
Also if you're planning well ahead of time, look at flight booking sites to determine the best times for cheap deals. At their cheapest, flying Chinese airlines, flights can get as low as $900. A good median price from Australia is around the $1,400 mark ($1,800 if you want to fly with Qantas). Beyond that, they can literally skyrocket. The more you spend on flights, the less you have for those lean first few months before you have a firm pay packet.
Follow & Connect with us