Happy hour is our favorite time of the day after home time and marginally more so than bedtime (depending on the kind of day it has been or length of happy hour).
A good happy hour is something you wish would keep going for hours. Luckily most New York happy hours do. I have seen some of the more mathematically-challenged ones stretching for as long as seven hours – by the end of which you'll either be completely happy, in tears or in a pool of vomit.
Happy hour specials differ by bar, but generally involve cheap draught beer (or discounts on bottled beers) and half price well drinks. Well drinks? This was a concept I didn't understand for the first couple of months. In my naïve Australian way, I associated them with wellness – like ordering a Gatorade or a glass of grapefruit or cranberry juice. How wrong I was. A well drink is known in Australia as a basic spirit – a standard scotch, vodka, bourbon, rum or gin. In America, it's not just a descriptor of those basic spirits, but it also describes the house version, usually a cheaper brand or the entry-level bottle of a known liquor brand. Beyond that, there are the top shelf spirits, but they come at the upper end of the budget.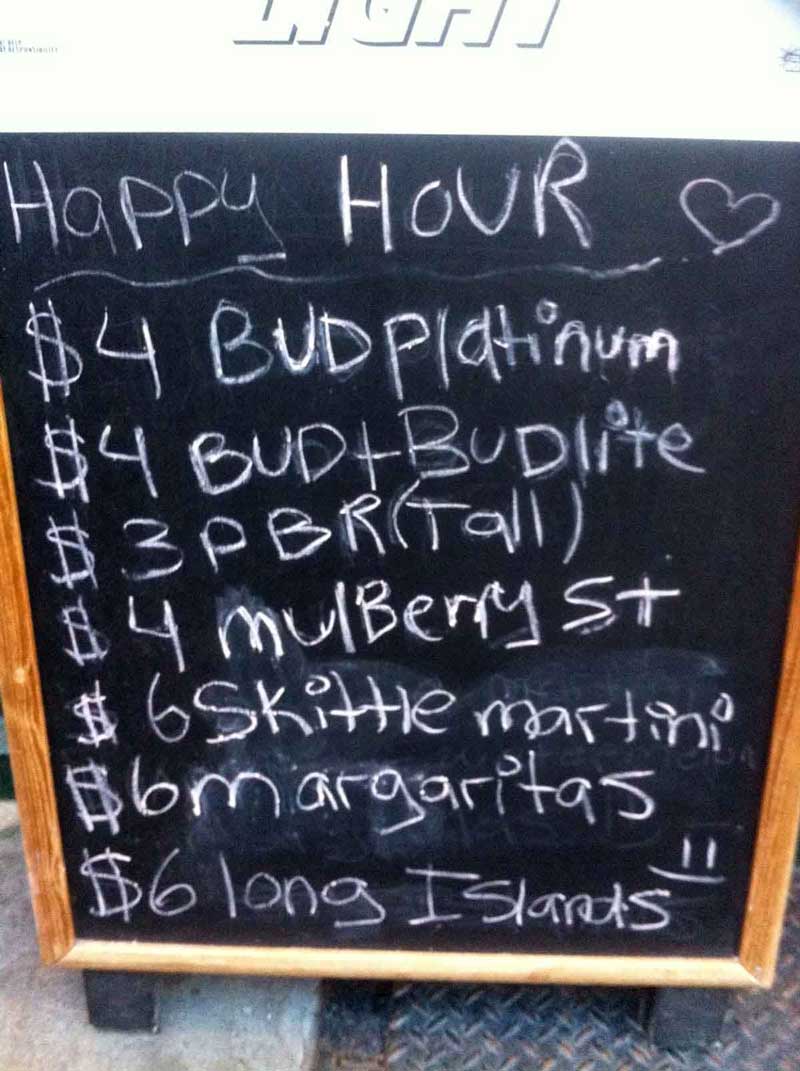 But there's more to happiness than alcohol. That's why most happy hours include some sort of food special. Buffalo wings in bleu cheese (accompanied by celery and carrot sticks), sliders, $1 oysters and wedges are all in the mix as are gourmet hot dogs. In some bars, the food assortment may extend to international delicacies like fish n chips or a shepherd's pie. The sooner you familiarize yourself with the local happy hour offerings, the more you money you'll save. We've worked out that Mondays is wing night on Bleecker, with 25c wings, Tuesdays is $1 oysters and Wednesdays are all about the 5 for $5 sliders. Sure, we're living in one of the most expensive cities in the world, but a little inside knowledge will allow you to live like a drunken king or queen. You just have to be there before 7pm.
Follow & Connect with us