It's Swedish, functional, affordable and found in 98% of residences of Gen Y's and frugal Gen X'ers. Yes that mecca of flat-packed birch ply, funny product names (best pronounced while trying to imitate the Swedish Chef off the Muppet Show) and nondescript meatballs, possibly from horses. We're talking, of course, about Ikea.

Like most Ikeas, the nearest one is a bit of a trek from the middle of the city. In fact the closest one is in Red Hook, Brooklyn, a little bit of a post-industrial wasteland that's halfway to a trendy gentrified neighborhood, but is still ten years away in my honest opinion. But instead of having to traverse multiple trains and buses, there's a much nicer way to get there. Departing half hourly from the South Street Seaport is a bright yellow water taxi.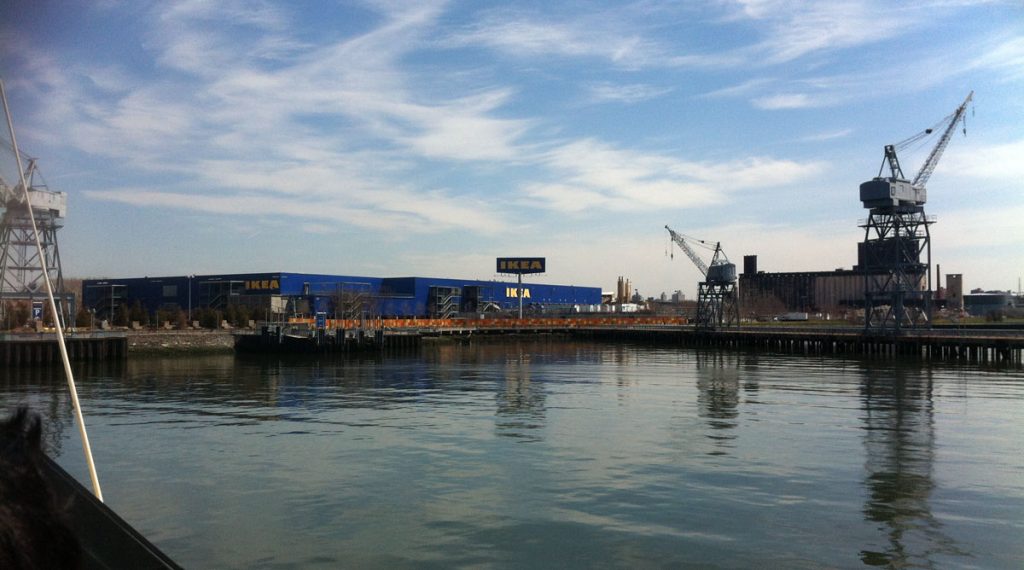 A ferry ride to Ikea is novel. The view is lovely. You pass Governor's Island, itself in the midst of a major rebirth, with new park lands from reclaimed areas. In the distance stands Lady Liberty and beyond, the bright orange Staten Island Ferry chugs its well-sailed path between Manhattan and Staten Island.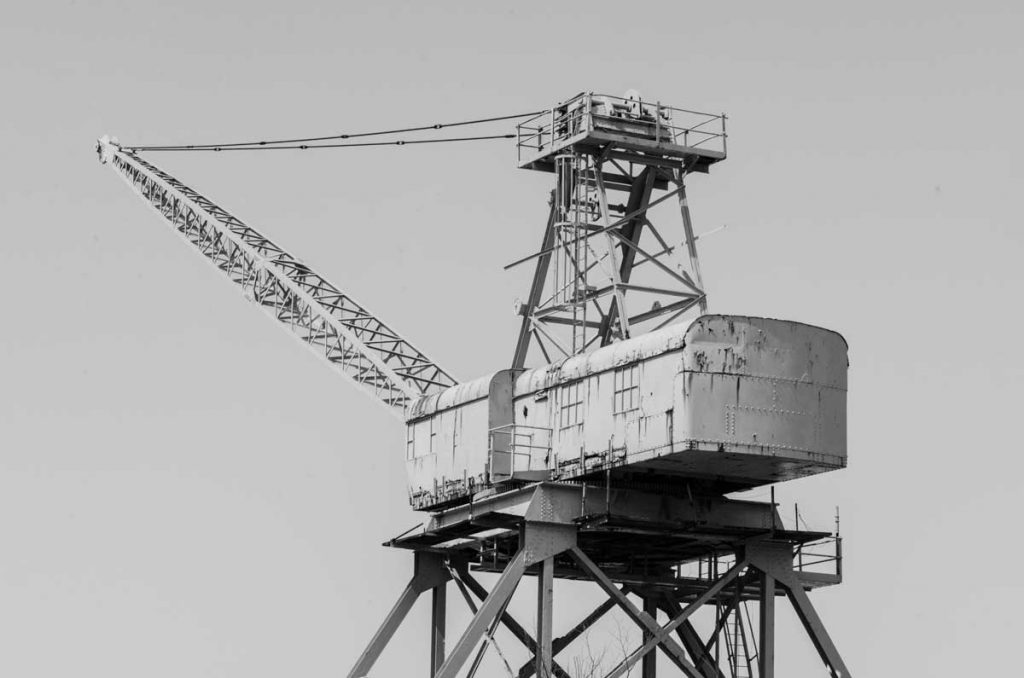 Approaching Ikea from the water, we pass rusted dinosaurs of past glories, behemoth cranes, long forgotten as American industry in the search for greater profit margins, has long transplanted to places like China, Brazil and Burma. A junkyard of cars has smashed up police vehicles that look like they've had been on the receiving end of someone having a literal run-in with the law.

It's like any Ikea
Ikea itself is very much like the local Ikea back home in Brisbane. Walking through the car park feels like we're back in Underwood and apart from a slightly different menu in the eatery, it's almost identical. There is one key difference though – the view. While you're munching on that $2 breakfast or the lox (smoked salmon), you're looking across the East River and Hudson towards the Statue of Liberty. It would be over-selling it to call it a 'pinch me' moment, but it's still cool nonetheless.

Getting the goods home
Once you've navigated the maze of Ikea, picked up the essentials and a whole heap of inconsequential garbage that you'll later regret and wheeled that unwieldy trolley through to the cashier, how do you get your booty home? As a new resident, you probably won't have a car or a mate with a ute. Luckily Ikea have a handy delivery service. It's not cheap (I think we paid close to $100), but it's a same day service and they will lug it all upstairs, which will be worth the money if you live on the sixth floor. From there, it's up to you to assemble the goods and sit back (assuming you purchased a seat) and enjoy the fruits of your labor (and an icy cold drink).

Follow & Connect with us