Once you're settled in at your temporary new home, there will soon come a time when you'll need to start setting yourself up with shopping essentials. This is a quick guide to get you oriented and familiar with the different shop names, what they compare to back home, and what they offer. 
Best Buy = JB HiFi
The bright yellow logo, the huge range of HDTVs, Apple products, computer games and consoles – it's America's JB Hi-Fi. Their camera range is better than JB's but their music and gaming sections pale in comparison to Australia's favorite cheap electrical superstore.
Burlington Coat Company = Trade Secret
If you're looking for brand label fashion without the big-ticket price tags, Burlington sits in the mid-range of discount fashion. It's very similar to Trade Secret, with similar departments and a large homewares section, it is a good place to buy up on pillows, quilts and towels.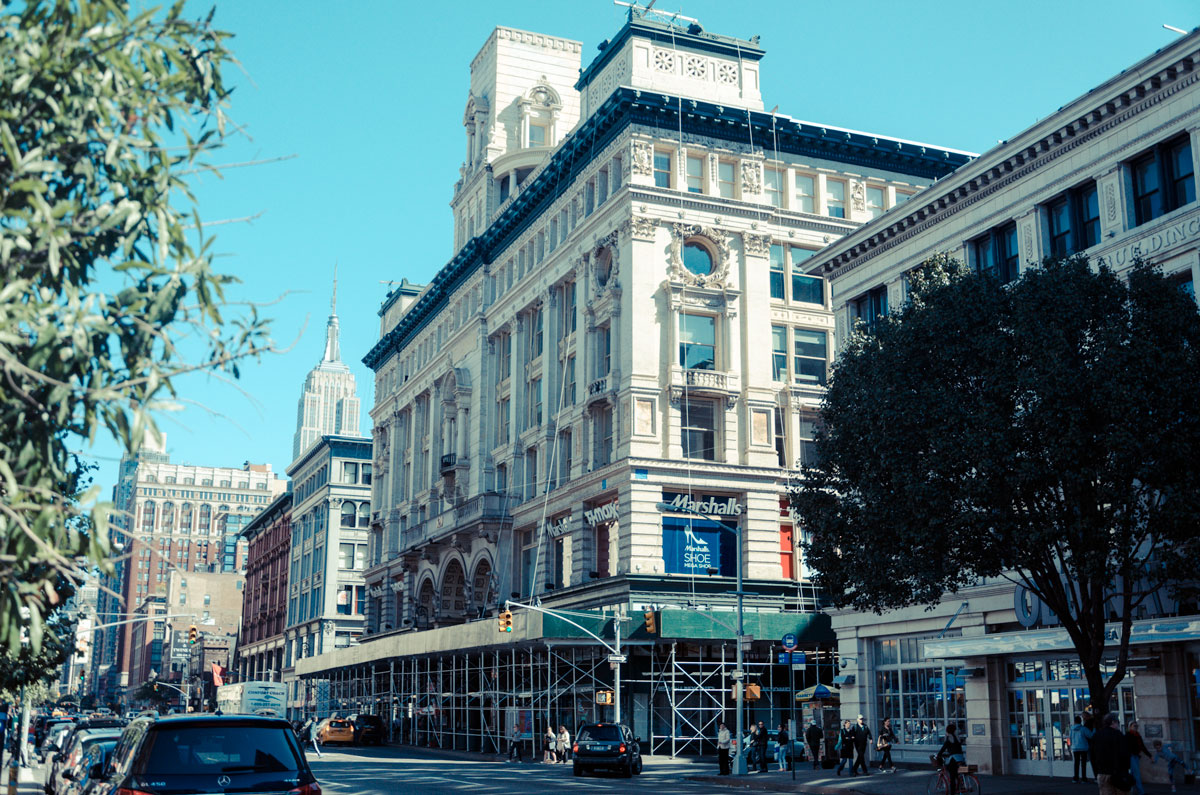 TJ Maxx = Best and Less meets Trade Secret
TJ's and Burlington Coat Company are very similar in look, feel and the brands they stock. It comes down to what is closer to where you live as to which you choose.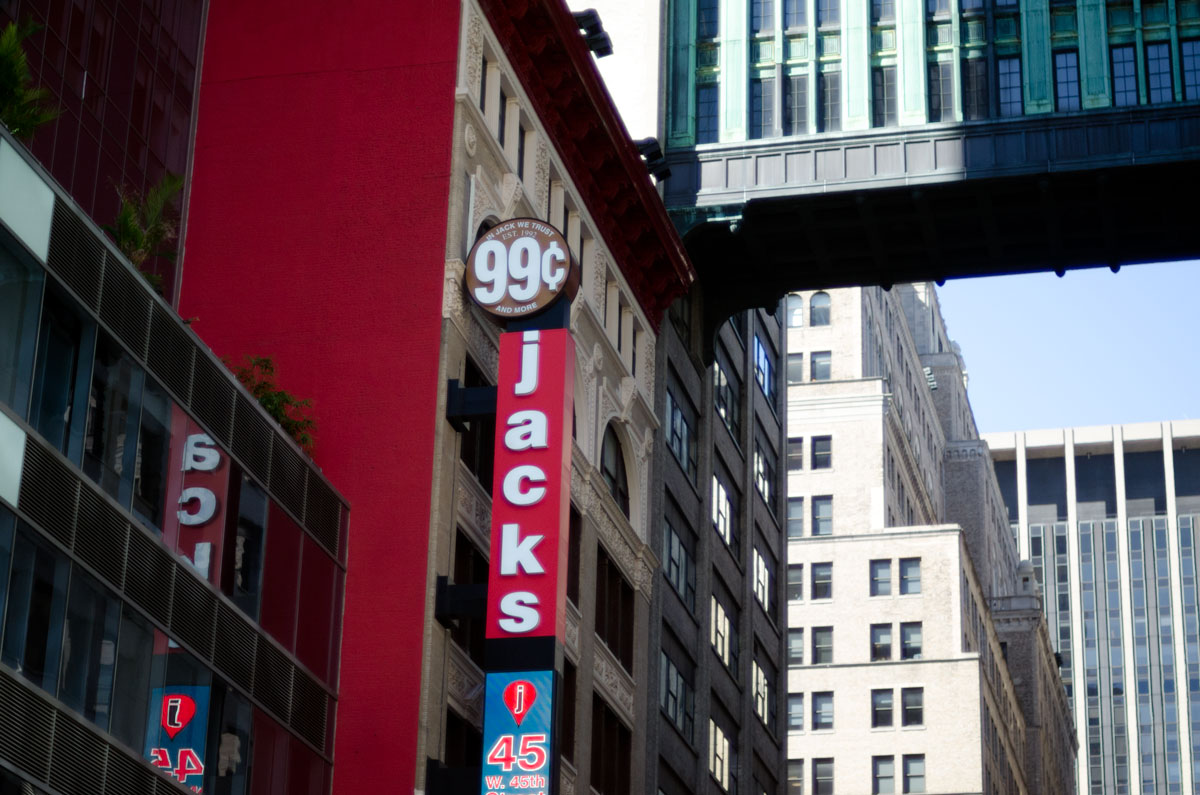 Jack's 99c/Lot Less = Crazy Clark's
These stores and similar 99c stores are a dime a dozen. Like Crazy Clarks, they are full of plenty of cheap crap and some basic kitchen and dining bits and pieces that will save you money but make you feel dirty at the same time.
Macy's = Myers/David Jones
Macy's on 34th Street at Herald Square is the largest shop in America. Like Harrods', it has heritage and prestige, but a closer comparison to Harrod's for price tag would be Bergdorf Goodman's, which sells haute couture and the best of the best at prizes a royal would blush at. Macy's instead is more like David Jones. Inside is opulent but not out of reach. Show your passport at the guest services desk and they offer extra discount for tourists.
K-mart, Target, Aldi and Ikea
All three of these stores are pretty true to what you would find in Australia. The difference lies in the prices and brands on offer. Target has the biggest differences, with name brands in men's and women's wear where you'd normally have Target brand back home. K-mart opts for lame in-house clothes that are endorsed by Nikki Minaj, Adam Levine and Selena Gomez.
The only Aldi in Manhattan is up in Spanish Harlem, so it may be a little too far to visit, but like the Australian version, it has the weekly wtf? deals like discounted massage tables and metal detectors.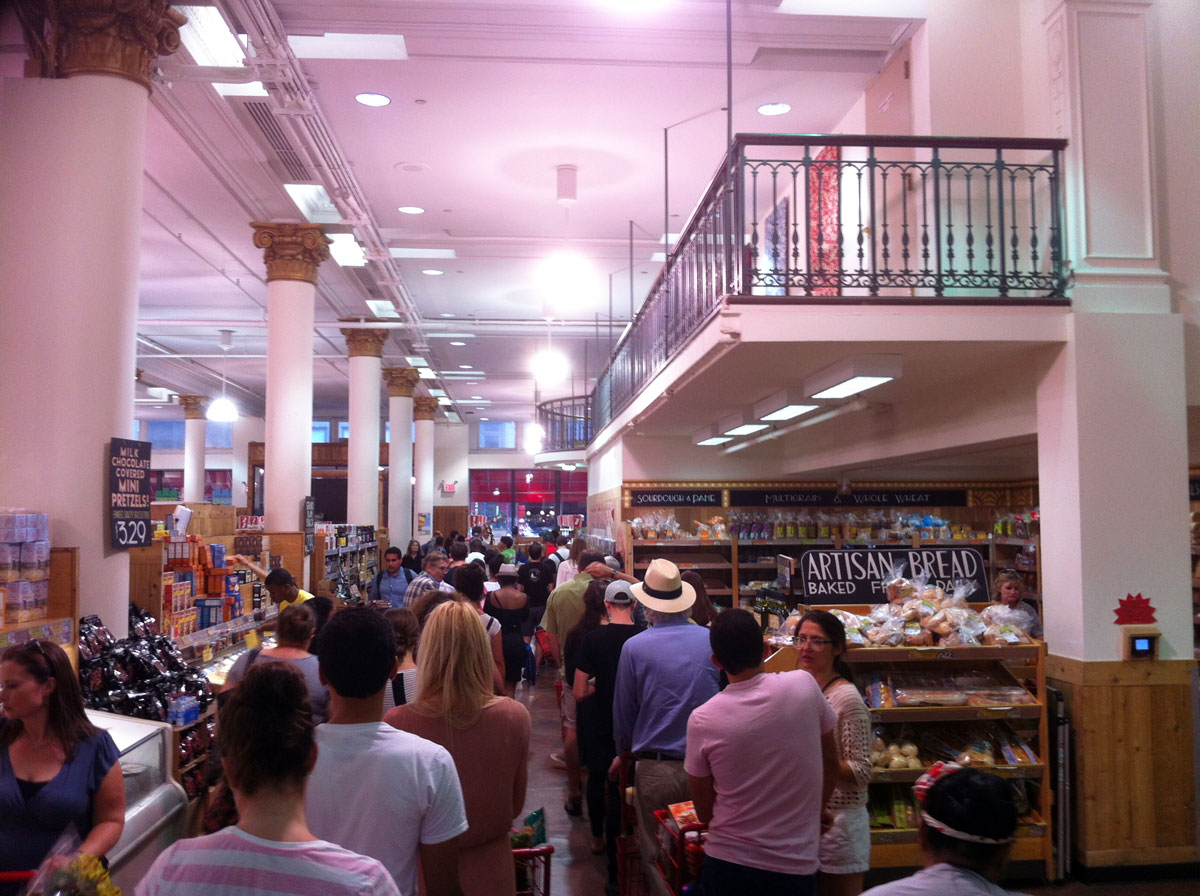 Trader Joe's and Whole Foods
Nothing compares to these two shops. Trader Joes' is amazingly cheap but their range is small and the queues are horrific. Whole Foods is a foodie's dream. It's all gourmet, gluten-free, vegan-friendly, organic and tasty.
Staples = Officeworks
These two are almost identical in look, feel and stock levels.
Century 21 = DFO (Discount Factory Outlet)
This place is equal parts heaven and hell. It's like the DFO chain, but with amazing high end fashion at attainable prices. Lanvin dresses sell for up to 70% off. I bought a woolen John Varvatos coat for $125, down from $1,295. There are multiple locations. Get there early in the day for the best steals and without the intense crush of tourists.
Ricky's = Hairhouse Warehouse
Ricky's is your go-to place for hair products, straighteners, dyes, gels, sprays and trinkets. It's like Hairhouse Warehouse or similar places – cheap.
Michael's = Spotlight (kind of)
If you're an artist or crafts person, Michael's is like Spotlight, minus the home wares and habadashery.
Follow & Connect with us