Autumn in New York means pumpkin patches, apple picking, apple cider donuts, corn mazes, and Halloween fun, and all that comes together perfectly at Hank's Pumpkintown, NY. People think of New York just as Manhattan, but it's a state full of farmland from the far north out to the tip of Long Island. That means you can find apple picking, corn mazes, and pumpkin patches within easy reach of NYC.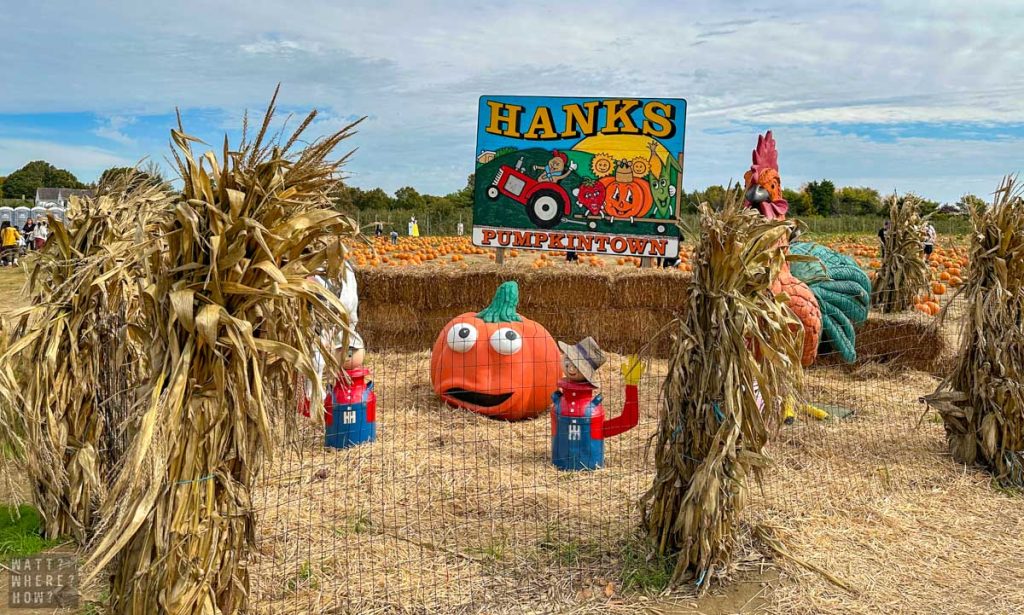 Not a lot of people realize that the end of Long Island is a fertile farming region with wineries, orchards, cornfields, and berries. As you enter the North Fork and Hamptons end of the island, you'll see honor stands of fresh produce and wide open fields and vineyards. You may even want to stay in the area to explore, catch the last of beach weather, and go wine tasting. Or maybe just make a day trip out to Hank's Pumpkintown. 
Fall 'tis the season
Hank's Pumpkintown is a fully operational farm throughout the year, offering sweet berries and watermelons, but in mid-September, it opens its seasonal celebration of autumn. By this time, the apples are ripening, the pumpkins are huge and flavorful, and the corn is standing 8ft tall. From September to early November, you'll find the place buzzing with families as its fields are transformed into a farmland theme park, complete with simple but timeless rides, delicious treats like candy apples and roasted corn, and hay rides.
What makes Hank's appealing is the sheer scale of its entertainment operations. It's literally a farm theme park for three months of the year.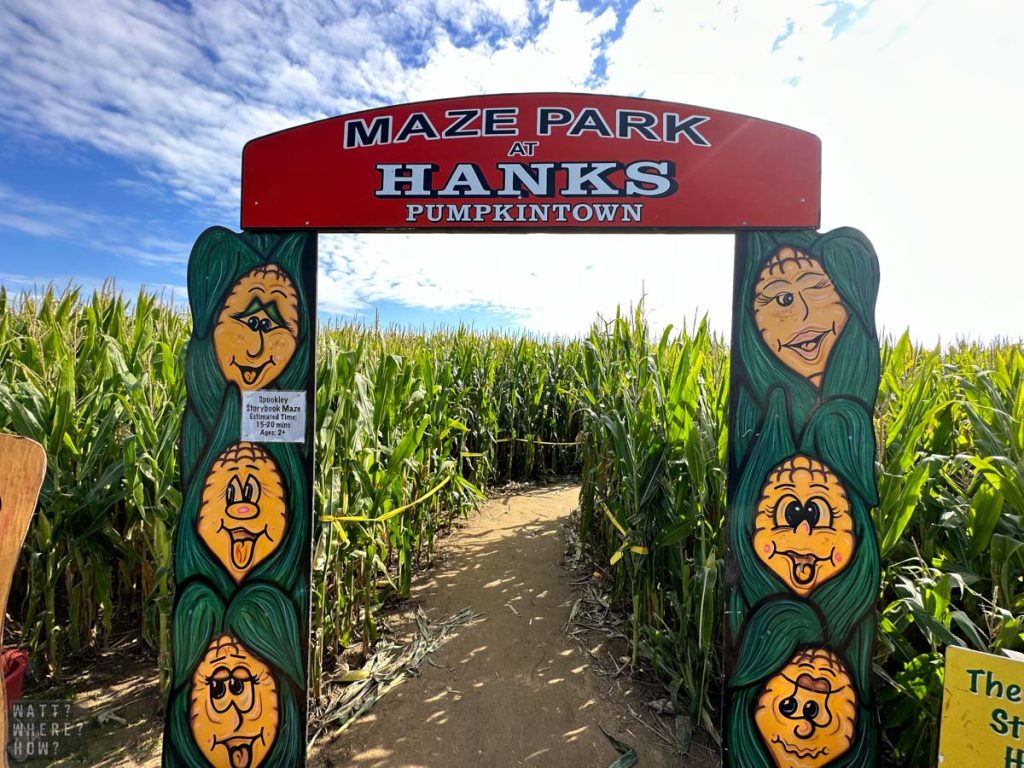 Hank's Pumpkintown Corn Mazes
Possibly the biggest drawcard is the two corn mazes at Hank's Pumpkintown. One is targeted at the smaller kids, while the other is for the bigger kids/adults.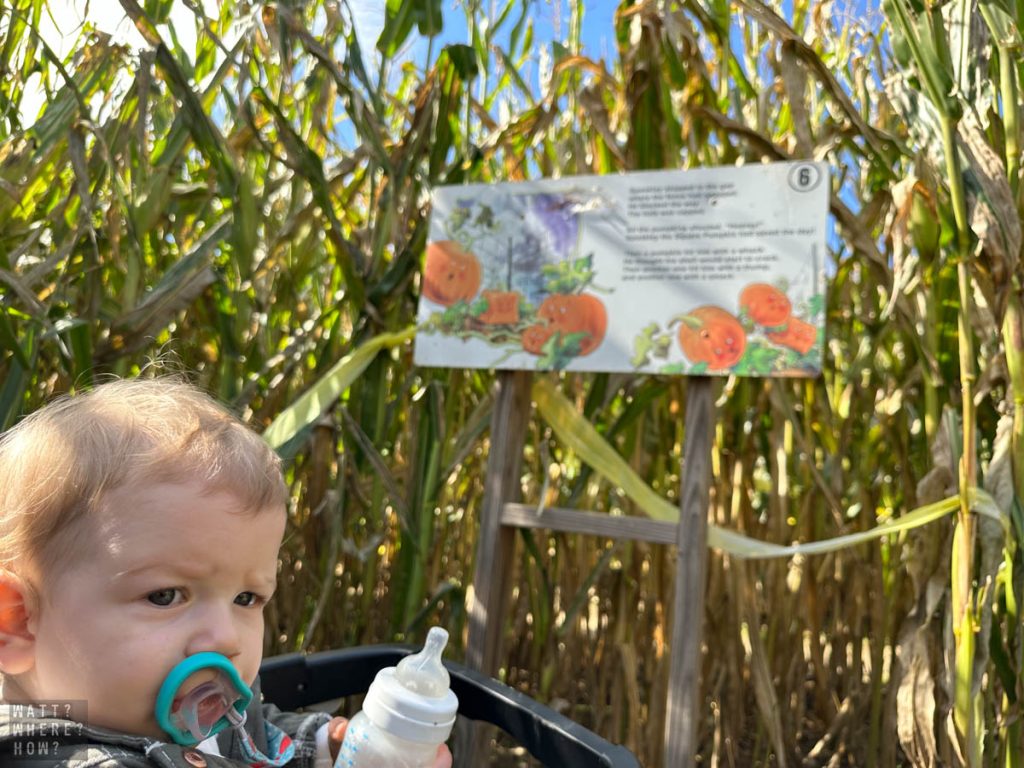 The small maze is well conceived, with simple pathways and beautifully illustrated signs that reveal the story of Spookley the Square Pumpkin, a kid's book by Joe Troiano. The larger maze is more complicated and great for getting stupidly lost in after a couple of hard ciders (adults) or far too much sugar (older kids).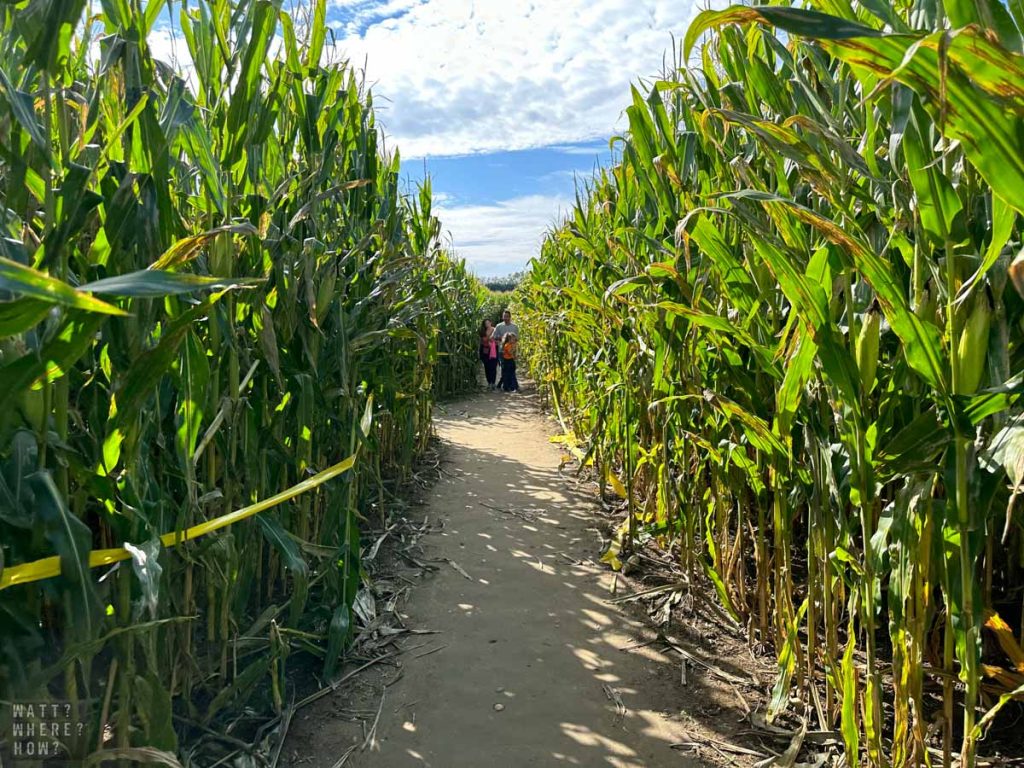 The Pumpkin Patches
A place named Hank's Pumpkintown better live up to its name, and luckily it does. There are pumpkins everywhere to choose from, including sweet, mini, and black varieties. They are laid out over two large patches and stacked in ornate displays near the barn. They also have a range of gourds and Halloween decorations for your home. Pumpkin picking at Hank's is priced at 0.79c a pound, and they have wheelbarrows on hand to get your prized pick back to the car.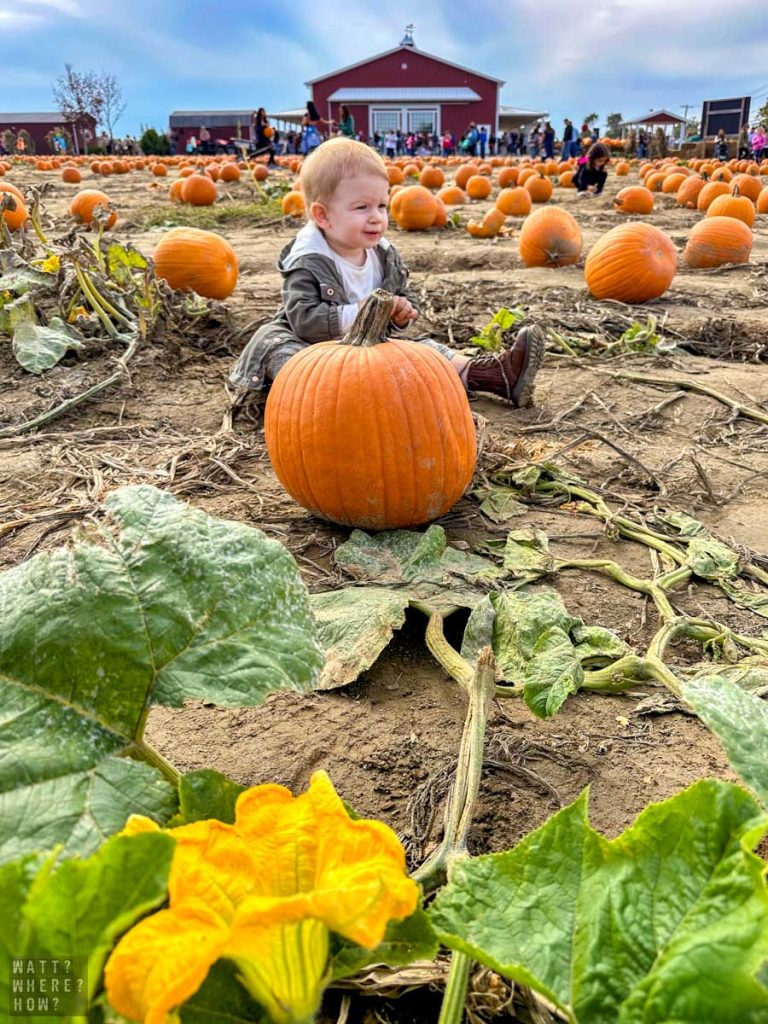 Apple Picking at Hank's Pumpkintown
If you're going solely for apple picking, you'll find better farms with just this focus upstate and in the Hudson Valley. We recommend Fishkill Farms or DuBois Farms, as they have much larger orchards. That being said, Hank's is a better allrounder for families if you want to squeeze in every favorite fall activity into the one-day trip. Picking costs $30 for a 1 peck bag (approximately 10 pounds) and allows four people to share picking duties, and you can pay an additional $5 per person.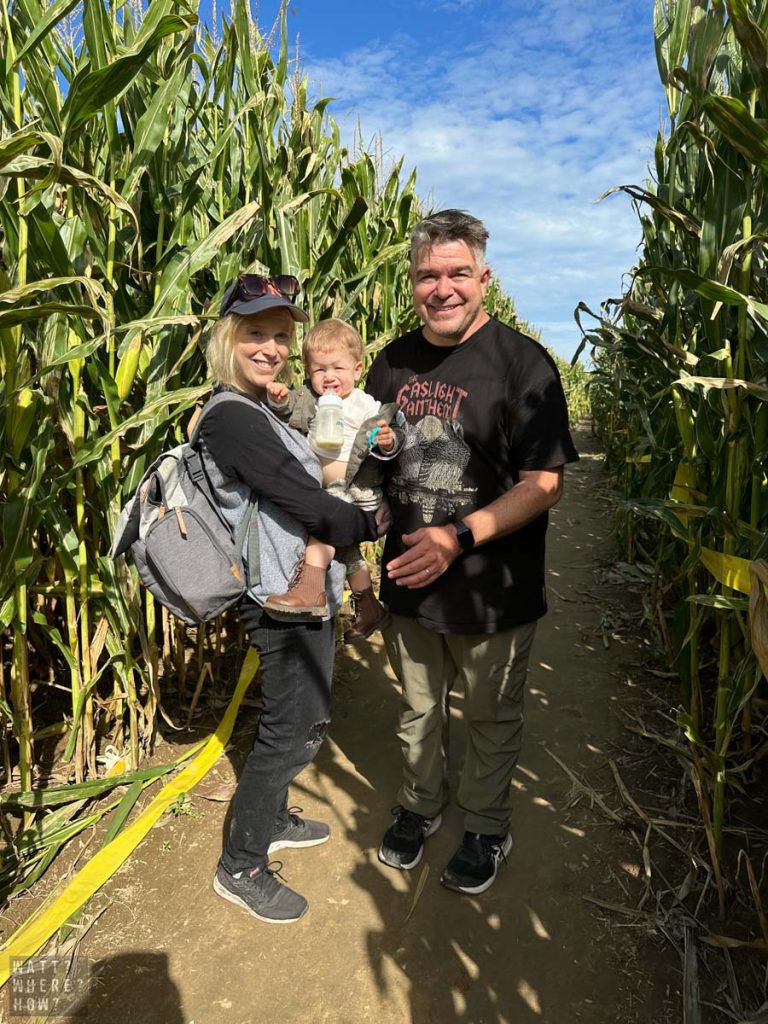 For the kids – Hank's Maze Park
Although expensive, there's plenty of value for money for families at Hank's farm. It's all farm-themed and educational (or at least we tell ourselves that). The main cost ($20) is incurred if you want to go into the maze park. It's the amusement park element. If you just want to pick fruit, that's cheaper.
70' Jump Pad
Jump off that sugar from the candy apples and donuts on a giant 70' jump pad, a trampoline of chaos that kids will love.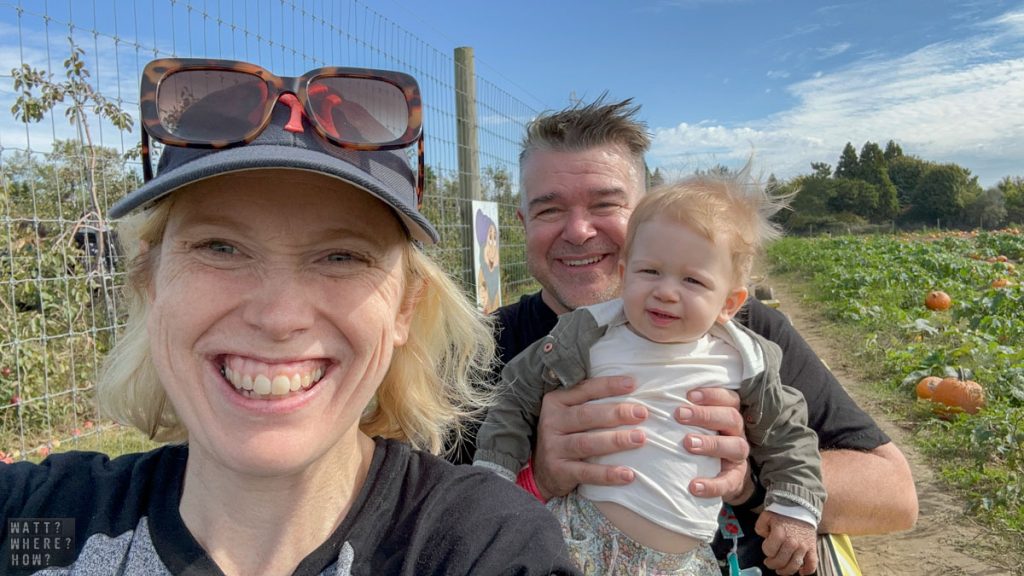 Hayrides and Corn Trains
All aboard for a scenic ride around the farm. Choose from a tractor ride or squeeze into one of the corn train carriages for a bumpy but fun trip through the orchards.
Duck Races
Not with real ducks! You use a traditional, old-world hand pump to pump water down channels to propel your rubber duckie to victory.
Pedal Carts
Another super fun way to burn off the energy is to pit your kids against others' on a race track.
Calf Milking
It may sound weird, but there are wooden cows with fake udders and teats to help kids learn how to milk a cow.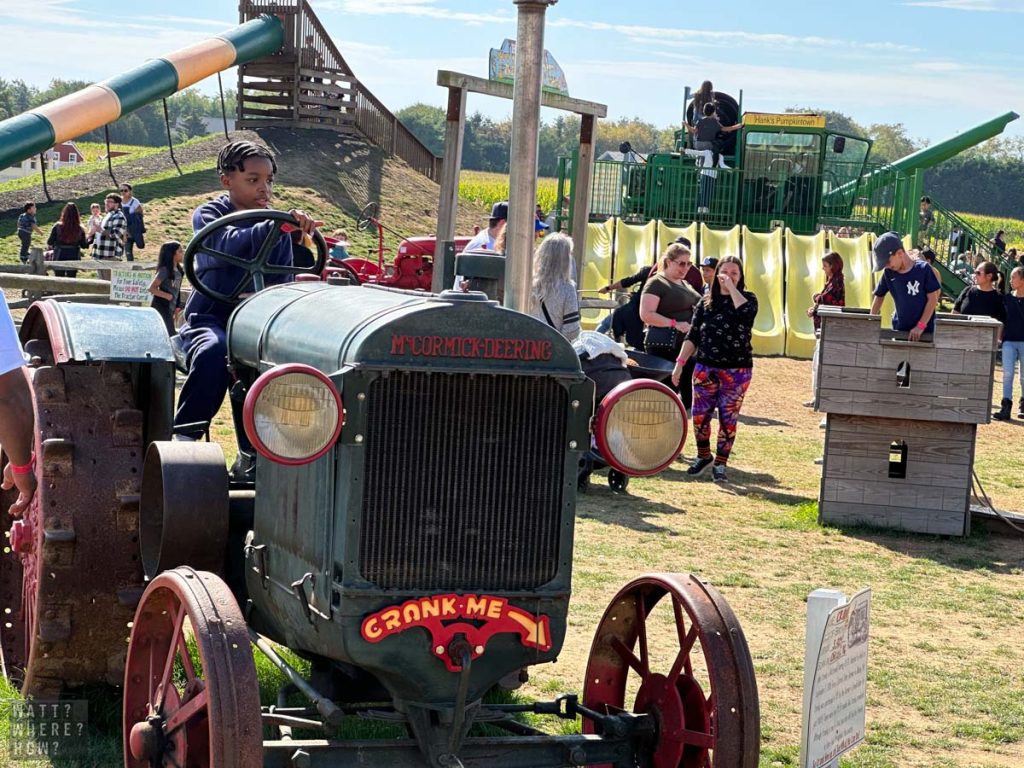 The Giant Mountain Slide
Towering at 50' high, the giant mountain slide adds a little adrenalin to your day on the farm.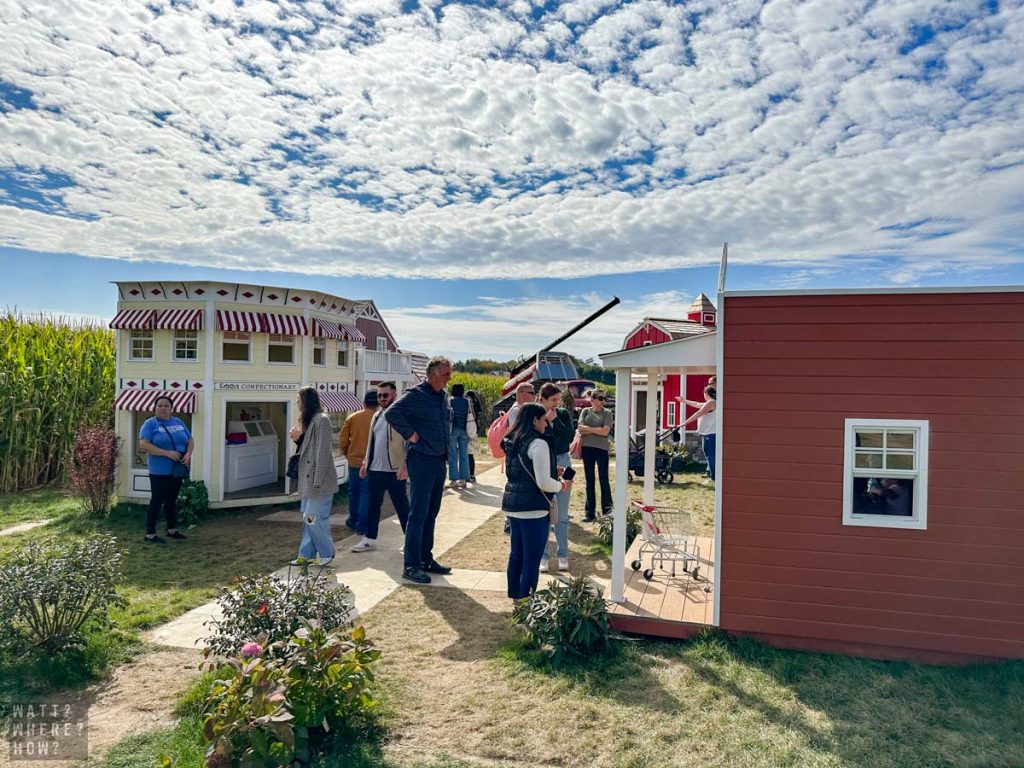 Hank's Little Pumpkintown
Toddlers and early schoolers will love playing around in the tiny town complete with wooden houses, shops, and town hall.
Combine slide and farm slides
Peppered around the Maze Park are farm-themed slides and rides for active littlies. One is made to look like a wooden John Deere harvester, while others are simple slides built on hay bales.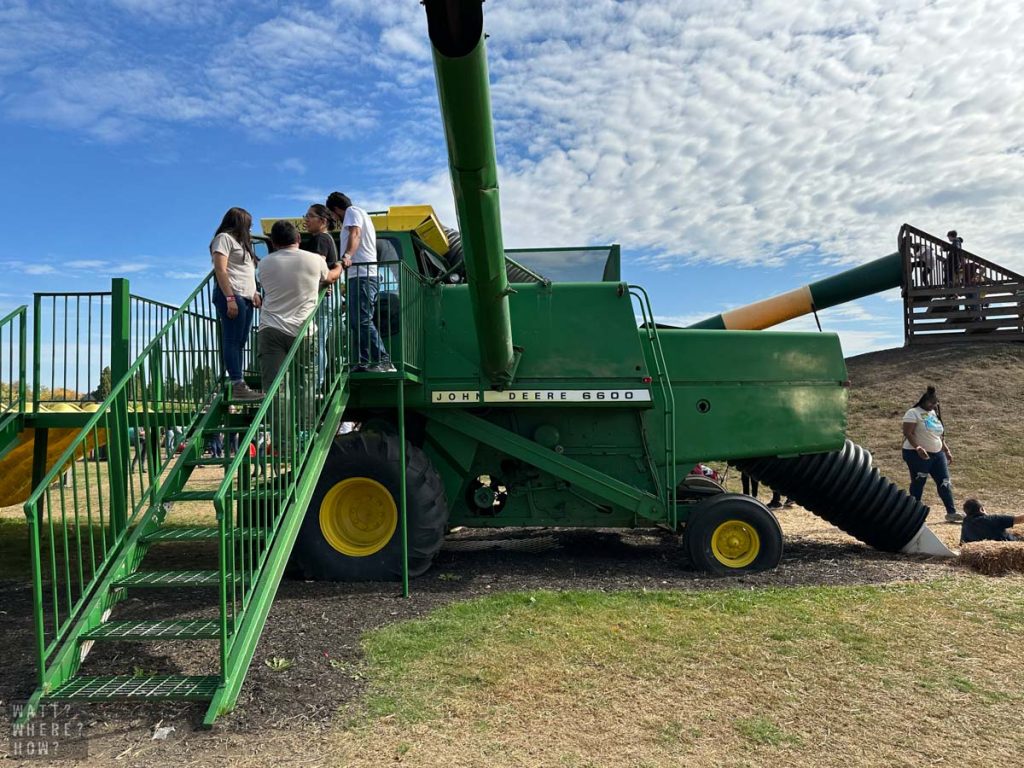 Hank's Candy Cannon
Periodically, you'll hear a loud hydraulic blast. It's a candy cannon that shoots piles of candy into the air to be caught by ecstatic kids.
Hank's Gem Mining at Hank's Pumpkintown
Dominating the Maze Park are a water tower and old mining sluices. Here you can fossick for gemstones and fossils, learning traditional mining techniques. Hank's Gemstone Mine costs $7 for a bag of rough (a mix of sand, grit, and some little surprises). There are four bags to choose from containing either gemstones, fossils, or seashells. Gem mining is an extra cost not included in the entry to the Maze Park.
Hank's Maze Park Price
Weekend & Holiday Admission $20 Per Person
HOURS: 9:30 am to 5:30 pm
Weekday Admission $15 Per Person
HOURS: 9:30 am to 5:30 pm
​(Wagon Rides, Corn Train & Jump Pad Not Available on Weekdays)
​Children under 12 must be accompanied by a paying adult (No Exceptions)
---
For the adults
Hard cider stand
Hank Jnr and his wife, Kristin, started Hank's Hard Cider in 2017 and now have a range of delicious flavors on offer for the non-designated driver. This season, they will have Classic Semi-Sweet Cider, Yellow Farm Raspberry Cider, Hudson Valley Cherry, and the new Yellow Farm Lavender Honey. The classic has just the right hit of sweetness and booziness, and it makes for a refreshing drop after feasting on a freshly roasted cob of corn.
Roasted Corn Shed
Alongside pumpkin spice and apple cider donuts, hot, freshly roasted corn has to be up there as the top seasonal snack. At Hank's, there's a super popular roasted corn shed, where you'll be greeted by the smoky aroma of corn husks and that sweet golden corn drizzled in butter. We're drooling just thinking about it.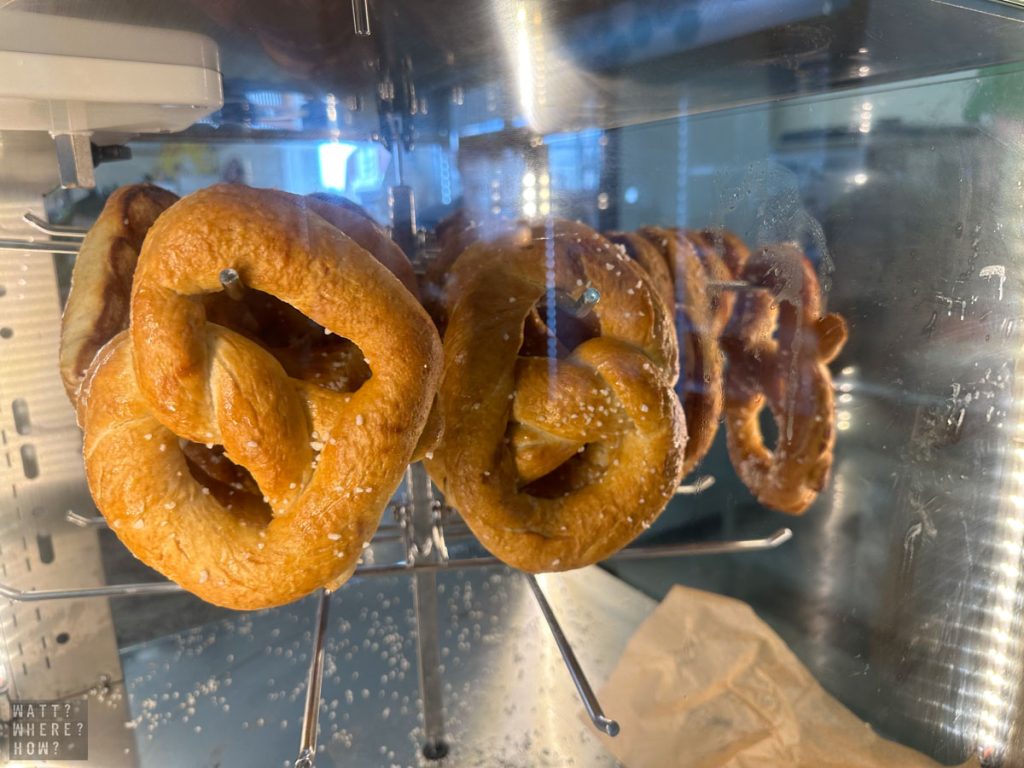 Food at Hank's Pumpkintown
If you're coming to Hank's Pumpkintown, don't expect farm-to-table food offerings. It's more fairground food than gourmet fare. Outside food is not allowed, so you'll have to choose wisely to avoid diet remorse. The general offerings include ​Apple Cider Donuts, Apple Pie Ala Mode, Soft Serve Ice Cream, ​Candy & Caramel Apples, Kettle Corn, Corn Dogs, Hot Pretzels, and Chicken Tenders.
Shopping at Hank's Pumpkintown
In the main barn shed, you'll find a blend of cooked foods, seasonal preserves, pies, and farm paraphernalia. In the general store, there are farm toys, Halloween novelties, tools, and even books.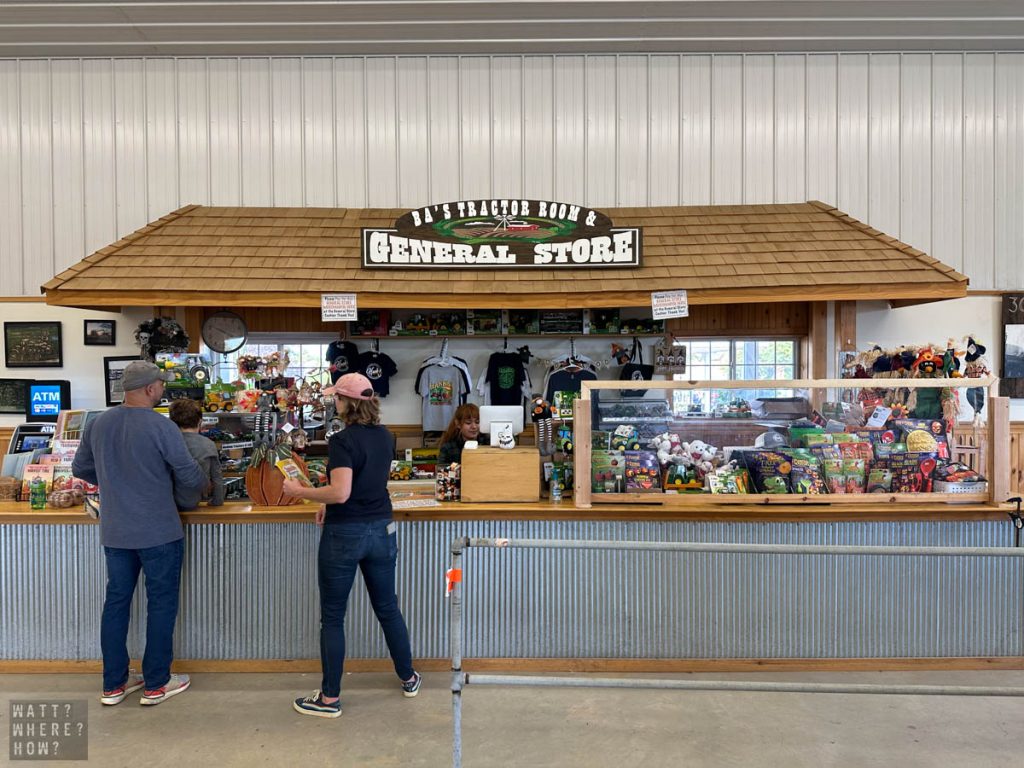 Looking for more vacation and road trip ideas across the northeast of the United States? We have great ideas across New York State, Vermont, Massachusetts, Rhode Island, New Hampshire, and Maine.
What?
Hank's Pumpkintown, NY is a seasonal farm experience that brings together apple picking, a pumpkin patch, a corn maze, and family-friendly fall activities.
Where?
Hank's Pumpkintown is at 240 Montauk Highway, between Southampton and Bridgehampton.
How?
Hank's Pumpkintown is a destination farm. You have to think of it more as a theme park or amusement park, and with that comes a cost. Parking is free, but to go into the corn mazes and rides, it will set adults back $20 each, which includes all rides. Additionally, if you want to pan for gems, that's another $8. Apple and pumpkin picking is also a separate cost.
While this is more expensive than other farms we've been to, it really is a full day out for kids and worth the trek. If you're an adult or couple looking for a fun fruit-picking experience, we recommend Fishkill Farm or Dubois Farm, both in the Hudson Valley.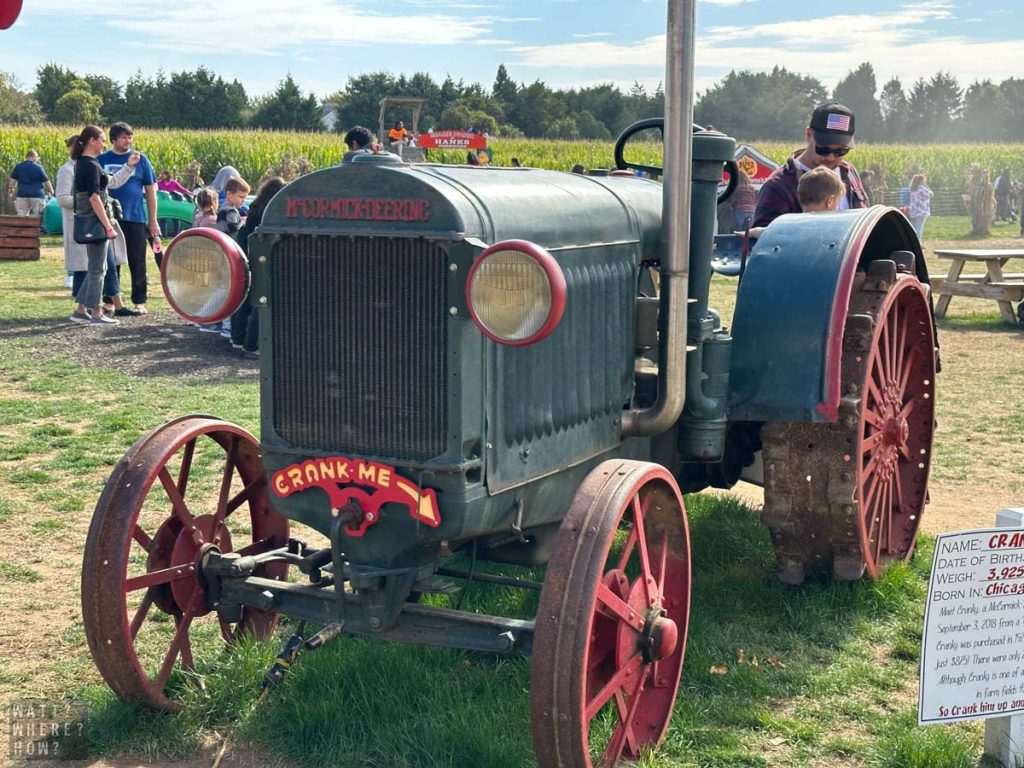 For your $20 entry to the Maze Park, you get access to all-day corn mazes, wagon rides, family corn train, Cranky the animated tractor, cow milking, a giant mountain slide, bee poppers, a pedal cart race track, new Hank's hoops & little Hank's little hoops, Hank's candy cannon, mechanical corn diggers, hay bale hoist, corn swing, duck races, Spookley the square pumpkin maze, little Hank's little pumpkintown, jump pad, tractor pull, combine slide, tractor seesaws, horsetail braiding, barn twister, potatoes in a row life-size connect 4's, wooden play structures, and more.
HANK'S PUMPKINTOWN Opens Saturday, September 9, 2023.

​DAILY HOURS: 9:30 am to 5:30 pmPUMPKIN PICKING & MAZE PARK: 7 DAYS A WEEK
APPLE PICKING: SATURDAYS, SUNDAYS & SCHOOL HOLIDAYS

HANK'S FARMSTAND is OPEN for the Season
DAILY HOURS: 9:30 am – 6 pm
***NO PETS ALLOWED***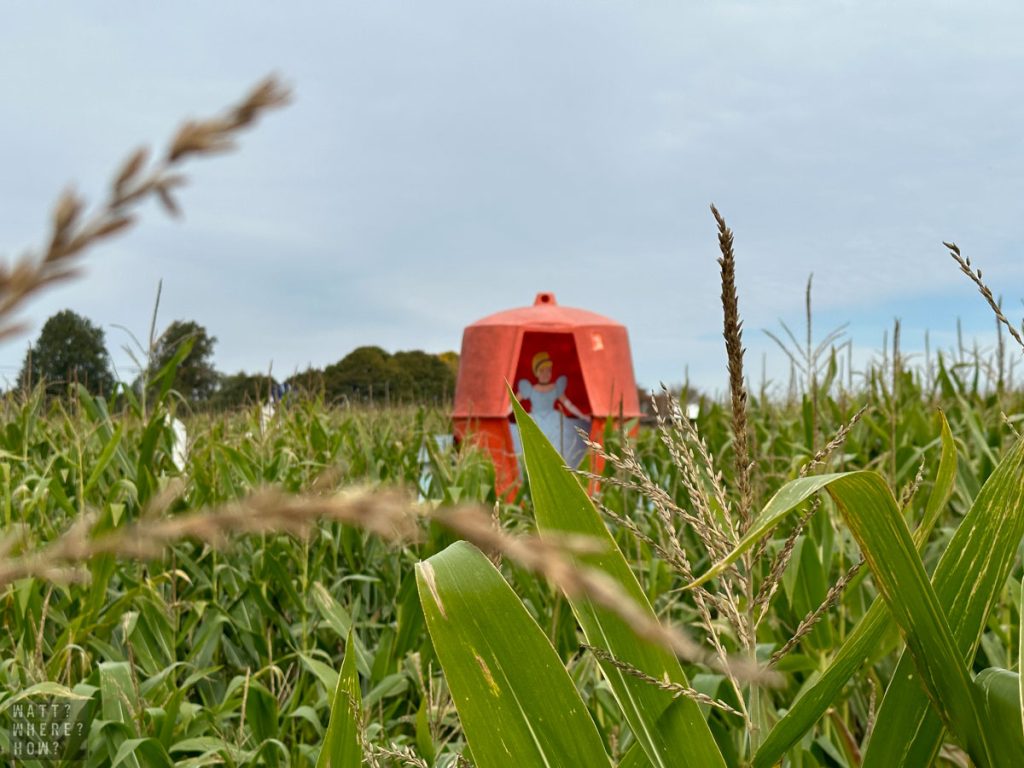 Follow & Connect with us