North Fork, Long Island, is New York's little slice of Provence or Napa Valley, situated on the Long Island Sound within a few hours from Manhattan.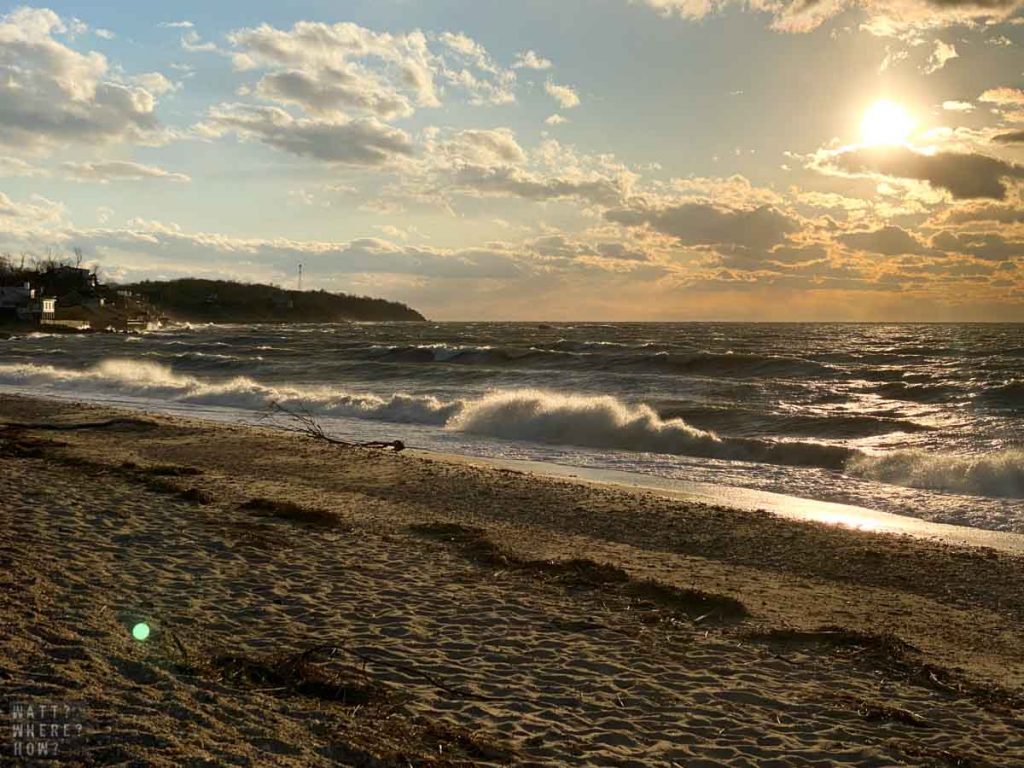 North Fork Long Island is 30 miles of Long Island land that is closer in character to France than New York, with its wineries, apple orchards, lavender fields, chateau-like mansions, trawler-fresh seafood, and couture shopping. So, it's surprising as outsiders that it's not as well-known as the Hamptons, the playground for the rich and famous on the south fork. And that's what makes it infinitely more appealing. It's unpretentious, welcoming, and chilled – and North Fork is ready to welcome you back with open arms.
Seeking a spring escape to North Fork provided a preview into what makes it great in summer. Here are some of the outstanding things to see and do in the North Fork of New York's Long Island.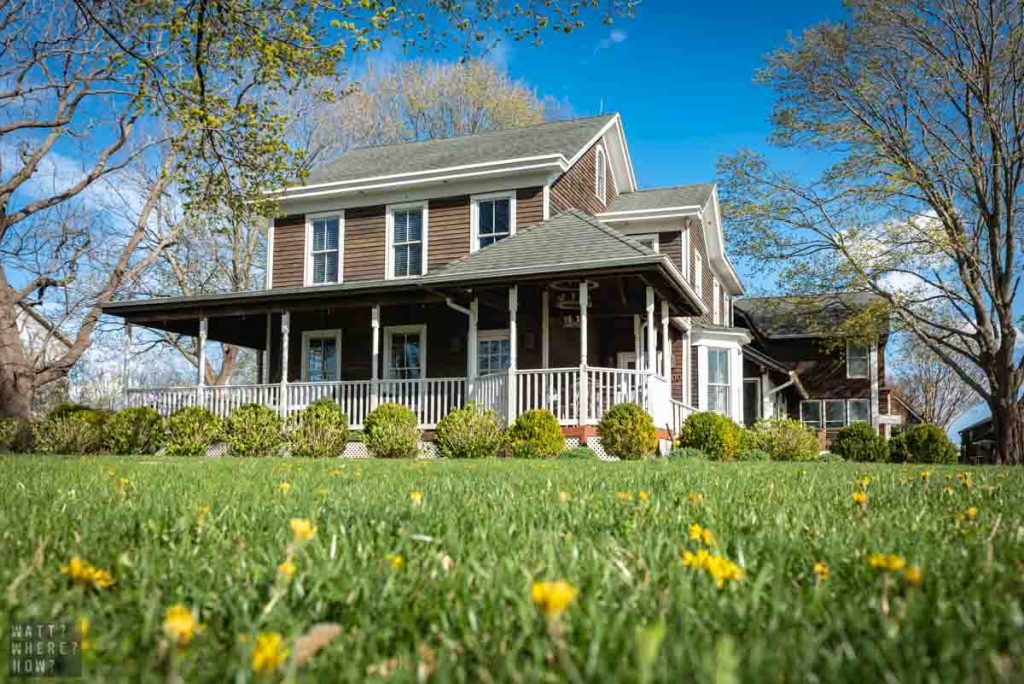 1. Stay in a farmhouse on North Fork Long Island
Imagine finding a renovated farmhouse at a vineyard with hosts who bring you platters of charcuterie and flights of fine wines to sample. And then feed you gourmet, homemade breakfast. Rose Hill Inn at the Rose Hill Estate (formerly the Shinn Estate vineyards) makes for an ideal couple's retreat to North Fork Long Island, set on 22 acres of prime wine-growing soil. Read our full review here.
2. Enjoy a leisurely drive through the farms of North Fork
The fertile North Fork soil is perfect for grapes, but also apples, corn, blueberries, strawberries, and even lavender. Along the main road, you'll find roadside produce stands with honor boxes to leave your money and pick up organic, free-range fruit, vegetables, and eggs. As it's spring, the trees are blossoming in incredible whites and pinks, adding vitality to the view.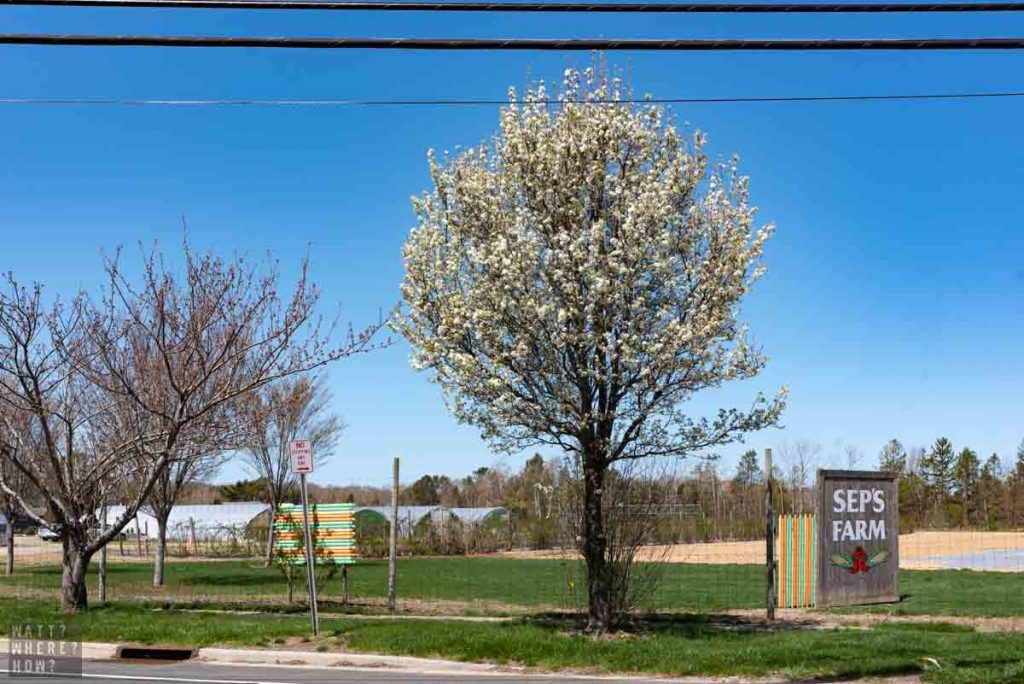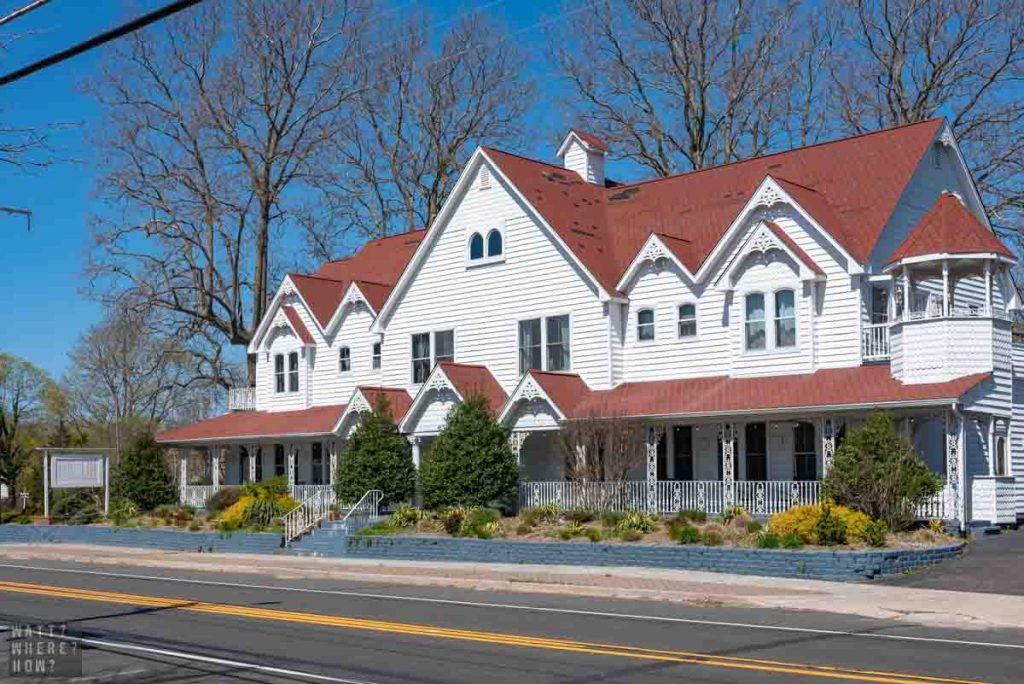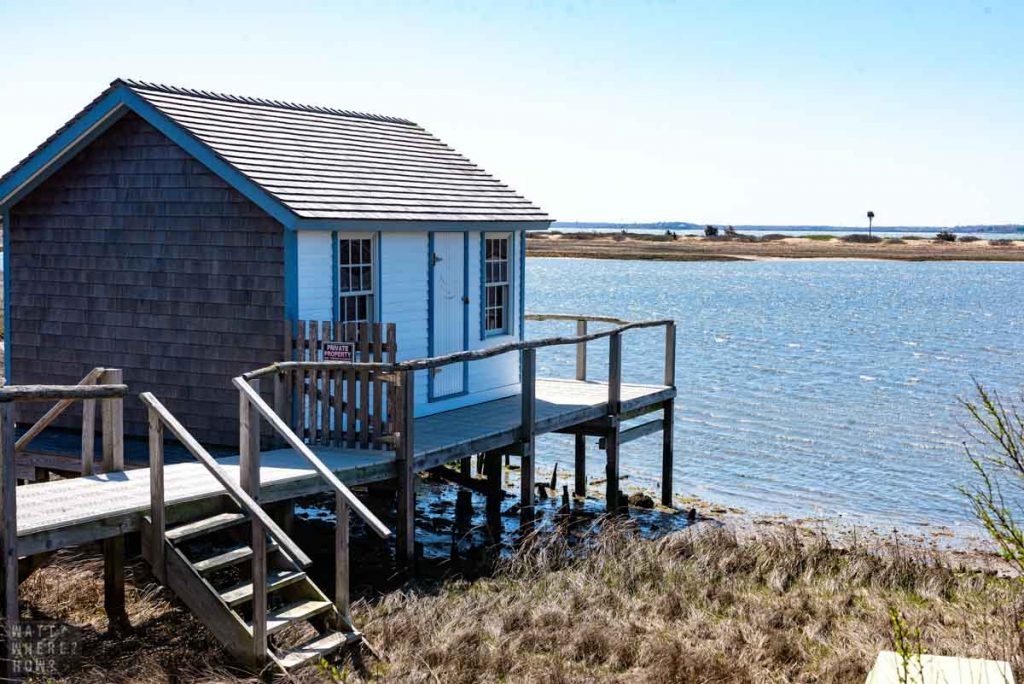 3. Stroll Love Lane, Mattituck
Built on the Long Island Railroad line from Manhattan, Mattituck is a quaint North Fork town characterized by its main street full of market-style shops, crafts, and relaxed warmth. As cute as the shops on it, the high street of Mattituck is called Love Lane and the Love Lane Kitchen and Lombardi's Love Lane Markets are definitely lovely, with their local-centric warmth the market's extensive delicatessen selection of preserved meats and Italian cheeses. Love Lane Sweets offers a full range of confections, crafts, toys, and souvenirs including NoFo (North Fork) caps.
The Mattituck reach of the North Fork is rich with farms and wineries. For travelers with young kids, the Harbes Family Farm likes worth the visit with its child-friendly activities and playground, while adults should check out Macari Vineyard.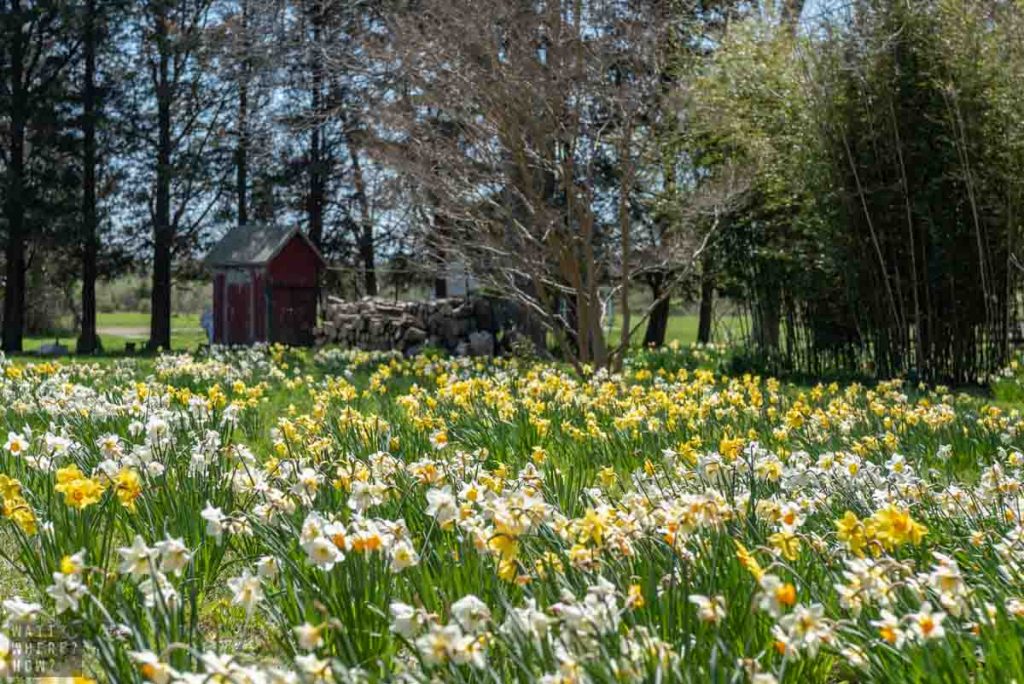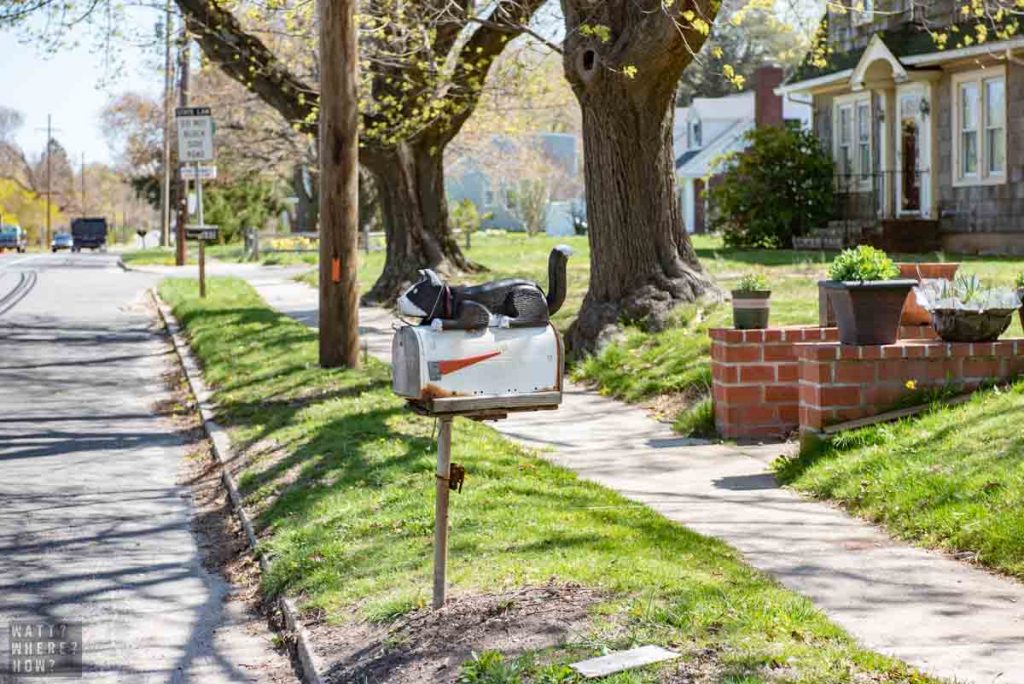 4. Go Secondhand Shopping at Greenport
Greenport, towards the eastern tip of North Fork Long Island, is a historic port town that was, and still is, the gateway to a series of small islands accessible by vehicular ferry. It has a sleepy feel, but an incredible variety of dining options belying its size. It has also been named one of the prettiest towns in America.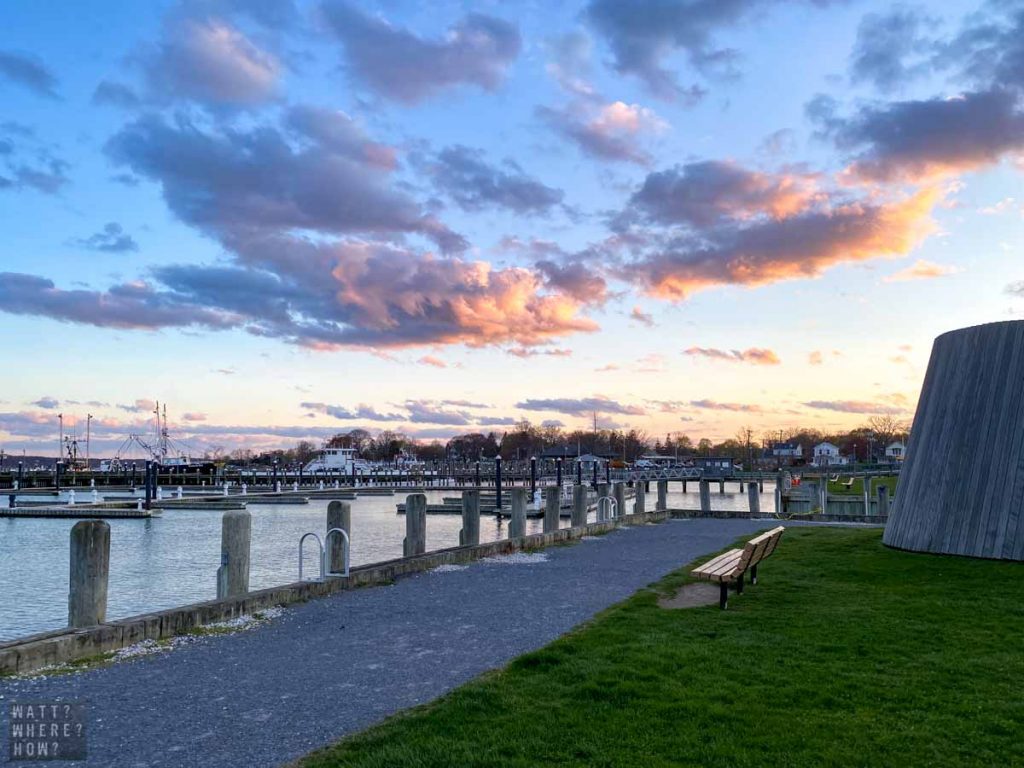 Established in the 1600s and with an economy built on fishing and whaling through the 1700s, most of the village homes were built in the 1800s. Overlooking the estuary of the Peconic River is Mitchell Park, a popular place to picnic in the summer sun, with its 100+-year-old carousel. From the jetties here, car ferries to Shelter Island run regularly through the year, the North Ferry Company traversing the harbor to Shelter Island Heights pier.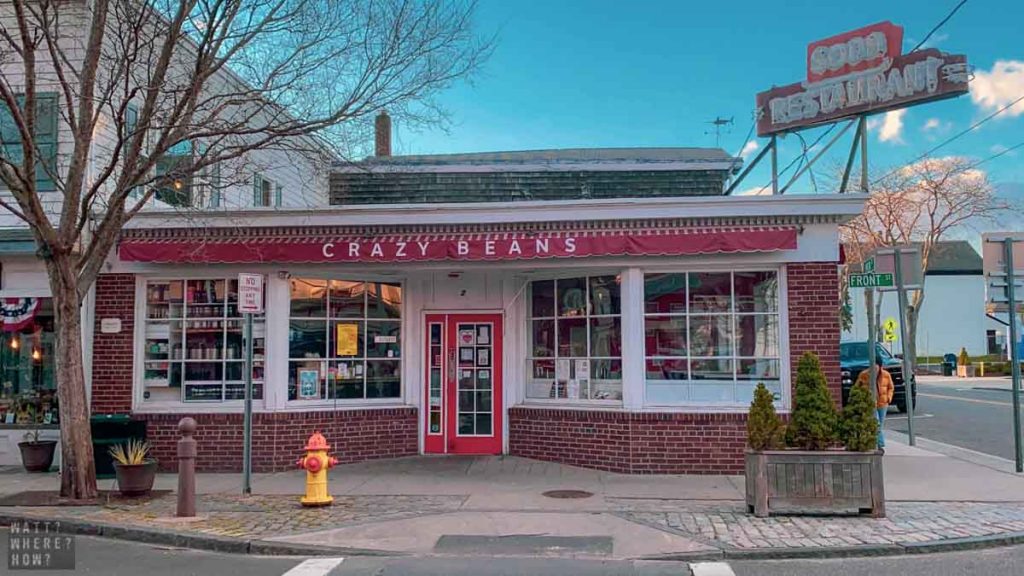 The picturesque main street is the hub of dining and a thriving secondhand shopping scene. Sticking to a local-flavor approach, we try the main bar, Andy's, an unpretentious dive, though on review of the menu passing both The Frisky Oyster and Green Hill Kitchen and Cue had immediate buyer's remorse as both were more enticing than sloppy pub grub.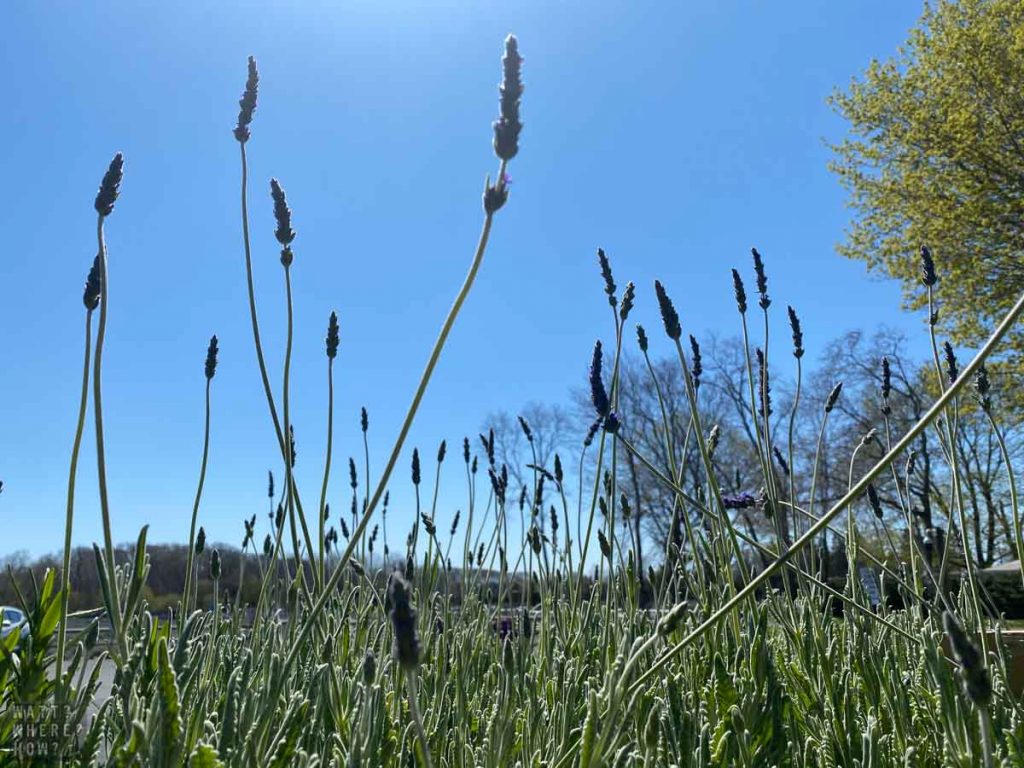 5. Take in the aromas of Lavender by the Bay
It's a little early in the season for the lavender fields of Lavender by the Bay to be in full bloom, but come summer, these fragrant fields are a must-see in North Fork Long Island. The 17-acres of lavender can be found at East Marion and although we're early, some of the plants are budding. The accompanying store is always well-packed with dried bouquets, essential oils, and pillows of lavender seeds to calm the stresses of the day away.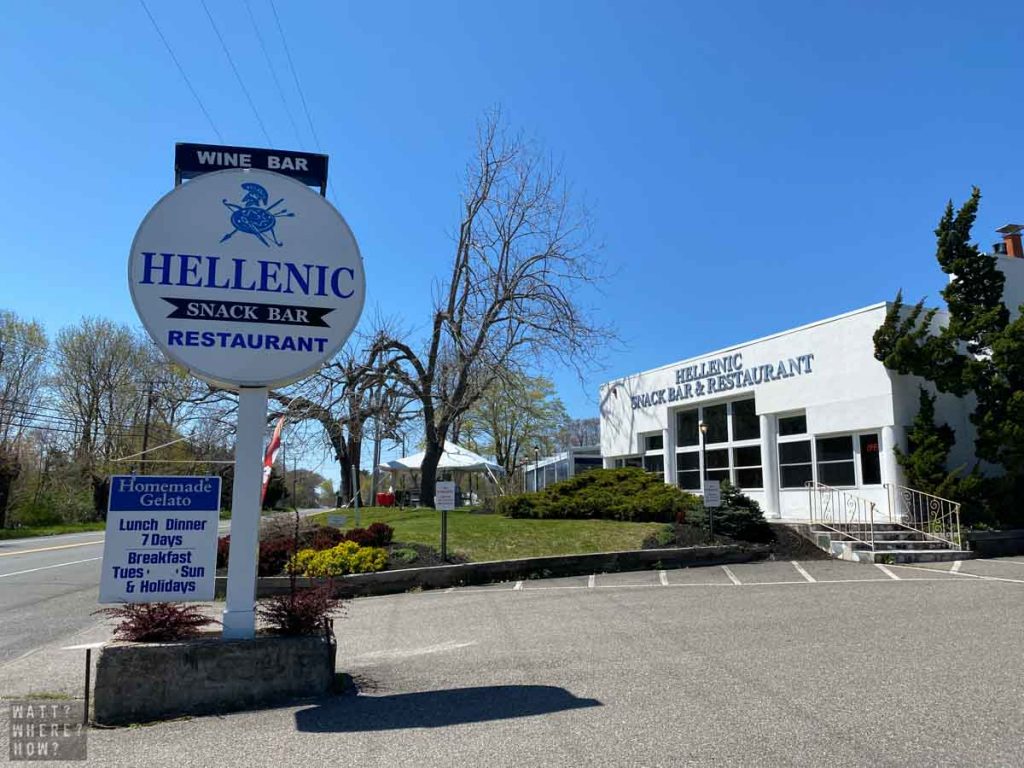 6. Dine at the Hellenic Snack Bar and Restaurant at East Marion
Greek food is one of our favorite cuisines. It's the zesty freshness of the salads, the tartness of the feta, the richness of the lamb, and the comfort of thick breads. Throw in baby octopus and a Mythos beer and you're onto a winner. The Hellenic Snack Bar and Restaurant has been a North Fork Long Island fixture since 1976 and is just what we need to power our North Fork explorations.
5145 Main Rd, East Marion, NY 11939 https://thehellenic.com/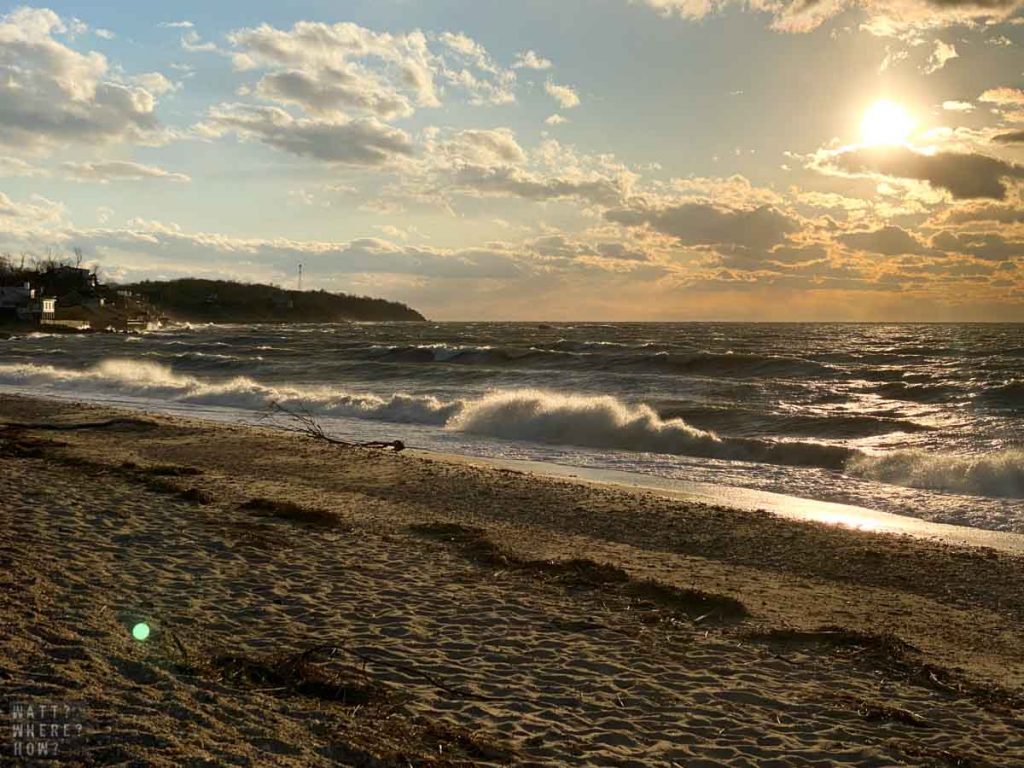 7. Bask in the sun on Truman's Beach
Originally called Hard Beach by Long Island's first settlers, the sand and shingle of Truman Beach overlooks the blustery Long Island sound towards Connecticut. In the war of 18122, Commodore Decatur lay at anchor of the beach with three ships. Today, it's almost encroached by homes and a new generation of vacation rentals.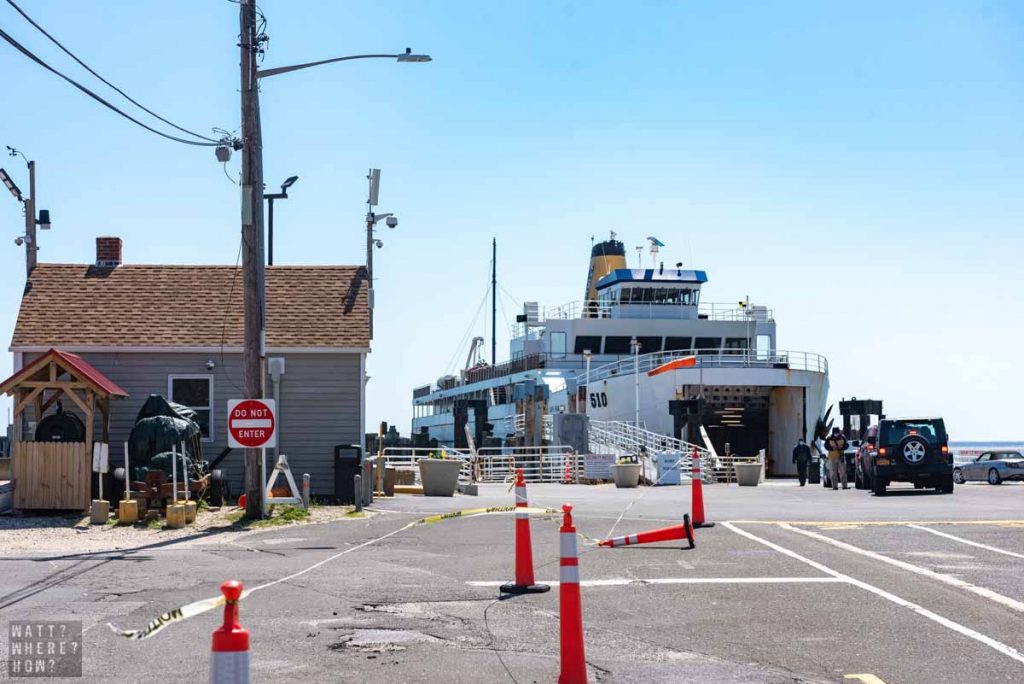 8. Take the Orient Point Ferry to Connecticut
The fastest way for North Fork locals to get to Connecticut is to take the Orient Point Ferry. It departs regularly, traversing the Long Island Sound to New London. The terminal is situated on the tip of Orient Point, a blustery location serviced by a café, ticket office and public restrooms. Of interesting note is an early milestone marker dating back to the days of Benjamin Franklin.
Pricing: $49.50 car. Adult one way $14.50 same-day return $25; children (2-11) $6 one way, same-day return $10. To book the Long Island Ferry, click here.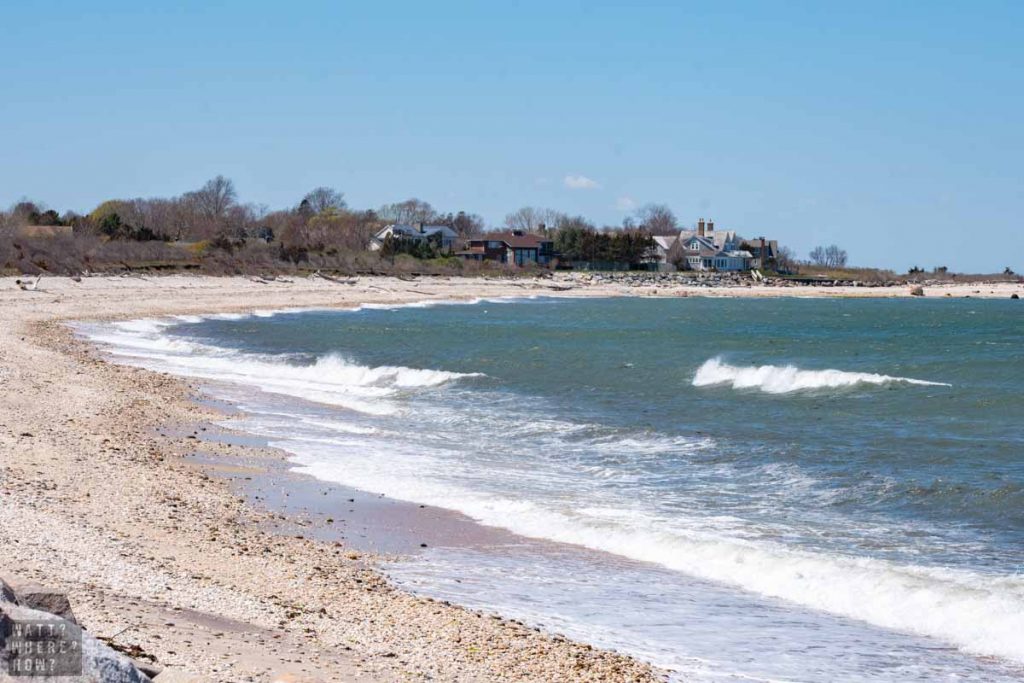 9. Look out to the Orient Point Lighthouse
From Orient Point Ferry Terminal, there's a small goat track of a road leading through the scrub of Orient Point County Park to the pebbly beach of Orient Point. From here, you get a fantastic view of the Orient Point Lighthouse, which has been warning ships off the hidden rocks of Oyster Pond Reef since 1899. Known affectionately as "the coffee pot", the three-story, cast-iron and brick construction was manned until the 1950s, when it was automated and after being decommissioned, was saved by locals. On the path (sorry, no cars), I came face to face with a family of deer. We shared a moment.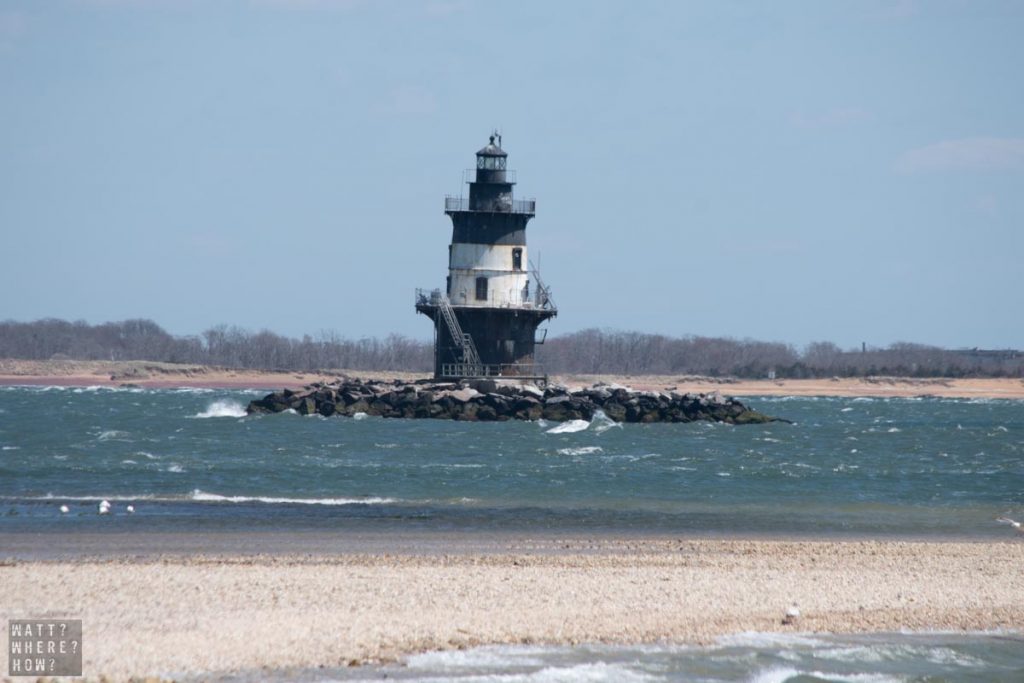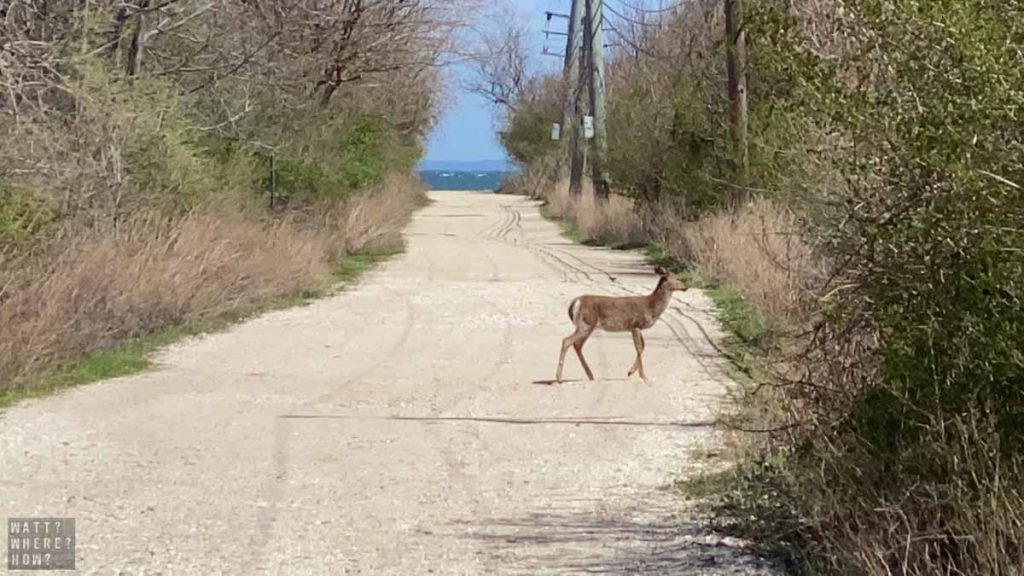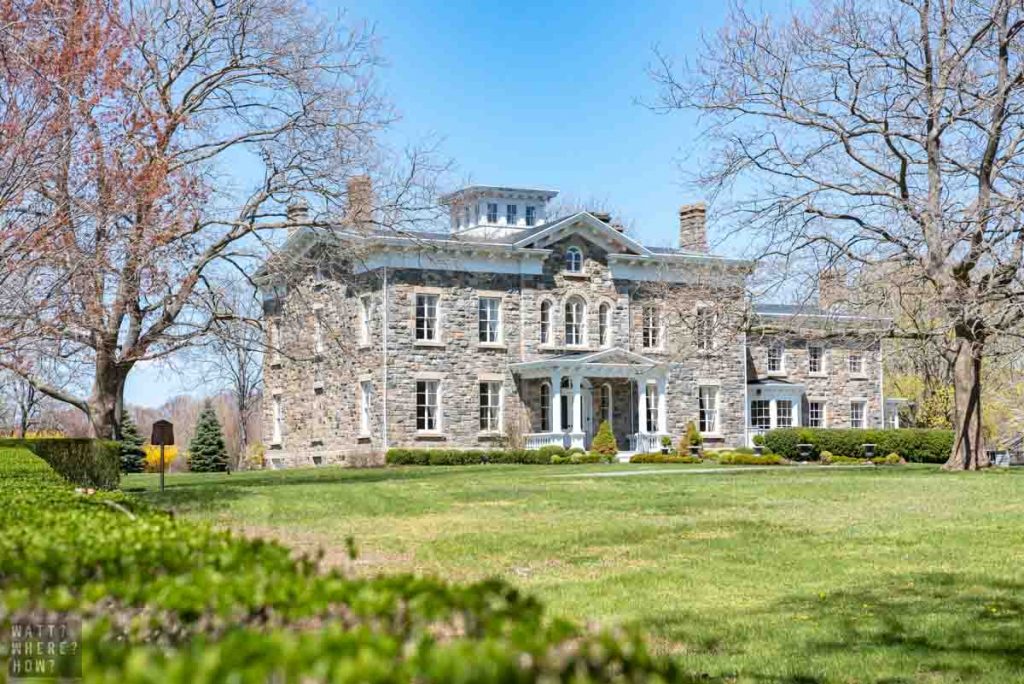 10. Go back in time at Brecknock Hall
Brecknock Hall is a stunning historic mansion built in 1857 and added to the National Registry of Historic Places in 2005. Built by David Gelston Floyd and named after his ancestral home in Brecknockshire, Wales, the stone hall was a byproduct of his success as a merchant, bank president, and whaling fleet owner. Floyd was also the grandson of William Floyd, co-signer of the Declaration of Independence. Today the renovated hall is a popular wedding venue, with its old-world charm and sprawling gardens.
11. Get a little retail therapy at Riverhead's Outlets.
The Tanger Outlets at Riverhead are a sprawling complex of factory outlets for fashion and lifestyle brands as diverse as Vans and Adidas to Saks and Tommy Bahamas.
How to get to North Fork Long Island from New York City
By Car: Take the Interstate 495 East (the Long Island Expressway) along the island. It's between 2.5 and 3 hours' drive along well-kept roads, though expect heavy traffic on summer weekends.
By Train: Ride the LIRR (Long Island Rail Road) from Penn Station in midtown Manhattan or the Atlantic Terminal in Brooklyn. It costs $30.50 each way, but there are also off-peak ticket options.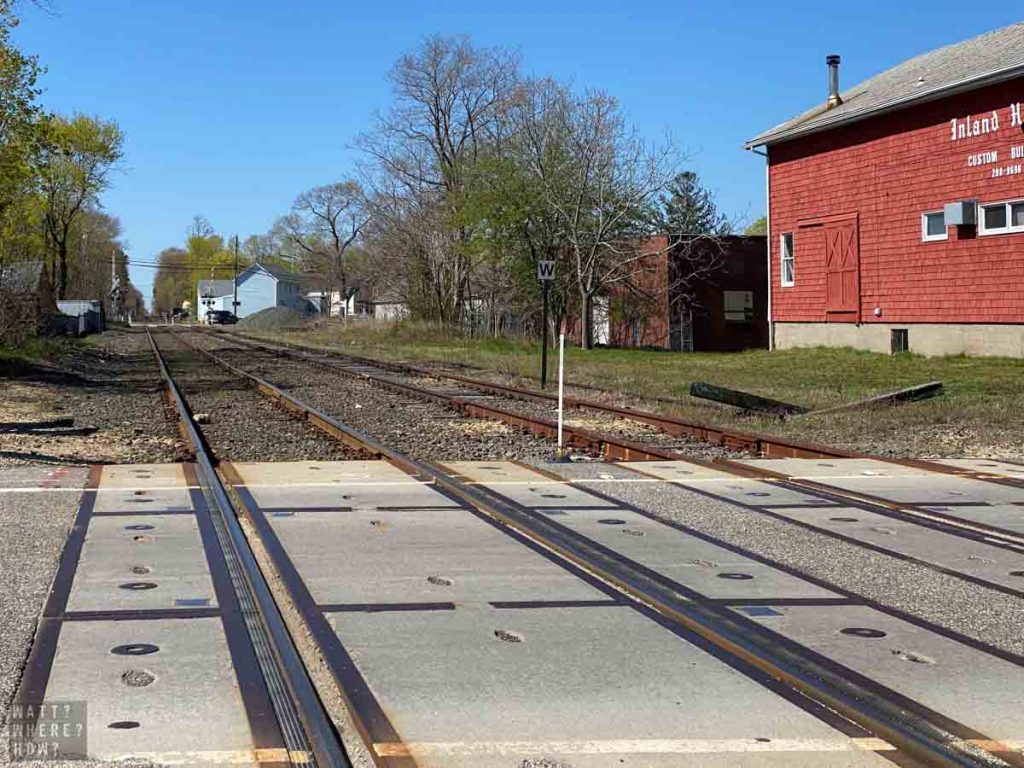 Follow & Connect with us