As New York starts to chill down towards winter, crowds flock to the Hudson Valley orchards to go apple picking at Fishkill Farms.
The Big Apple isn't called that for nothing. And far and away the biggest and best apples come straight off the tree. There are several major farms offering fruit picking experiences within an hour or two of the city. Fishkill Farms is a stand out.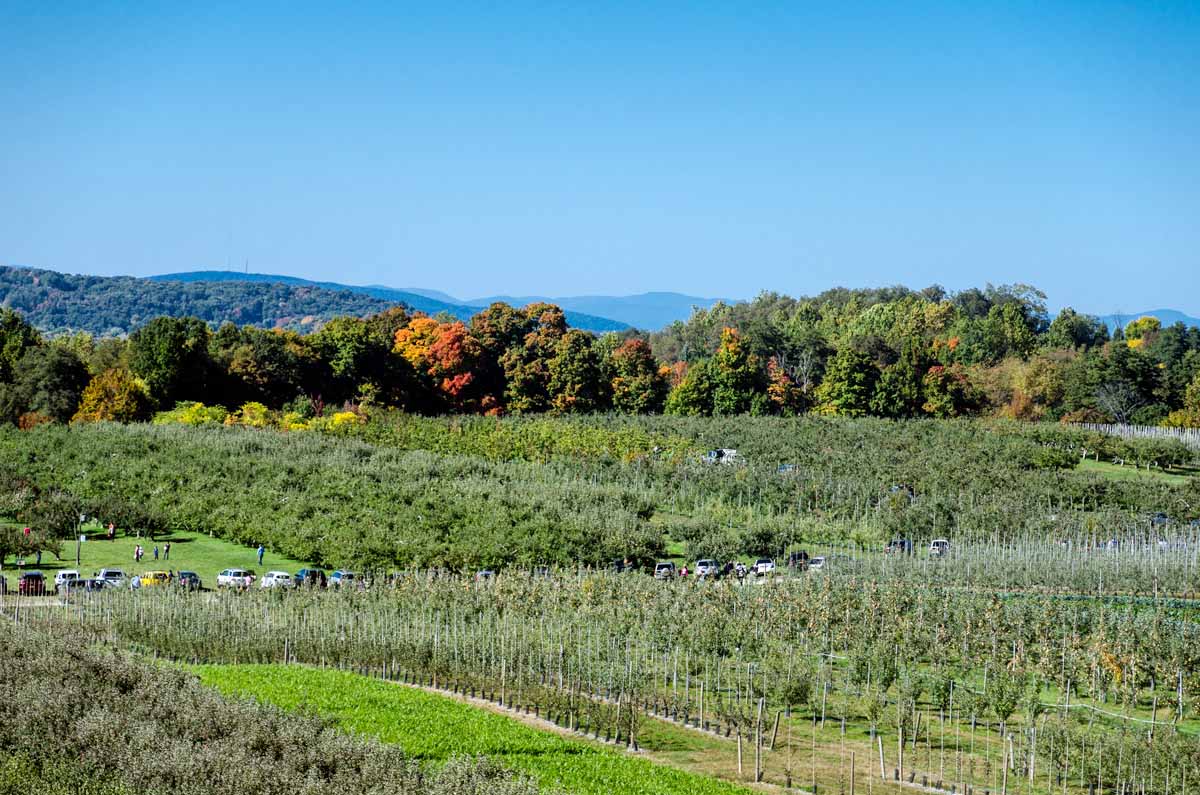 Located in the Hudson Valley, near Hopewell Junction, the fully operational farm is a major draw card for families from Labor Day onward. From July to September, the orchards are full of the crispest, sugary apples of all varieties. But it's the seasonal cool change that gets everyone scurrying for apples and pumpkins in preparation for home made hot apple or hot pumpkin pie. The farmstead is tourist friendly, with barns full of produce, souvenir shops and vendors selling delicious barbecue treats and apple cider. A local covers band entertain the crowds, which are queuing for the food, with an least 300 people waiting.
Grabbing an old sack from a small shed/check out area, we head down towards the orchards. They are arranged by breed, with everything from Fuji, Macintosh and Golden Delicious to the old faithful, Granny Smith. You can fill a sack for $17. They also have fields of pumpkins, herbs and cabbages.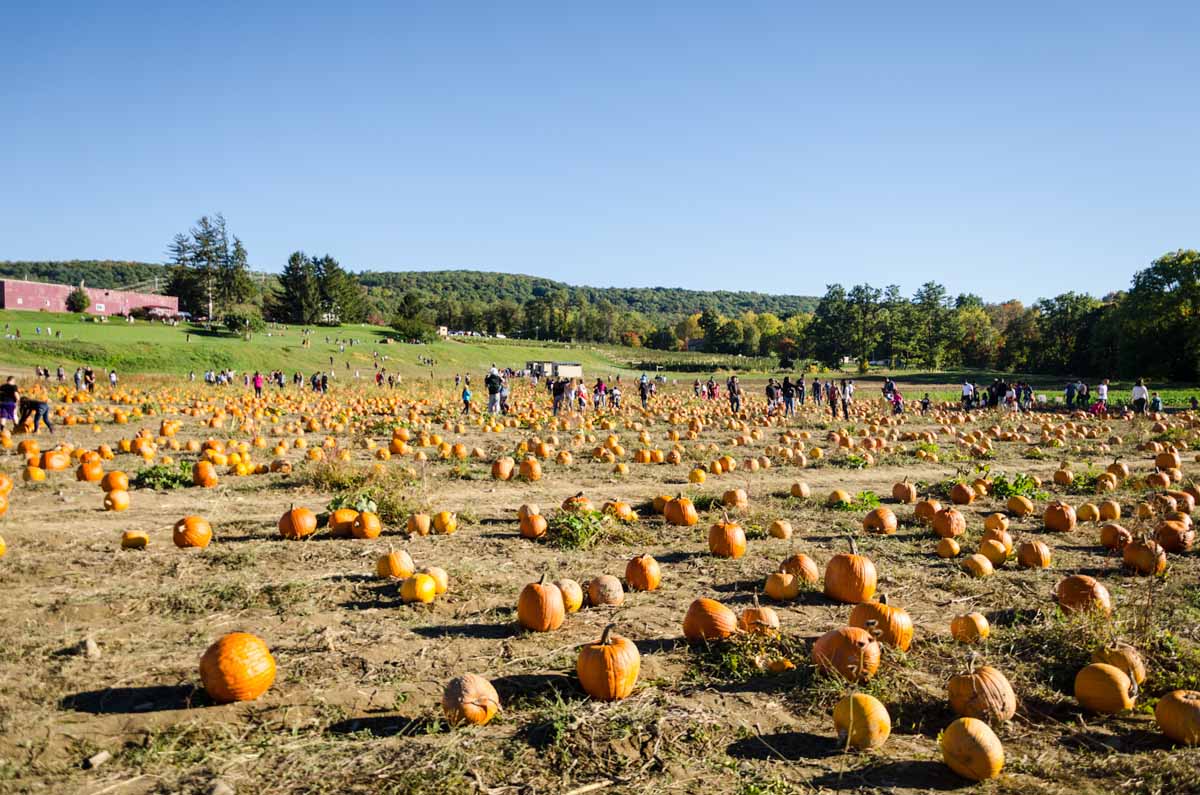 We head back up to the farmstead, lugging our bulging bag of apples. We also select some of the best cider we've ever tried and even some fresh maple syrup. Fishkill Farm is a popular draw and the roads there can be gridlocked at the peak of the season but it's worth the wait, especially when that apple pie comes out of the oven.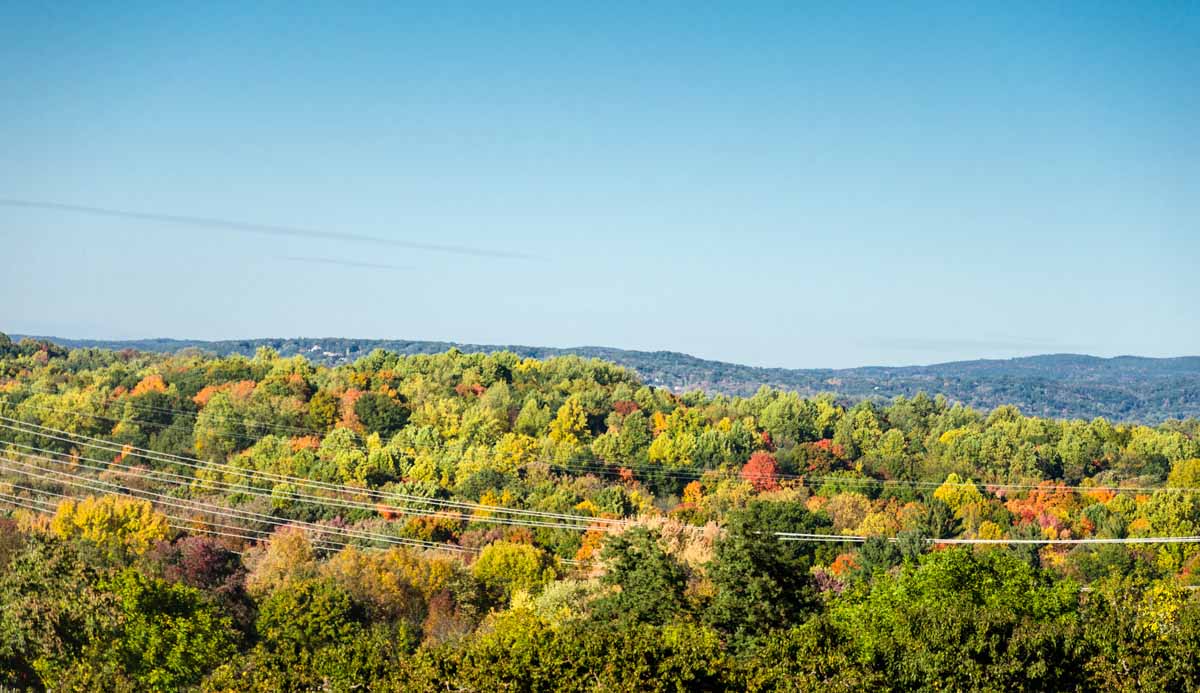 WHAT?
Apple picking at a local farm accessible from New York City.
WHERE?
9 Fishkill Farm Rd, Hopewell Junction, NY 12533
HOW?
Take the Metro North Hudson Line to Beacon, then catch a cab – it costs around $25-30 to get there. To find out more, visit the Fishkill Farms website.
Follow & Connect with us