We found a selection of the best things to do in Memphis when we spent a whirlwind weekender of barbecue, Beale, blues, and not a single Elvis impersonator in sight.
Instead, you'll find diving goats, ducks that walk red carpets, and the diner that made the deep-fried peanut butter and banana sandwiches that ensure Elvis wasn't just huge in the music industry, he was huge everywhere.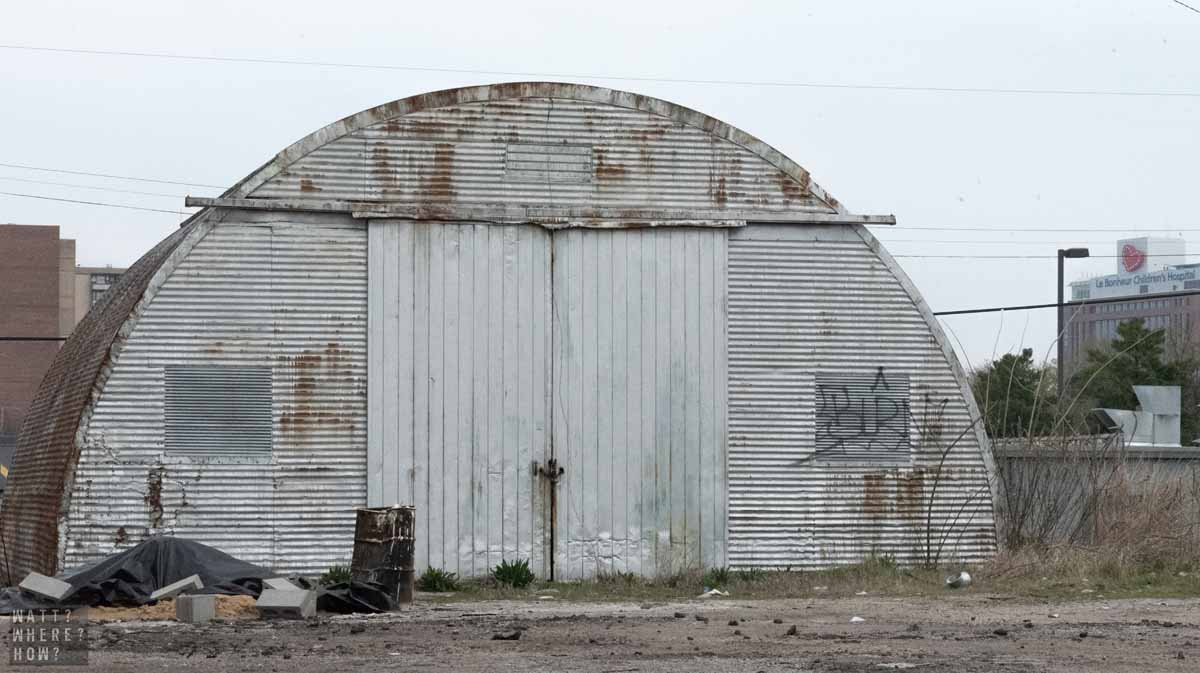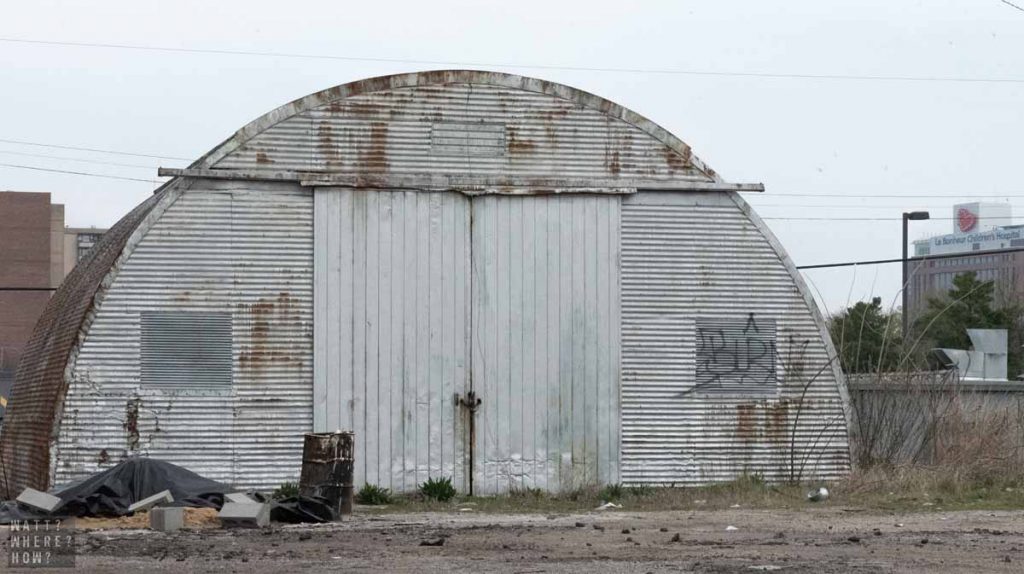 The spirit of the Mississippi delta is all-permeating through Memphis' abandoned or restored warehouses that used to be packed floor to ceiling with cotton bales, the network of rusted rails where free-spirited bums would ride the rattlers on Kerouac-like journeys of self-discovery. It's a place where while it's colorful, for most of its history everything was black and white.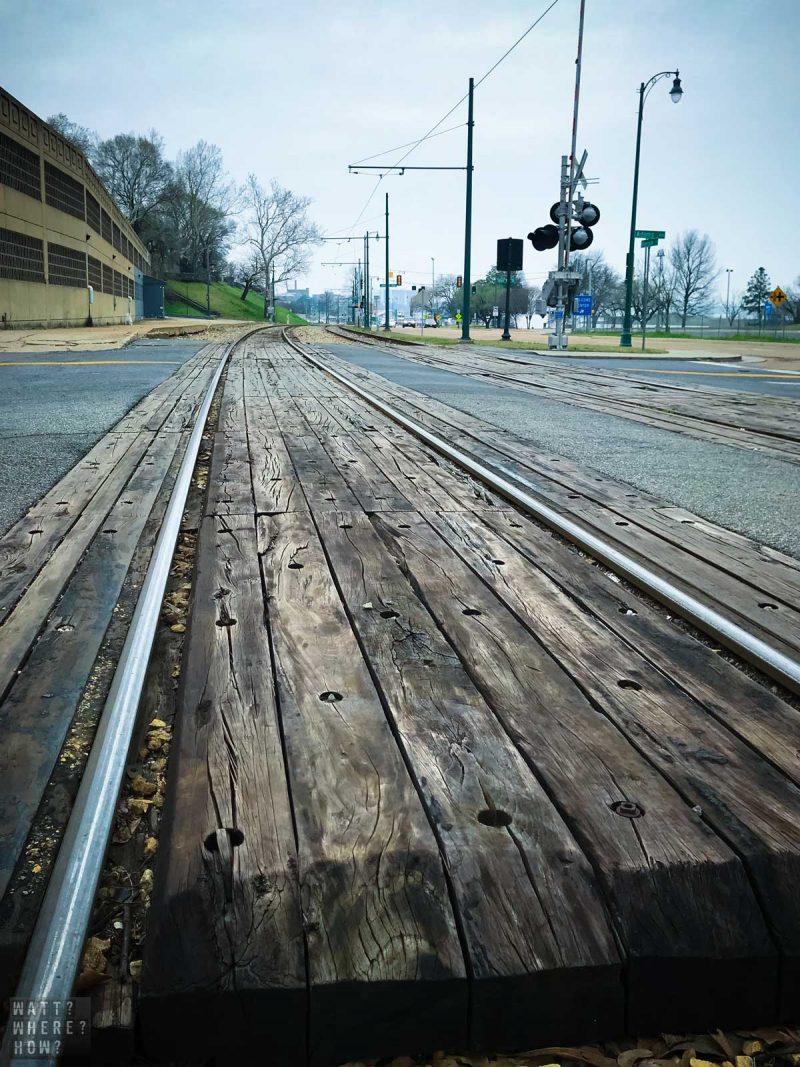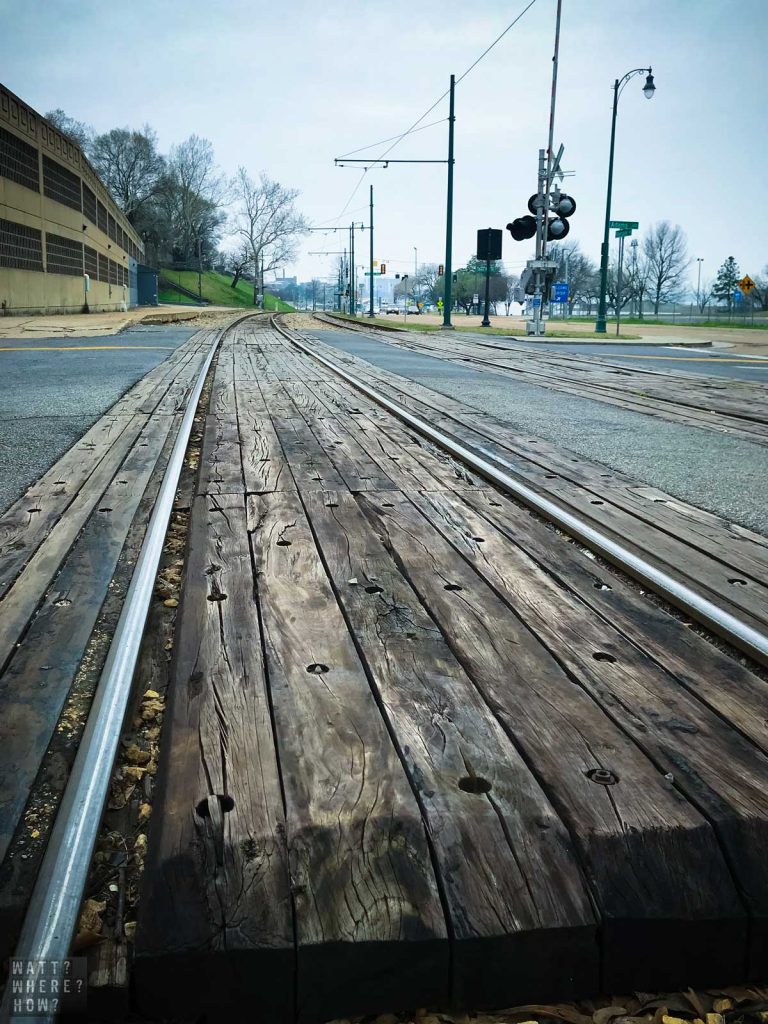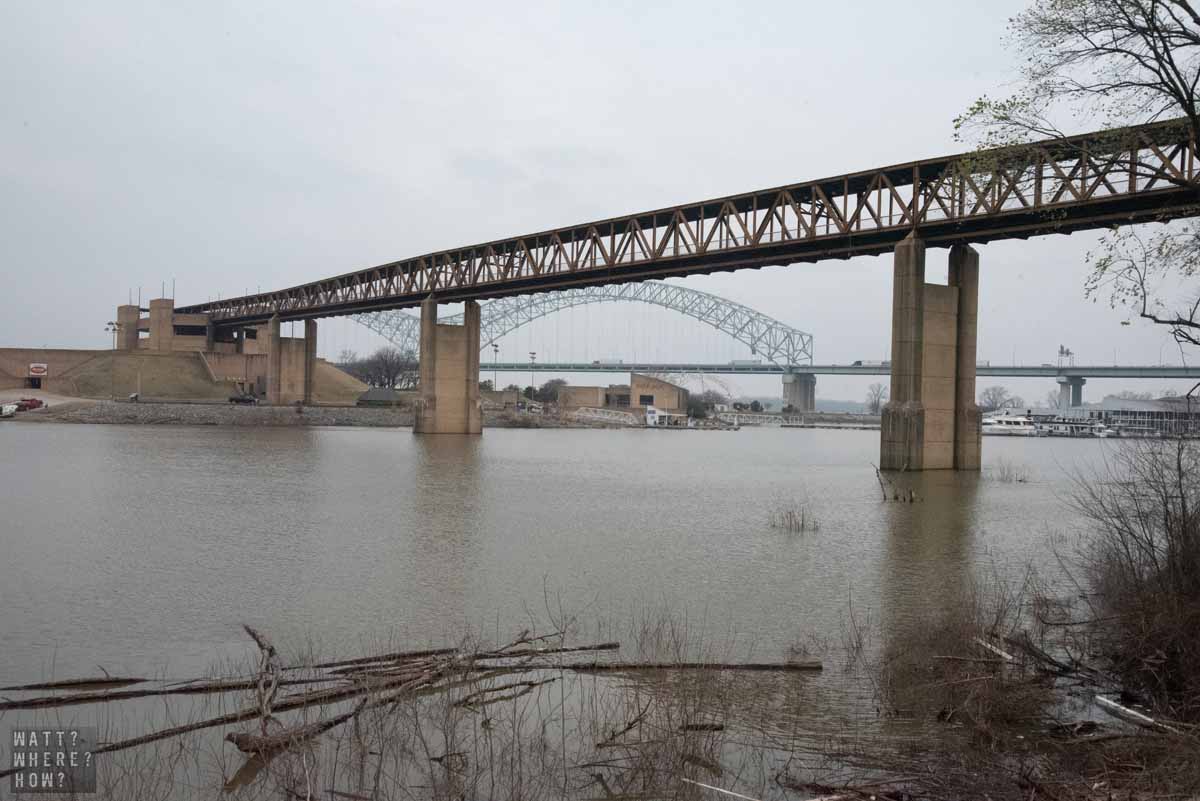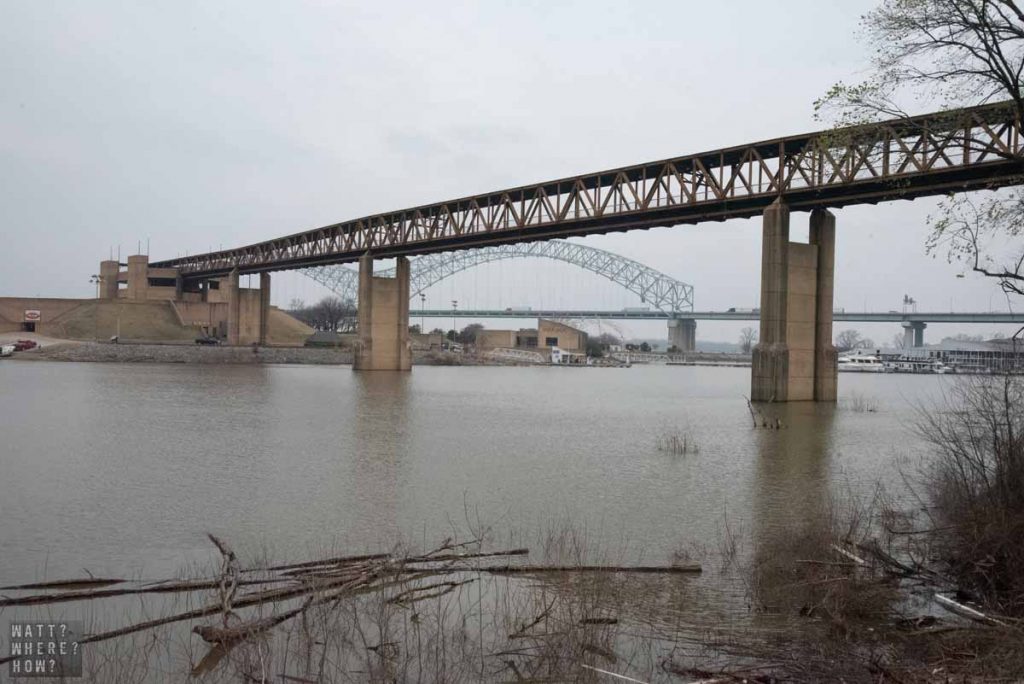 At this confluence of river and state lines, some of the worst aspects of racial prejudice flared brightly like the burning crosses left in the front yards of poor African Americans by a violent, abhorrent breed of Klu Klux Klansman. Lynching, rancid segregation policies where blacks couldn't drink from the same water fountain let alone ride in the same section of a bus. This was the heartland of southern slavery, beatings, massive wage inequalities, and with it a downtrodden people who in desperation and anger either chose to rise up in positive activism or turned to drugs, alcohol, violence, and crime.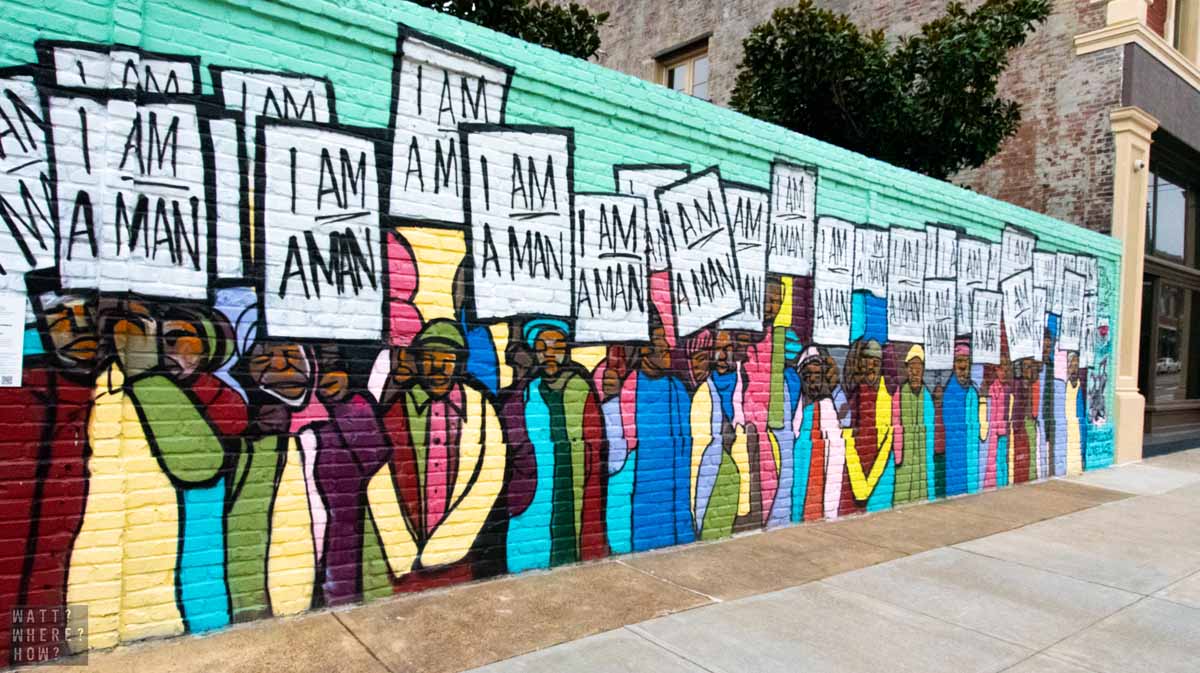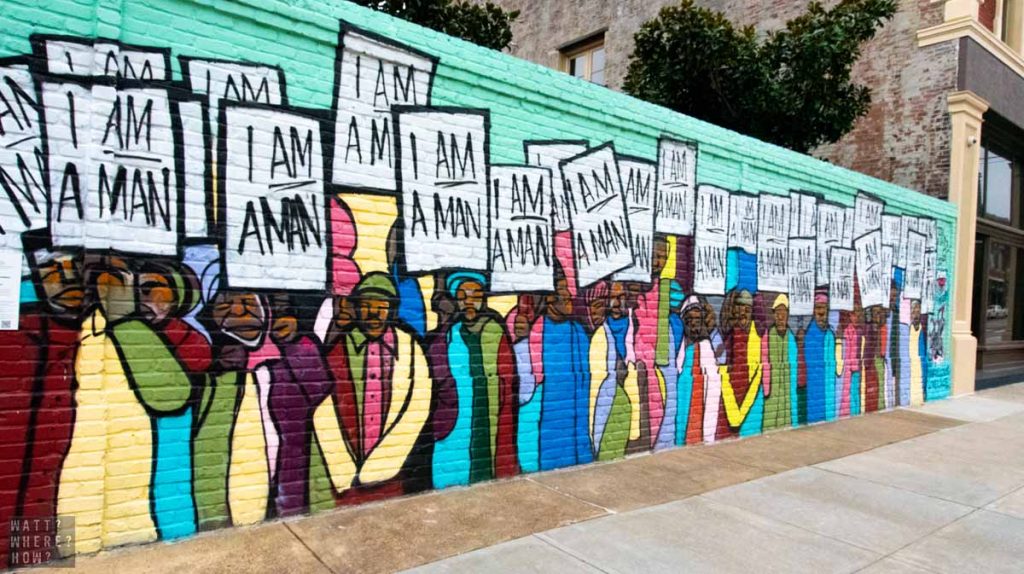 Tales of woe permeate the music of the delta blues and the negro spirituals, the antithesis of the harmonious, positive songs of the modern congregational churches that gather rock venue sized crowds. It's music, more than anything else that has been the glue that has somehow bonded the extremes of black vs White into a community that is healing from the past wrongs.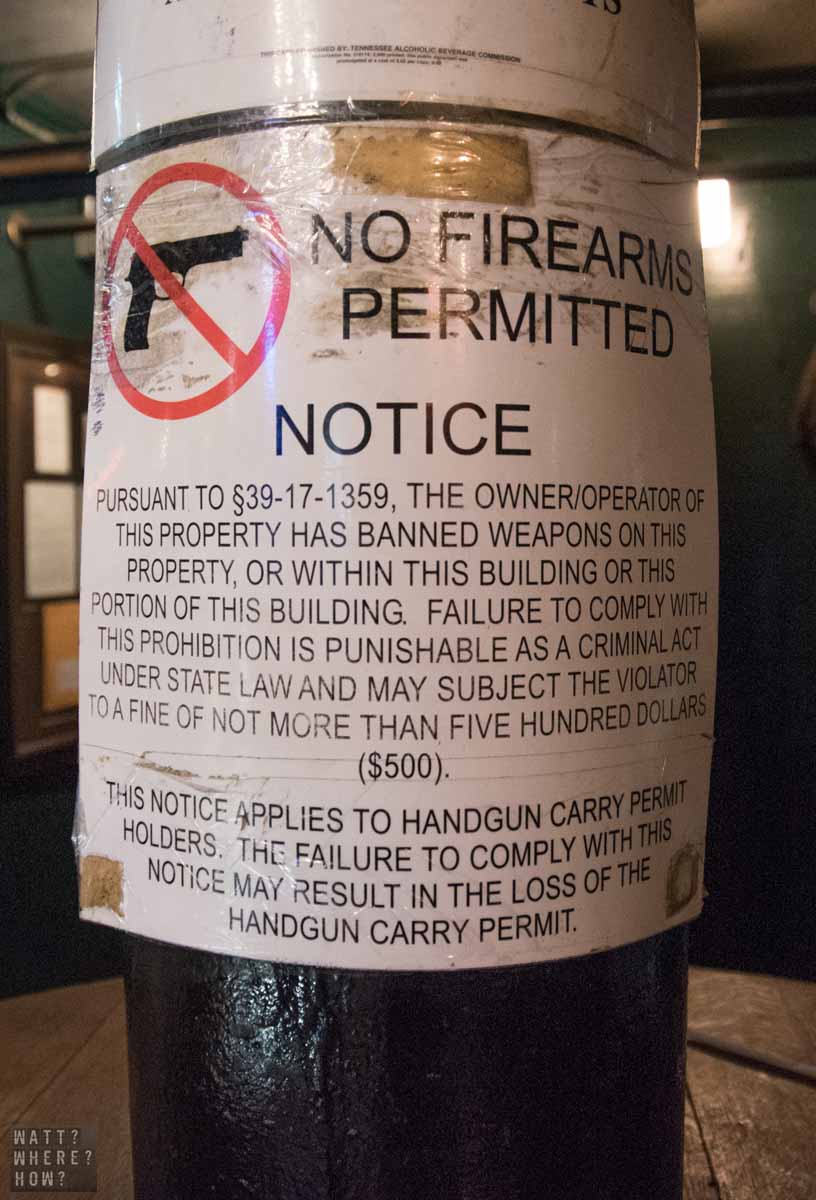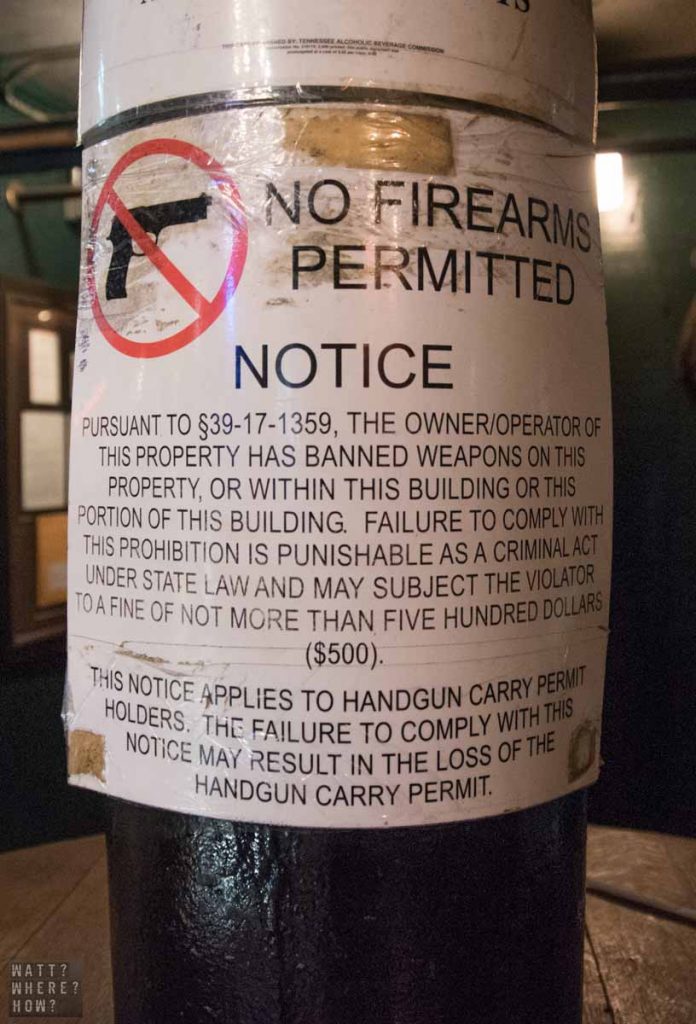 But for all its past rights or wrongs, Memphis has plenty of great things to see and do as its current residents create a positive new age. Memphis is a city that has been instrumental in the building of the south, with the power of the river and rail and the rich alluvial soils making it a fertile breadbasket for farming. Many of its buildings date back to the late 1800s and early twentieth century creating a time capsule.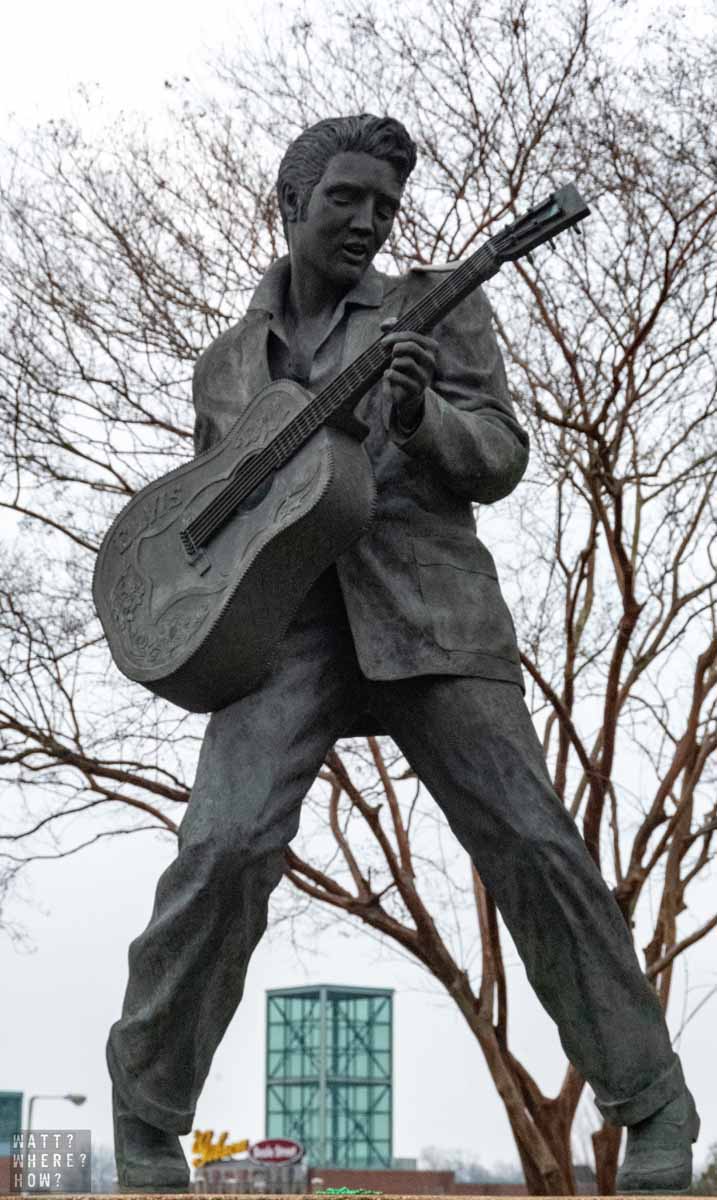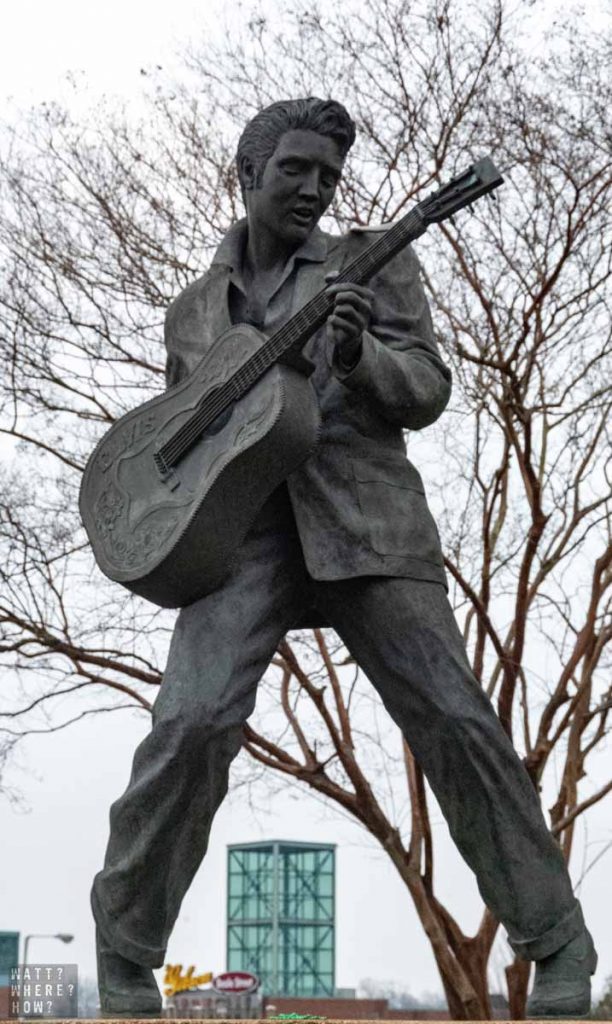 Getting to Memphis
With its popularity due to the city's rock and roll past, Memphis is on most US airlines' destination list or worst-case scenario, you bunny hop via another city with a short layover. We flew a budget airline and had an hour at Philly airport, but it's well worth any minor detours.
From the moment you arrive, you'll feel like you're in somewhere exciting. There are Elvis references everywhere, and the airport has its own Sun Studio bar. Let that energy in, because you're going to need it as you spend the next few days exploring historic hotels, quirky bars, and an insane pyramid with its own shooting range. Memphis is ready to welcome you and blow your mind.
Best things to do in Memphis 1) Explore Uptown and go inside a redneck wonderland
The uptown region is rather confusingly less than a mile from downtown. It is here you'll find the major corporations, the government offices, the courts, and the commerce. We chose to stay at the Sheraton Memphis Downtown on N Main Street (officially located in uptown Memphis – see how it can get confusing?).
Over the weekend, the area is a ghost town apart from a large community of vagrants and churchgoers attending their weekend fish fry, a tradition seen across the south. The dominant point of interest is a giant glass pyramid on the banks of the Mississippi – the Bass Pro Shop at the Pyramid, one of the largest outdoor and hunting goods retailers you'll ever see. From live shooting ranges and bowling alleys and bars, it's an amusement park for outdoor fanatics.
Heading downtown along Main Street, tram tracks hint at the presence of a classic rail-based mass transit. Sadly, there was a major fire in 2013 that has led to the system being halted and replaced with buses wrapped to look (as much as a bus can look) like one of the original trams. It's sad as their presence would add even more charm to this river city (As of July 2018, the trolleys have returned to regular service after a five-year restoration program).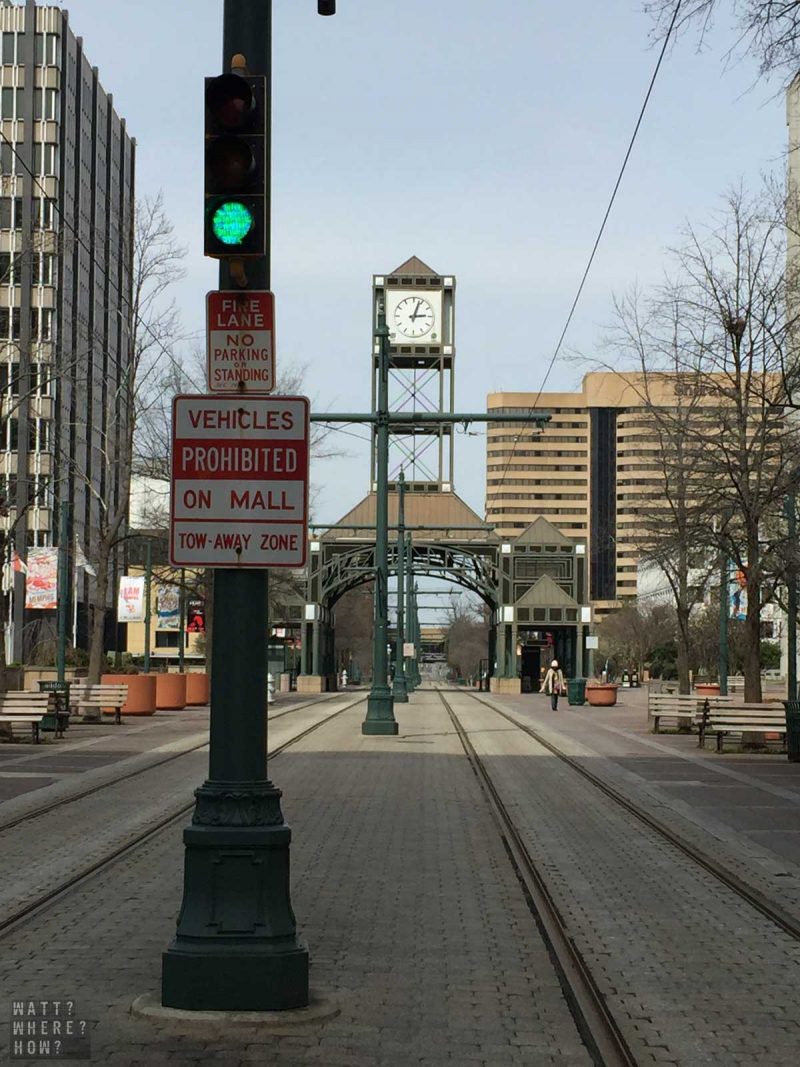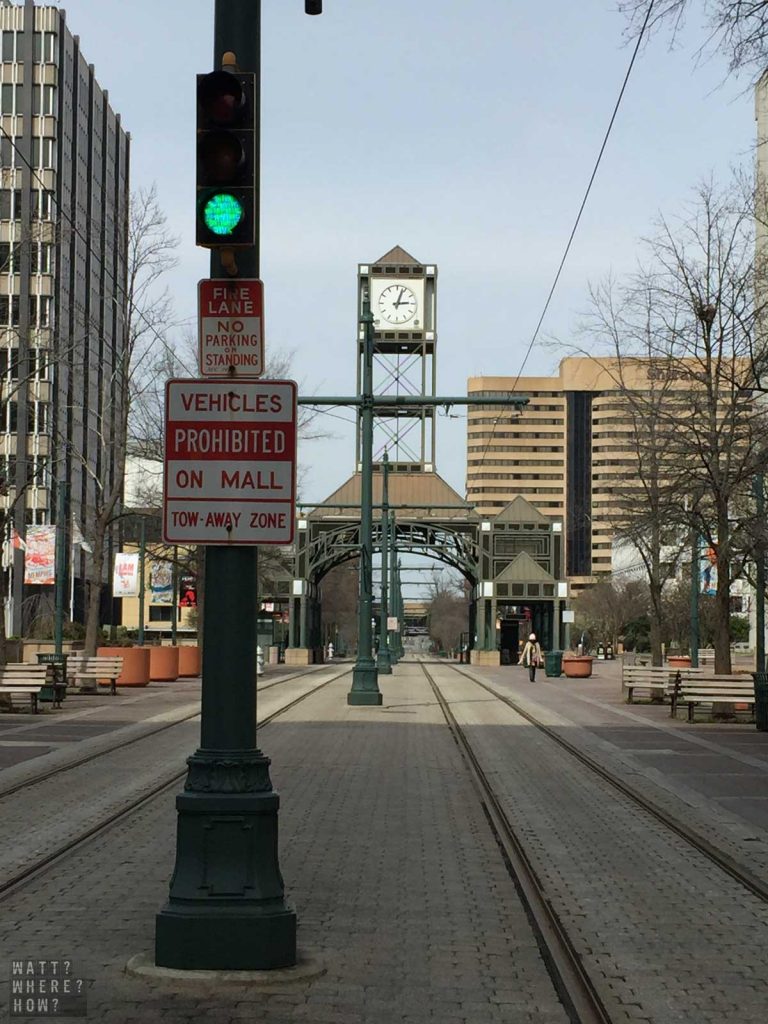 Best things to do in Memphis 2) See the Peabody Ducks on Parade
If you're traveling with family, you can't miss out on a visit to the Peabody Hotel. One of the city's original golden era hotels, it is home to its own quirk – a daily procession of ducks that are ushered from their own penthouse homes down to the foyer fountain, walking the red carpet daily at 11 am and 5 pm. Read more about the moment and the history of this unique aspect of Memphis history.
Best things to do in Memphis 3) Taste the city's best barbecue
Every southern city boasts that it has the best barbecue, but we'd like to think that this Tennessee center can walk the walk too. That's why we've added Rendezvous Barbecue to our list of the best things to do in Memphis. Charlie Vergos' Rendezvous BBQ offers a tasty array of richly seasoned meats from brisket to chicken, all set in a delightfully eclectic space that doesn't feel like it has changed a bit in 50 years.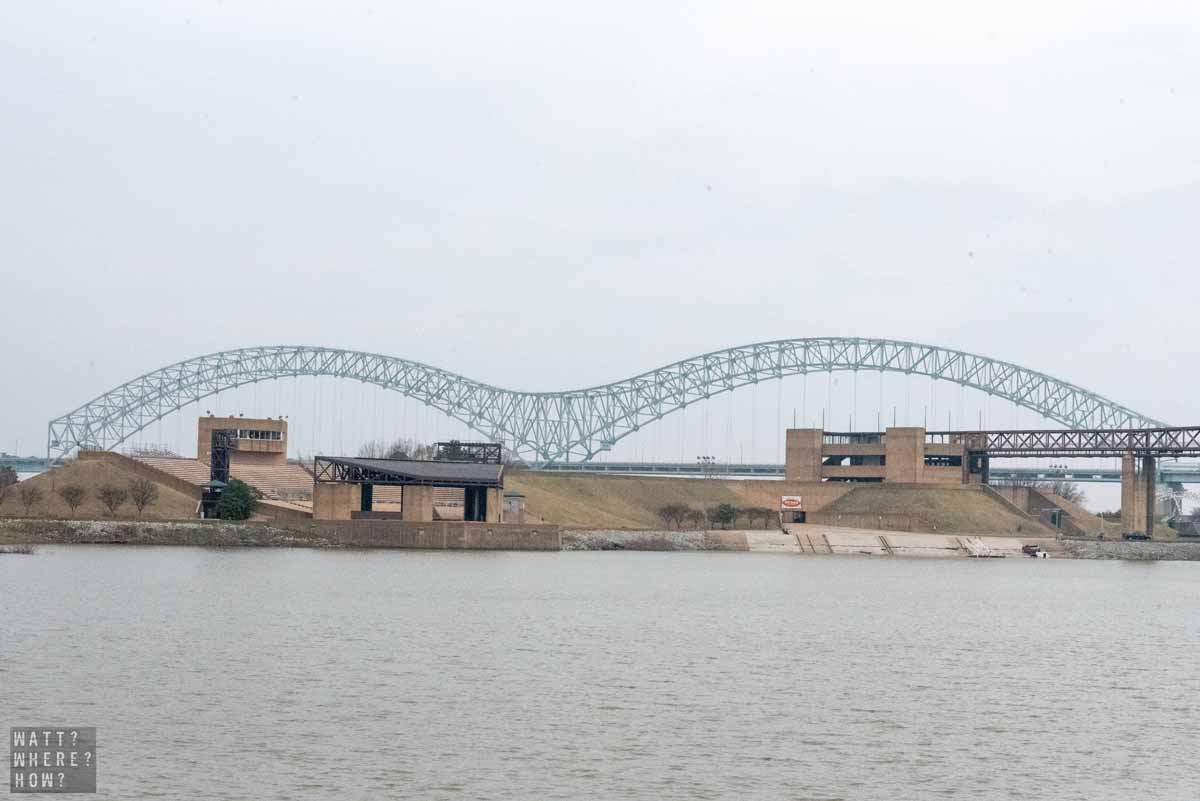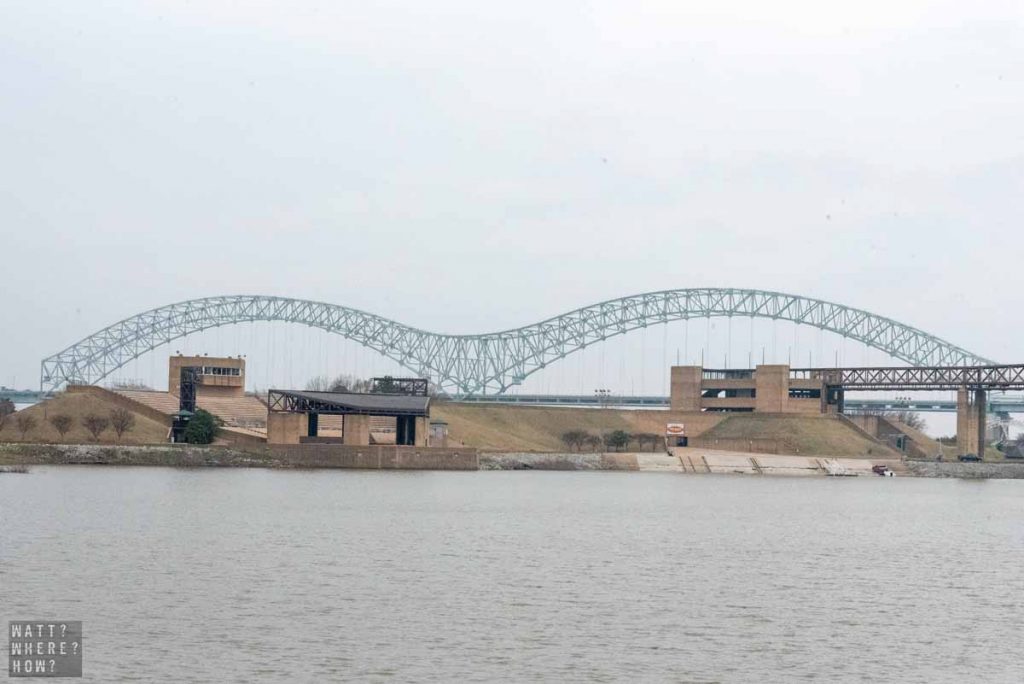 Best things to do in Memphis 4) Stroll the banks of the Mississippi
Walking the banks of the Mississippi gives you an appreciation for its sheer scale as one of the world's great rivers. The lifeblood of America's heartlands flows freely from Canada to New Orleans and at this point, it's incredibly wide. Three bridges traverse its expanse leading towards Arkansas and a shorter span is actually a monorail track taking day-trippers across to Mud Island in the summer months. From a distance, we can spot a small amphitheater and a war memorial but cursory glances at a few blogs have informed us that there is also a brass rendered topographic map of the Mississippi if geography is something that floats your paddle boat.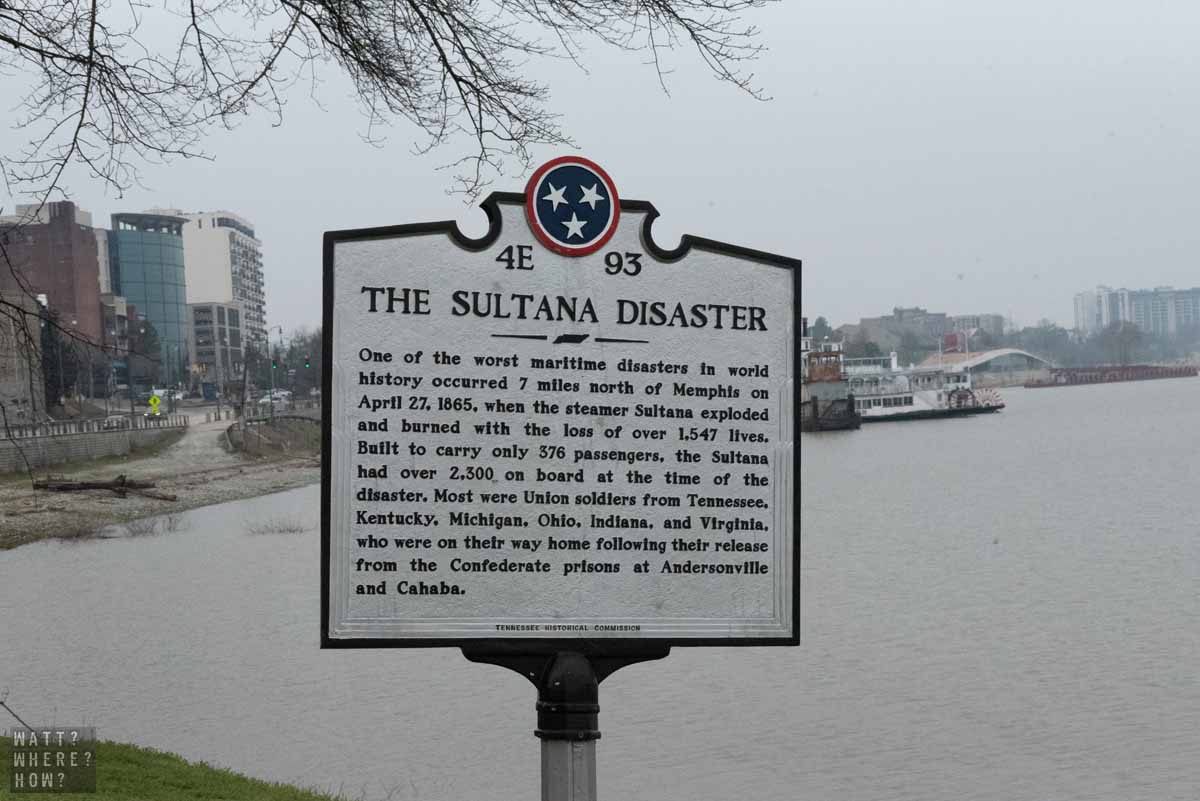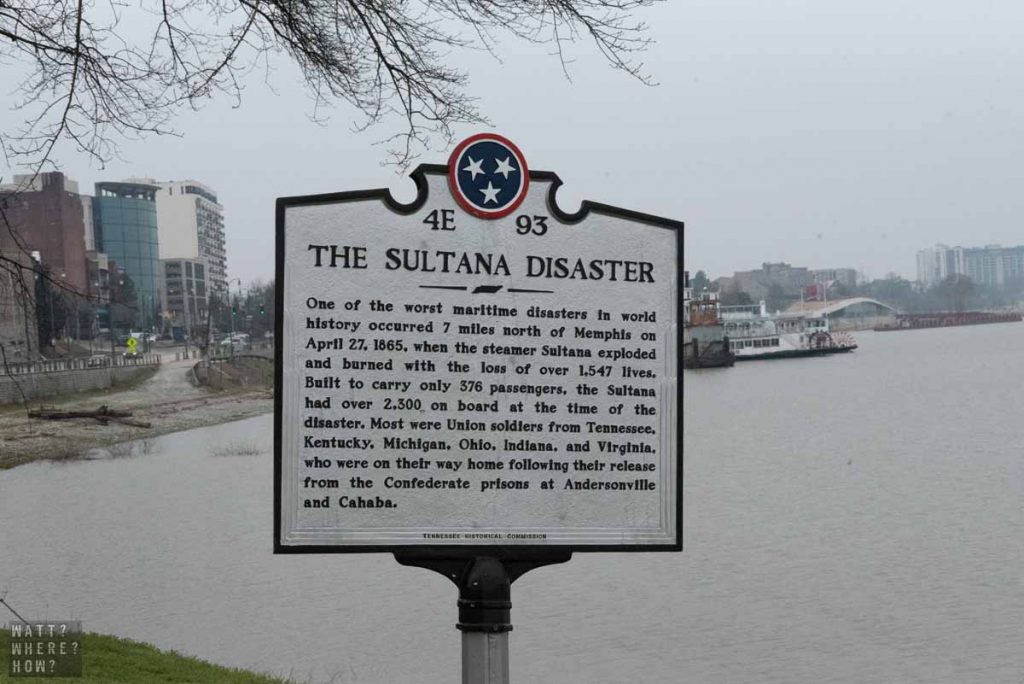 A memorial on the banks tells the sad tale of one of the great tragedies of the river's past. Back when the grand white, black, and red steam-powered paddle wheelers transported goods and people up and downstream, one, in particular, The Sultana went down in flames. Overloaded (it had a 376-person capacity and was carrying 2,155) with 1,500 Union soldiers released on parole and fighting the effects of strong tidal flooding, its boilers exploded, one by one, just seven miles north of Memphis. The final death toll was 1,192.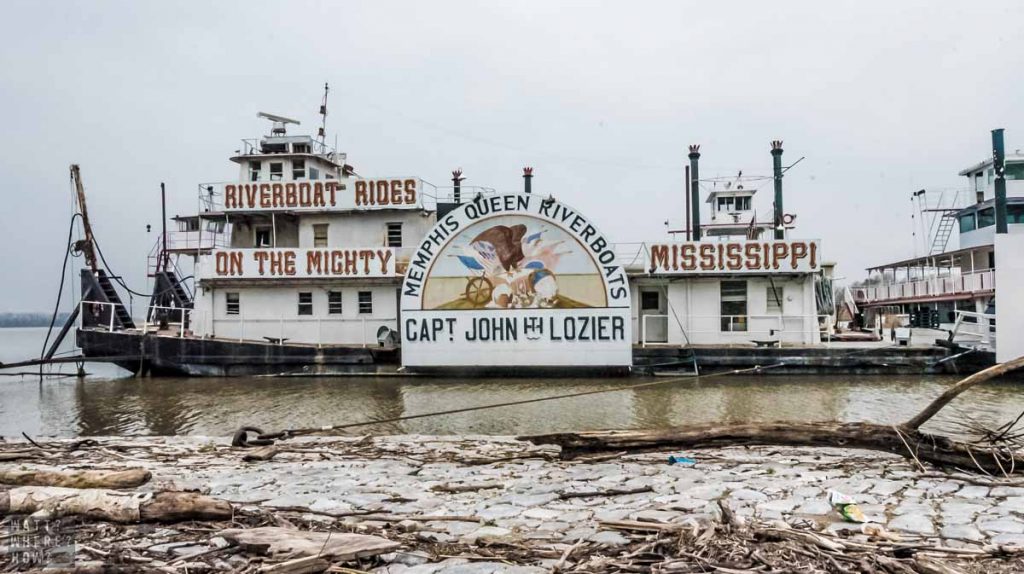 Today much smaller (and safer) versions take a new era of day trippers up and down the river for boozy brunches accompanied by live jazz and blues bands. As it's the heart of winter, the wheelers stand dormant in their dock.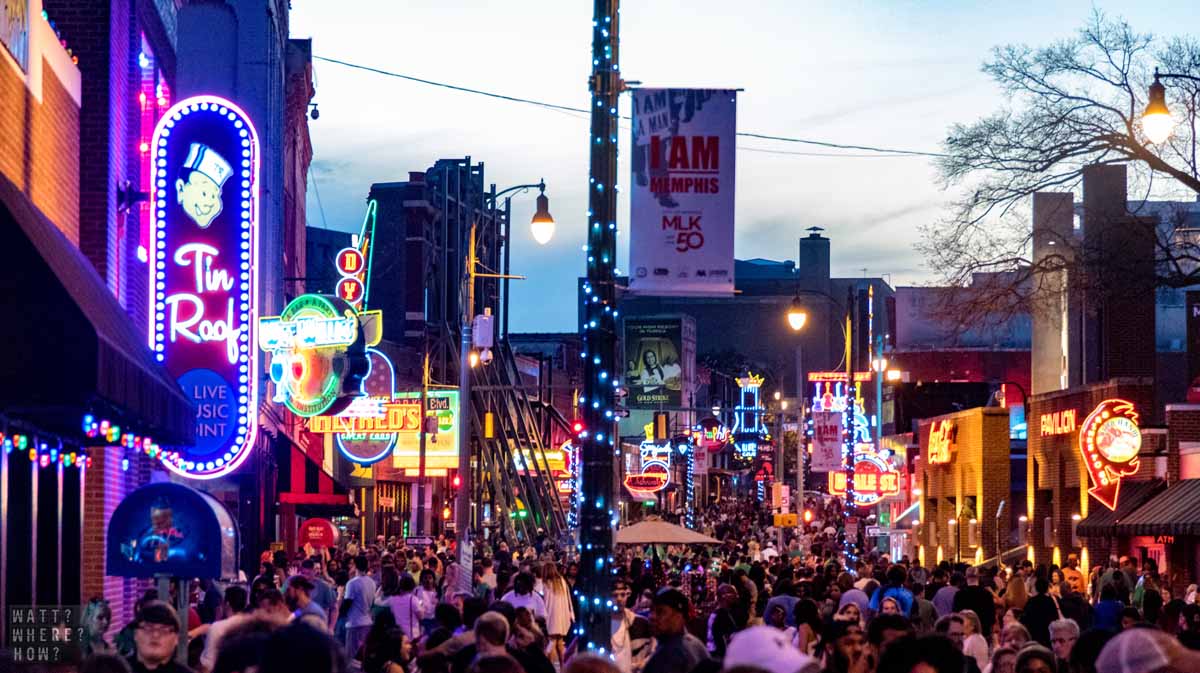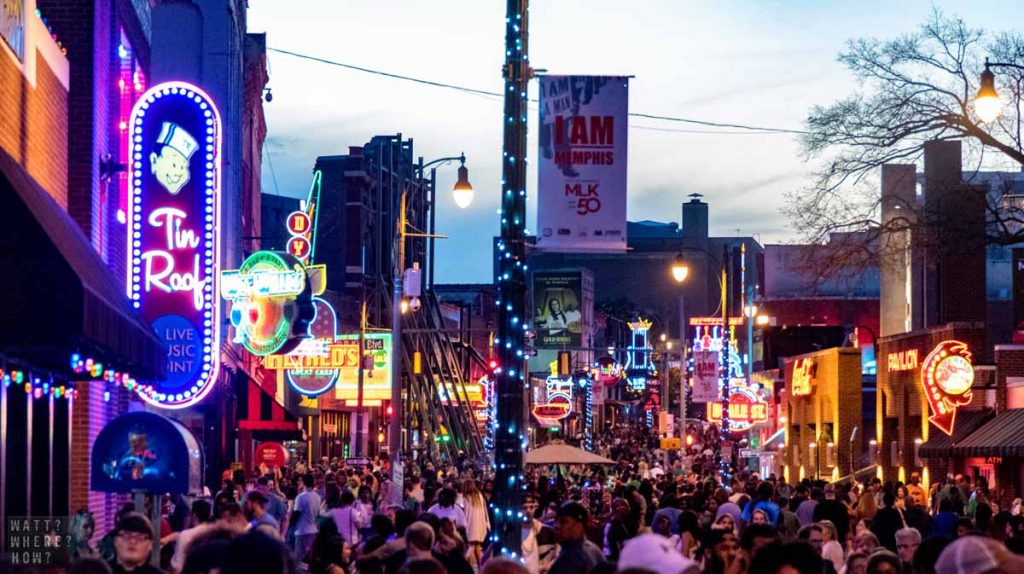 Best things to do in Memphis 5) Head to Beale Street for live music and drinks
Heading in from the river past old storehouses harking back two hundred years, walk past the Orpheum to Beale Street, the spiritual home of the delta blues. This epicenter of music and entertainment has fostered the talents of bluesmen and early rocker hicks, attracting nobodies like a truck driver from Tupelo, Mississippi seeking out the solace of cheap booze and loose tunes.
Beale Street is still a heavy mass of humanity on weekends, crowding out shopfronts like the A. Schwab Soda Fountain, hole-in-the-wall honkytonks, and major venues like the BB King bar and Jerry Lee Lewis' café. And while the legendary performers have long gone, there's no shortage of up-and-coming musicians seeking fame and fortune (or just a damp greenback in their beer jug to make ends meet). Normally, we'd ignore chain bars like the Hard Rock Cafe, but the one on Beale has some incredible treasures, like Elvis' rhinestone-encrusted cape. The one place you just have to see on Beale is Silky O'Sullivan's, home of the diving goats!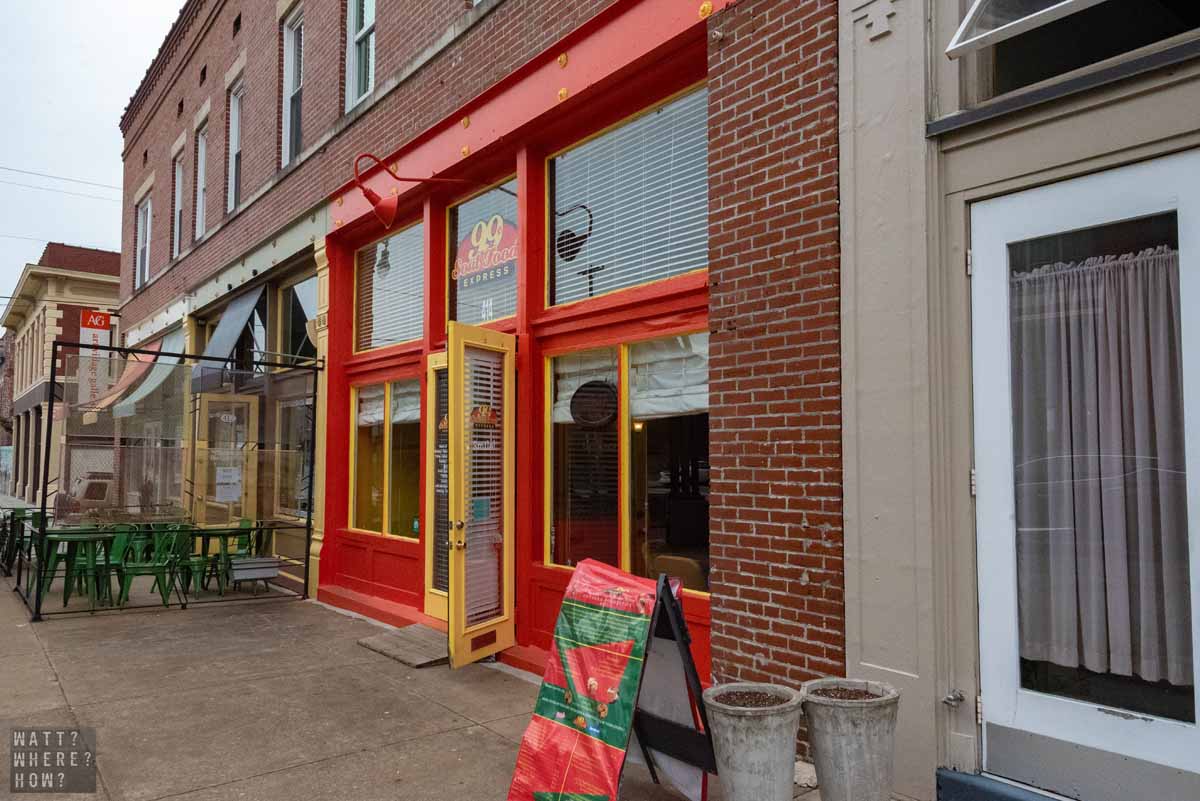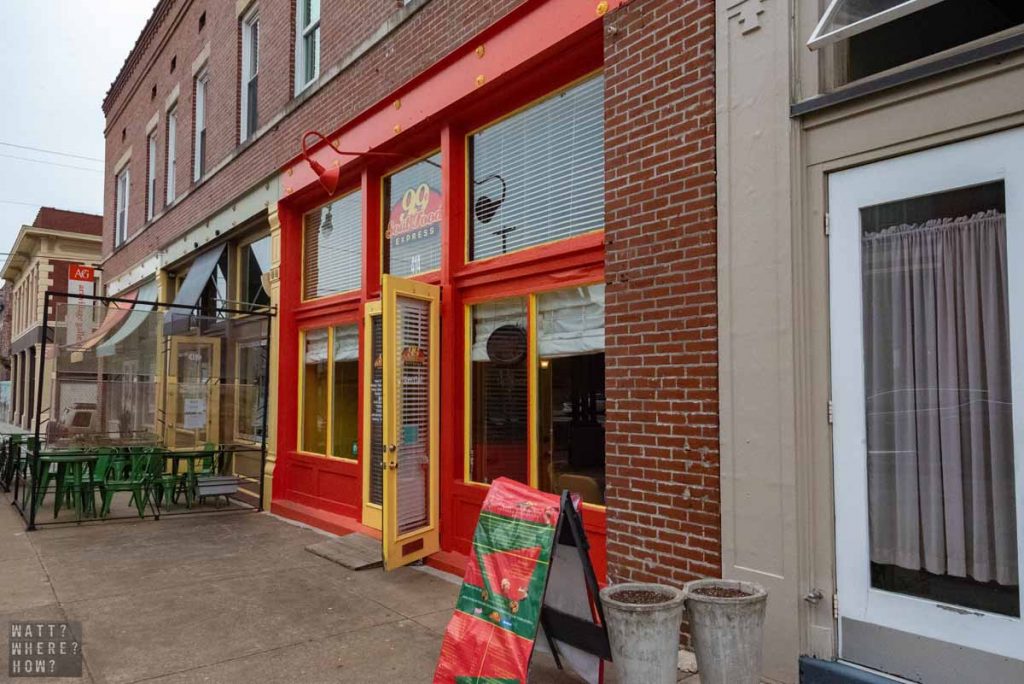 Best things to do in Memphis 6) Get back to the gritty past in Downtown Memphis
Heading downtown, the architecture is dramatically different to uptown and it's modern glass structures. Here the buildings have gone largely unspoiled. You could as easily be strolling the streets back in 1954 and ignoring the late model cars zooming past, we're already there.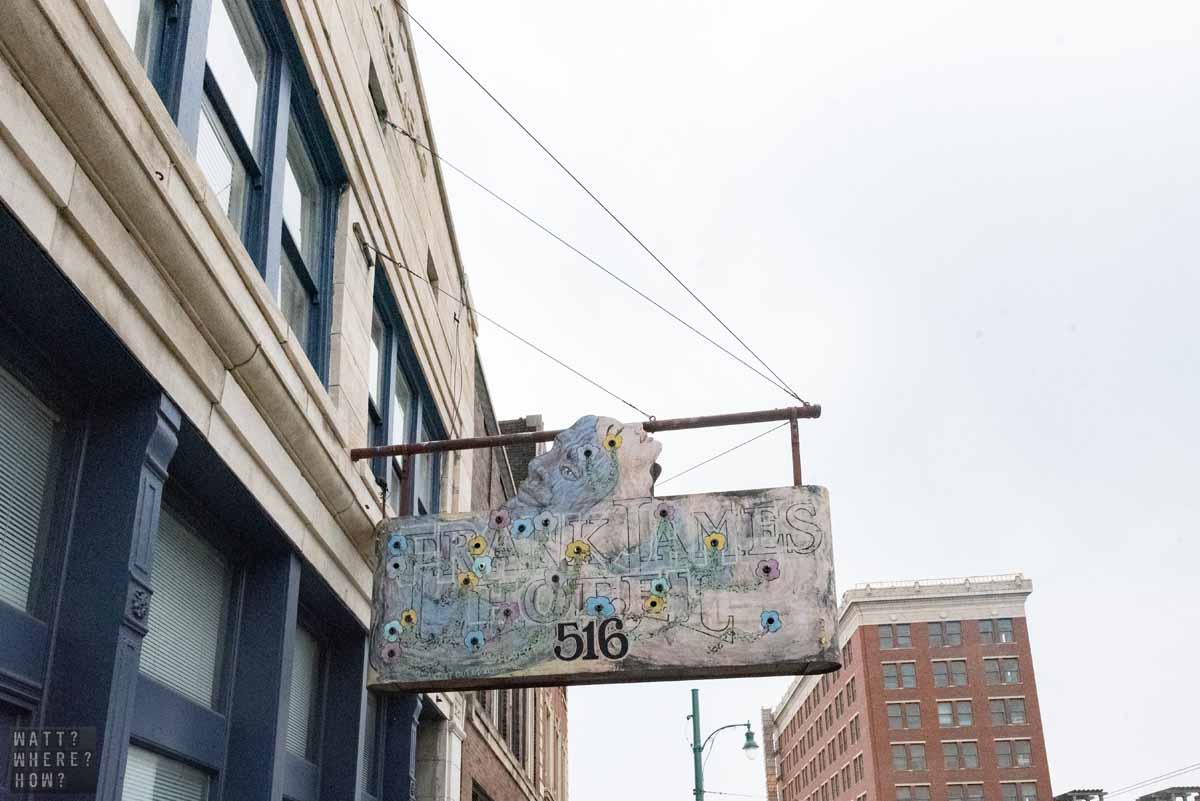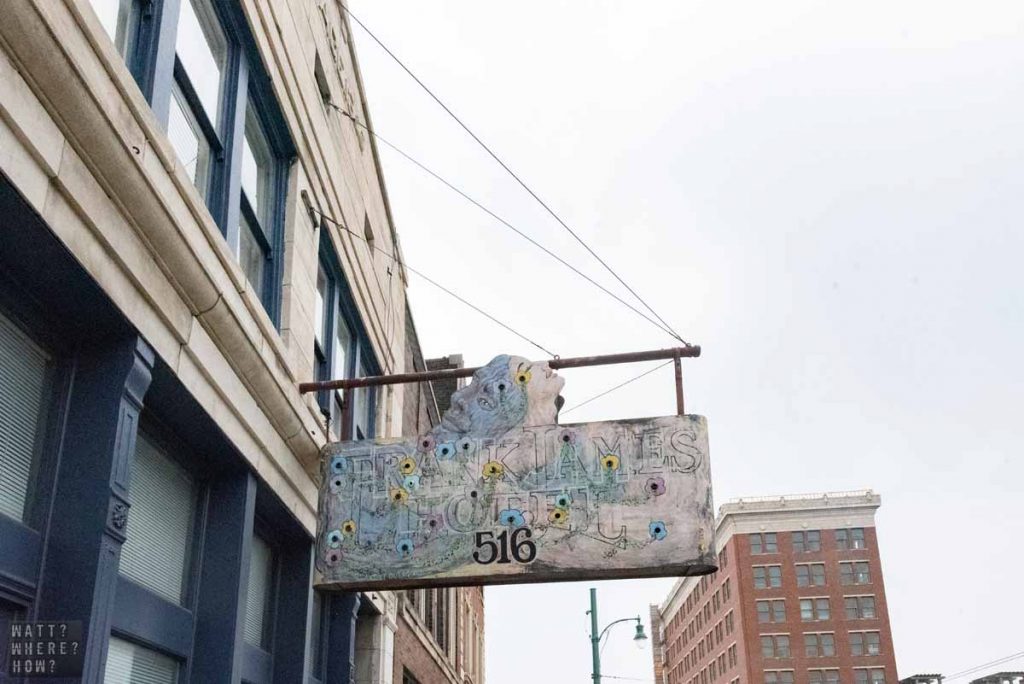 Renovation and refurbishment rather than mass demolitions have kept what was once a relatively poor area in pristine shape. Stylish boutiques have replaced vacant shopfronts and there are a few stylish looking restaurants that have locked in long term low rents in anticipation of the expected urban renewal which is definitely evident.
Murals around here are pro-civil rights and a fitting primer for the National Civil Rights Museum on Mulberry Street. Major red signs announce the presence of the renowned museum, but all is not as it seems. Instead of a modern glass facade or an old sandstone building, there's a humble suburban motel.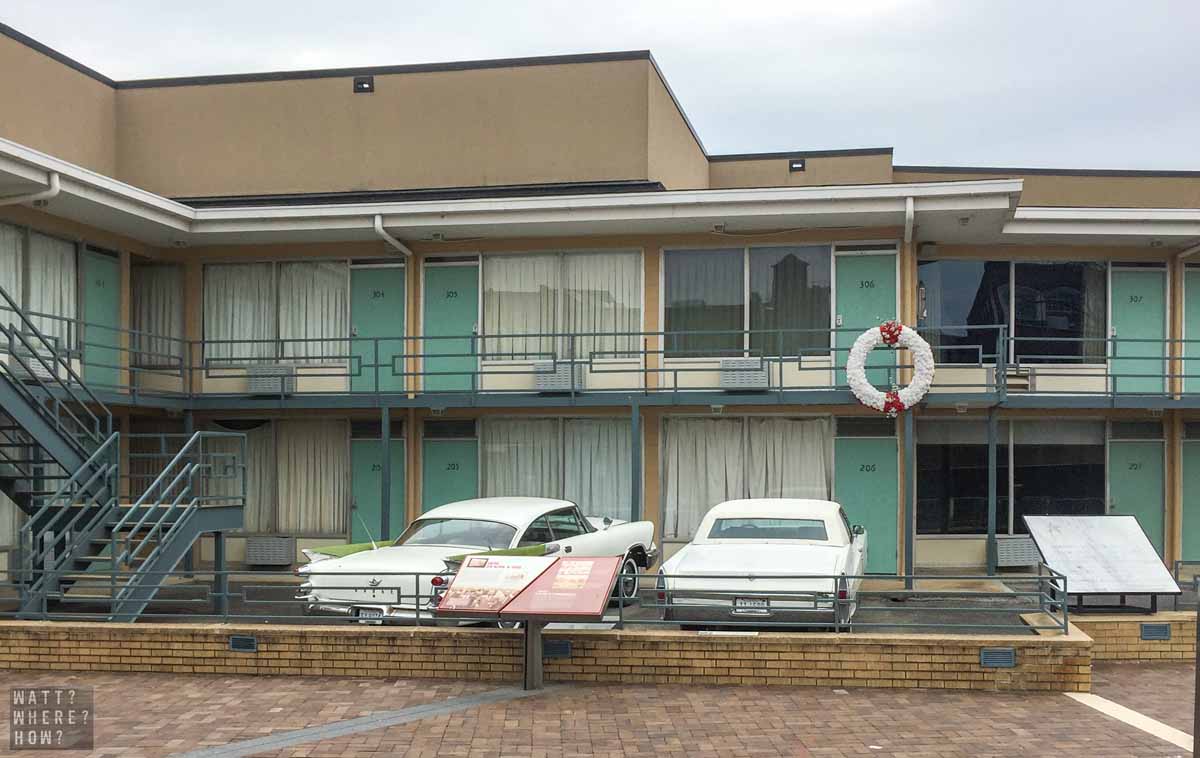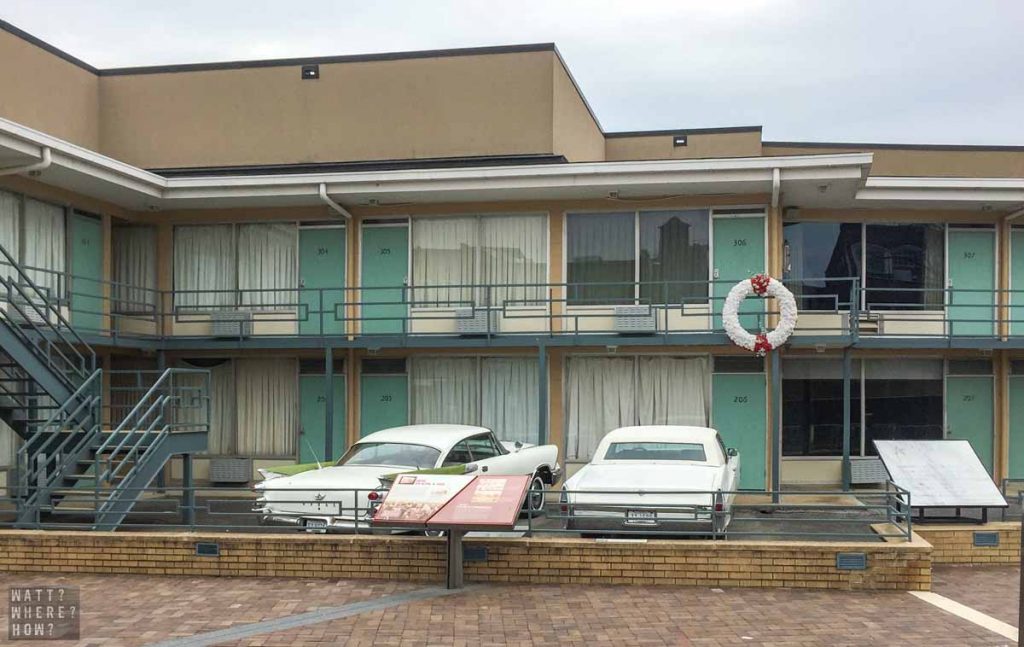 Best things to do in Memphis 7) Mourn Martin Luther King JR's death
The Lorraine Hotel is a relic of the 1950s when the rising popularity of the automobile meant people needed places to stay when on the road. With its position in a predominantly black neighborhood, this venue provided temporary upscale lodging to some of the era's African American stars who could neither afford nor would have been accepted at the Peabody in the days of segregation. Aretha Franklin, Ray Charles, Otis Redding, and stars of the Stax Records roster all stayed here in its heyday.
On April 4th, 1968, it was playing host to its most famous guest, Civil Rights activist, Dr. Martin Luther King JR. Accommodated in rooms 306 and 307, Luther King JR and his entourage were in town to deliver what would become known as his immortal "I went up the mountain" speech which features an eerie tone of premonition of what was about to come that evening. The Memphis leg of his travels had already been ominous from before his arrival with a bomb threat for his flight that caused delays on the way in. A memorial at Memphis International airport commemorates his last flight.
Later that evening, James Earl Ray fired a single shot from the adjoining restaurant and guesthouse. He fled to Atlanta in his white Mustang and then on to London via Canada. He was arrested on June 8 at Heathrow Airport and was extradited to Tennessee where he was sentenced to 99 years in prison. Both key buildings in the assassination make up the central hub of the museum – though, in full disclosure, we arrived too early to be able to enter, so we had to absorb its past and read about its story from outside.
Best things to do in Memphis 8) Dine at Elvis's favorite place
From the museum, it's only two streets to the Arcade Restaurant, another Memphis time capsule that retains the same look, feel, and menu it dished up back in the 1950s. Quite a way from Beale Street and Downtown, there's a lengthy queue outside and an even lengthier wait quoted by the serving staff. What brings people here, apart from its artery-clogging southern brunch, is to experience where Elvis would come and succumb to his guiltiest pleasure – deep-fried peanut butter and banana sandwiches.
The Arcade has wisely preserved the corner booth where he chose each visit and there are subtle memorabilia as an homage. They kindly welcome us to come in and check it out. Notably, for all the King's pristine PR shots and hype, his image both at Graceland and across Memphis is heavily curated, ignoring the fact he ended his career bloated and obese. Those PB&Bs really catch up with you.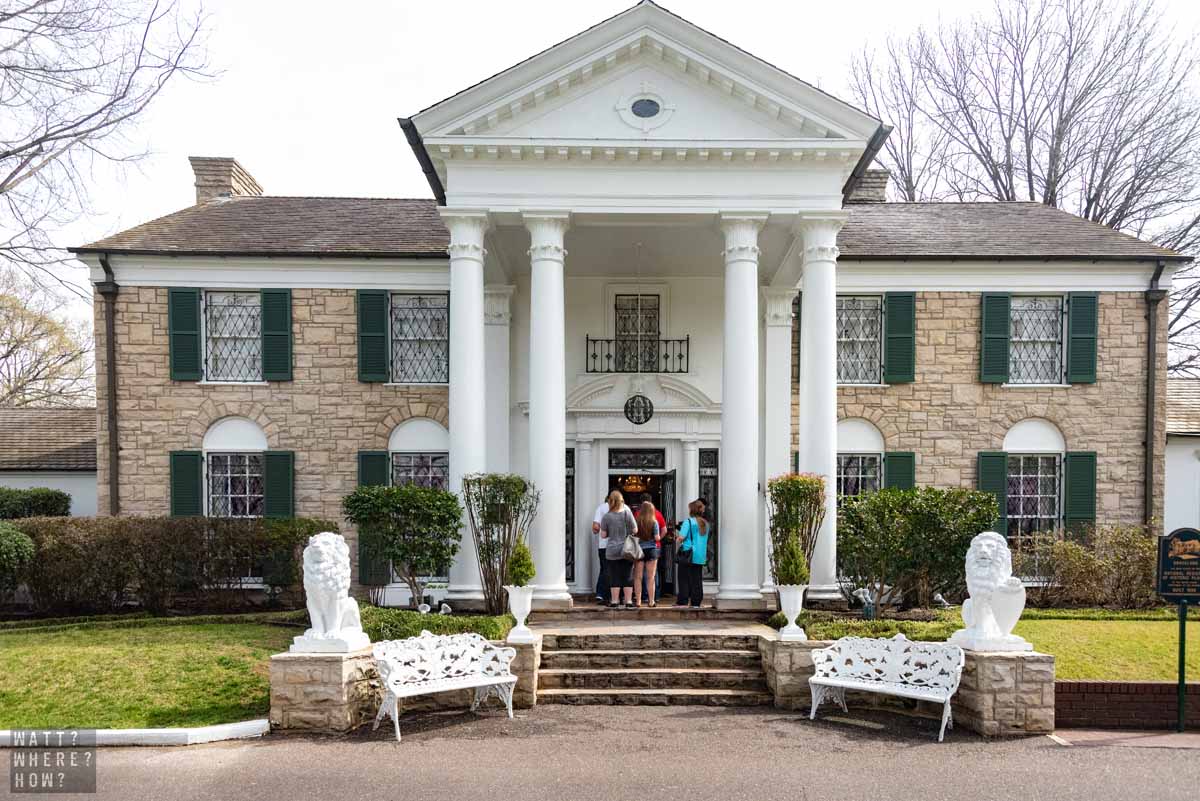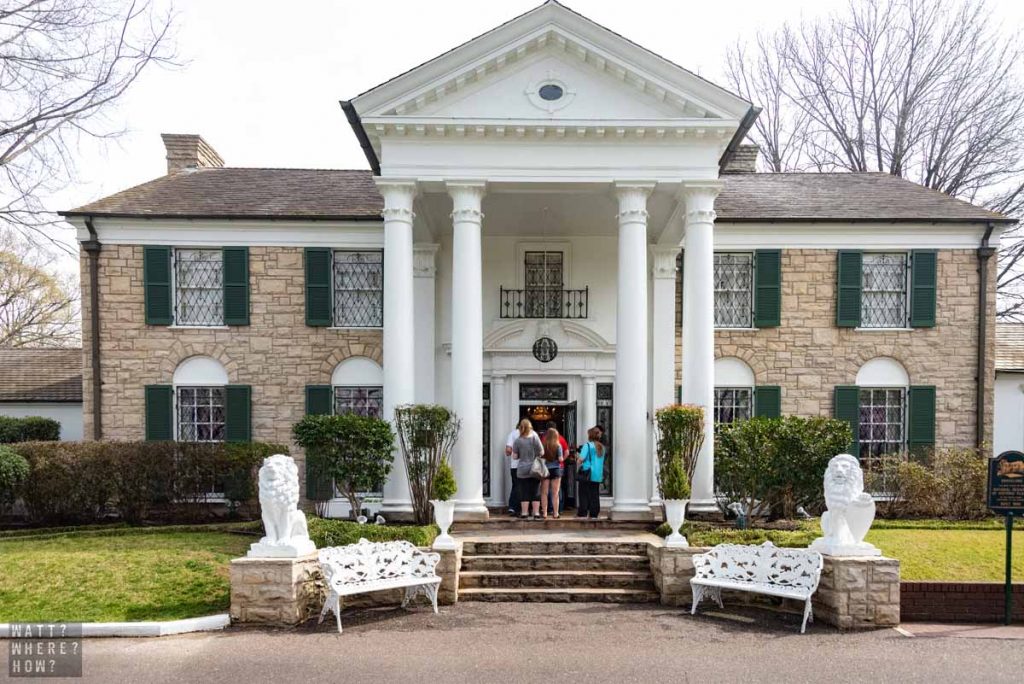 Best things to do in Memphis 9) Go to Graceland
It would be remiss not to mention Graceland, the home of Elvis and Priscilla Presley. The mansion is much smaller than you would expect, but the estate sure knows how to cash in on the love for the king of rock and roll. Beyond the mansion, it's almost like an amusement park of pavilions featuring Elvis' wardrobe, cars, and even planes. For the full experience, read our Graceland review here.
Best things to do in Memphis 10) Feel the magic of where rock and roll was born
The final stop on our Memphis sojourn is Sun Studio. What started out as a humble mobile recording service that would go out to church halls to record community choirs and bands became the place that spawned the careers of Ike Turner, Johnny Cash, Jerry Lee Lewis, and Elvis Presley. The still-working studio has been restored to its heyday configuration, with a museum rich with memorabilia upstairs, and the option to stand in the very space that everyone from Elvis to U2 tracked their legendary albums. See why it's not to be missed here.
And one last thing…
You don't have to go to Beale Street to find great music and food. We spent a rollicking Friday evening in a local dive bar just streets from the mighty Mississippi singing along to classic rock and pop tunes being pumped out by a talented duo. The beer was cheap, the wings were top tier, and it walking back to the hotel past a local fish fry, it was the perfect reminder that to get a true taste of a new city, you need to hang with the locals.
Where to stay in Memphis
Unfamiliar with Memphis before departing, we chose the Sheraton Memphis Downtown for its easy walk to the river and attractions. The rooms were modern and well-appointed and there were some nice jazzy embellishments through the building. Downtown is safe by day, but like many American cities, there are a lot of homeless people in the parks, making it feel a little menacing. Beware at night.
What we missed and would go back for
Memphis has been everything we were hoping for and more. 36 hours does not do it justice and there's more than enough to justify coming back. What would we do next time? It would be great to dig a little deeper and explore some of the edgier areas. There are apparently awesome local barbecue places that have been featured on many travel and cooking shows that we'd love to sample.
We never got to the Stax Records museum and studios to see its studio and we would love to have seen inside the Civil Rights Museum which inspired us to study up on the history and struggles that happened and is still happening to people of color. Next time, we'd love to just absorb the area, rent a car or jump in an Uber and get driven around country roads, across into Arkansas and Mississippi. There are so many other reasons too, so Memphis, we will be back.
Follow & Connect with us