Charles Vergos Rendezvous BBQ and Ribs are amazing. You know it's going to be good barbecue when past presidents would have it flown in to the White House for their own enjoyment.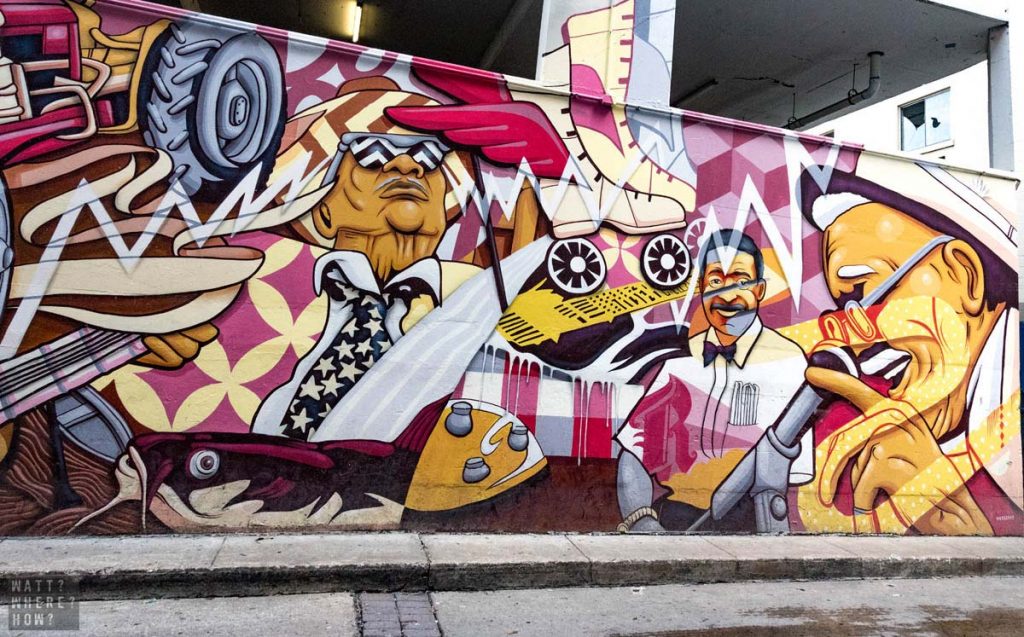 From the exterior, Charles Vergos' Rendezvous BBQ restaurant doesn't give much away. Old painted advertisements on the side of the building hint at its location, but it's actually secreted in a sketchy looking alley butting up against a multilevel car park. You have to walk past overflowing trashcans and an admittedly impressive mural honoring the city's rich cultural heritage before finding its entrance. Don't worry; all you have to do to find its entrance is to follow your nose for some of the best barbecue ribs, meats, and pulled pork this side of the Mississippi.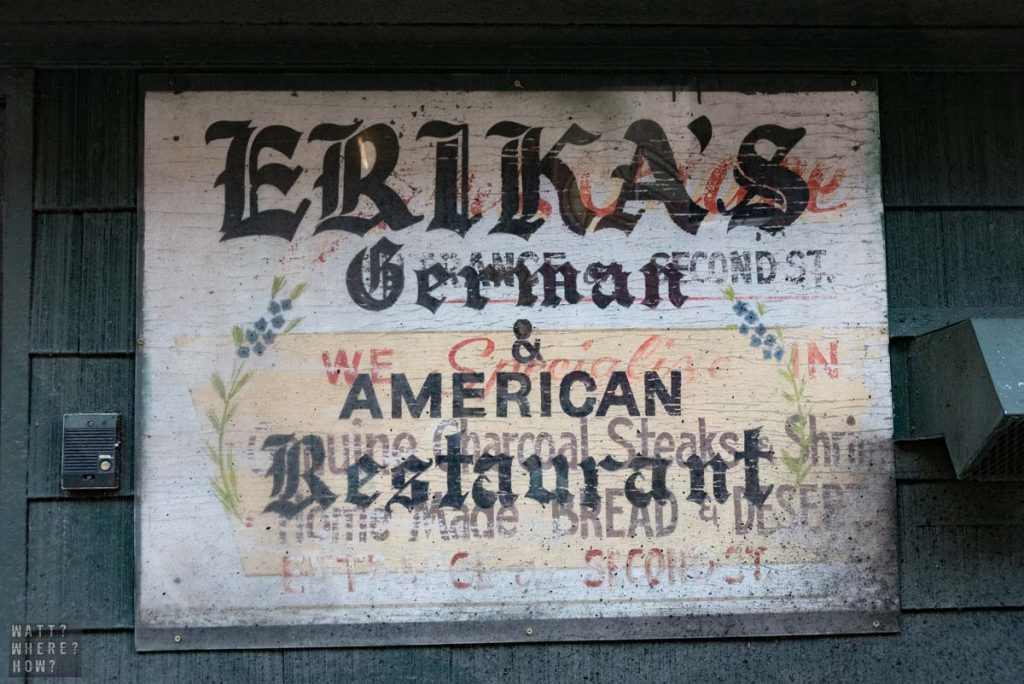 By the time you've descended the stairs you'll already be experiencing premature hunger pangs from that delectable smoky aroma escaping the kitchen vents. And you better have brought your appetite.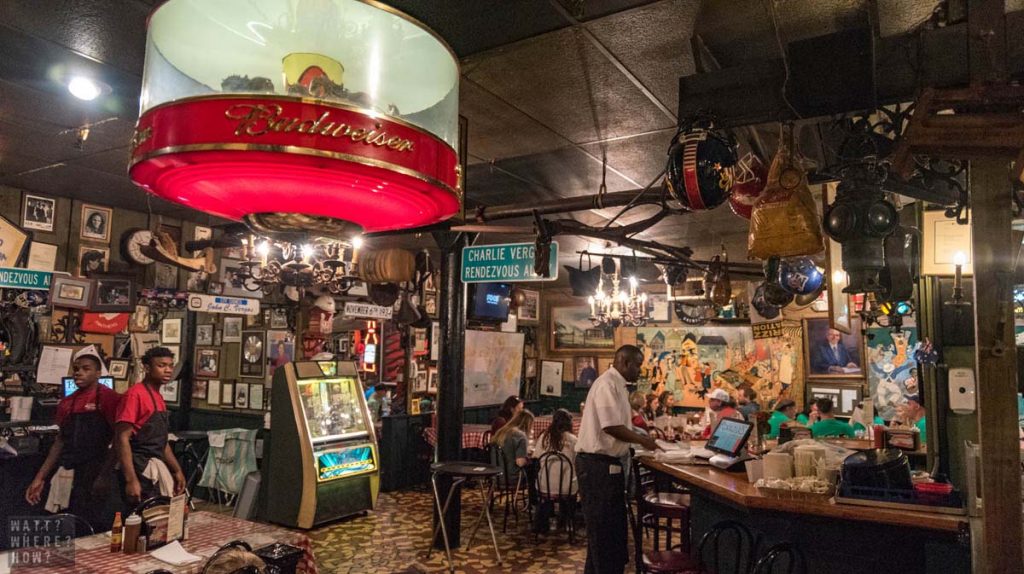 A feast for the senses
Following your server, you'll be overwhelmed by the decor of Charlie Vergos Rendezvous BBQ. You could just as easily have stepped back in time to 1948, when Vergos launched this reaction to the raft of meat and three veg budget dining of the era. Back then pork ribs were off-cuts – cheap meat, much in the same way that pork belly has gone from the bin to the chefs tasting table.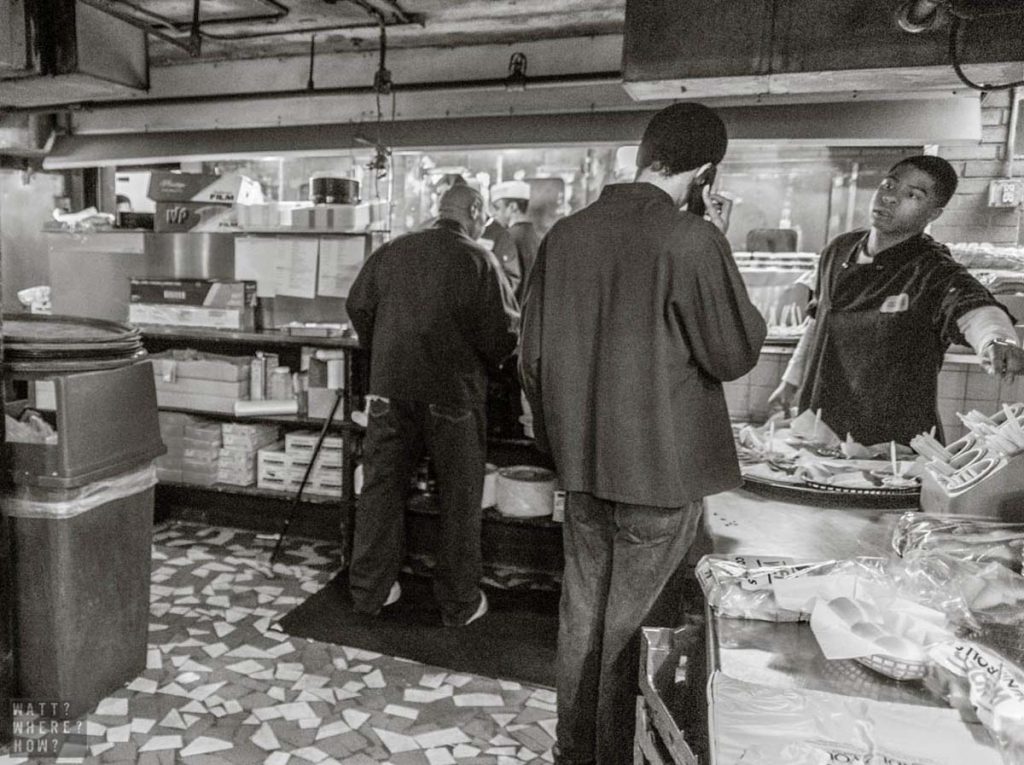 Opting for a dry rub instead of pasting the meat with salts, herbs and spices, they throw racks of ribs in 18 inches from the fire and grill them for an hour and a quarter to seal in the flavor, using a vinegar wash to keep them moist. The legendary dry rub uses Cajun spices, paprika and a Greek chili recipe passed down through the family. It's a flavor the locals loved back then and still do.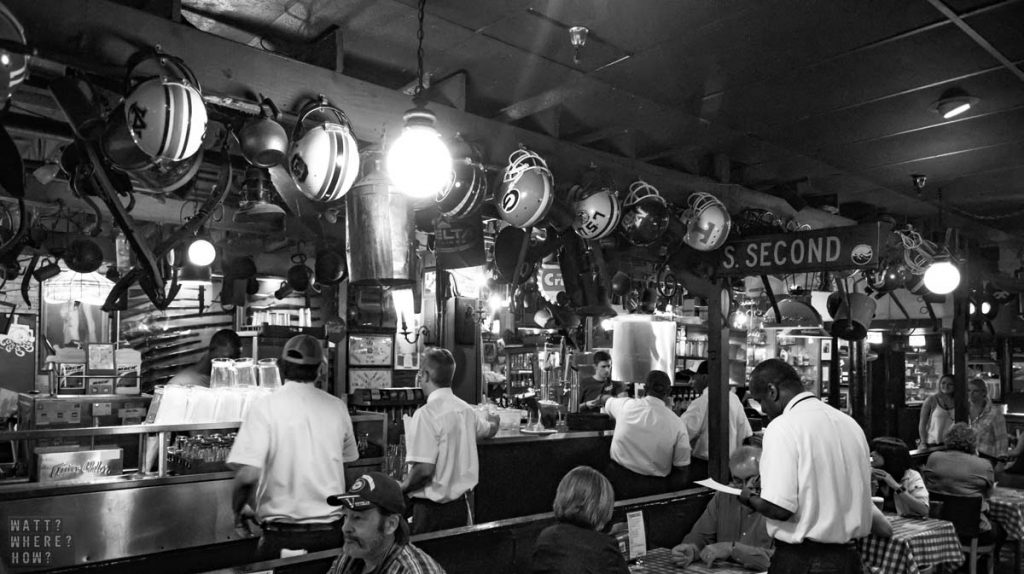 Ready for service
The service at Rendezvous BBQ is cordial, delivered no-frills style but with a hefty dose of southern charm. Servers dressed head to toe in white work wear splattered with red sauce and oil offer well-rehearsed explanations and recommendations on the best flavor combos. There's no fancy serviettes, fine wines or silver service. It's sloppy plastic plates and cups of local beers – this is barbecue after all.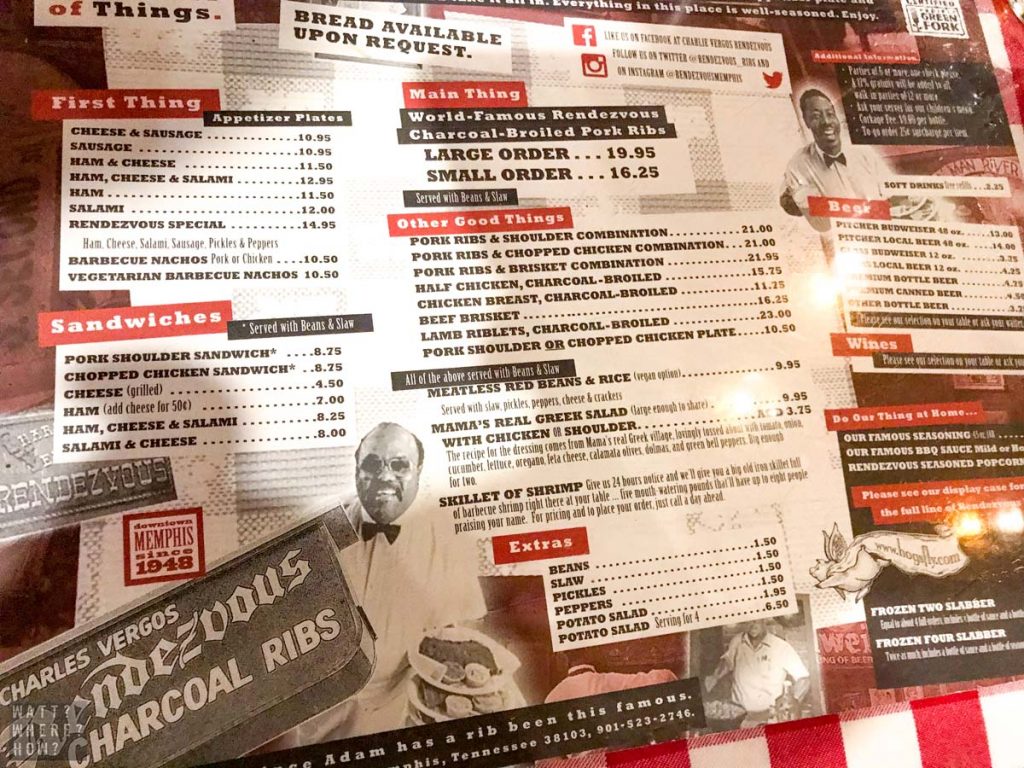 Dinner is served
We order the beef brisket served with smokey beans, slaw and a side of potato salad which is the tangiest take on it we've ever tried as well as a small serve of their world-famous charcoal broiled ribs, humbly described on the menu as 'the main thing'. The vinegar wash is also a key component of the rib serve, serving as a dipping sauce. Each rib has been cut just enough to tear off without looking like a ravenous Neanderthal though we probably did anyway.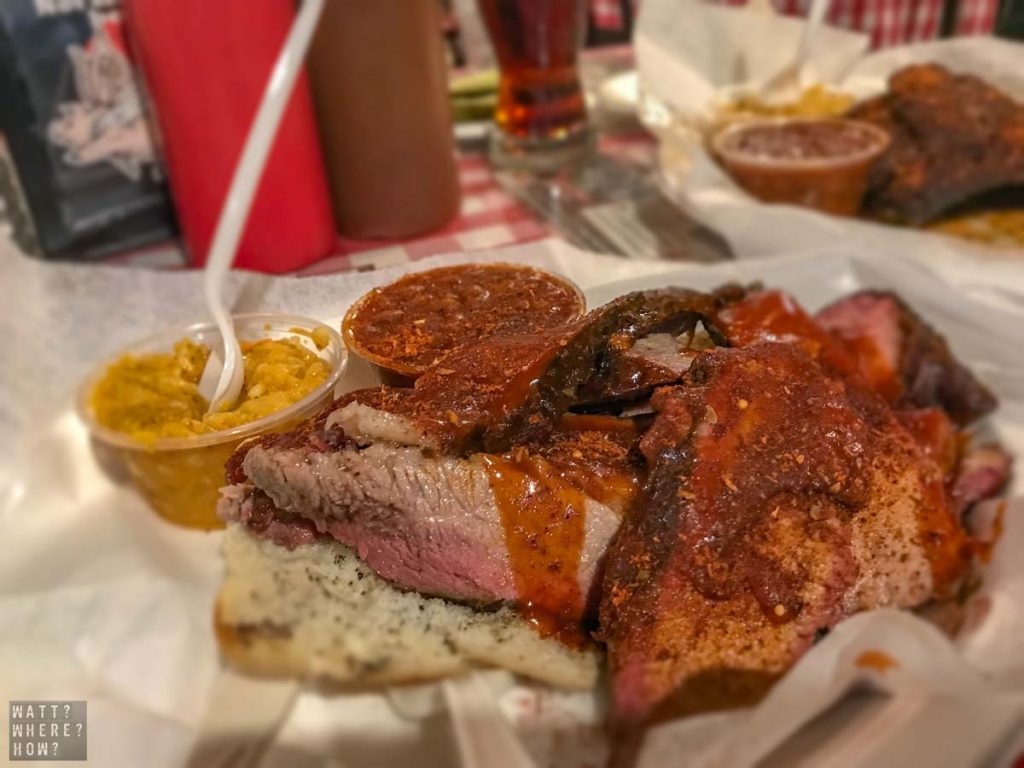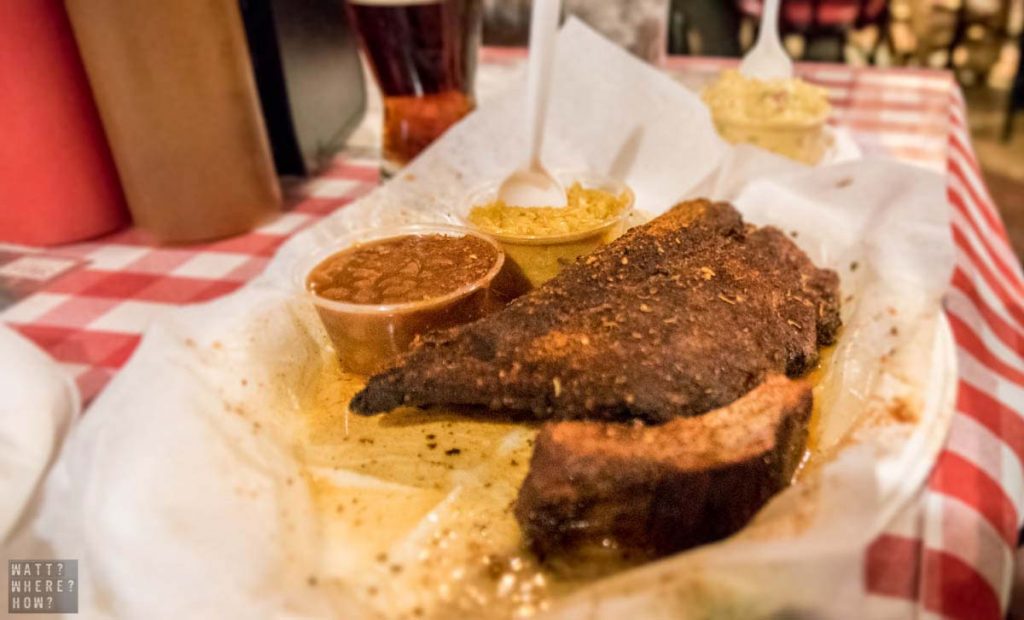 After dinner treats
After filling yourself to the point of carb coma, be sure to explore the cabinets of antiques, signage, guns, model ships and galleries of past guests. It's the sort of place that is a living museum and a window into Memphis' past.
If you love barbecue, ribs, and pulled pork, this is one of those places in Memphis that should be on your bucket list; but if you're vegan or vegetarian, give Rendezvous BBQ a hard pass. For more things to do in Memphis Tennessee, click here.
Tip: if you love the flavor, you can buy both the dry rub and barbecue sauce or be like President Bush and order fresh slabs of ribs delivered cold packaged to anywhere in the USA.
WHAT?
Charles Vergos Rendezvous restaurant is a legendary southern BBQ joint.
WHERE?
52 S 2nd St, Memphis, TN 38103
HOW?
Follow & Connect with us