Most Hard Rock Cafes are locked in the eighties in terms of service, noteworthy memorabilia and menu but when it's the Hard Rock Cafe Memphis you're going to see some real rock n roll treasures.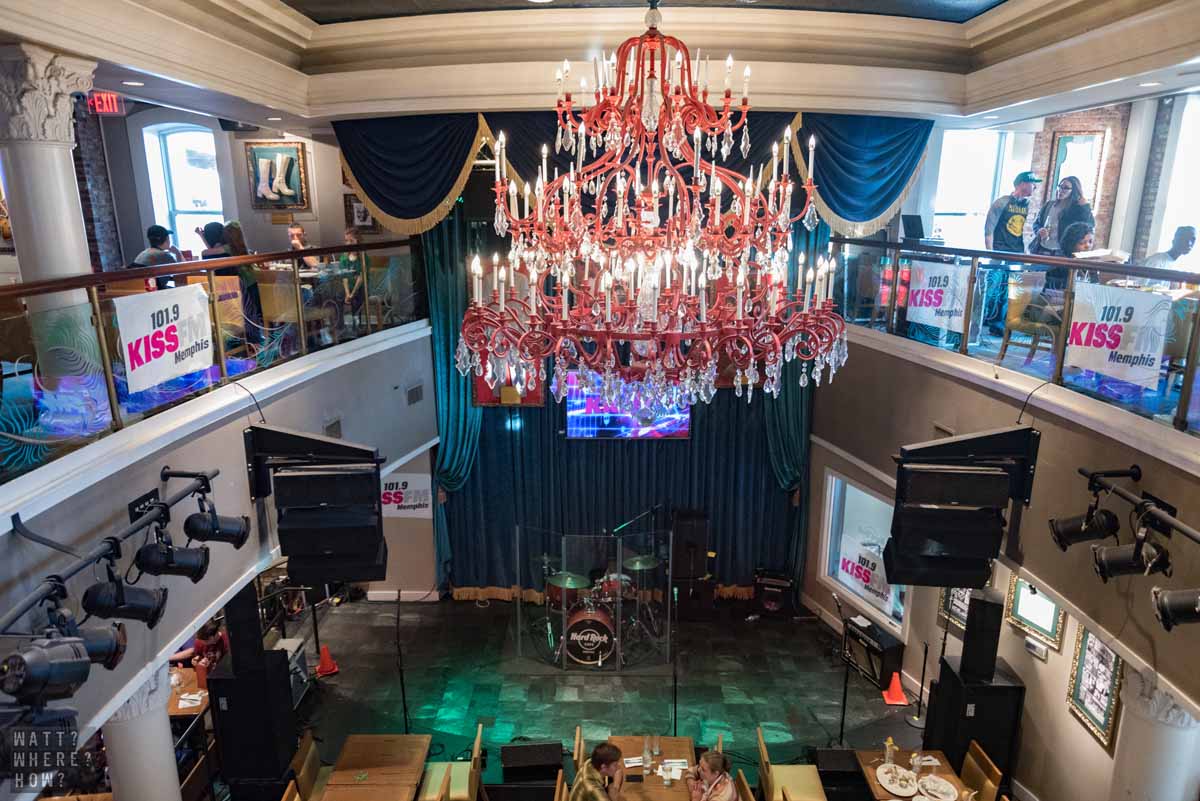 Who ever goes into a Hard Rock Cafe just for the food? The booze, sure! Sadly this place doesn't seem keen to deliver on either with lengthy queues to get a table and bar staff who seem allergic to human contact. Feeling fairly assured that we won't be asked to leave if we take photos, as they can't even make the effort to ask us what we want to drink, we treat it as a museum field trip.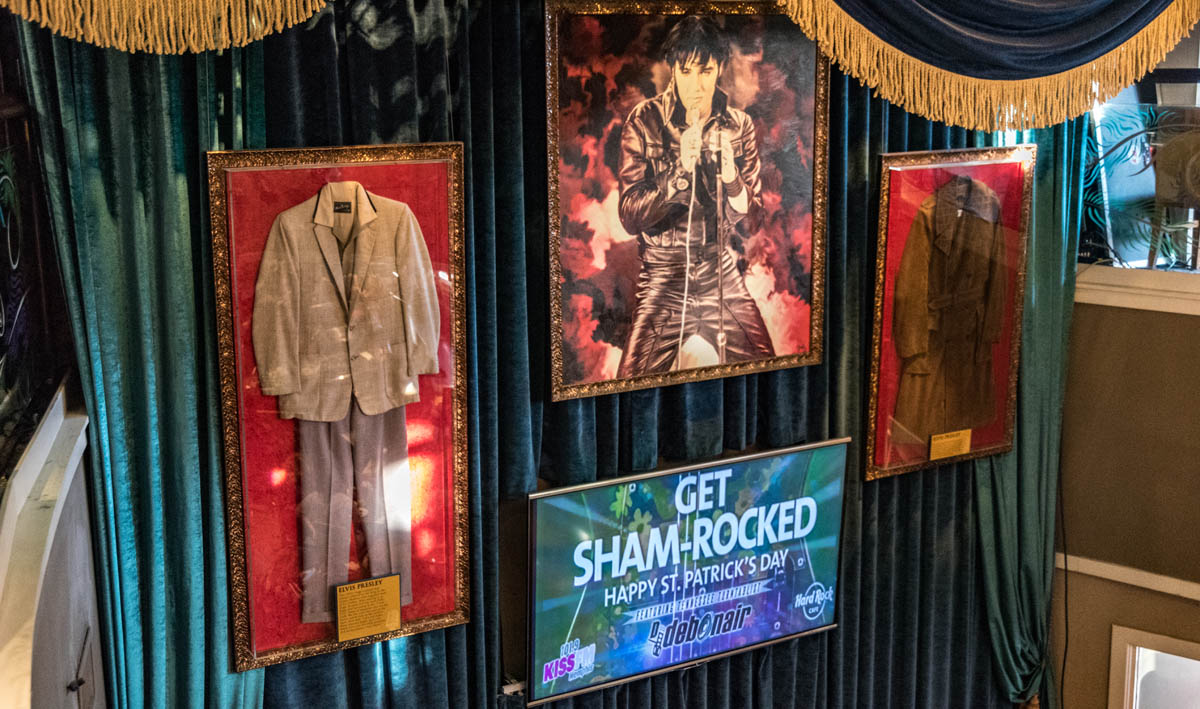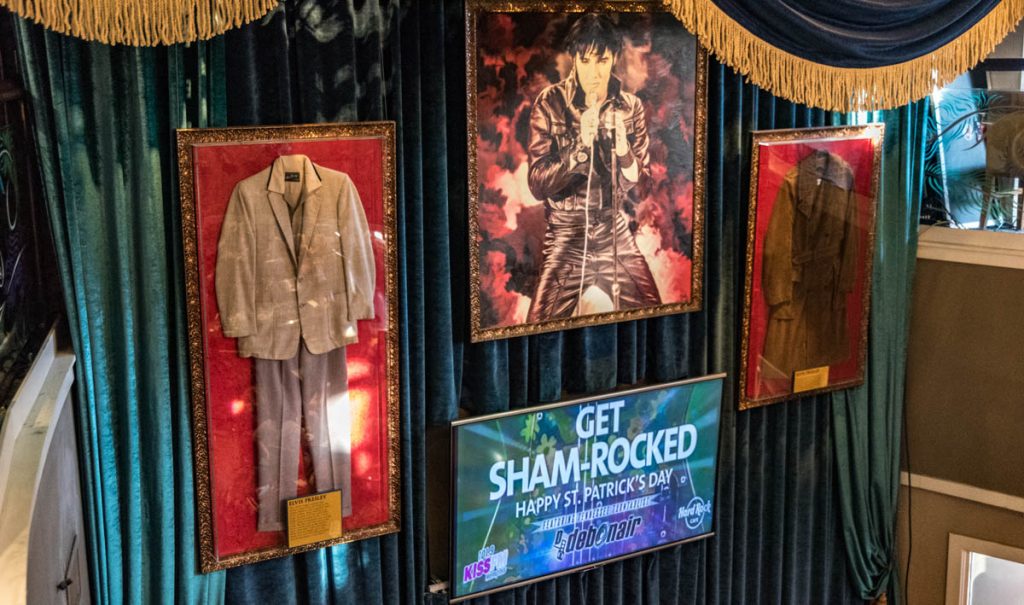 The foyer captures an early 90s vibe with mezzanine looking over a dining area and dance floor. A drum kit is setup behind Plexiglas – evidence of regular live covers bands but even though it's late on a holiday, there's nothing going on. Above the dance floor in two glass cases are Elvis' suits.
On the ground floor, the key artifacts include one of our favorite models of basses ever made. A Fenderbird, the Fender-Gibson hybrid of a Thunderbird and a P-bass. It was played by none other than Thunderfingers himself, The Who's John Entwhistle.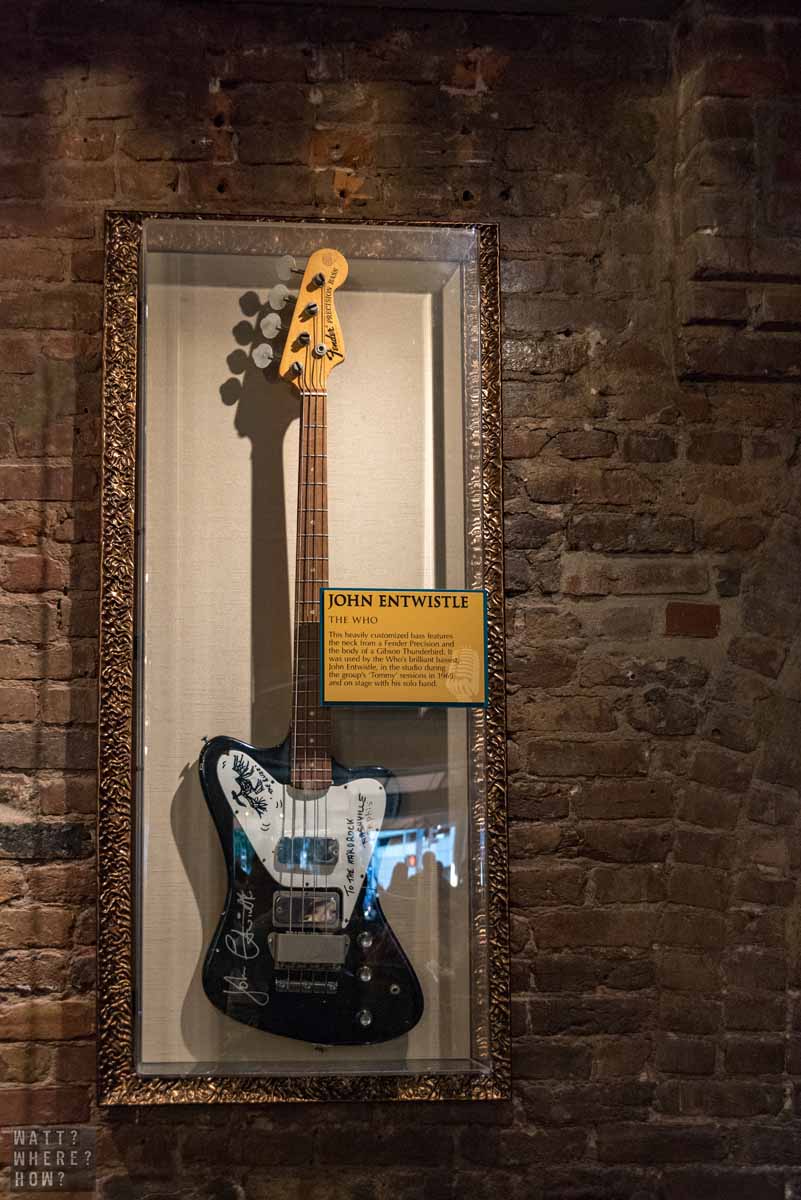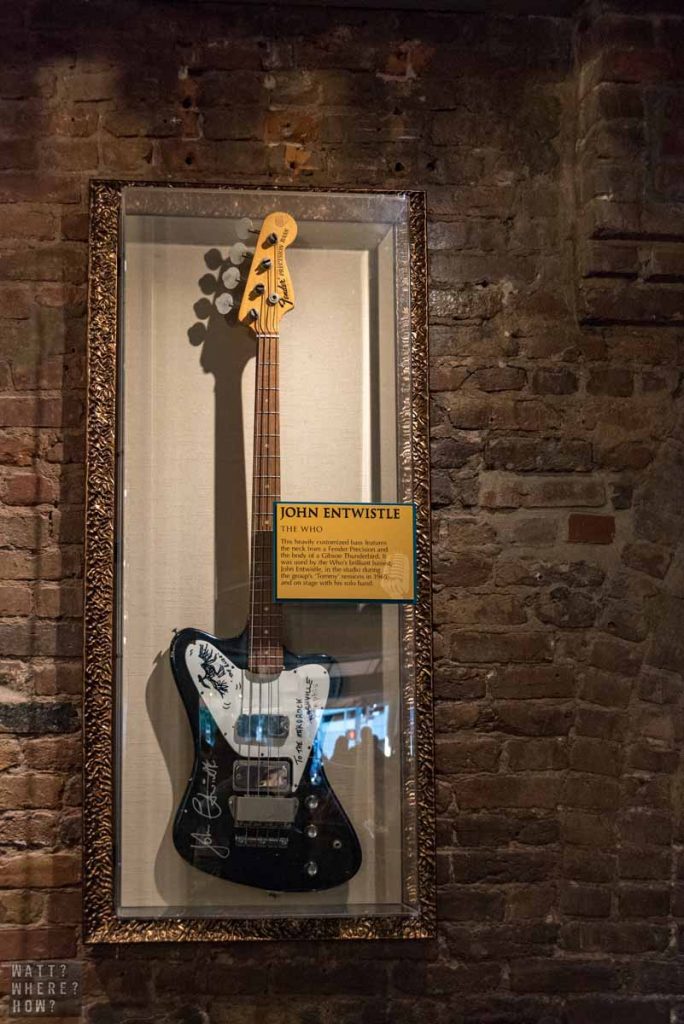 For funk and soul lovers, a velour and fur jumpsuit once worn by Isaac Hayes will have you wondering at first if it belonged to a female pop star. It's so sleek and flamboyant, but then again, so was he before his age and calorie intake caught up with him.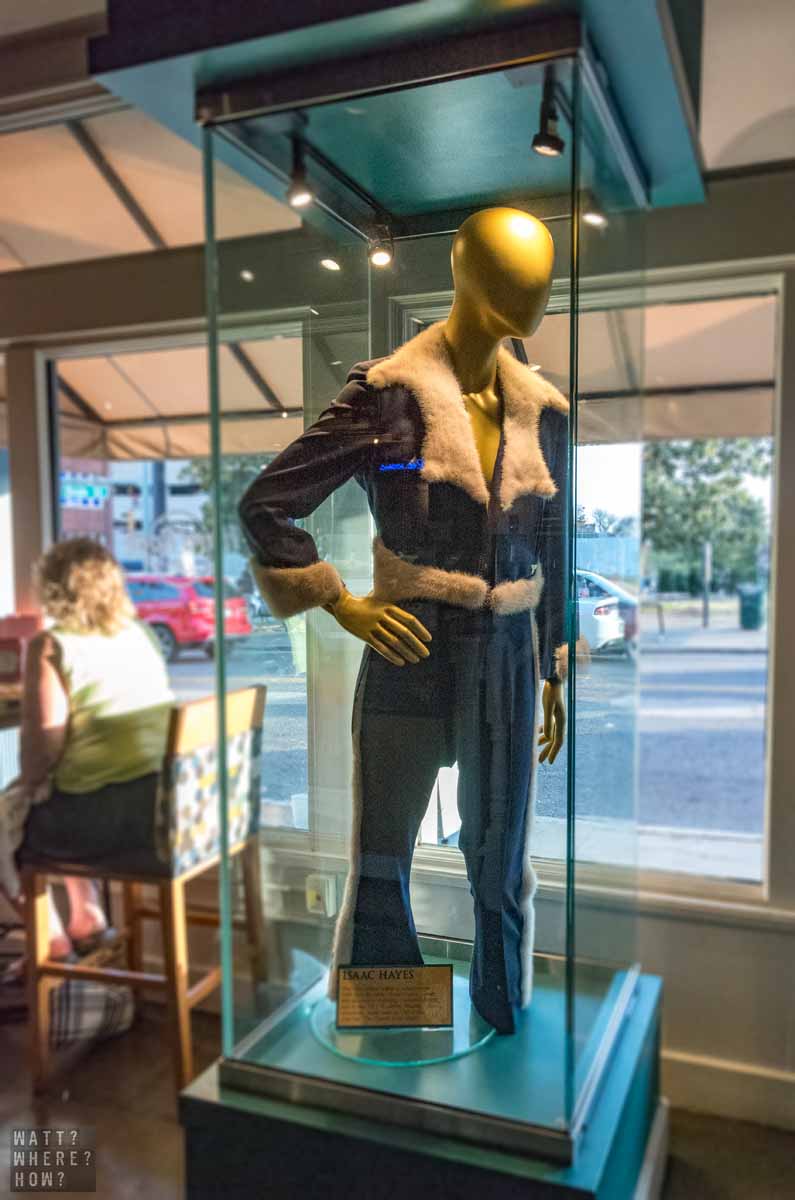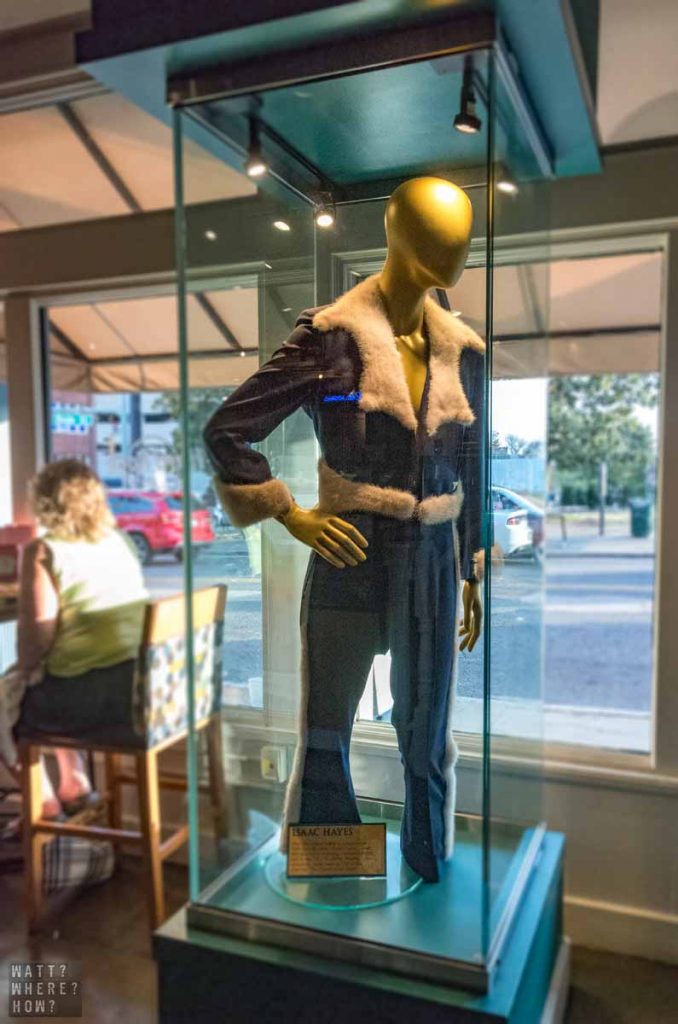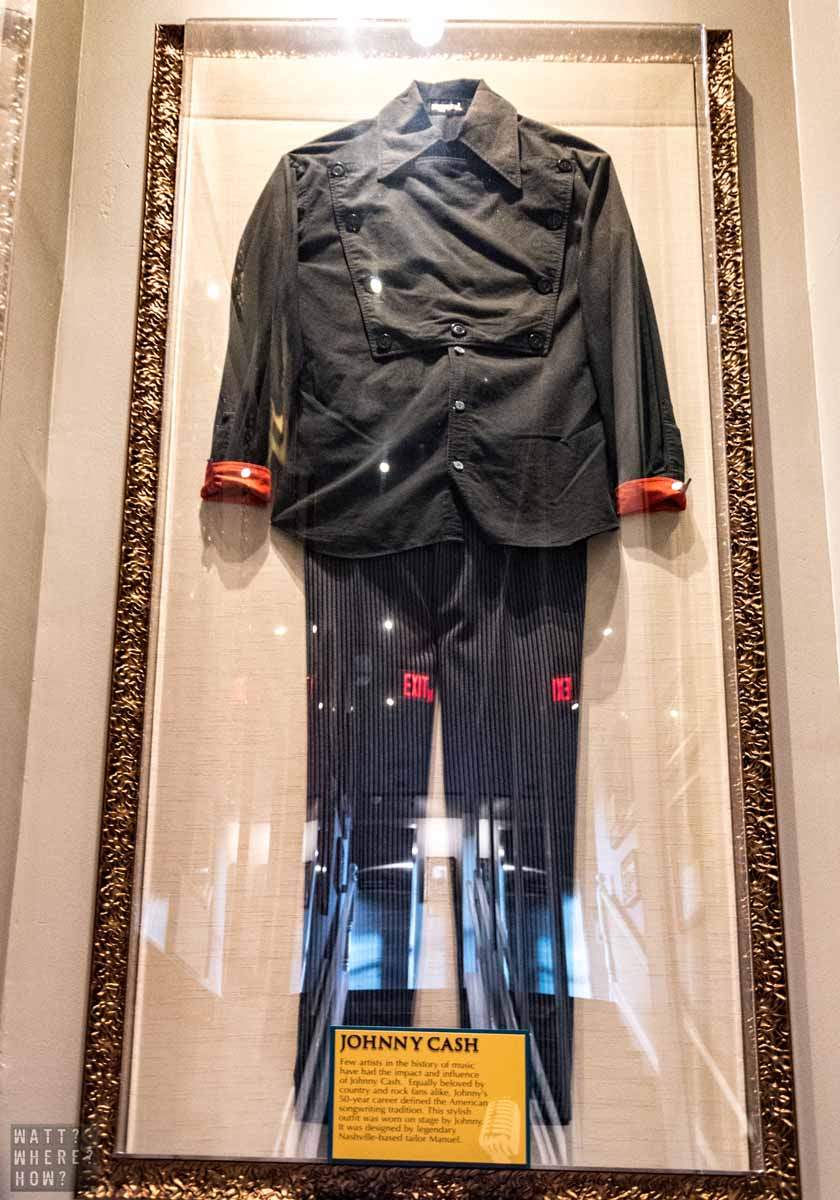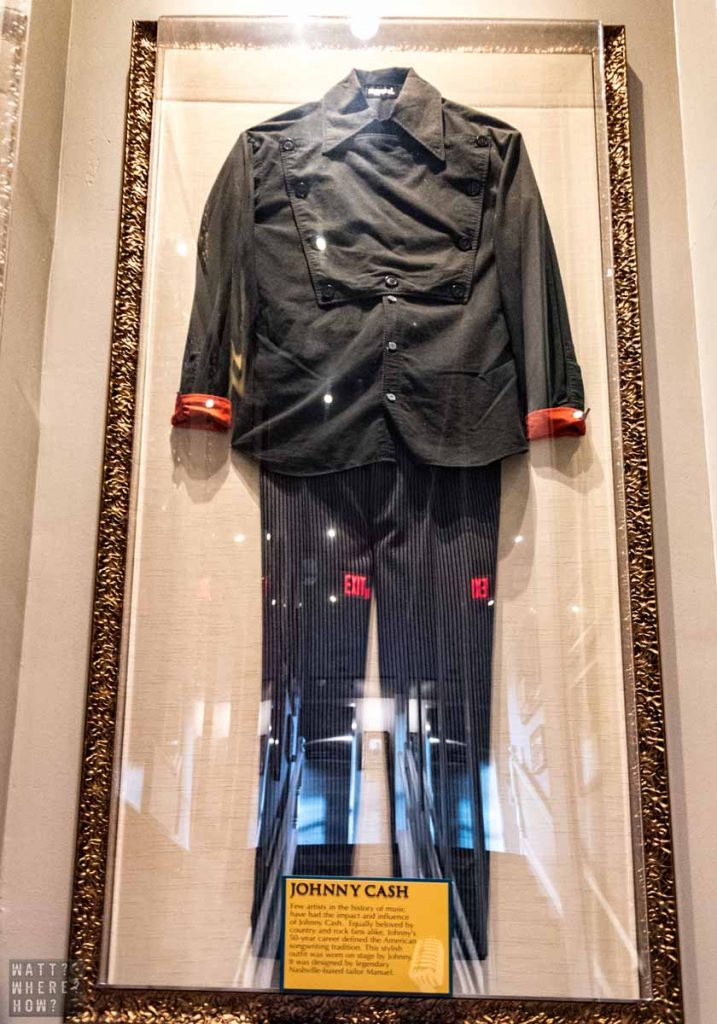 There are the requisite signed drum sticks and tour shirts including one owned by Ronnie Wood of the Faces and The Rolling Stones but if you head upstairs you'll find the real treasure.
Ascending the stairs, there's a suit owned by the man in black, Johnny Cash and if you pass the signed Fender Stratocaster owned by Chris Isaak and head to the back room, you'll be able to rub shoulders with the King of Rock and roll himself – or at least stand shoulder to shoulder with the blue prison smock he wore in Jailhouse Rock.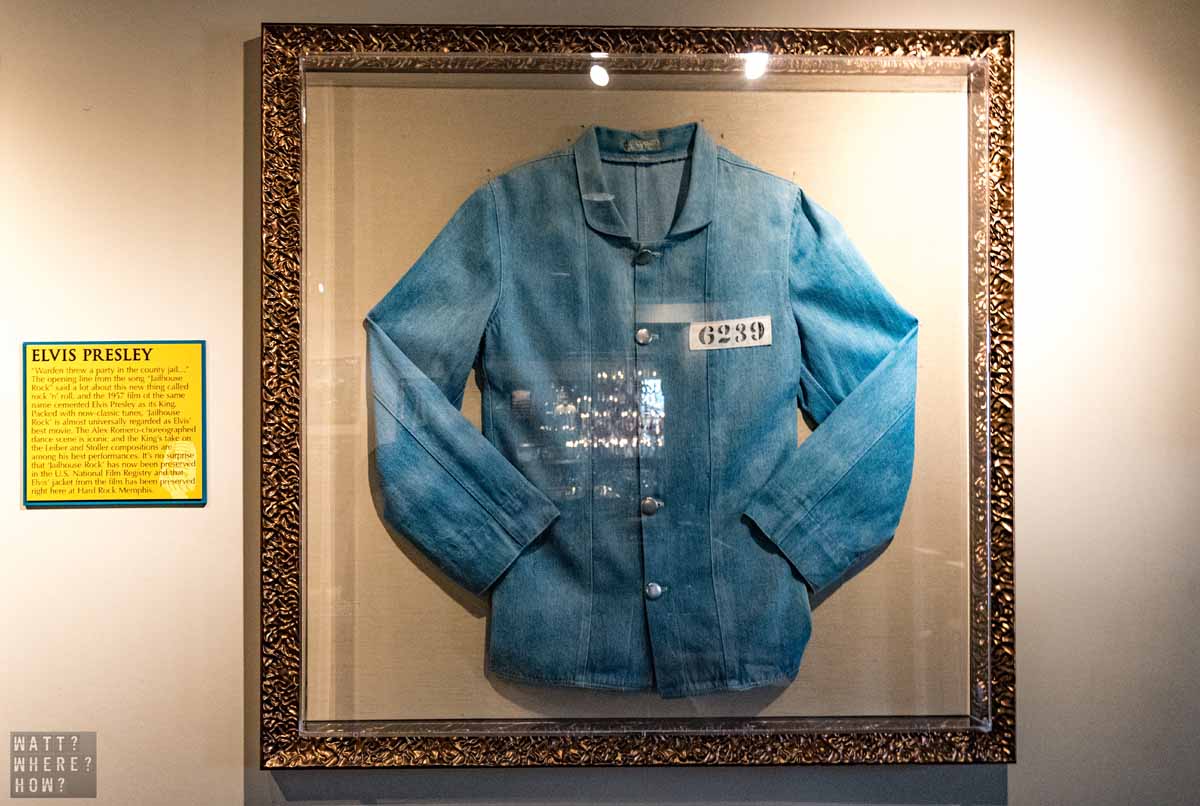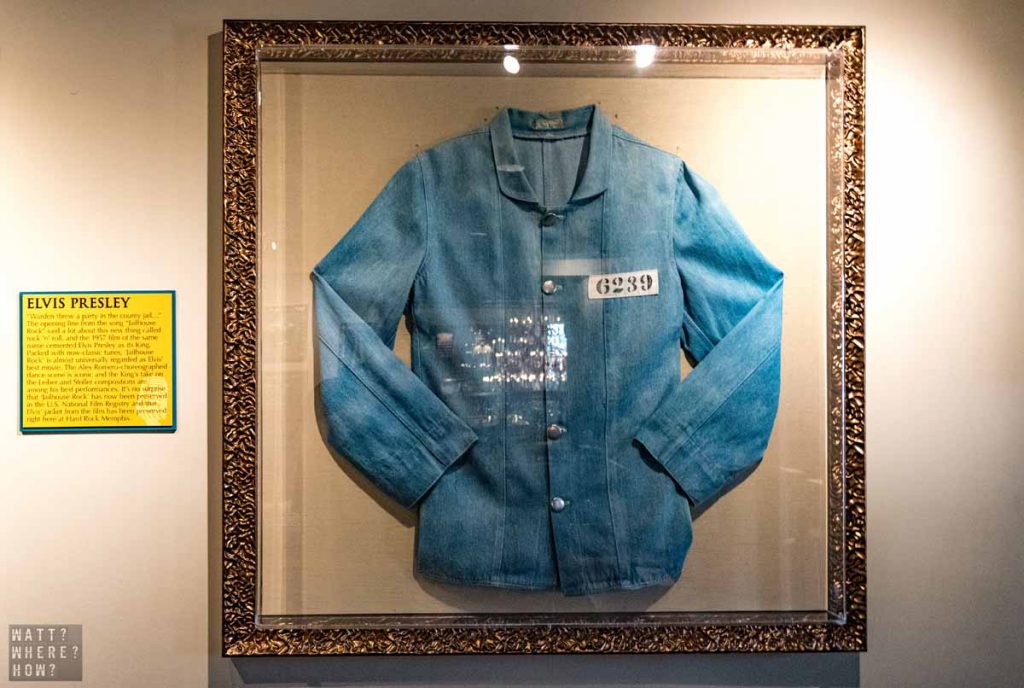 Positioned rather awkwardly on the wall behind a large, young family is the piece we've come for – albeit making for a rather awkward photo – the white and rhinestone cape he wore in his later years, positioned in full spread like he'd flourish in his larger than life performances.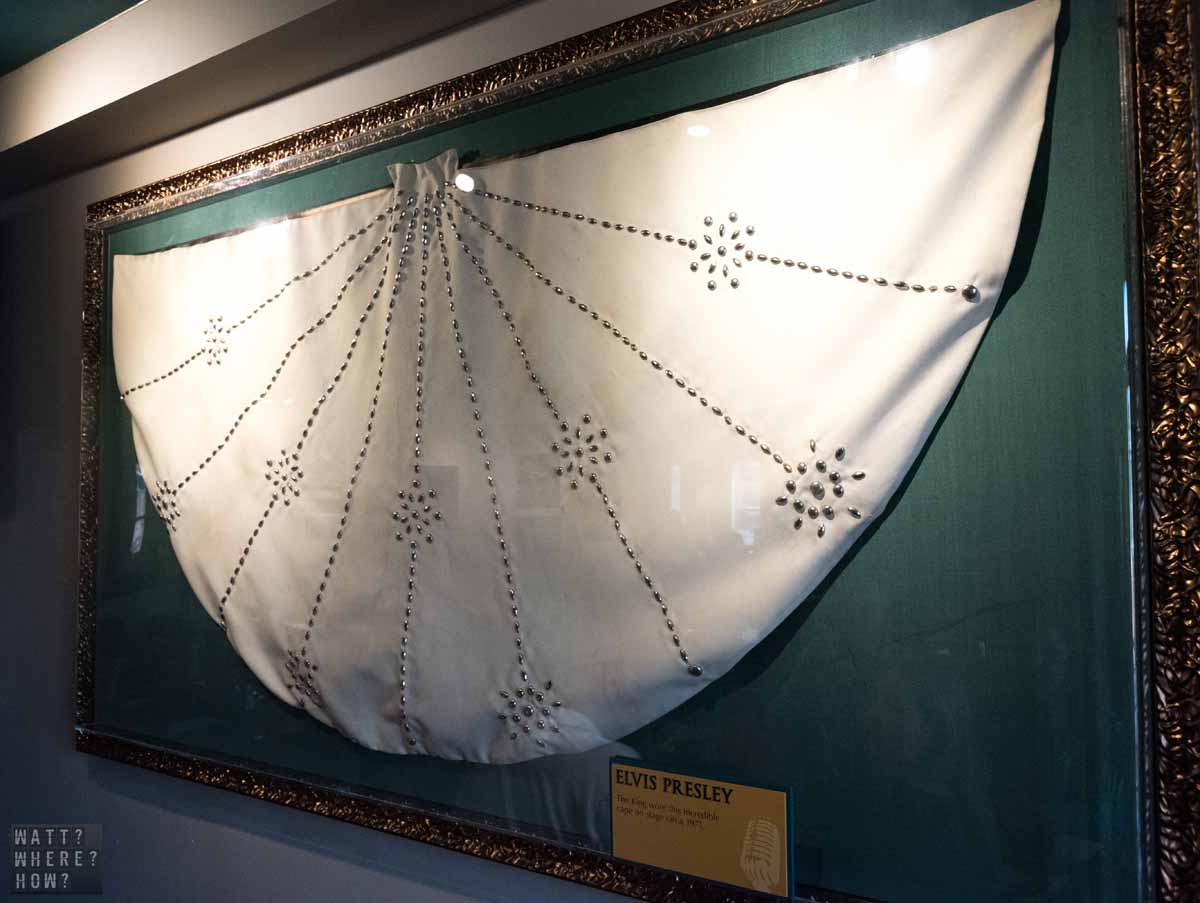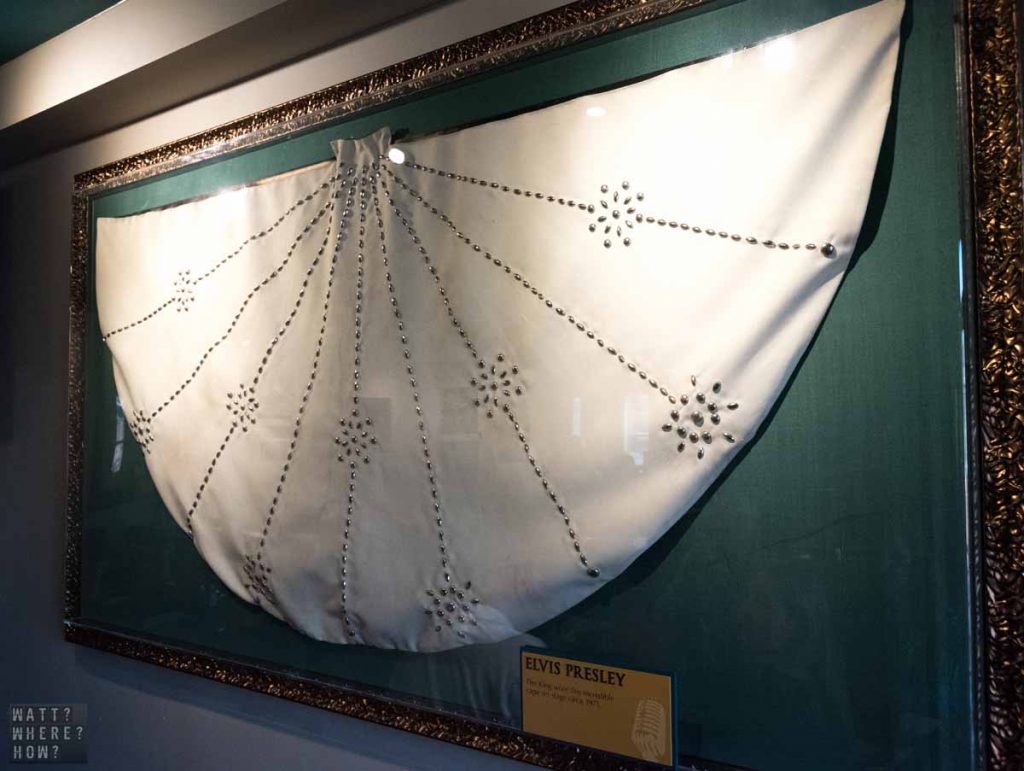 If you're at the upper end of Beale, save your drinks money for one of the cooler places and drop in to the Hard Rock Cafe Memphis, not for its service but to be immersed in some of the best pieces not found in other rock museums and Elvis sites.
For more things to do in Memphis Tennessee, click here.
WHAT?
The Hard Rock Cafe Memphis is home to some treasures of rock and roll and some terrible service.
WHERE?
126 Beale St, Memphis, TN 38103
[wpgmza id="2″]
HOW?
The Hard Rock Cafe Memphis is open from 11am to 12am daily and until 1am on Fridays.
Follow & Connect with us