Memphis' Bass Pro Pyramid is the world's largest Bass Pro Shop, fishing, and outdoor retail outlet, treading an incredibly fine line between mega shopping experience and redneck wonderland.
So what's with the Pyramid?
The Mississippi and the Nile are two very different river systems, but both have a Memphis on their respective shores, so it made total sense to developers in the 1980s to add a pyramid to this one. A giant glass pyramid that also served as a 20,000-seat arena.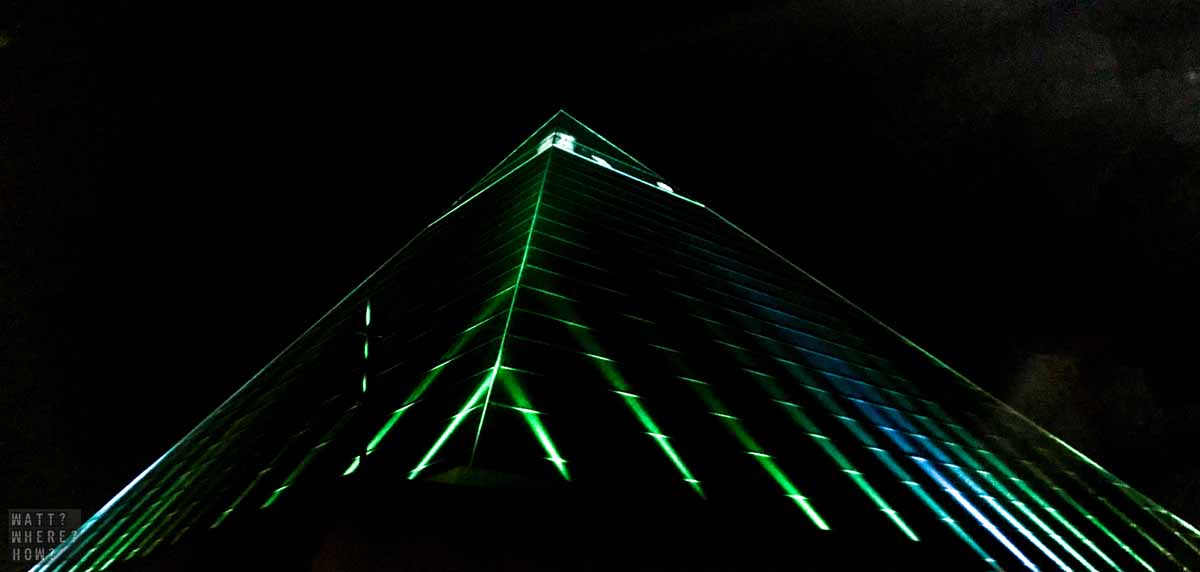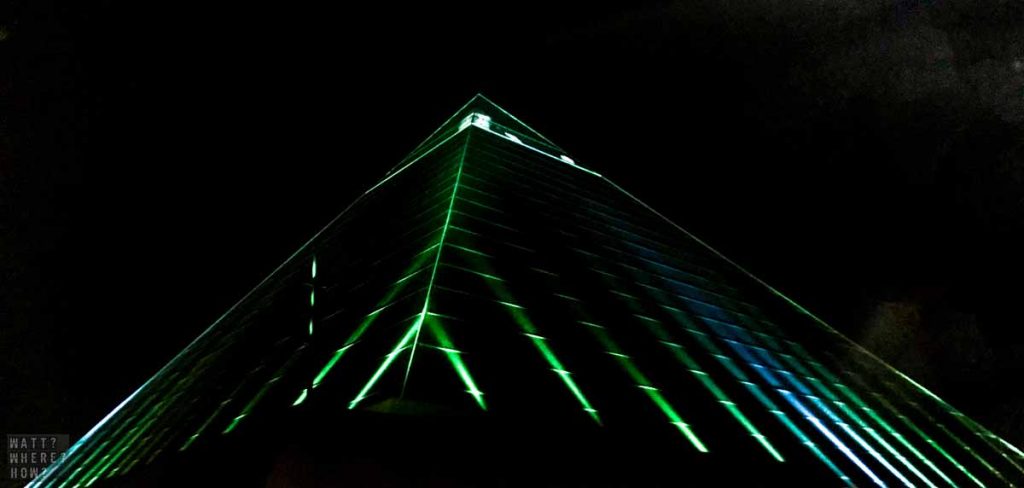 The Great American Pyramid opened in 1991, towering 32 stories high. Until 2004 it served as the home of the Memphis Grizzlies until they switched base to the FedEx Forum just off Beale Street. It also hosted sell-out gigs by Phish and The Rolling Stones and the legendary 2002 fight between Mike Tyson and Lennox Lewis. Sadly the arena was shuttered around 2007 and lay dormant until around 2010 when the Bass Pro Shop set out plans for a massive redevelopment that would transform it into the Bass Pro Pyramid, a shopping experience like no other.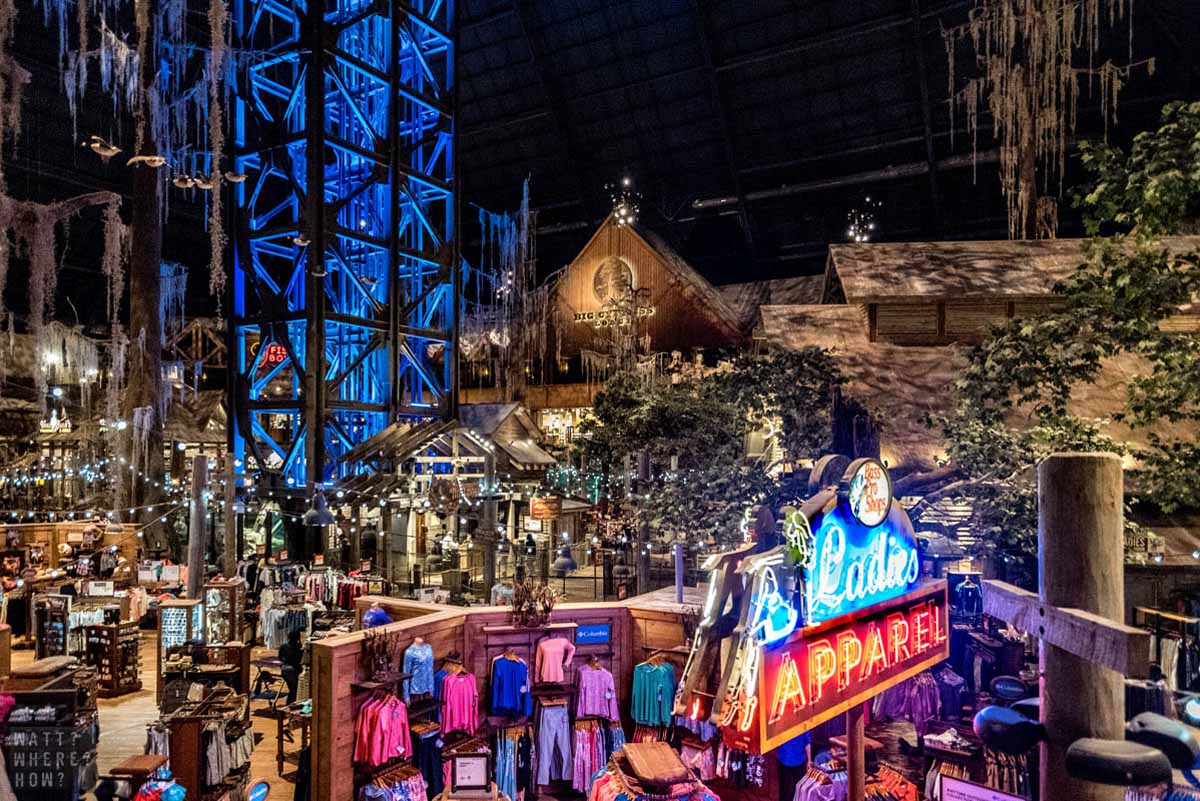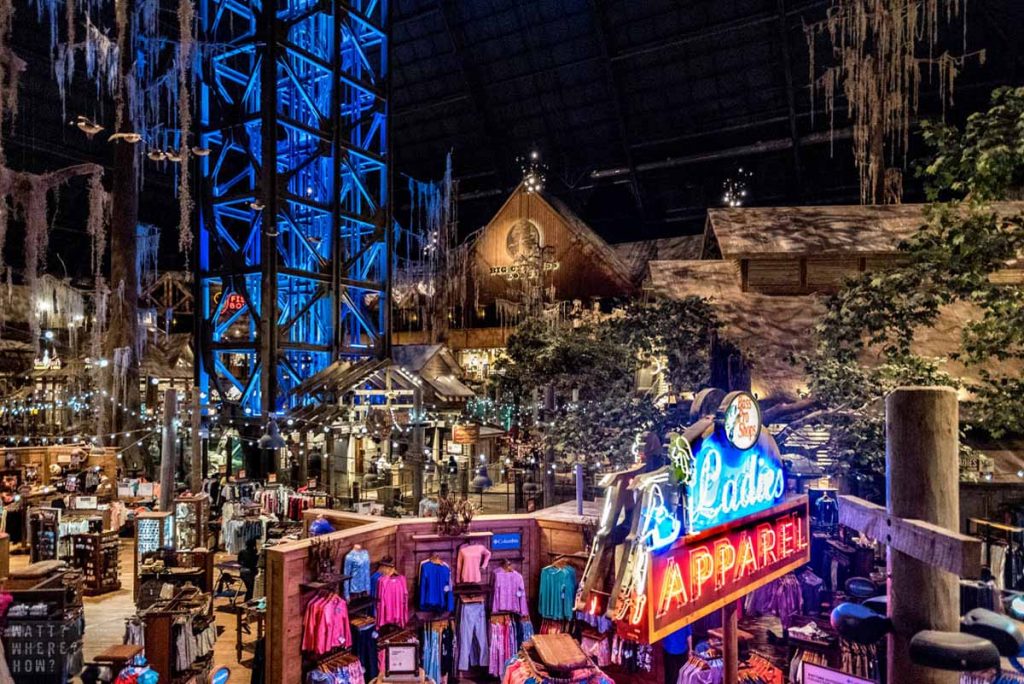 Inside the Bass Pro Pyramid
With their traditional focus on outdoor sports like hunting and fishing, their visionary designers brought the bayou inside. The main floor is laid out with wooden walkways over a grand 600,000-gallon pool full of freshwater fish like catfish, bass and carp. Behind a plexiglass wall, three gators lazily languish. Gristled trees jut out of the artificial banks, covered with Spanish moss that hangs from every elevated point in the store.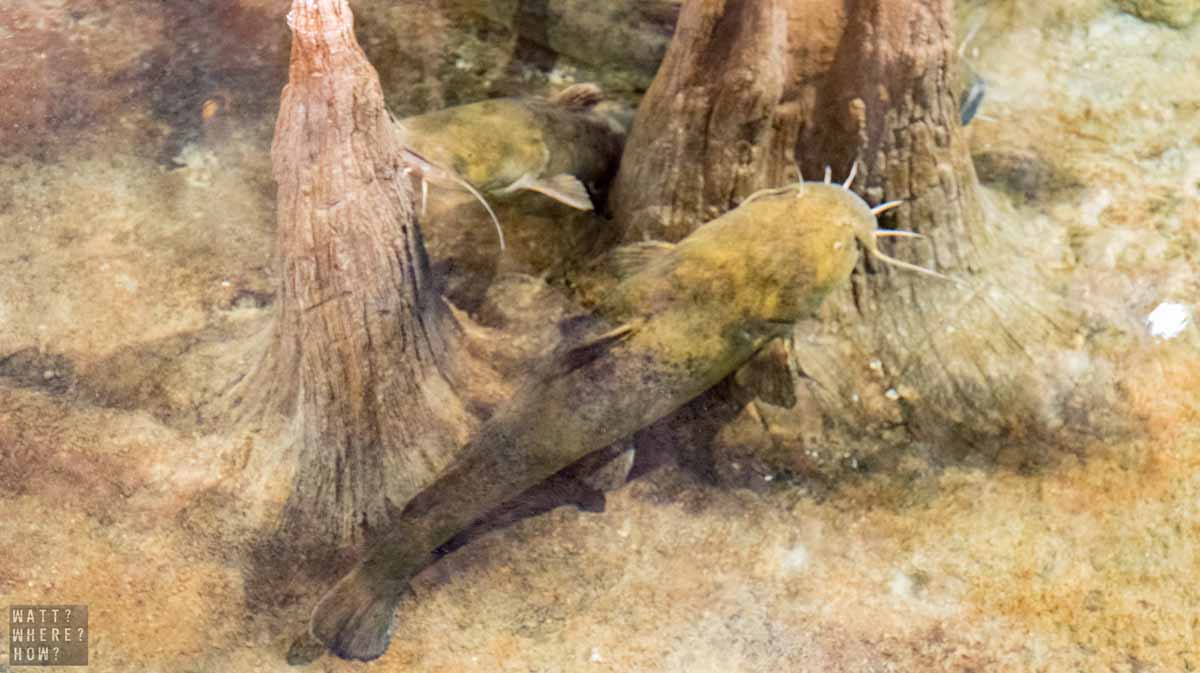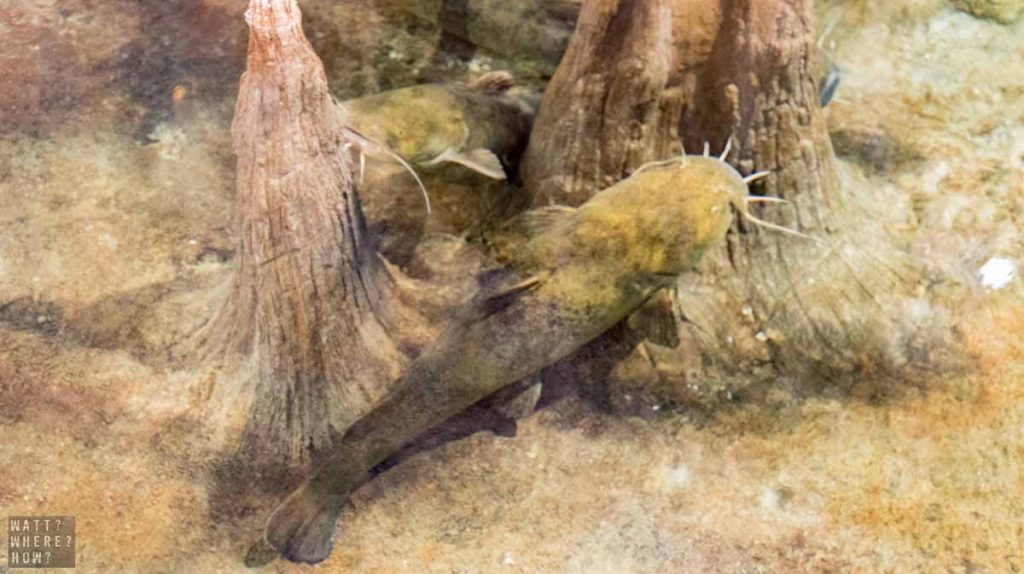 Skirting the edges of the faux bayou are huts housing a fudge shop, a duck hunting museum and any number of specialty departments.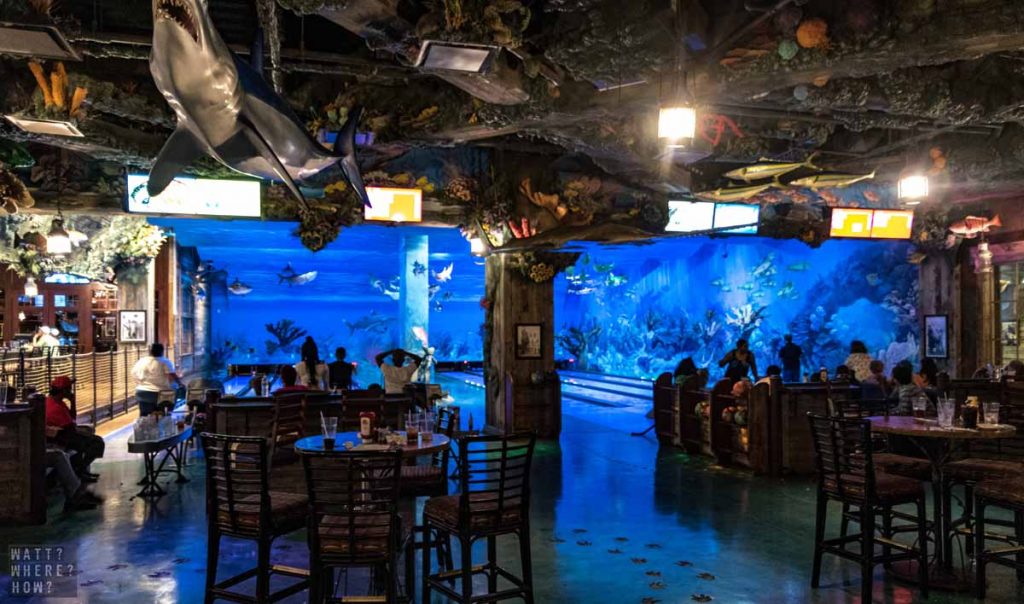 Uncle Buck's Fishbowl and Grill
Uncle Buck's Fishbowl and Grill attracts young families with its gigantic saltwater aquarium and swamp themed bowling alley. In total there are 17 lanes featuring gators as the mechanism to return your bowling balls. Different fiberglass fish, netting, and lake and bayou fishing ephemera and a wash of blue lighting makes it feel like you're hanging out inside a fishbowl – but without the risk of drowning. Plus there's plenty of fish food to sample from the menu. Contact Uncle Buck's at 901-291-8000.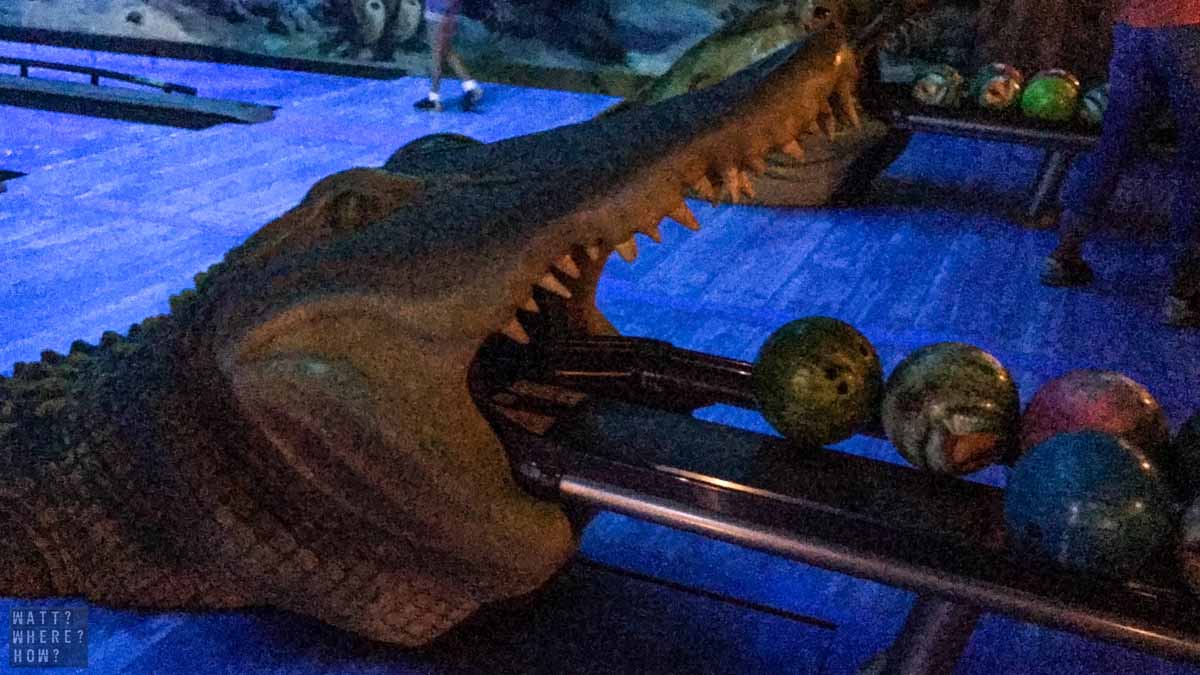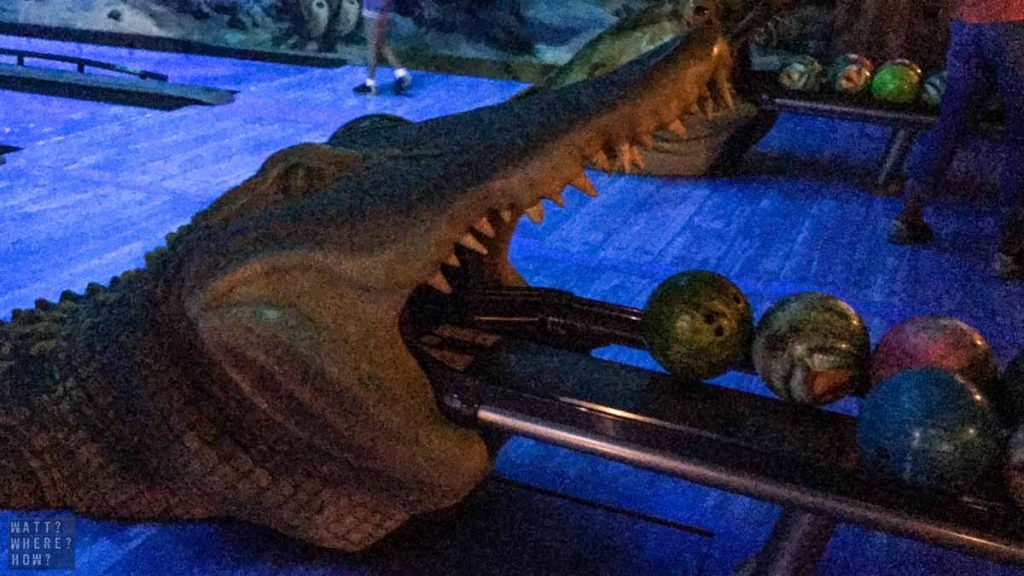 The Great Glass Elevator
Ride America's tallest freestanding elevator up to the apex where an observation deck just out over the side of the Bass Pro pyramid. The view is spectacular, and you can easily see across the state lines of Arkansas and Mississippi. Grab a beer or a bite at the Sky High Catfish Cabin or just get entranced by the spectacular aquarium that dominates the bar.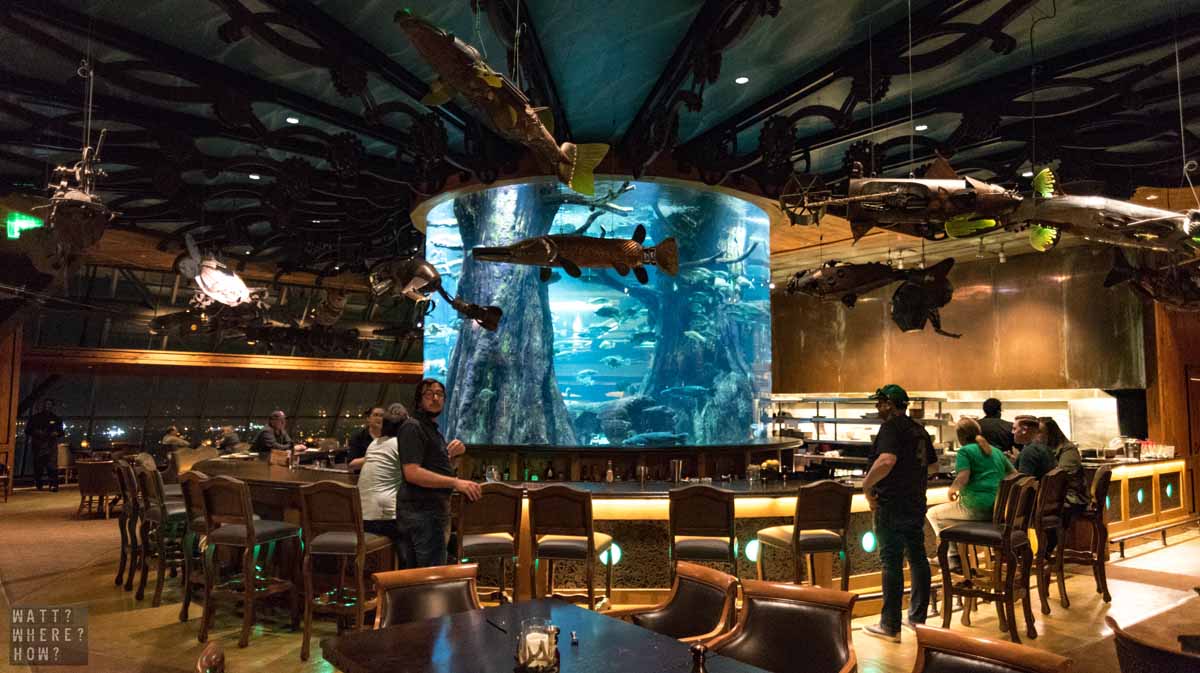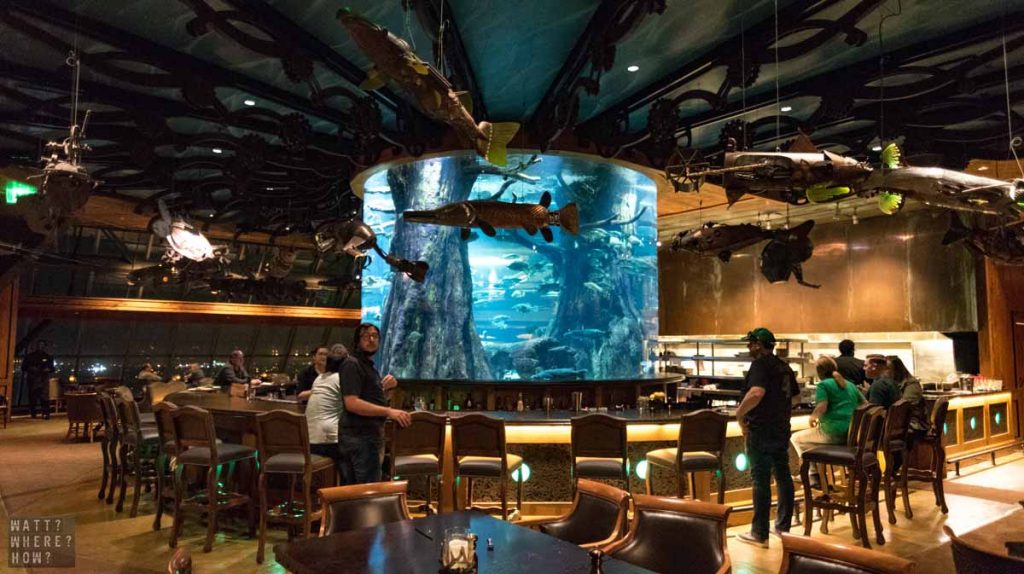 Elevator access is located at the top of the Pyramid and costs $8 ($5 for kids 5-12). Admission is included for Big Cypress Lodge guests. Elevator and Observation Deck hours are 11:00 am – 8:30 pm Monday – Saturday and 11:00 am – 6:30 pm on Sundays. The restaurant is open Monday – Saturday from 11:00 am – 9:00 pm and 11:00 am – 7:00 pm on Sundays.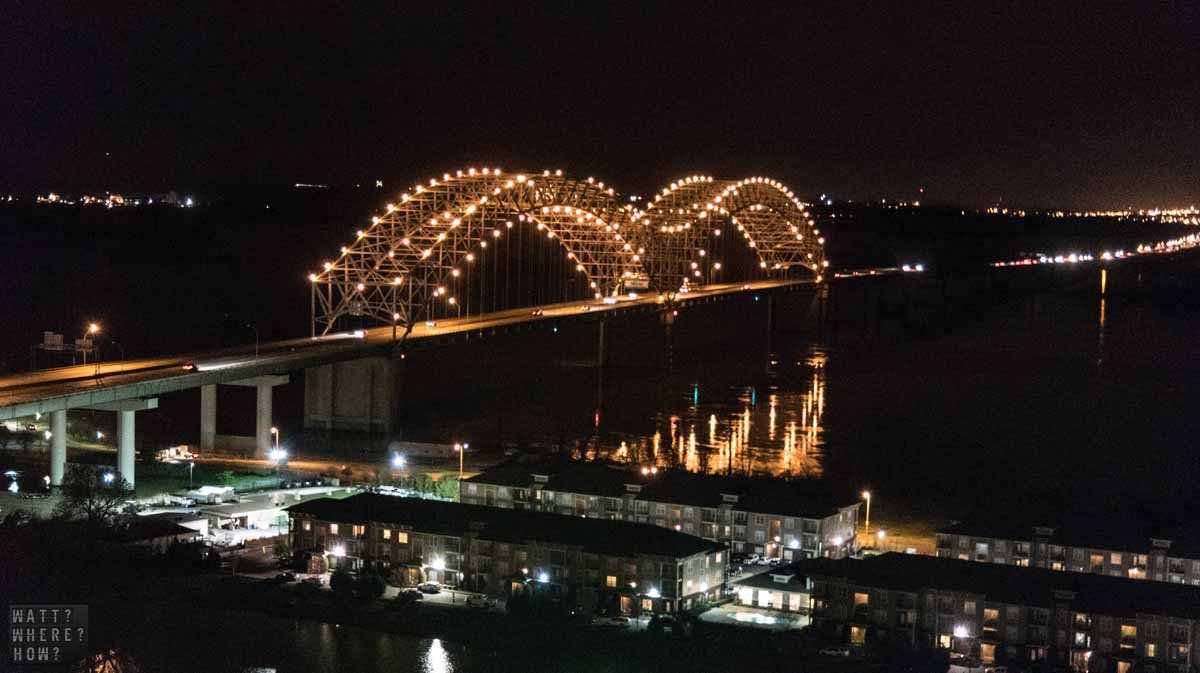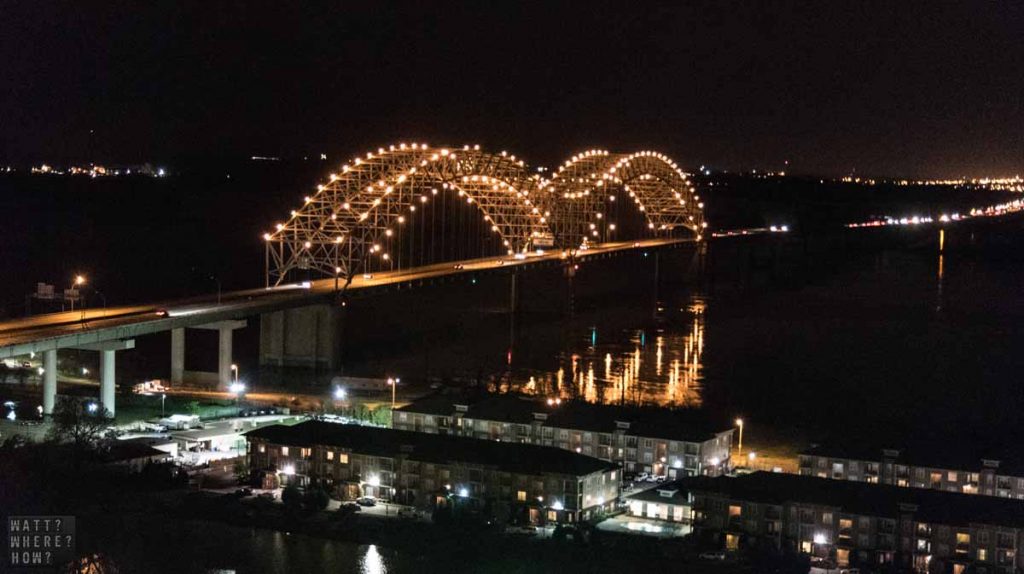 For true hunting devotees you can even stay over for the night alone any of 1000 rooms and suites styled to look like a hunting lodge in the Big Cypress Lodge which is built overlooking the showroom floor. For that lazy bayou-side feel, most rooms have a porch with rocking chairs. Contact Big Cypress Lodge at 1-800-225-6343 or 901-620-4600 and big-cypress.com.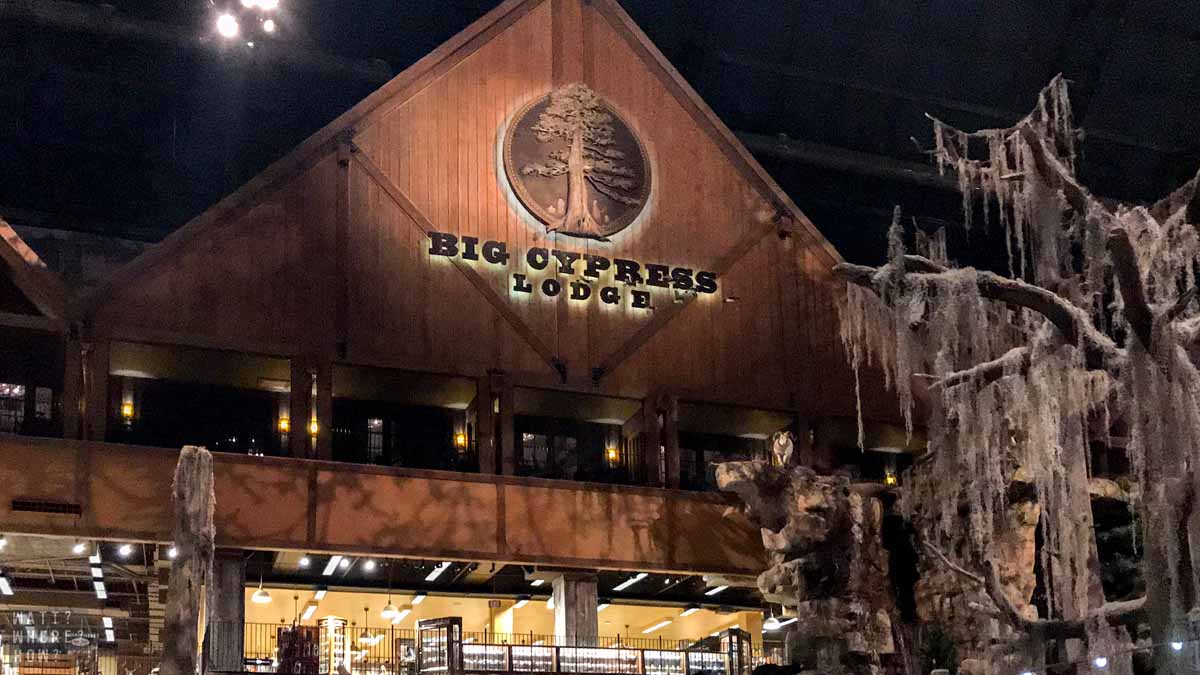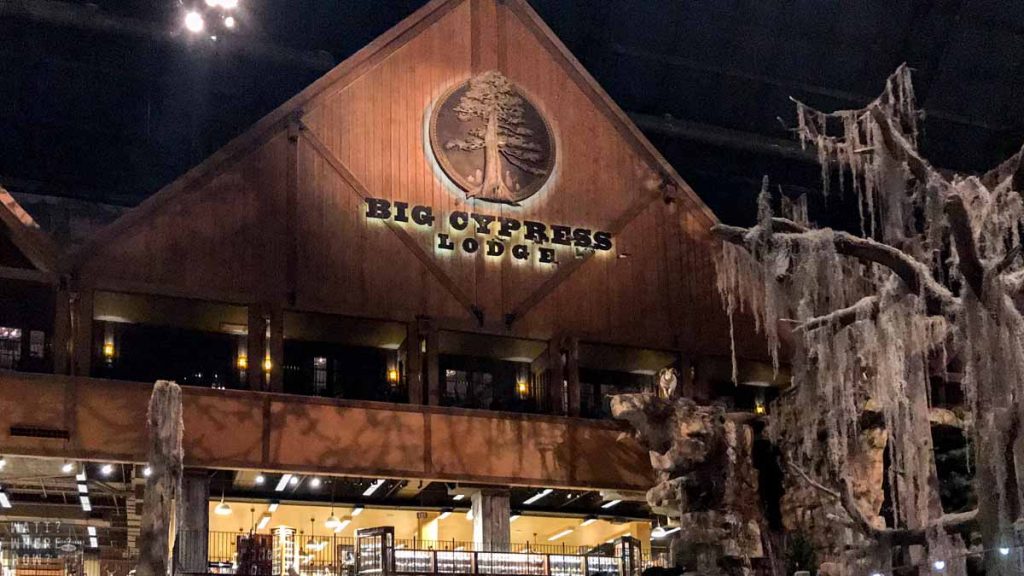 Bargain Hunting
It's the range and experiences here that bring in millions of Americans each year. Where else can you find everything you've ever wanted in the one place. The gun shop has a terrifying selection of handguns, revolvers, high powered rifles and semiautomatic almost military grade weaponry along with an arsenal of shells. Assuming you are actually in the market for a gun, you can test them out on site – they have their own shooting range.
The duck hunting department has camouflage wear, hides, motorized, remote controlled decoy ducks and boxes of shotgun cartridges. There's even a duck hunting museum – the Ducks Unlimited Waterfowling Heritage Center. For those who prefer a more traditional approach to hunting, there are racks and racks of powerful long bows and crossbows.
Where there's smoke
Fans of barbecue will love the meat processing section at the Bass Pro Pyramid Memphis. Large bags of exotic wood chips cast a fragrant scent of mesquite, hickory, and applewood. Simple smokers compete with sophisticated units and the range of accessories is enough to excite any brisket or rib aficionado.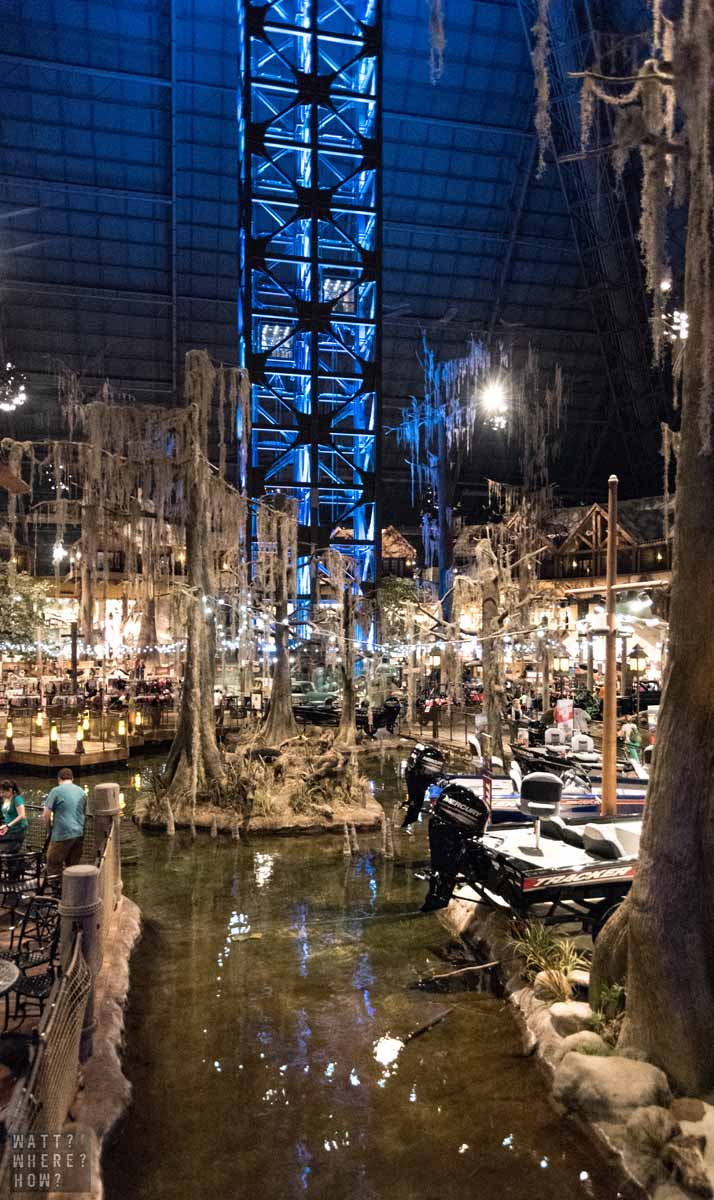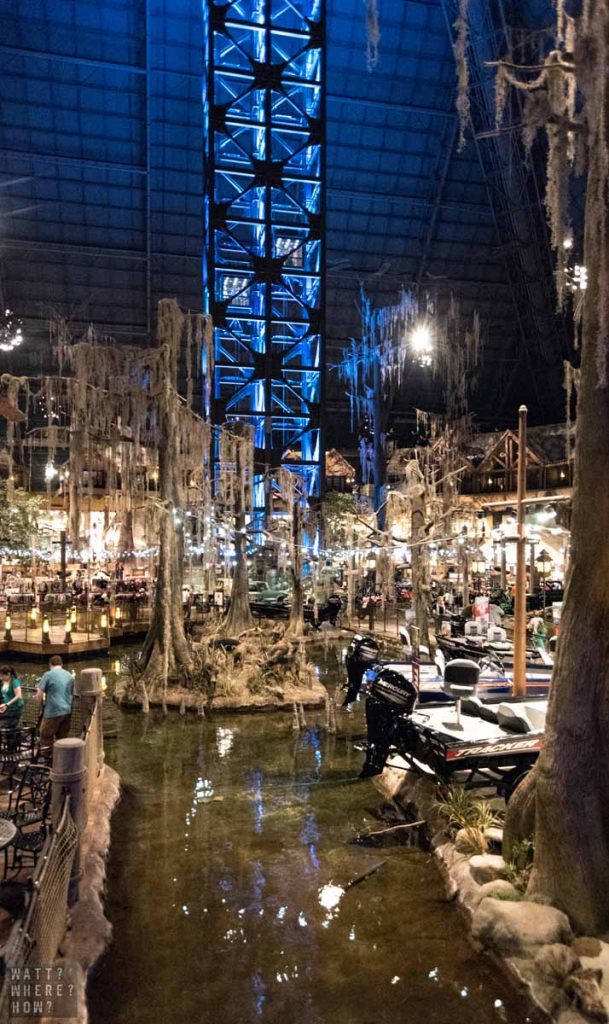 But Bass Pro Shops are mostly about fishing. Along with an extensive selection of rods, reels, waders and lures, there is an impressive collection of power boats to chase the bass. These are parked on trailers in situ to the ponds. Oh, to have the money to own one of these, or even the car to attach them to! That's part of living in New York – we have given up driving for the foreseeable future.
As far as tourist attractions go, this place won't be for everyone, but as an insight into the southern psyche, it's priceless.
WHAT?
The Bass Pro Shop at the Pyramid is America's largest specialty store.
WHERE?
1 Bass Pro Dr, Memphis, TN 38105
HOW?
The Bass Pro Shop is at the extreme end of Downtown, right by the river. We took an Uber and would recommend that method for anyone without a car – otherwise drive and park, there are plenty of spaces.
| | |
| --- | --- |
| Friday | 8AM–10PM |
| Saturday | 8AM–10PM |
| Sunday | 8AM–7PM |
| Monday | 8AM–10PM |
| Tuesday | 8AM–10PM |
| Wednesday | 8AM–10PM |
| Thursday | 8AM–10PM |
Follow & Connect with us