16 Long Weekend Escapes from New York City
If you feel like 2020 owes you a break, here are some great trip ideas and 16 long weekend escapes from New York City.
With the whirlwind of chaos that has turned 2020 from the year with so much potential to the year from hell, travel plans have been destroyed, international trips vetoed, and most other states rendered pointless for safe, COVID-free breaks, due to their disdain for the realities of a global pandemic. So, parking all negativity to the side, here are our 16 long weekend escapes from New York City – most without the need for a car.
NEW YORK STATE
OK, Upstate New York is a little further than just up the Hudson, but if you're new to the state, dip your toes into some of the cute towns in the Hudson Valley that are accessible by car. There are nearby gems like Yonkers and Beacon, Fishkill (for apple picking), and New Paltz for wine tasting.
For those keen on a road trip to the real Upstate, head to Syracuse, Lake Placid, Buffalo, and the Finger Lakes.
Sleepy Hollow, NY
WHAT?
Sleepy Hollow is a small community, immortalized in Washington Irving's haunting The Legend of Sleepy Hollow, where a headless horseman pursues Ichabod Crane over the bridge in the darkness. About 15 minutes by foot from Tarrytown station, there are still connections to Irving's tale, with a memorial, a plaque on the modern bridge, and his grave in the adjacent, The Old Dutch Church of Sleepy Hollow. For history buffs and families, visit the Philipsburg Manor House and water wheel, dating back to 1693. It is now an open-air museum, with costumed staff and live animals bringing the past to life. For a more modern take on luxury, you can opt to add a ticket to the Kykuit, the Rockefeller Estate (closed for 2020).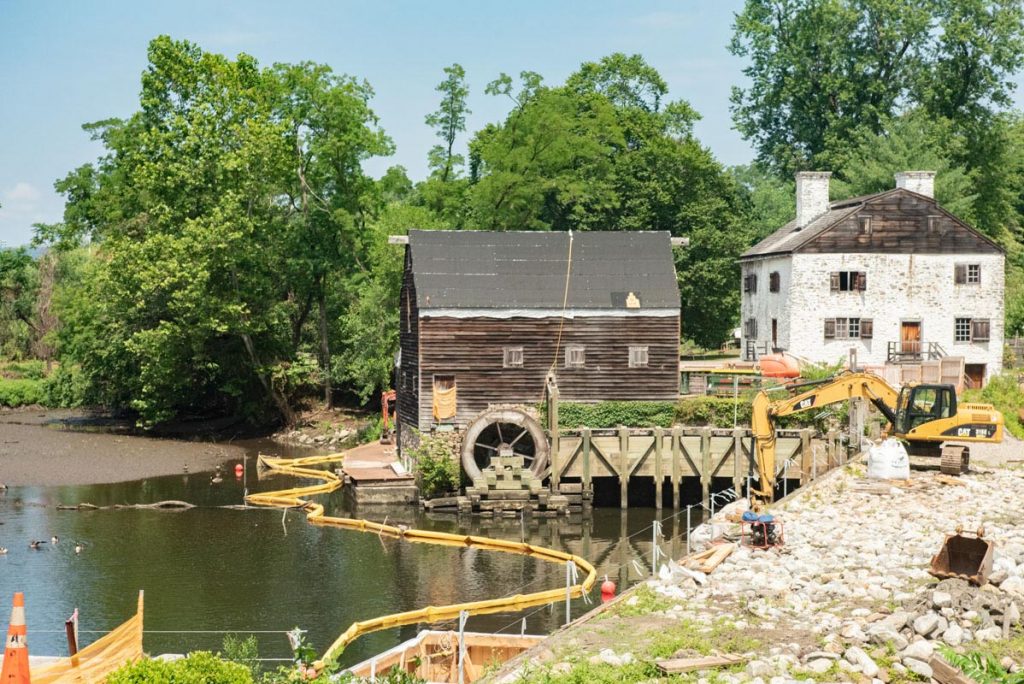 WHERE?
Sleepy Hollow is the next town to Tarrytown on the east side of the Hudson River.
HOW?
Drive the hour north of the city or take the Metro North Hudson Line from Grand Central Terminal and get off at Tarrytown Station.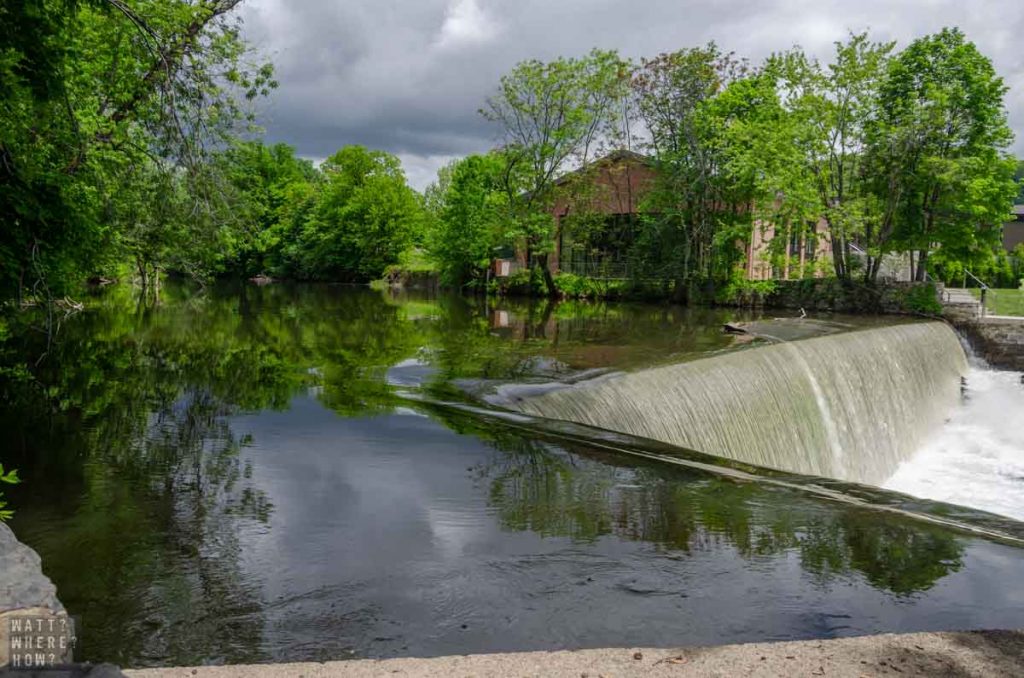 Beacon, NY
WHAT?
A former mill town turned arty country retreat, Beacon is an easy day trip from Manhattan. It has plenty to offer, with DIA Beacon gallery, artisans, antique stores, galleries, craft breweries, bars in bank vaults, fine dining, and the historic Round House overlooking waterfalls.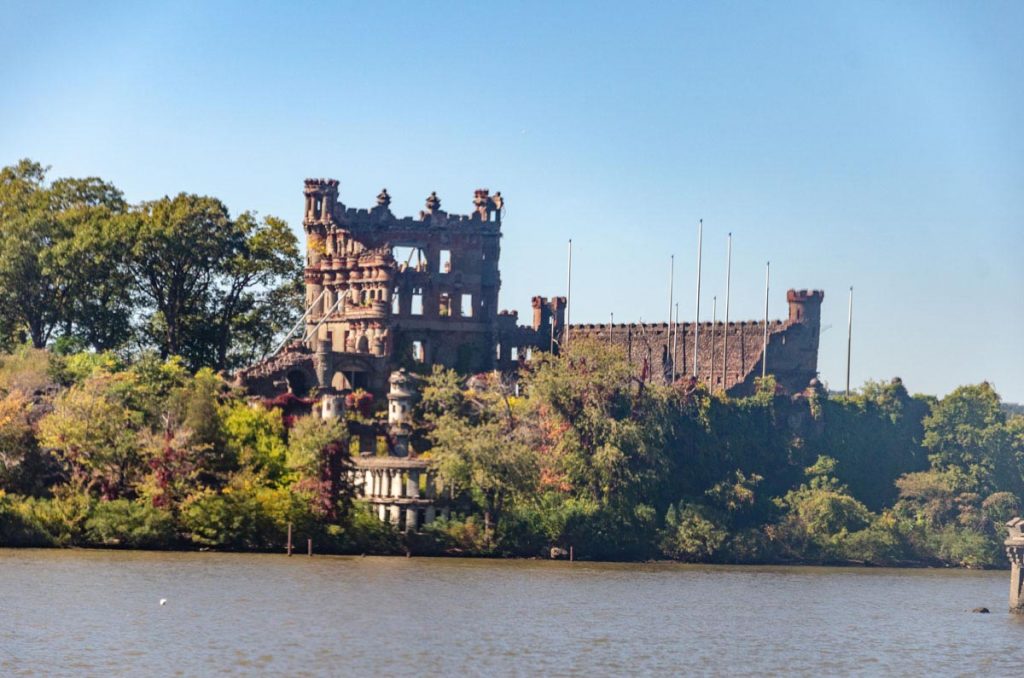 WHERE?
Beacon is on the banks of the Hudson River, approximately 1 hour and 45 minutes north of Manhattan.
HOW?
You can get to Beacon without a car. Take the Metro North Hudson line from Grand Central Terminal.
Great for: Art, shopping, breweries, dining.
Fishkill, NY
WHAT?
Fishkill isn't the sort of place you'll want to go away to for a weekend, but as the days grow shorter, it's our go-to destination for the annual apple/pumpkin picking extravaganza. Other than apple orchards, Fishkill has one of New York's largest prisons, so, yeah – there's not a lot on offer.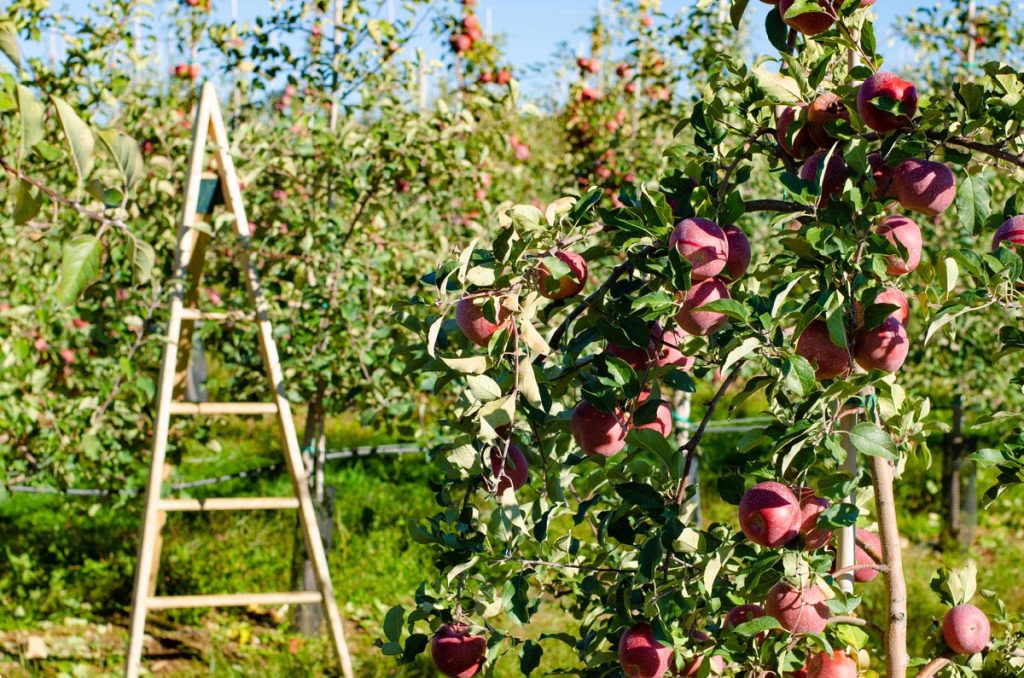 WHERE?
Fishkill is in the Hudson Valley, just north of Beacon. We usually head to Fishkill Farms, where they have live entertainment, hayrides, apple picking, and cider tastings each weekend.
HOW?
Take the Metro-North Hudson line from Grand Central Terminal to Beacon, then you will need to get a cab or Uber – it's not cheap to get out there, so having a friend with a car is a genuine benefit.
Great for: Apple cider donuts, apple picking, picnics, cider tasting.
---
Hunter Mountain, NY
WHAT?
In summer, Hunter Mountain is a mecca for sports and outdoor activities. Prior to 2020, it hosted an annual roots music festival. In winter, the region is regularly blanketed with snow, providing excellent skiing from bunny to experienced. Even when the snow is light, they have excellent snowmaking for guaranteed cover.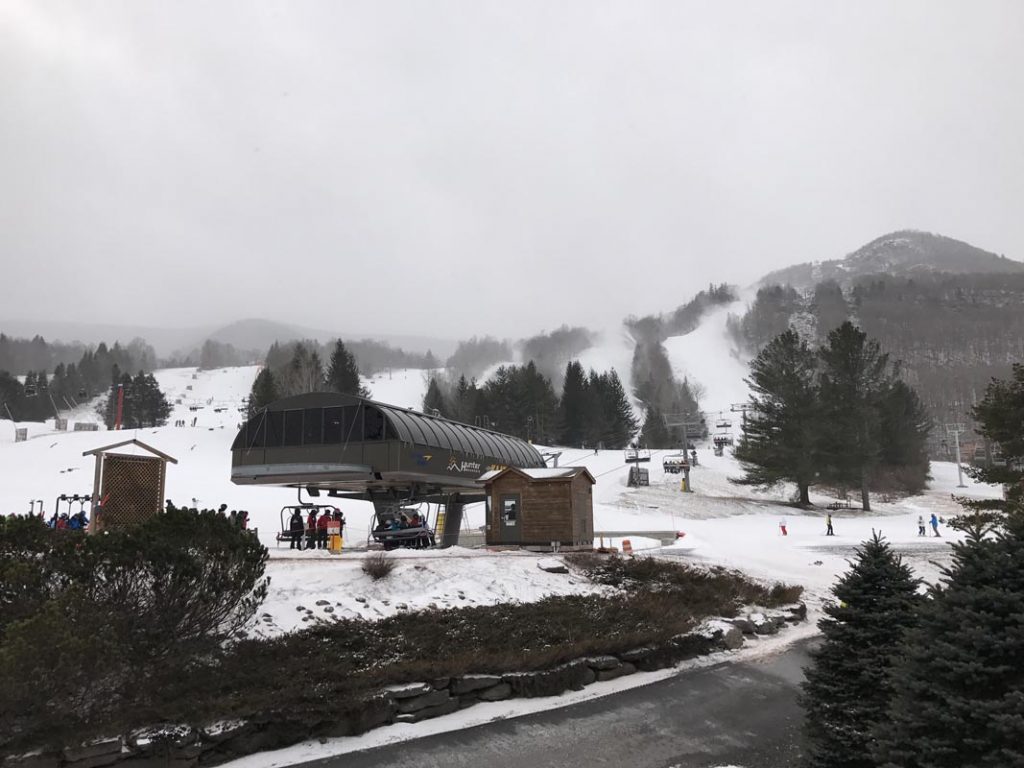 WHERE?
Hunter Mountain towers over the village of Hunter, three hours northwest of NYC in Greene County.
HOW?
We normally take the NYC Snow Bus, but the nearest stations are Hudson on the Amtrak or Poughkeepsie – with a decent drive from there.
Great for: Ski chalet getaways, skiing, 'smores by the fireplace.
---
Cold Spring, NY
WHAT?
Cold Spring is a historic town on the Hudson, just upstream from West Point Academy in Putnam County. It's has a quaint village vibe, with historic buildings that were home to workers at the West Point Foundry, which created munitions for the Civil War – the ruins still can be seen nearby. The town is quite small, but it's worth a visit before or after hiking the trails of Breakneck Ridge and the old Cornish Estate ruins. There's also a lovely pub. As an added piece of trivia, Don McClean lived in Cold Spring when he wrote American Pie.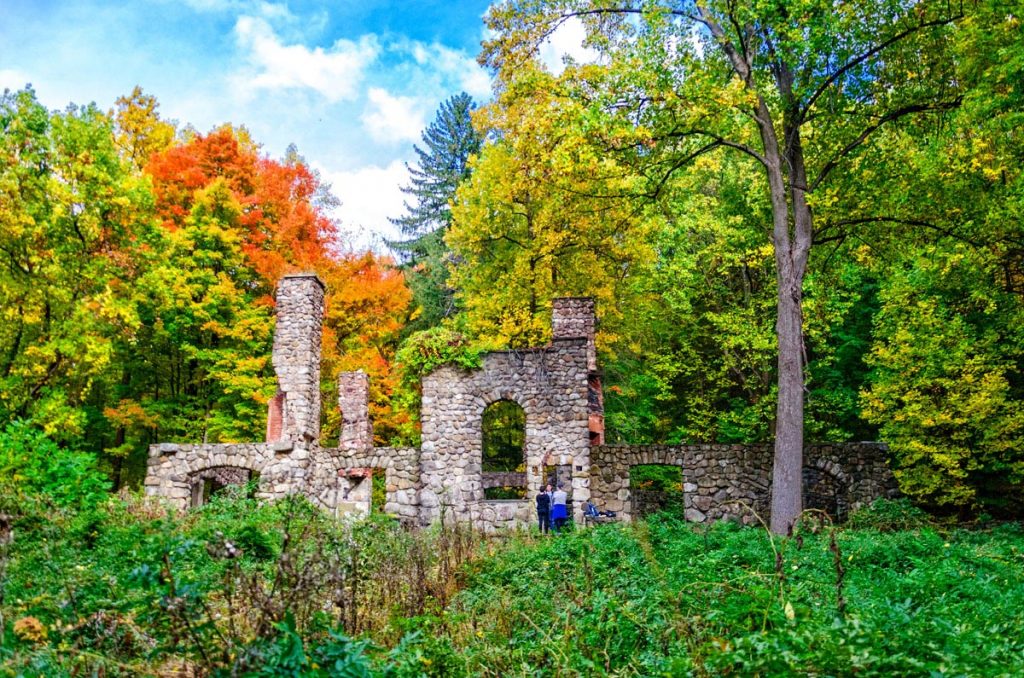 WHERE?
Cold Spring is situated about an hour and a quarter by car from New York, on the east side of the Hudson River.
HOW?
You can get to Cold Spring without a car. Take the Metro North Hudson line from Grand Central Terminal and the platform is moments from the main street.
Great for: Antique shopping, fishing, hiking, Octoberfest, autumn foliage.
---
New Paltz, NY
WHAT?
New Paltz is one of New York's university towns, but it feels a little hippier than hipster, with witchcraft and crystal shops alongside quirky dive bars, wineries, and uber-expensive guest houses. We found plenty to keep amused, with hiking along a now derelict rail line, visiting the Huguenot Street, camping in a vineyard, and sampling one of America's top 10 burgers. New Paltz is famous for the luxurious Mohonk Mountain House (if you have the dollars to drop).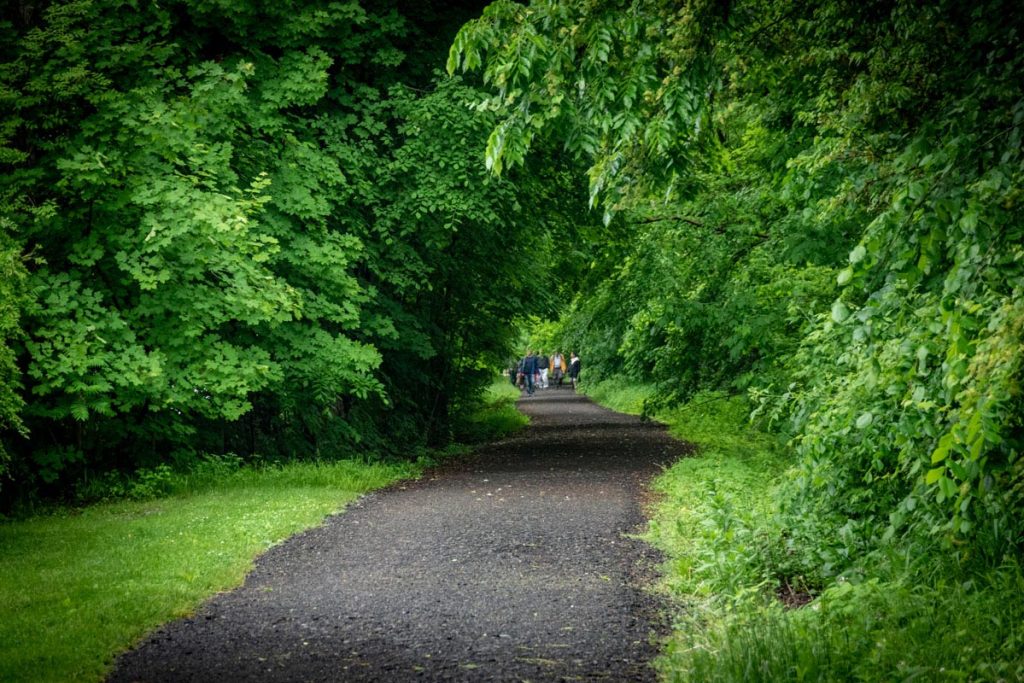 WHERE?
New Paltz is in Ulster County, just west of Poughkeepsie and south of Kingston.
HOW?
We took a Trailways bus from the Port Authority Bus Depot, you can try your luck with a train and then a cab, or drive and see it all at your leisure.
Great for: Chilling out, wineries, history, green space.
---
Syracuse, NY
WHAT?
Syracuse is a regional city in Central New York that was once a major manufacturing centre, but it's now more known for its educational facilities (SUNY and Syracuse University). Wait, there's more! We spent a week there as a change of scene and found it offered plenty of quality dining establishments, the original Dinosaur Barbecue, bars, and breweries – and they all had indoor seating – which was quite the experience after months of outdoor culinary experiences. We even saw a live band outside! Outside of COVID restrictions, you'd be able to see some of the excellent museums and historic theater, but they were all closed when we visited. In most years, Syracuse is home to the New York State Fair. For outdoor enthusiasts, we took a fishing charter on Oneida Lake, one of the best lakes in America for Walleye.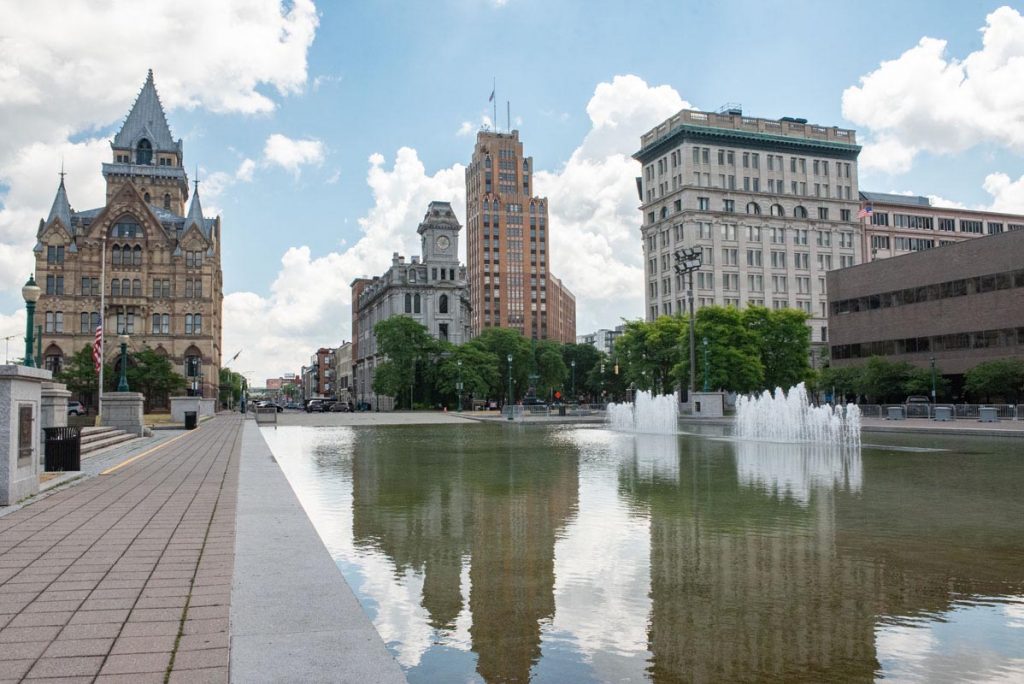 WHERE?
Syracuse is in Central New York, in Onondaga County between Oneida Lake and the Finger Lakes.
HOW?
Take the Amtrak Empire Line from Penn Station. The city is well-serviced by local buses and has a city bike share program that makes it easy to get around.
---
Skaneateles, The Finger Lakes, NY
WHAT?
Skaneateles (pronounced skinny at-alas) is the gateway to the Finger Lakes, a series of naturally beautiful, deep water glacial lakes in Central New York. A playground to the rich and famous, the lake is bordered by palatial mansions and elitist country clubs, but get out of town and you'll find lavender and maple farms, wineries, distilleries, and creative communities.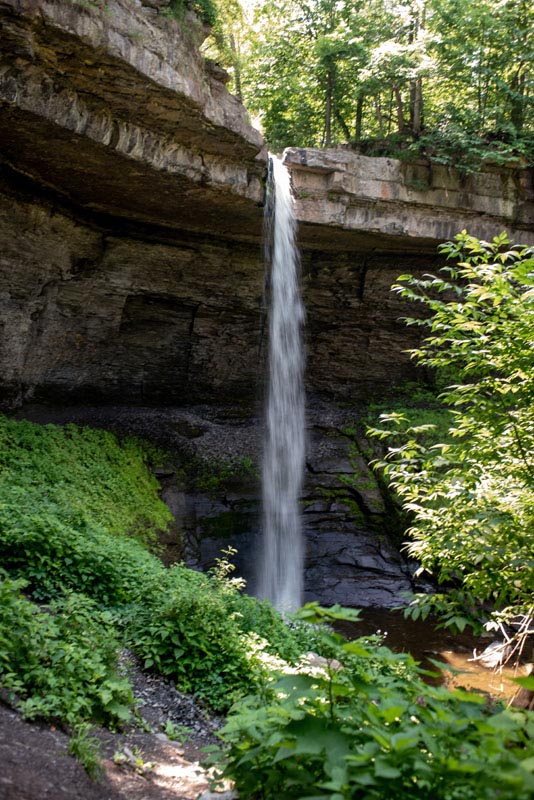 WHERE?
Skaneateles is the easternmost of the Finger Lakes, about a half an hour drive from Syracuse.
HOW?
Skaneateles really requires a car to get there. If you're up for the challenge, you can take the Amtrak Empire Line from Penn Station to Syracuse and try the local bus, or do what we did and blew a heap of cash on an Uber. We stayed in this incredible farmhouse B&B.
Great for: Relaxed getaways, upmarket stays, dining, hiking.
---
Buffalo, NY
WHAT?
Buffalo is one of New York State's biggest cities, home to the Buffalo Bills and of course, the famed Buffalo wings. But there's so much more to Buffalo. We found classic hotels, a museum of vintage bicycles, motorbikes, and automobiles, original Mark Twain manuscripts, multiple Frank Lloyd Wright properties, and a Kazoo factory. It's also the closest center to the Niagara Falls, so it's well worth the trek.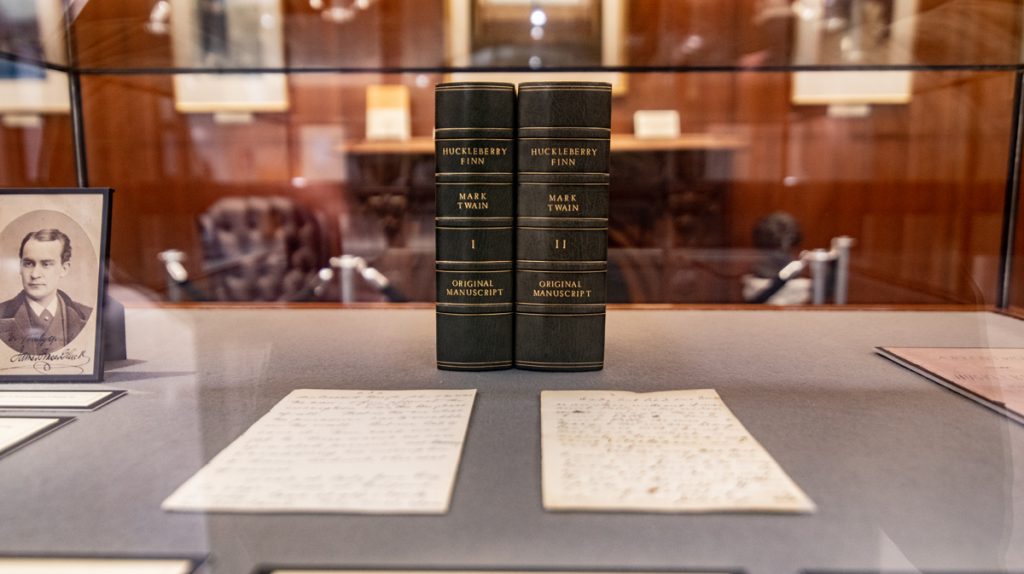 WHERE?
Buffalo is situated on Lake Erie, right on the border with Canada.

HOW?
You can catch the Amtrak Empire Line, drive, or fly with Jetblue for the best rates.
---
Atlantic City, NJ
WHAT?
If you've seen Boardwalk Empire, this is what the Atlantic City boardwalk has evolved into, a party-hard, garish, east coast version of Las Vegas. It's messy, slightly degraded, yet somehow fun if you're looking for a weekend away with friends. Most of the major players have casinos in the area – Caesars, Harrahs, The Golden Nugget, Hardrock, Borgata, and Ballys – and each have their celebrity chef-owned restaurants, like the Gordon Ramsay Pub (which has the best wings we've ever tried) and Guy Fieri's Chop House.
You'll find piers of arcade games, rides, pool parties, deep fried everything, and a fleet of strange wicker pedi-cabs. Our favorite place is Harrah's with its biodome-like indoor pool providing a tropical escape in the dark days of winter – it also becomes a club at night. Here are some other essential activities to do in Atlantic City.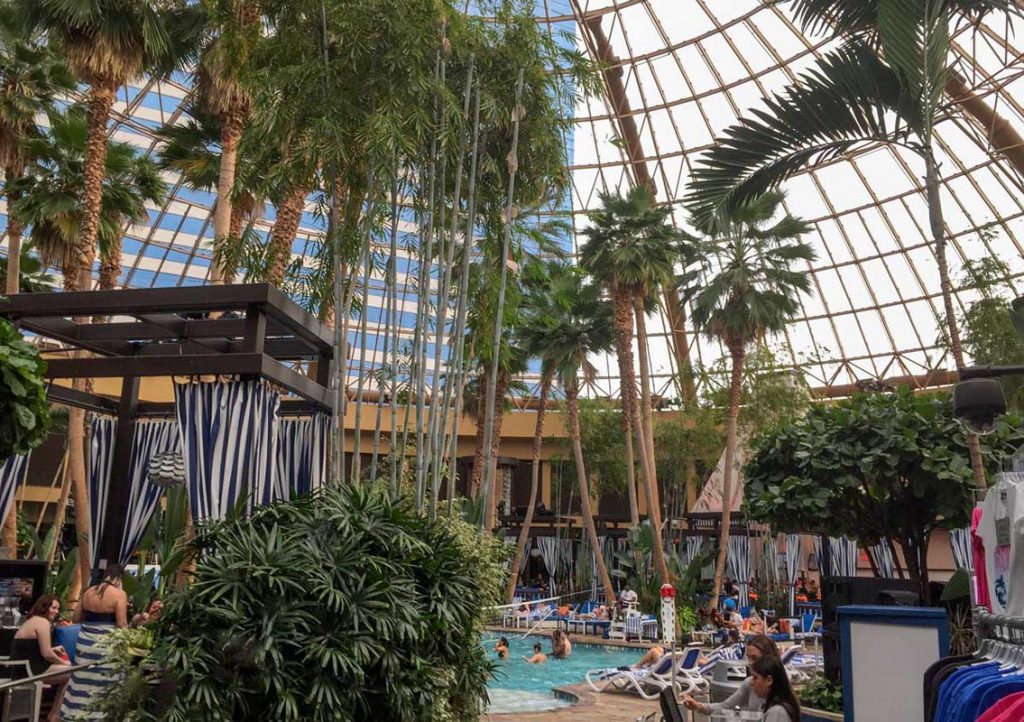 WHERE?
Atlantic City is on the Jersey Shore, 2.5 hours by car from New York City.
HOW?
You can drive, or take a train or Greyhound Bus.
Great for: Gambling, entertainment, beaches, sunburn.
---
Philadelphia, PA
WHAT?
Philadelphia, the city of brotherly love is quite the destination, with its array of historical sites, unique neighborhoods, and pop culture touchpoints. Eat your fill at the Reading Terminal Market, where Mennonites serve in their traditional costume. Pay homage to the guy on the $100 bill at Benjamin Franklin's grave, see the Liberty Bell, the constitution, the place they signed the Declaration of Independence, and watch money being made. Get into the Halloween spirit in the ruined prison cells and art installations of the Eastern State Penitentiary, run up the Rocky steps, drink Fireballs in a renovated fire station, try the famous Philly Cheese Steaks (always wit Wiz), pose with Rodin's Thinker, and see where the LOVE sculpture.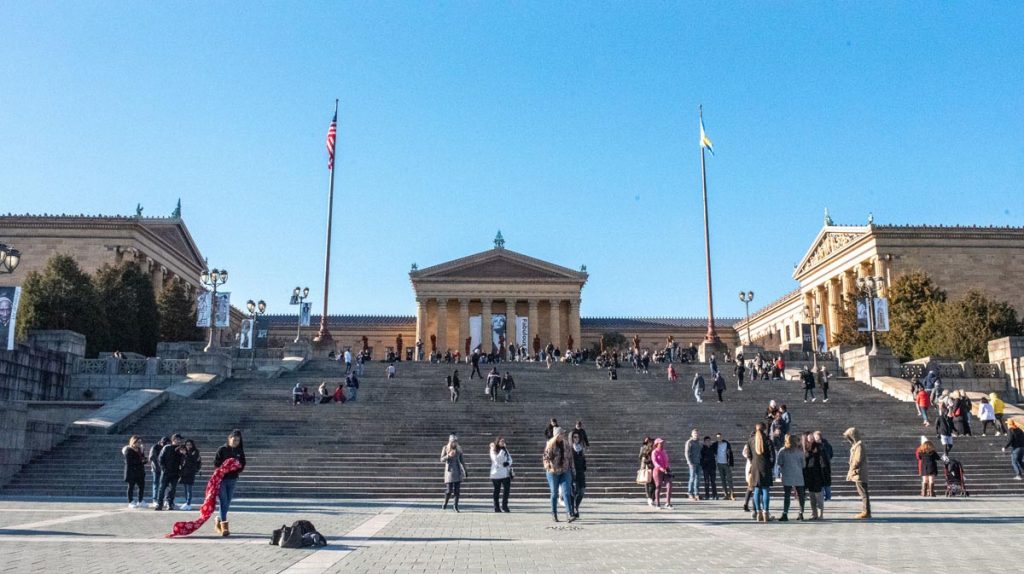 WHERE?
Philadelphia is on the Delaware River, between Trenton and Wilmington, Pennsylvania.
HOW?
Take one of the cheap Bolt Buses, or get a little more space and peace of mind on the train.
Great for: History, dining, bar hopping.
---
Providence, RI
WHAT?
In its own right, Providence isn't much of a tourist attraction at the moment, but en route to Newport, Cape Cod, and Martha's Vineyard, it's worthy of an overnight stay. Much of the city is quiet due to COVID restrictions, with its Ivy League college, Brown University running most of its classes online this year. Great, more space for you! We spent a weekend here recently and while the traditional attractions are closed, we found some noteworthy bars and restaurants, with some offering limited indoor dining.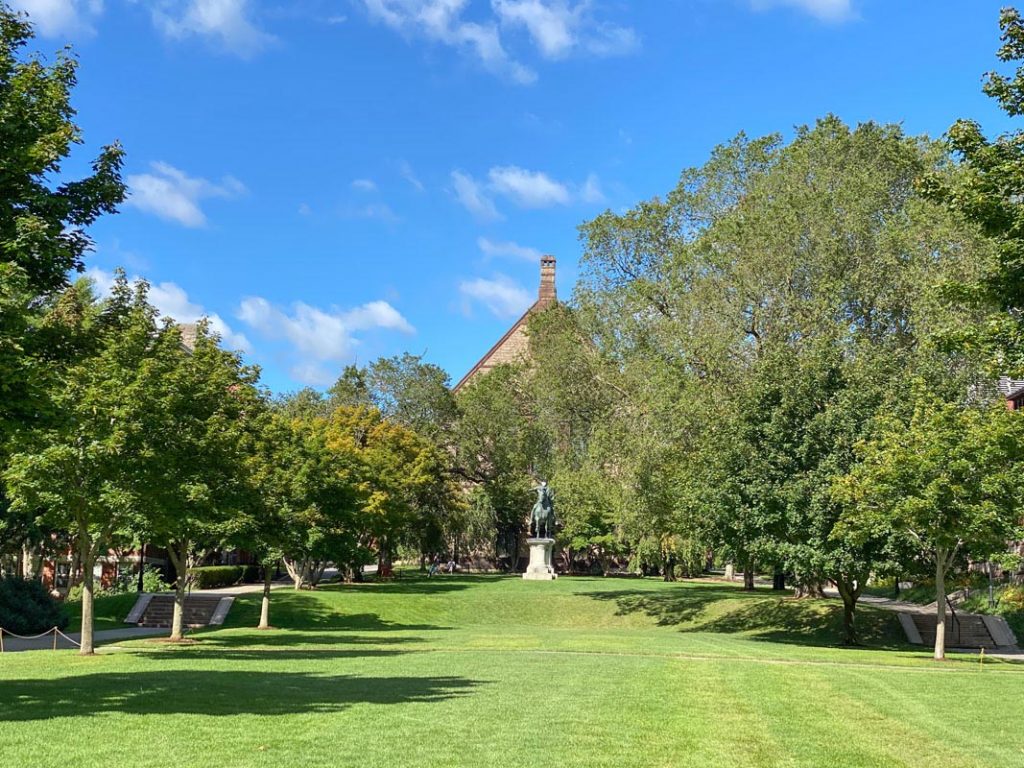 WHERE?
Providence is approximately 3.5 hours north of NYC and an hour south of Boston.
HOW?
The most direct way is by bus, car or train.
Great for: Bar hopping, history.
---
Newport, RI
WHAT?
Sitting between Providence and Cape Cod, Newport is an island of beaches, lighthouses, and extravagant homes. Best known for its folk festival and for the America's Cup, there are some great areas to experience, like Easton's Beach, the cliff walk, and stately mansions that are larger than most European palaces. Be sure to visit the harbor area along Thames Street, where you will find the main tourist attractions, popular restaurants, and the International Tennis Hall of Fame.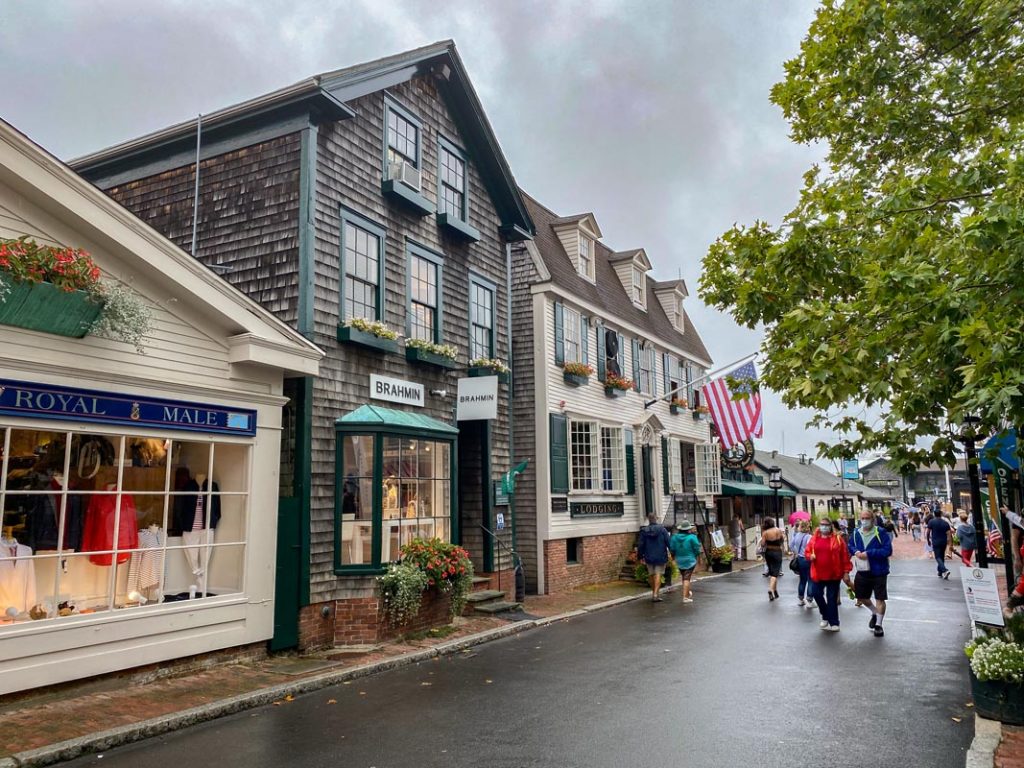 WHERE?
Newport is on Aquidneck Island, between Providence and Cape Cod.
HOW?
While there is limited transport there (so a car will be your ideal situation), the best way to see Newport from Providence is to take the ferry.
Great for: Beaches, seafood, fishing, lighthouses.
---
Narragansett, RI
WHAT?
Narragansett isn't just a beer, it's a popular beach town in Rhode Island. Its iconic arch way is all that is left of the 1886 Narragansett Pier Casino, and it welcomes thousands of day trippers and sun seekers each week. The gentle breaks on Narragansett Town Beach are perfect for beginner surfers and the beach is patrolled in summer. All along the waterfront are epic beach houses that can be rented or seek out more affordable accommodation back a few streets. Don't miss the green clam shack.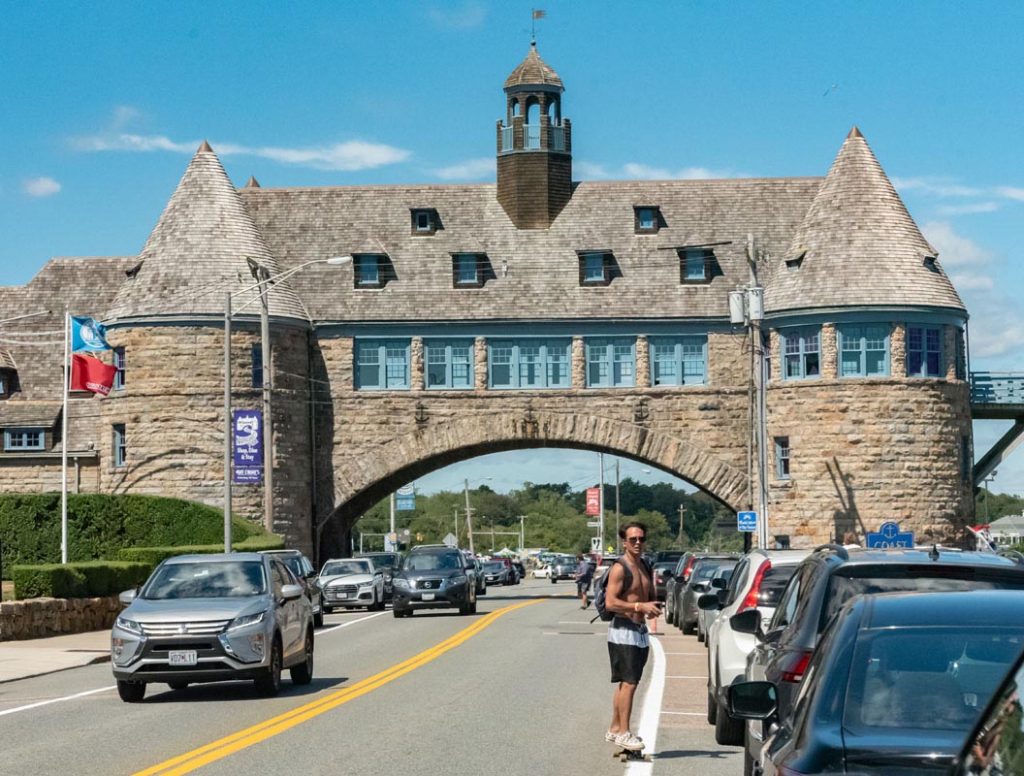 WHERE?
Narragansett is about 3.25 hours from New York City, just off Route 1.
HOW?
You can get there by catching an Amtrack train to Providence and then switching to the local bus outside the station.
Great for: Seafood, beaches, sunbathing.
---
Boston, MA
WHAT?
Boston is one of America's best cities for a short break. Its condensed size, depth of history, premier sporting franchises, and welcoming locals makes any trip there memorable. Walk the Freedom Trail and see where some of the pivotal events in the lead up to the Revolutionary War happened, sample fresh lobster and New England Clam Chowder, browse the Quincy Markets, shop up a storm along picturesque Boylston Street in the Back Bay, visit Harvard, or take a tour of Fenway Park, the country's oldest ballpark. Boston is oozing with attractions, live music, great food, and a million pop culture references you didn't even realize you knew. Read more of our Boston tips.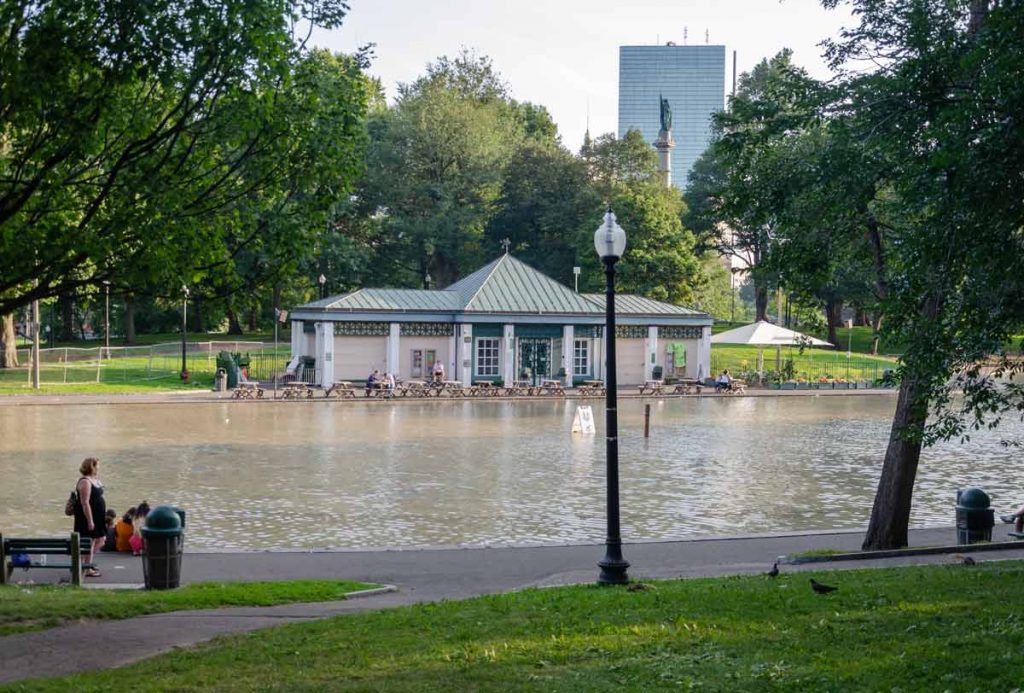 WHERE?
Boston is the capital of Massachusetts and sits on the east coast, four hours north of New York City.
HOW?
Boston is well-serviced by budget bus lines, the Acela express train, airlines, and is an easy drive.
Great for: Being a tourist, history, sports, beers.
---
Salem, MA
WHAT?
Salem is synonymous with witchcraft and the 1692 witch trials, making it a great escape around Halloween. In reality, the town isn't the one that experienced a dark period of colonial puritan freakouts that has inspired 300 years of horror fiction. The OG Salem was burned to the ground soon after. This is the neighboring town and only one property, the Witch House belonging to one of the judges from the witch trials remains. Salem lives off its bewitching traditions and there's a museum devoted to, souvenirs, punny ice cream parlors, and even a bronze statue of Elizabeth Montgomery in memory of her role in the 1960s' Bewitched. Find out about the city's dark past here.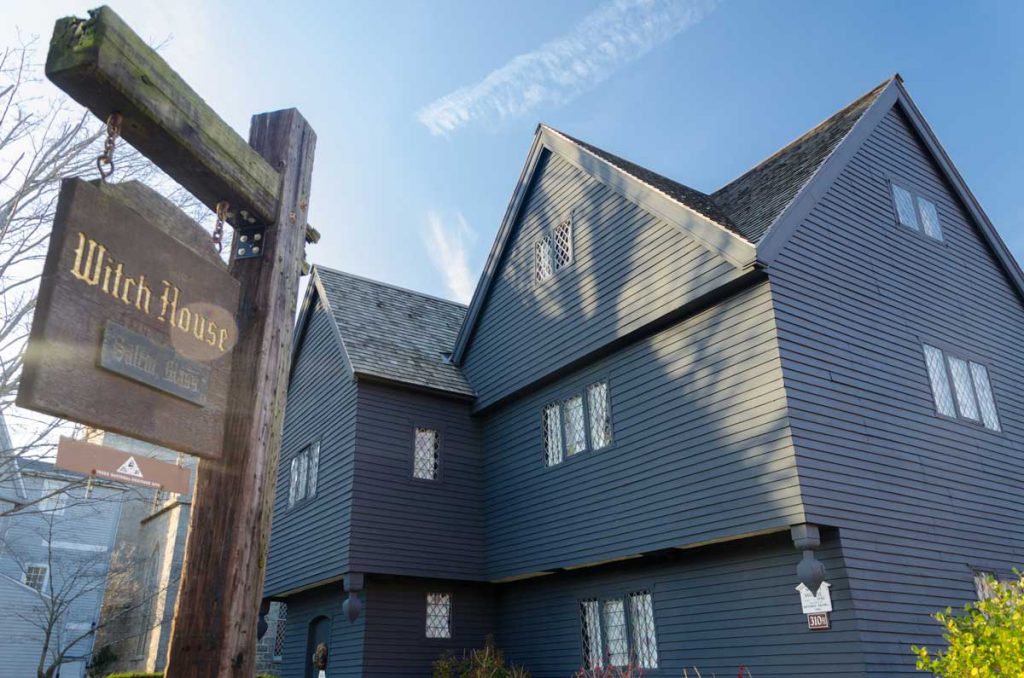 WHERE?
Salem is on the Atlantic coast, a short commute from Boston.
HOW?
Take the local coastal train north from Boston to Salem station.
---
Follow & Connect with us