Beacon NY is an upstate escape that offers a relaxing respite from the bright lights and buzz of Manhattan.
Taking a weekend break or even a day trip to Beacon NY is easy and rewarding, being just two hours from NYC. It's a small town in Duchess County, on the MTA Metro-North line that is home to the DIA contemporary art museum. It's kind of small-town that's large enough to not treat you like an outsider, with its 15,500+ inhabitants, you can walk it easily in a day, there's artisan studios, country markets, antique shops, foodie havens, craft breweries, and a plethora of punny shop names – what's not to like? Oh, and did we say chocolate-covered bacon too?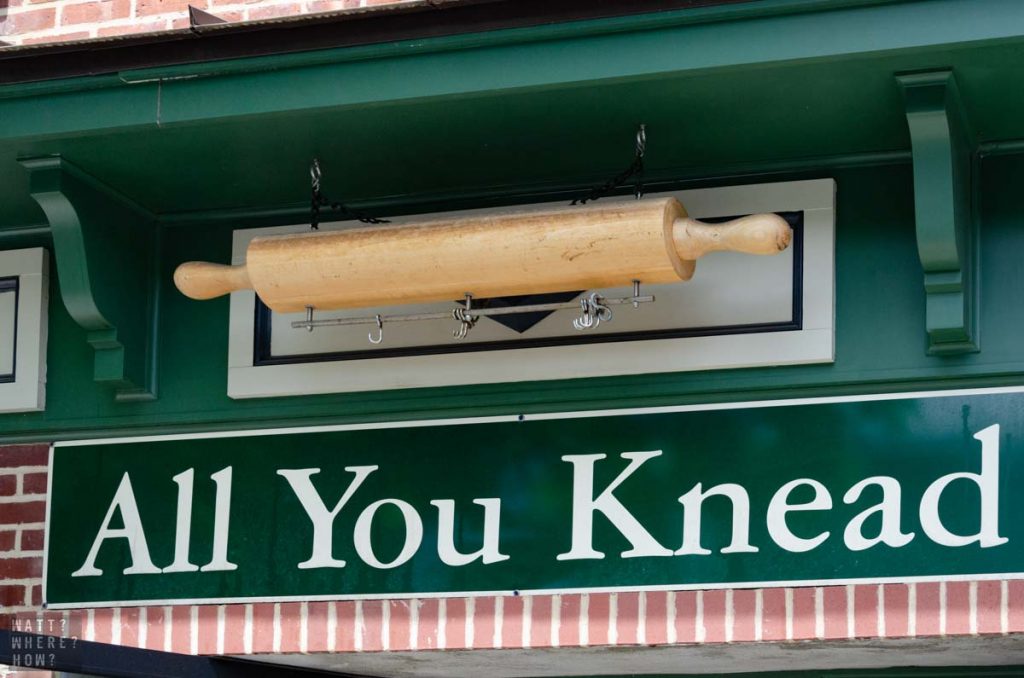 A little background
Beacon NY, like many towns along the Hudson River, was settled by the Dutch, but earned its name when the Continental Army would use the towering hills above to light fires warning of British troop movements. The true original landowners were the Wappingers, a proud tribe of American Indians. Dutch fur traders, Francis Rombout and Gulian Verplanck purchased the land in 1683. A few miles from Fishkill you'll still find the Wappinger Falls, named in remembrance of the tribe.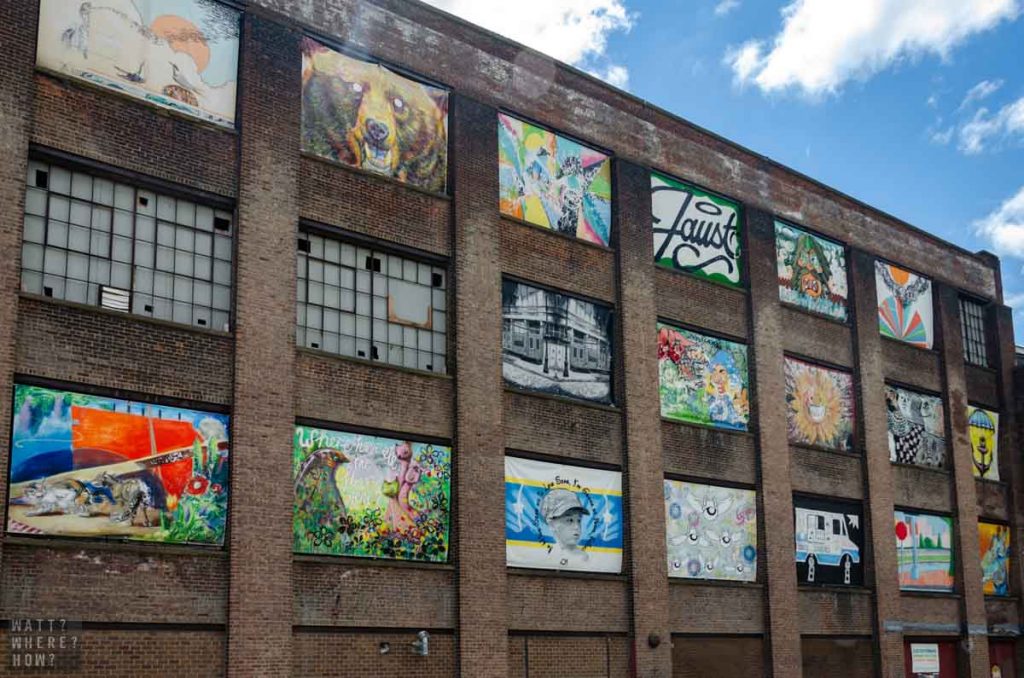 Up until the 1970s, the Beacon was a mill town serviced by a secondary train line. In its peak in the 1800s, when a hat was a status symbol, it was known as "The Hat Making Capital of the US". The town went through hard times with the loss of industry and a minor ski attraction, causing it to fall into relative neglect. On our first visit in 2014, one of the old mills had become a canvas for muralists and street artists, but over the last seven years, the town has found its mojo as a trendy place to live within reach of Manhattan via the Metro-North line.
Today, Beacon NY has returned to the top towns for weekenders list, with new restaurants, boutique accommodations, and galleries making it an appealing escape.
Getting to Beacon NY
Take the Metro-North Hudson line from Grand Central station. The ride itself is something else, taking you through the Bronx along the Hudson River where glacial escarpments rise up majestically and passing Sing Sing Prison, WestPoint Military Academy, and Bannerman's Castle, a ruined structure on Pollepel Island in the middle of the Hudson.
Beacon Station is modern and well-equipped. There is wheelchair access, elevators, and a kiosk (plus vending machines). Once off the train, you can choose to walk into town, catch a taxi (there are always a few opportunistic drivers waiting for their next potential fare), or walk to what many consider the main attraction, DIA: Beacon – a gallery of contemporary and twentieth-century art and sculpture.
Beacon NY is situated on the Hudson River, but the main town is a couple of miles from the riverfront, unlike neighboring Cold Spring, which has its main street extending from the banks. If you're driving, it's just off Route 9D or 84.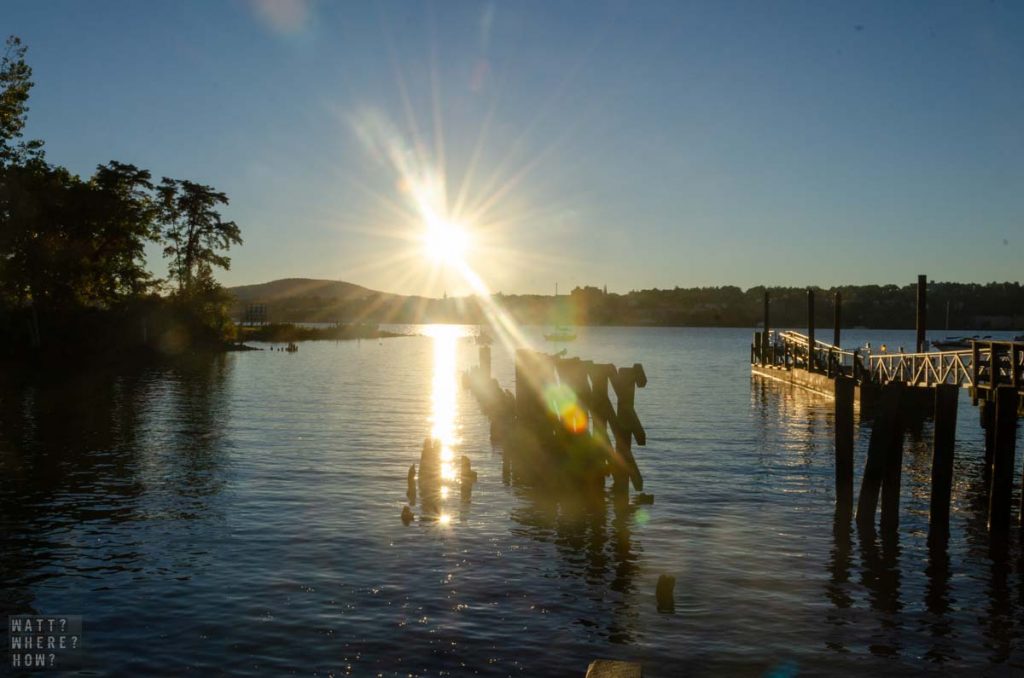 Top Things to do in Beacon NY
Go kayaking to a castle
Bannerman Island (also known as Pollepel Island) is home of the ruins of an Irish-inspired castle. Francis Bannerman VI made his fortune after the Civil War (in which his father served), buying surplus military supplies and inventory. At the peak of his success, he had a seven-story warehouse on Broadway and was said to have purchased 90% of the Spanish arms, including 30 million rounds of live ammunition after the Spanish American War.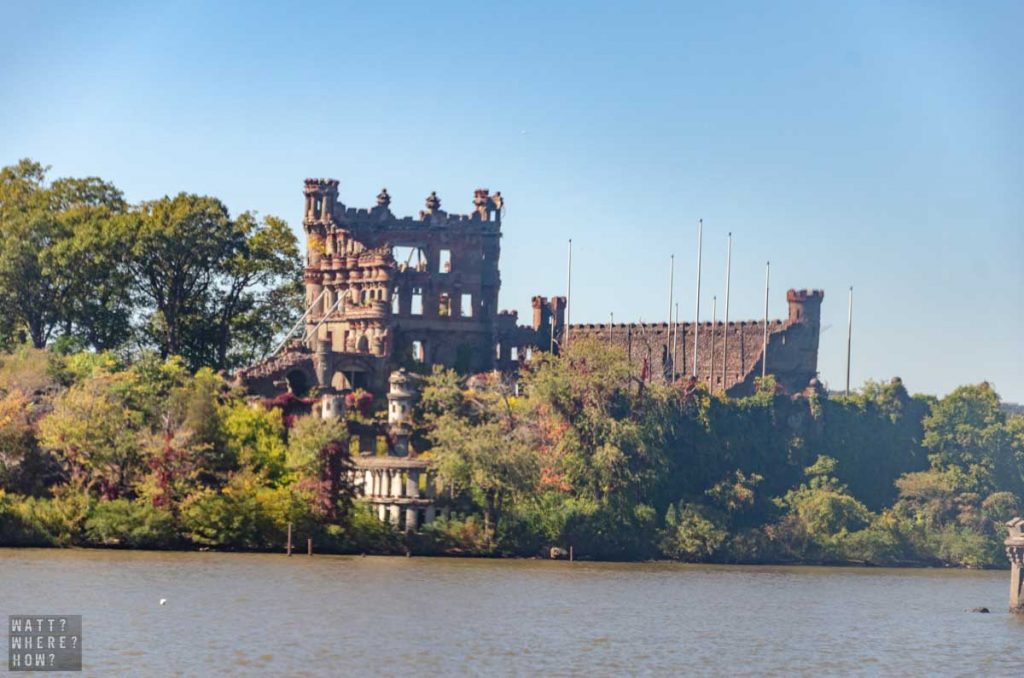 In 1901, he bought the island for just $50,000 in today's money and built the castle-style structure as a warehouse for all of his munitions. Although it was serving a purpose, he insisted on embellishing it with terraced gardens, a moat, and a drawbridge. Periodically, a tour is run by a local ferry company, but the only way to see it regularly is to take a guided kayak tour over to Bannerman Island from Beacon NY.
Get spooked at the Dutch Cemetery
Sitting atop a retaining wall in a wooded area to the right of the police station lies a spooky site indeed. The old Reformed Dutch church of Fishkill Landing, a red brick, gothic style church has been serving the people of Beacon since 1859, but beyond it is an almost forgotten graveyard, its last inhabitants interred in 1920. The first time we stumbled upon it, we were following two deer, feeding on the weeds and vines around the gravestones. It's very much fallen into disrepair and with vaults exposed and holes open on graves, you feel like part of a horror movie.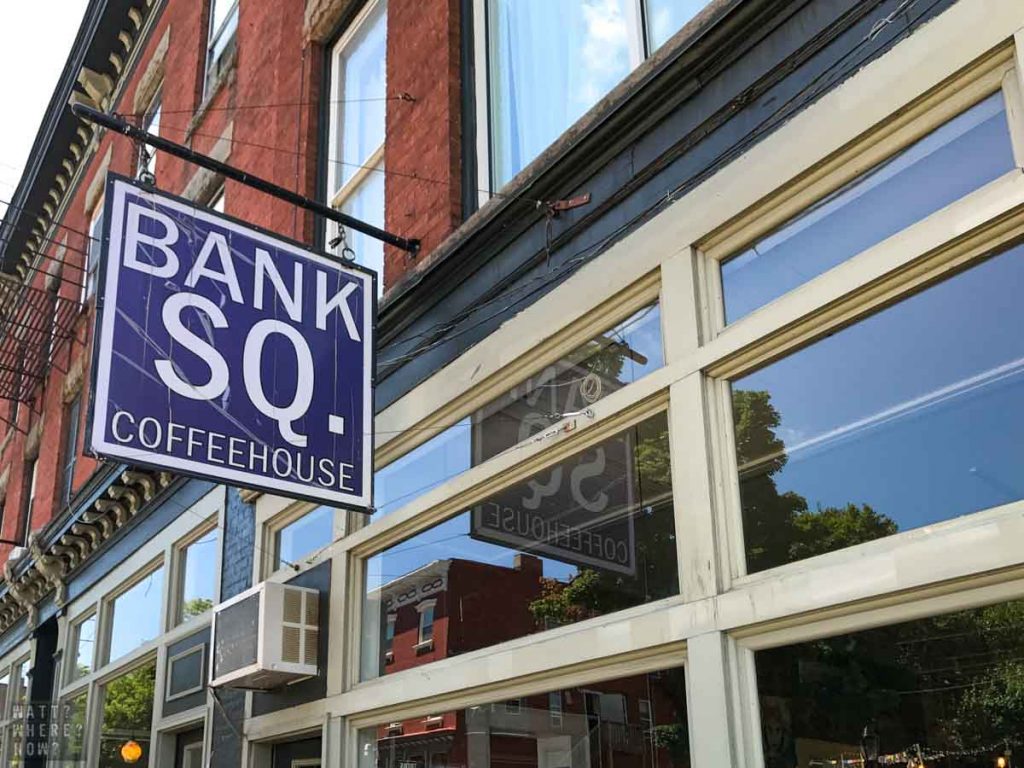 Caffeinate at popular Bank Square Coffee House, Beacon NY
Any trip to Beacon should start with a decent coffee and Bank Square Coffee House will set the scene (and required caffeine level) for your explorations. Right by the old bank, it has an arty, hippy vibe – mismatched lounge chairs, works from local artists, folk gig flyers, that general vibe. The coffee is well executed and there are some devious vegan and gluten-free offerings. In summer you can chill out in the shady courtyard – it's dog-friendly too.
129 Main St, Beacon, NY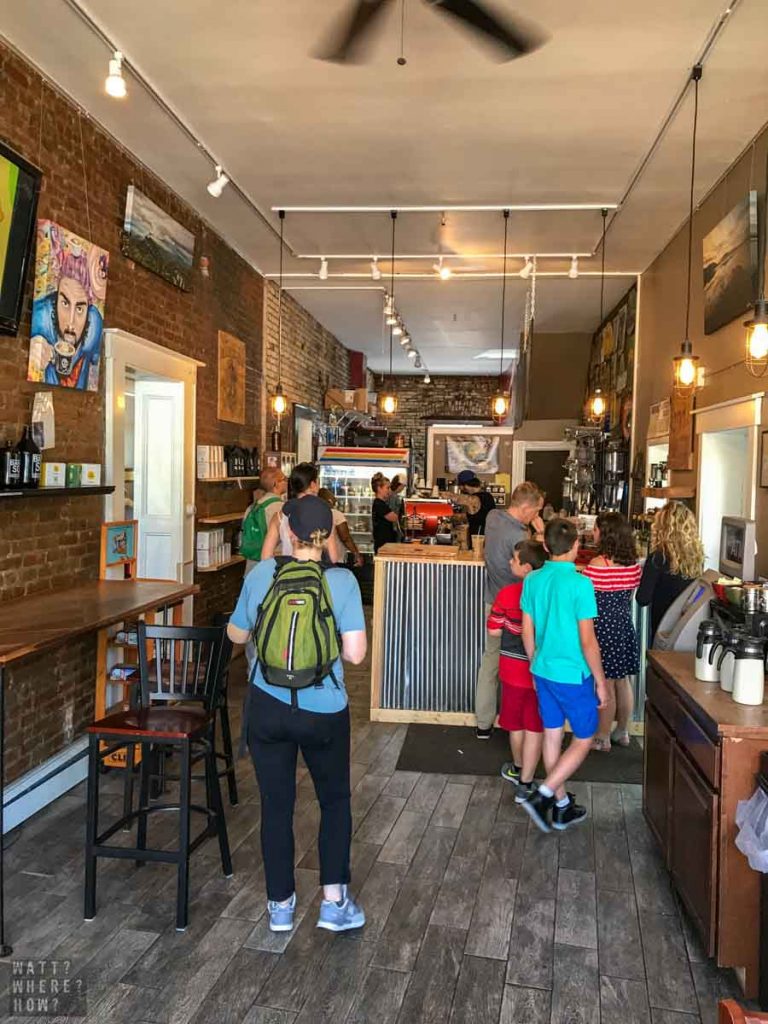 Find your safe space at The Vault bar
A relative newcomer to Beacon's dining and bar scene, The Vault is situated in a historic bank on Main Street. The bar is built around a fully working vault and the restaurant serves in the cozy confines of the old bank or on a modern deck, perfect for lazy Sunday afternoon cocktails.
446 Main St, Beacon, NY Tel: (845) 202-7735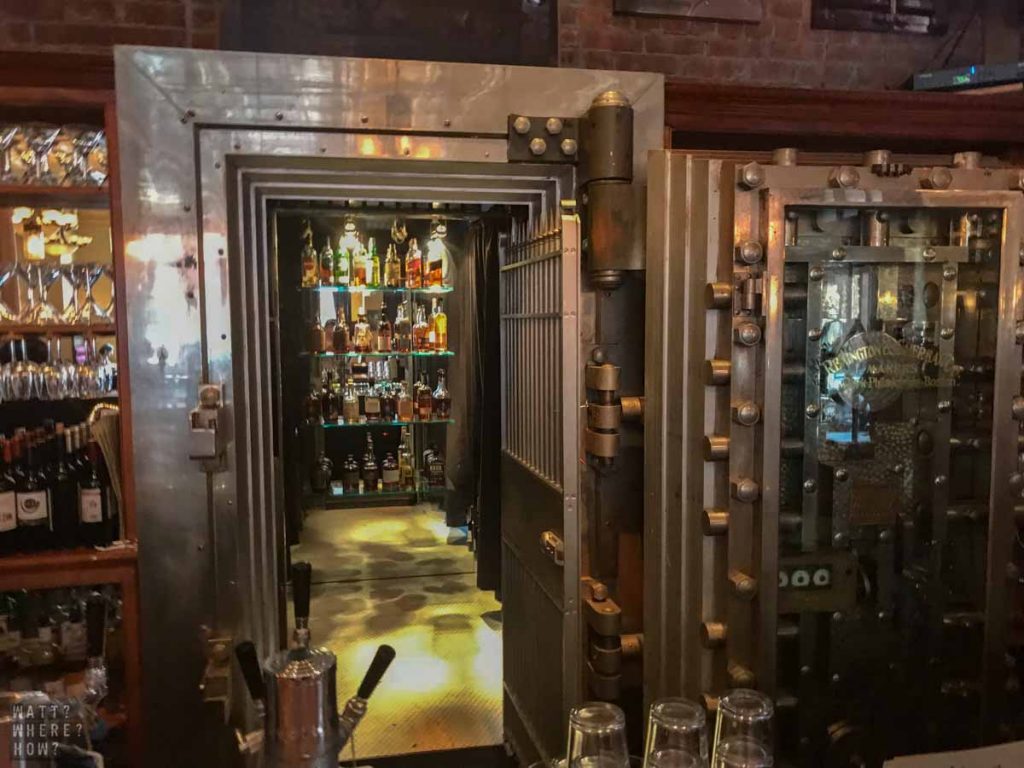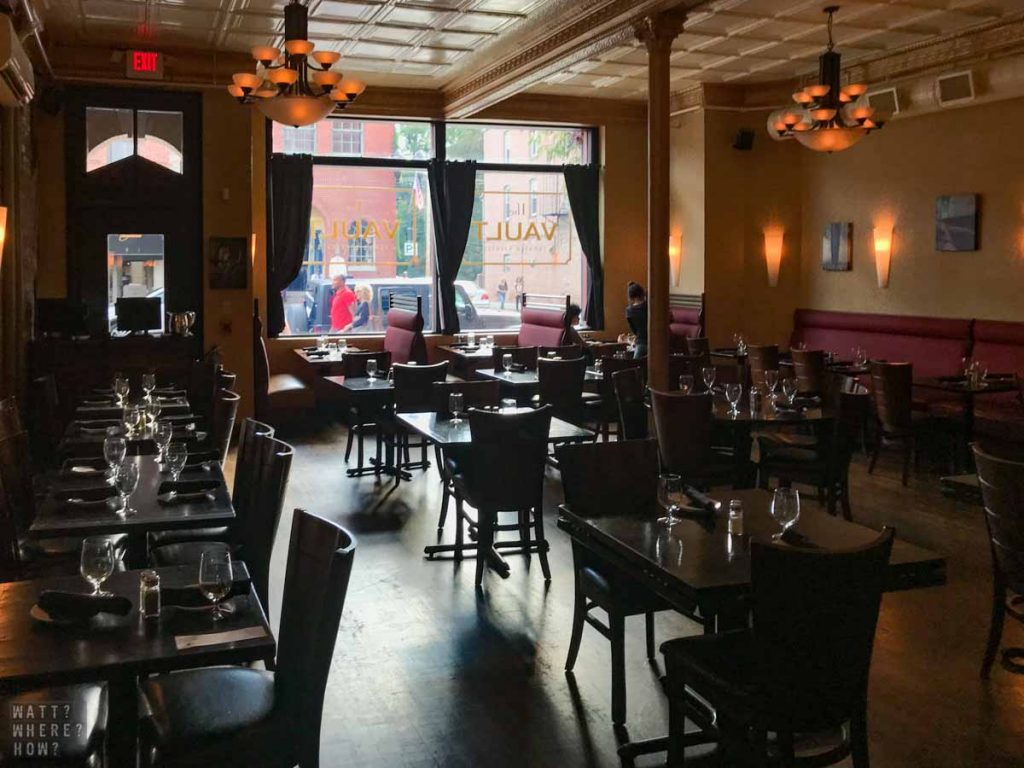 Make your own donut mash-up at Glazed Over
Glazed Over on Main Street is a donut shop that believes there's no limit to what a donut can be. Here, you can try a donut sandwich, a donut sundae, and donuts covered in everything from fresh fruit to maple syrup. It's like the Subway version of Dunkin' Donuts, but so much tastier.
315 Main St, Beacon, NY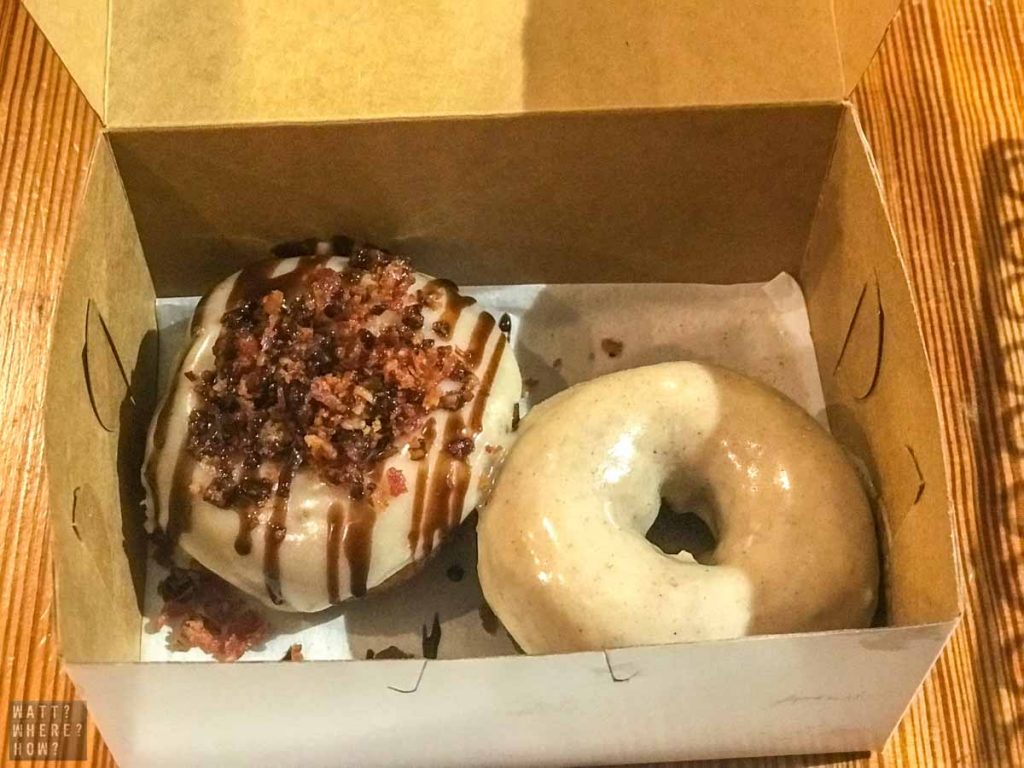 Cool off with a delicious ice cream
Beacon Creamery is a popular stop-off before the end of any day in Beacon NY. It's a tiny façade, but has outdoor seating to sit and enjoy those rich creamy flavors before they end up dripping down your hand.
134 Main St, Beacon, NY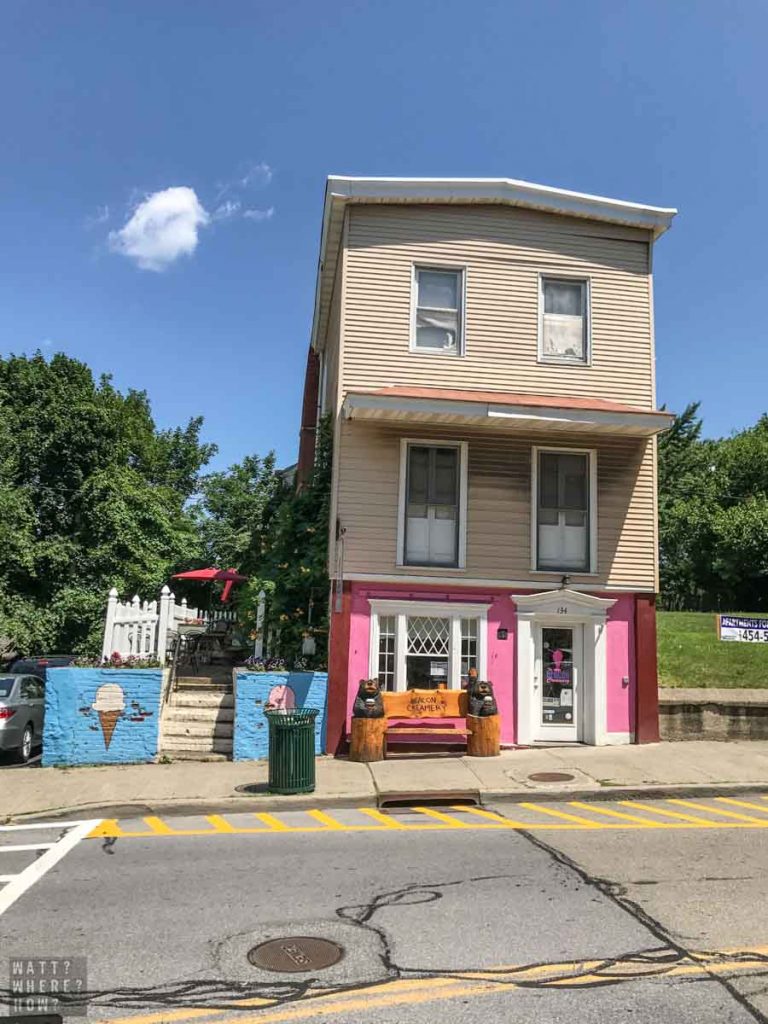 Feel the heat at Hudson Beach Glass
Set in a former firehouse, Hudson Beach Glass is a hotspot of creativity, with molten glass being transformed into lamps, paperweights, and jewlry. They offer classes or you're more than welcome to do what most daytrippers do and gasp at the amazing talents of the owner.
162 Main St, Beacon, NY
Stay in style at the Roundhouse
A former railway roundhouse-turned-wedding-venue and luxury boutique hotel, the Roundhouse is the place to stay if you want to add a little romance to your weekend. Overlooking the waterfalls and with its meticulously landscaped grounds, it's ideal for popping the question or just rekindling a little love in a post-quarantine world.
2 E Main St, Beacon, NY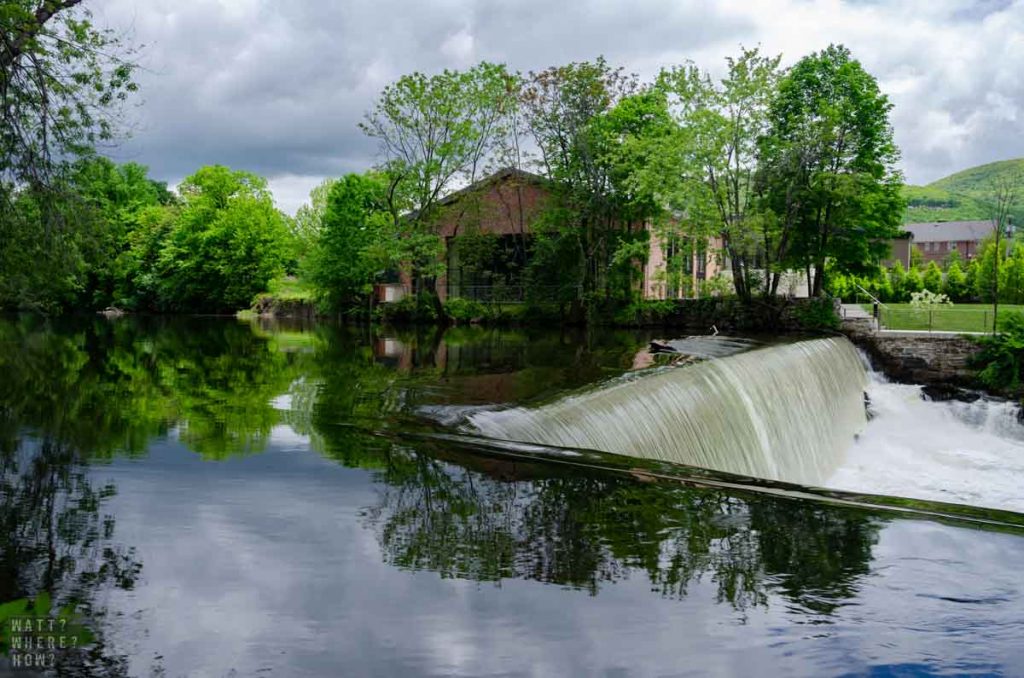 Embrace the local art scene
Built by Civil War General Joseph Howland, in the Norwegian gothic style, the former Howland Library and now Howland Cultural Center is listed on the National Register of Historic Places. Well preserved, its interior and exterior honor and celebrate the local creative spirit with galleries within and urban art pieces in its grounds.
477 Main Street, Beacon, NY
Try Chocolate Covered Bacon in Beacon NY
Bacon in Beacon – it's something we just had to try. The Chocolate Studio, down by the river and old station building is a humble chocolate shop with a unique offering. Look beyond the peanut brittle and unique "Gourmetibles" and try real bacon dipped in milk chocolate. Much like maple syrup and bacon, the salty savory meets sweet really works.
496 Main St, Beacon, NY 12508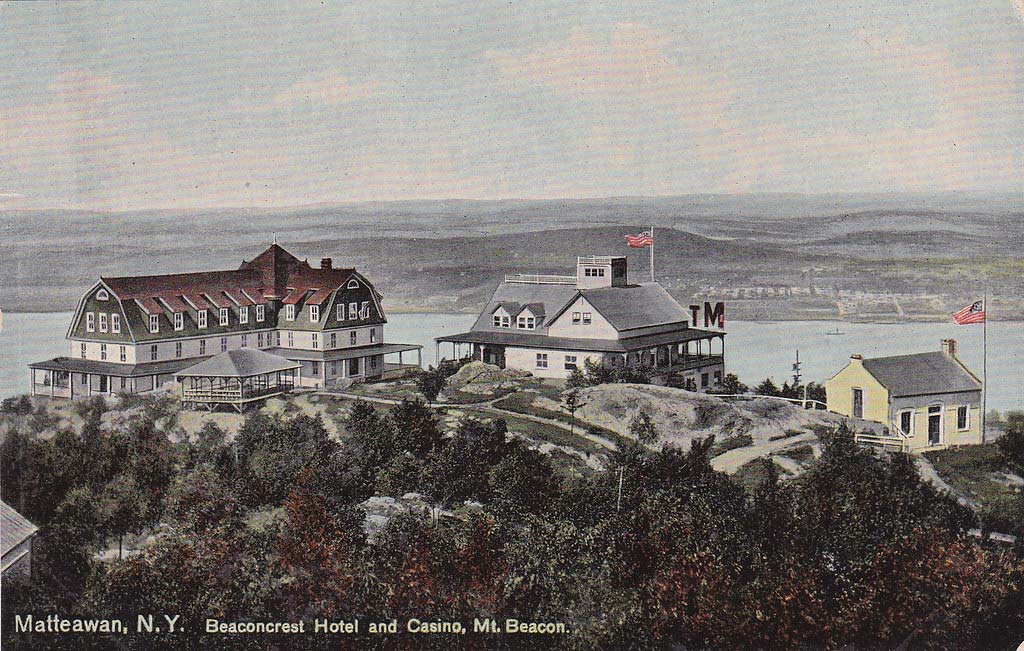 Learn about Beacon's historic casino
Back in the early 1900s, the Beaconcrest Hotel and Casino sat stoically above the town, offering incredible views of the Hudson River. At the time, it was mainly accessible by one of the world's steepest funicular railways. Sadly, the casino and hotel burned to the ground in 1920s, though the funicular was operational until 1978. Its track can still be seen and apparently, hikers are rewarded with views of the former station and remnants of the cogs and tracks at the top of the mountain.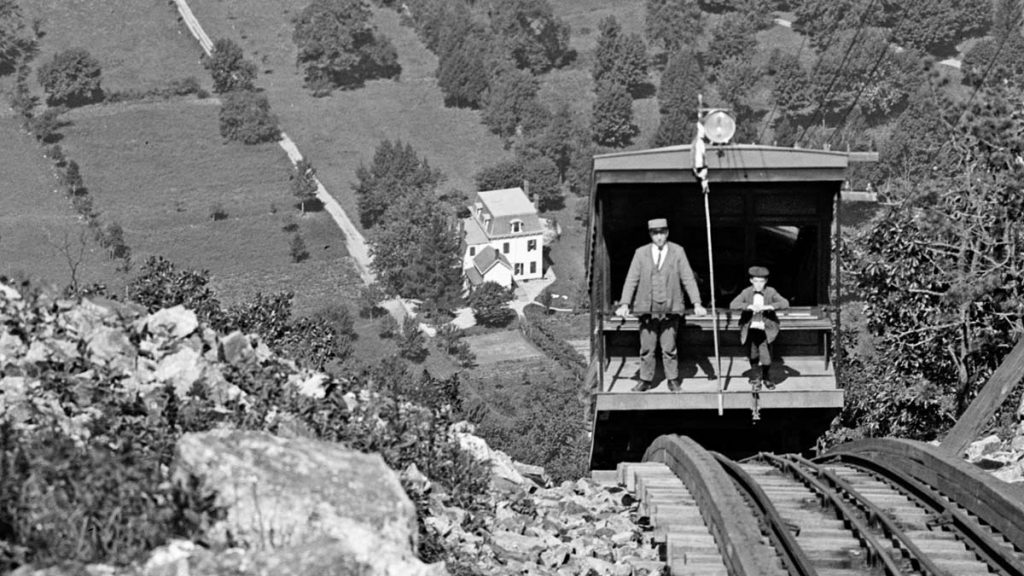 Go into Pop Culture Overload
The Underground Beacon is the town's comic store and it almost didn't survive the 2020 lockdown. Thankfully it has been bailed out and will return to regular operations soon. It's the kind of place that will appeal to anyone who loves movies and music, with its great collection of novelties, t-shirts, and quirky one-offs.
462 Main Street, Beacon, NY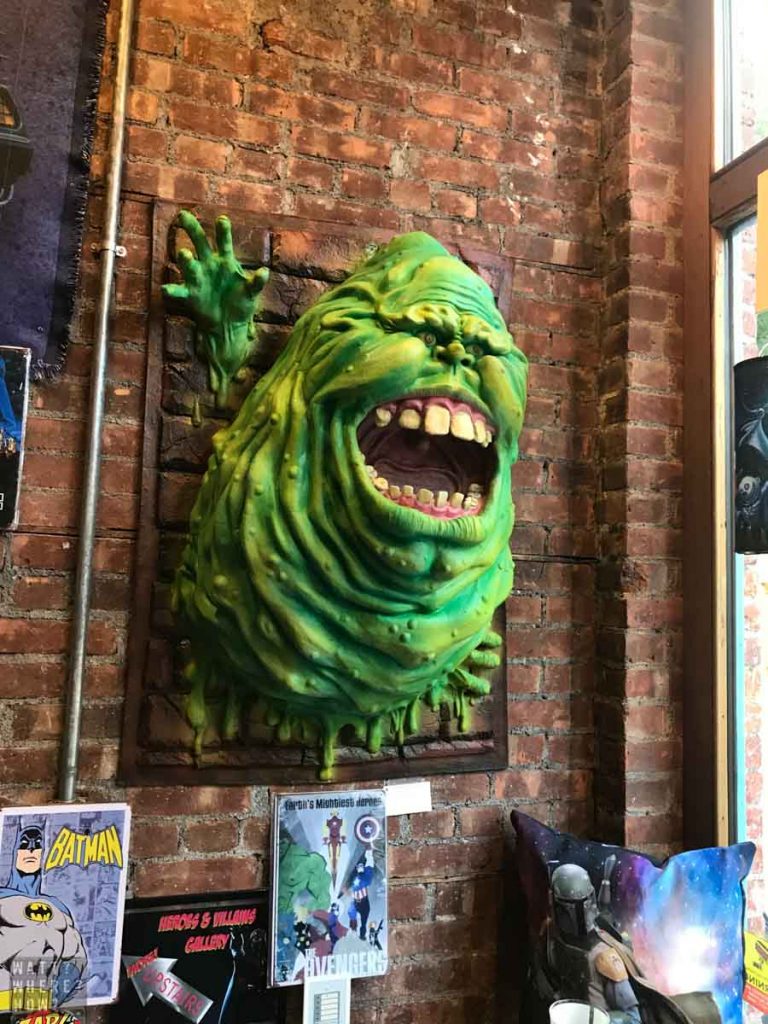 Get refreshed on the way to the train at the Two Way Brewing Company
Totally no-frills in its approach, Two Way Brewing is a small craft brewery on main street as you walk back down towards the riverfront and Pete Seeger Park.
18 West Main St, Beacon, New York 12508
Pay homage to Pete Seeger, Beacon's most famous resident
Pete and Toshi Seeger made Beacon their home for many years. The Greenwich Village regular is honored with a riverfront park in his honor, but it's at the Towne Crier Café where he performed.
379 Main Street, Beacon
Pick up a unique piece of history
In a town blessed with thrift and antique stores, Dickinson's Antiques rises above with its wildly diverse inventory. Whether you're looking for pieces from the gilded age or an addition to a tiki bar, it's well worthy of your time.
440 Main St, Beacon, NY 12508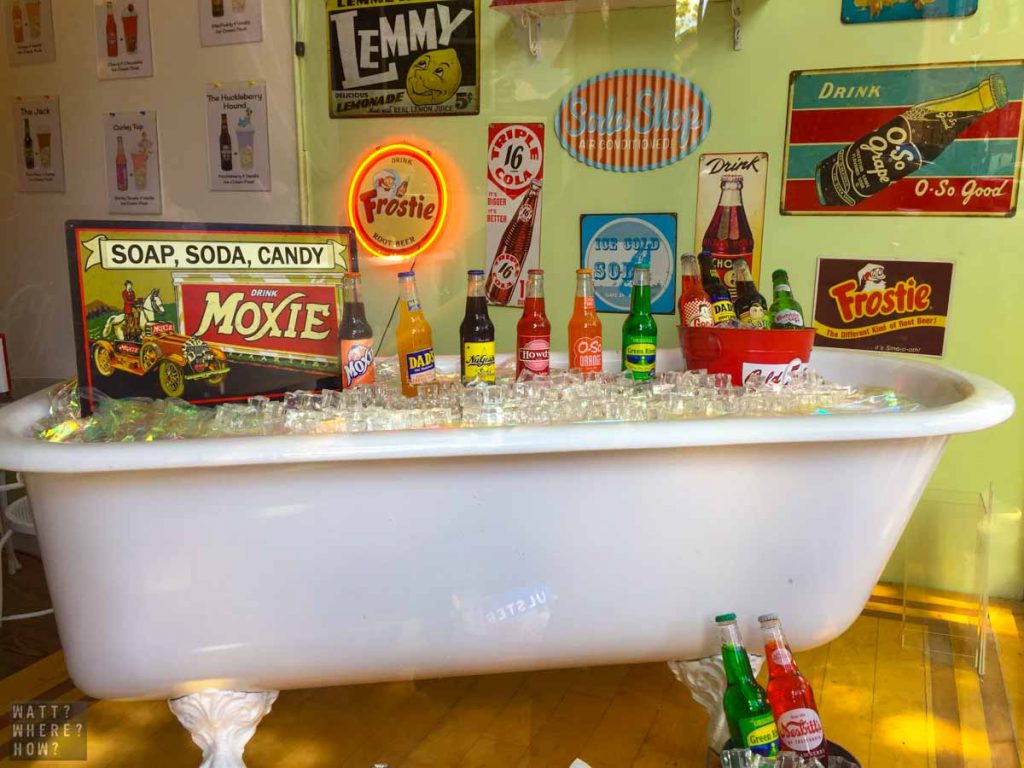 Fragrant handcrafted bath bombs mix with the fizz of classic sodas in this cute bath-themed store close to the falls end of Main Street.
458 Main St, Beacon, NY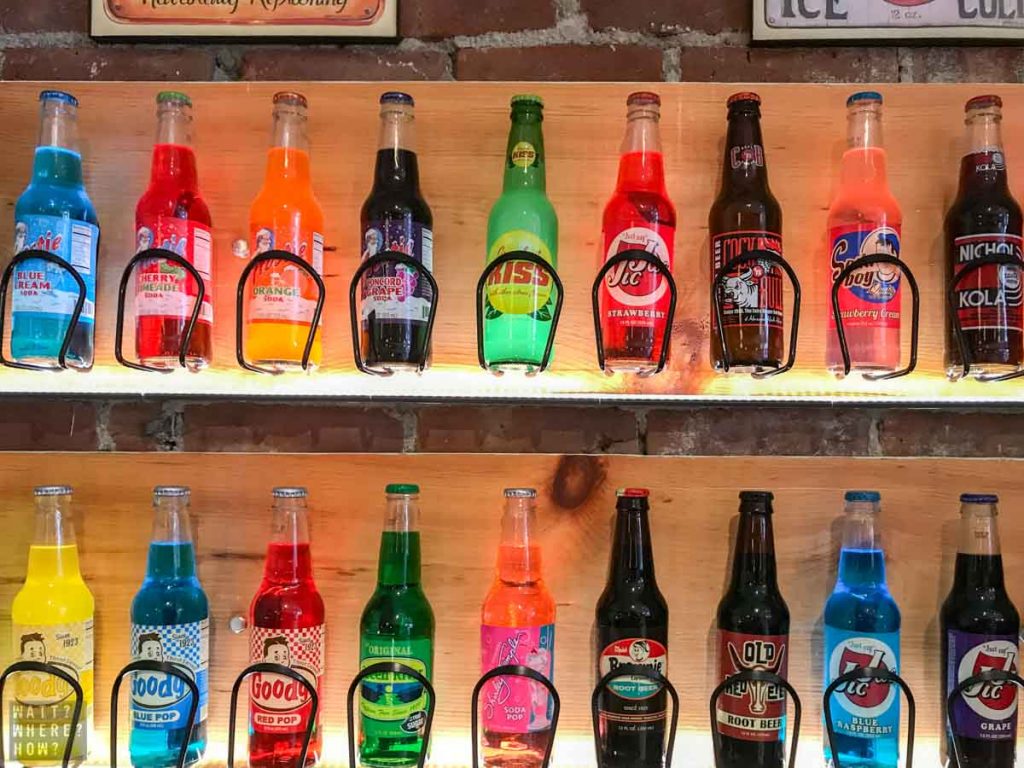 Already seen Beacon or interested in more escapes from New York City? Check out our full list of ideas here.
Follow & Connect with us