See inside the home of the Milton Mango with XXXX brewery tours while you're in Brisbane.
XXXX is Australian for beer
There was a time where almost as much XXXX or Fourex beer was sold in England as it was in its hometown, Brisbane. Between the four Xs, Fosters Lager and tourism ads for Australia featuring actor Paul Hogan (at his peak of Crocodile Dundee fame) inviting visitors over to throw a shrimp on the barbie (Aussie slang for barbecue), down under was seen as a mysterious place ruled by flawless weather and strong beer. XXXX ads were jovial and edging on offensive – just like most of its drinkers after their third stubby (375ml bottle).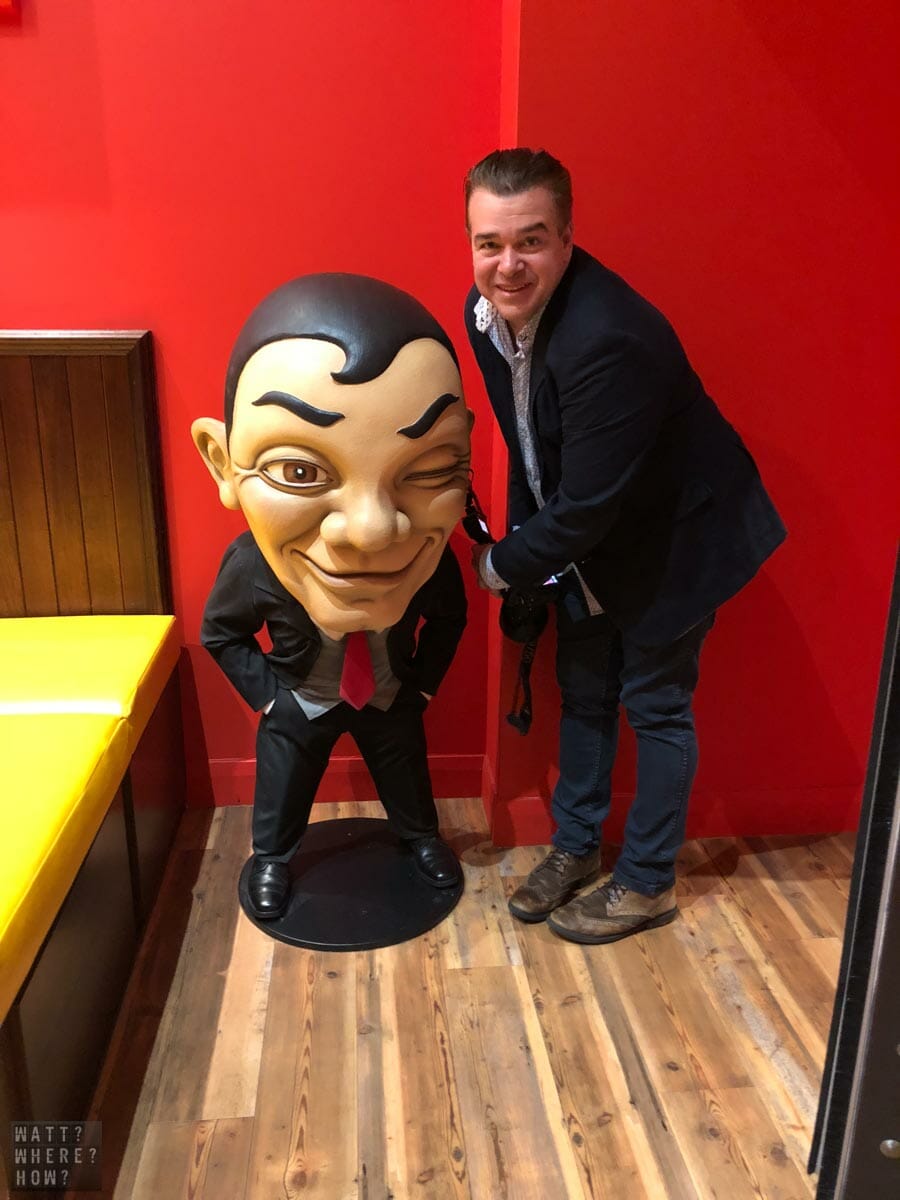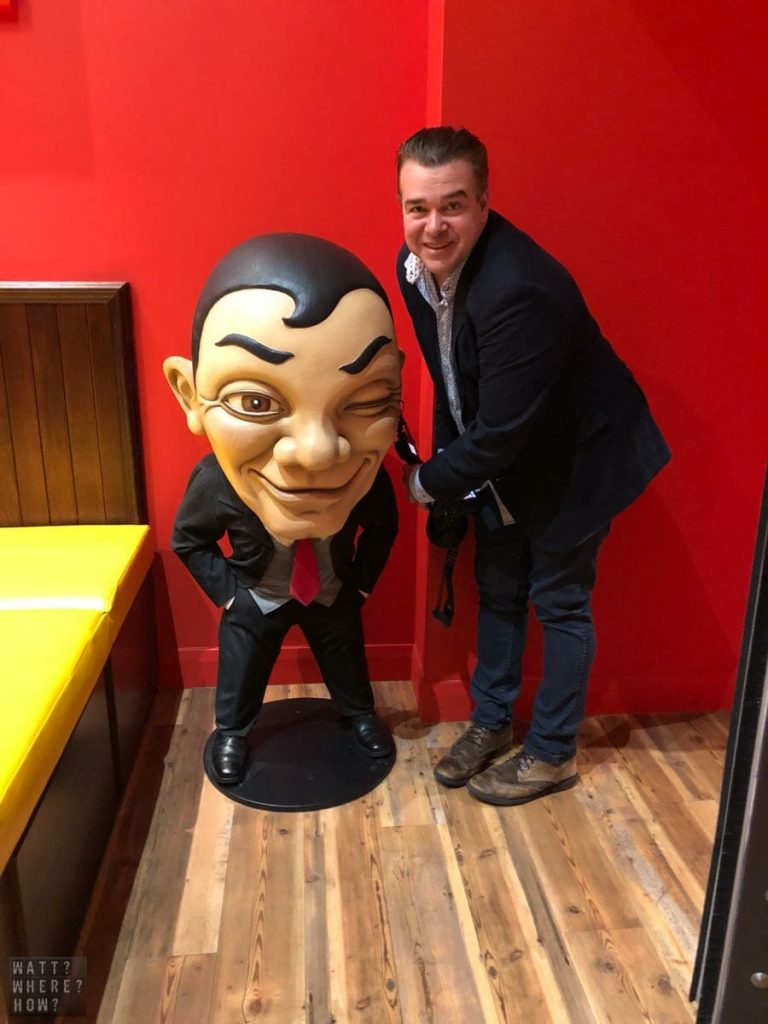 Today XXXX has lost the international battle with Fosters but has won the hearts of Australia as a cultural icon. As tastes have changed, it's now it's Gold (mid-strength) beer that is the biggest seller, with a new focus on its slew of craft brews made in the same huge stainless steel vats but marketed to appear as boutique long after selling out to this major label. XXXX brewery tours give you a look into the past and a taste of the future.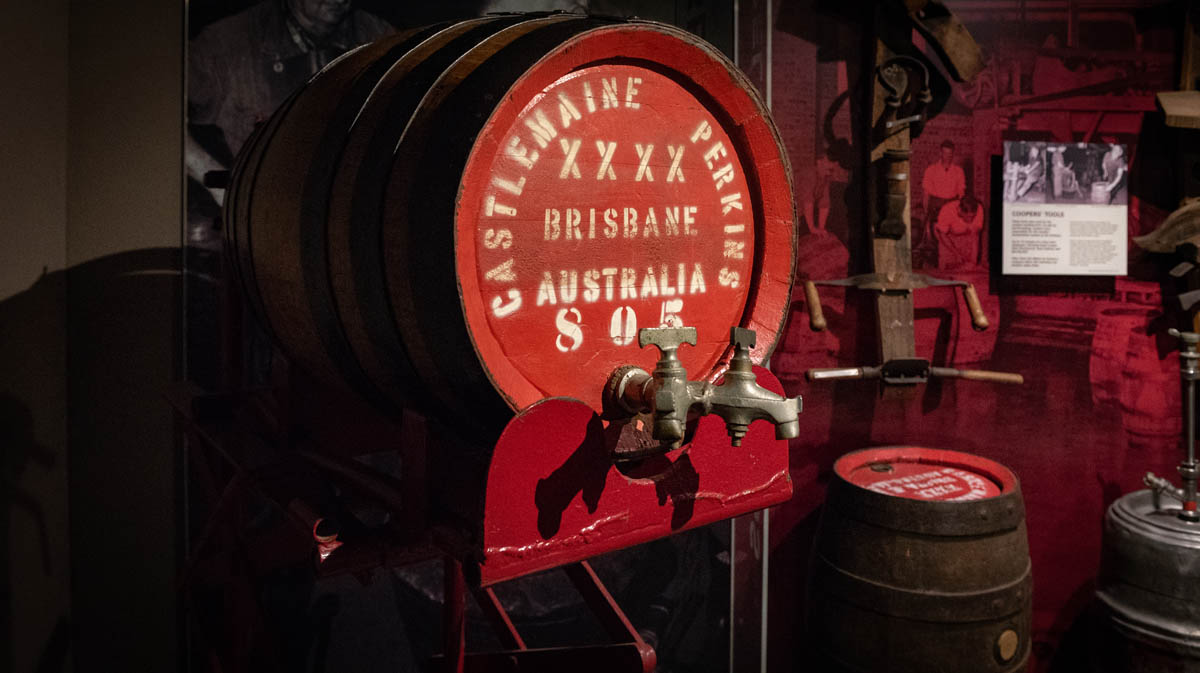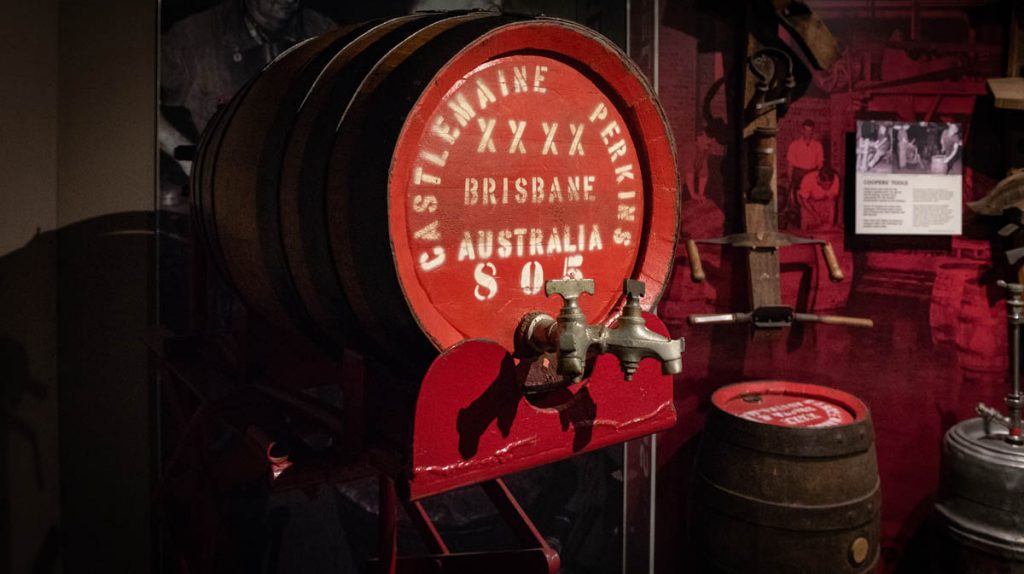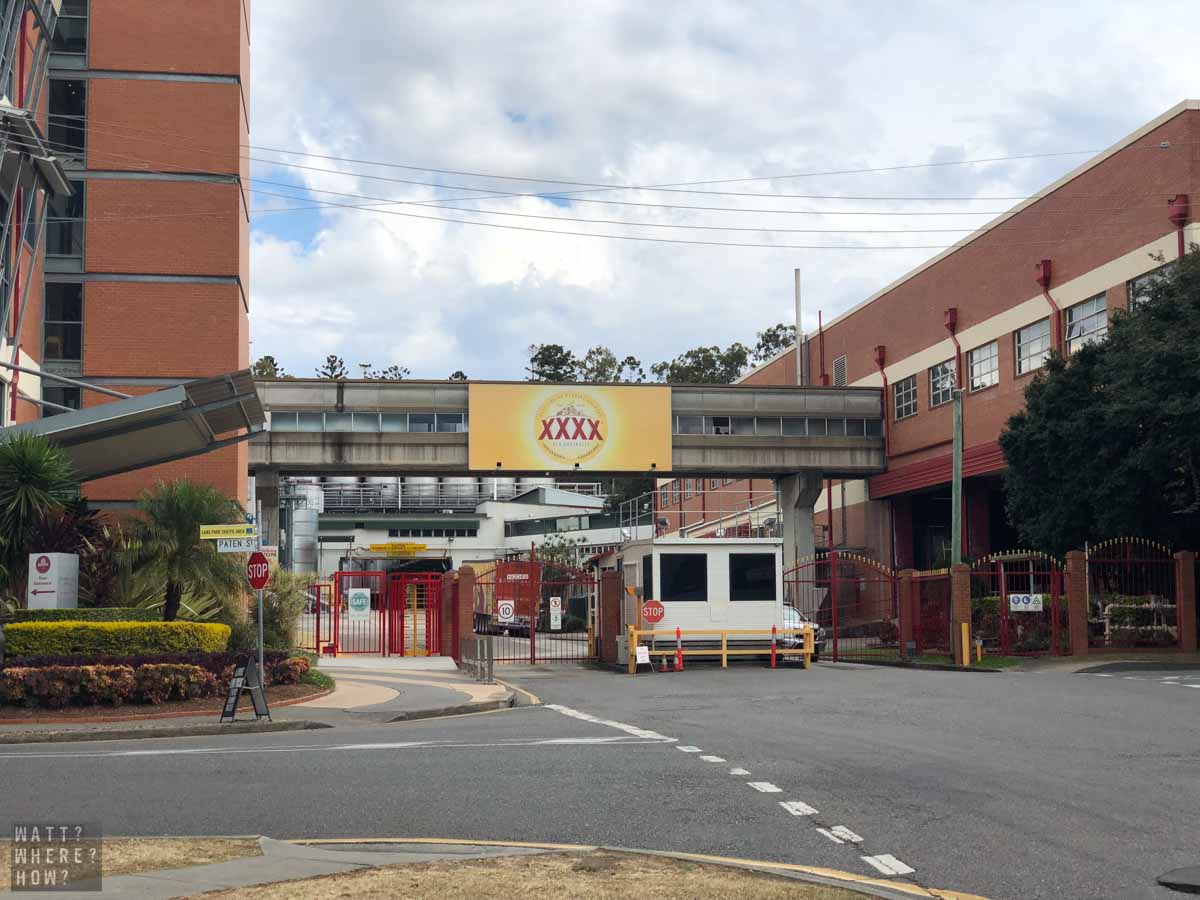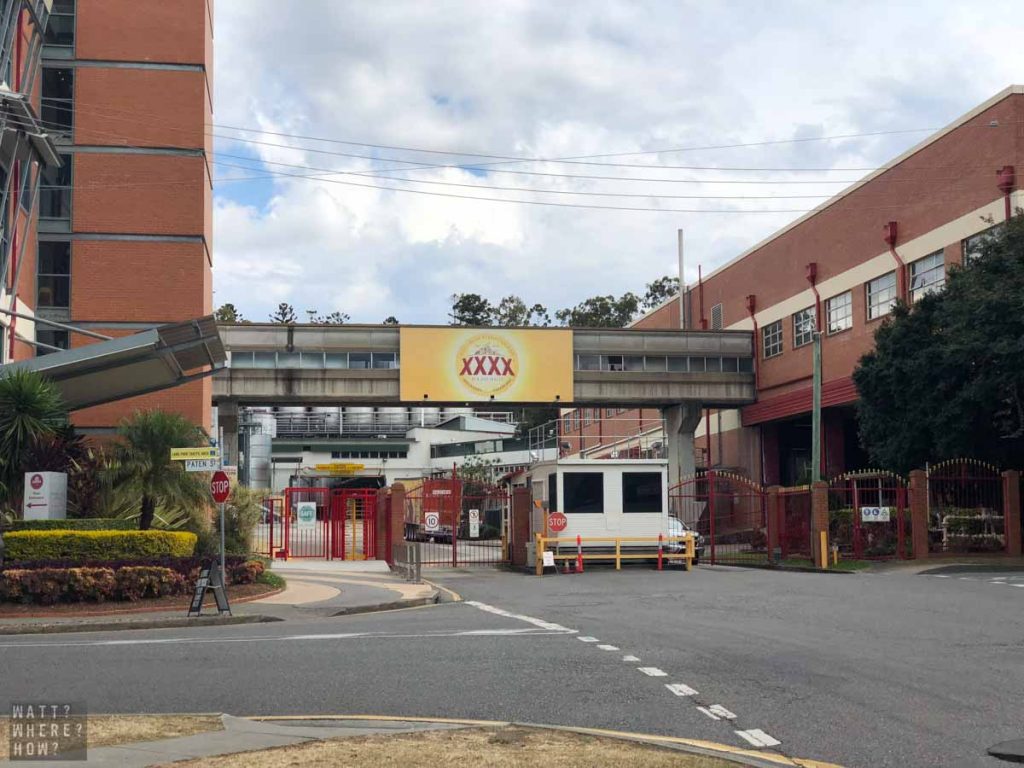 Our Golden Ticket
The XXXX brewery on Castlemaine Street in Milton has grown and evolved over the last 100 years, with new buildings added on or replacing the original structure. This mish-mash of orange brick and smoke stacks probably sits in the 1950s stylistically but feels like a relic of an earlier era. The red iron Gates evoke an image of a Willy Wonka-esque factory and we almost expect to be greeted in person by Mr. Fourex, the anonymous, yet synonymous symbol of the brand.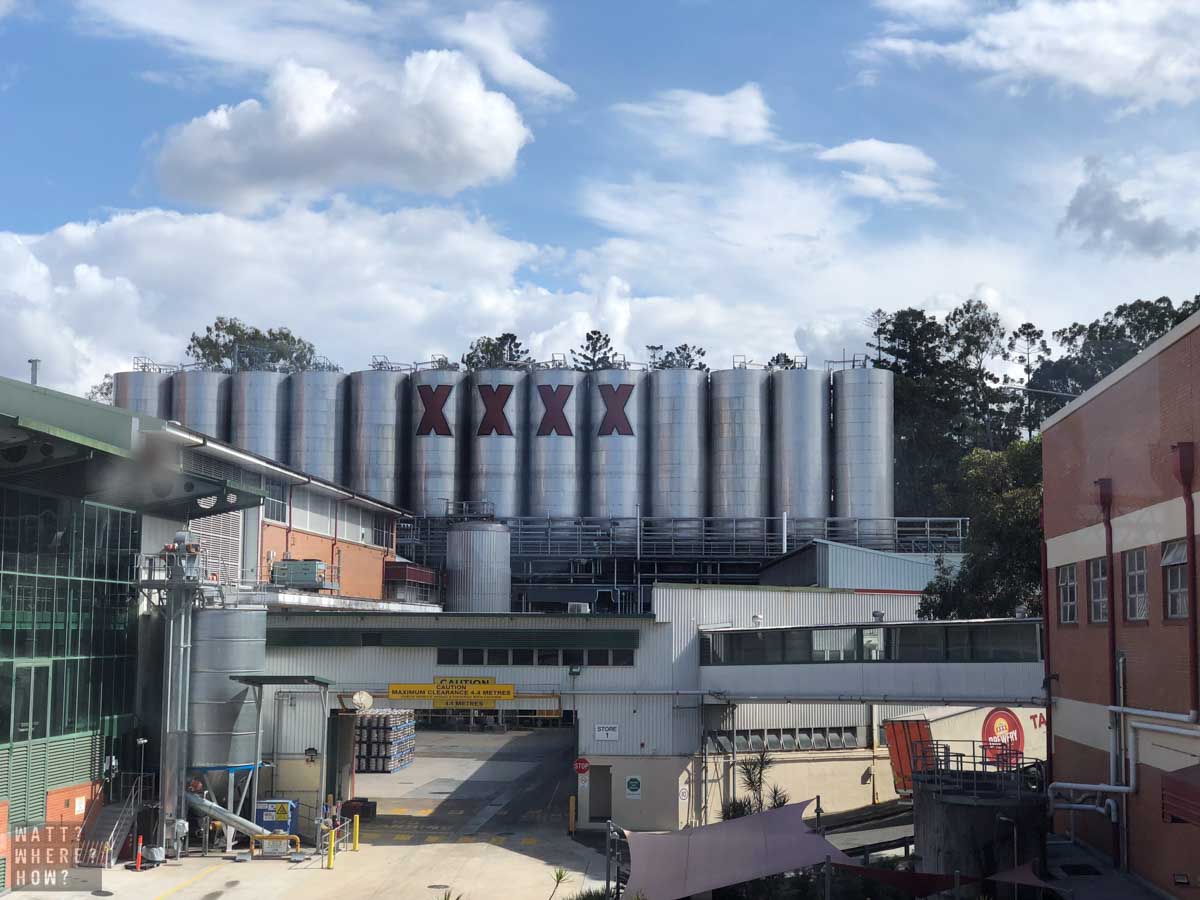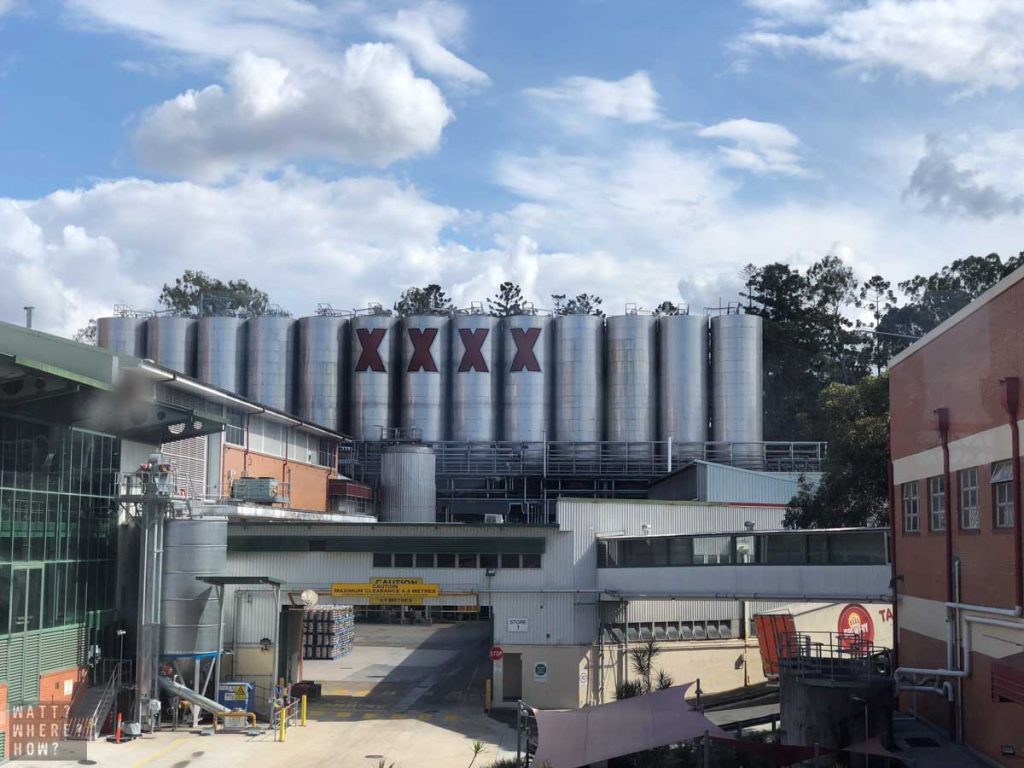 A bar with no beer (until the end)
The tour starts in the Ale House, a modern bar and visitors center with plenty of copper and red brick to set the scene. After kitting up in high-viz vests and goggles, we're guided through a few short but humorous video presentations that detail the history of the brand from the late 1800s to today. The writing is witty and heavy on Aussie terms but it's delivered in a way that most will understand.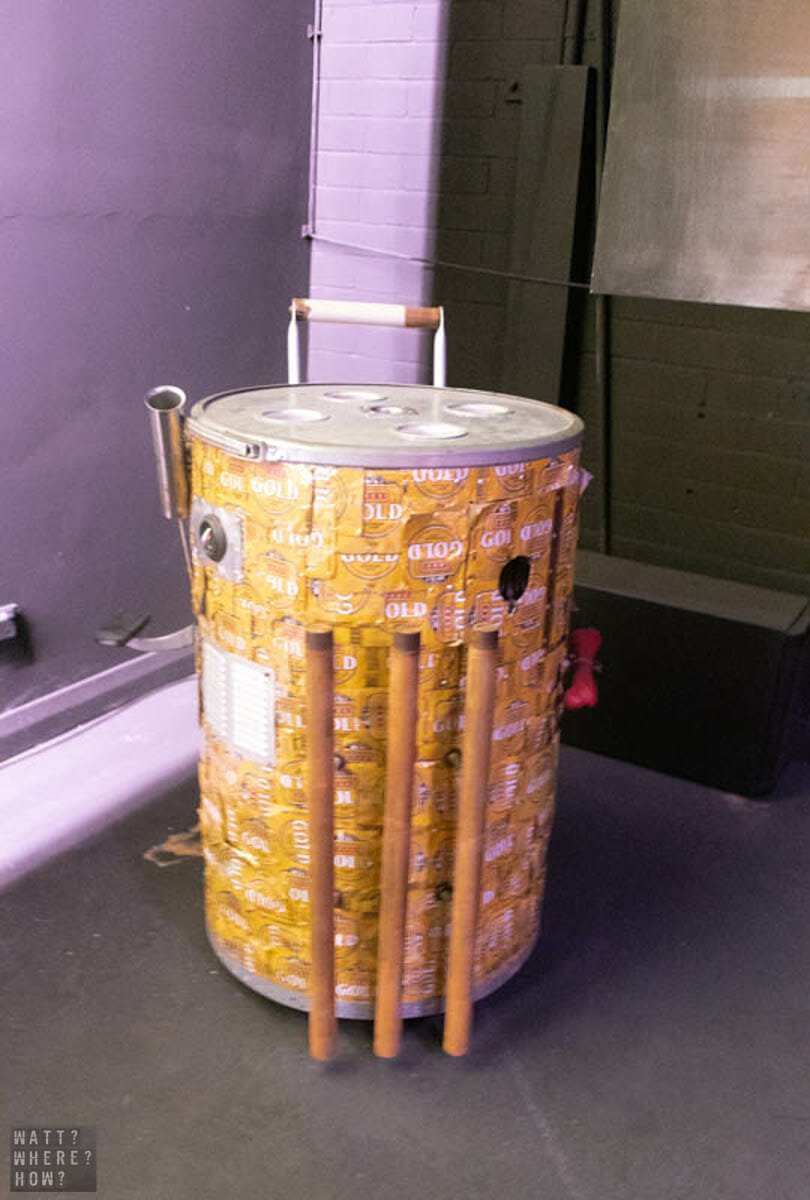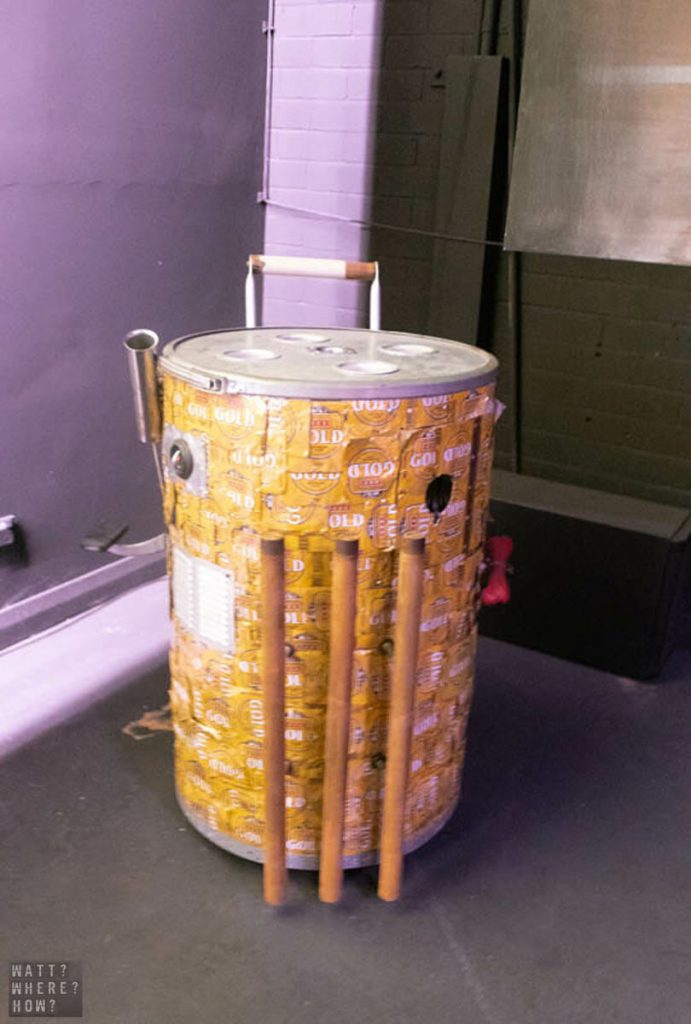 Keeping the secrets
Led up and down staircases and between old and new structures, we see the top secret labs, all the aspects of the brewing process and even a tiny test kitchen. At every point photos are heavily restricted and limited to posters on the wall rather than of where the magic happens. Even the kegging and packaging processes are kept secret- when your name is XXXX, I guess there's a natural habit of redacting everytxxxx.
The one area where photos are welcomed is the packaging museum, which houses original bottles, bottling equipment and a catalogue of the brand's iconic advertising. The early bottles were actually corked like champagne, with the crown caps not being introduced until the 1930s.
I can feel a XXXX coming on
Our guide hums a few bars from the brand's famous 1980s jingle as we walk up the last flight of steps. To those old enough to remember it draws a smile, to everyone else, it makes sense when as we approach the final door, the full song plays.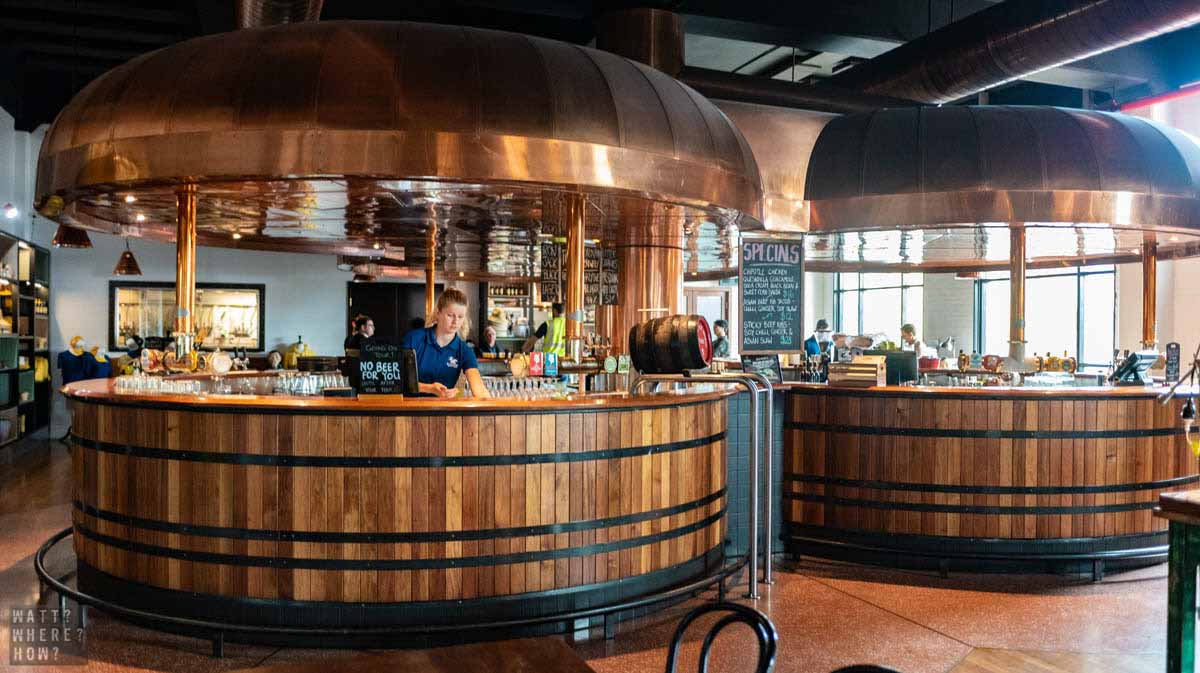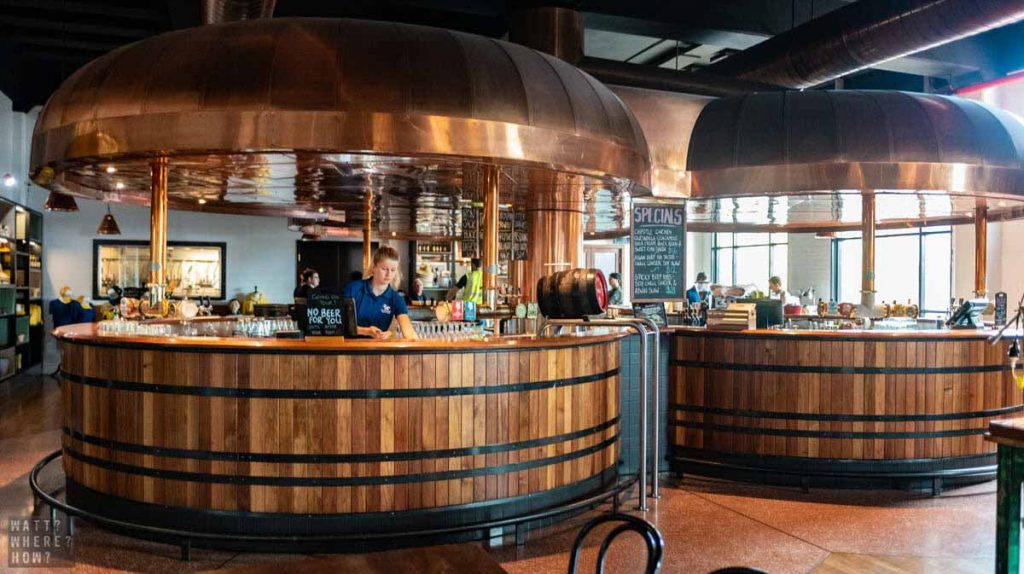 After the tour, participants are invited to sample seven of the best sellers including XXXX Gold, which has become affectionately known as the Milton Mango, after its orange-yellow can and the fact that the brewery is located in the inner-urban area of Milton. There is also a chance to try a XXXX "off the wood", a special edition made in wooden kegs exclusively for Brisbane's much-loved Breakfast Creek Hotel. It's noticeably better and fuller in flavor than the regular brew (known colloquially as the Castlemaine Cranberry after its red label).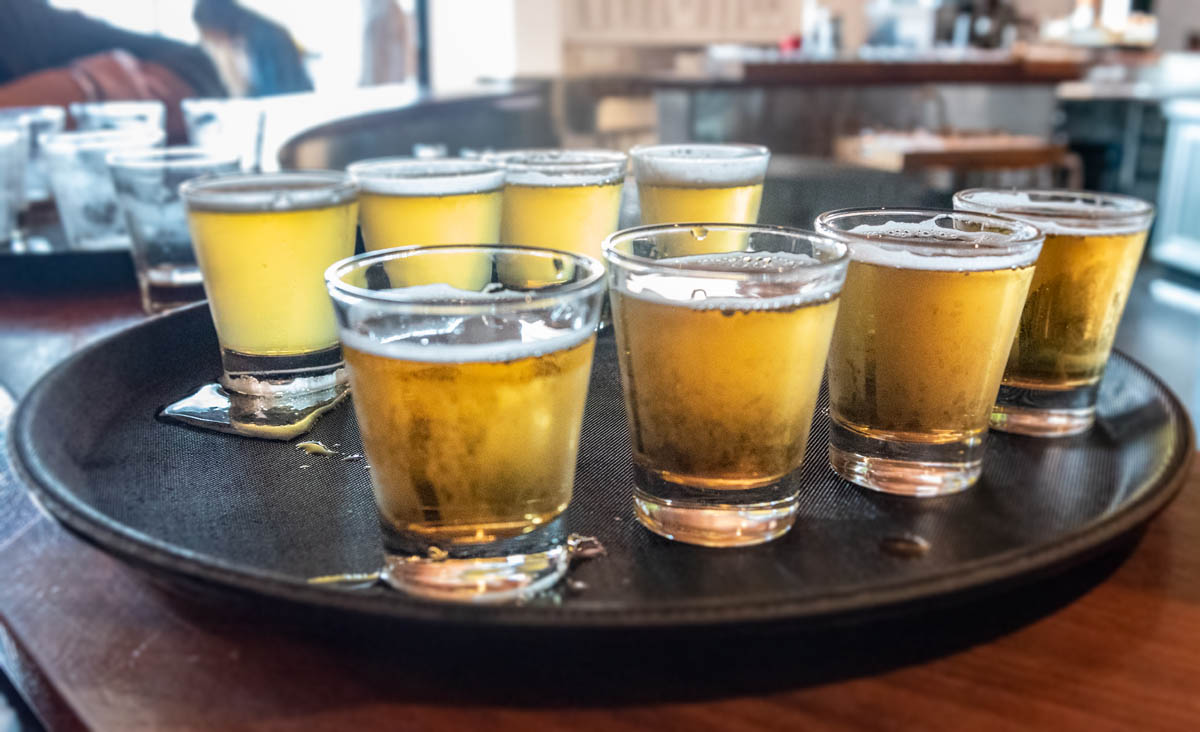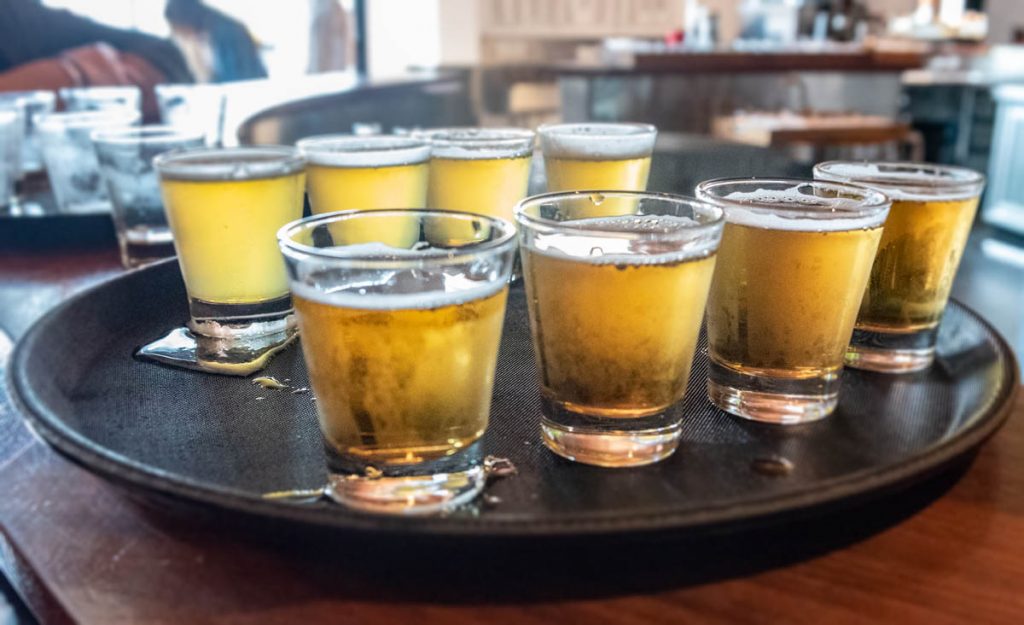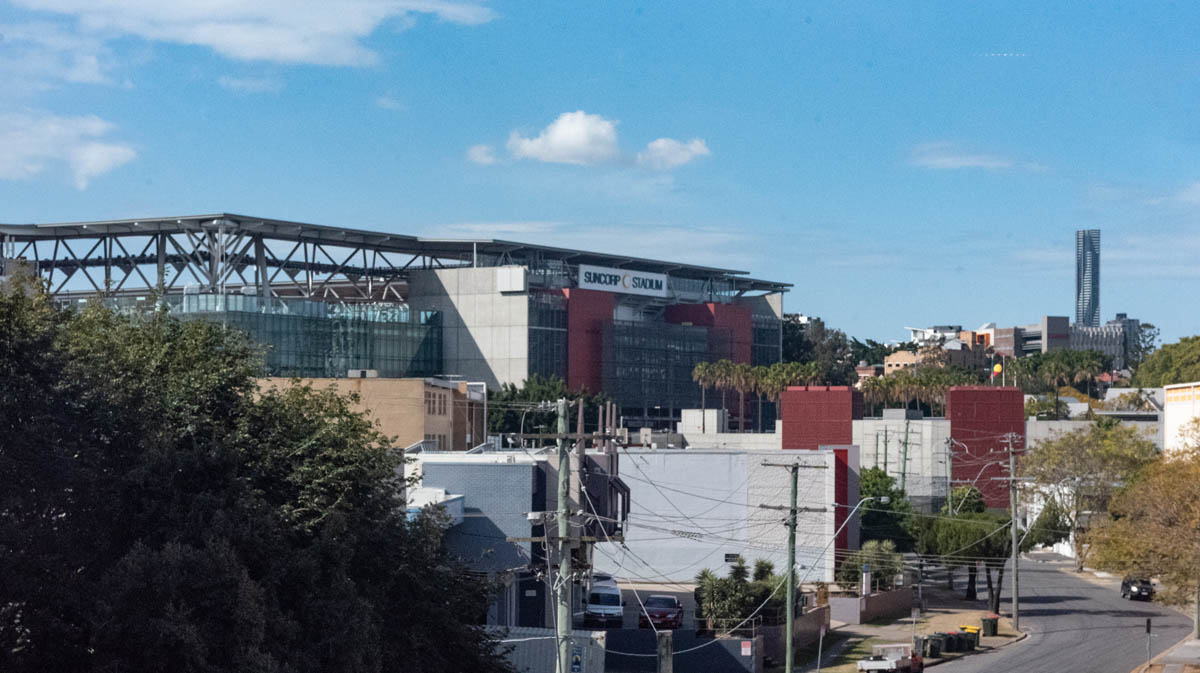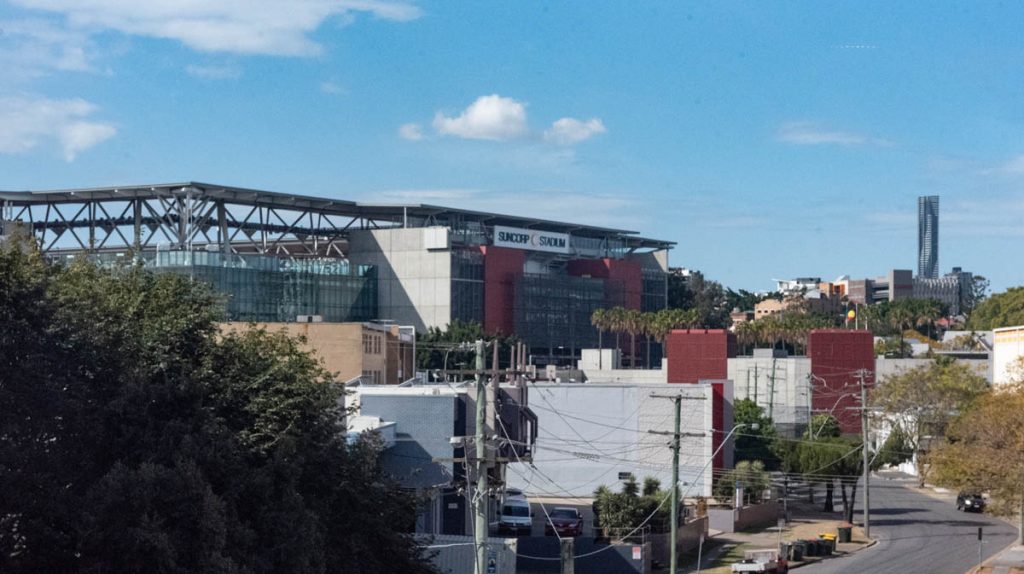 An ice cold XXXX, consumed almost in the shadows of Lang Park/Suncorp Stadium, home of the Brisbane Broncos and Queensland State of Origin team – it's enough to make any visitor an honorary Queenslander.
Bernie and Jess Watt are Australian travel bloggers from Brisbane, living in New York City. Explore more Aussie travel ideas.
WHAT?
XXXX is Queensland's oldest and favorite beer. The iconic XXXX brewery tours depart daily.
WHERE?
XXXX Brewery Tours leave from the XXXX Ale House on Paten Street at Milton, Queensland, Australia
HOW?
PRICING:
Adults $32
Children $18
TOUR TIMES:
Monday to Thursday: 11am, 1pm, 3pm, 5pm
Friday: 11am, 1pm, 3pm, 5pm
Saturday: 11am every ½ hour until 2pm, 3pm and 5pm
Other tour times available for group bookings, please call us to enquire.
IMPORTANT INFORMATION:
Please ensure you are wearing fully enclosed flat shoes, have not consumed any alcohol prior to tour and have Government proof of ID with you. All bags and cameras must be left in our lockers prior to tour as no loose items can be taken on the tour route. The XXXX Brewery Tours has many steps on the tour route and cannot accommodate guests with walking aids such as crutches and wheelchairs.
Follow & Connect with us