Coogee Beach (pronounced could gee) is a popular beach community between Bondi, Brontë, and Maroubra beaches. Considered part of Randwick, this Eastern beaches suburb is populated by young, well-heeled professionals with a love of healthy outdoor activities and Coogee Beach is the center of it all.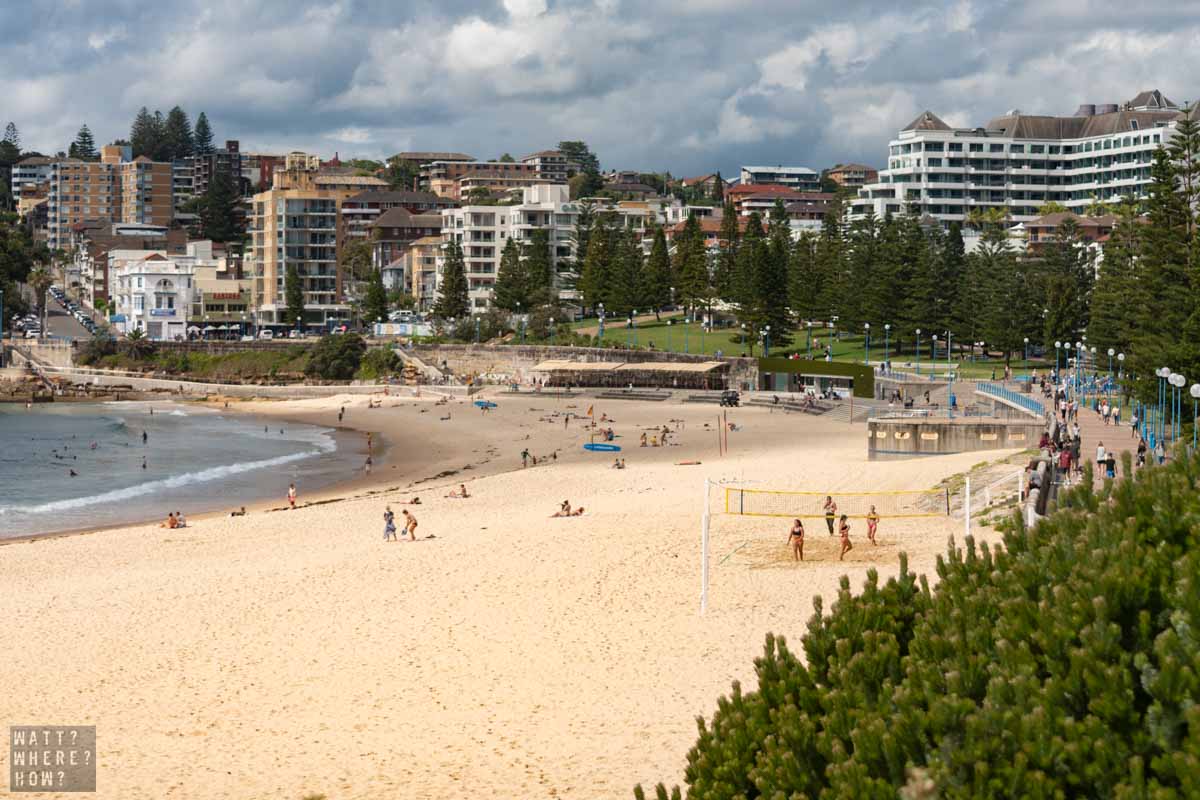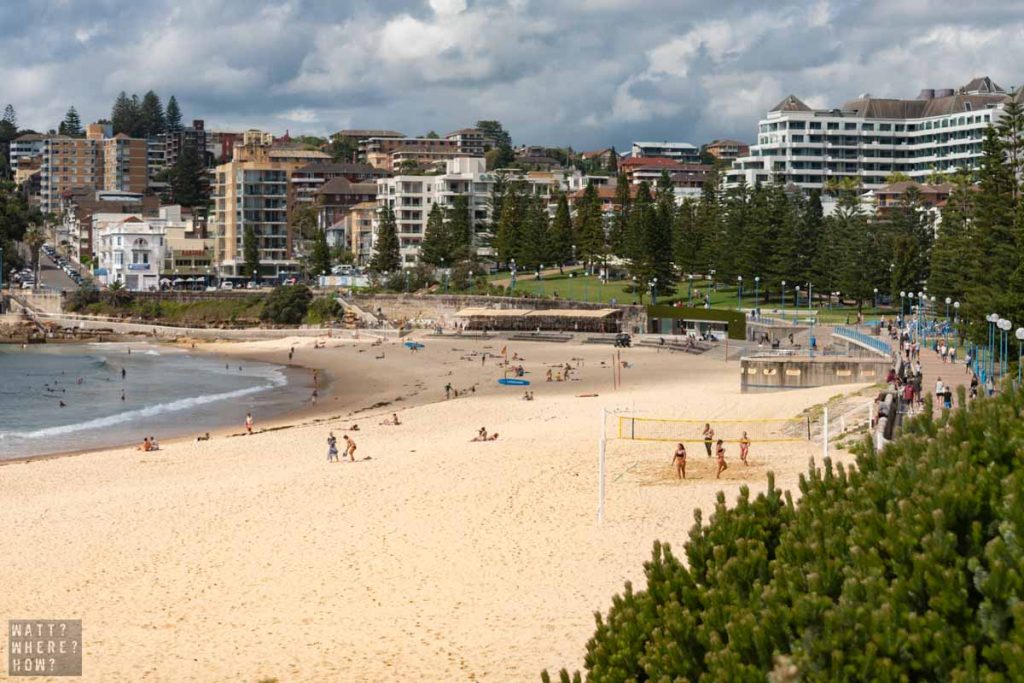 Coogee Beach is situated on Arden Street, a popular thoroughfare that leads all the way to Bronte, a neighboring suburb. Along Arden Street are parks, the Coogee Oval, restaurants, and public car parking spaces. The high street of Coogee is Coogee Bay Road and it's here where you'll find popular restaurants, cafes, boutiques, and shopping.
What does Coogee Beach mean?
The name, Coogee, has aboriginal roots, with the original people, the Bidigal, calling it koo-jah which translates to stinky drying seaweed. And when you see the rocky headland, you can imagine it once attracted plenty of smelly kelp.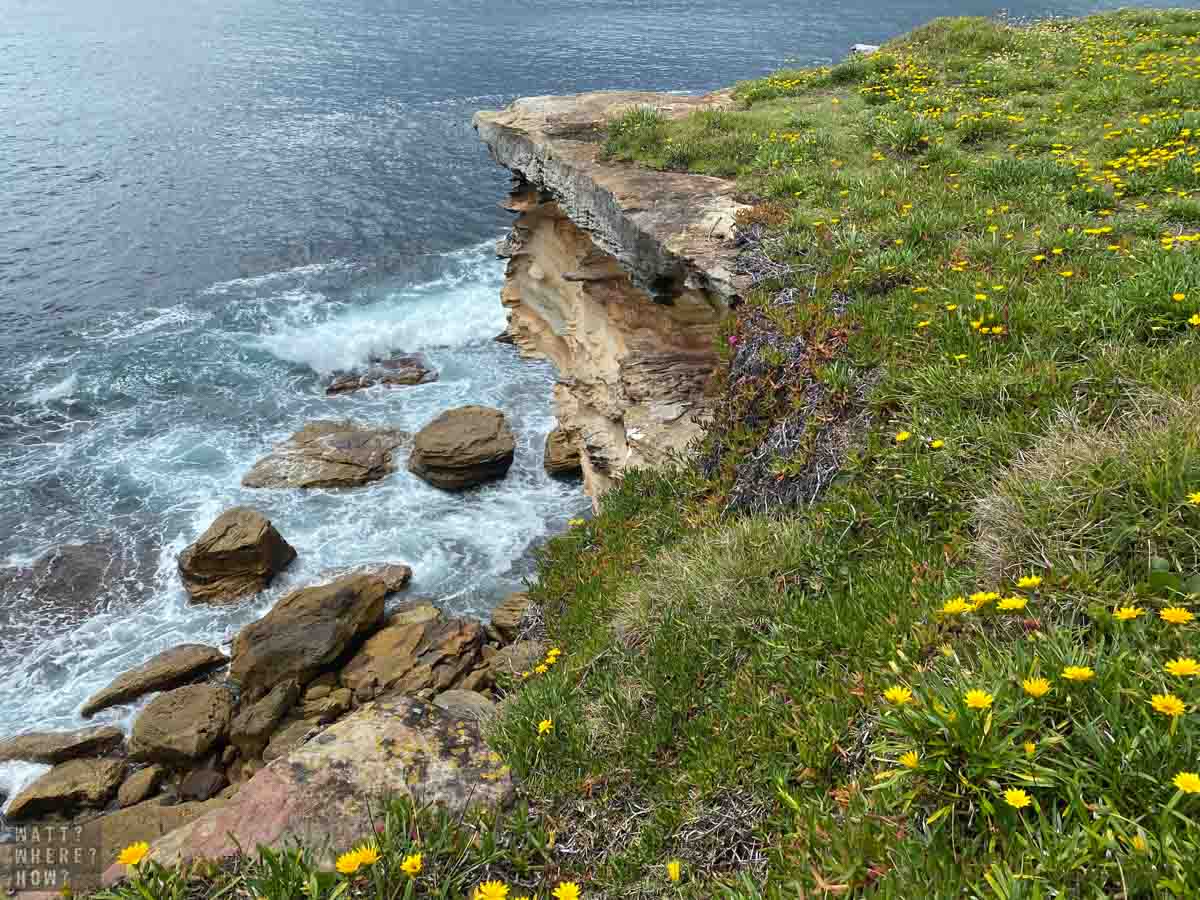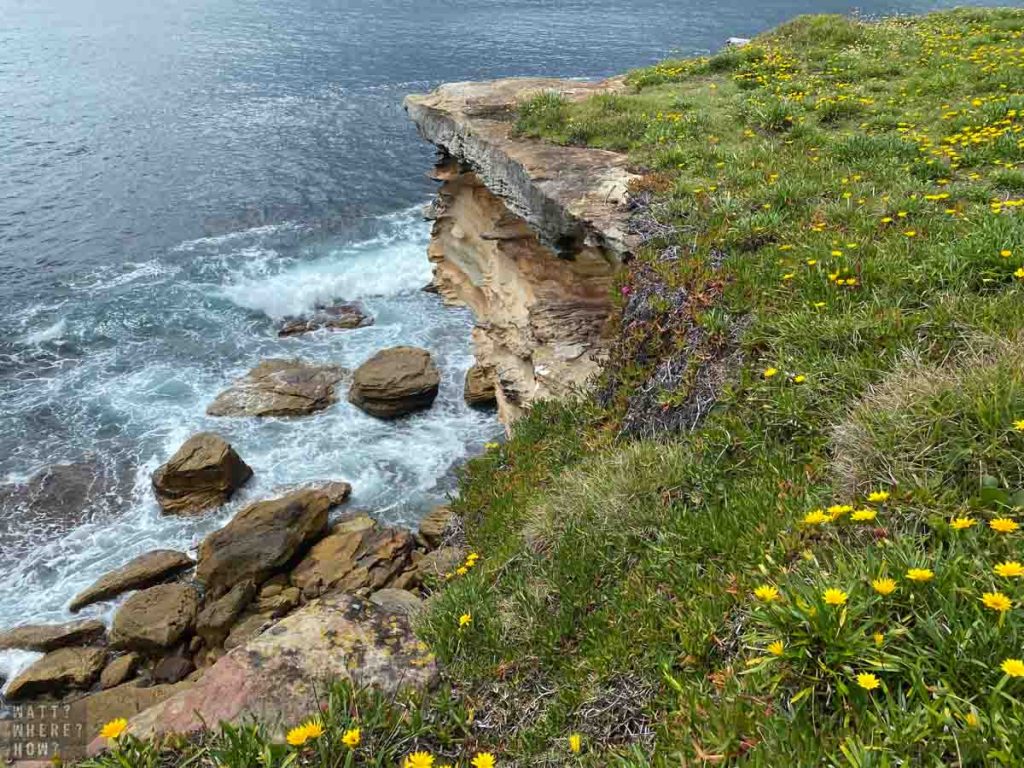 Top things to do at Coogee Beach
Have a solemn moment at Dolphin Point Bali Bombing Memorial
On the 12th of October 2002, three bombs ripped through the heart of Bali nightlife at Kuta, taking the lives of 202 people, including 88 Aussies (Bali is the equivalent of Cancun or Ibiza for Aussies). Made worse by their placements in Paddy's pub, an Irish bar, and the Sari Club, it was a peak time for tourists and end of season football team trips.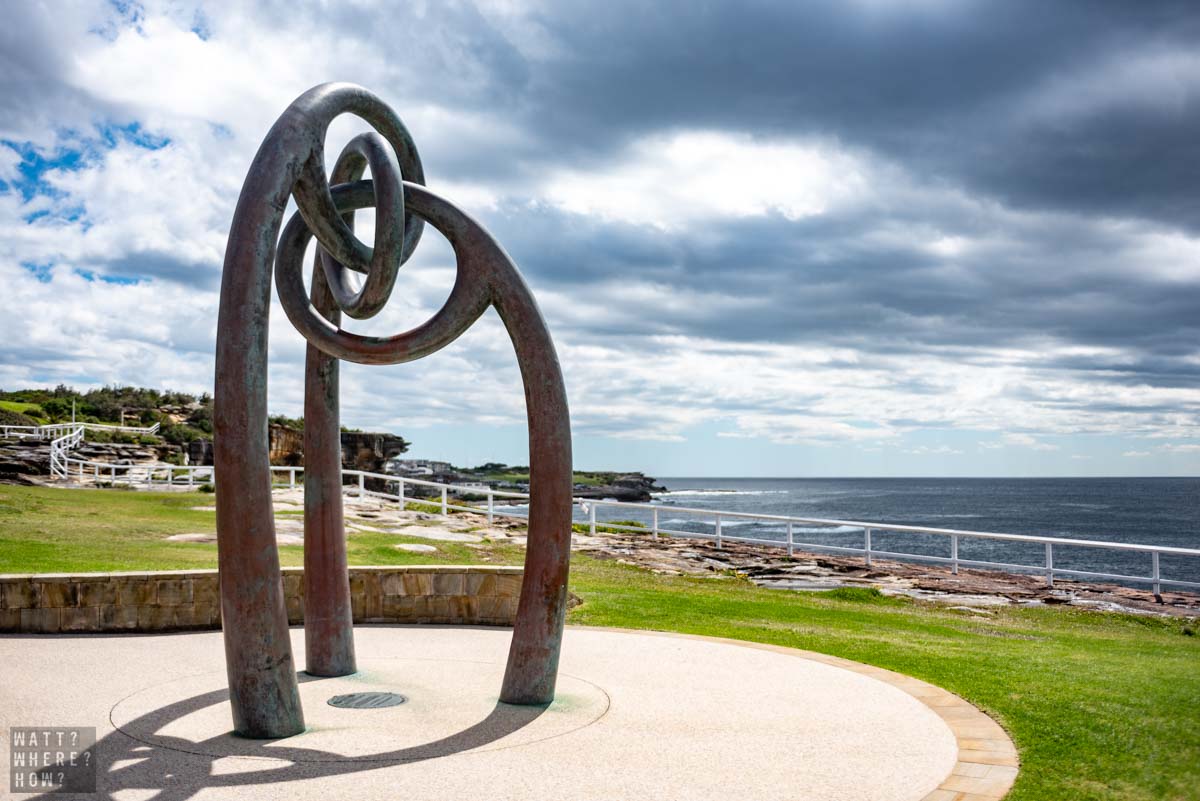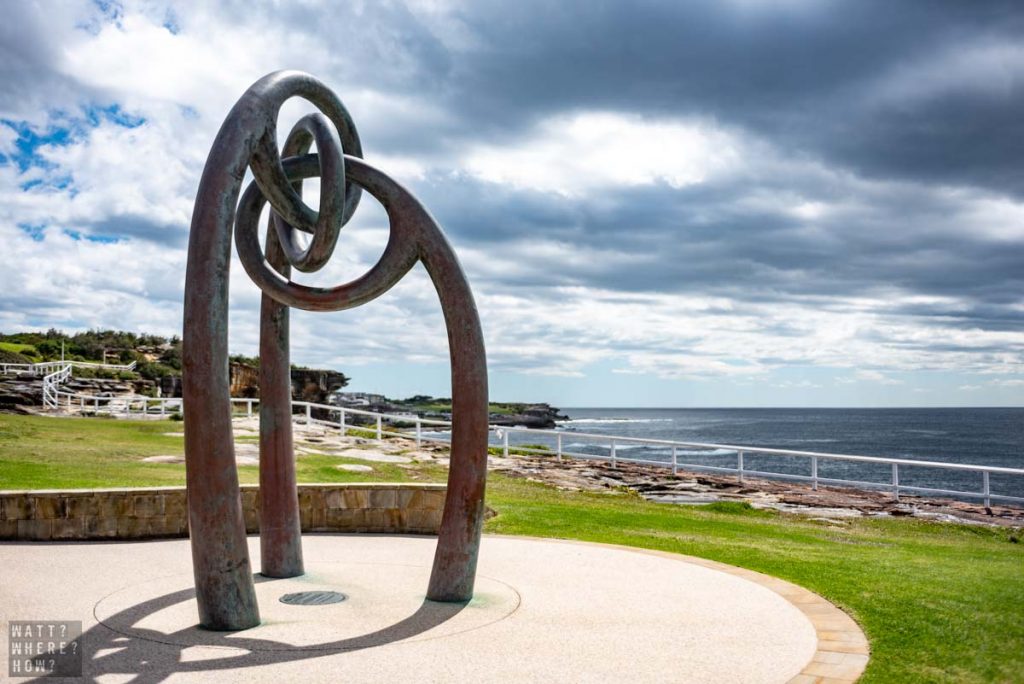 Forensics discovered both backpack bombs and a car bomb were detonated by terrorists from the extremist group, Jemaah Islamiyah in retaliation for the US and Australian support for the war on terror. Three terrorists were tried and executed by firing squad, but it will never replace the lives of these innocents. The memorial is in honor of the locals who died, including six members of the Coogee Dolphin leagues club.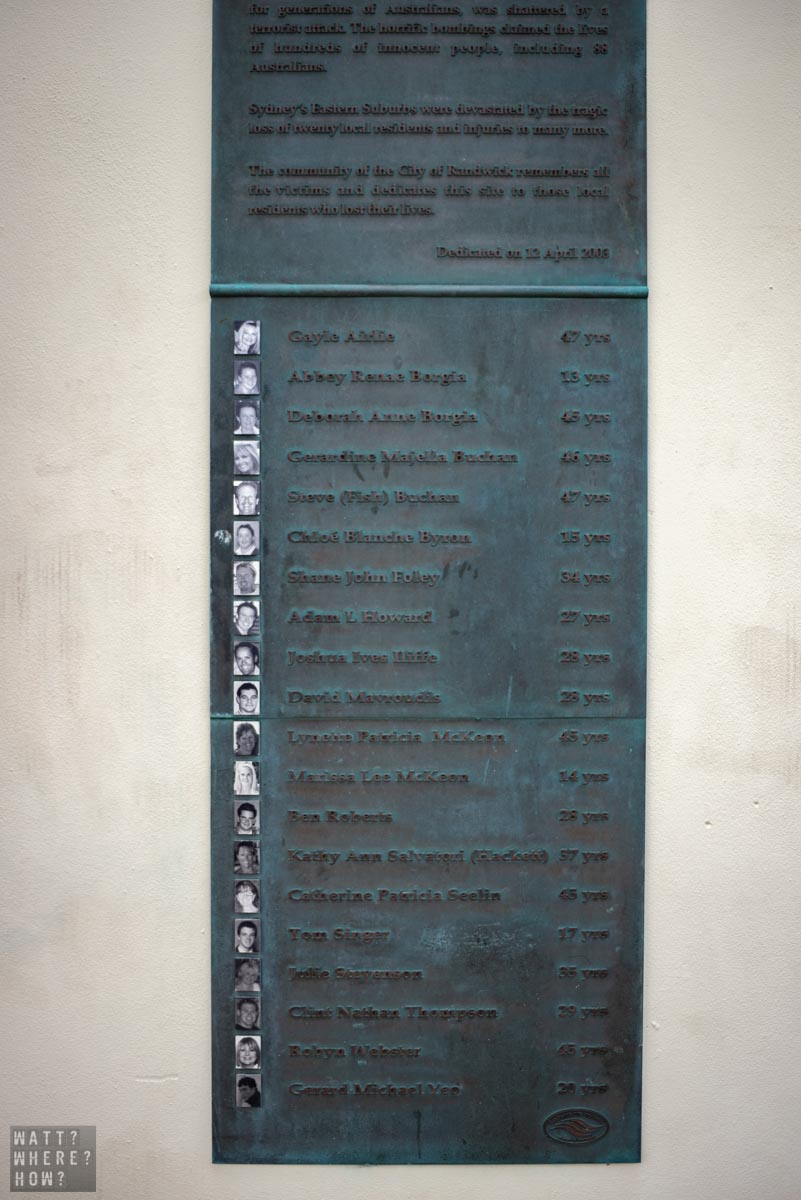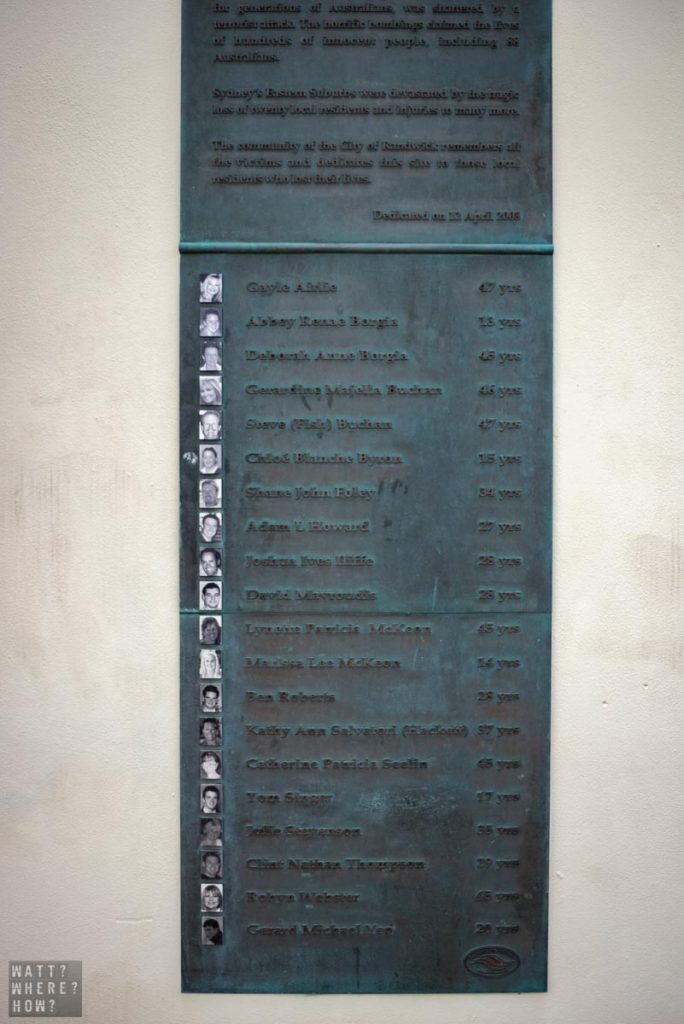 Swim at Coogee Beach
Coogee Beach is much smaller and narrow than Bondi Beach, but there's still plenty of room for beachgoers to enjoy the sun and sand without falling over the next beach towel. It is a protected beach with lifesavers in summer months. Coogee Surf Lifesaving Club was founded in 1907 and its volunteers have watched over the beach and rock pool in the warm months of the year.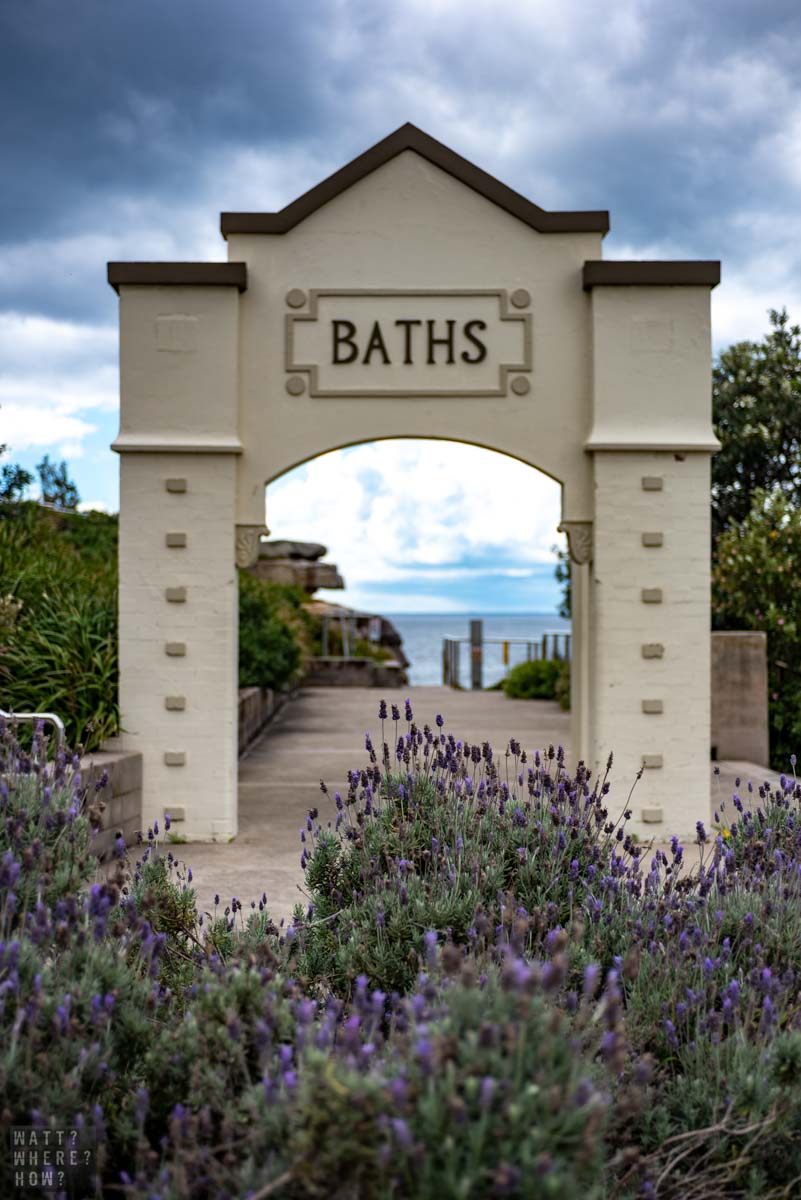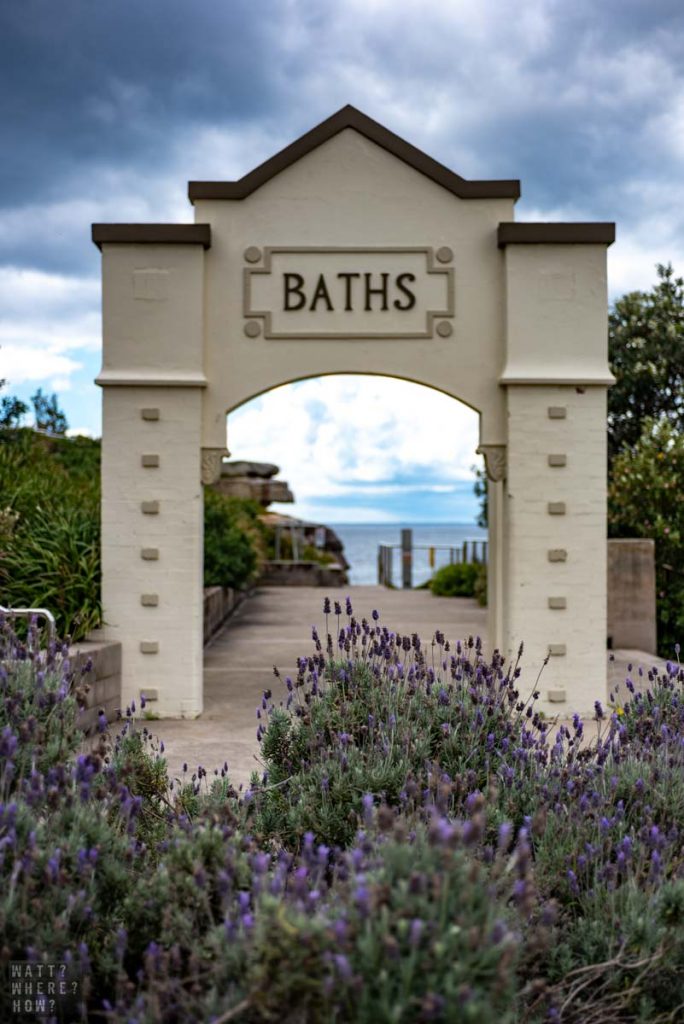 Dive into the natural rock pool of Wylie's Baths
The mainly natural rock pool known as Wylie's Baths is a historical saltwater pool that is flushed by crashing waves at high tide and provides a beautiful, protected setting to swim laps at low tide. Constructed in 1907 by Henry Wylie, this is far from a normal swimming experience, with the rough rocky edges and bottom being the home of a rich ecosystem of marine life including crabs, octopus, and fish. Be careful walking down the steps to Wylie's Baths as it can get a little slippery and avoid swimming when the waves are particularly turbulent.
Walk the cliff path to Bondi and Bronte Beaches
Coogee Beach is a point of entry onto the ruggedly beautiful cliff path to Bondi and Bronte Beach. Modern beach houses and mansions sit atop sandstone cliffs with stunning Tasman Sea views, grounded by neighboring 1960s brick 6-pack unit blacks.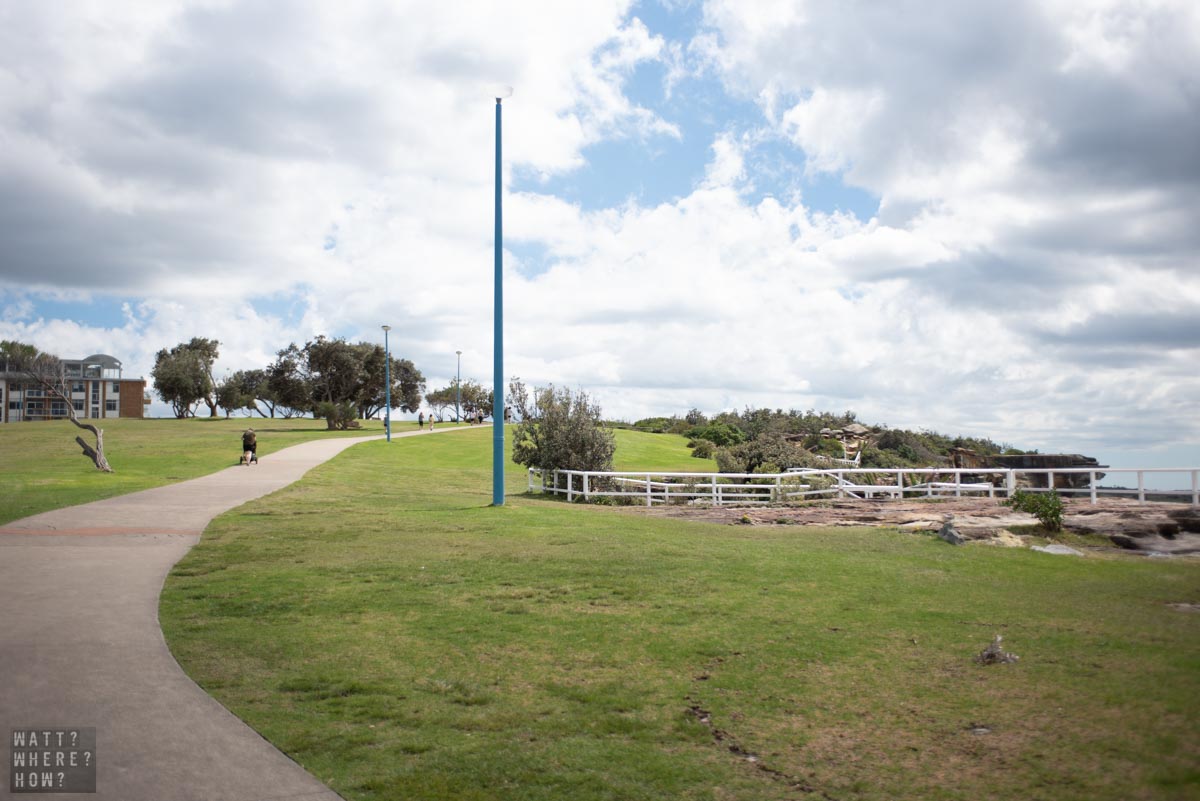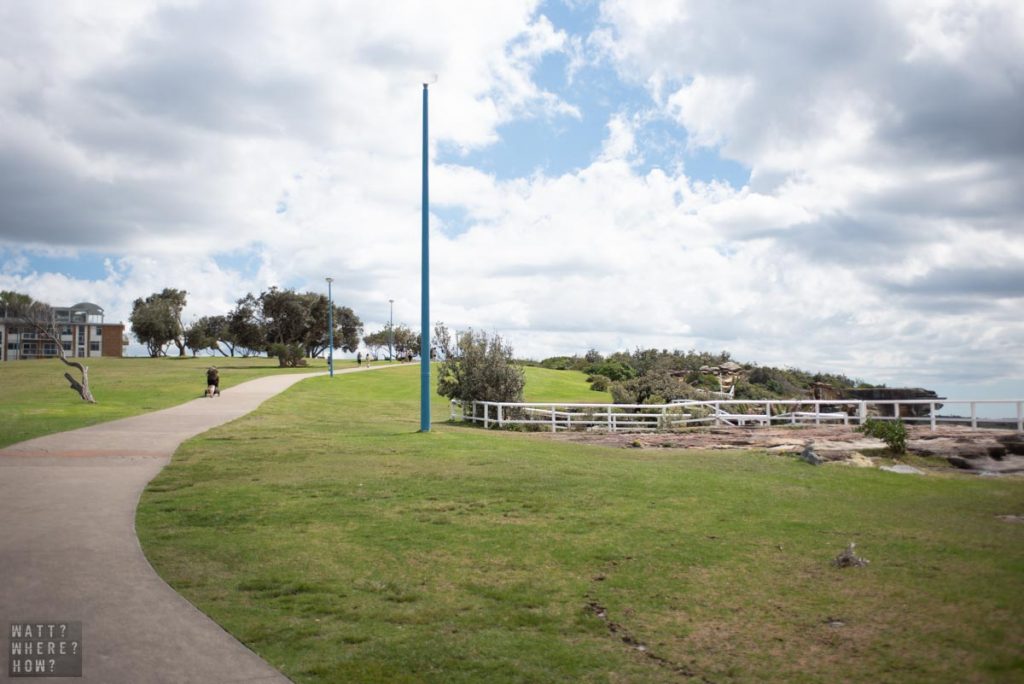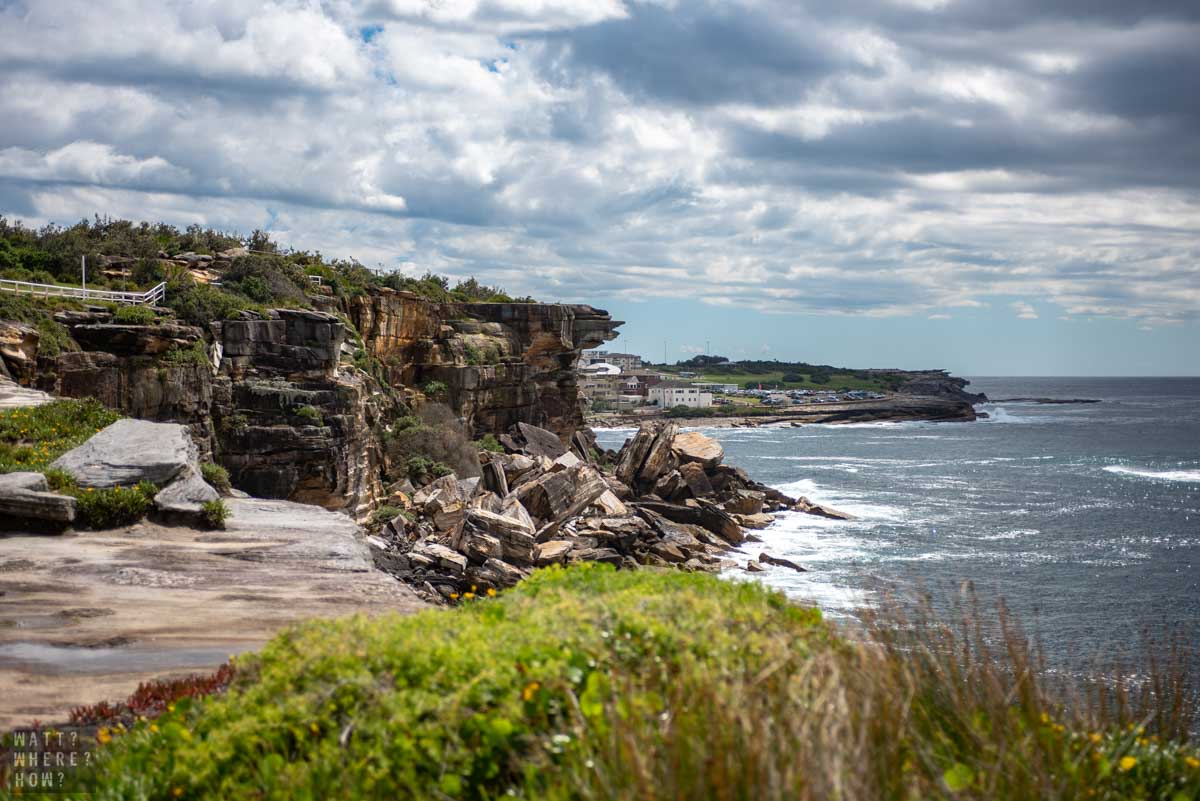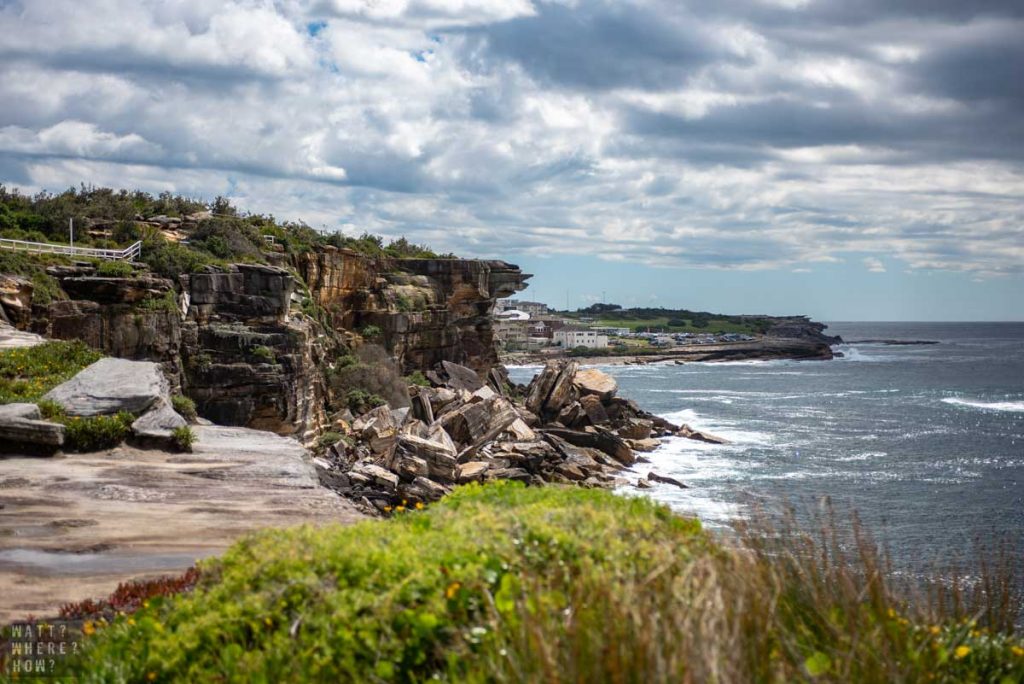 The first stop on the Coogee to Bondi path is Gordon's Bay, a place that is popular with snorkelers. Undulating hills and dramatic drops create some pretty breathtaking lookout spots. The challenging cliff path is popular with joggers though the prevalence of stretches of steep wooden stairs places it off-limits for cyclists and parents with strollers/prams.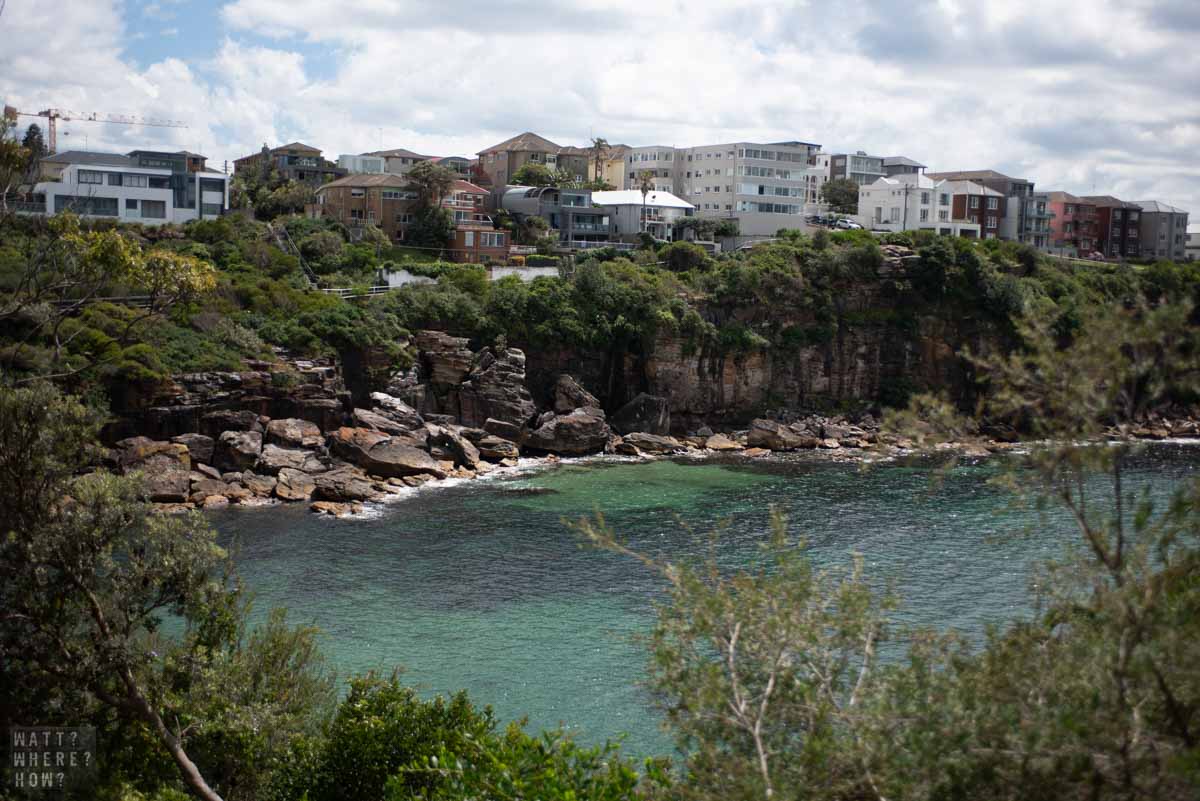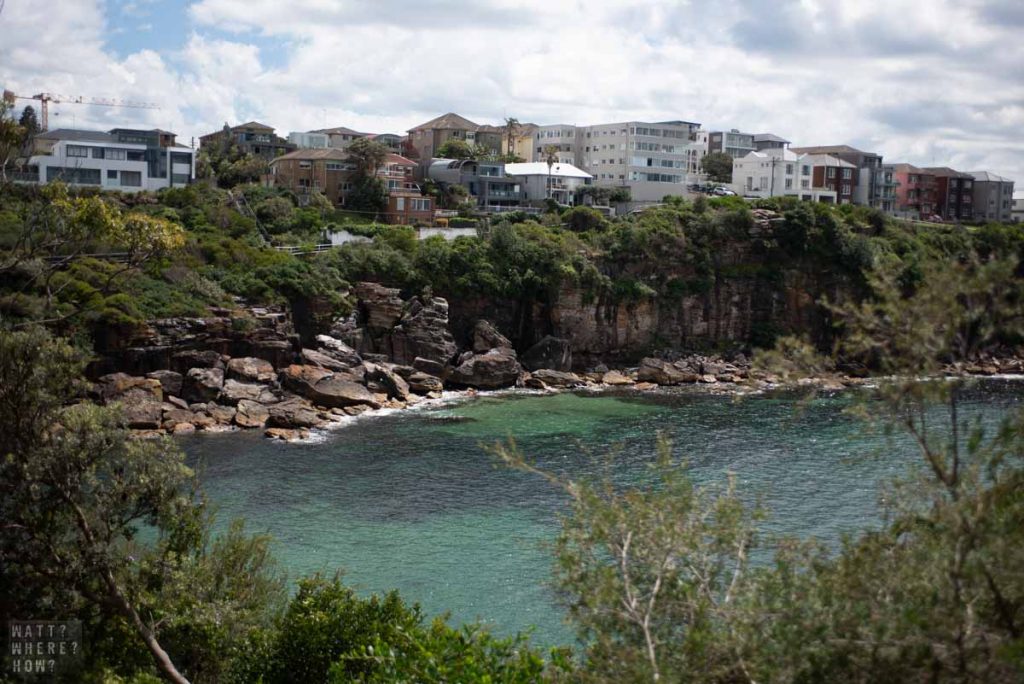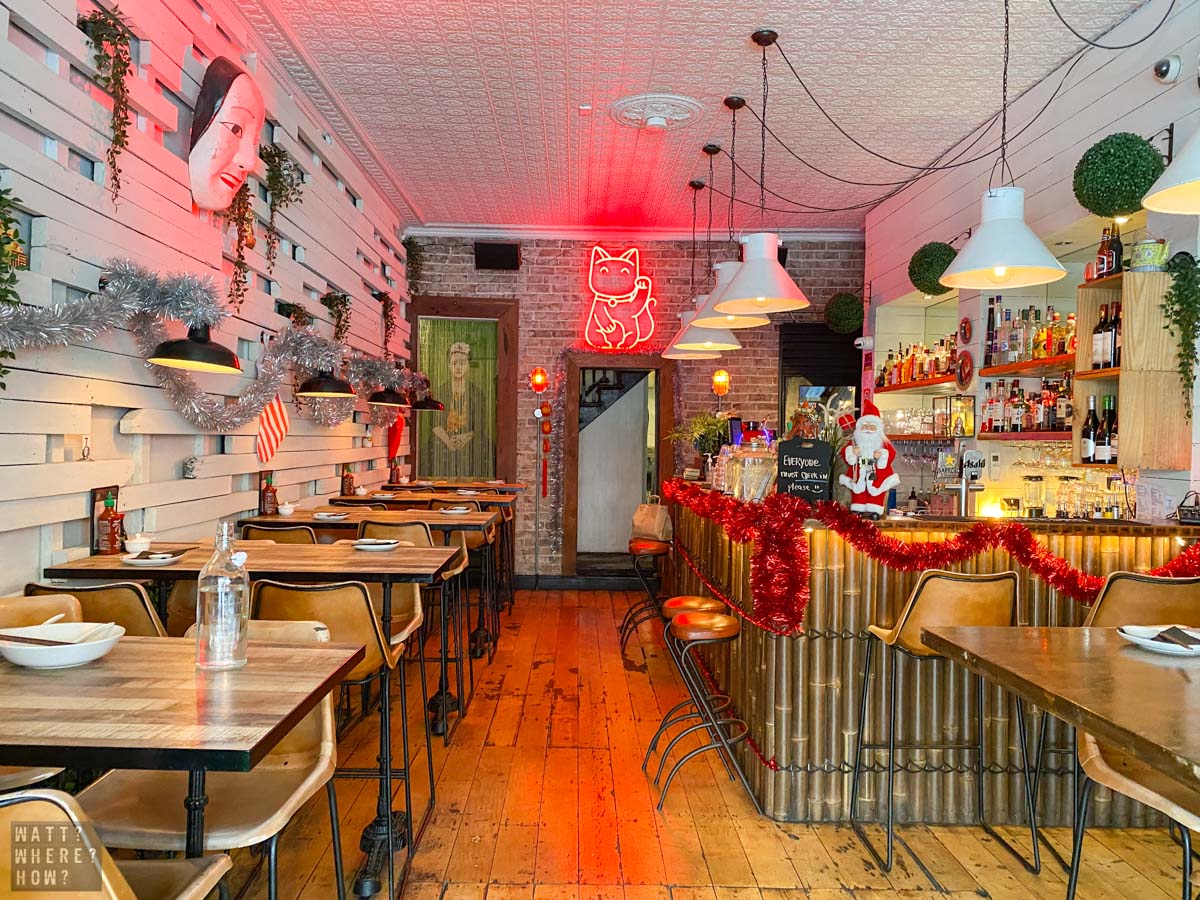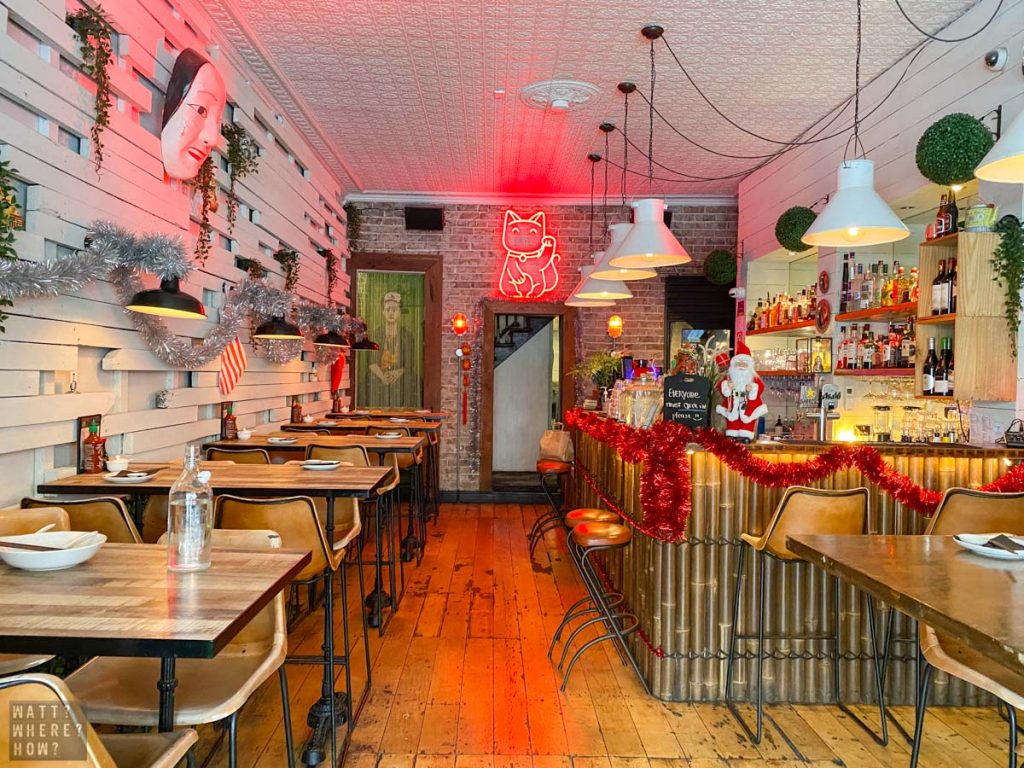 Where to eat in Coogee
Coogee is a casual, beachy community and the food options reflect this too. If you want to go a little upscale, try the Waterview Restaurant Coogee for dining with a view, The Lucky Cat Dumpling Bar for pot-sticker style gyozas, The Lure Seafood for Aussie fish n'chips, Chikko Rolls, and Dimmies, and J.P. MacCaffreys for British-style fish n'chips.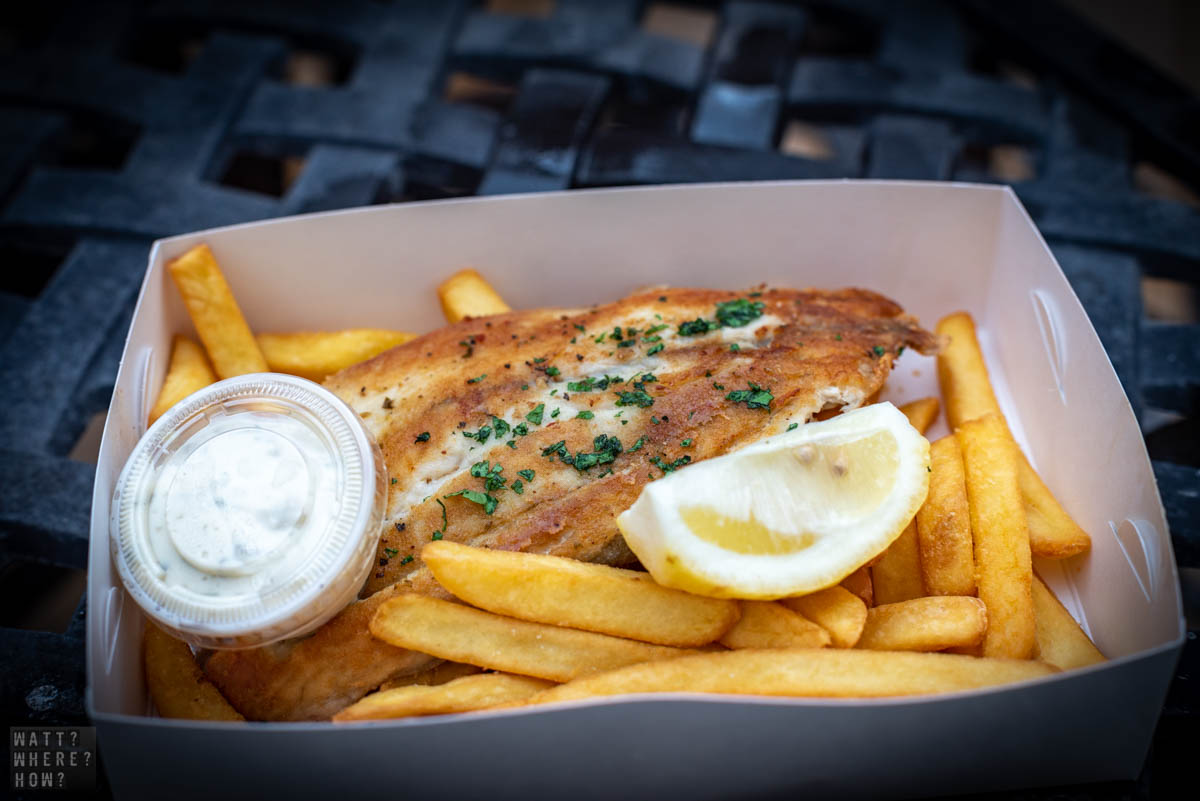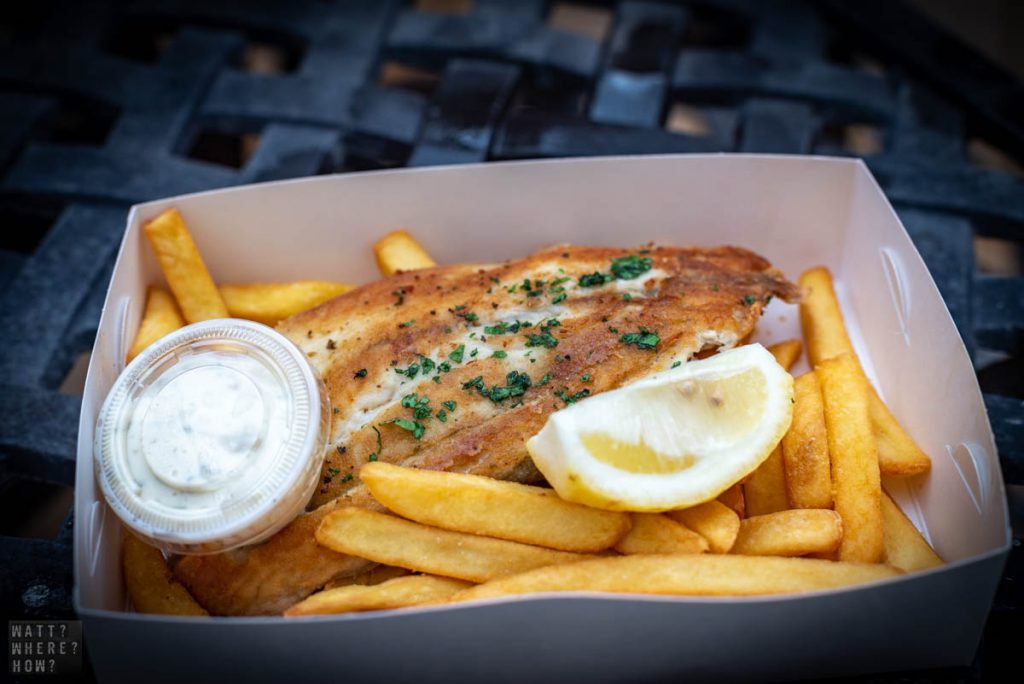 Where to drink in Coogee
The Coogee Pavillion is a popular after-work hang for locals, with its rooftop terrace providing a bird's eye view of the golden sands and a refreshing sea breeze a cool accompaniment to the ice-cold drinks. The Coogee Bay Hotel is a Sydney icon that had undergone many renovations and reinventions. For many years, it housed rock venue, Selina's which hosted acts like David Bowie and Nirvana. It's now closed and under threat of demolition. Within its public and private bars, you'll find standard pub grub and more upscale options. And like most Australian pubs, you'll be surprised by the prevalence of "pokies" (slot machines), horse racing, and sports betting.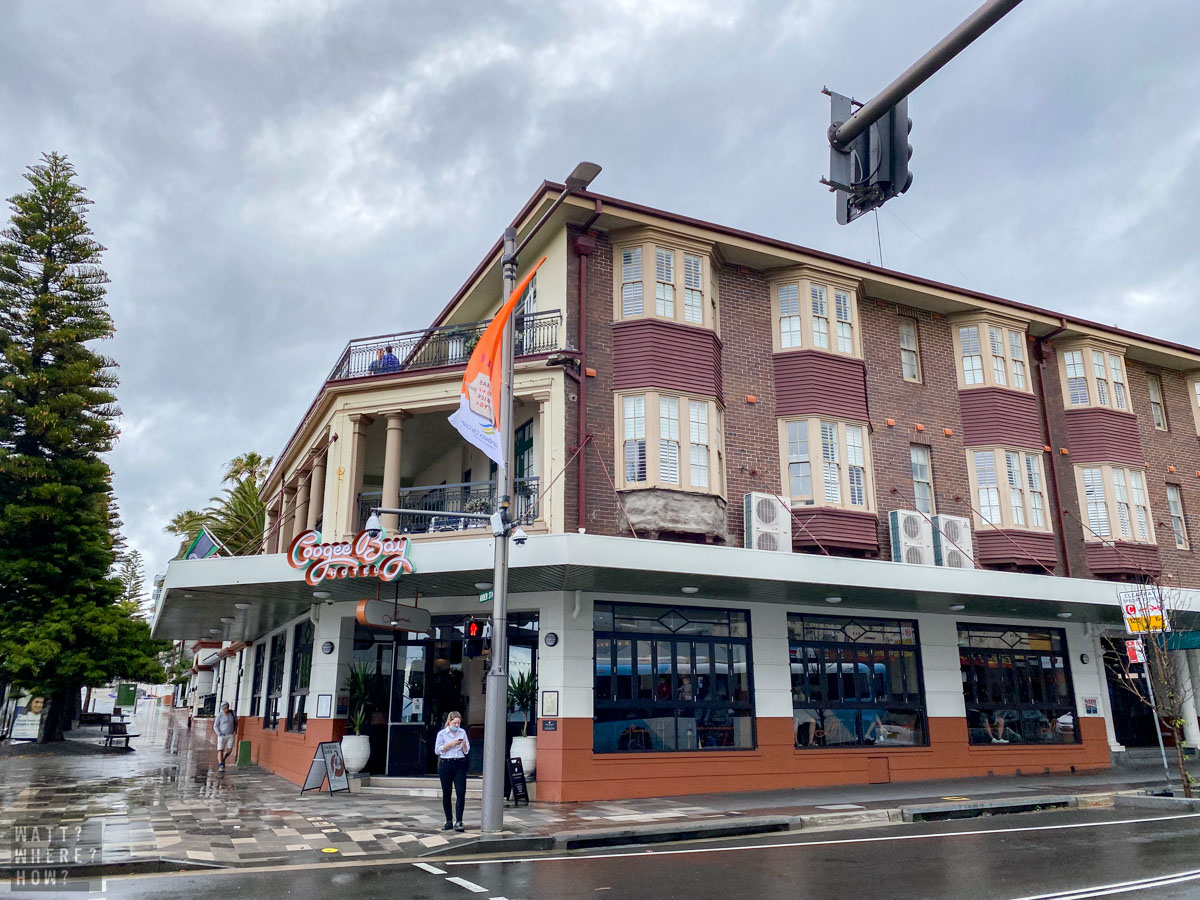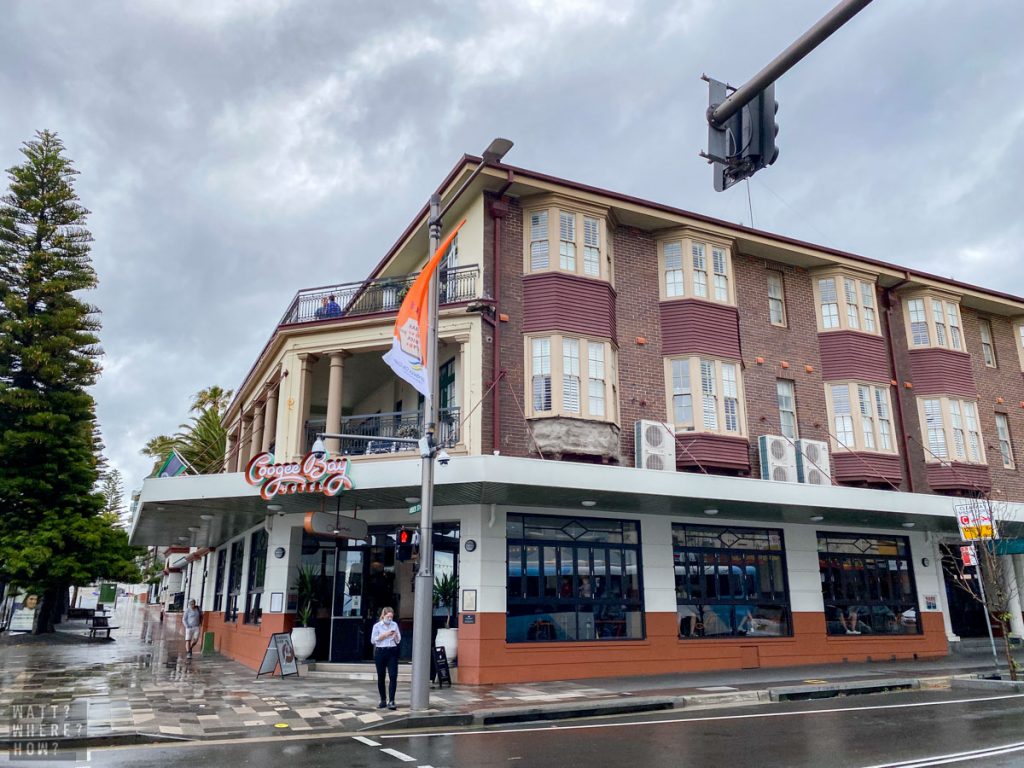 If you want to pick up some drinks for a party or home consumption, Fine Wines & Spirits has an enviable selection of craft beers and spirits – or have your mind blown by the range of drinks from around the world for sale at Dan Murphy's.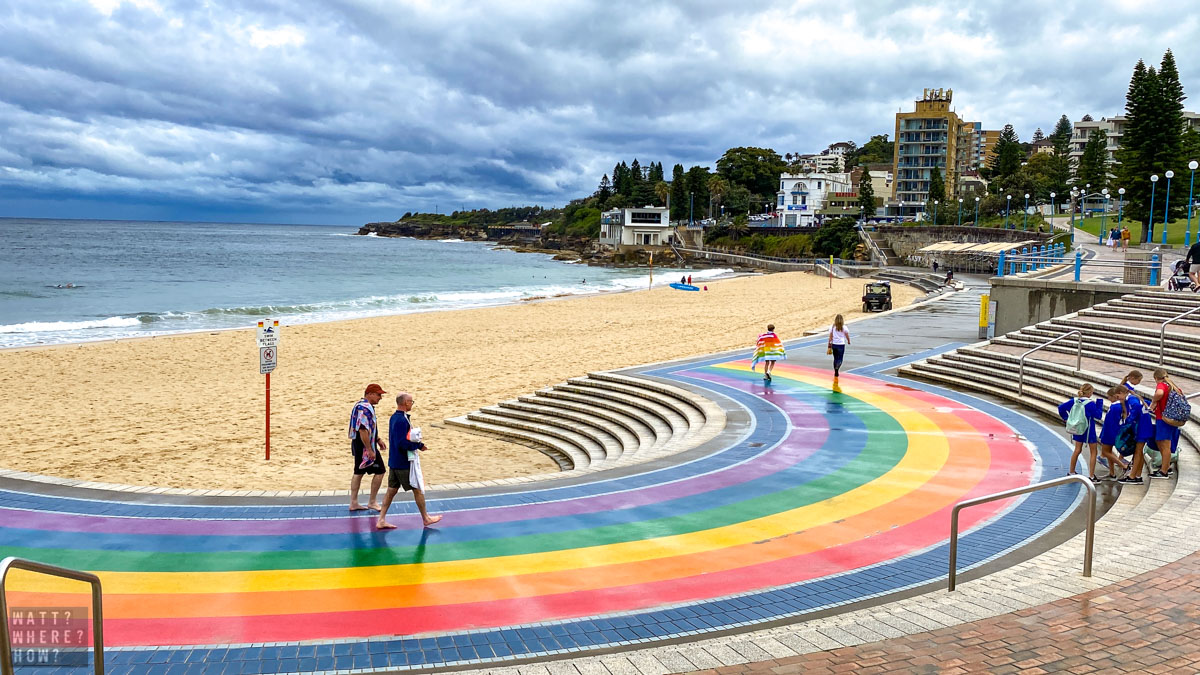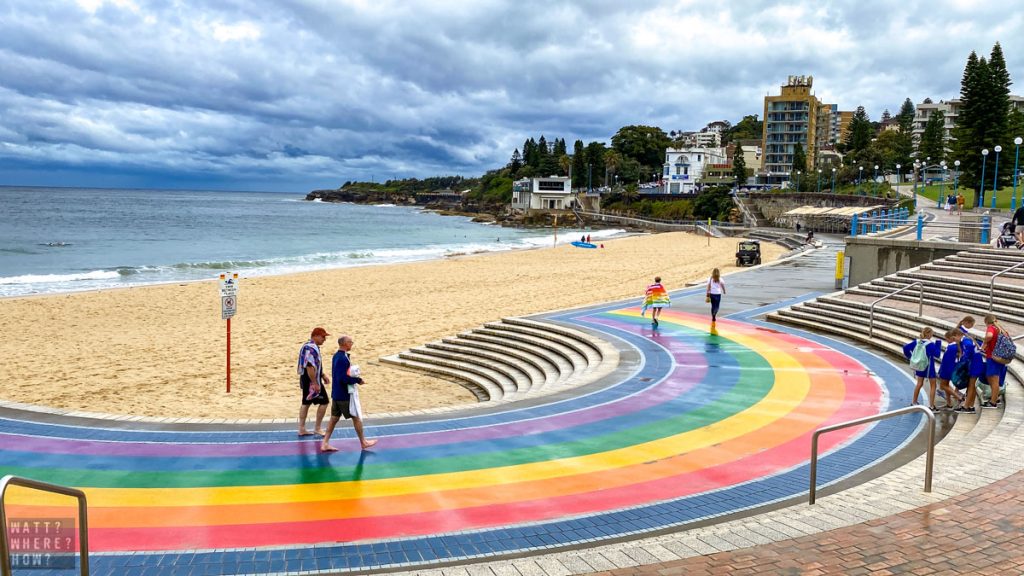 Where to shop in Coogee
While you wouldn't visit Coogee just to shop, there are a few treasures to be found on Coogee Bay Road. Vinnies Coogee is an "op shop" (a charity shop) where you'll find everything from vintage fashion to home goods. By San Sebastian has a delightfully beachy vibe and an impressive selection of casual fashion and arty books and décor. For that new season swimsuit, check out Coogee Surf & Co.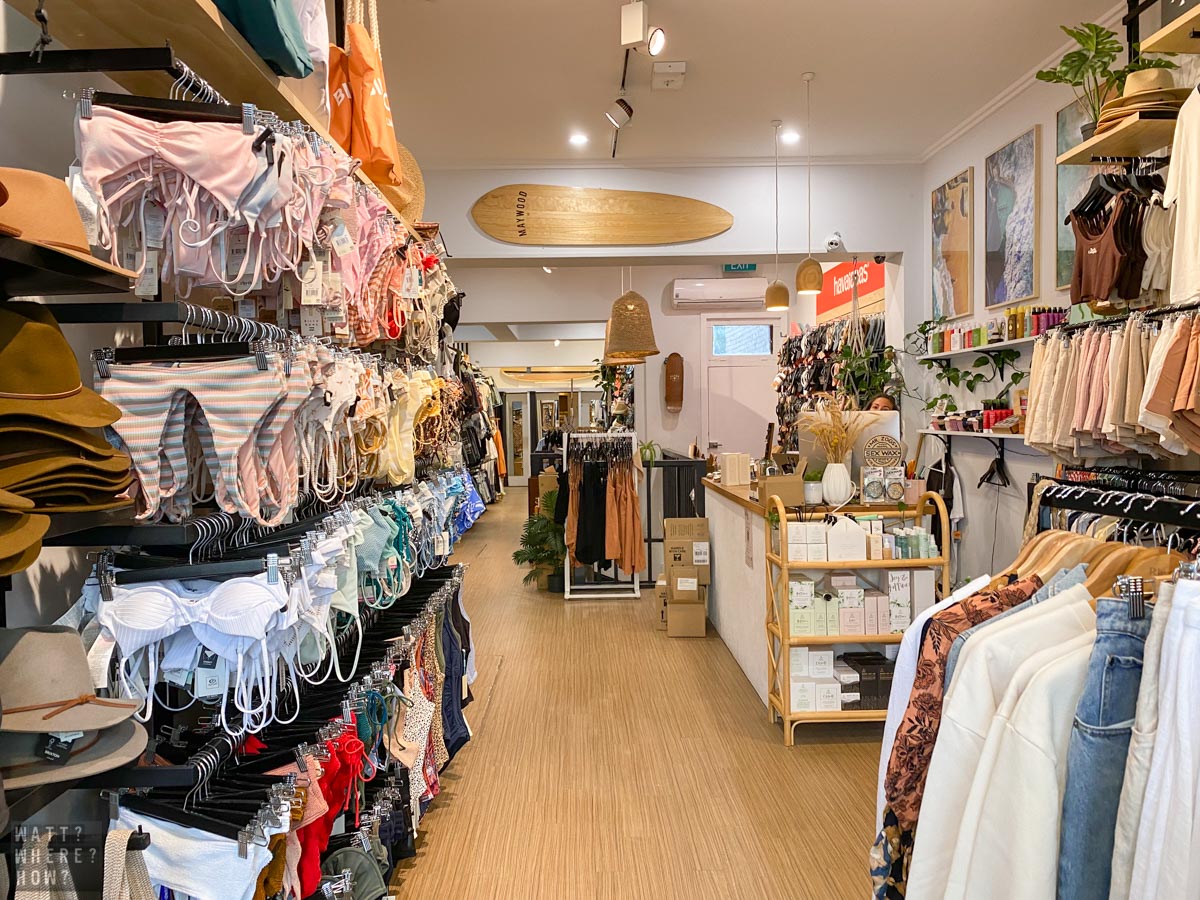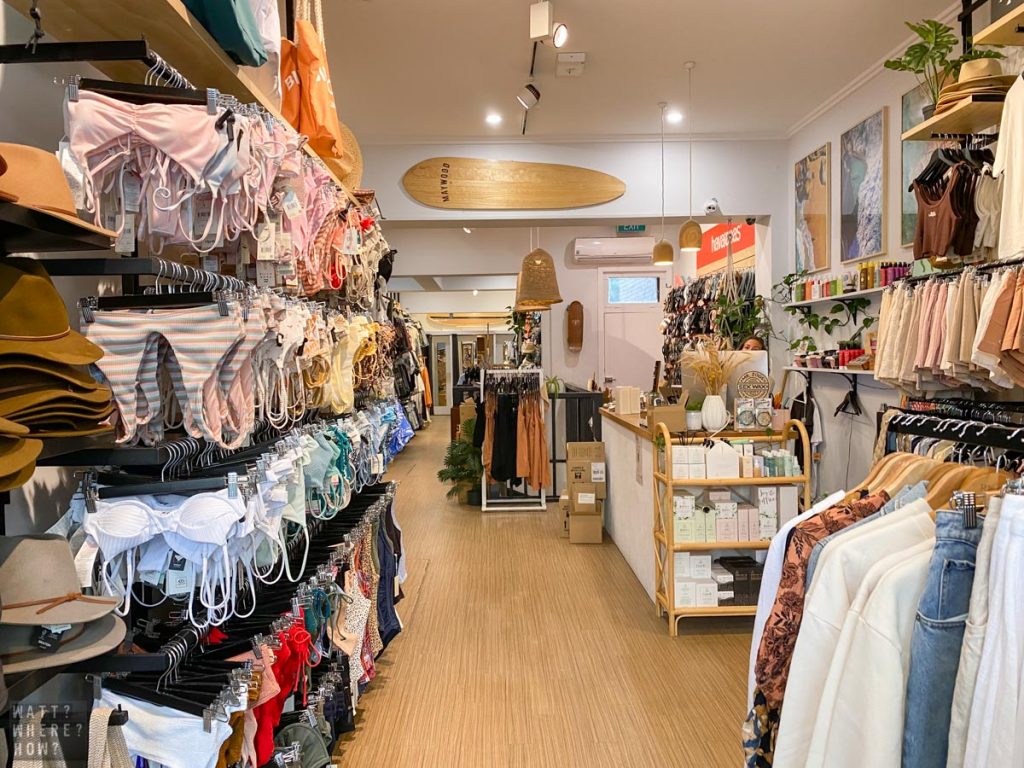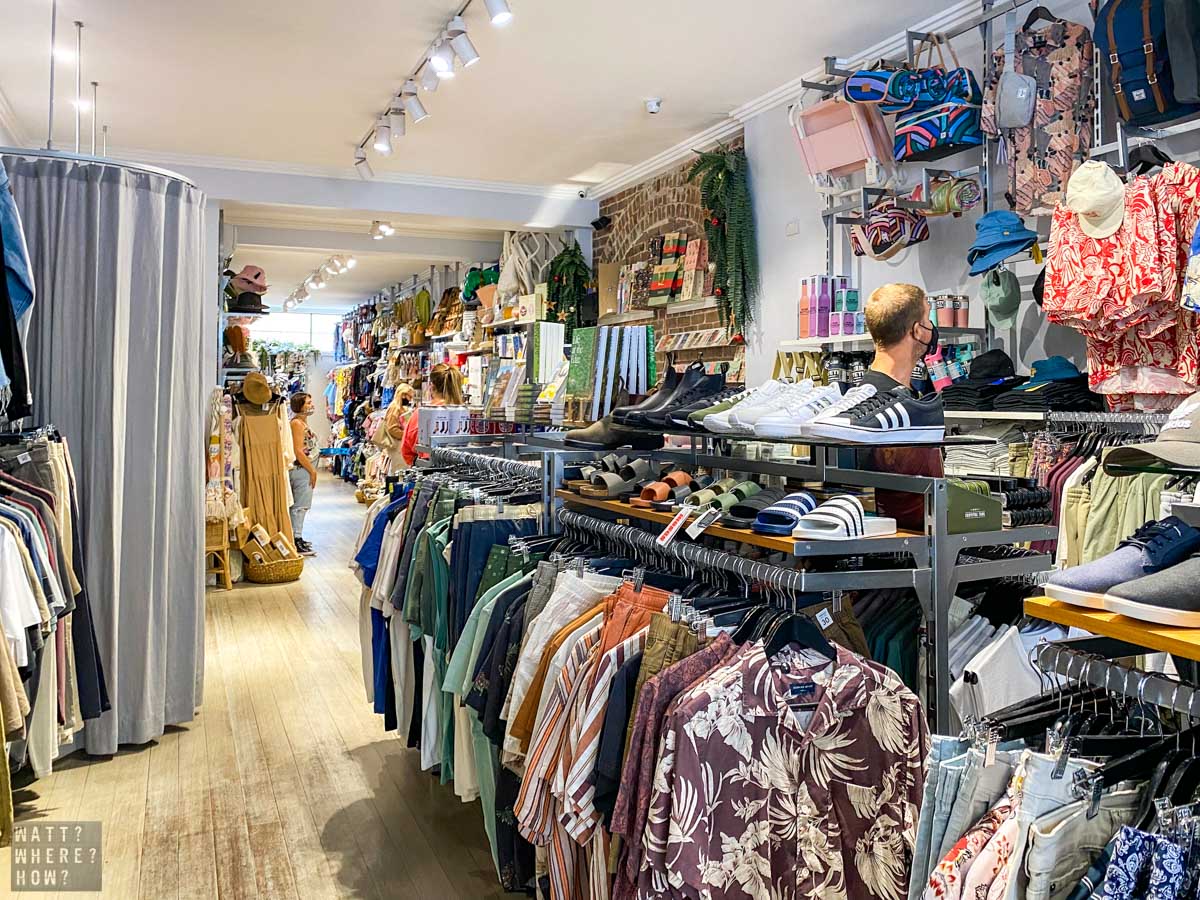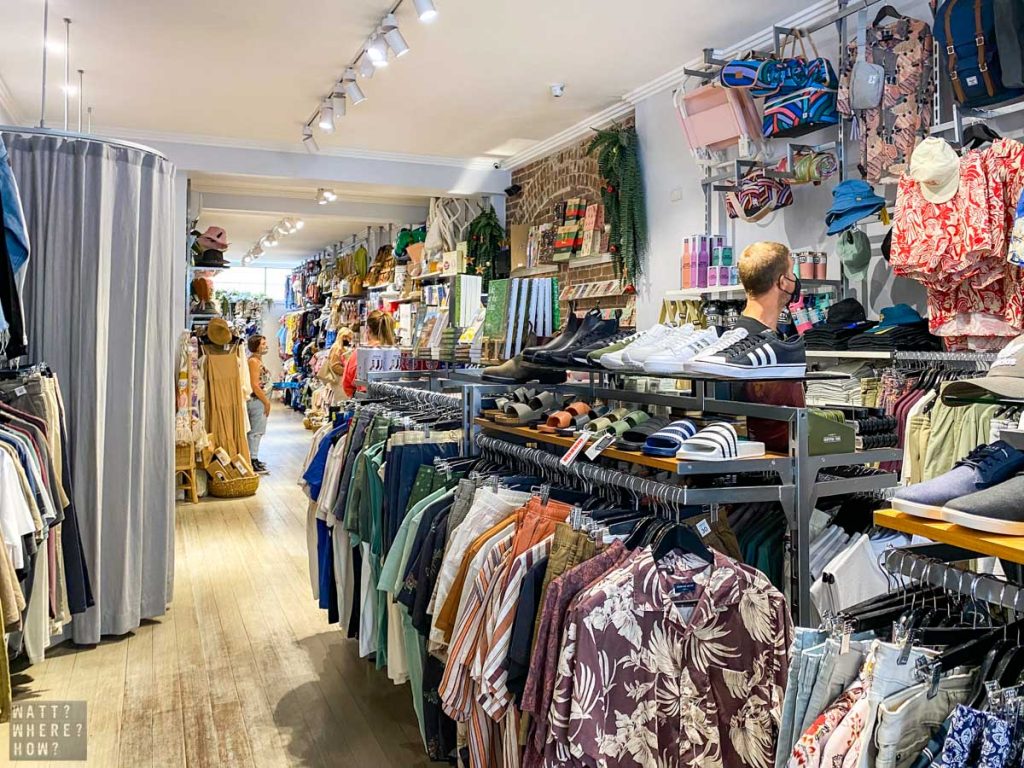 Where to stay at Coogee Beach
We found the apartment-style setup of the Coogee Sands Hotel and Apartments ideal (well, we were also captive prisoners at the time due to Australia's tough COVID quarantine laws early in the pandemic). The room had a small courtyard, kitchenette, sofa, queen, and current model 4K TV. For the budget traveler, we've heard good reviews of the Mad Monkey Hostel, which is just across from the beach.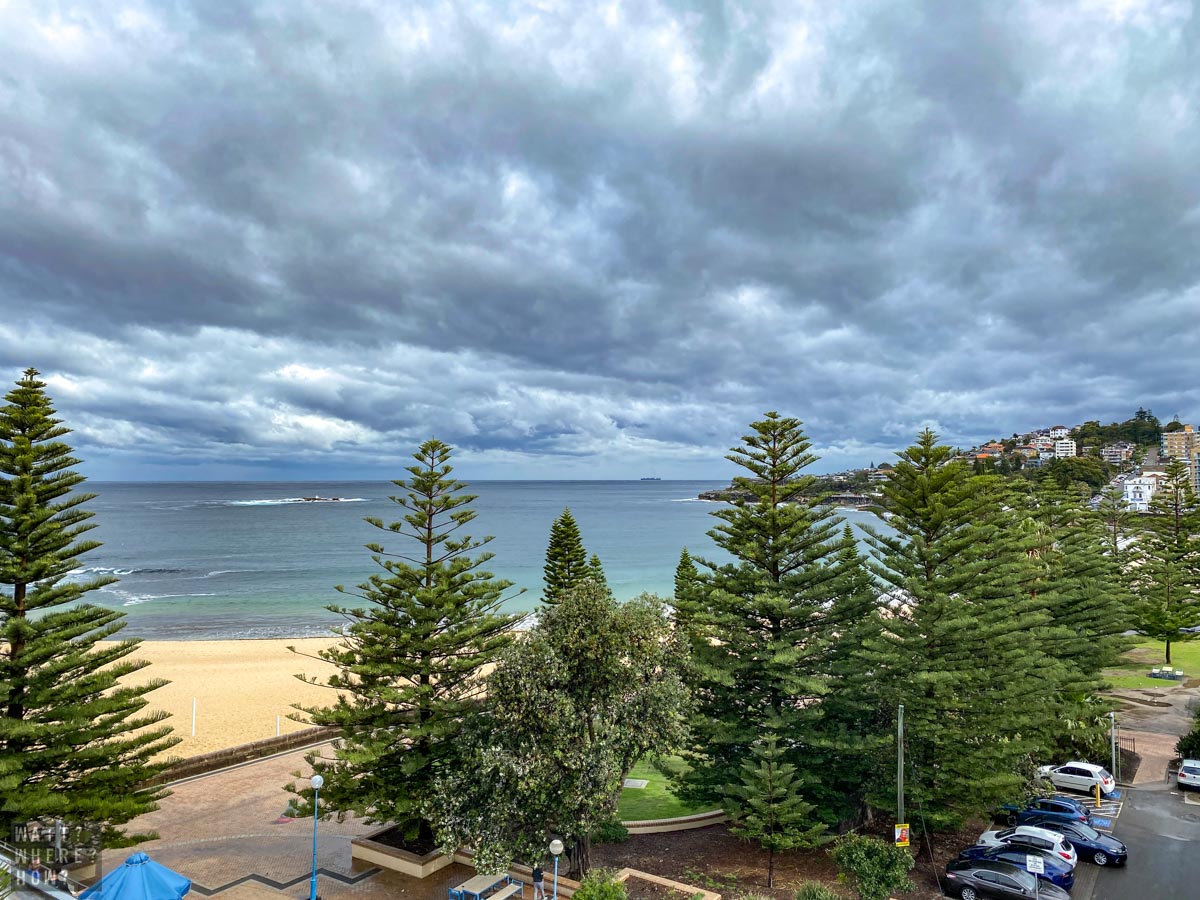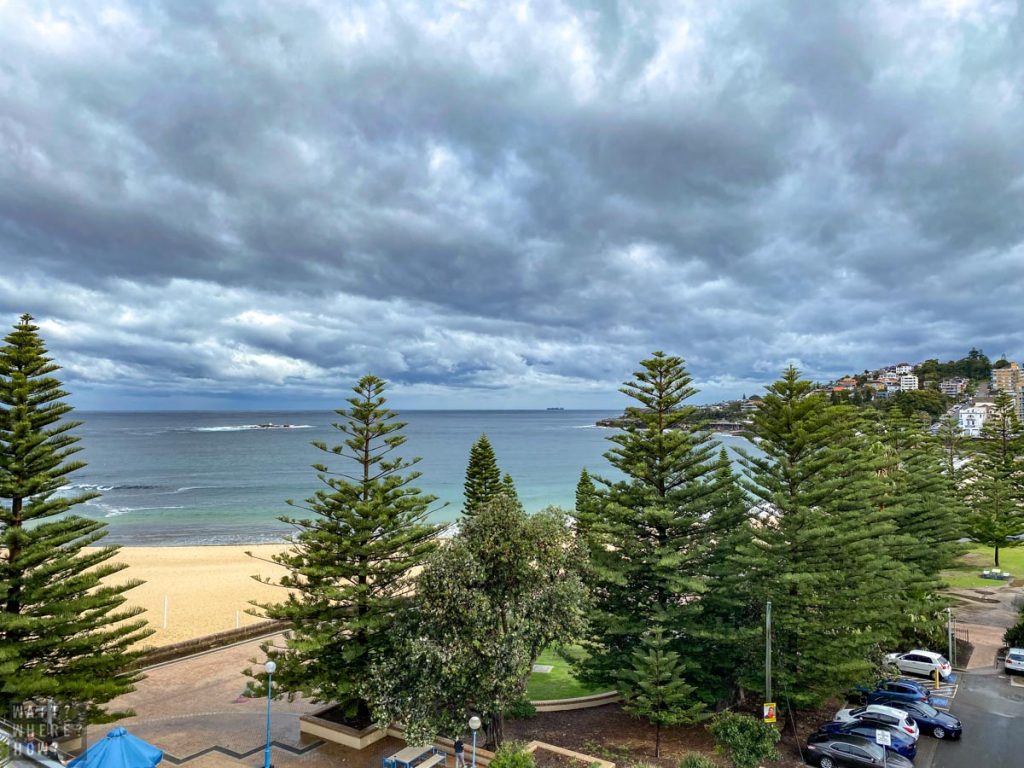 Bernie and Jess Watt are Australian travel bloggers living in New York City. For more Aussie travel ideas, check here.
WHAT?
Coogee Beach is a chilled-out Sydney beach, four beaches south of Bondi.
WHERE?
Coogee Beach is about 10km from the center of Sydney or around 25 minutes driving on a good day.

HOW?
Coogee Beach is serviced by a range of buses, though no direct trains. There is ample paid parking right on the beach.
Buses to Coogee
313. Coogee to Bondi Junction via Carrington Rd.
350. Sydney Airport Domestic to Bondi Junction.
370. Coogee to Glebe Point.
373. Coogee to City Museum (Loop Service)


Follow & Connect with us