Bondi Beach Sydney. Possibly the most famous Australian beach, it has given birth to a swath of low-grade reality tv shows: Bondi Vet, Bondi Ink, and Bondi Lifeguards. But behind the fake boobs and fake tan is a genuinely beautiful stretch of white sands and appealing waves.
Pre-pandemic, you'd be hard-pressed to find a patch of beach not populated by a backpacker or member of the prime minister's surf club (slang for a dole bludger). Today, there's plenty of space for visitors and locals alike.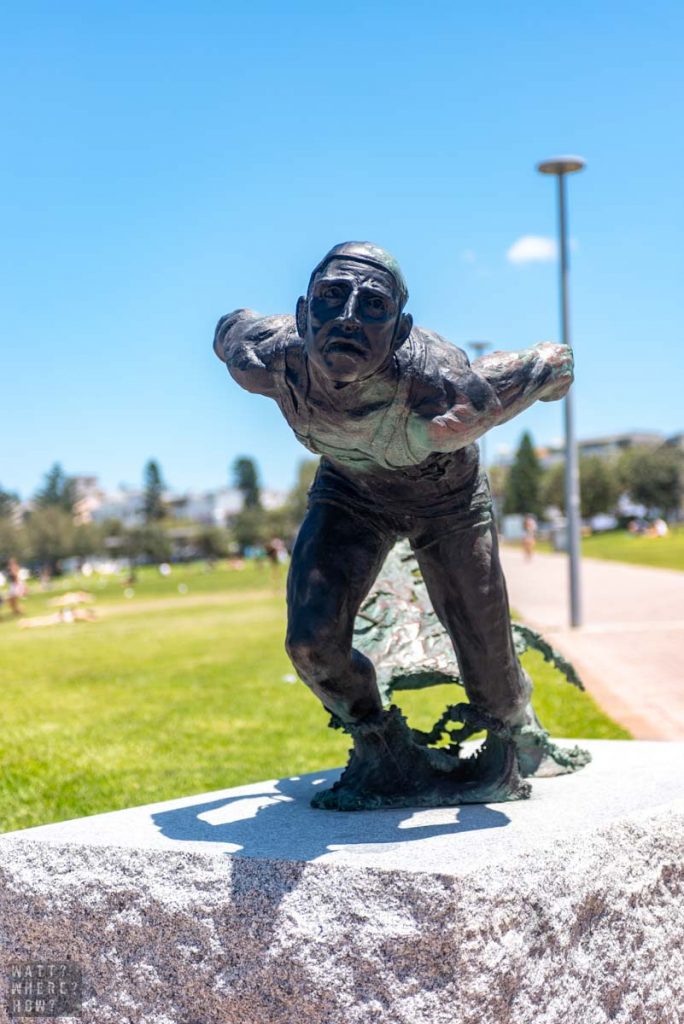 Bondi Beach Sydney is part of the greater Bondi area which includes Bondi Junction, a major public transport terminus, and Westfield shopping mall. The beach includes the rolling hills around it and the main streets which are full of popular restaurants, boutiques, and early 1900s beach hotels and backpacker hostels.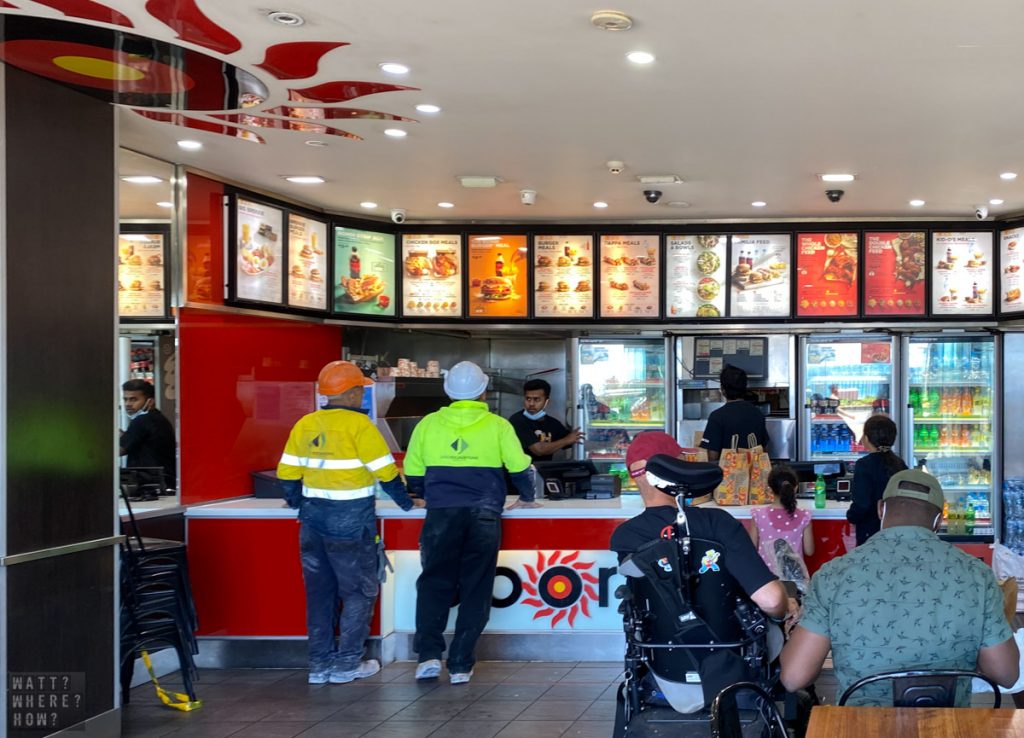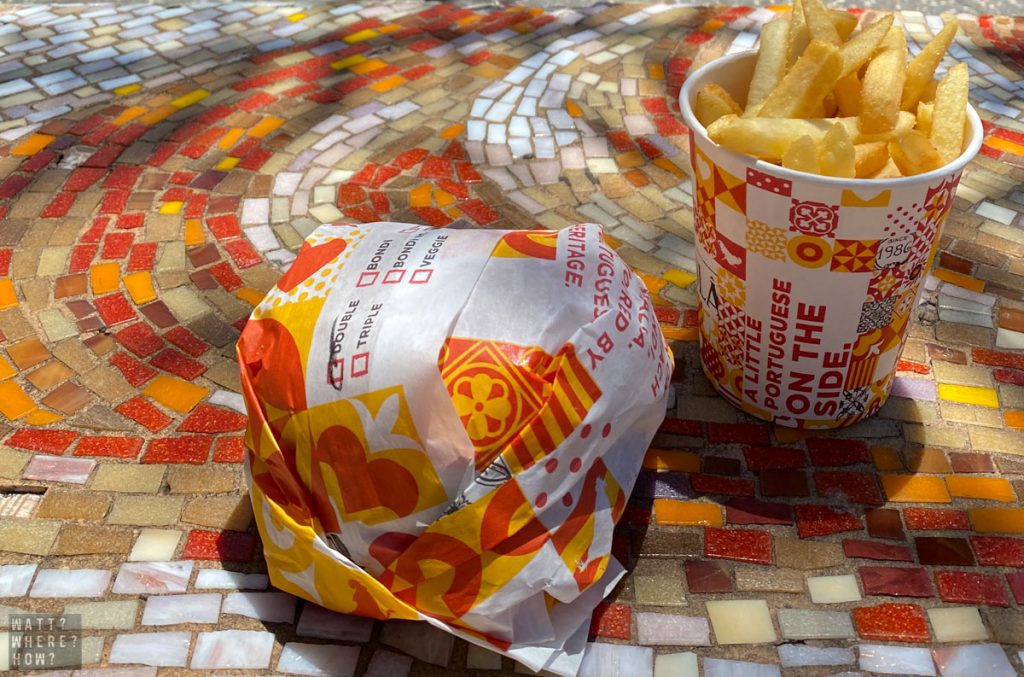 Try a Bondi Burger from Oporto's
A popular spot for a fast bite is Oporto's, a Portuguese-inspired chicken chain that has a local fave, the Bondi Burger which has become almost iconic. You can also sample burgers with pineapple and bacon, another Aussie classic. For more upscale dining, try Sean's Panorama (270 Campbell Parade) which overlooks stunning Bondi Beach.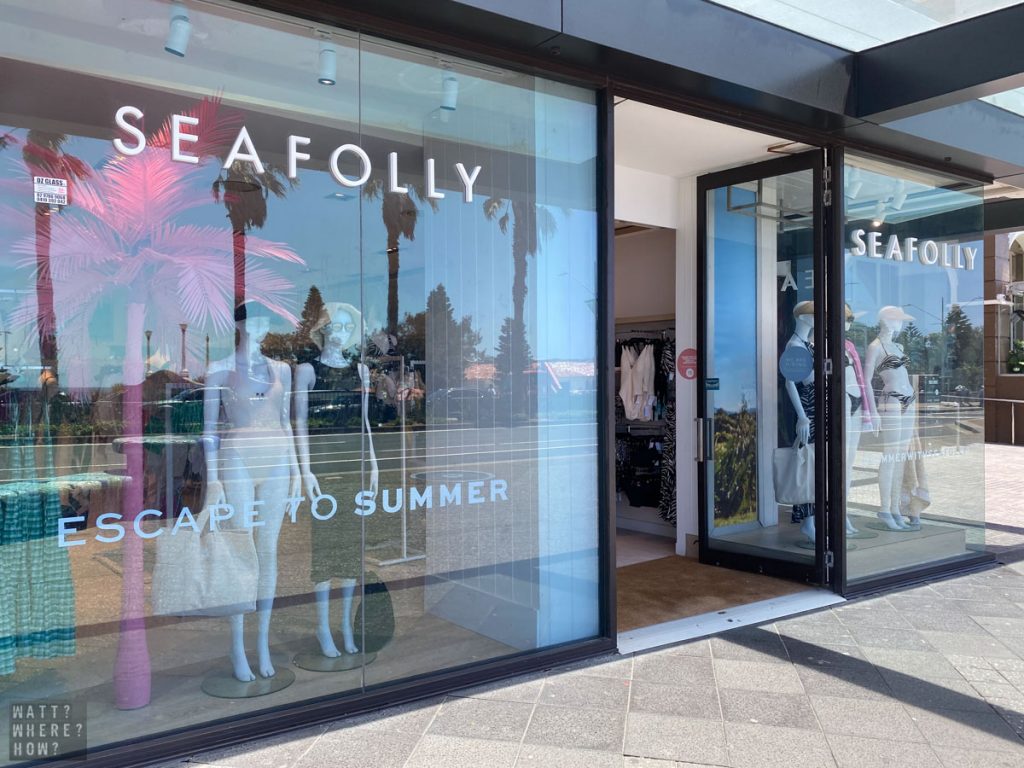 Equip yourself for a day at the beach
The main street at Bondi Beach Sydney is Campbell Parade, which is a blend of early 1900s hotels and beach hostels, convenience shops and souvenir shops, bars, and fashion boutiques.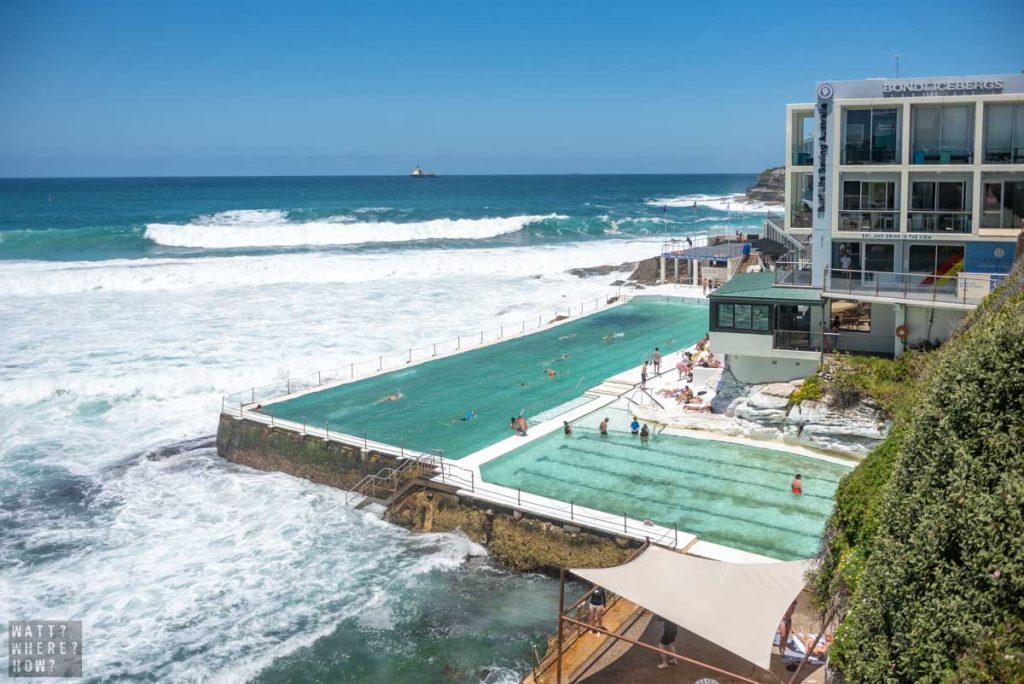 Swim or drink at the famous Bondi Icebergs Sydney
Easily the most popular place for a bite and a brew is Bondi Icebergs. This sports club requires a social membership for a small fee or showing a membership card from a reciprocal Australian sports club or RSL.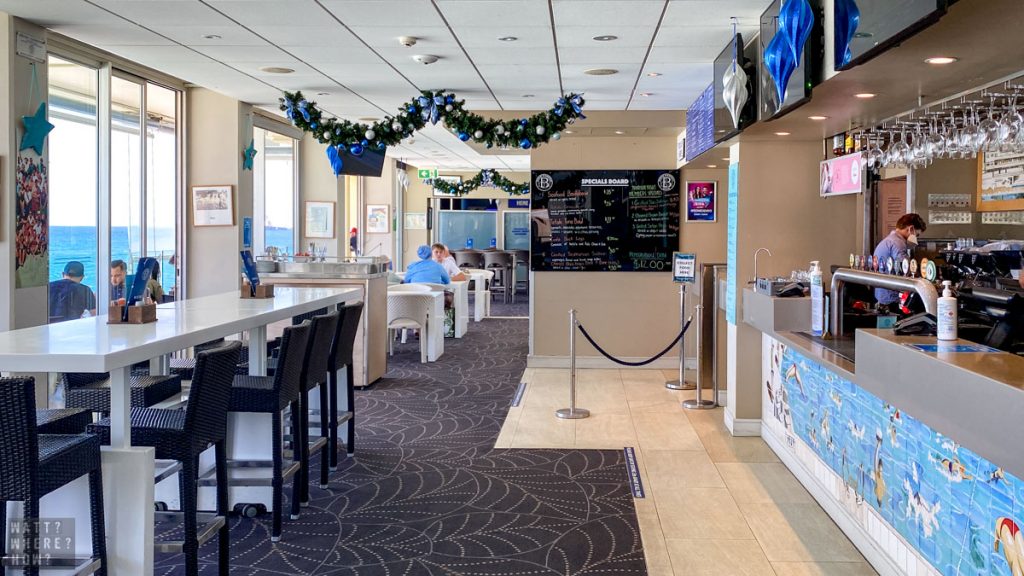 Once inside, you'll be treated to some of the best beach views in Australia – yes, those bright blue pools and massive waves you've seen all over the tourist brochures and Instagram feeds. The multi-level club includes two Olympic swimming pools filled naturally with saltwater from the turbulent surf that crashes over the surrounding rocks. It's a hot spot for influencers and athletes alike, or just locals wanting to swim laps.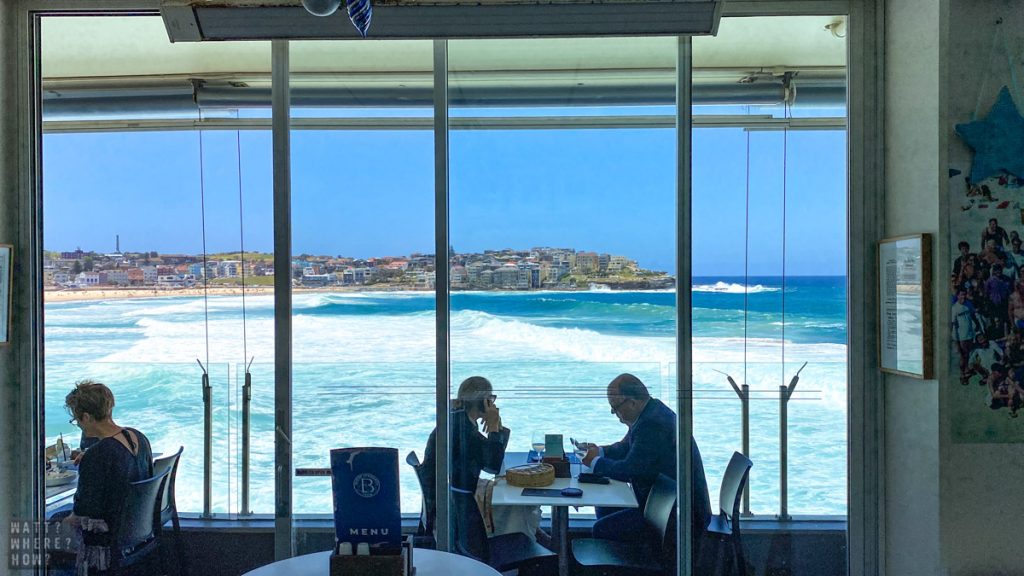 Upstairs, it's a modern cafe, bar, and restaurant serving up pub favorites and regional specialties like the local Flathead fish n chips, Jacks Creek Scotch Fillet, and Roasted Victorian Lamb Rump.
Swimming Pool Rates are Adult: $9. Child (12 years & under): $6. Seniors Card Holders: $6. Family (2 Adults & up to 3 Children): $25.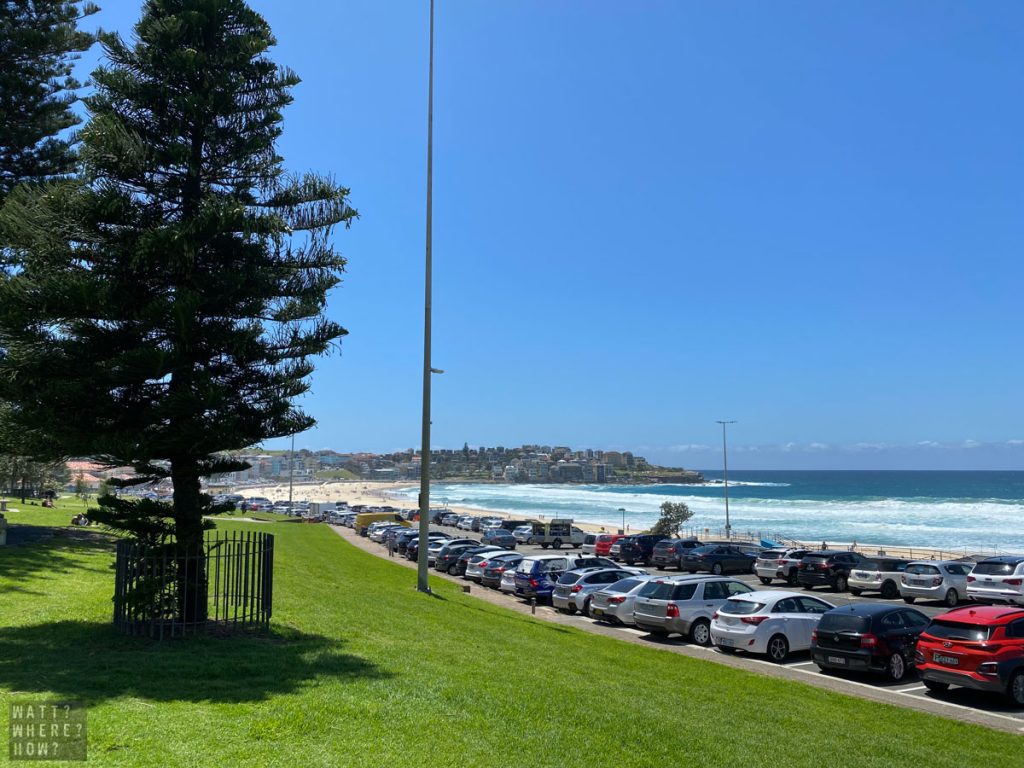 The Beach at Bondi Beach Sydney
Bordered by rolling grassy hills and brightly painted mural walls, it's easy to see what makes Bondi Beach Sydney's famous beach. It's a wide, long beach with soft, golden sands and temperate waters within easy reach of the city. The popular hot spot is also a wonderful place to cool off. After not having visited since childhood, I had low expectations, but it truly is a magical place to visit.
The Bondi Skate Park
If you're a skater or into BMX, bring your gear. The Bondi Skate Park is a well laid out series of half pipes, pools, fun boxes, and rails. In summer, it attracts some of the world's best skaters.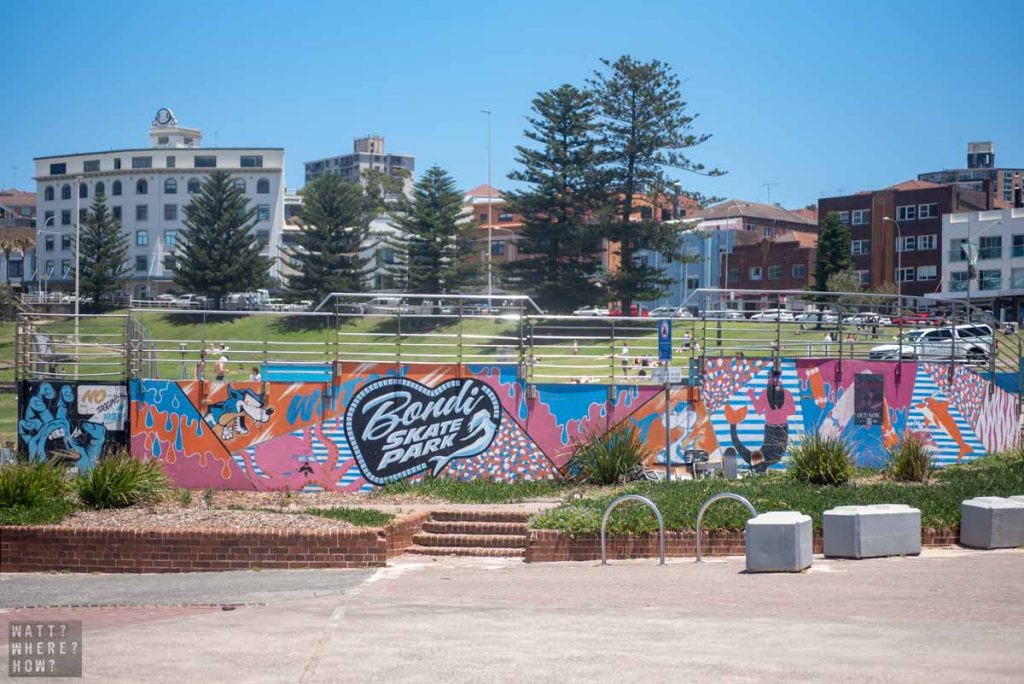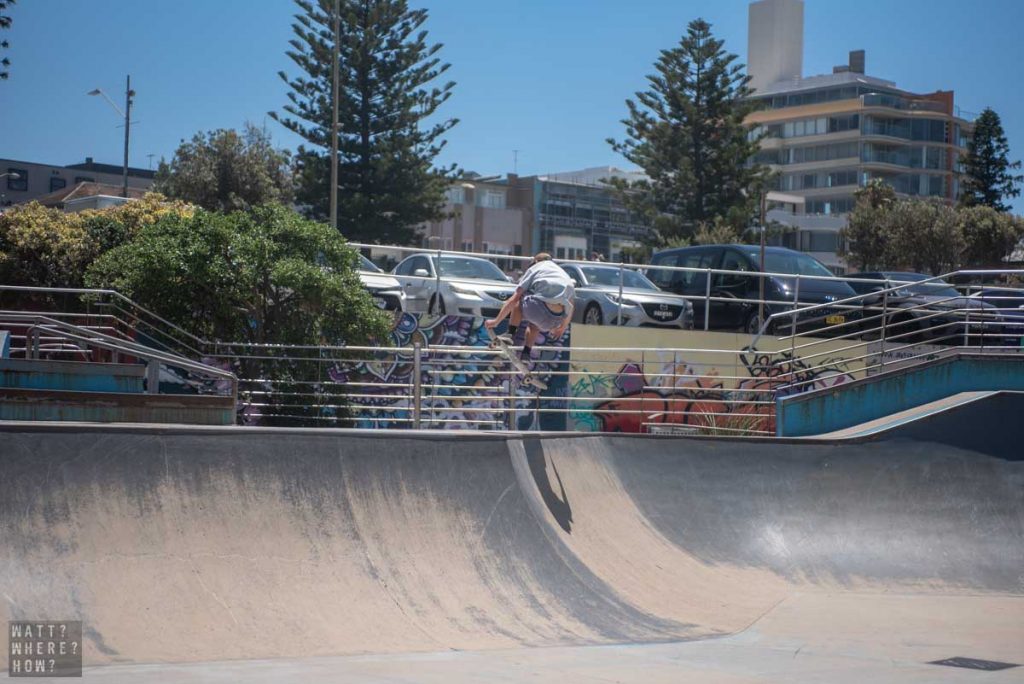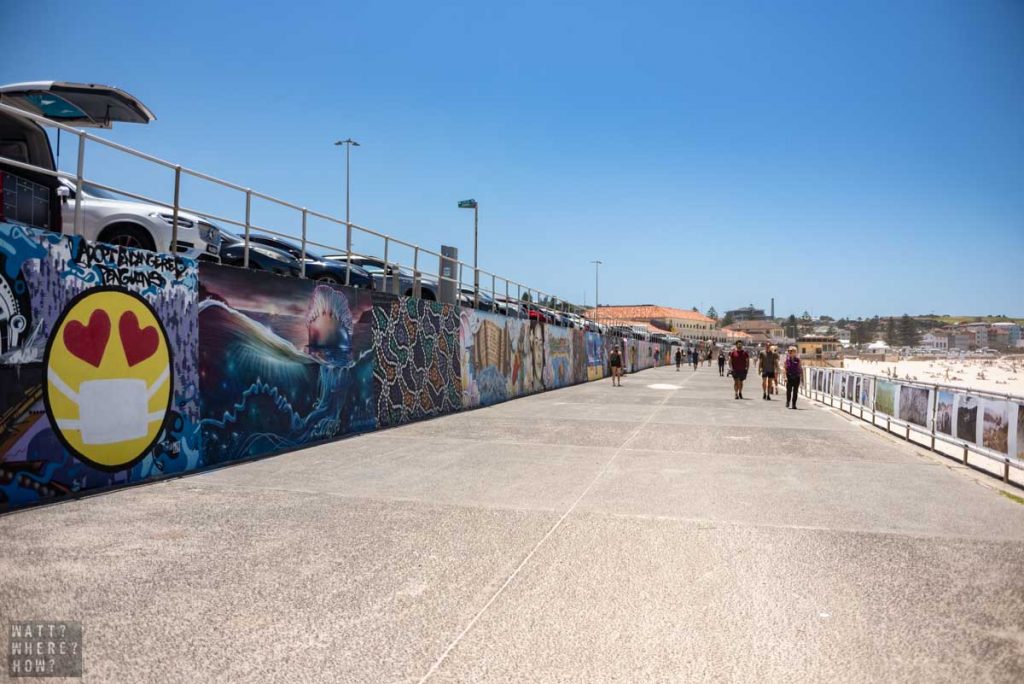 Bondi Beach Street Art and Murals
If you appreciate street art and murals, you'll love the open air gallery that Bondi Beach offers. The murals capture the spirit of the area, with tributes to the oldest resident, original land owners, gold medalist beach volleyball players, and the victims of the Bali Bombings.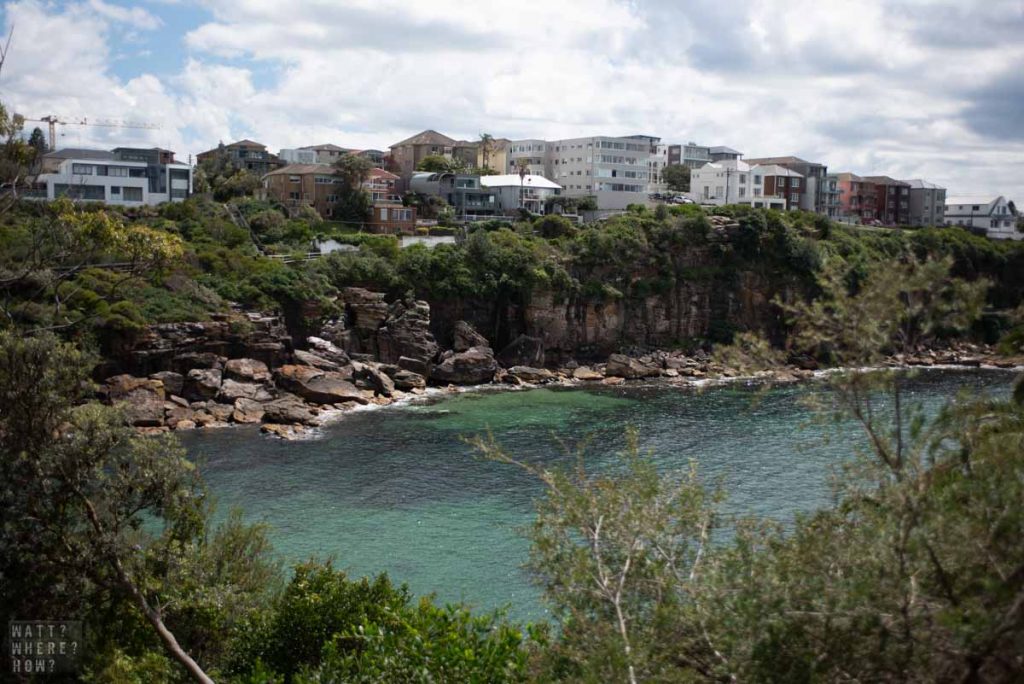 The Bondi to Bronte Coastal Walk
Another popular experience for locals and visitors alike is the Bondi to Bronte Coastal Walk that tracks between Bondi, Bronte Beach, via Tamarama Beach, Bronte Beach, then onto Clovelly Beach, Gordon's Bay, and Coogee Beach. The first part between Bondi and Bronte is about 1.5km and takes about 25 minutes, but now the coastal walk extends to Coogee, you'll need closer to three hours to walk the 6km. It's hilly and there are portions with stairs, so it's not ideal for bikes, strollers, or wheelchairs.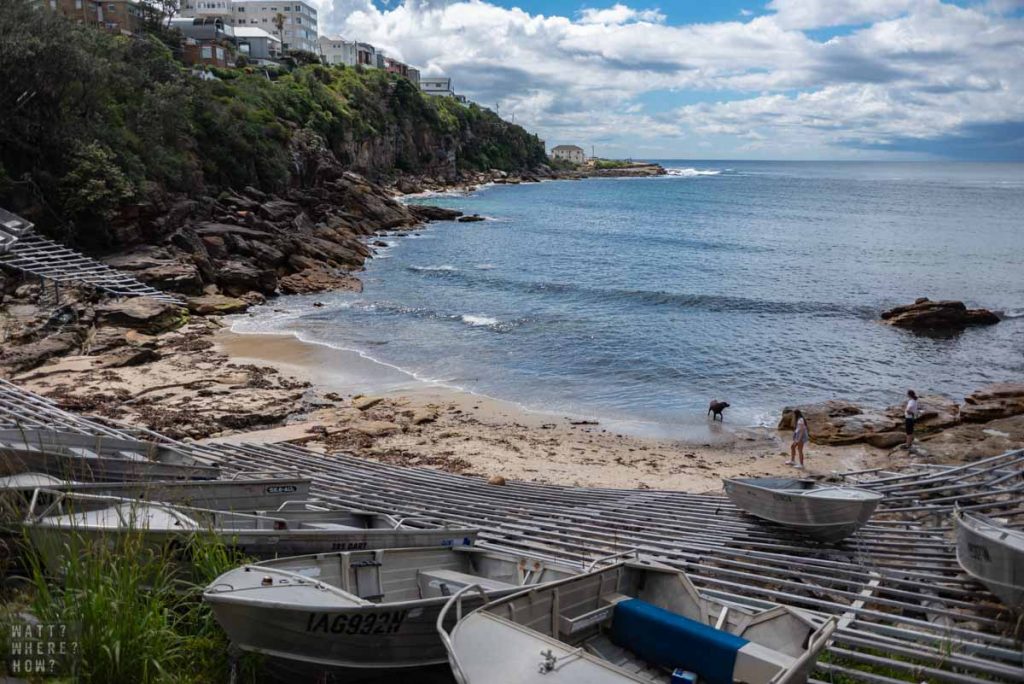 How safe is Bondi Beach Sydney?
If you've watched episodes of Bondi Lifeguards, you are probably already too terrified to enter the waters. And yes, there are risks involved in swimming in an Australian beach. There's the severe sunburn that can turn you beetroot red in under an hour – even with sunscreen. There's the petty thieves. There are occasional sharks, some that have attacked swimmers off this stretch of the east coast; and then there's the undertow or rip tide that can sweep even experienced swimmers off their feet and out into the ocean.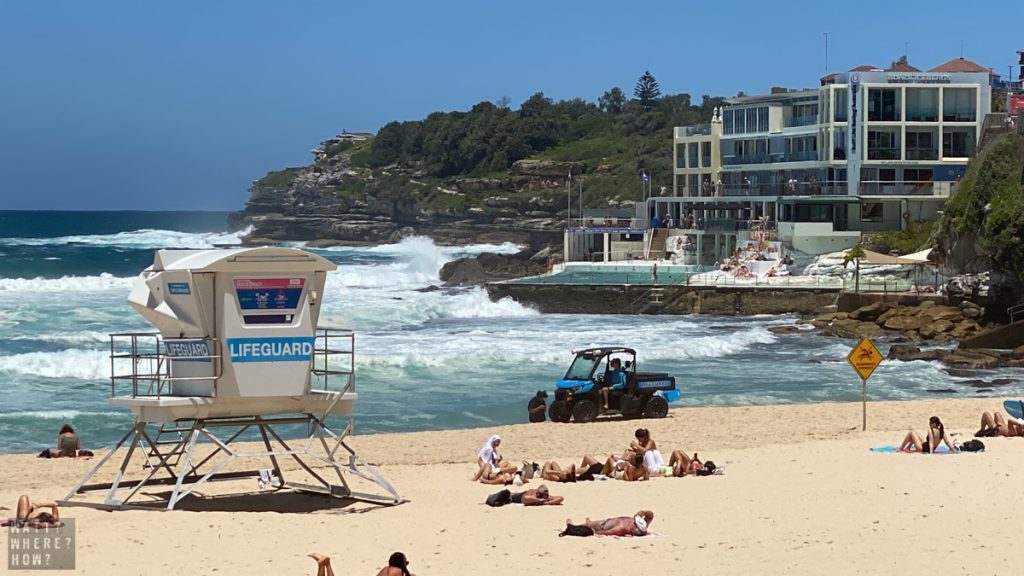 Thankfully Bondi Beach is patrolled by bronzed Aussie lifeguards but listen to any announcements and only swim between the red and yellow flags. The blue and white flags are for surfers and red flags mean do not swim due to hazards.
How to get to Bondi Beach Sydney
Bondi Beach is about 8km from the Sydney CBD. The fastest way is to drive and there's metered parking right by the beach that take credit and debit cards as well as cash. The local council also offers electric charging for those lucky enough to be able to afford a Tesla.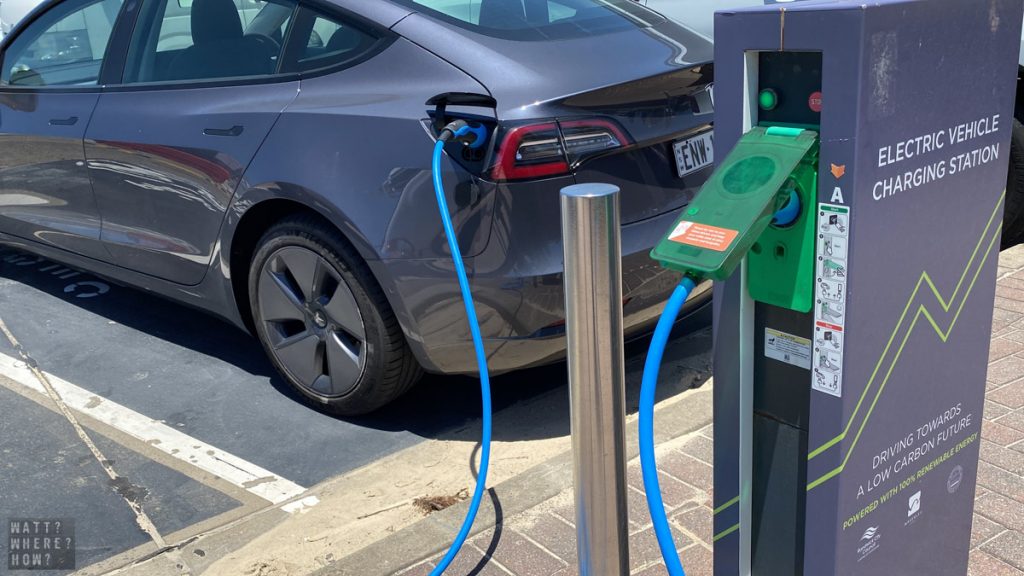 If you don't have a car, the easiest way to get to Bondi Beach Sydney is to catch the 333 bus from the middle of the city. There are no direct trains to Bondi Beach. If you catch a train from Sydney Central, get off at Bondi Junction and change to a 380, 381, 382 or 333 bus. It's about 15 minutes from Bondi Junction.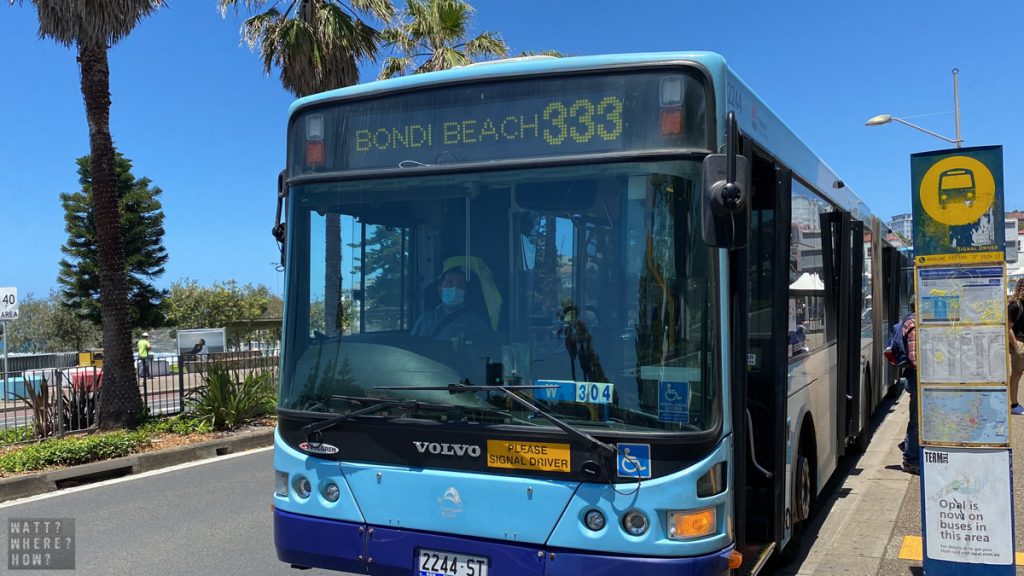 Bernie and Jess Watt are Australian travel bloggers living in New York City. For more Aussie travel ideas, check here.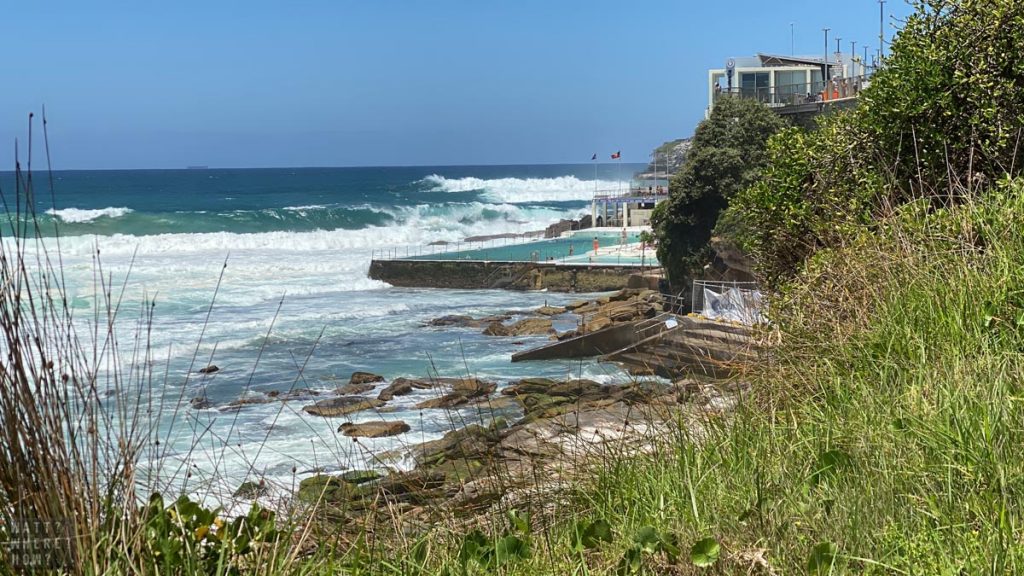 Follow & Connect with us