One thing that everyone who has been there will tell you is that Italy's Venice is going to cost you an arm and a leg, yet if you do Venice on a budget it doesn't need to be expensive.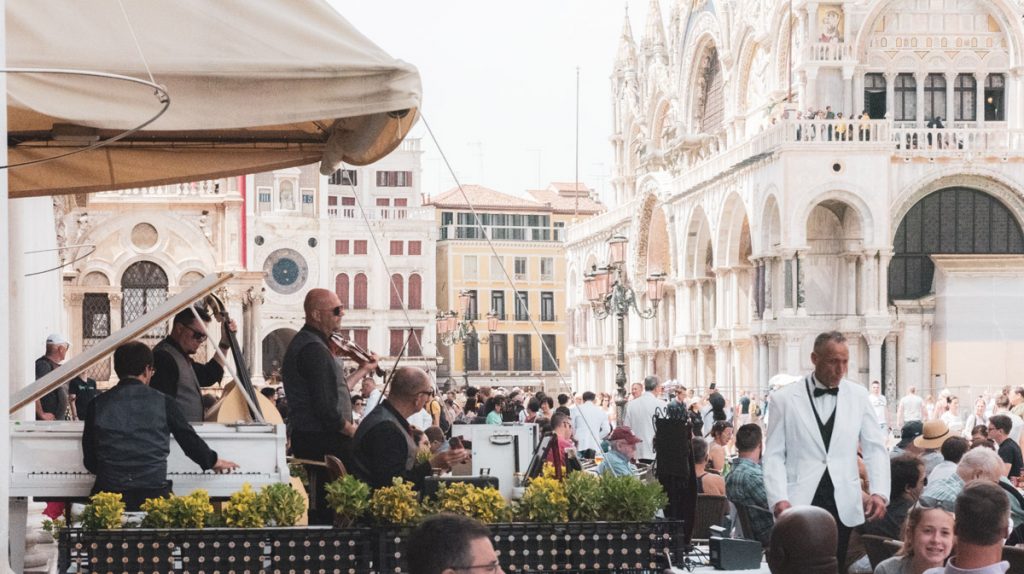 We spent two days exploring the city and discovered amazing experiences that didn't blow the budget yet enabled us to see all the things that make it so unique.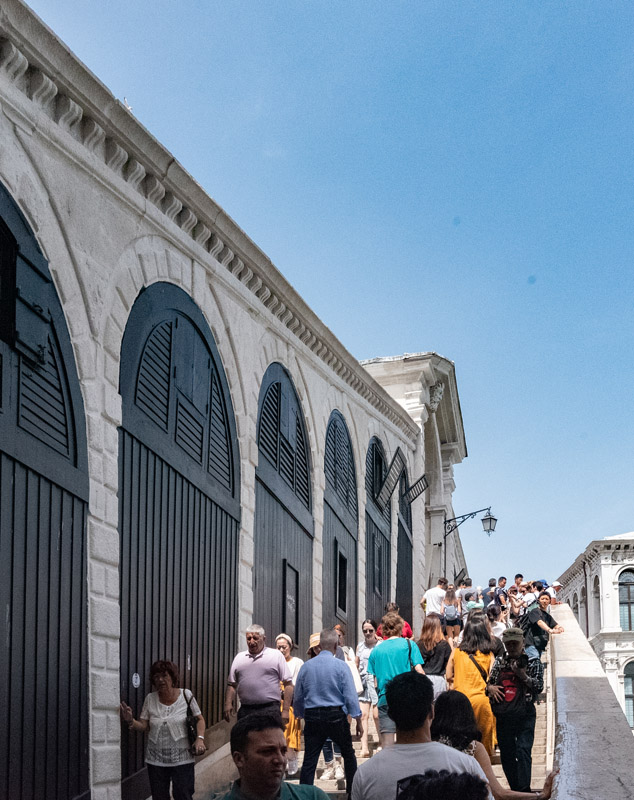 Tip 1: Avoid the crowds
Venice on a budget is easy to achieve in that it isn't a large city. That means you can easily get away from the crowds and exploitative sellers. You can't blame them – 90% of tourists congregate in 20% of it. It's renowned for being over-touristed and if you only experience that 20% you're missing most of the story. It's also in these areas that every scam, every tasteless and overpriced tourist menu and faux gelateria exists. See the sights but get out and enjoy the rest of the city.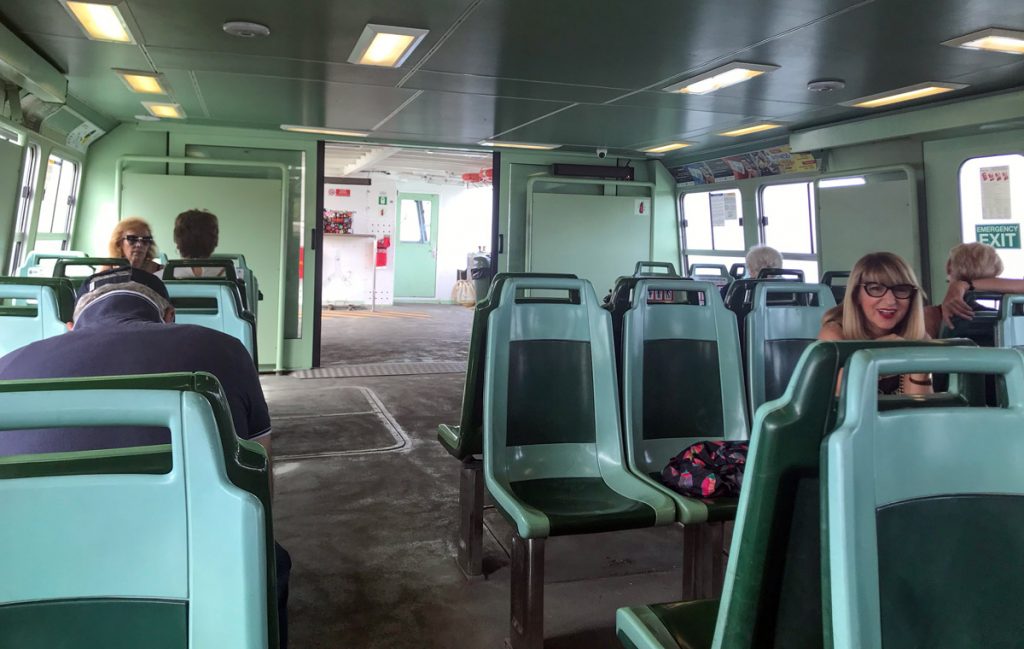 Tip 2: Take the Vaporetto, not the water taxi
Ok, we get it – being driven along a canal in a 1950s-style wooden speedboat has its merits and guarantees you a Mathew McConaughey level sexy selfie but it's the fastest way to get from a to b and rich to poor in a single rides (though if you nail the shot, it might just be worth it). The Vaporetto is like a dirty old school bus, but it's dependable and gets you to where you need to go for 7.50 Euro, which can be used to transfer between routes for up to two hours. There is also a Vaporetto service from the airport that costs 15 Euro.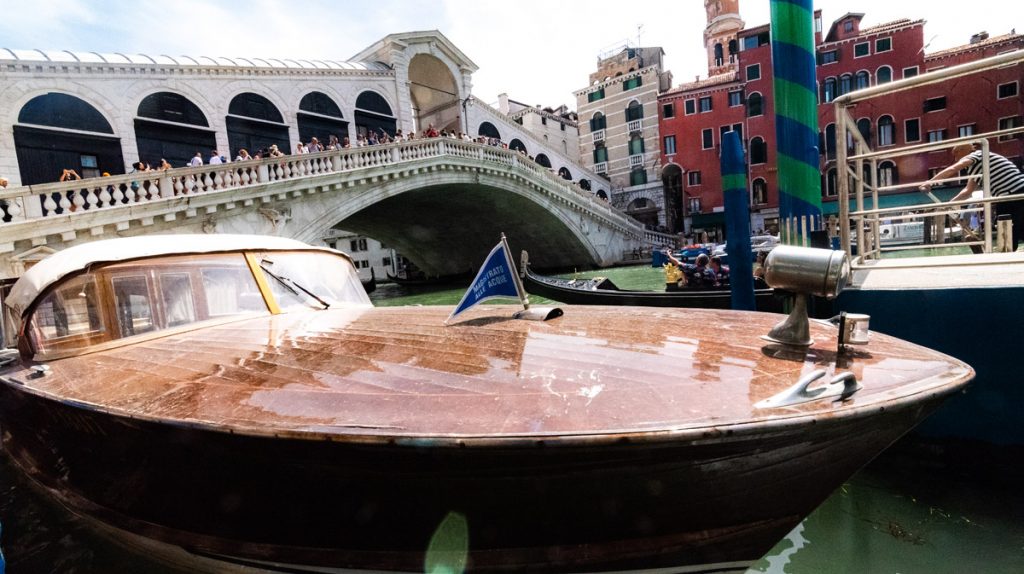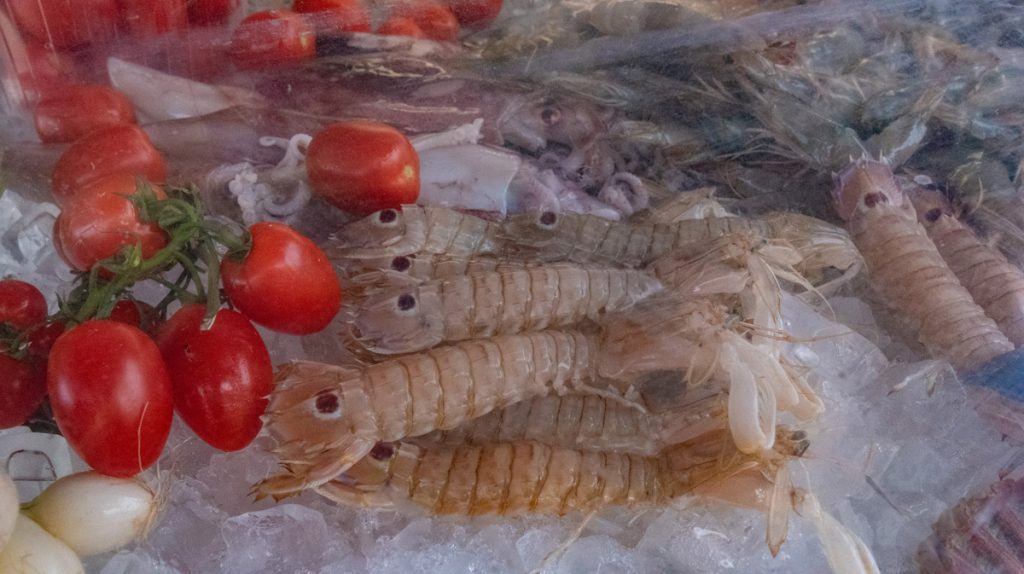 Tip 3: Dine with the locals
Any restaurant found along the major thoroughfares is going to let you down, take your money, and leave you feeling a little foolish. Go for a walk outside your comfort zone and find the places actual Venetians are dining at and you'll leave fuller, more satisfied and with a story to tell. It will also cost you a few Euros less. We found a great place to sample the city's famed cuttlefish ink pasta, and I think it came in at around 12 Euro.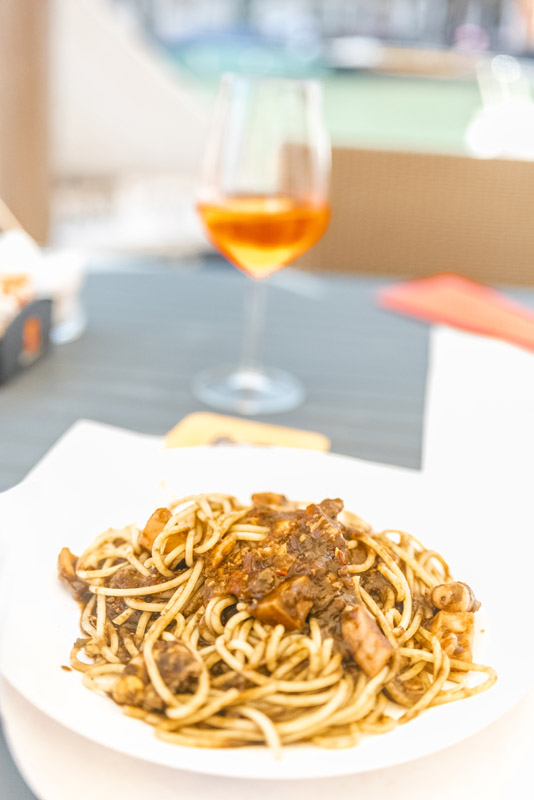 Tip 4: Any hour is happy hour when you can get a spritz and bruschetta for 8 Euro
Walking all those little bridges in 30+ degrees Celsius will take it out of you. Rather than spend a couple of Euro paying to use a public toilet, put that money where your mouth is – literally.
Tip 5: Fill up on the bread
Every Italian restaurant will load you up on fresh bread. Take full advantage of it and dose up on those carbs before ordering. That way you can choose something cheaper on the menu or focus on the one item you really want instead of going for a starter, main and dessert.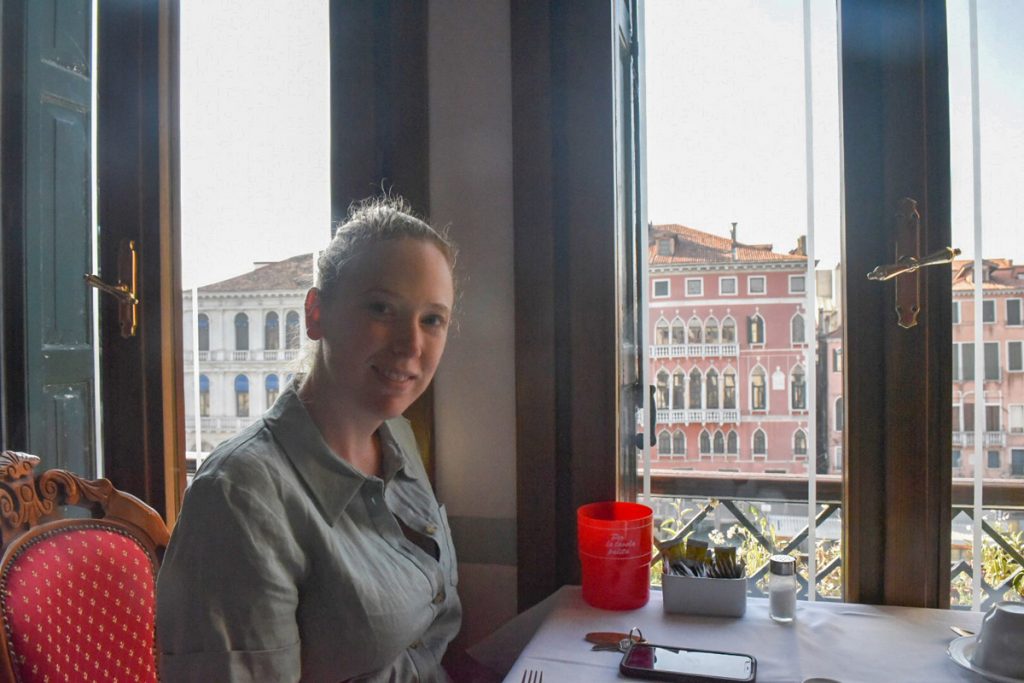 Tip 6: Fill up on the inclusive breakfast
Most hotels and hostels offer a free continental breakfast. The good ones serve platters of cold cut meats, cheeses, boiled eggs and fruits – then the requisite baked goods and possibly punnets of yoghurt. If you have zero shame, you can load up on food and possibly slip a couple of rolls away for later – that's how to really do Venice on a budget.
Tip 7: Rethink Your Accommodation Choices
Venice accommodation is expensive – and that's coming from people who live in New York City. We opted for two experiences – one was to stay in the heart of Venice, and the other was to spend the same amount but get a night in an exclusive wine resort. If you want to do Venice on a budget, sometimes it's thinking outside the box – or in this case, off the main tourist trail, that revealed one of the highlights of our whole Italian jaunt.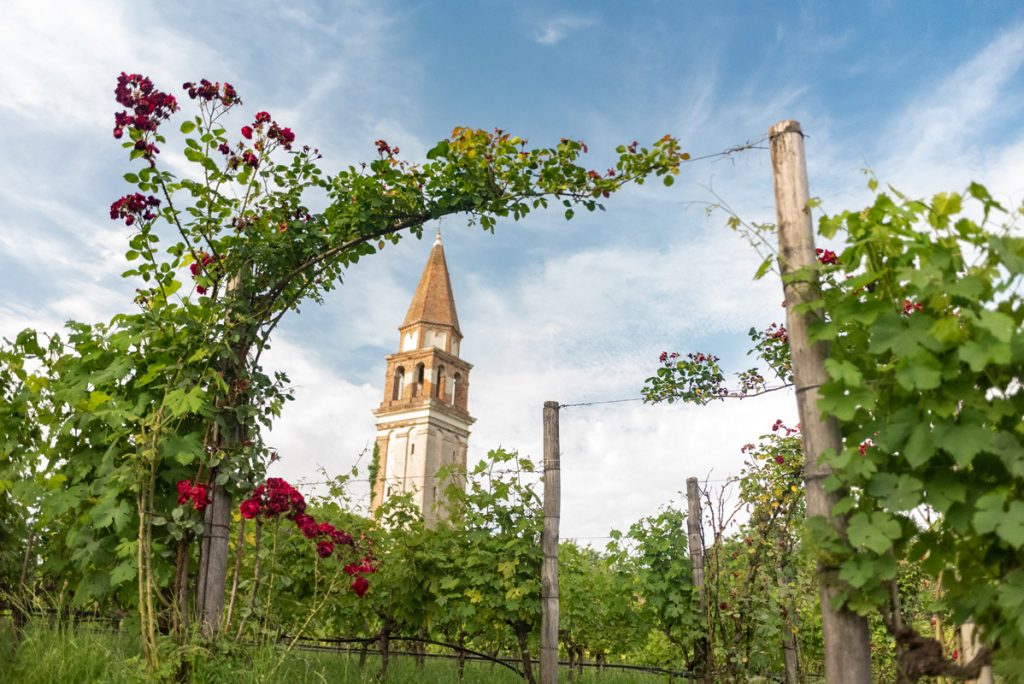 The city is tiny and easy to walk around in a timely manner, so don't be afraid to book something a little out of the way. The cheapest option is to stay away from Venice at Mestre (the mainland) and commute in on a ferry. We once stayed at www.campingfusina.com/en/ and it has tent sites, bungalows, and onsite vans for hire.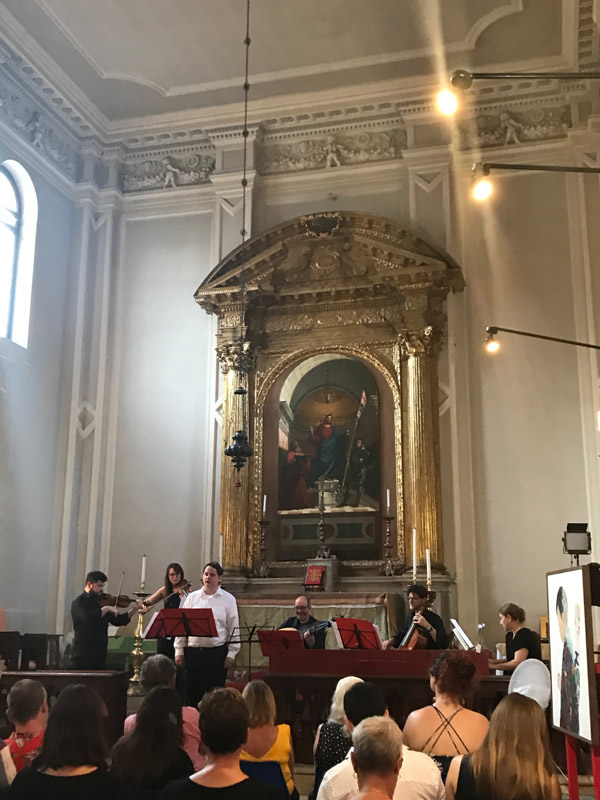 Tip 8: Seek out authentic entertainment not tourist traps
Venice on a budget means not doing the things that send you broke in terms of nightlife, mainly as it doesn't really exist. The high water table means that you won't find basement clubs and while there are local bands and bars with live music, it has to be at a low volume and over by 10.
But who comes to Venice to club anyway? To enjoy a taste of Venice's baroque past, seek out an authentic period music ensemble rather than the tourist trap operetta performances or small orchestras who stick to playing the tried and tested The Four Seasons by Vivaldi. Those shows can set you back anywhere from 30 to 50 Euros, while the truly authentic baroque recreation groups can cost around 15 to 25 Euros.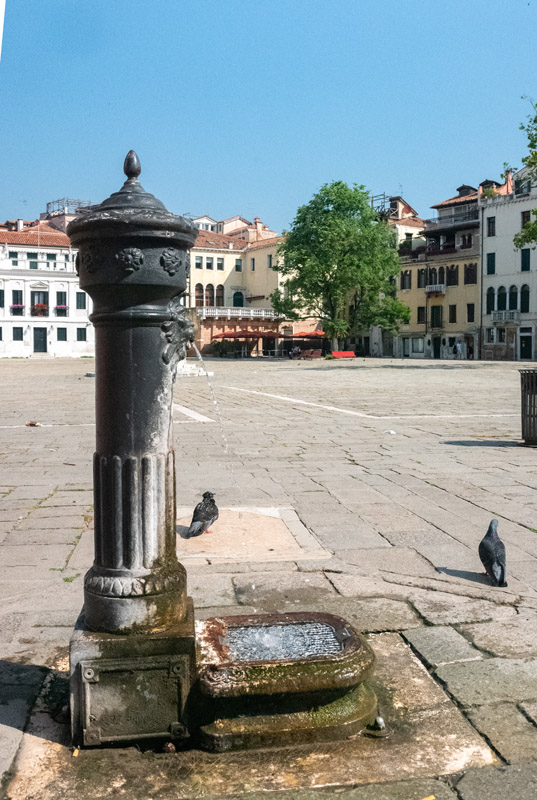 Tip 9: Refill your water bottle at every opportunity
One of the truly beautiful aspects of Venice is the fact that every part of town has its churches and squares, each with free water fountains. It's the antidote to the horrific heat.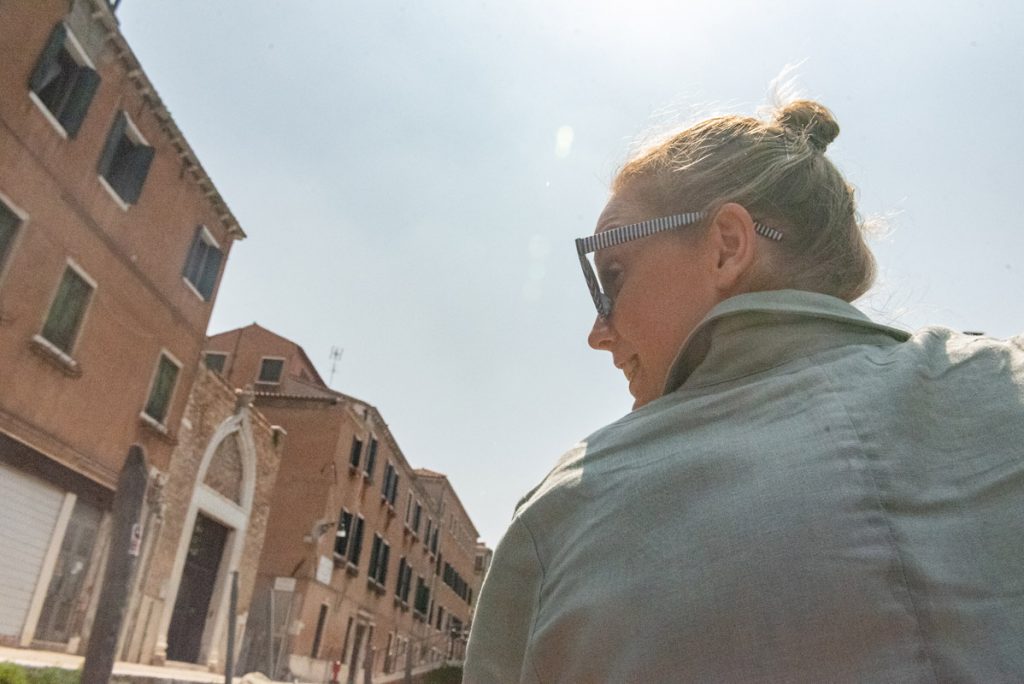 Tip 10: Row your own gondola
Most people come to Venice with a romantic vision of being serenaded by a gondolier while drifting down narrow canals. Damn it Hollywood, you lied! The canals are crowded with gondolas, mostly with couples and groups, not caught in the moment, but watching the whole experience through their mobile phone screen. You can forego outlaying 80 Euros for the standard gondola ride and do it yourself for less. We took a lesson with Venice on Board, a not-for-profit small business initiative that teaches visitors how to row traditional Venetian boats to raise funds for preserving them.
For 40 euros per person, you got triple the time on the water, learned how to row, and even took over out on the Grand Canal.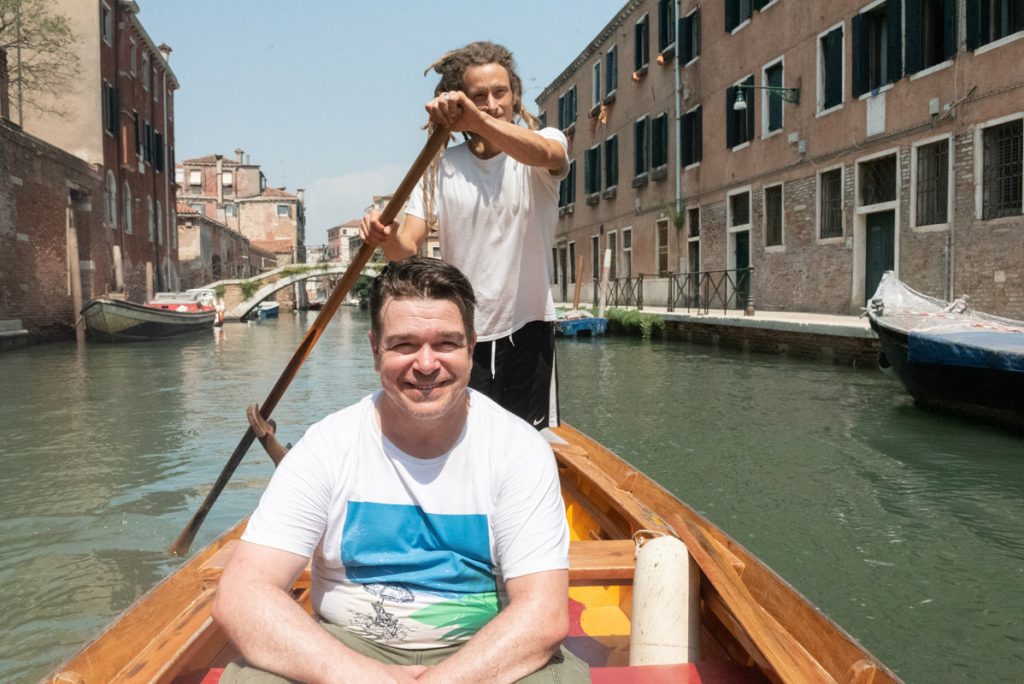 Tip 11: Choose your souvenirs wisely
Those wicked steampunk carnival masks? Some shops have them for 40 euros, others 20. In all reality, you can buy them for around $20US on Amazon – plus the leather handbags in some of the shops look great until the dye starts rubbing off and seams start unraveling before you're even back home. Be savvy as to the types of souvenirs you want to take back with you and understand that there are likely to be versions of the same item going for cheaper in another part of the city.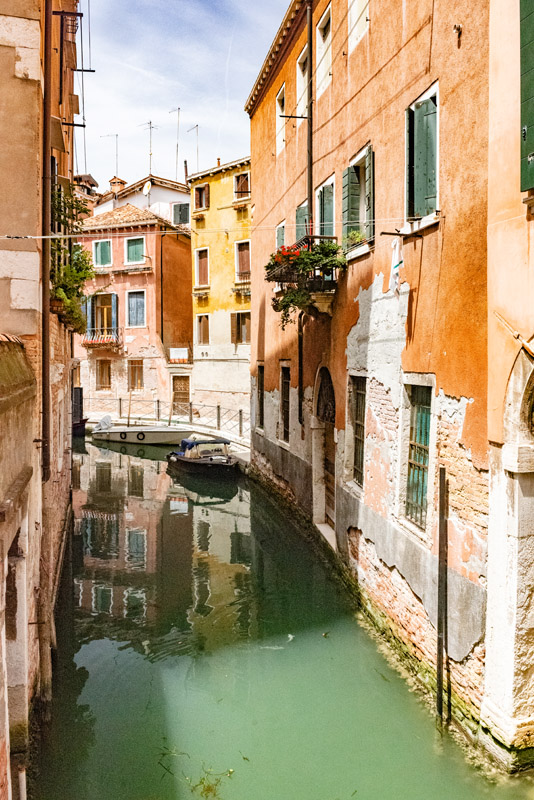 Tip 12: Take a free walking tour – or do it yourself
Free walking tours are a great idea. You get to learn about the place, hear a local's perspective, and hopefully come out of it not over-tipping out of guilt. With the help of the internet or a well-marked google map, you can easily create your own walking tour – you just won't get the interesting tidbits of information that come with a guided tour. We managed well on our own – it was a great way to have happy accidents that doing Venice on a budget can reward you with – you will walk out with your own unique memories.
Tip 13: Some of the best attractions are free
Free entry's something that ensures you pay for it with time spent in queues, so if you want to play the budget card, be prepared to get up before the crowds. The Basilica di San Marco is free, with an option to pay to 2 euros to see the ornate casket of Saint Mark or a skip the queue ticket for 13 Euro.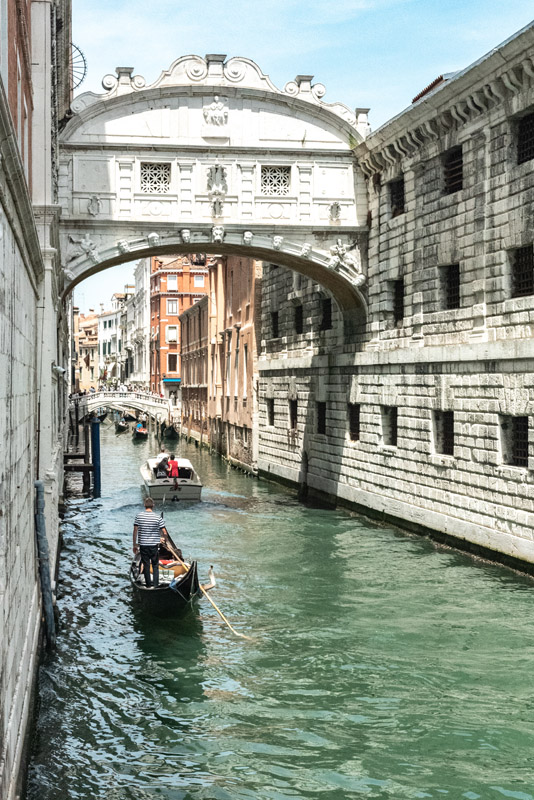 To get up the Campanile, the iconic 325-foot clock tower costs 8 Euros and also has an option for a skip the queue ticket. The Rialto Bridge is of course free, though it can be a pain in the neck to navigate through the thick crowds. The Bridge of Sighs is something you can see for zilch, but to actually go inside the Palace of the Doges you will pay 25 to 28 Euros.
The Rialto Market and Pescaria are free to look, though the fish market is smelly!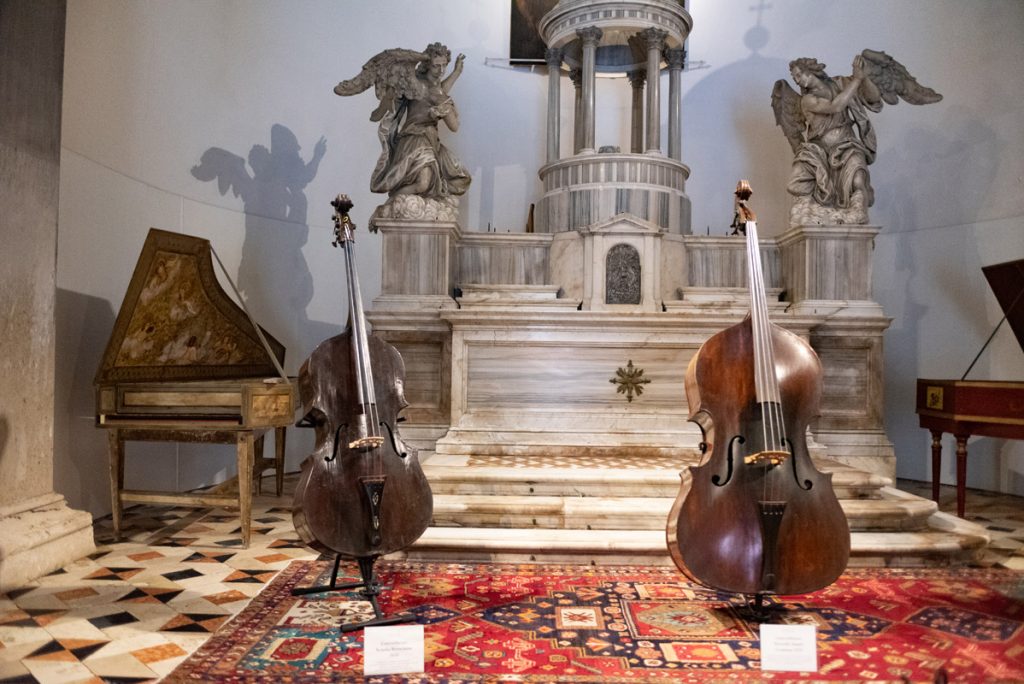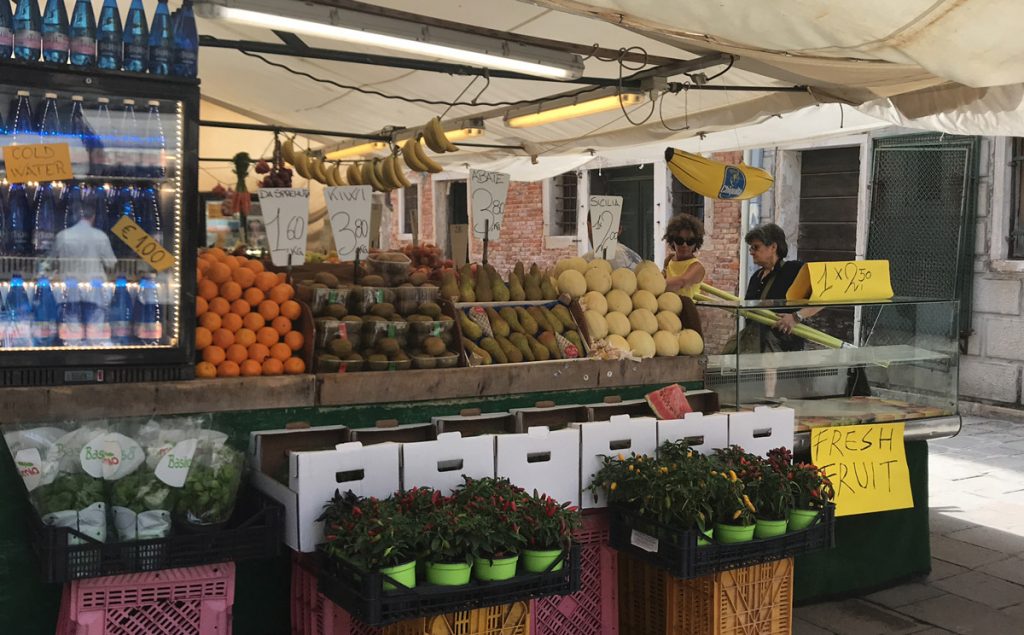 Tip 14: Pick up your essentials for the day from a supermarket
Make sandwiches for the day, grab some fresh fruit and bottles of water and save a heap of money over the course of your stay. We recommend visiting the Despar or COOP supermarkets, just by the Rialto Bridge on Calle de Carbon.
---
WHAT?
With a little savvy planning you can enjoy Venice on a budget. The best times we had was when we fled the zone between San Marco and Rialto for quiet back streets or to the old Jewish Ghetto area.
WHERE?
To avoid having your savings eroded in minutes, explore, stay and play where the multitudes don't.
HOW?
Take all our Venice on a budget tips to heart. Yes, you will have to outlay cash for entry into some key attractions, but with so many free attractions, you can enjoy a broad spectrum of the city without spending a heap of cash.
Follow & Connect with us