From highlands to the islands, this is the ultimate Scotland road trip itinerary.
How can you avoid Loch Ness, Glasgow, and St. Andrews and still feel like you experienced the ultimate Scotland road trip?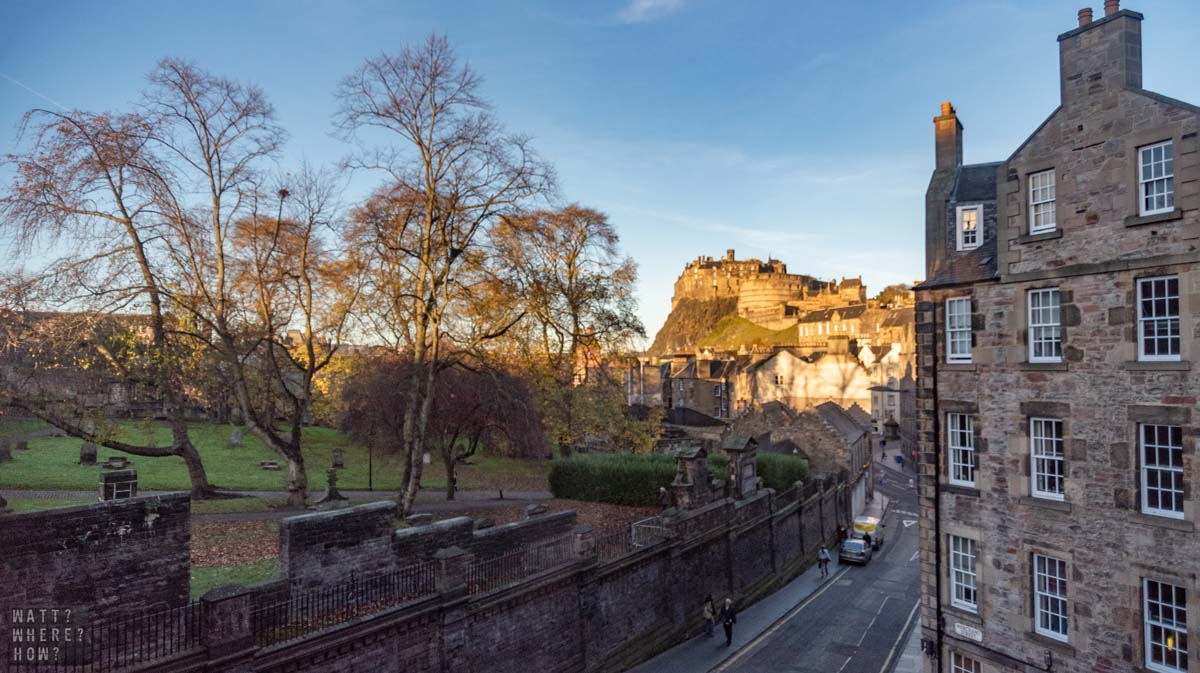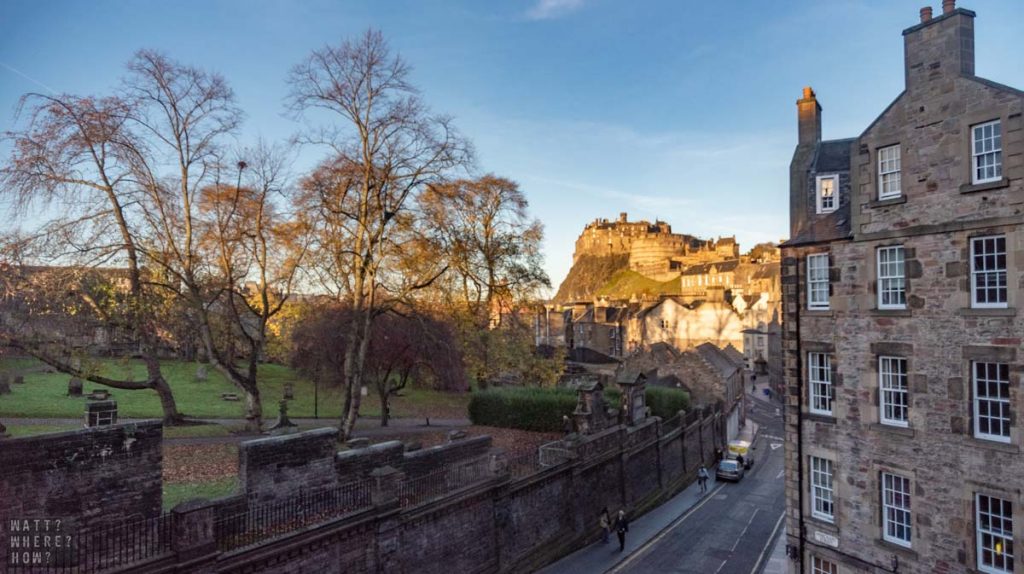 We'll show you how to road trip around bonny Scotland like a boss with a Scottish holiday itinerary that takes you from Edinburgh through the Cairngorms, up to Oban and Mull, across to Glencoe and Fort William, through the Southern Highlands and to the Speyside distilleries before returning via Aberdeen to Edinburgh. You'll see natural beauty, breathtaking Scottish wilderness, wildlife, the inside of numerous pubs, distilleries, and castles.
---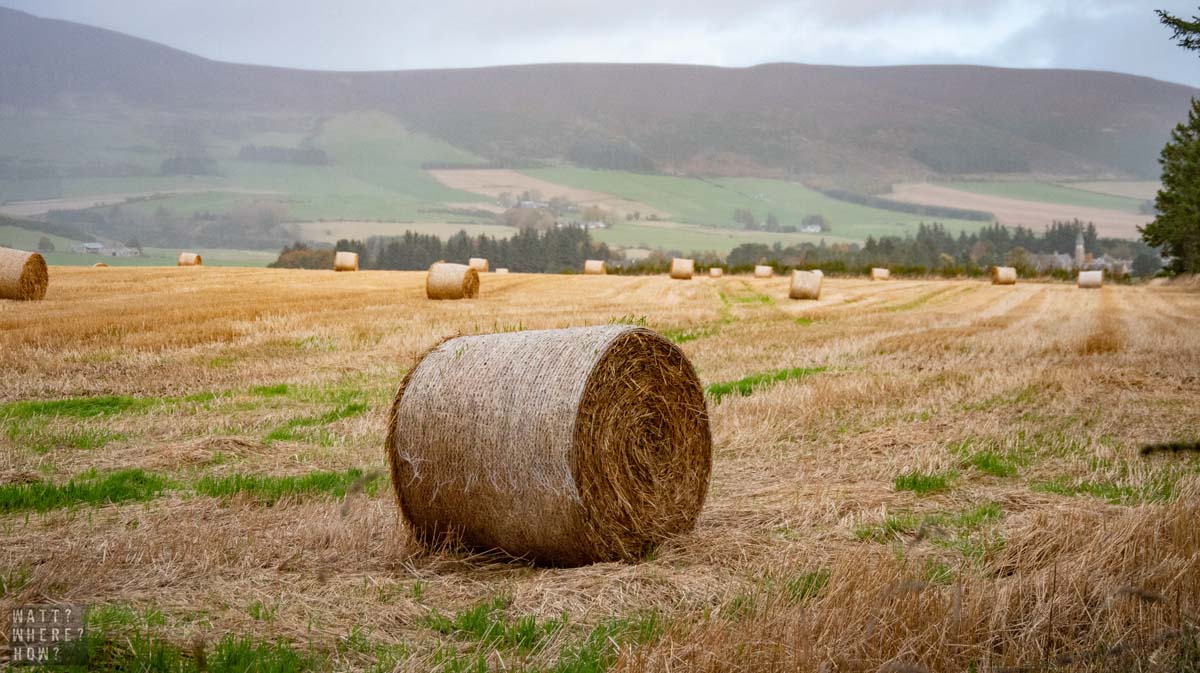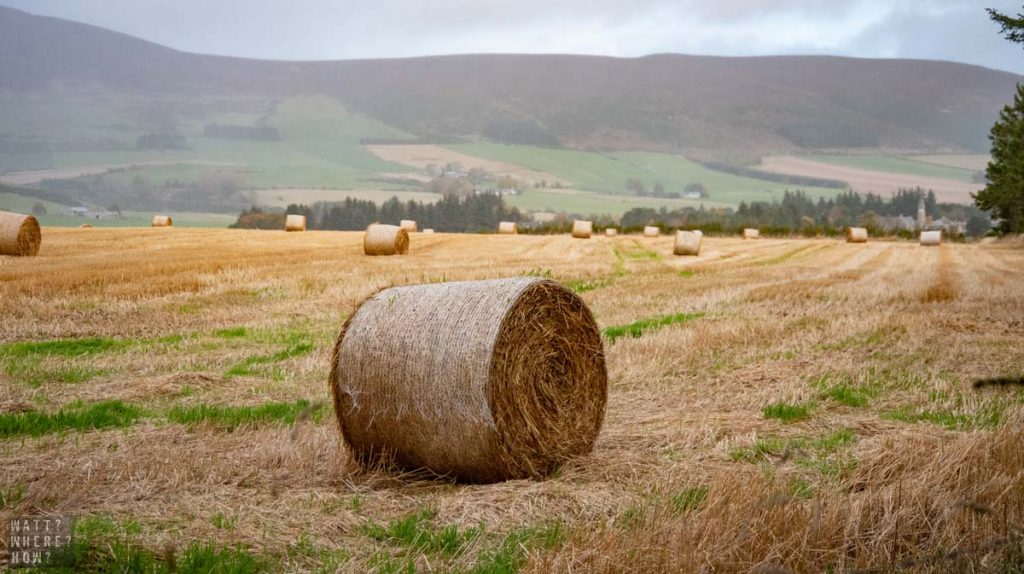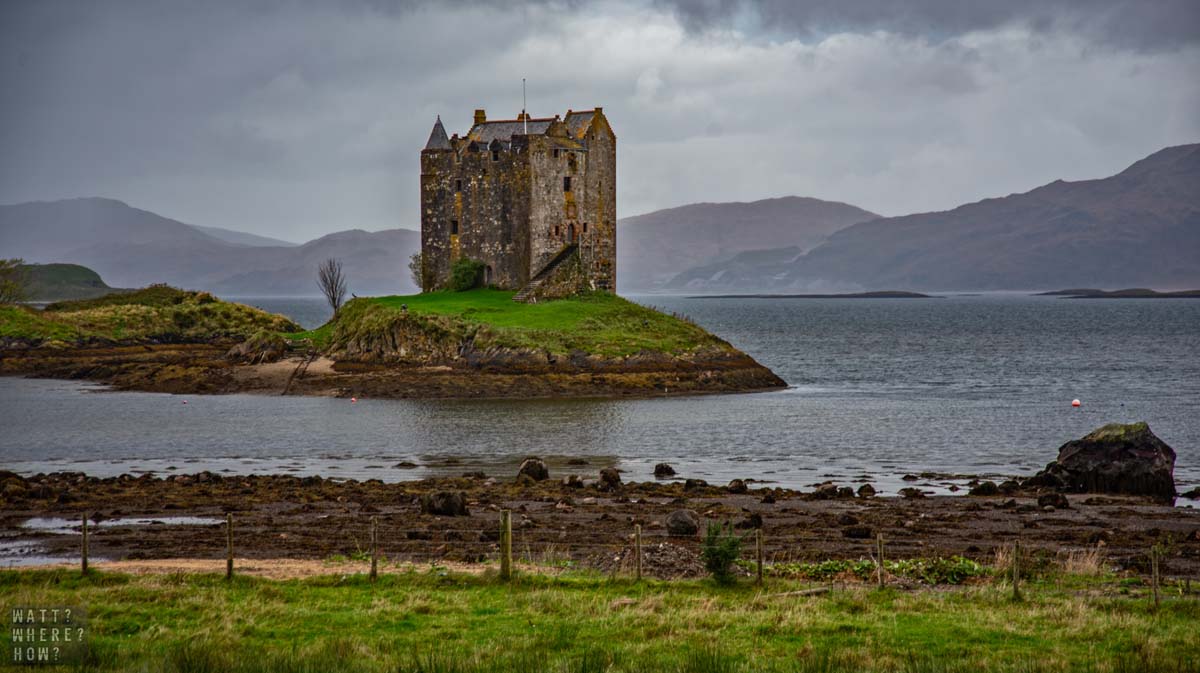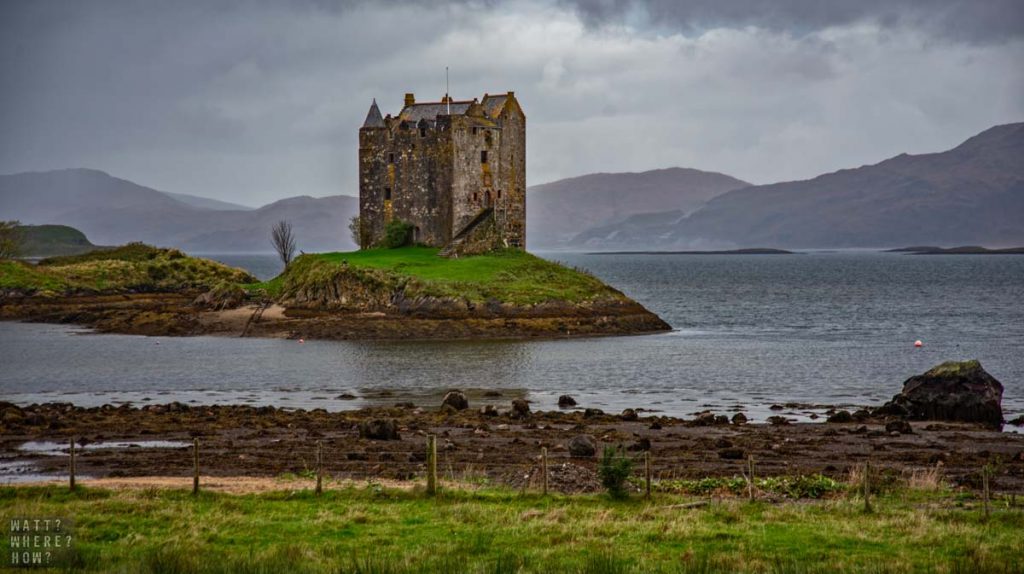 Traveling to Scotland for the first time: Mapping the route
The first step to planning your Scotland road trip is to get down your wish list of places into Google Maps. This will allow you the leeway to determine what is possible within your time frame and how to plot a course that doesn't involve heavy backtracking. Our first attempts incited passionate debate around what were must-sees and what was nice to have.
For him, Monty Python and the Holy Grail castles, whisky distilleries, and the Isle of Mull; for her, Harry Potter sites, Innis & Gunn beer (yum!) and the chance to meet an owl!
Set your markers wherever they fall at first and then plot out potential avenues to get there. We had to rejig our route multiple times to match what could be achieved in a day, where we would be able to stop and to get the maximum out of each day. Sure, it meant losing a couple of castles and distilleries off the list and the chance to get up as far as Wick, but we think we've created an itinerary that best portrays Scotland for a short but unforgettable road trip.
---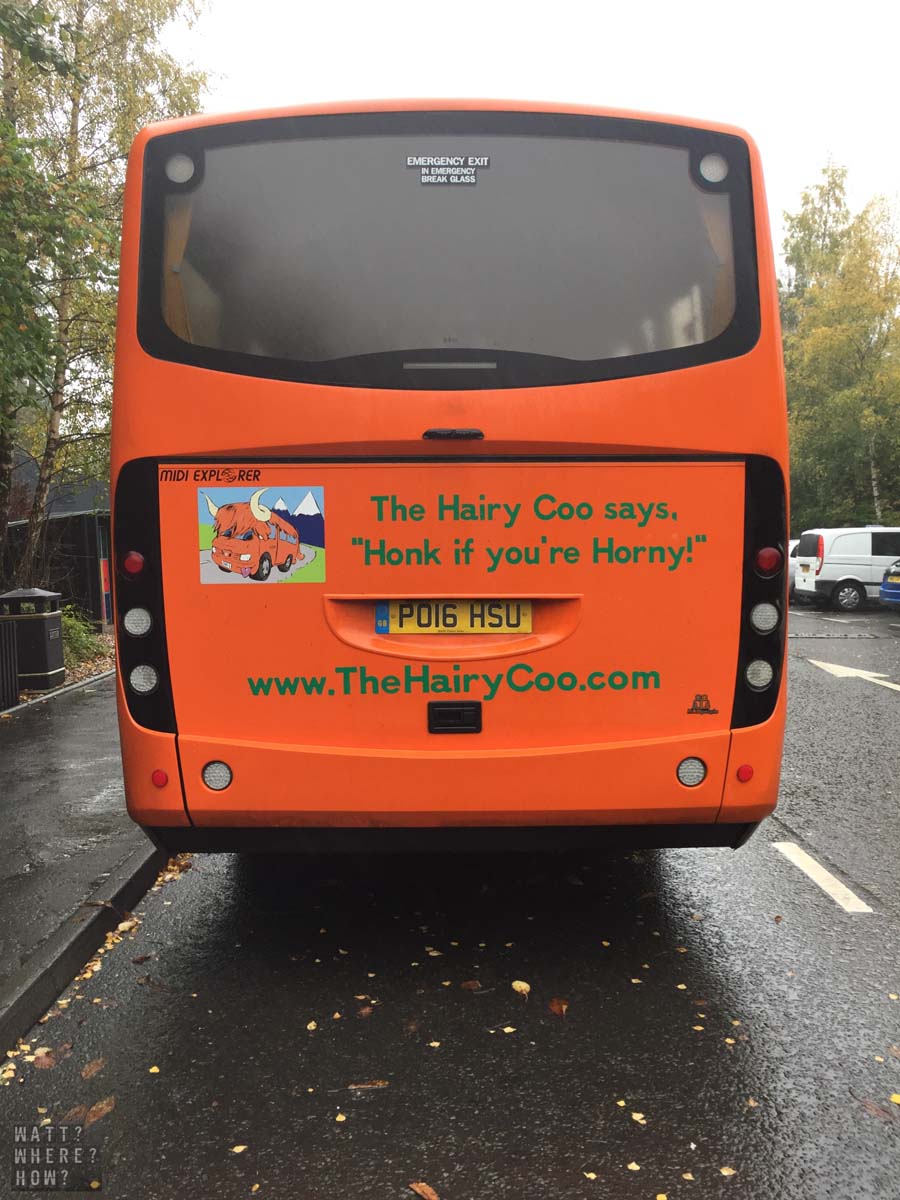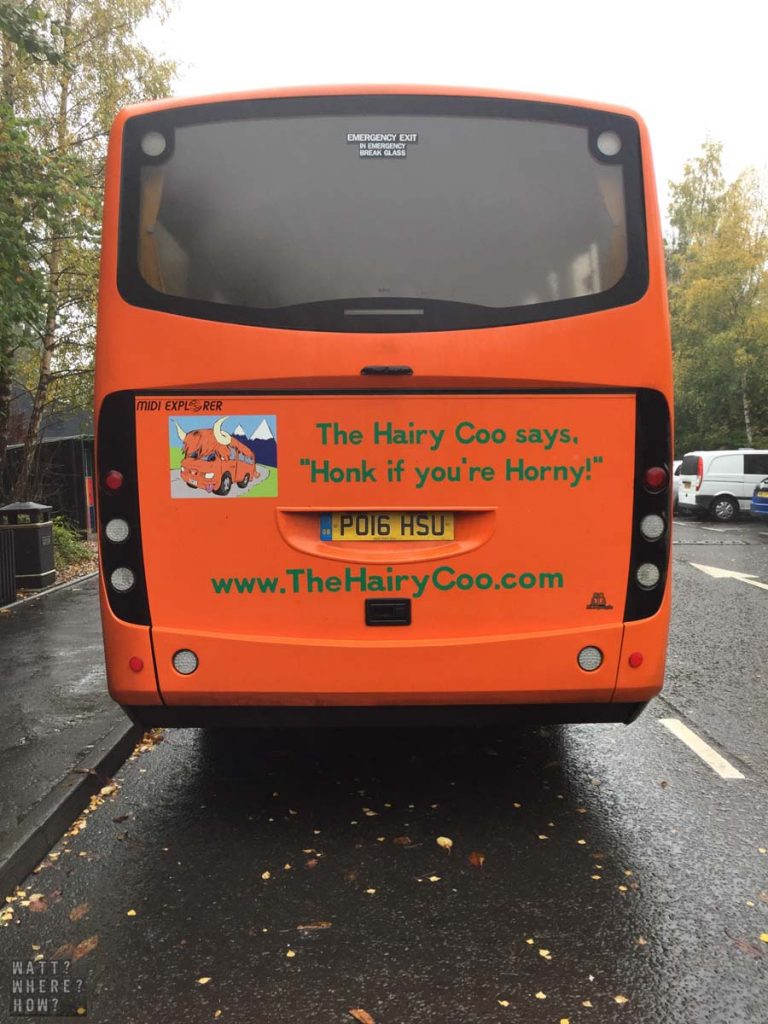 What it is like to road trip in Scotland
It's hard to put Scotland's natural beauty into words. It's wild and unwieldy, barren but not stark, rural but welcoming. Every vista is dramatic in its own way and it's truly underrated as a travel destination for a road trip. Rarely do we really speed and if we did, we'd probably get picked up on a speed camera. Instead, it's a chance to really take life at its own space – especially when you're stuck for two hours behind a combine harvester.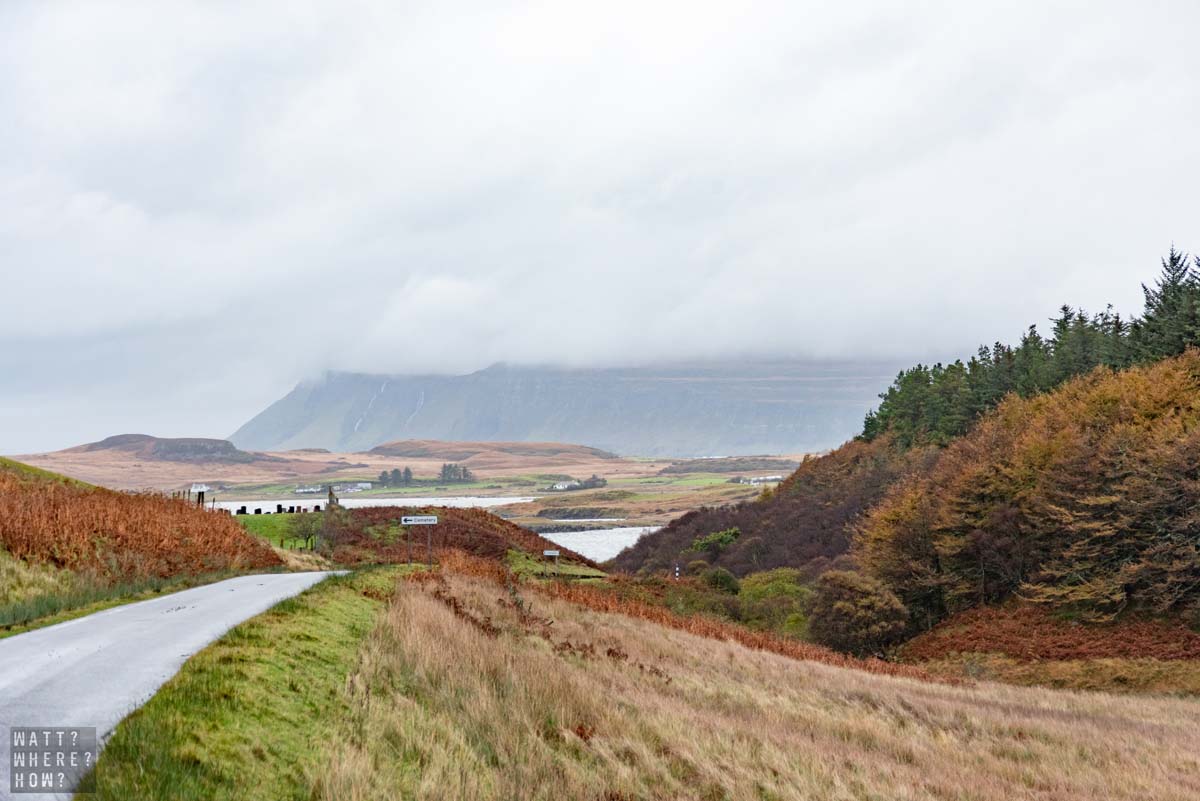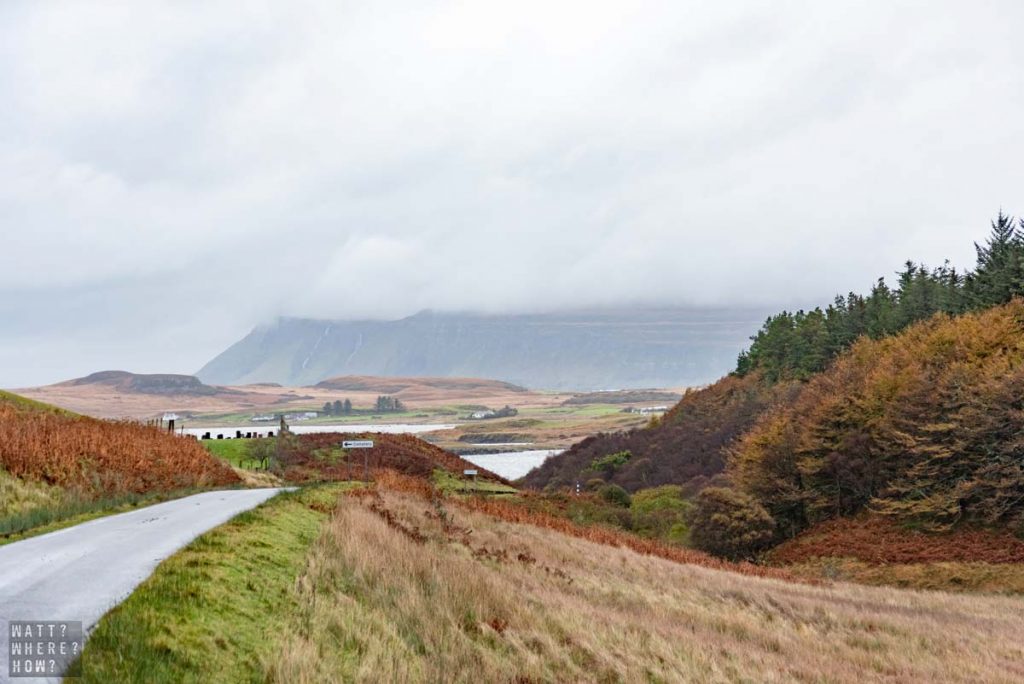 How driving differs in Scotland
For the most part, you're driving on a dual lane road. Highways and dual carriageways are only found around the capitals. The rest of the country is skirted by narrow roadways that appear as major routes on your map. When you head to the Highlands, expect above average inclines in both directions. The engineers here obviously have no fear of heights and exaggerated expectations from cheap Eastern European engines.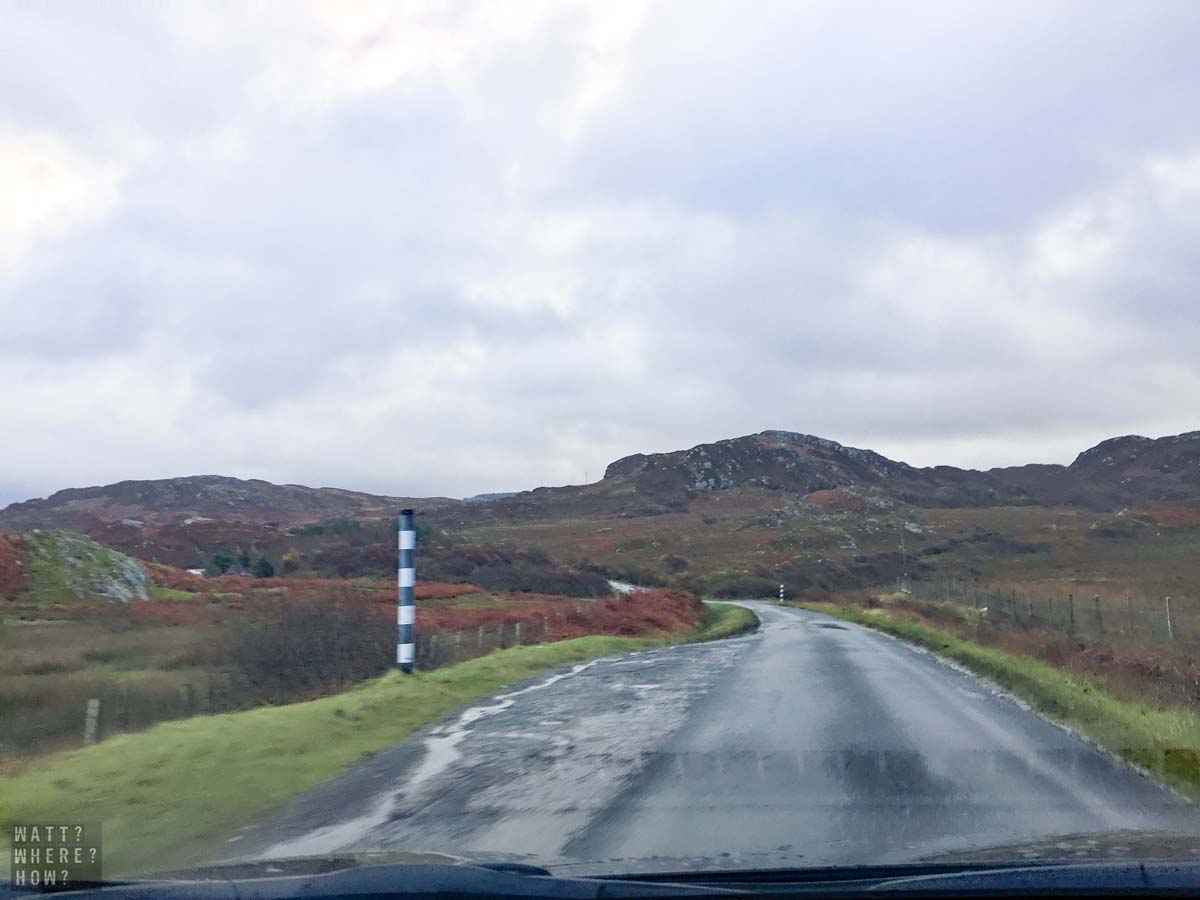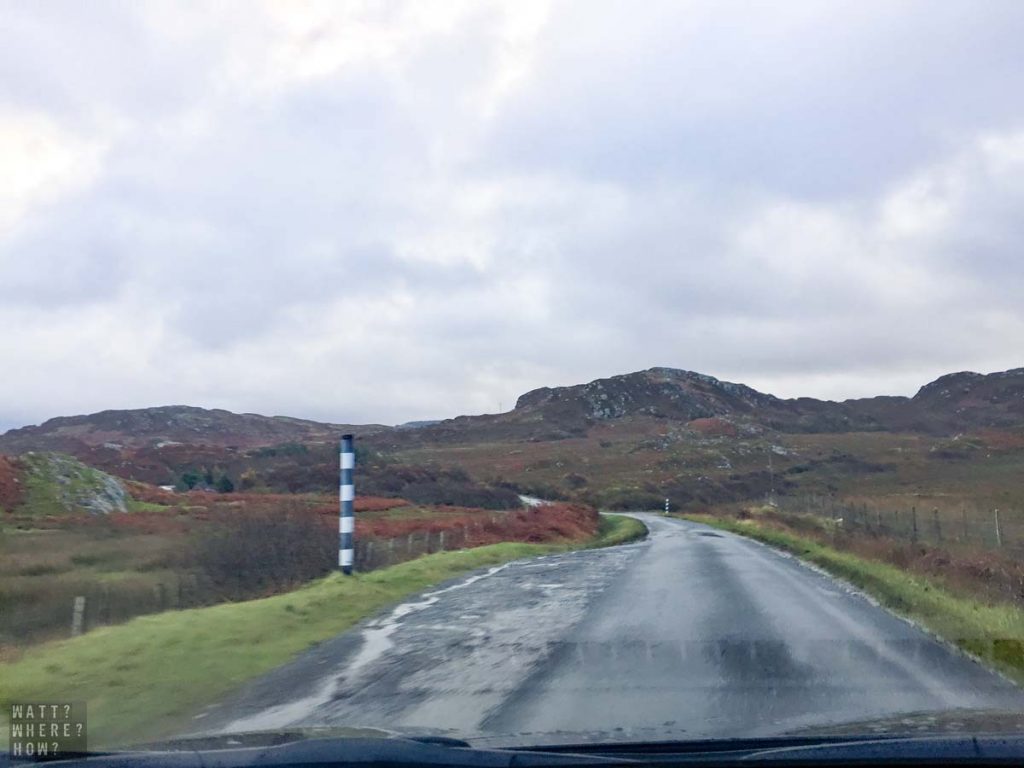 Rural roads have scant barriers for protection and no lighting, so you can literally drive for hours in complete darkness – something we'd expect in outback Australia, not in bonnie Scotland. You will also find that in some places, particularly on the islands, you may go off-road a little. We're not talking bushwhacking, but there will be puddles, potholes and every chance you'll spin your wheels in boggy mud. For that reason, we recommend that when hiring a car, you take out the best insurance offered to cover all eventualities.
If you're from Europe or America, you're going to have to adjust to the whole driving on the wrong side of the car and road thing.
We recommend taking a train from Edinburgh to a smaller center where you won't have to navigate cobblestone streets, dual carriageways and freeways before you have your muscle memory up. For that reason, our road trip starts triumphantly in the car park of an Enterprise Car Rentals outlet.
---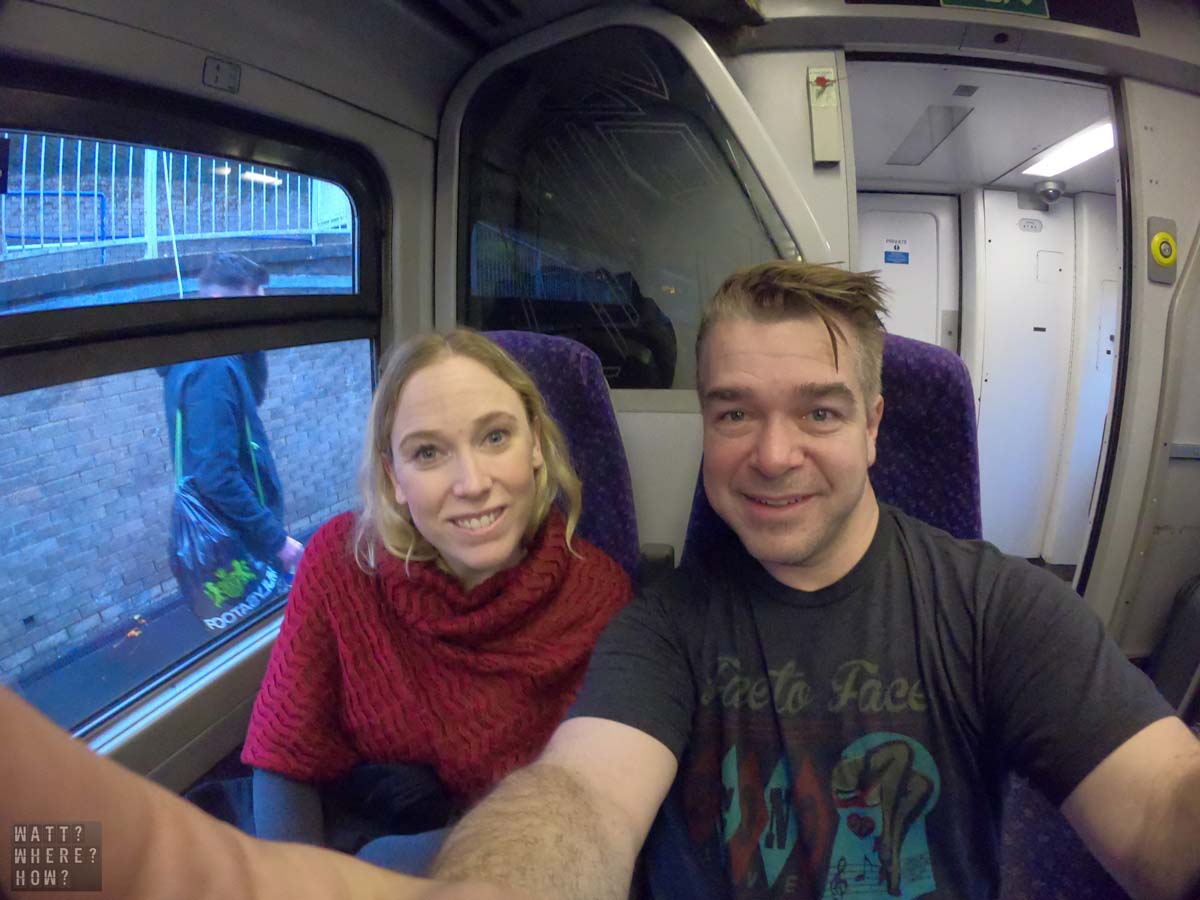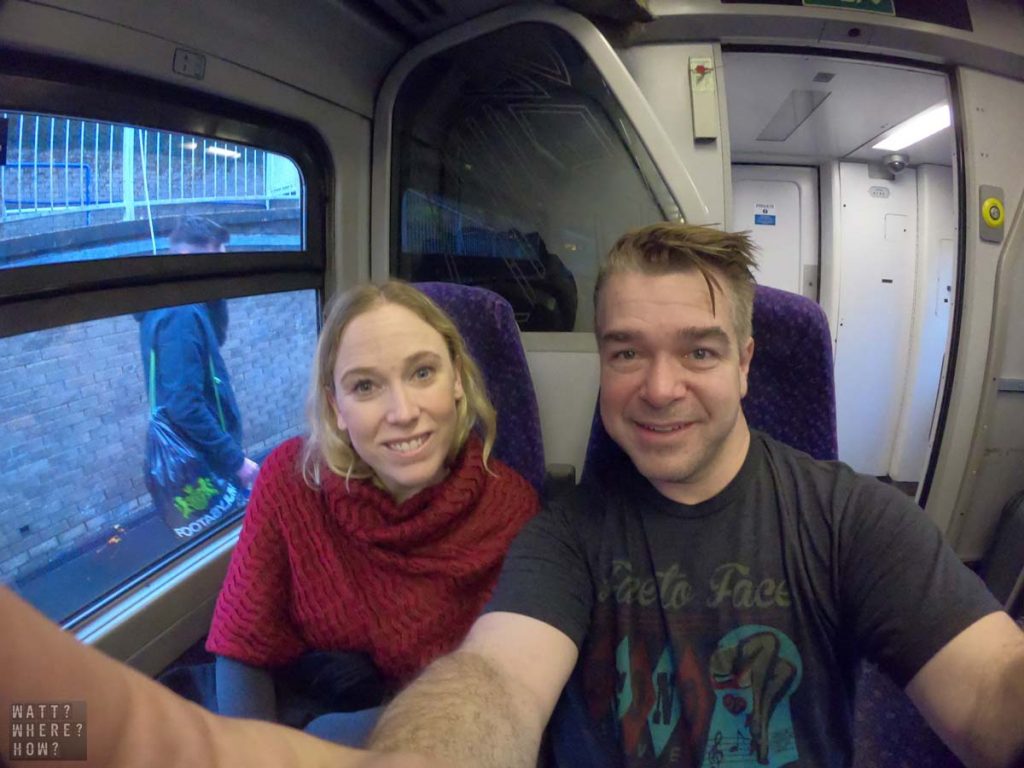 The Scotland Road Trip Begins
From the modern industrial estate, the landscape rapidly changes as roundabouts and dual carriageways make way for hedgerows and country roads. The fields are emerald green and a canopy of orange and gold creates a colorful palette saturated further by a consistent drizzle. We whiz through cute villages as we try to spot the William Wallace memorial.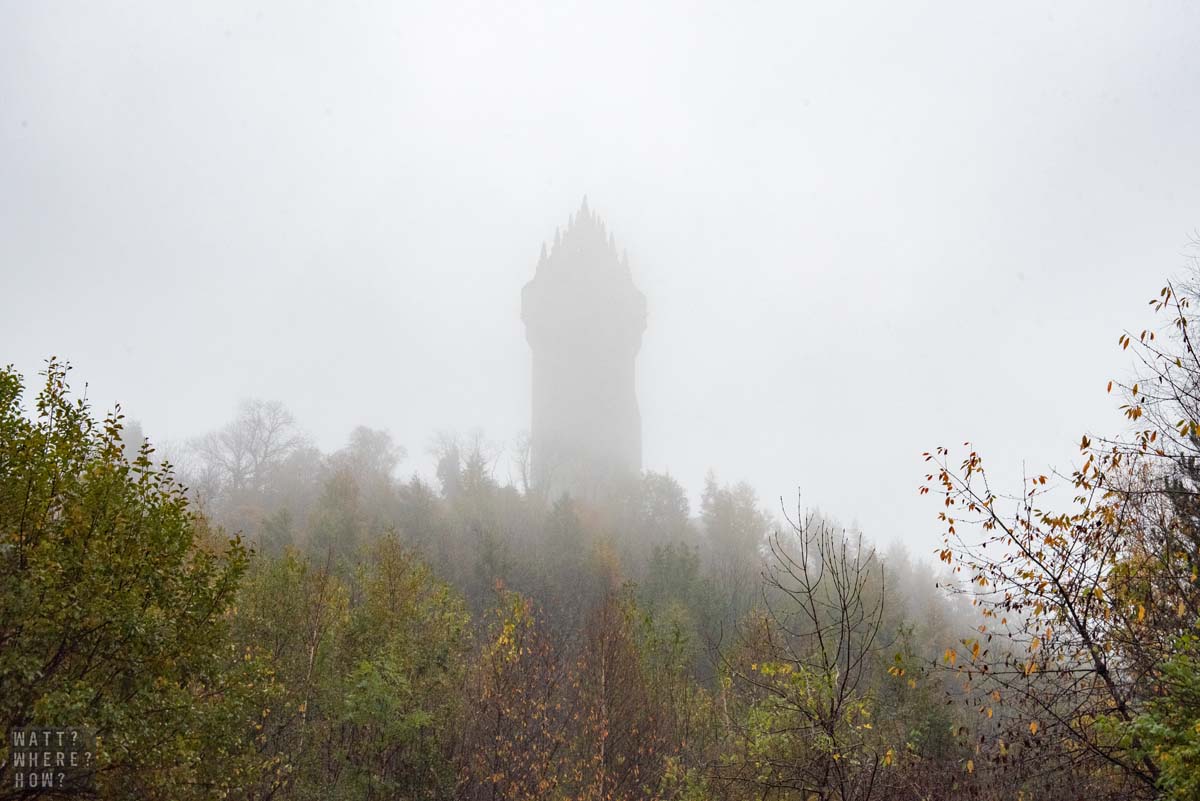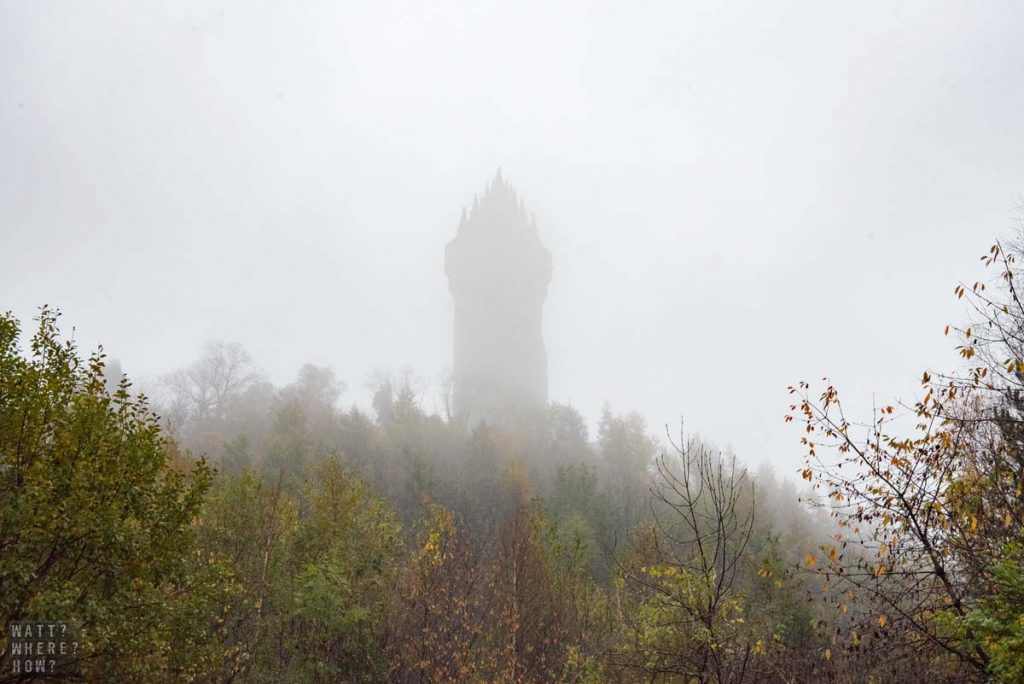 The clouds are so low that it's hard to make it out but according to the GPS, it should be straight ahead. A small car park and visitor center offer shelter from the rain but the fog and low clouds negate the value of climbing this stone structure that memorializes William Wallace – Braveheart.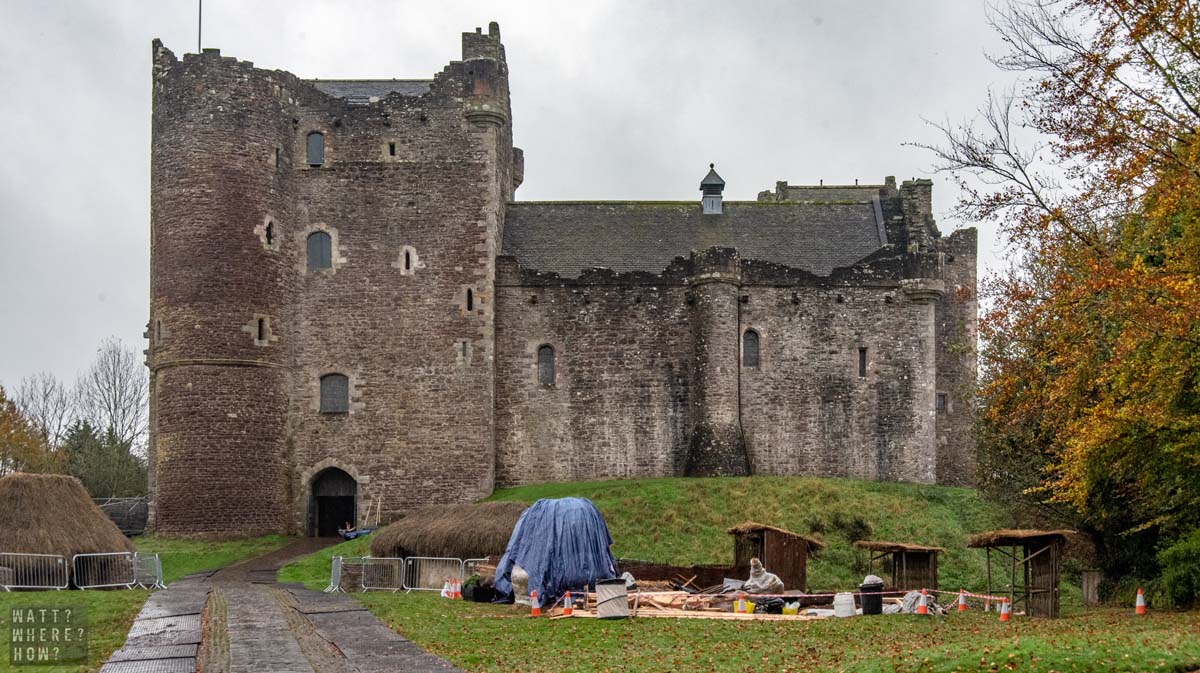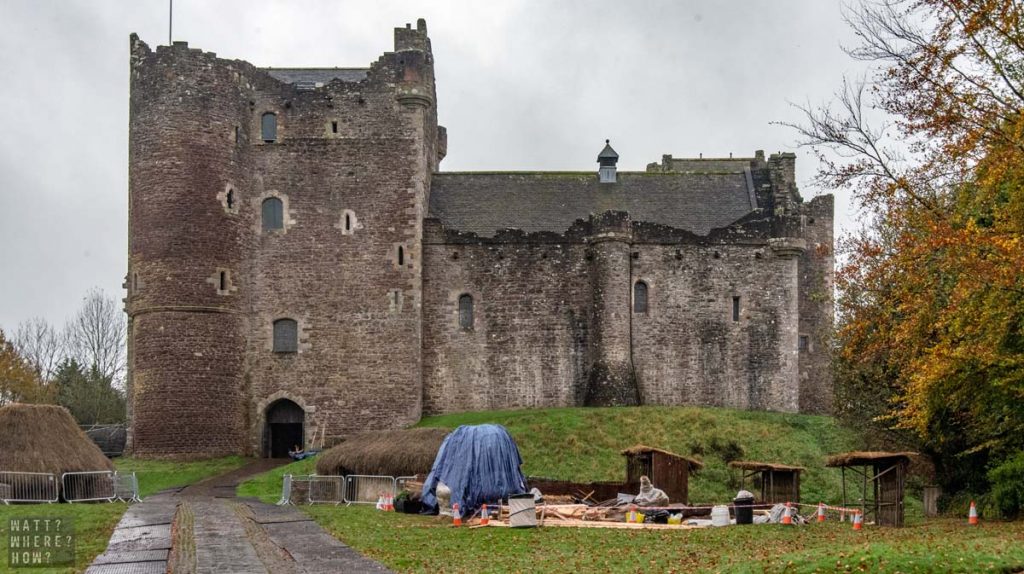 Doune Castle
The initial disappointment of our first must-see is far surpassed as we drive on into the village of Doune. The whole reason we have chosen this route rather than going via Loch Lomond has been to see the castle, one of the primary locations used in the filming of Monty Python and the Holy Grail. Sadly, the gates are sealed, and signs announce that it is closed to visitors.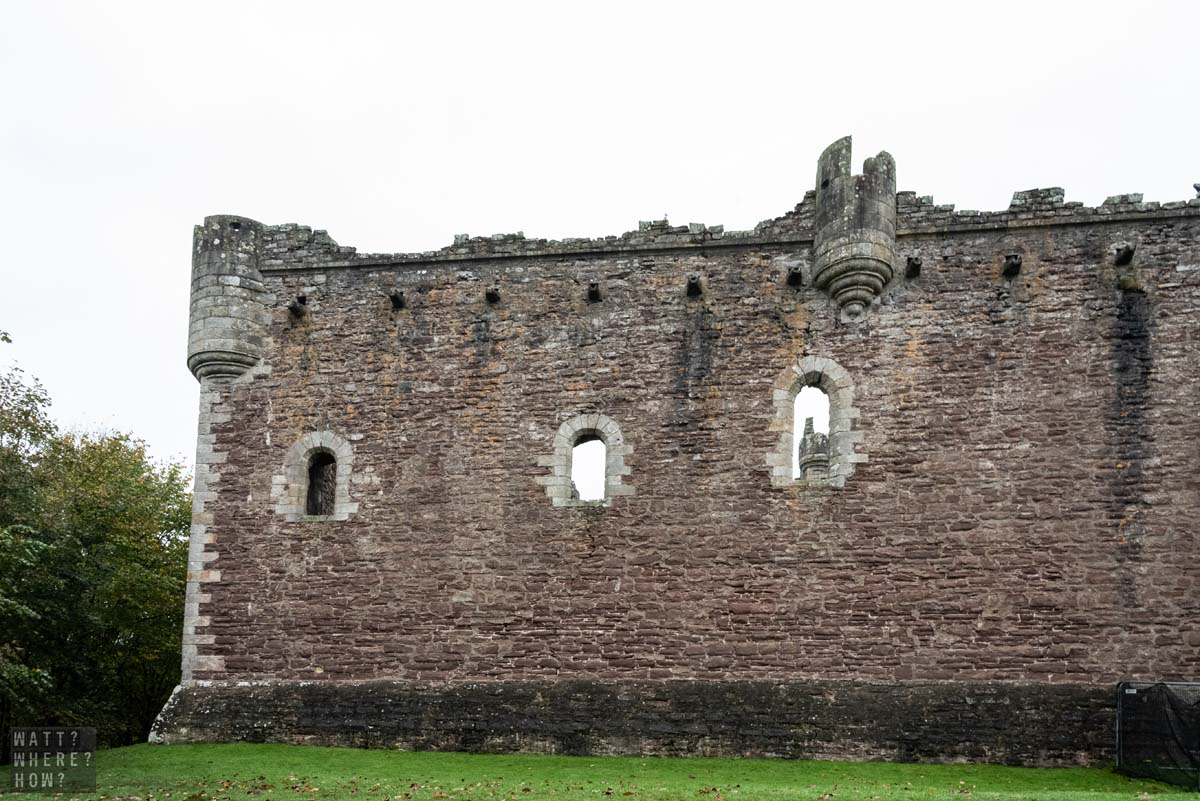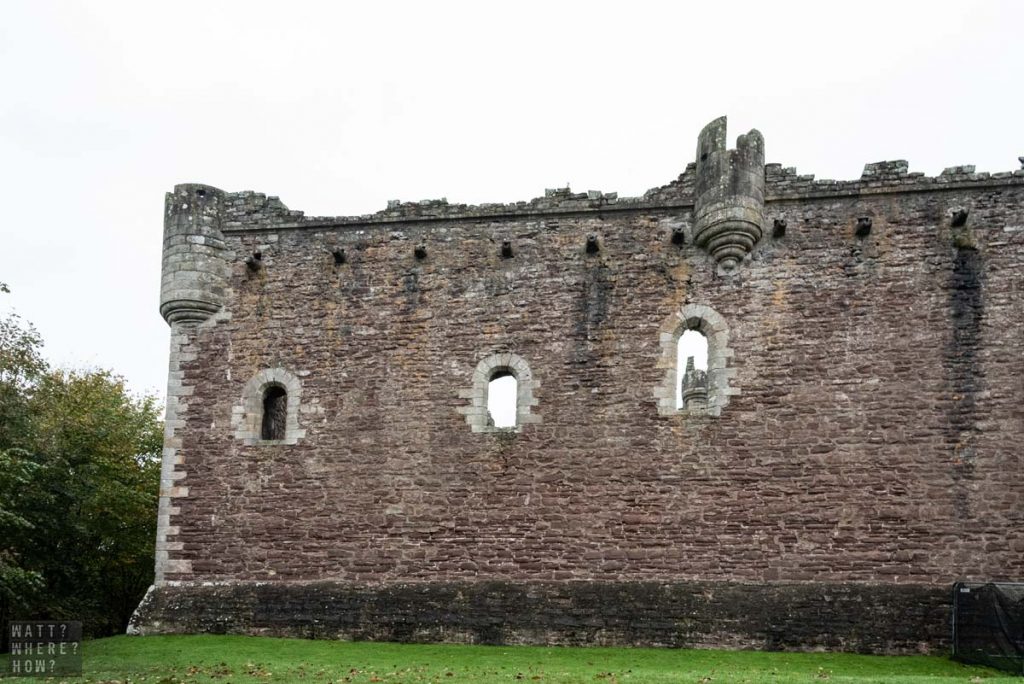 Not one to travel thousands of miles for disappointment, Bernie braces stinging nettles and paddocks of mud to infiltrate what is a medieval film set. You can read his detailed account here.
Trosachs National Park
Muddied and cold, we continue on the A84 north. The countryside gradually changes from lush farmland to thick woodlands as the road winds through foothills bordering the Loch Lomond and Trosachs National Park. With a mellow jazz soundtrack keeping us chilled, we meander alongside lochs and through autumnal arches of color.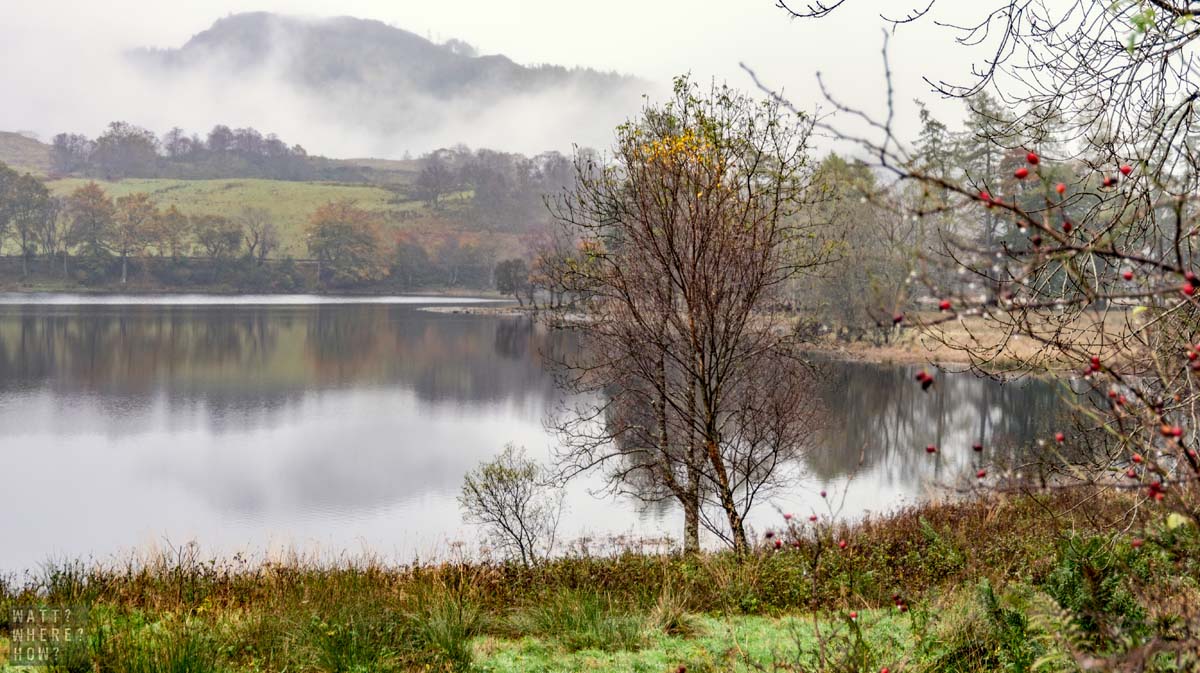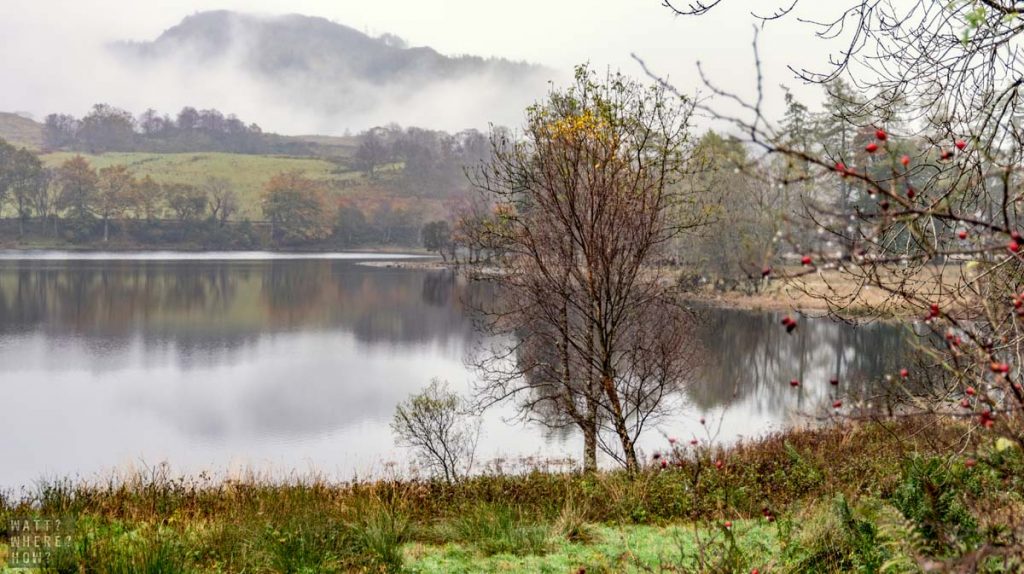 The beauty of a self-drive experience is the ability to take things at your own pace. For us, that means hurry up-now stop! Spotting a rather picturesque loch (Loch Lubnaig) beset by a heavy pall of fog, we go off the beaten track alongside a swelling, flooded river (Garb Uisge) and down a country lane to where a well-appointed camping ground is situated. It's a serene scene, with the hills rising above and a near perfect reflection set on the lake's glassy surface. We enjoy a coffee and rest at Forest Holidays Strathyre taking in this glorious view.
---
Killin and the Falls of Dochart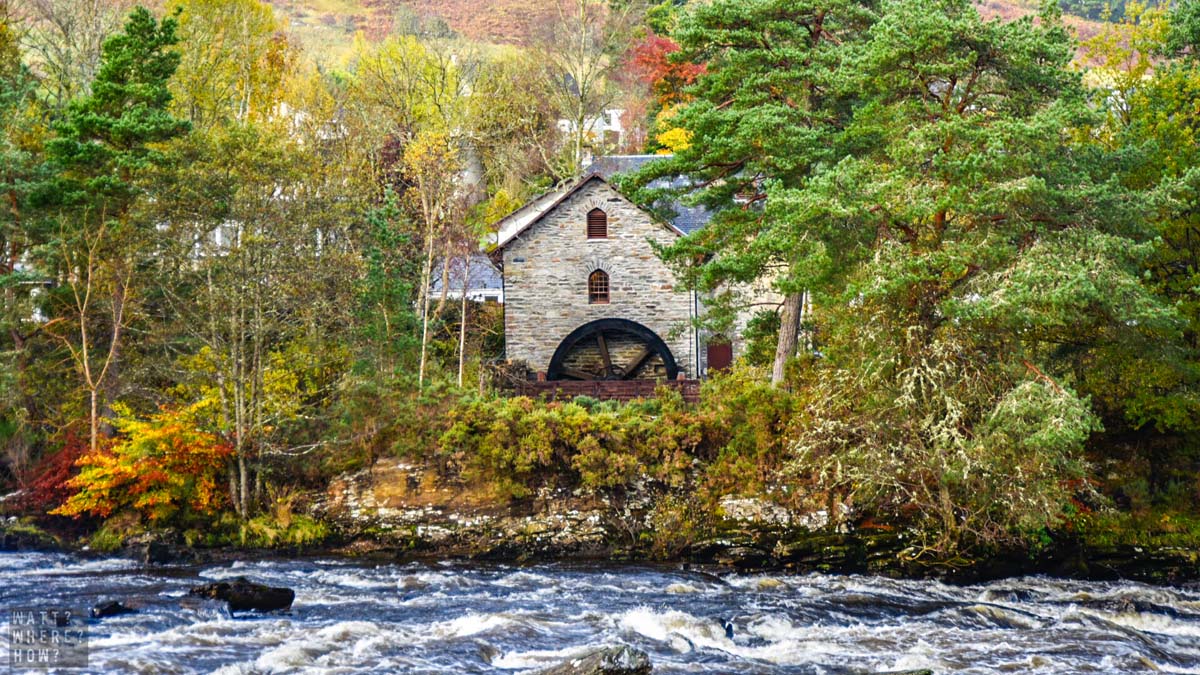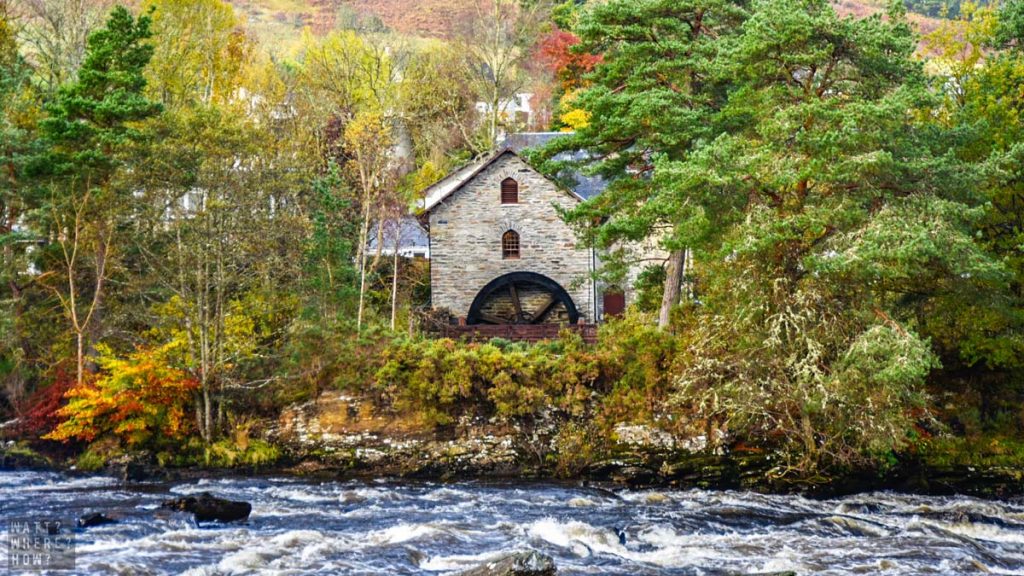 Meandering back along our main route, the next stop is Killin Watermill, an old dark stone mill on the River Dochart. Getting there is an easy drive with gobsmackingly scenic vistas all around. The extremely wide river washes over the black stone that creates torrential rapids at the Falls of Dochart – a fact that ingenious locals have seized upon to power their Old Mill since 1840.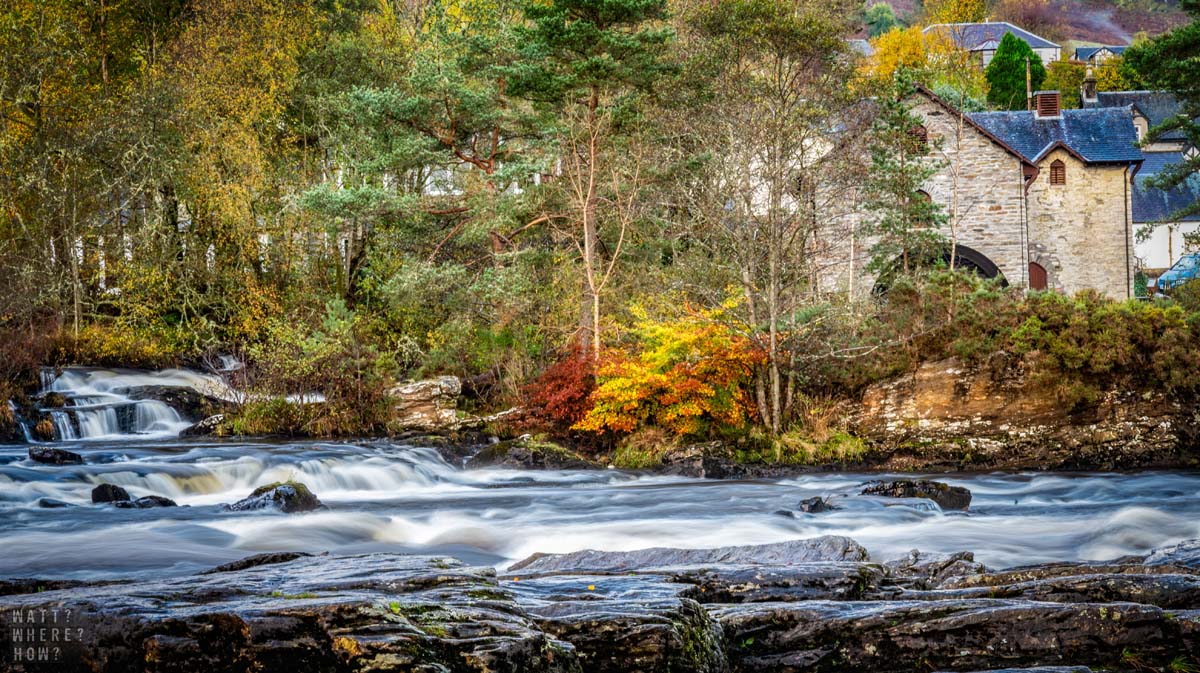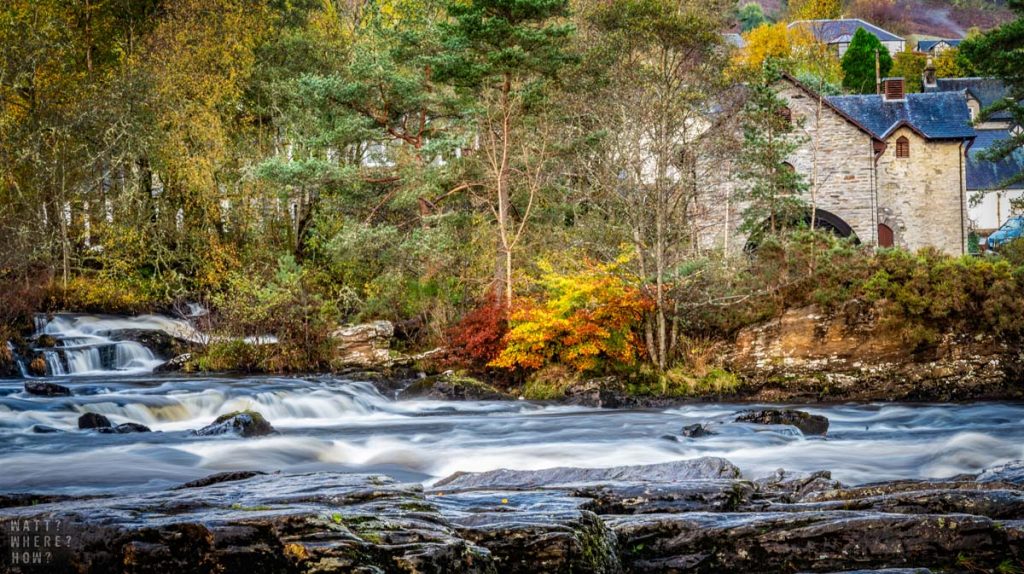 The mill's giant wooden wheel drove the cogs and turbines to weave tweed for over a hundred years, but it is said to stand on the site of previous mills dating back to the tenth century. The river flows on into the grand Loch Tay.
---
These scenic side trips have taken a little longer than expected – something that you will quickly realize. For all Google Maps' innovation, it can't indicate just how winding and time-consuming driving in Scotland can be. It isn't that reliable, either. We've had every intention of seeing the ruins of Kilchurn Castle and completely miss the turnoff onto the A819 that would have got us there. Instead we waste precious minutes backtracking, but no dice.
To make up the time needed to get to our firm booking at Oban, we bypass the fish smoking at Inverawe Smokehouses (that would have been a highlight) and hightail it through driving rain down the A85. Thankfully the road broadens as we approach the coast and the speed limit goes up.
---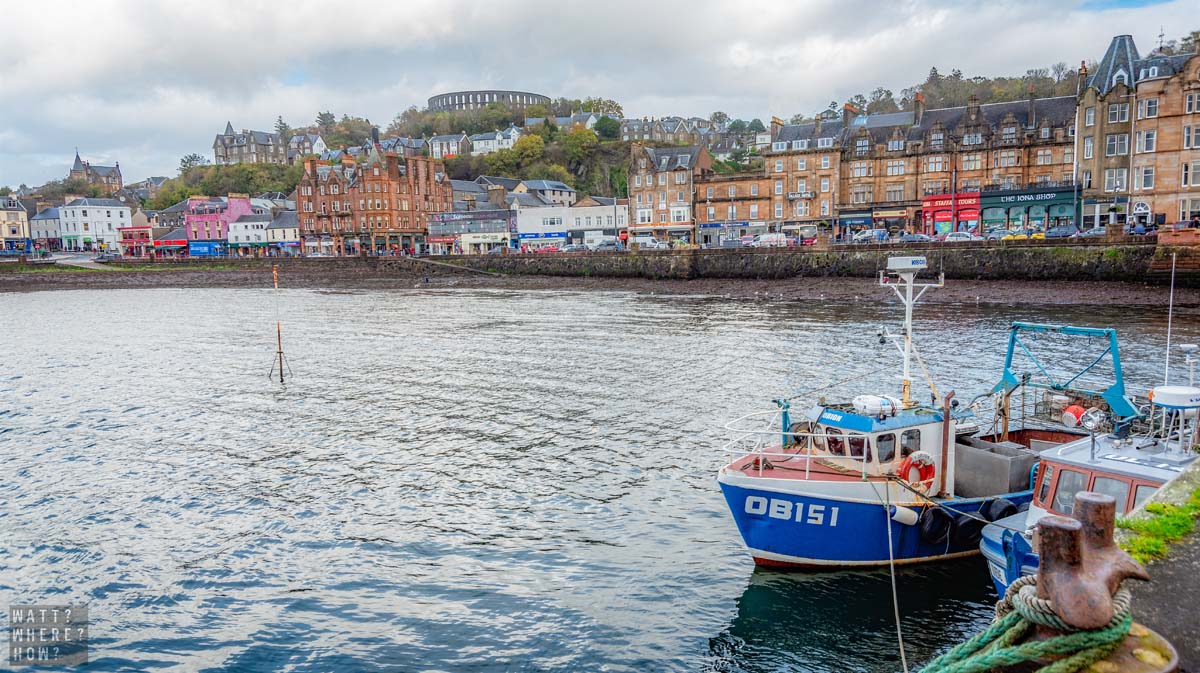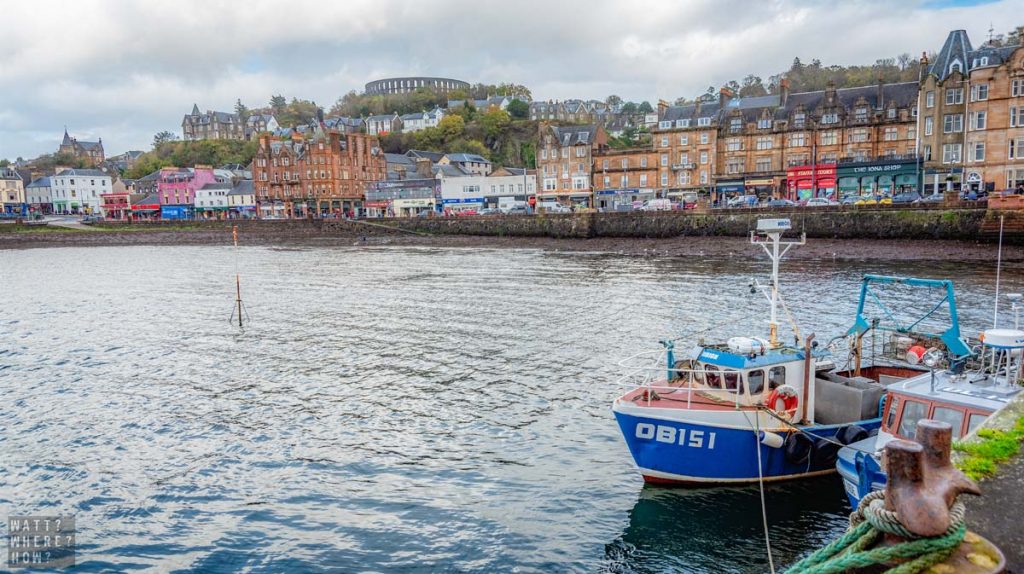 Oban (Gaelic for Little Bay) is the gateway to the Hebrides. A major port for regional ferries, it's a quaint town full of colorful houses, old hotels and BNBs, and fishing fleets. Read up on things to do in Oban here.
We make it just in time to the Oban Distillery, home to one of Scotland's finest drams. The tour is fascinating in that the magic happens in the same buildings it always has for the last 225 or so years. The old stone storage sheds are still home to barrels and one is tapped to share a taste of the seriously overproof batch before time takes over.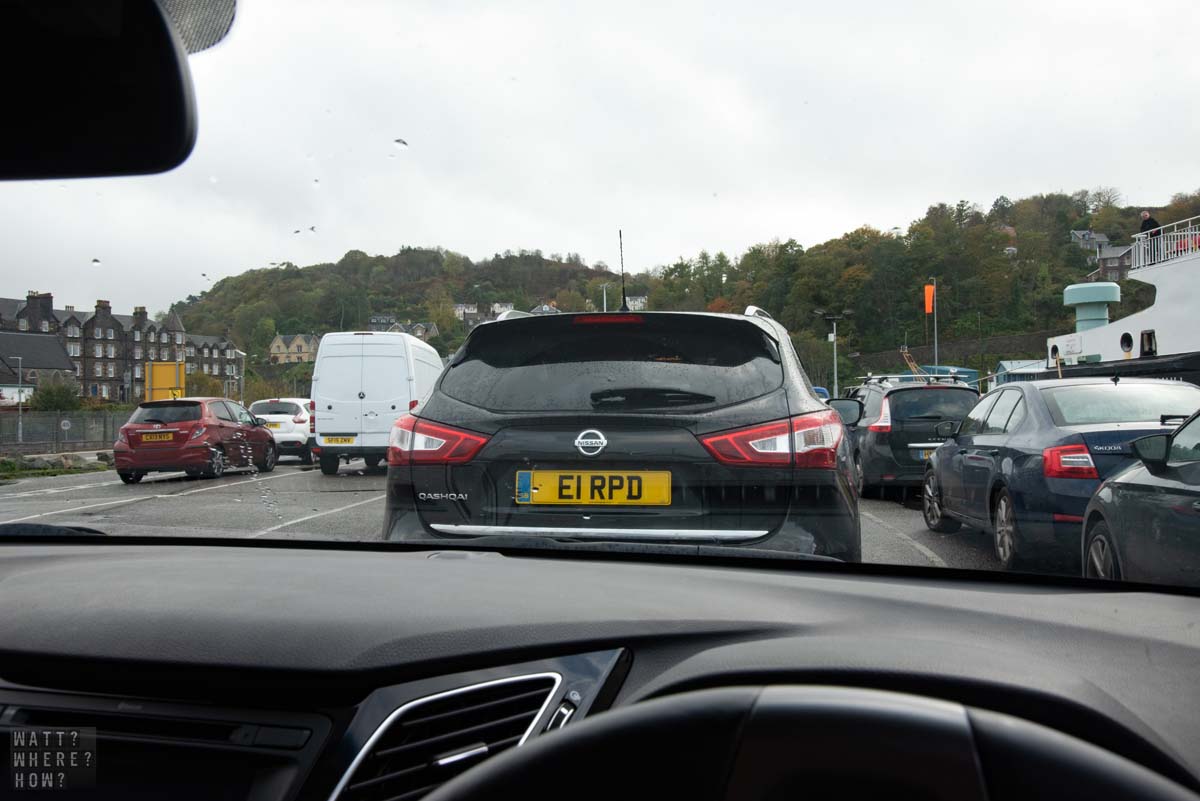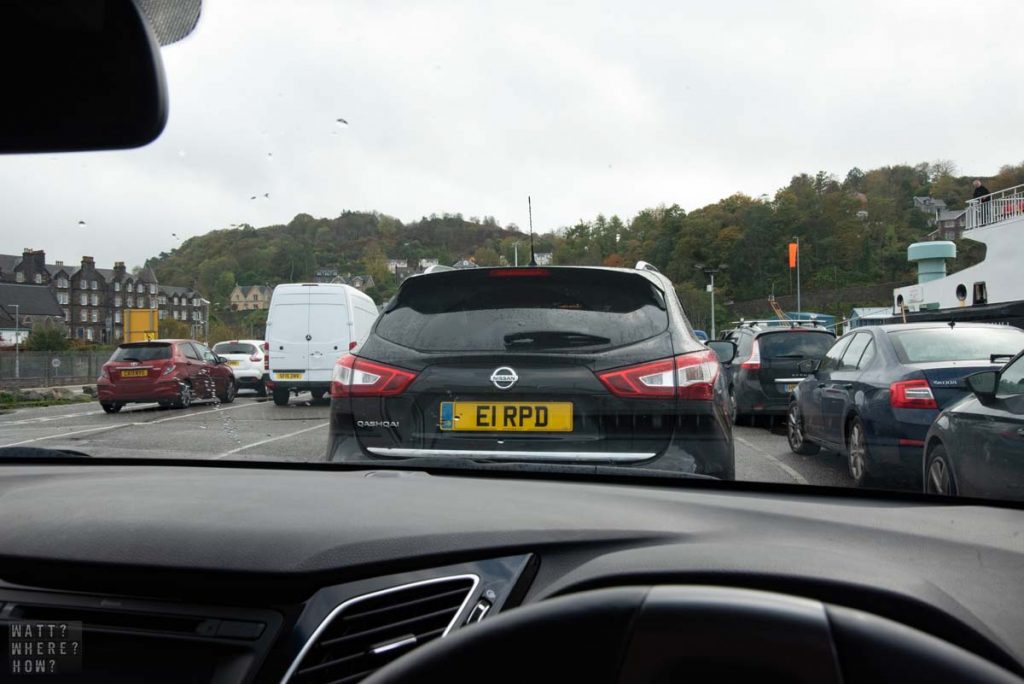 Ferry to Mull
It's been a pretty epic opening to our ultimate Scotland road trip. If you have the time, do it over two days and just relax and take in the atmosphere and scenery. We're running on limited United States vacation time and we're relatively young. If we had longer, we would have made some spontaneous detours to different heritage sites we saw signposted along the way.
We're more than happy to stop for the night at the Isle of Mull, but first, we need to catch the ferry from Oban to Mull. The car ferry is a nice break from driving as there's still another hour and a bit to go. From the deck we take in fishing boats, ruins, lighthouses, and stoic castles.
Craignure to Bunessan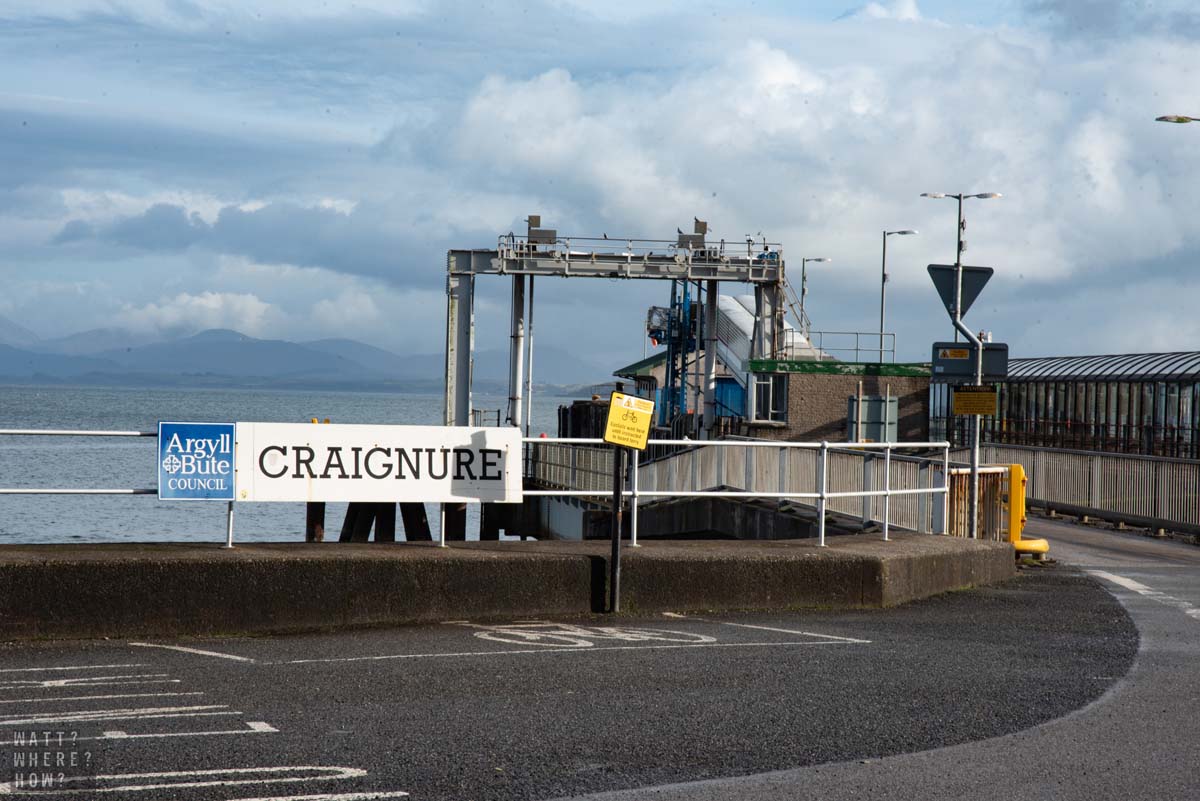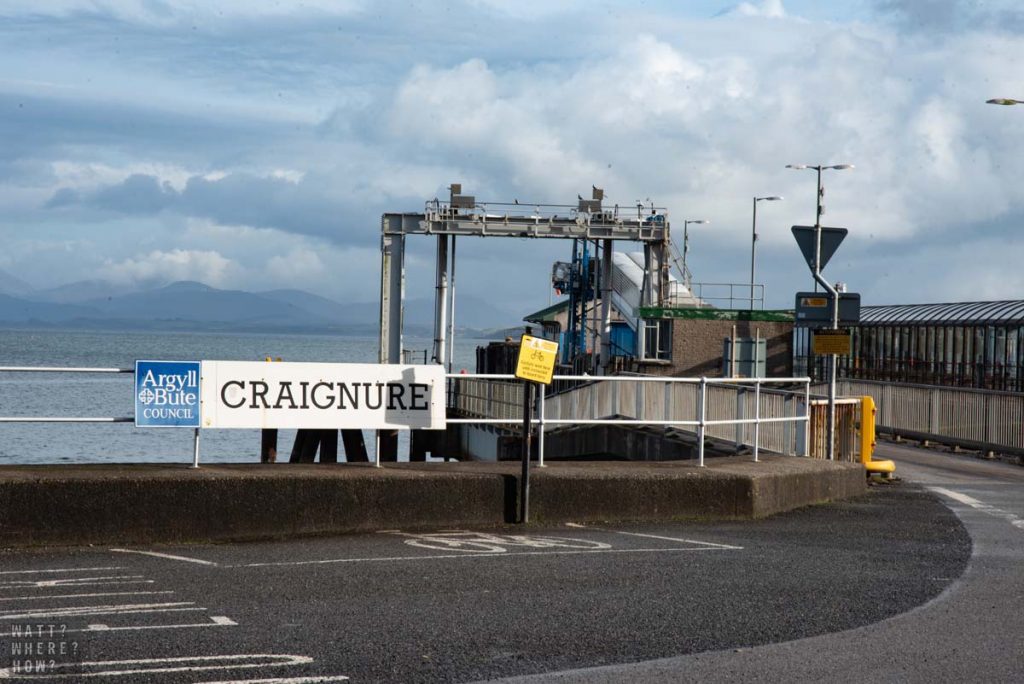 It's closer to five when we disembark at the port of Craignure, a tiny village on the Oban side of the island. Any hopes of making it to Duart Castle, the one in the photos above bathed in radiant sunbeams, as it is officially closed for the season. It means we can focus on getting to our first rest stop on this epic Scotland road trip – a crofter's farmhouse near Bunessan.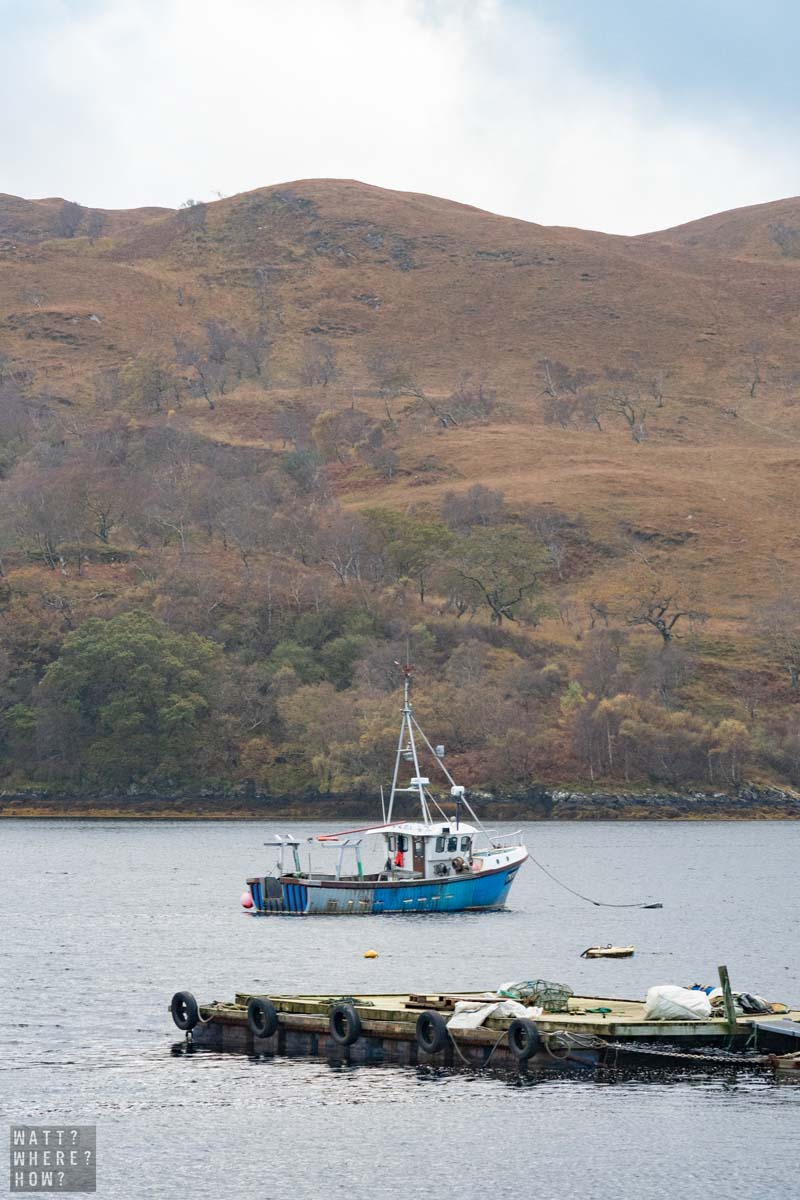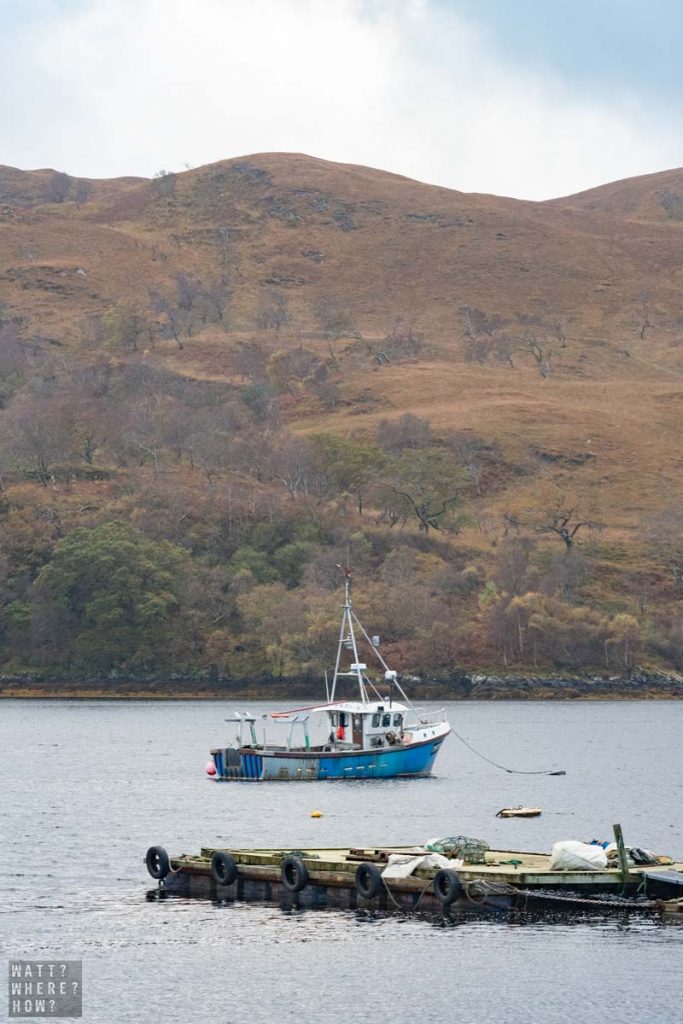 All along the way we're treated to epic vistas of rolling hills, autumnal heather colors and low clouds. We take a break en route at the Iverlussa Mussel Farm on Loch Spelve, one of many such farms found across Scotland's west coast islands.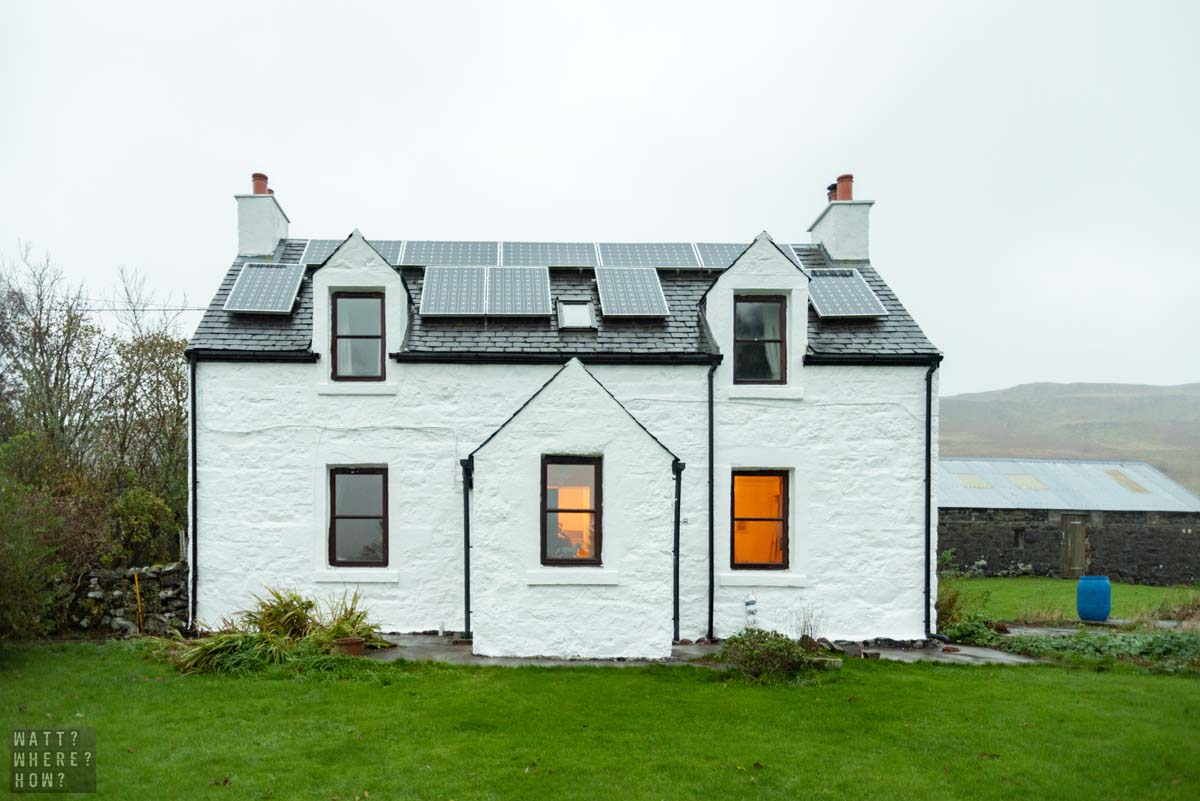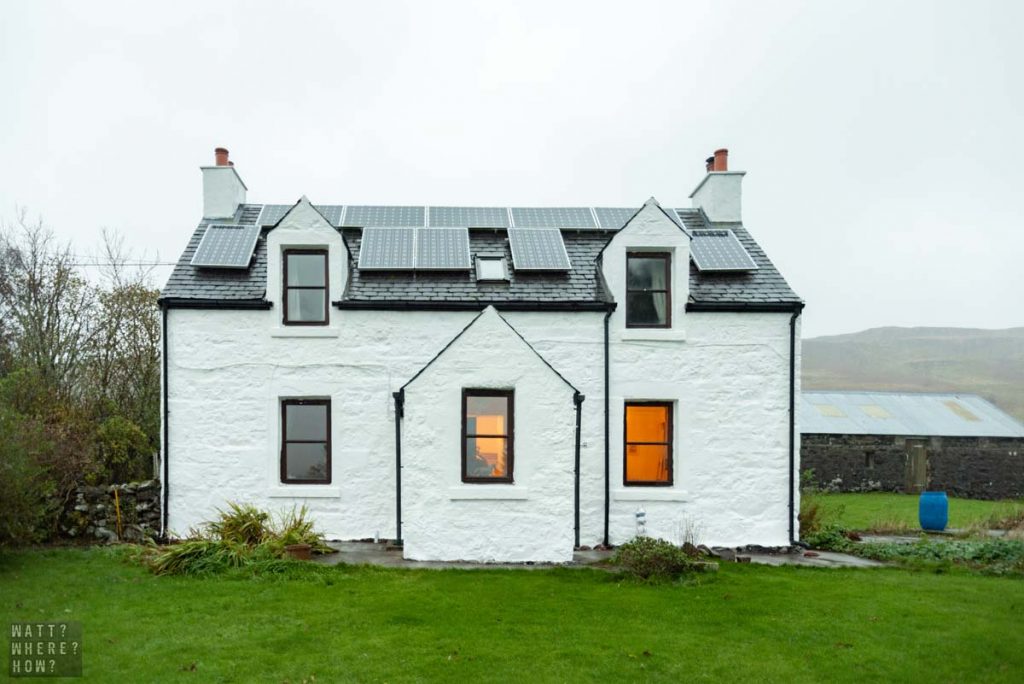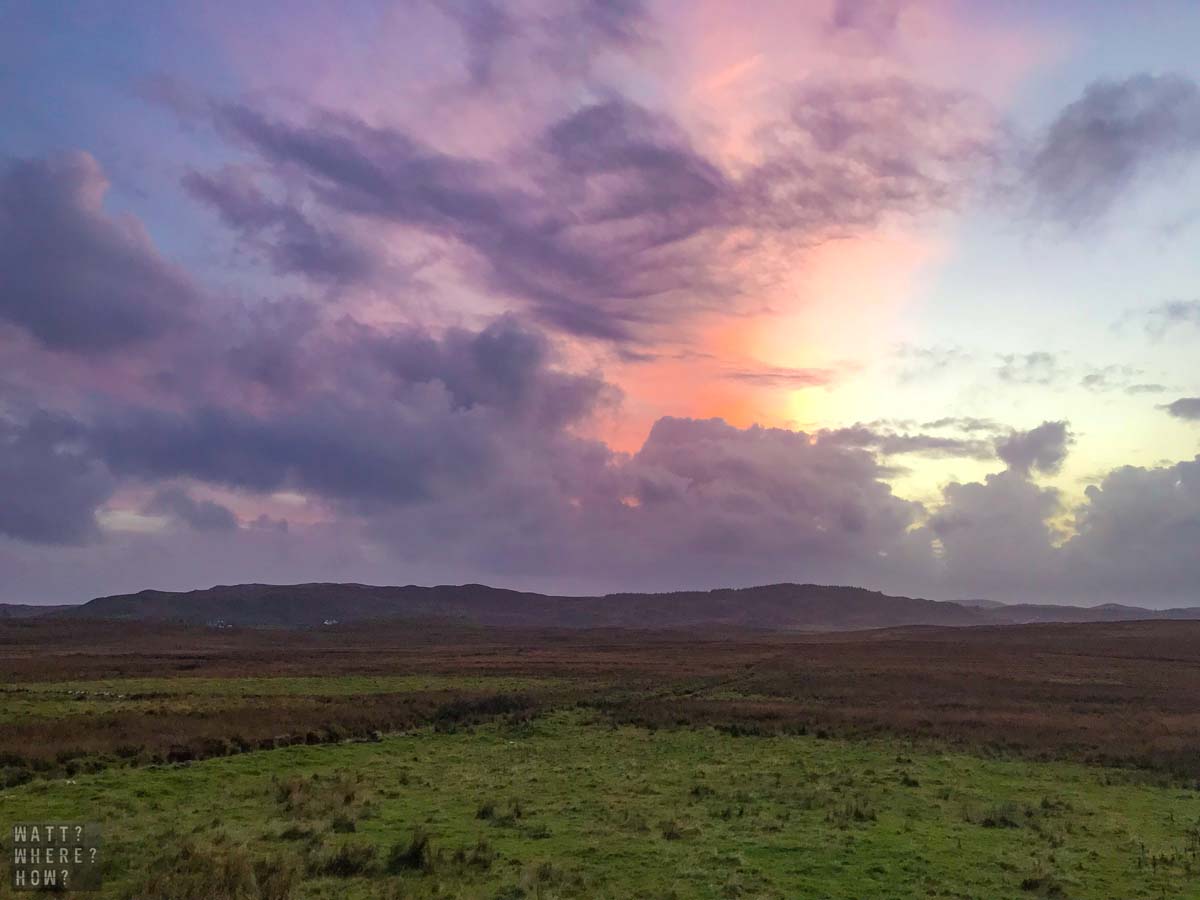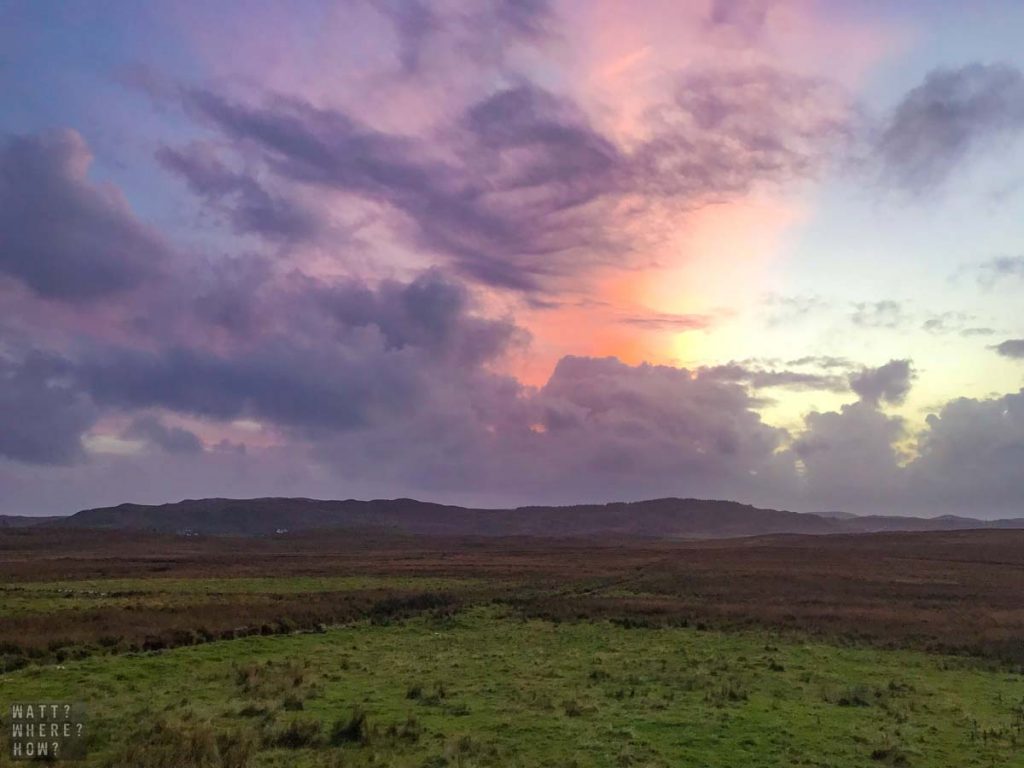 Finally at sunset, we find our accommodations. We're about ten minutes from the village of Bunessan, a tiny hamlet on the loch. Dinner's at the Argyle Arms, a local joint that buzzes in summer, but is full of bar flies at this time of the night. Traditional pub fare is elevated with incredibly fresh seafood and ingredients. It's one of the best meals on our jaunt across Bonnie Scotland.
Returning to the crofter's cottage, the fireplace is roaring, and we finally get to sample the Oban Whisky we've purchased earlier at the Oban Distillery. It's a fitting end to the day and warmed by the fire, whisky, and a thoughtfully placed hot water bottle in the bed (thanks to our hostess, Minty), we fall asleep happy and ready to see what Day 2 of our Scotland Road Trip brings.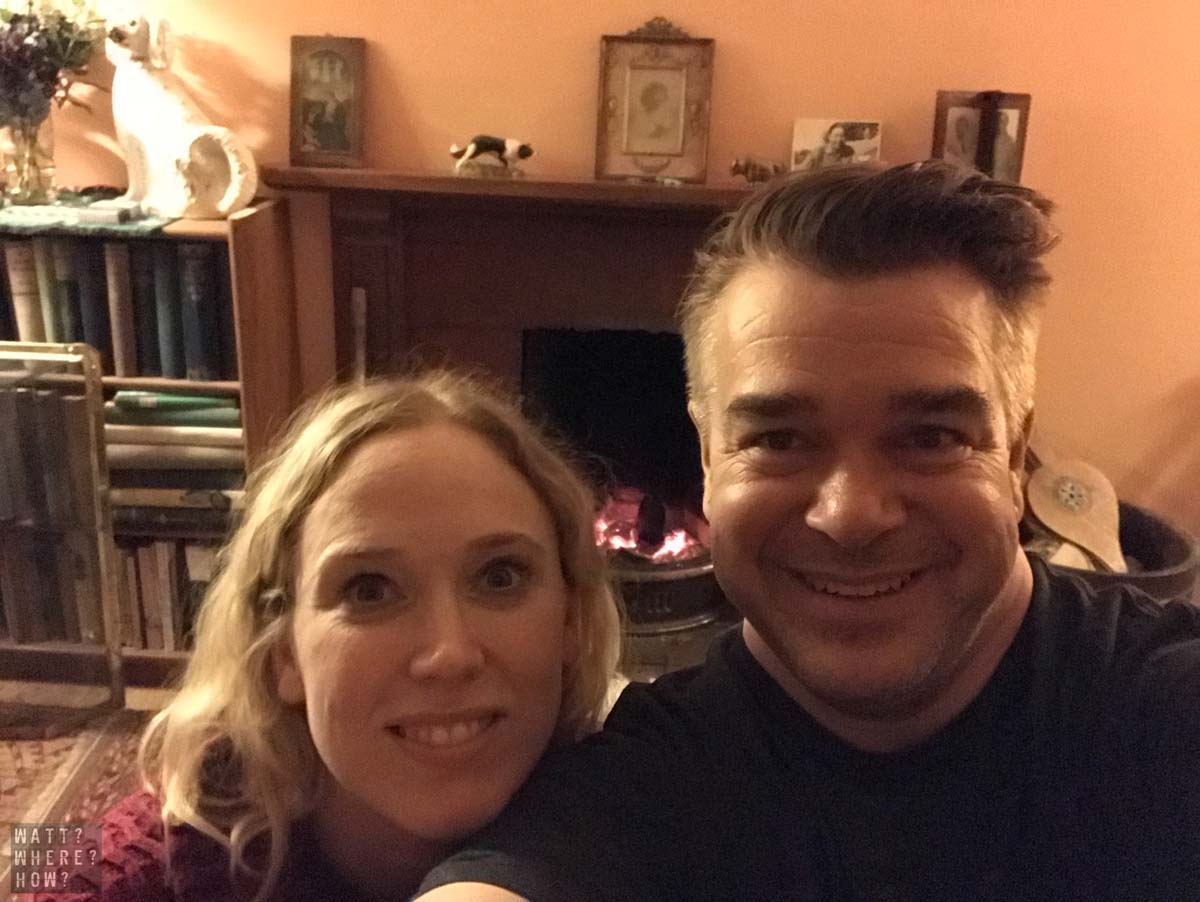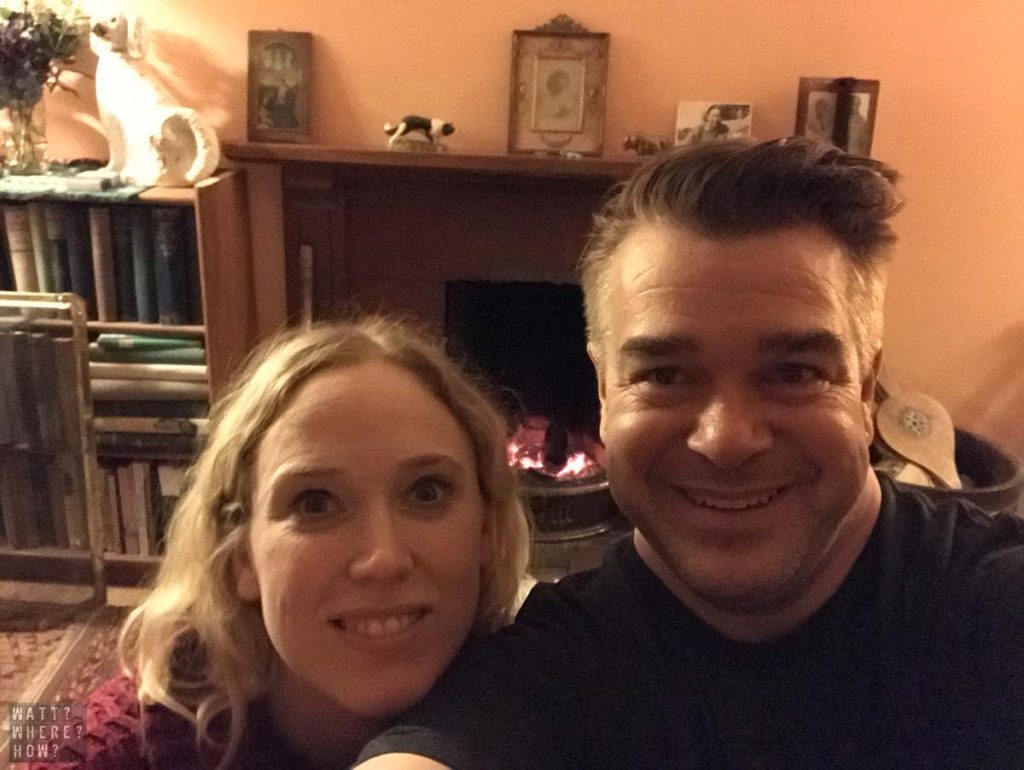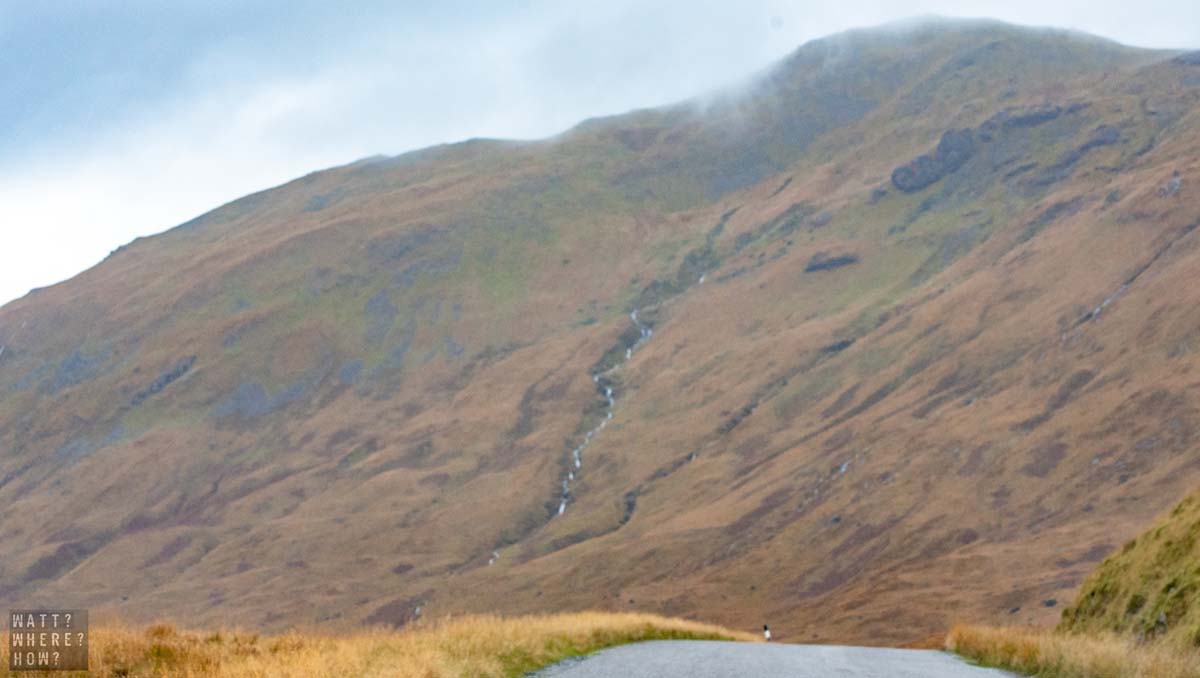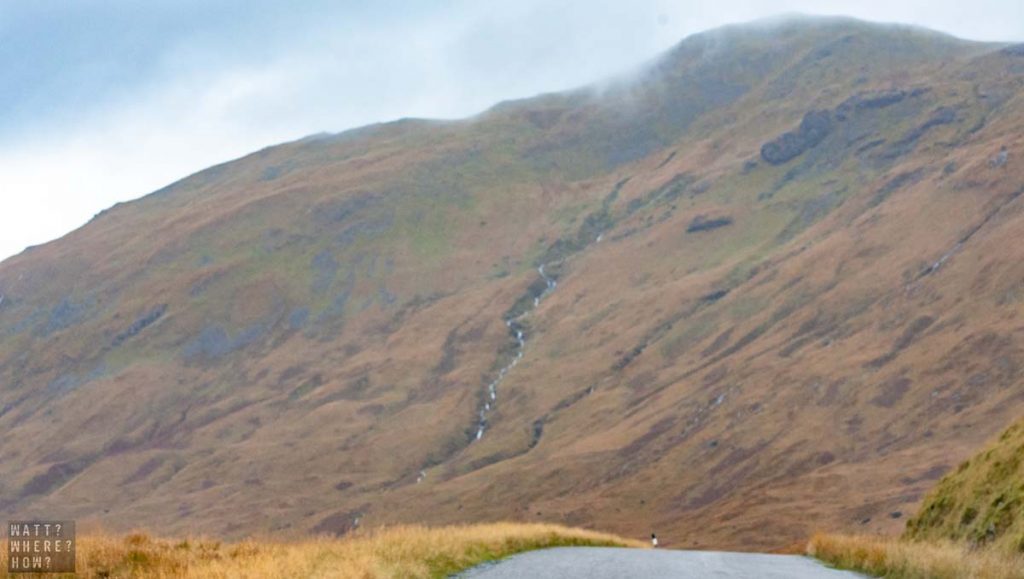 Follow & Connect with us