Situated on the first floor of the Great Northern Hotel, within the Kings Cross Station precinct, Brunch at Plum and Spilt Milk is a stately, English experience reminiscent of the golden age of travel (with a few mod cons).

We didn't cry over spilt milk, but the beans weren't anything to write home about.
Plum and Spilt Milk had been on our list of brunch options to try while we were zooming through London on our way to Scotland. The decor is truly first class. Hand blown glass Edison bulbs float like bubbles across the room. Spacious lounge-like booths make you instantly feel at home and embrace you in a way you won't be quite sure if you'll actually be able to get back up again. A wall of kitschy art offsets the classic elegance and adds to the inviting ambience.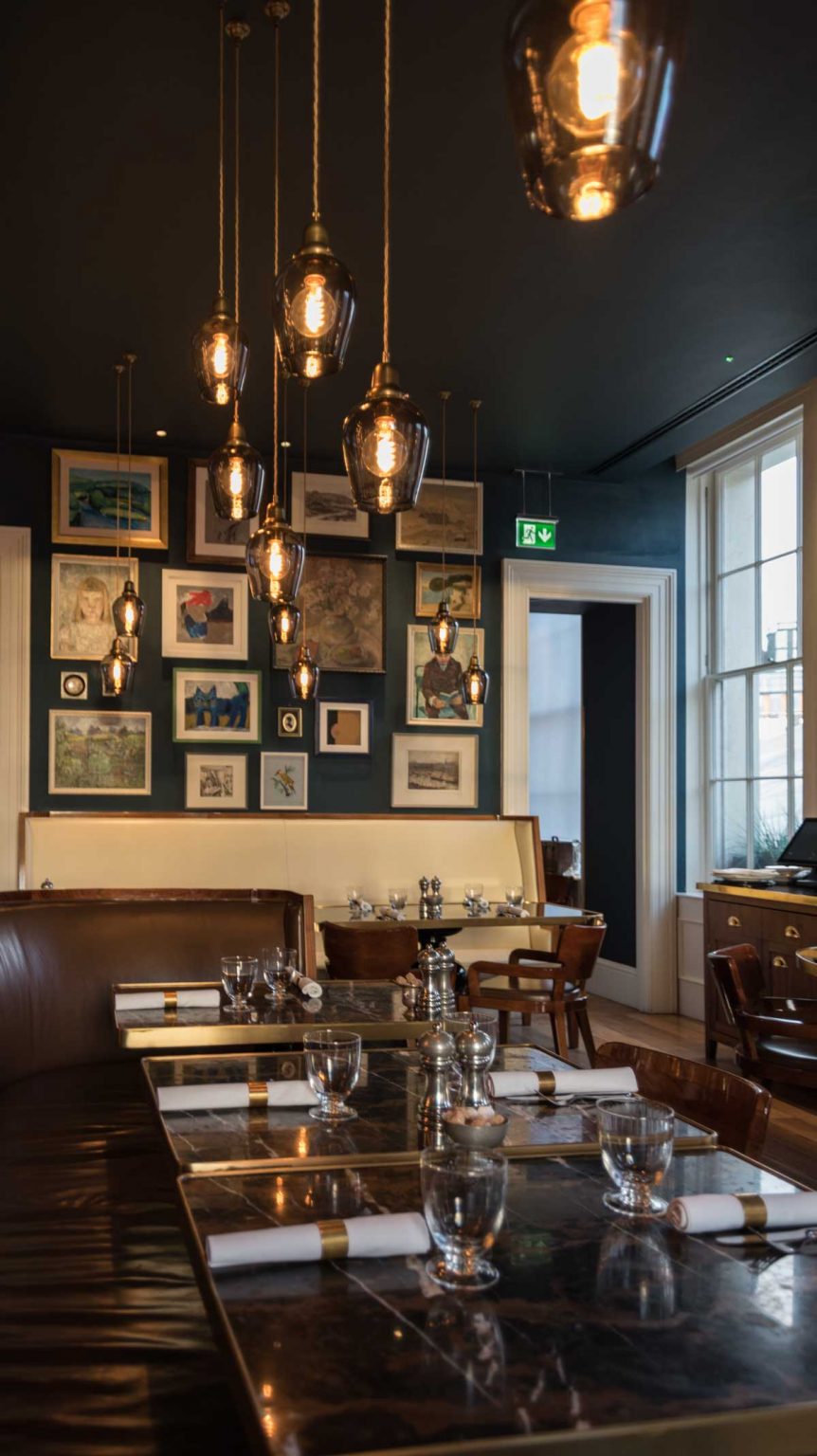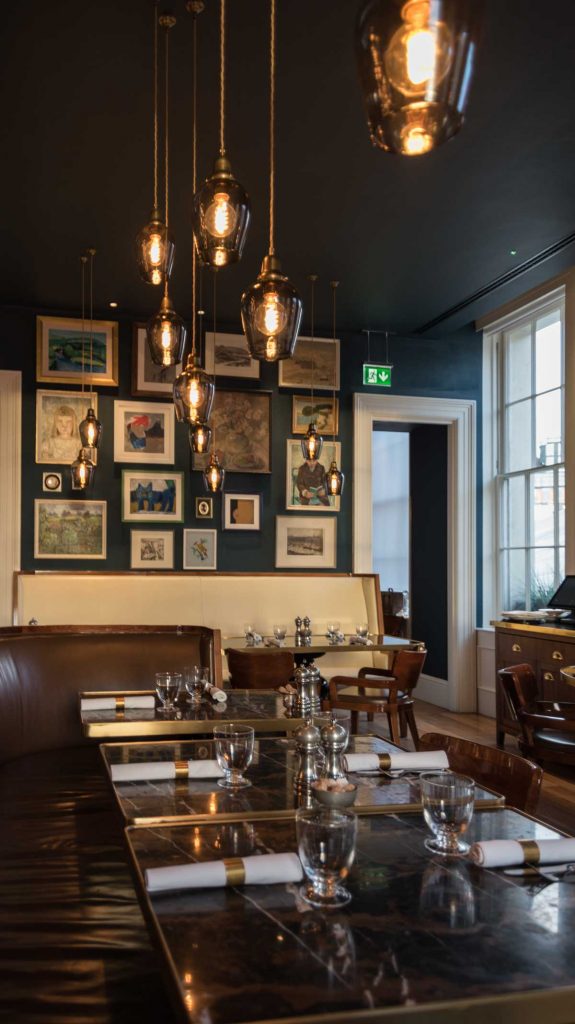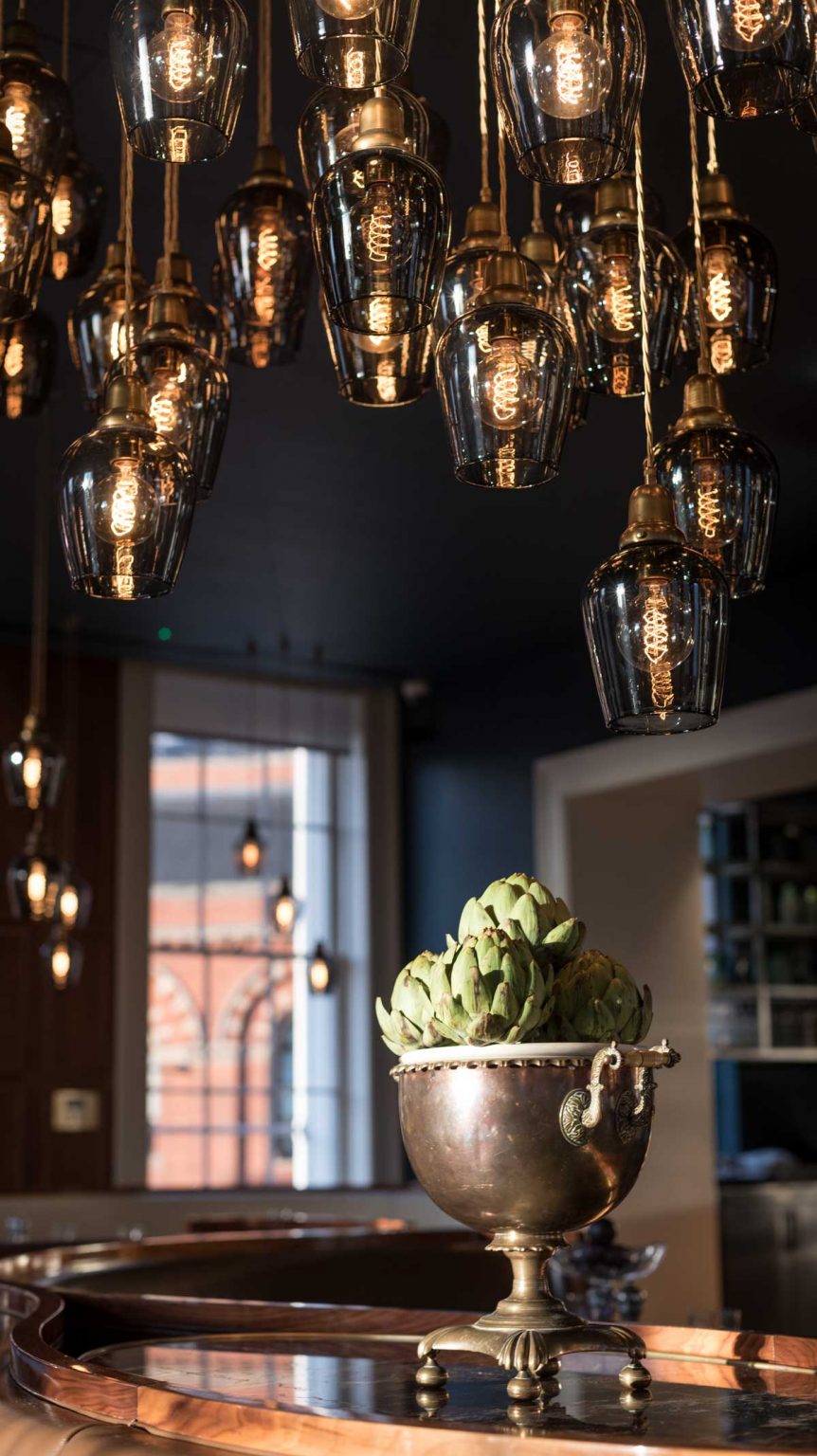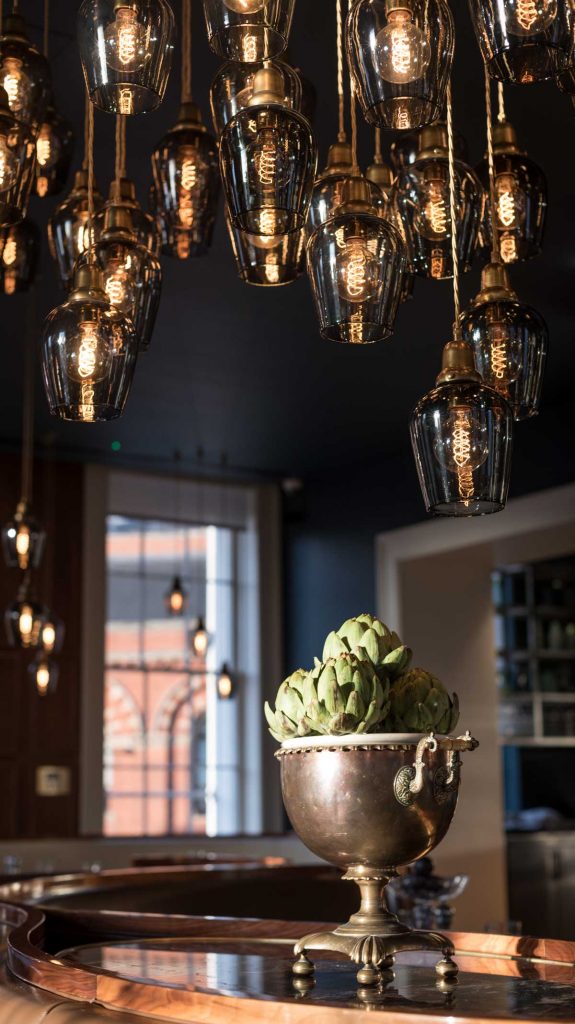 The service is first class and the coffee is perfect. The menu, though relatively limited offers a selection of contemporary tastes and old favorites.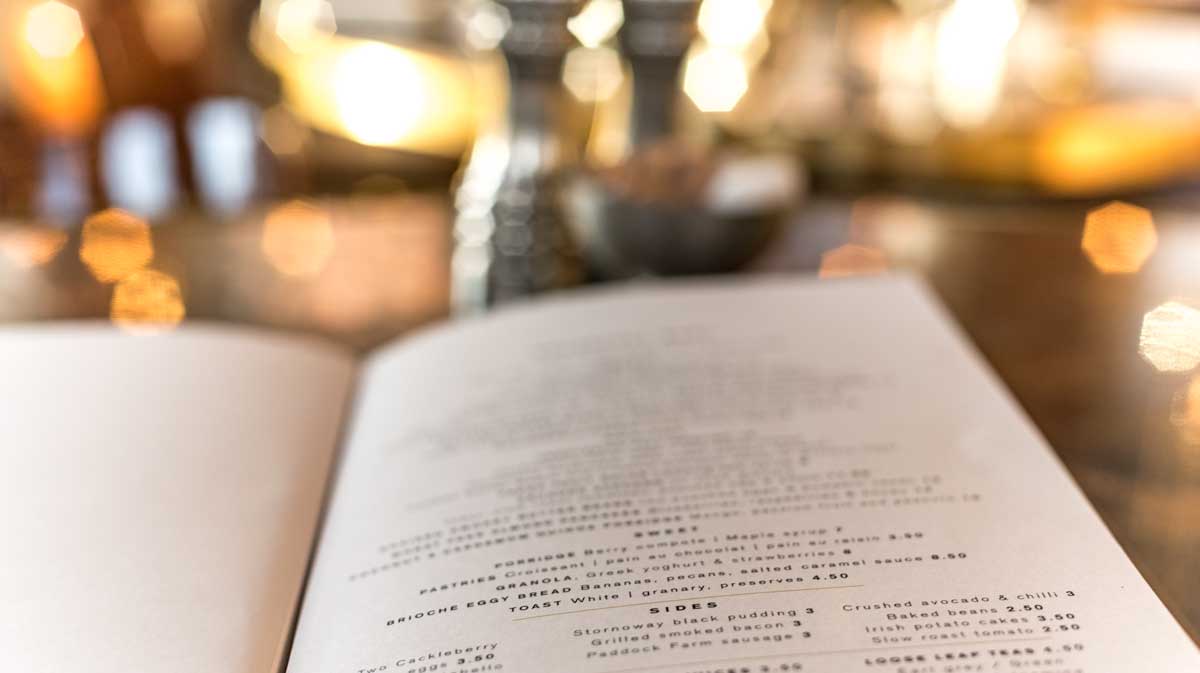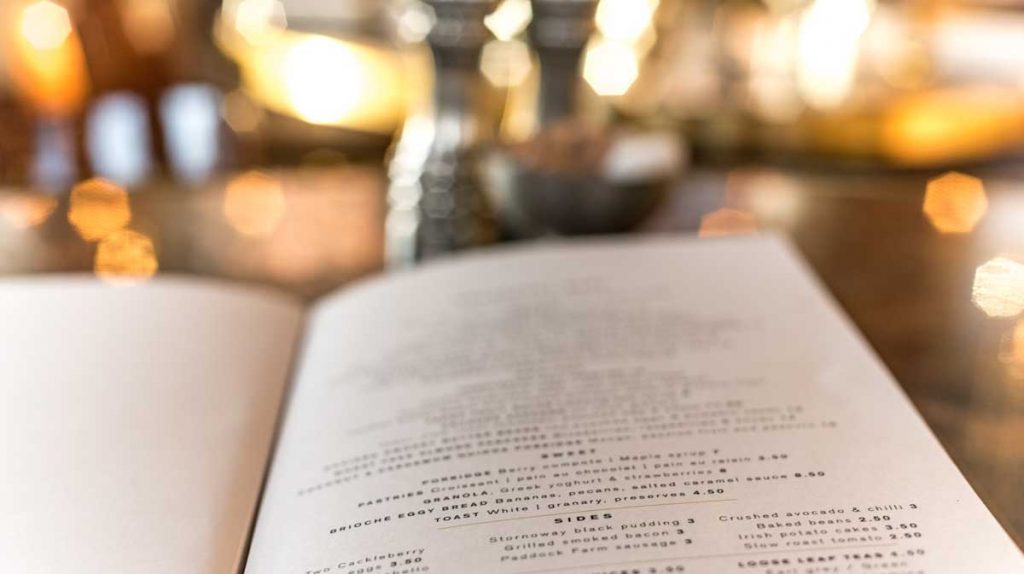 We choose the Irish potato cakes with bacon and fried eggs and the braised smokey butter beans with two poached eggs & pumpkin seeds. The food doesn't match the attention to detail put into the decor. The bacon is delicious and salty and the eggs are cooked perfectly but the potato cakes are not what we were expecting. I guess we were thinking they would be more like a rosti or a hash brown. Instead, they are presented as a thin off-white layer, more reminiscent of soggy white bread. The beans are bizarre. The chef has been heavy handed with the white vinegar and salt making them almost inedible. Maybe it's just that our palates haven't adjusted, but it's just not great.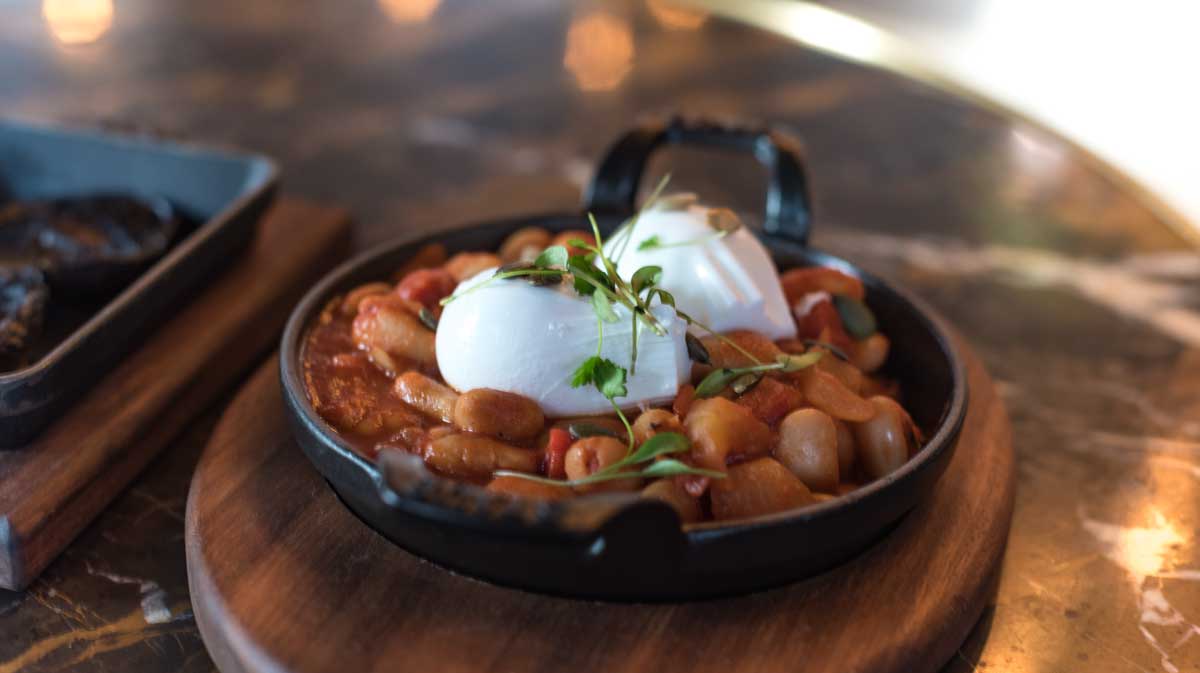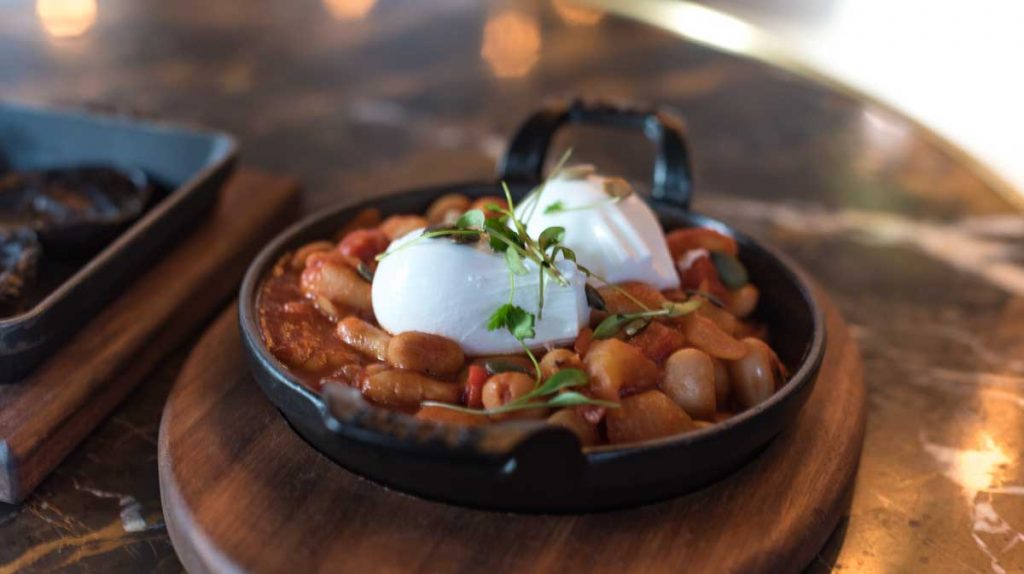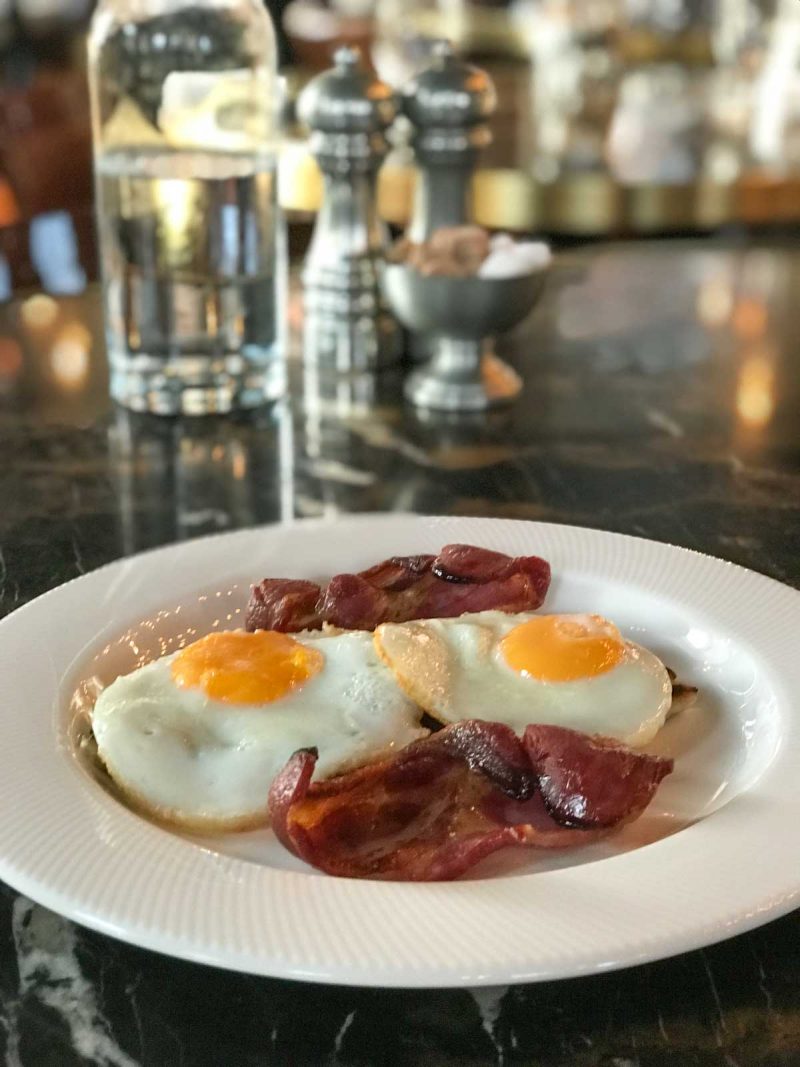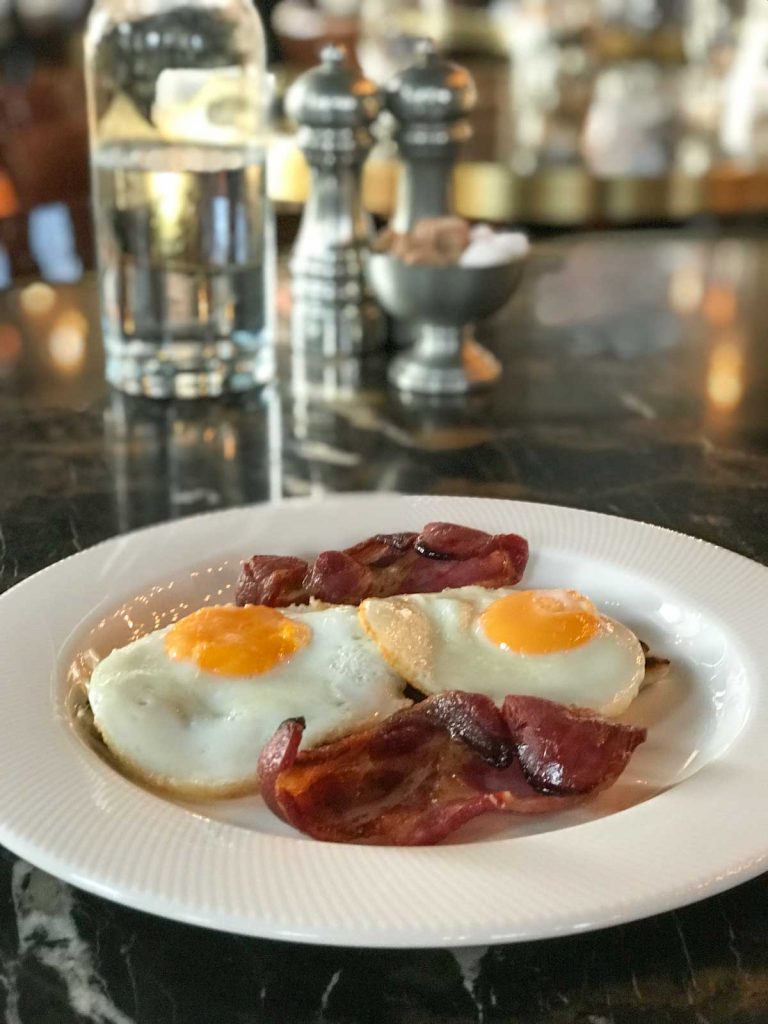 ---
WHAT?
Plum and Spilt Milk is a popular restaurant adjacent to London's King's Cross Station.
WHERE?
Great Northern Hotel, Kings Cross St Pancras Station, Pancras Rd, Kings Cross, London N1C 4TB, UK
HOW?
Book at Open Table or via their website.
Follow & Connect with us