With the towering Guinness Brewhouse Dublin's top attraction, Smithwick's in Kilkenny makes an equally worthy stop for pilgrims of the amber ale on the Irish adventure.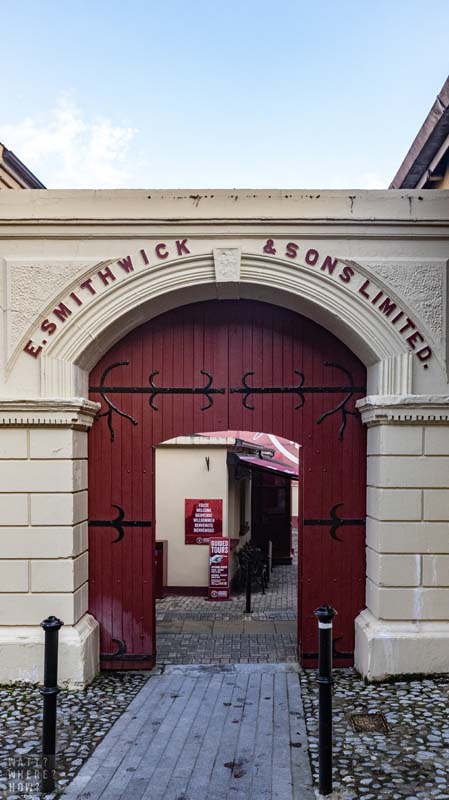 Smithwick's is one of Ireland's best-kept secrets. It's one that Jess first discovered on a solo tour of Ireland in 2004 and now, almost 15 years later, she's been able to refresh her memories and palate at the old brewing grounds where it is made in Kilkenny.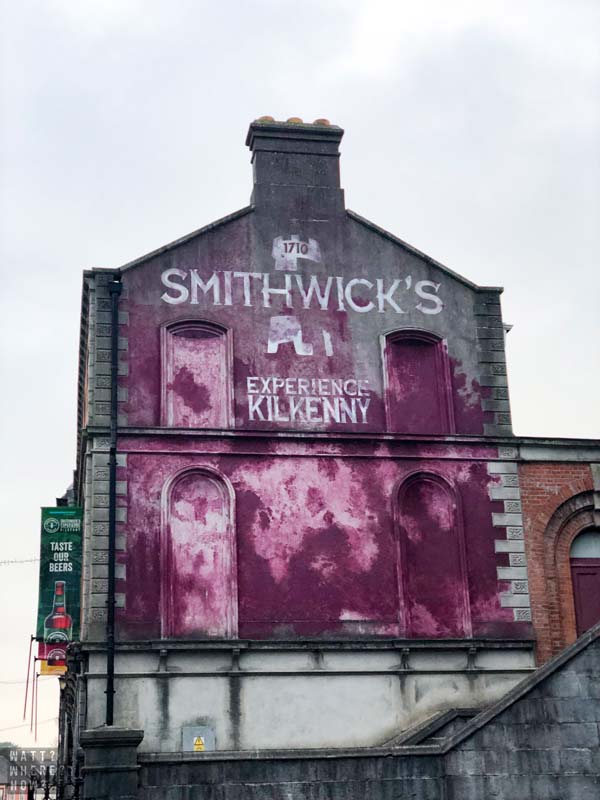 Internationally, Smithwick's is largely unknown, mainly due to the challenge of just pronouncing its name which gets progressively harder the more you consume. Instead, it's named after the town – Kilkenny's. Same brewery, same flavor and no risk of sounding like Daffy Duck when trying to order it.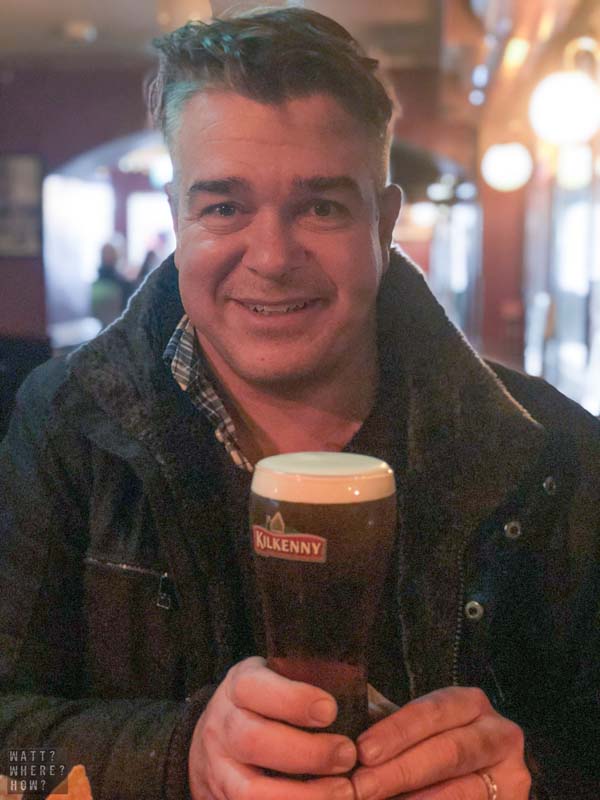 The original brewery happened at an abbey in the center of the city. It's long-since ruined and for the past 200 years, its been produced on the site of the experience center. With a global taste for Irish beer, it's now been moved to Dublin, where the are much larger facilities, leaving the old plant open as a visitors center to pass on the history of the beer and the impact of the Smithwick family's influence in Kilkenny.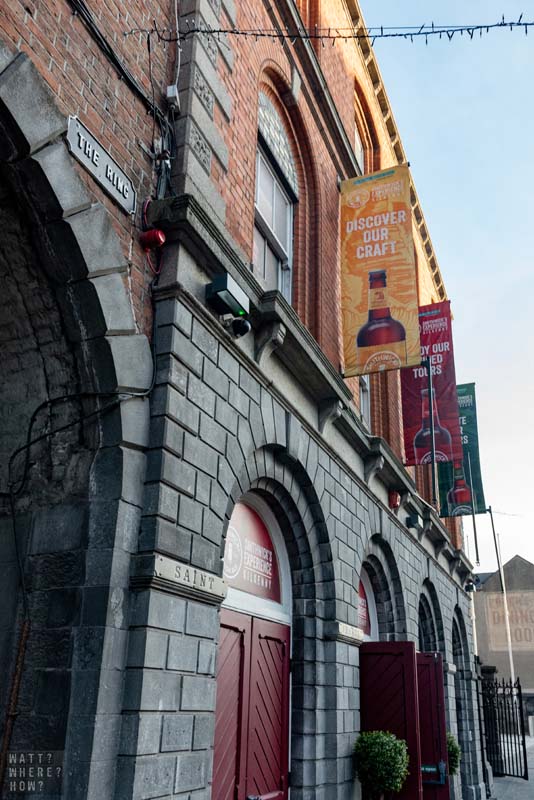 Booking tickets online allows for a speedy check-in. We were lucky enough to snag the last two tickets for a tour departing almost immediately. Through the wizardry of projection and surround sound, we are greeted by a holographic figure of a monk who guides us through a timeline journey from the early days of brewing to the founding of the brewery, through family turbulence and troubling times, learning about the Smithwick's brew we know and love today.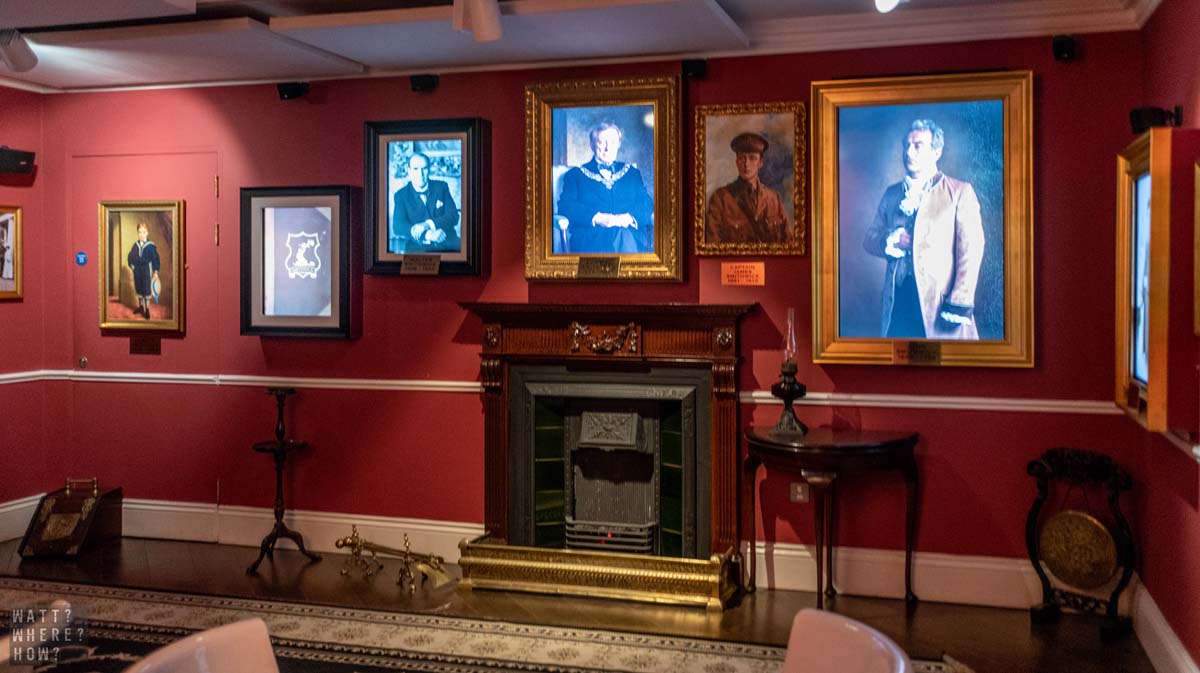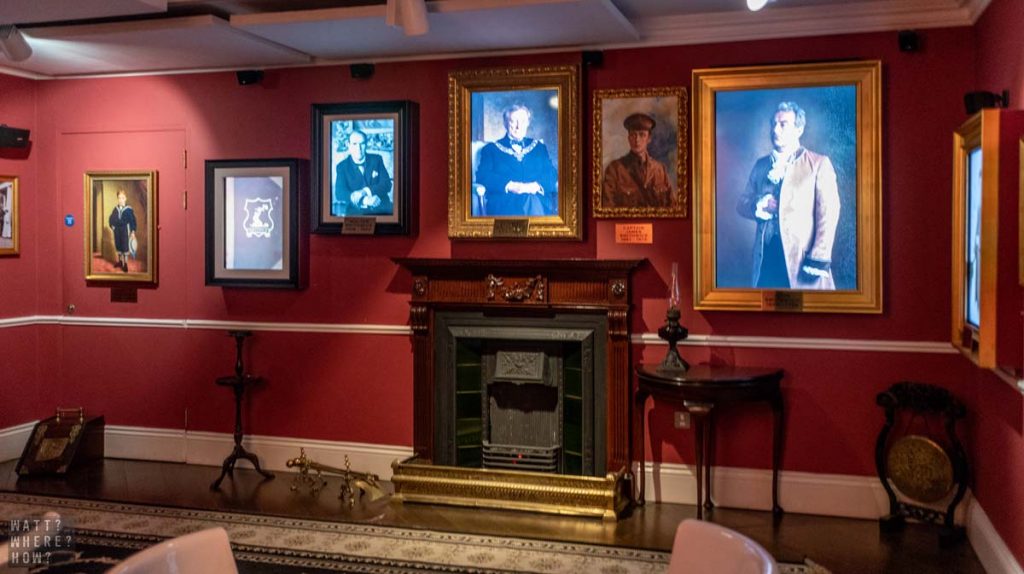 In a separate room, Smithwick family members come to life in their framed portraits, regaling visitors with their role in the story, with each seamlessly interacting with each other as though they were in the room.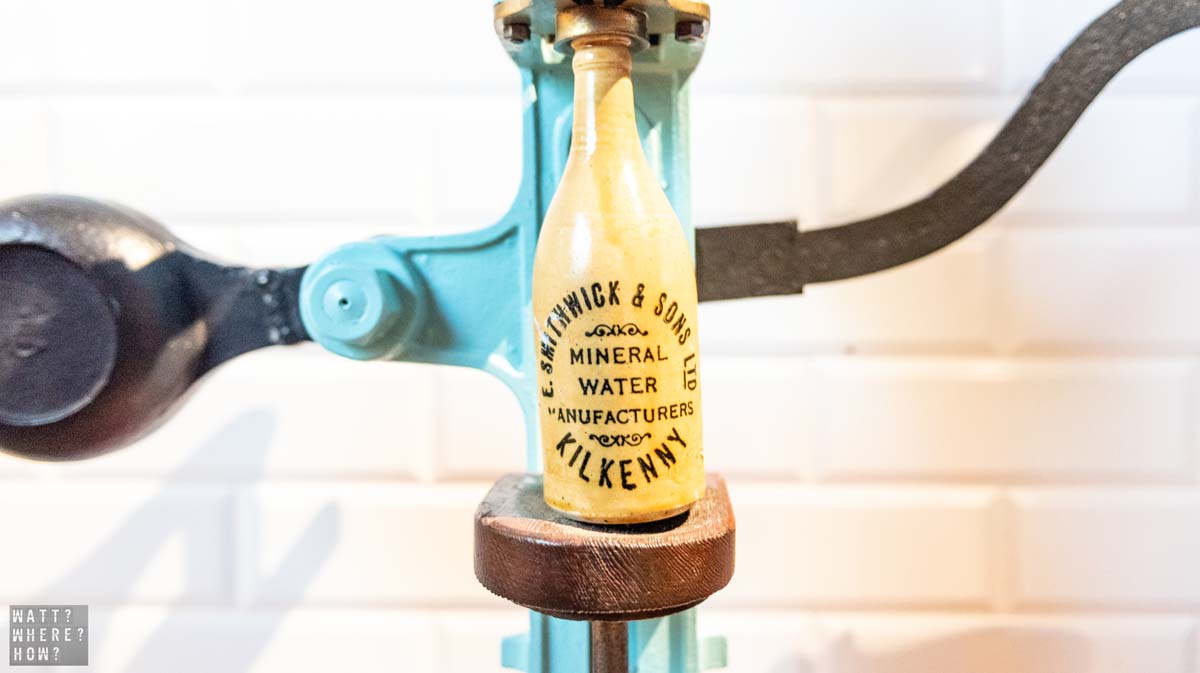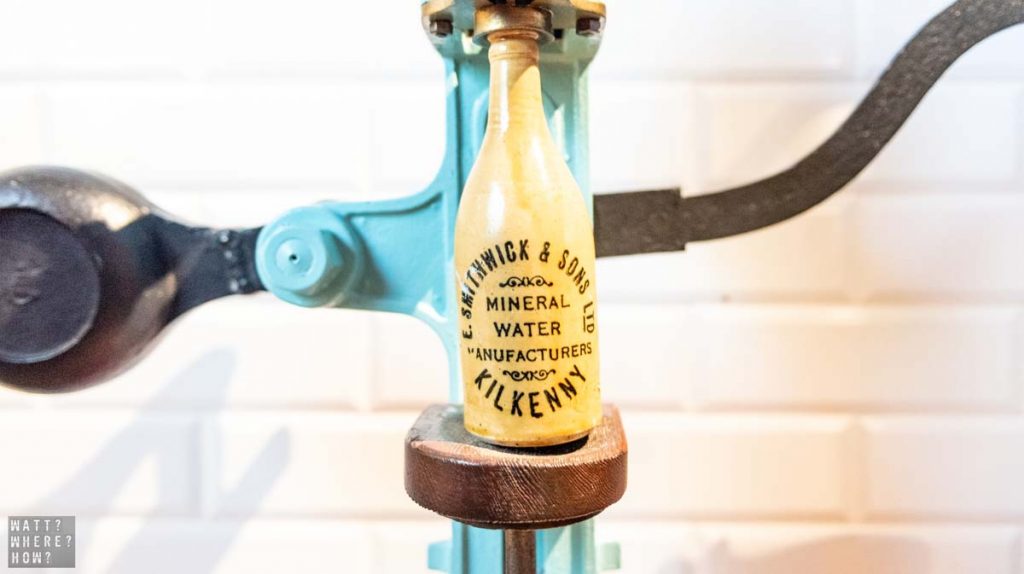 Once you have a handle on the history, it's your turn to learn of the brewing process, with old vats, pipes and mash tanks embellished with screens and projections to show the process without the dangers or stench of a working brewery.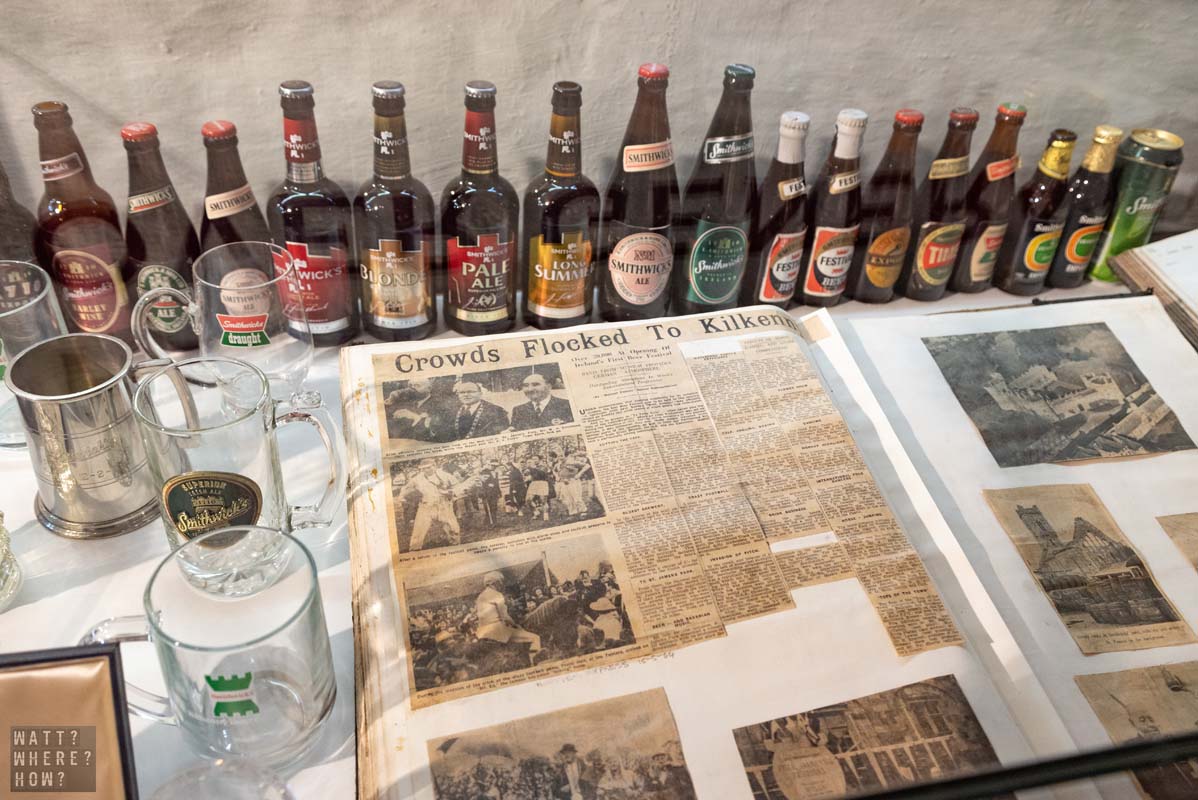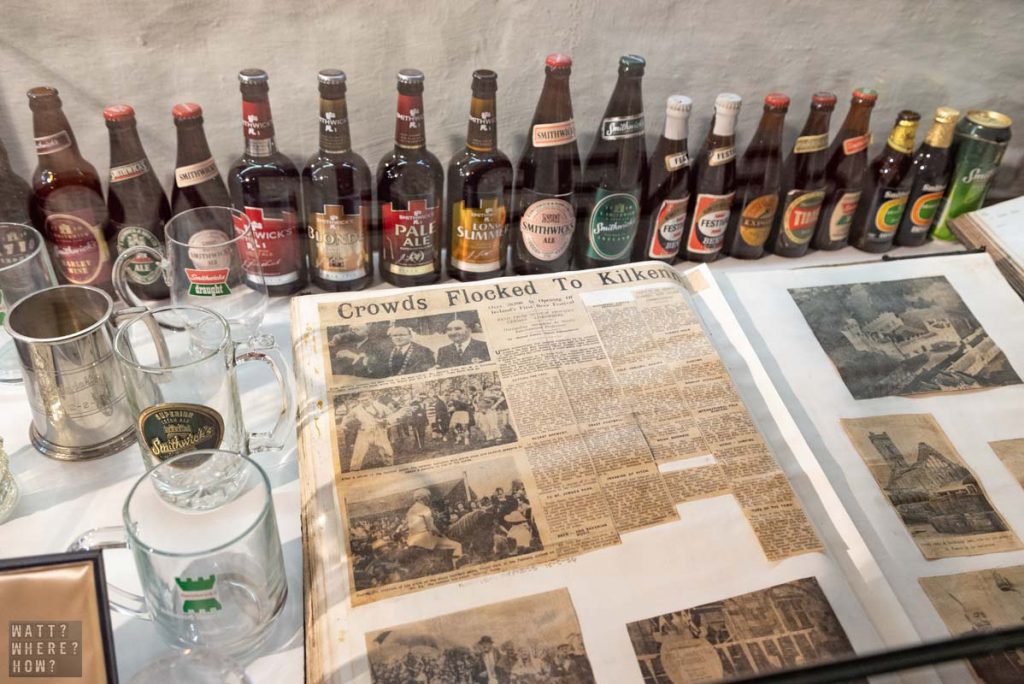 At the end of the tour, a tasting is included, that can be upgraded to a flight for a minimal fee. And, as with any good brewery tour, your adventure concludes by an exit through the gift shop and a dent in your credit card.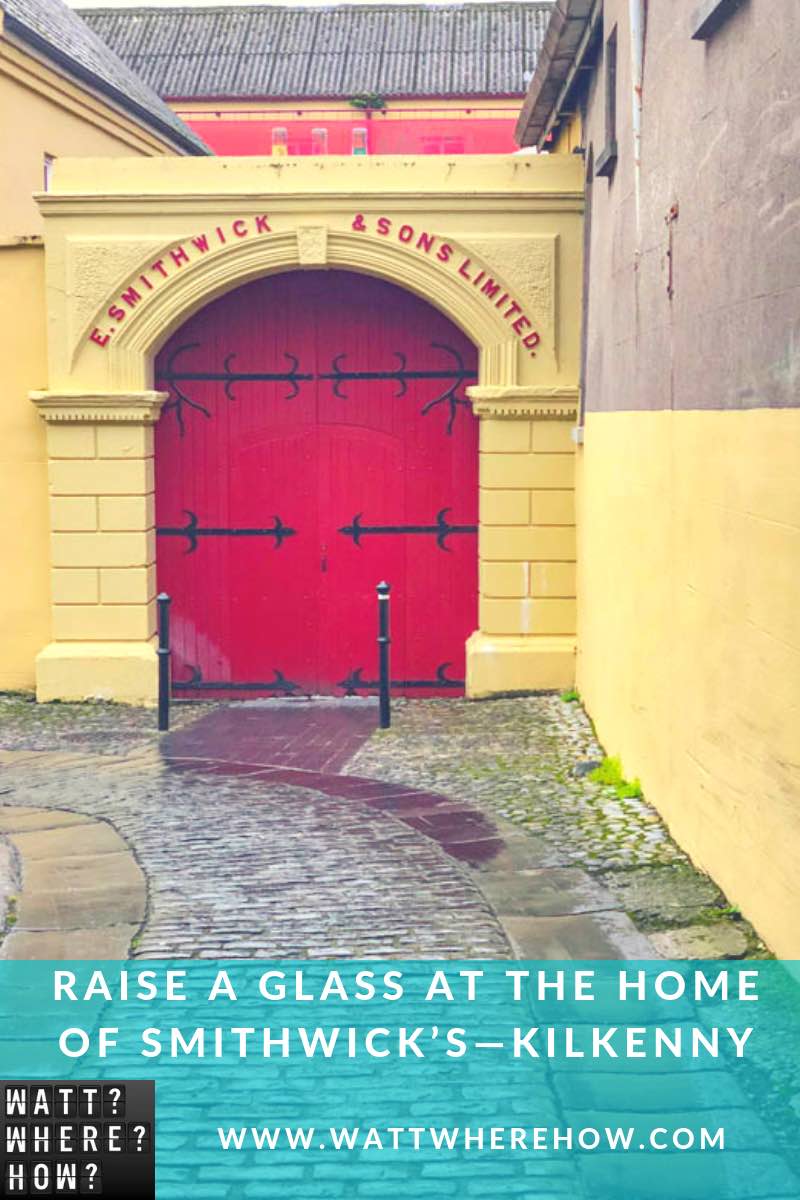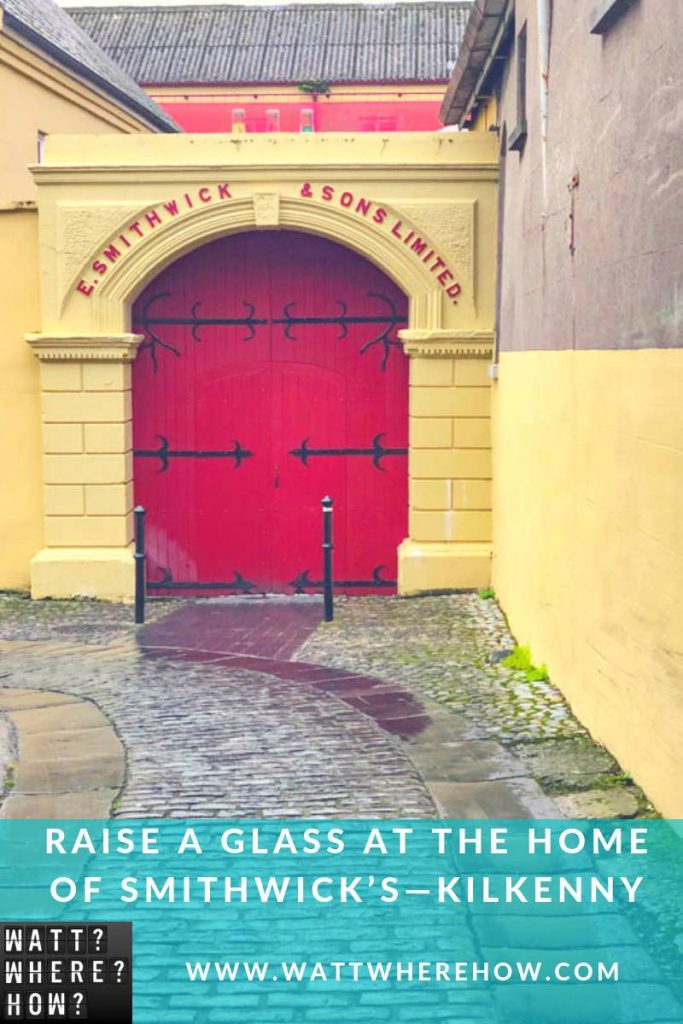 For more great Irish road trip and holiday ideas to add to your itinerary, browse our Ireland vacation inspiration.
---
WHAT?
Smithwick's is Ireland's second most famous beer, an amber ale instead of a stout. It originates in Kilkenny.
WHERE?
44 Parliament St, Gardens, Kilkenny, Ireland
HOW?
Tickets are 16 Euro, but buy them online to skip the queues and save 2 Euro. Smithwicks is open from 10-5pm daily. It's easily walkable from all areas of Kilkenny. Parking nearby for 2 Euro per day
Follow & Connect with us