This summer and fall, pencil in a trip peach picking in Upstate New York as a refreshing addition to your vacation plans.
Apple picking, peach picking, and fruit picking, in general, is a favorite family fun day trip in Upstate New York as summer rolls to a close – and a rite of passage as the first Halloween decorations start appearing in shops across America. The chance to run around an orchard, peach picking, and sampling fresh fruit is something all kids (and kidults) should experience at least once. And three hours up the Hudson River, in the northern Catskills, the orchards are the perfect addition to a weekender.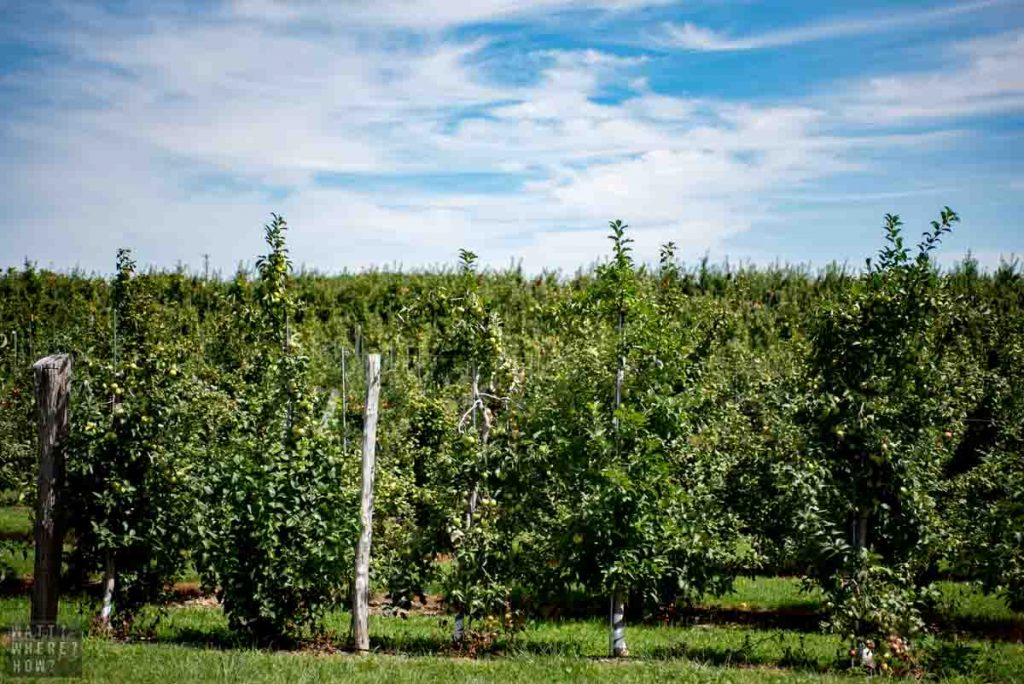 Peaches, Cherries, Plums, and Apples – take your pick
In New York State, the fruit picking calendar evolves through mid-summer to late fall with an enticing array of deliciously sweet fresh-off-the-tree options. At Boehm Farm in the tiny hamlet of Climax (gigitty), in Greene County, you can enjoy the fruits of your labor spent out in the orchards.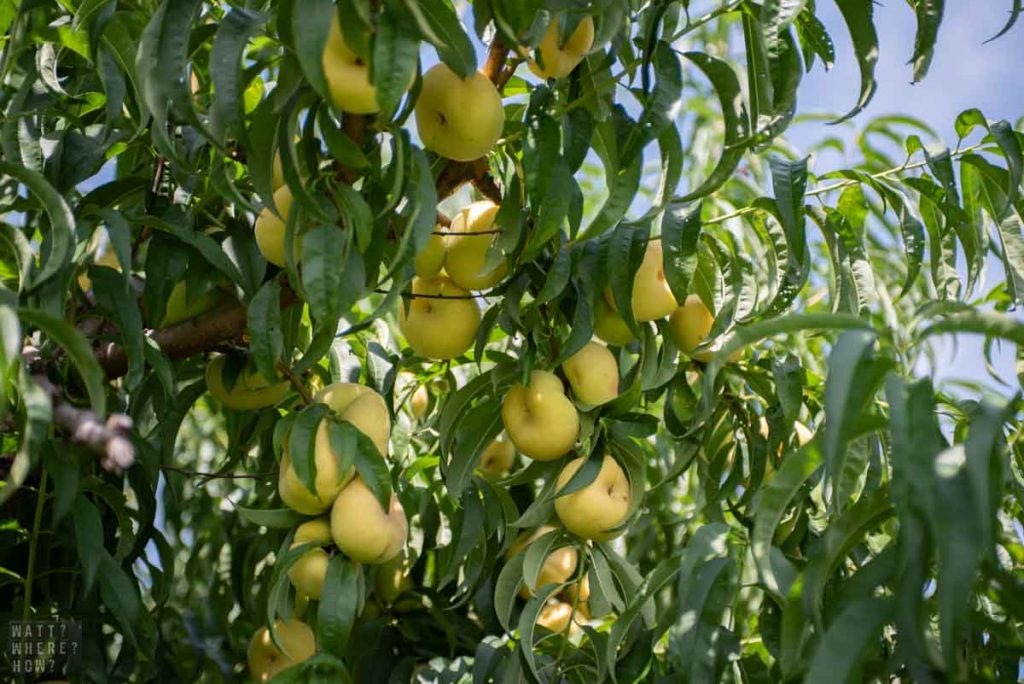 Boehm Farm has been operating since 1903 and its orchards always deliver a payload of stone fruits and apples. Within half an hour of Albany, Hudson, and the heart of the Catskills, it's a relaxing drive, right into the orchards, where you can park your car amongst groves of apple, peach, plum, and cherry trees. You can tell the people who've done it before – they come prepared with picnic blankets and baskets – and we'd recommend it to make for a truly fruitful visit.
It's tree to mouth dining
The prices for picking are very reasonable, peaches are $2.25/lb. and apples are $1.00/lb. On the day we visited, yellow peaches, white peaches, and donut peaches were all in season, along with gala and zester apples. The rows of plum trees looked well on their way to ripening and apparently come into season in September.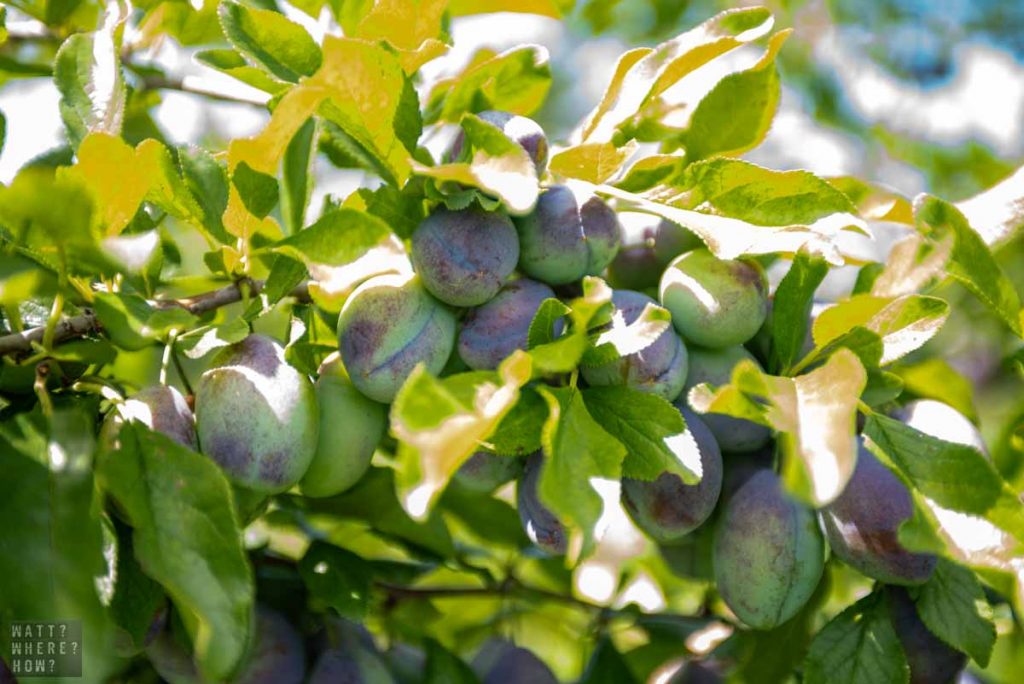 Before leaving, you'll need to weigh your sack of fruit at the farm stand. Here you'll also find sweet corn, tomatoes, and pumpkins for sale along with cider donuts, cookies, and apple turnovers. Admittedly, in our eyes, it's not a complete day picking without a dozen apple cider donuts.
For fruit picking closer to New York City, head to Fishkill, approximately an hour and a half north of the city, or out to the North Fork of Long Island.
---
WHAT?
Go peach picking in Upstate New York in the Catskills. From July to September, the juiciest peaches can be plucked right from the branches.
WHERE?
Boehm Farm: 233 County Rte 26, Climax, NY 12042
HOW?
Pick up a sack from the farm stand before being escorted down into the orchards by one of the Boehm family. Peaches cost $2.25/lb. and apples are $1.00/lb.
Follow & Connect with us