In the world of cathedrals, the name Notre Dame is probably best associated with the ancient Parisian version. Notre Dame in Montreal is the modern, colorful version that still inspires reverence.
For anyone who has traveled Europe extensively, church fatigue is real. You're prone to seeing so many historic and famous cathedrals with their incredible medieval architecture and stained glass windows that their impact immediately wears off. Gladly, this visit comes five months after our last European jaunt, so we're fresh and ready for this one.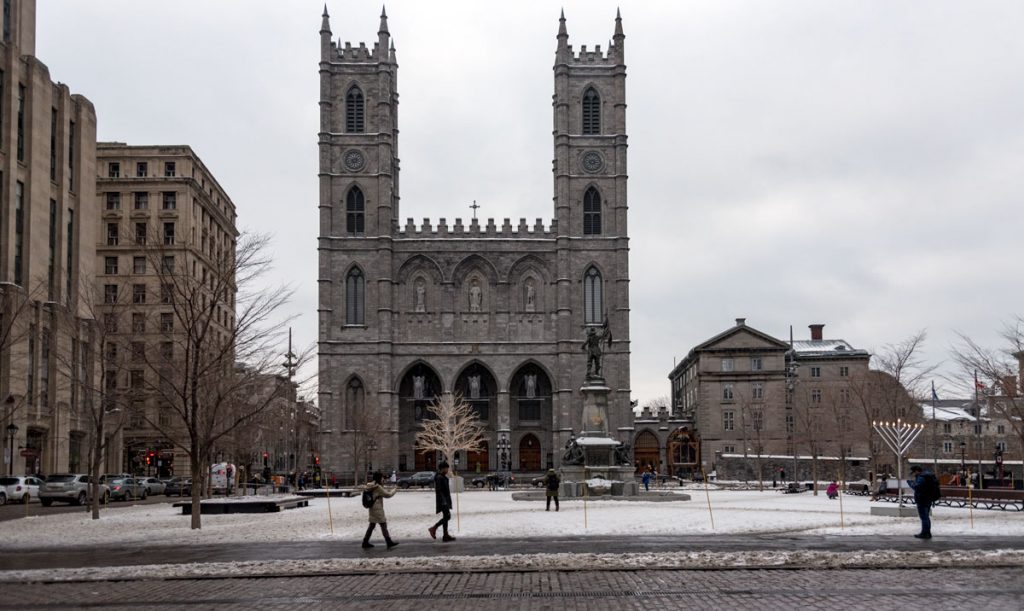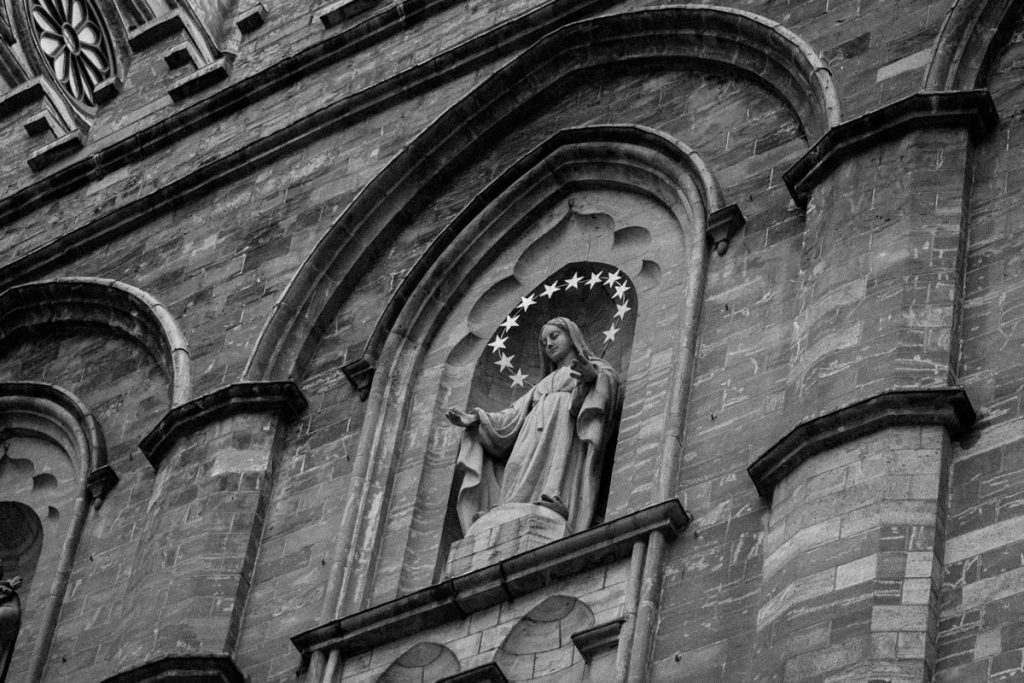 The Gothic revival-style church with its iconic twin towers have been a fixture in the Montreal skyline since 1822, but the roots of the church date further back. The original chapel was operated by the Jesuits, with the Sulpician Fathers undertaking the construction of a full church in 1657, with the Baroque-style basilica complete in 1683. It stood on the current site until the 1800s when it was decided that a larger place of worship was needed.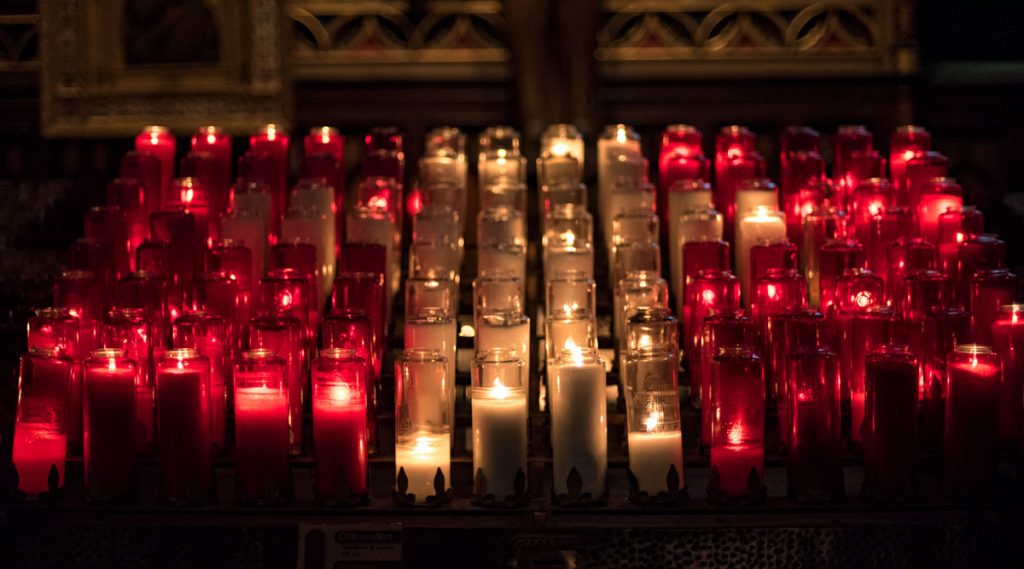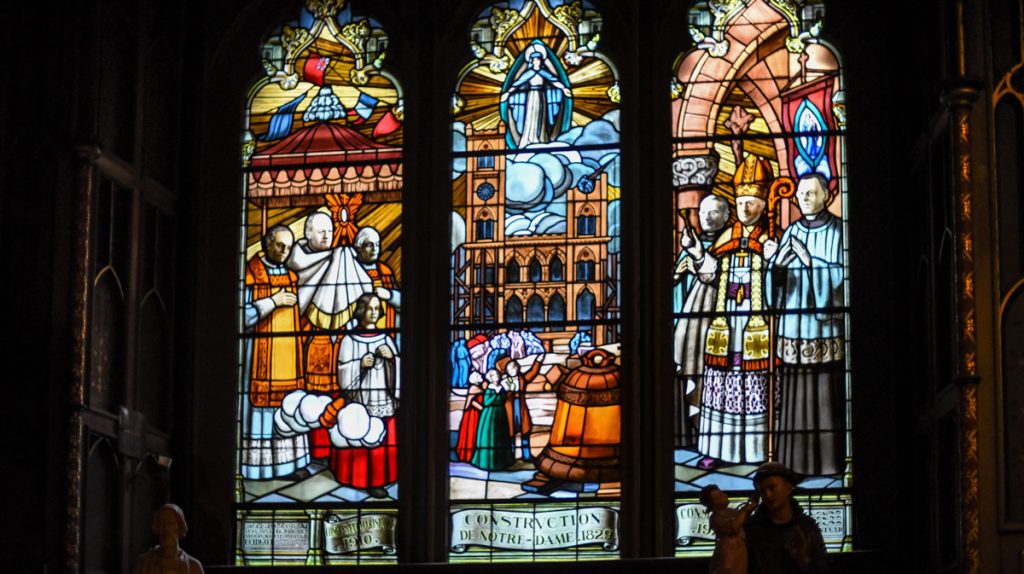 The new church was built between 1824 and 1829, but its rich ornate interior wasn't completed until much later. The western tower (representing perseverance) was completed in 1841 and houses an 11-ton bell known as "Jean-Baptiste". The eastern tower (representing temperance) was finished in 1843 is home to a carillon and the ornate chapels and altar were complete around 1900. The rich blue and gold colors and gilding were inspired by the Saint-Chapelle in Paris and the palette is employed across the church intricately. It's what makes it so special.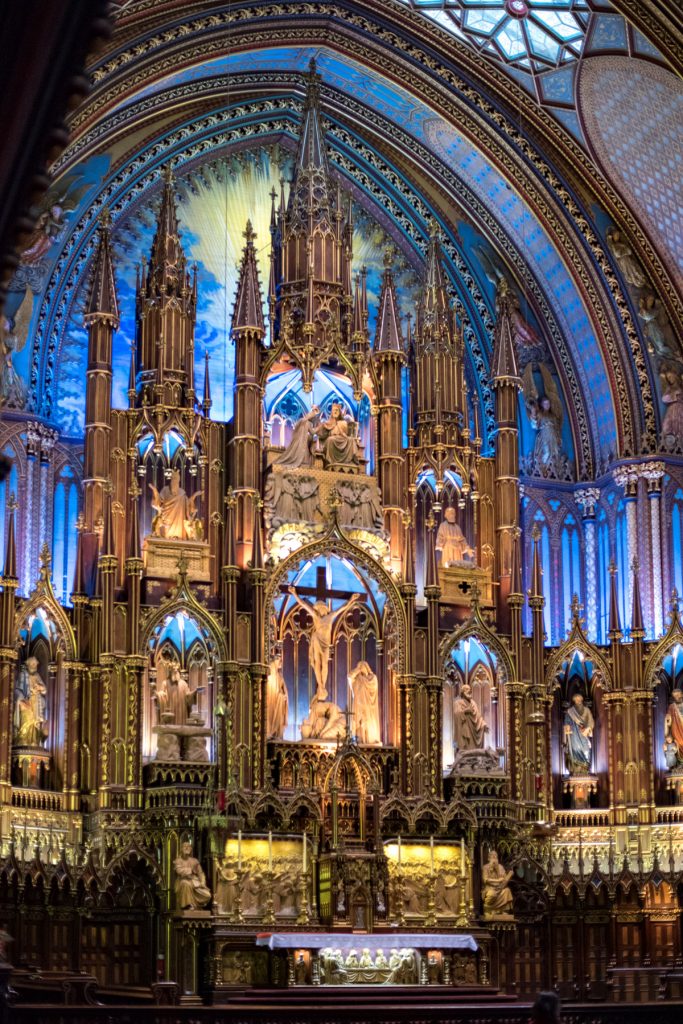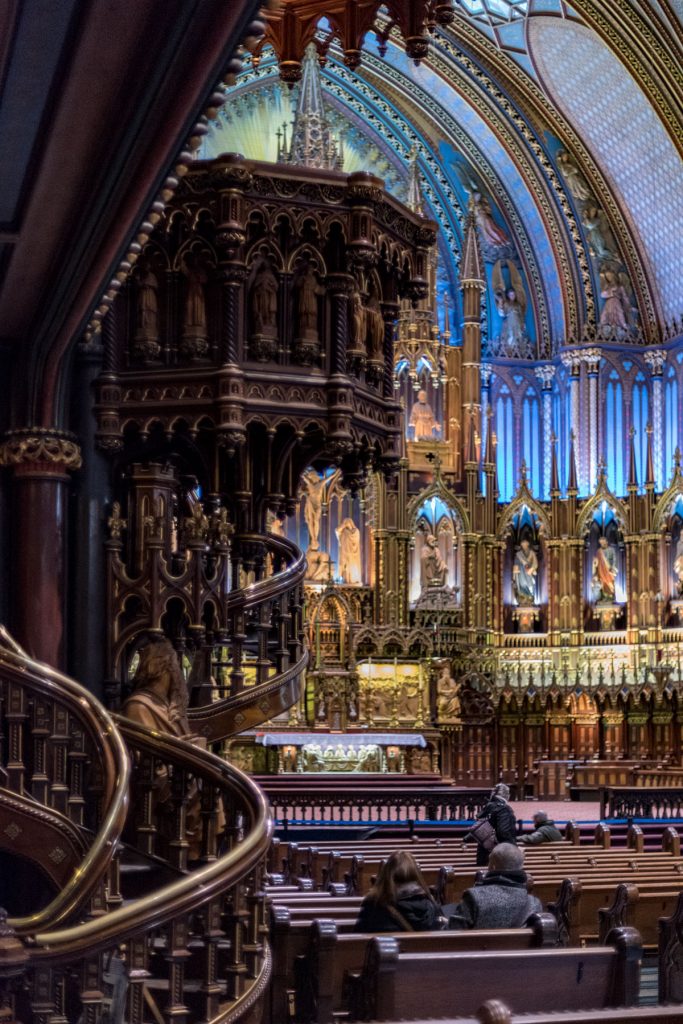 The other element that is truly outstanding is the Great Casavant Organ, which consists of 1,648 pipes in 25 stops. It was the first organ in the Northern Americas that was powered by electricity. Also be sure to check out the pulpit, which has some incredibly carved dark woods.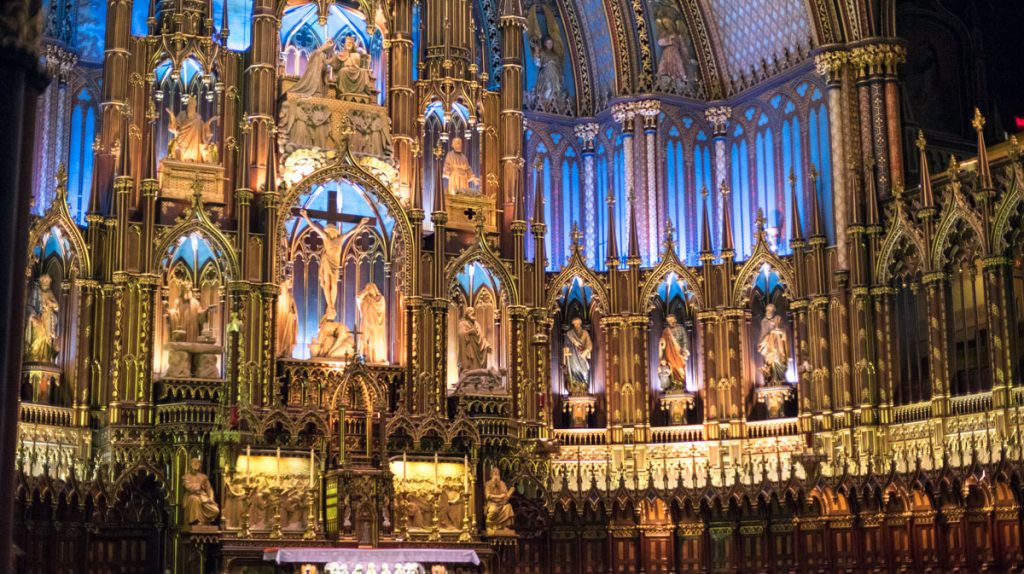 Of course there is so much more to it than these elements, so take the time to soak in the peaceful atmosphere and enjoy a moment of contemplation on your travels through Montreal.
Like it? Pin it!
WHAT?
Notre-Dame Basilica is Montreal's main cathedral.
WHERE?
110 Notre-Dame St W, Montreal, QC H2Y 1T2, Canada
HOW?
To view the interior it costs: Adults: $6
 Ages 7 to 17: $4
 Age 6 and under: Free
The grand tour including access to the crypts costs: 
Adult: #12
 Ages 7 to 17: $8
Follow & Connect with us