The festive game is strong at the Montreal Christmas Village (Village de Noel de Montreal).
From the moment you enter the area past the giant marionette puppets, you're transported into a world of Christmas spirit – Montreal style. There's a thick, sweetness in the air. Despite the sub-zero temperatures, the atmosphere is warm and large fire pits are keeping the chills away.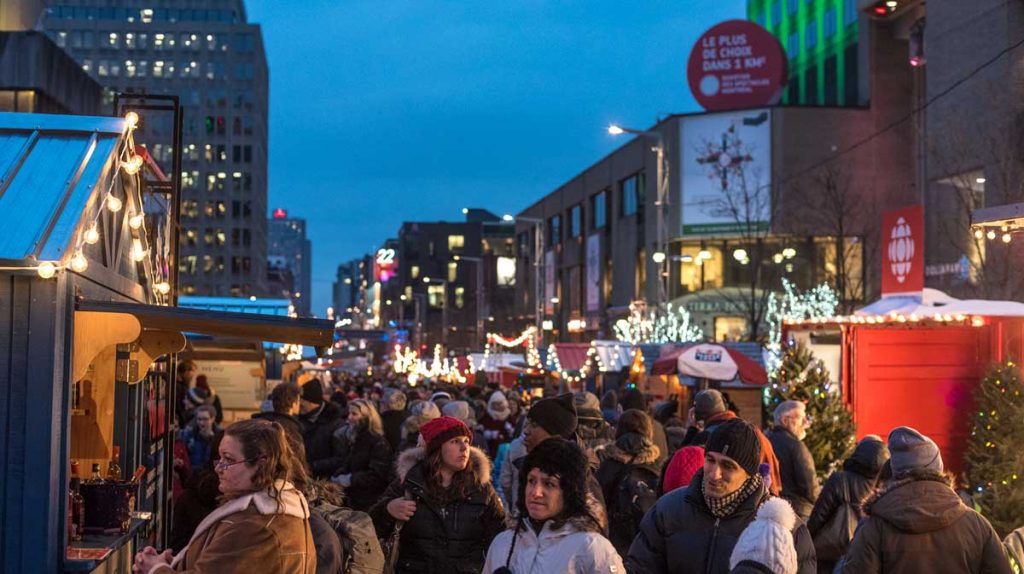 The precinct serves dual roles. It is a food court, but also an experiential marketing center for many local brands. From craft brewers to soap makers to the local chamber of commerce, there are igloos, tents and cabins set up attracting hordes. Some offer free samples, like one that has maple candy, where hot maple syrup is poured directly onto snow and spooled onto wooden sticks. Others have tastings for moonshine and wine. Inside the igloo is a bar serving the creamiest hot chocolate and you can buy marshmallows pre-skewered and roast them over open fires back outside.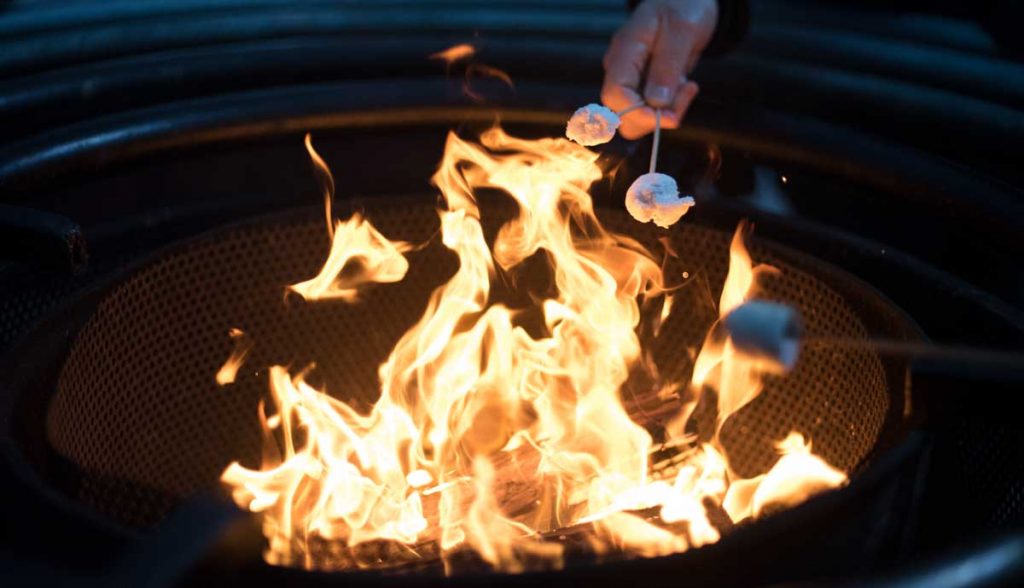 The centerpiece of the marketplace, the tree has been the subject of public ridicule.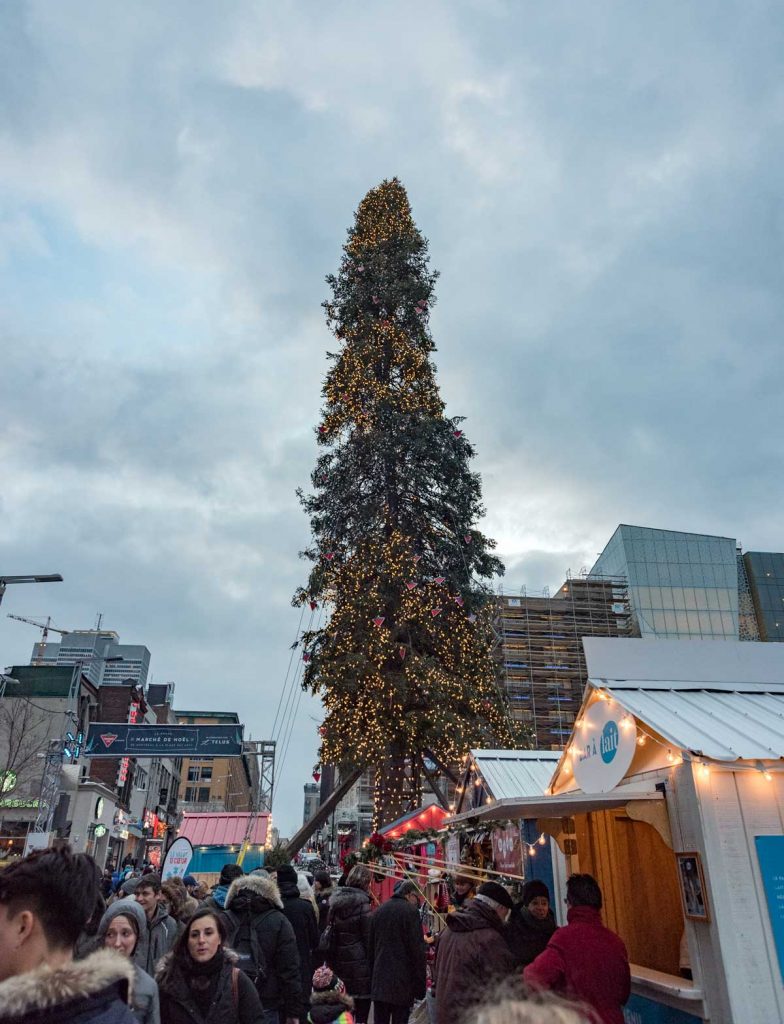 The 2016 version (when we visited) is tall and unbelievably skinny. It looks like it is diseased and is a strange choice for such a high profile display. A fiberglass version of the green troll from the Montreal Just For Laughs festival is on hand for photo opportunities.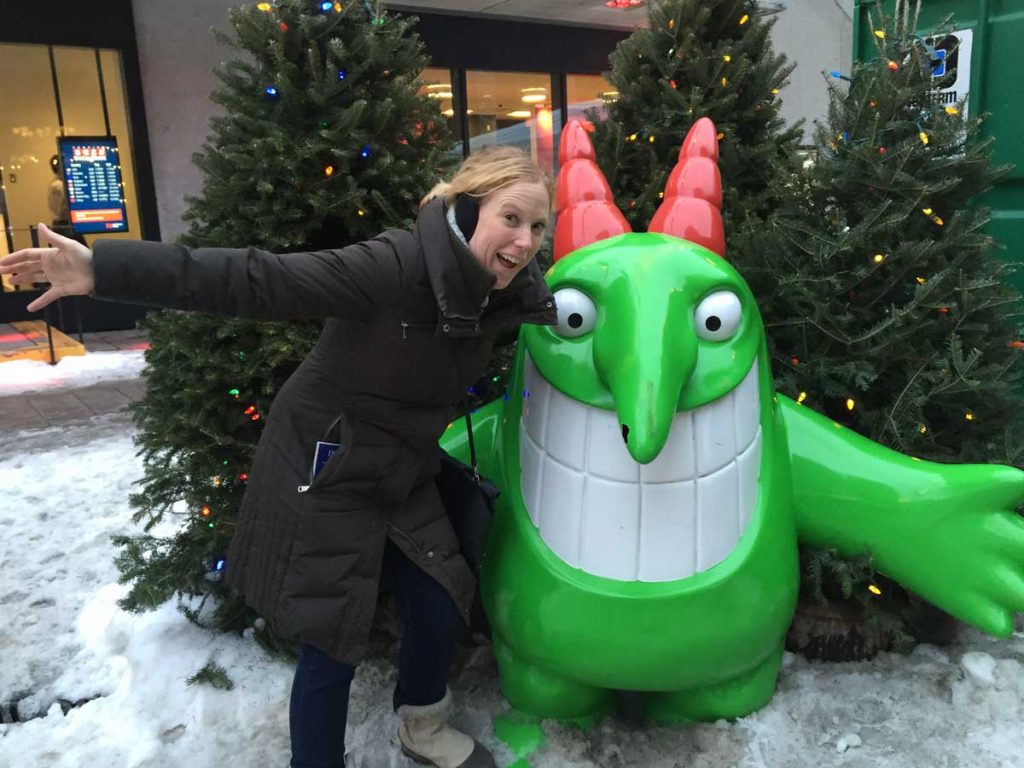 Directly adjacent to the center of the market is Montreal's largest shopping mall, Complexe Desjardins with its Fontaine Boreale. Over the holiday period, the multi-level mall becomes a colorful canvas to some impressive projection mapped light shows. The central fountain becomes an intrinsic element to the display, with messages and images appearing in the 6-story plume of water and dry ice. A traditional carousel in the middle of the central floor and kids' play areas add to the festive energy.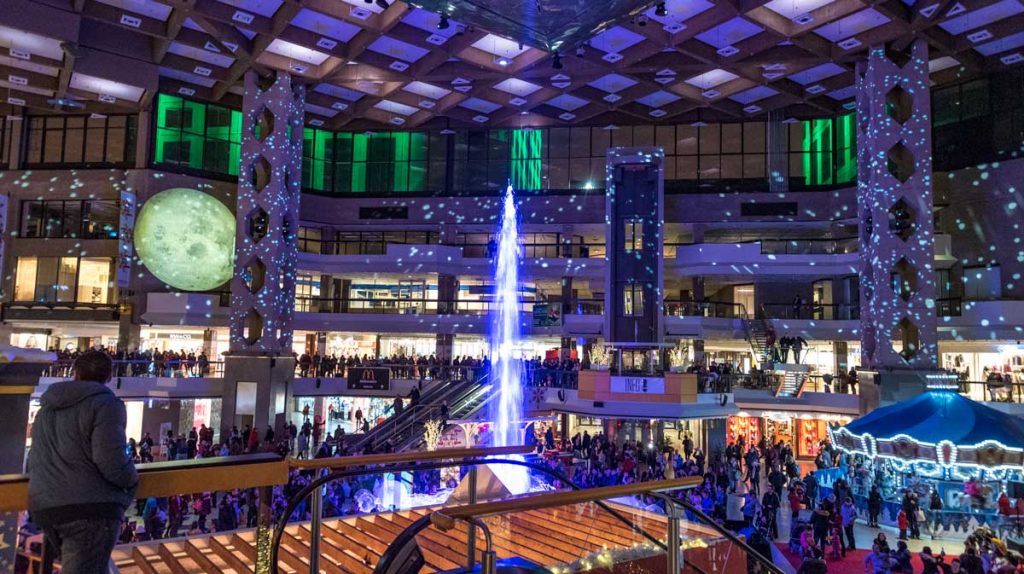 For your family-friendly shopping fix, the Christmas market and Complexe Desjardins should be enough to tire out the kids.
Like it? Pin It!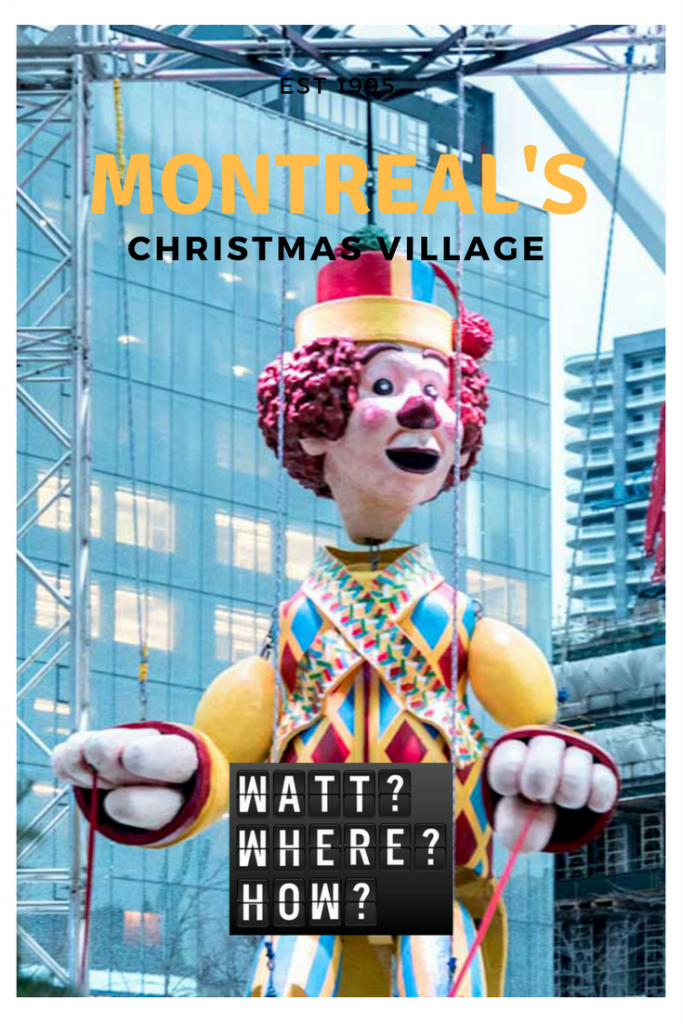 WHAT?
The Montreal Christmas Market is an art and food market that celebrates the holiday season.
WHERE? 

Place Du Marche, Corner Atwater and St-Ambroise, Montreal
HOW?
Entry is free. The markets are only open for the weekends prior to Christmas.
Follow & Connect with us