Poutine. Cheese curds on fries, with gravy. It almost sounds disgusting. We were pleasantly surprised.
We grew up eating chips and gravy in bars back in Australia. In our student days, they practically were our diet. Jugs of ice-cold beer and mountains of chips and gravy, with a squeeze of ketchup. Still, the introduction of some rogue melted cheese curds had us skeptical. It's probably in the name – cheese curds. Too close to curdled milk, which they are. Regardless, we'll try anything once. OK – twice.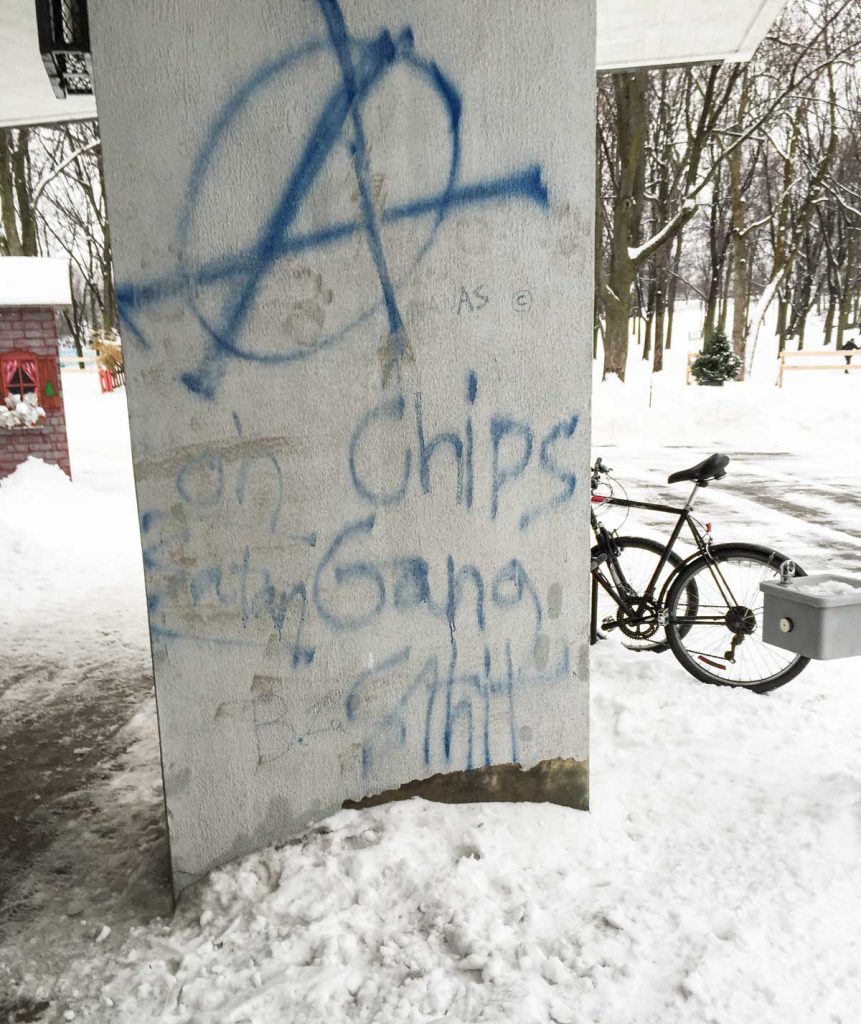 There are gangs of chip eating badasses here
Our venue of choice to pop our poutine cherry is a small café in Old Montreal. This fairly nondescript venue lacks any real vibe, but it is just far enough off the tourist trail to know that we aren't going to be completely ripped off. We opt for a serve of poutine with smoked meats – apparently either elk or reindeer. The serve is decent and the gravy suitably salty.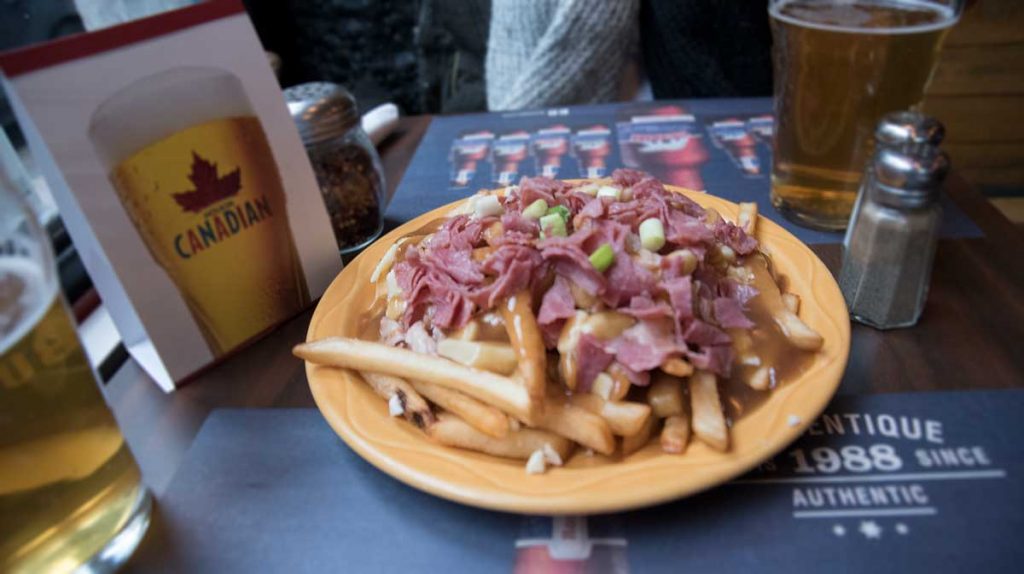 The meat is smoked something. We're afraid to ask
Not sure how to tackle our first plate of poutine, we start with a fork. Piercing four or five crispy fries and swirling some of the melted cheese curd, we drag them through the thin gravy to ensure we have the complete flavor profile. Taking the full load in, we're greeted with a full savory explosion. Washing it down with an IPA, we throw caution to the wind and our forks to the side and use our fingers. It's great. Decadent, sloppy, but great.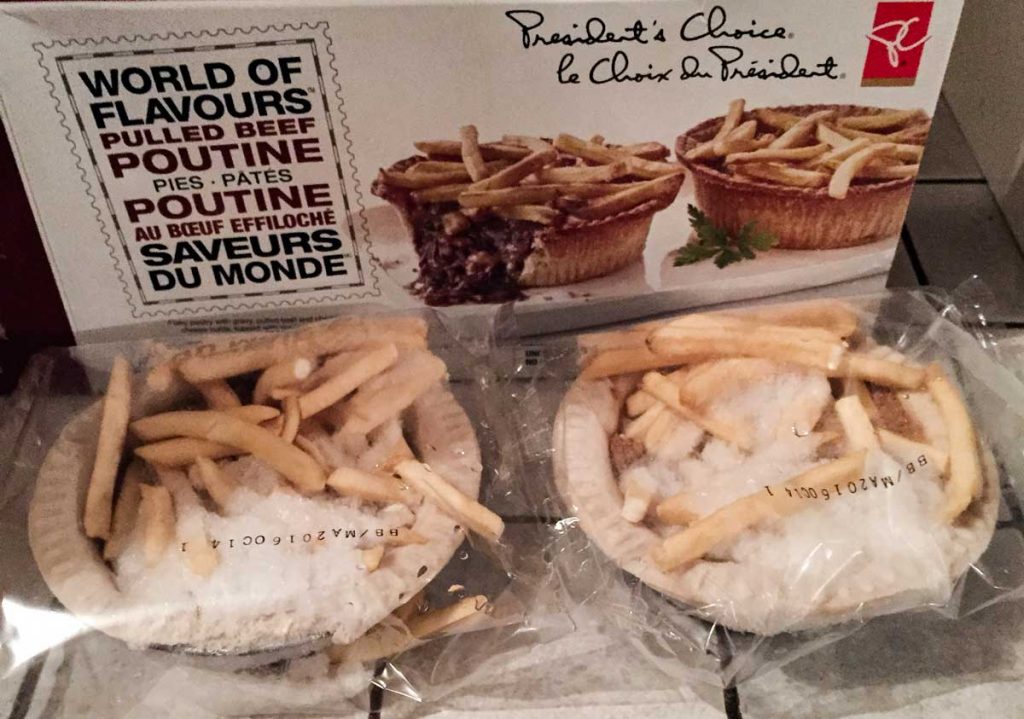 Emboldened by our first time pleasure, the second time we try something a little different – frozen poutine pie. As we're staying in an Air BNB equipped with an oven, we pick up these treats from the local supermarket. The photo looks promising. But when is a frozen pie ever as good as a fresh one? And how will the cheese curds and gravy come out? Will the fries have that same crunch? The answers are all resoundingly in the negative. It's soggy, it's so hot we get second-degree burns to the roofs of our mouths and it just tastes disgusting.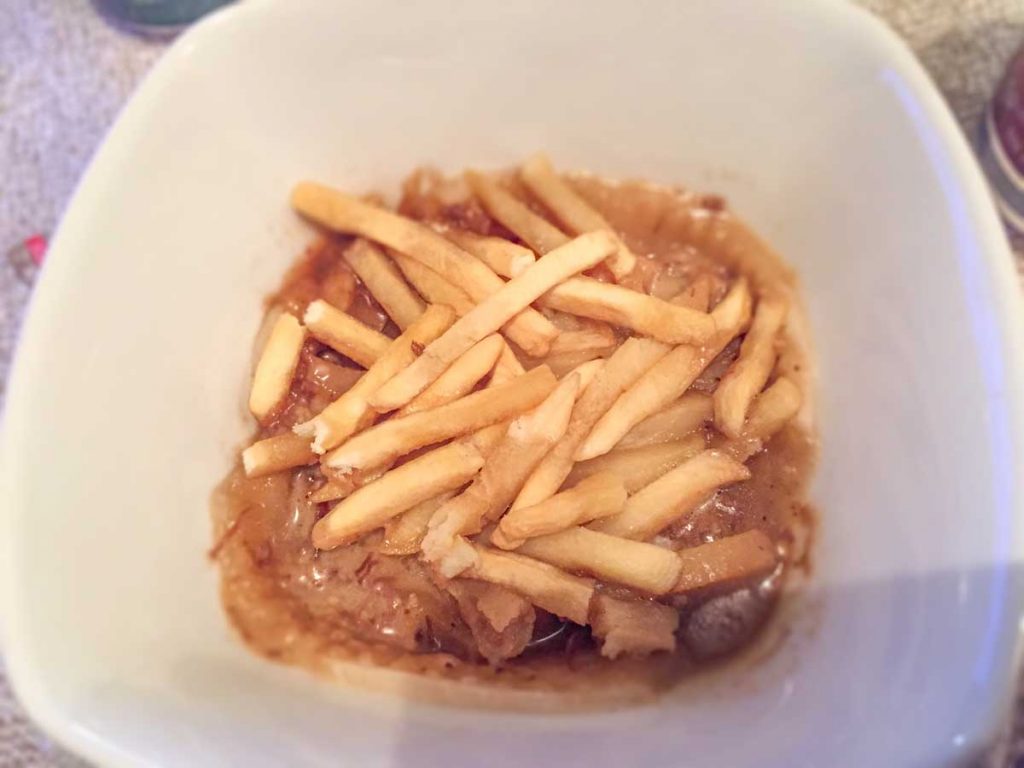 Welp that doesn't look like the photo!
If you're going to try poutine, don't try it at home. Go and experience it like the locals – in a warm, cozy bar accompanied by a Canadian beer.
Follow & Connect with us