The Absolute Icebar Stockholm is a place you can chill over cocktails in -7C cool.
Ten years ago, the Icebar Stockholm was a phenomenon across the blogosphere. Every art, design, creative or coolhunting blog featured it and it's something we've always wanted to experience. So when we found ourselves in Stockholm, home to the original ice bar (well, at least the first commercial ice bar) we knew we had to give it a go.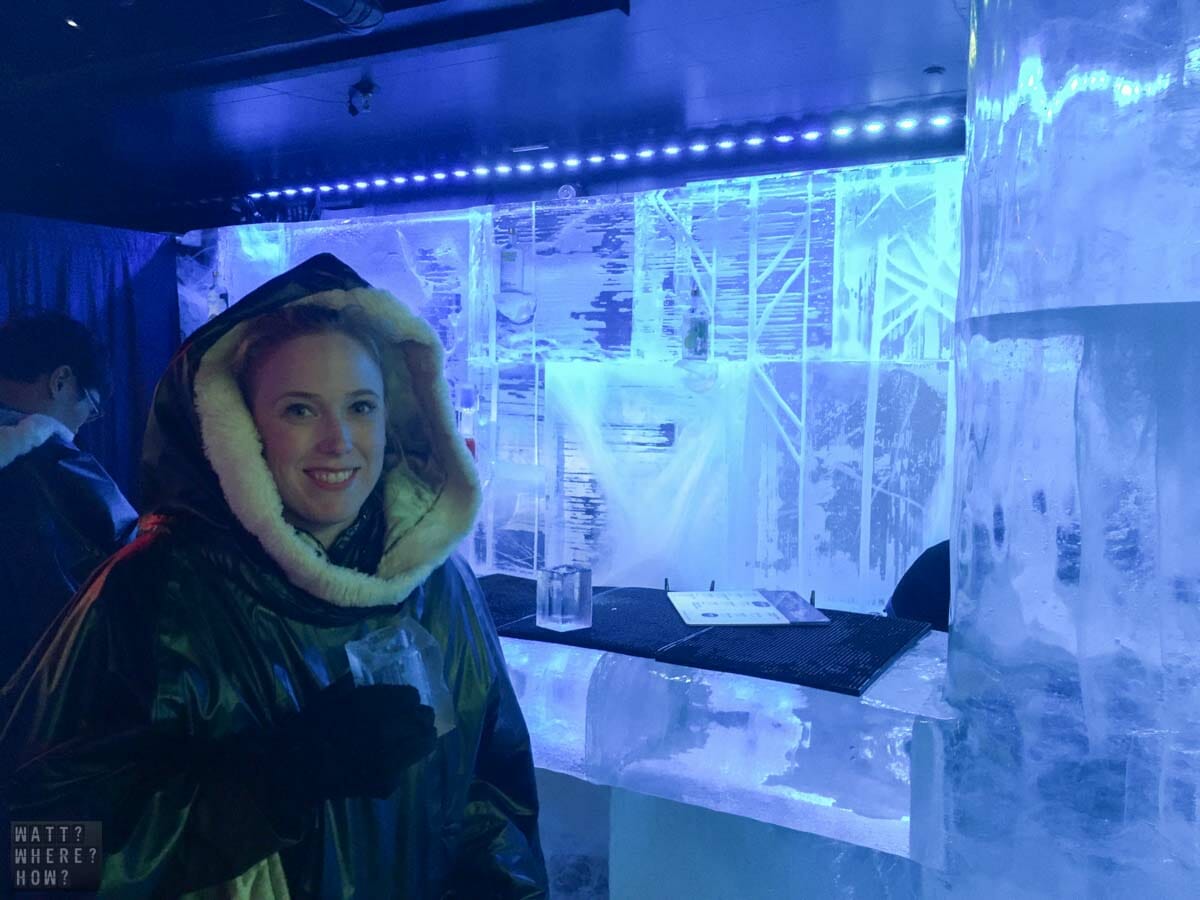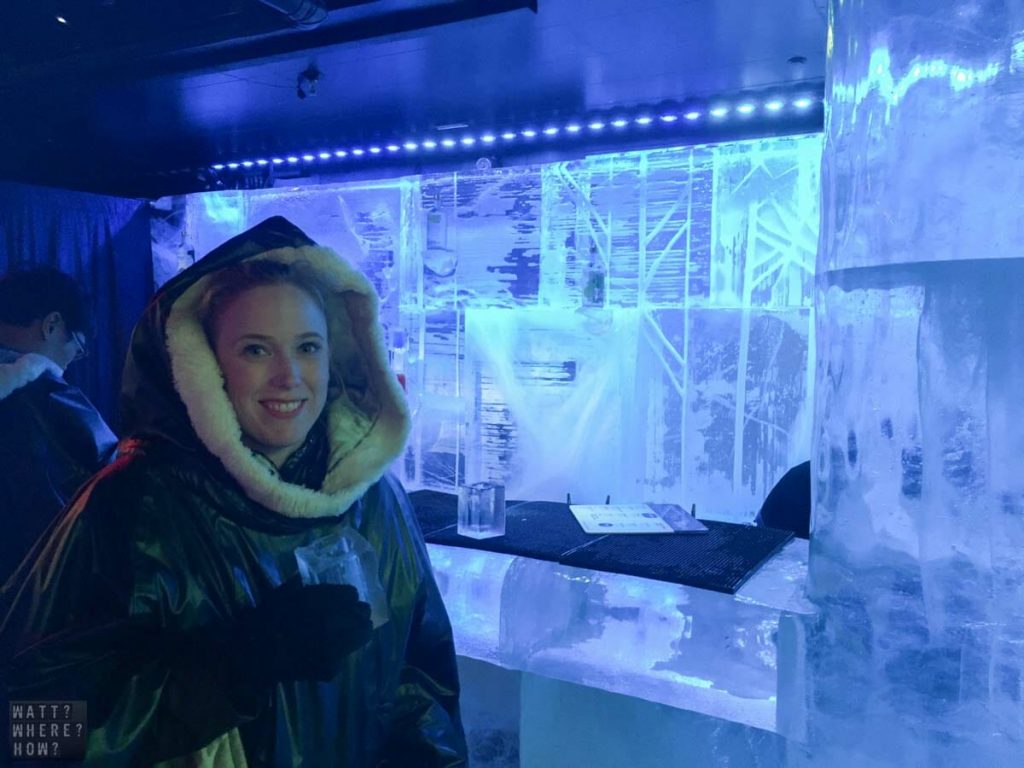 The aptly named Icebar Stockholm is located at the IceHotel. Kept at an icy -7 degrees Celsius year round, there's never going to be a risk of being served a lukewarm beer. Though we're guessing that summer would be the quieter months as we have seen first hand how the Swedes soak up the sun in summer!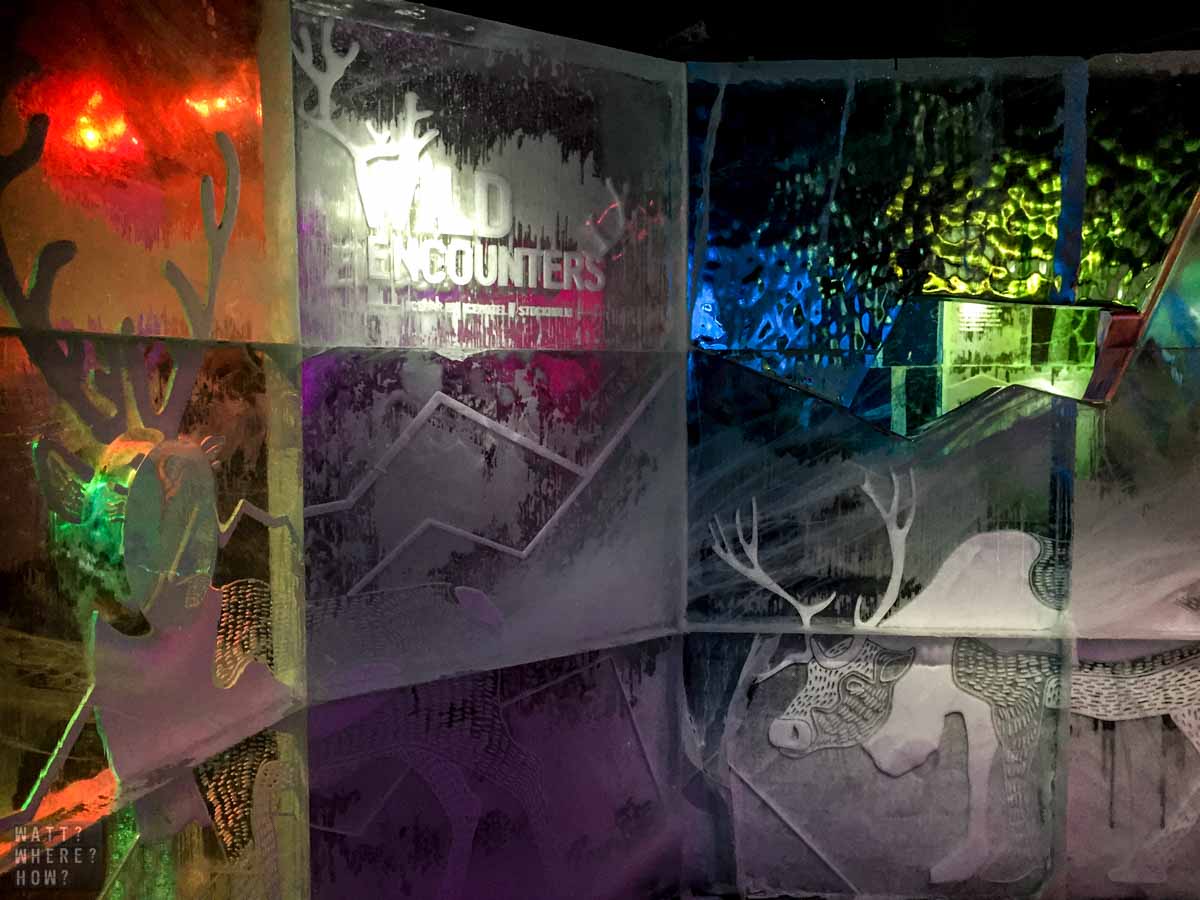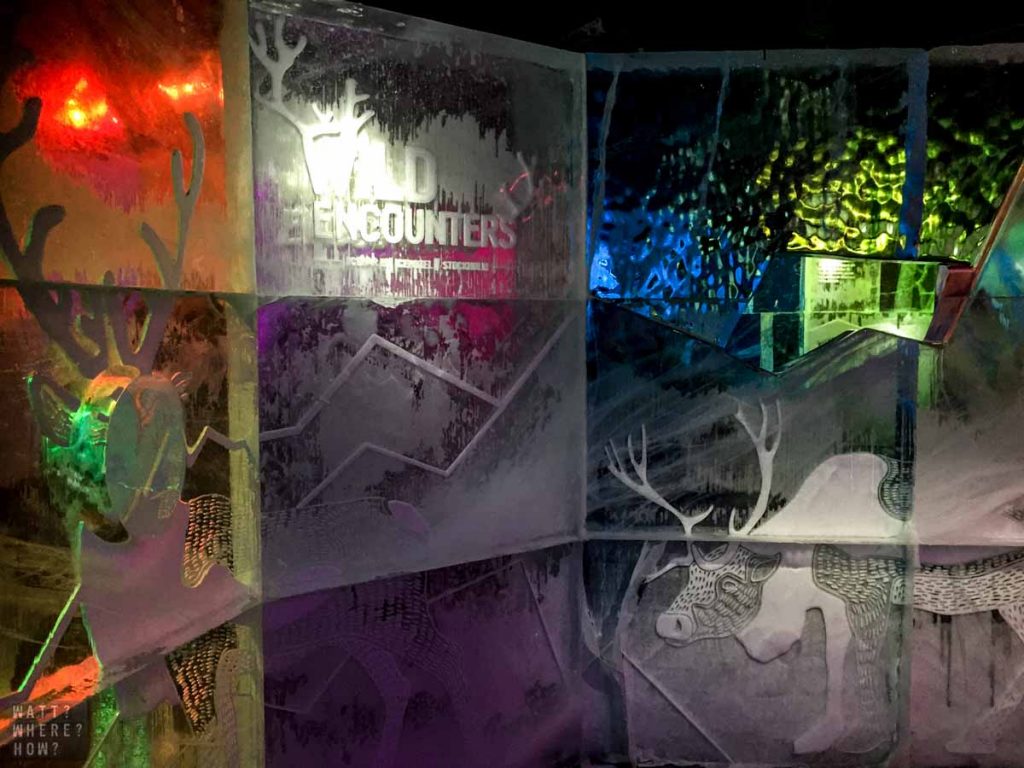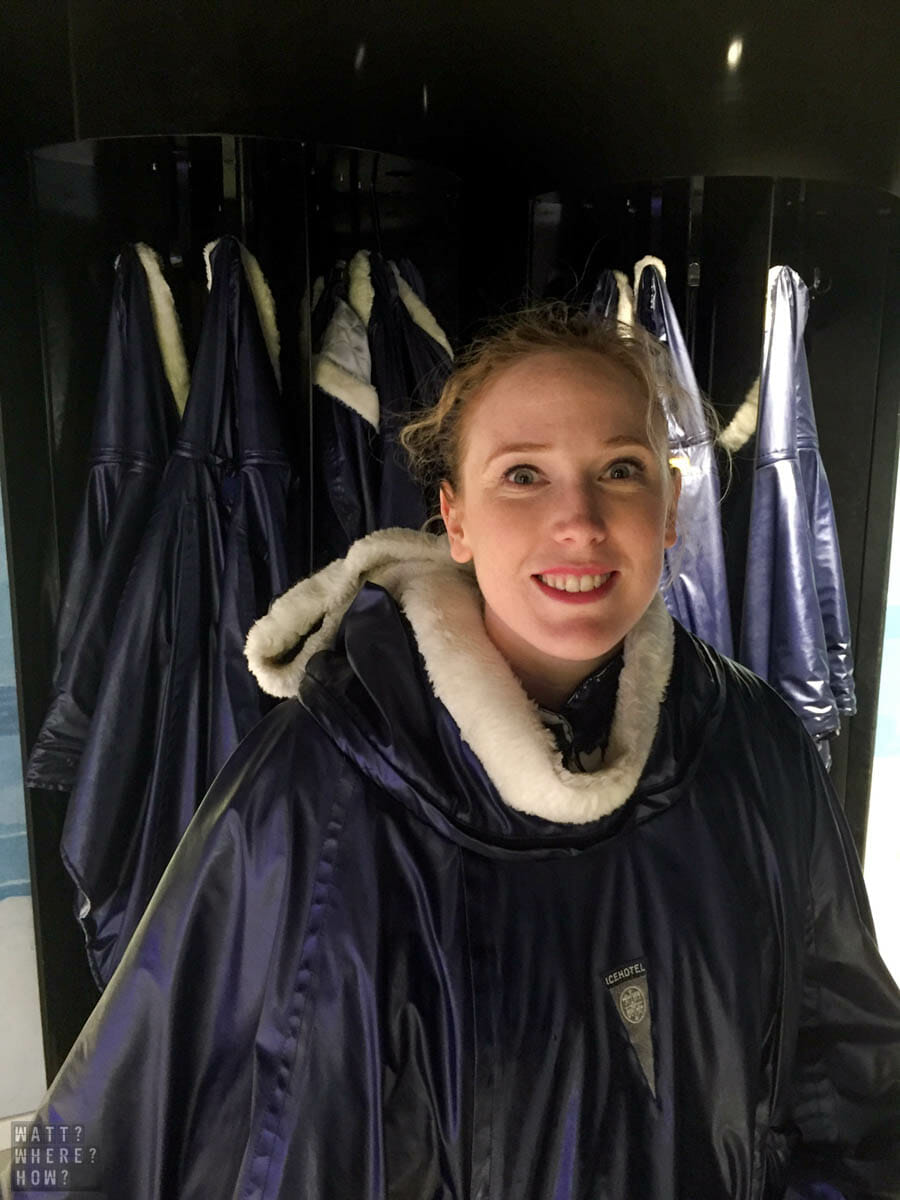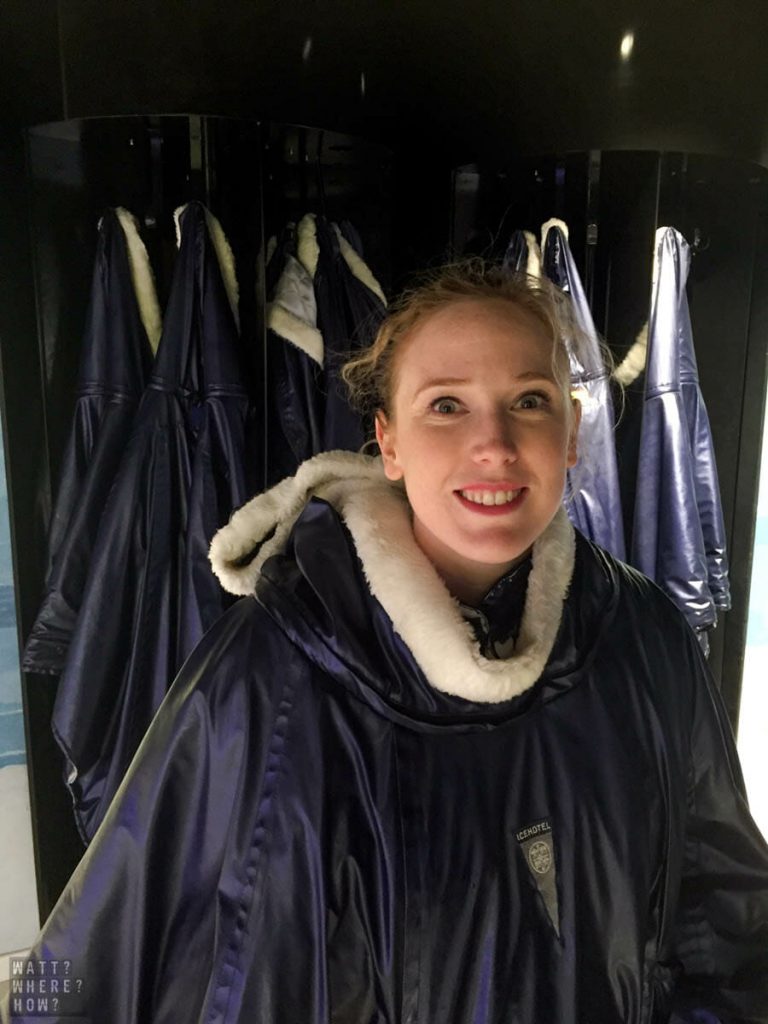 Bookings are essential here. The venue is very small even when compared to New York standards. Not to mention the fact that you need to be kitted out in some seriously heavy-duty gear so as to protect you from frostbite – a heavy hooded poncho with a waterproof coating and large gloves so you can hold onto your icy beverages without getting frostbite.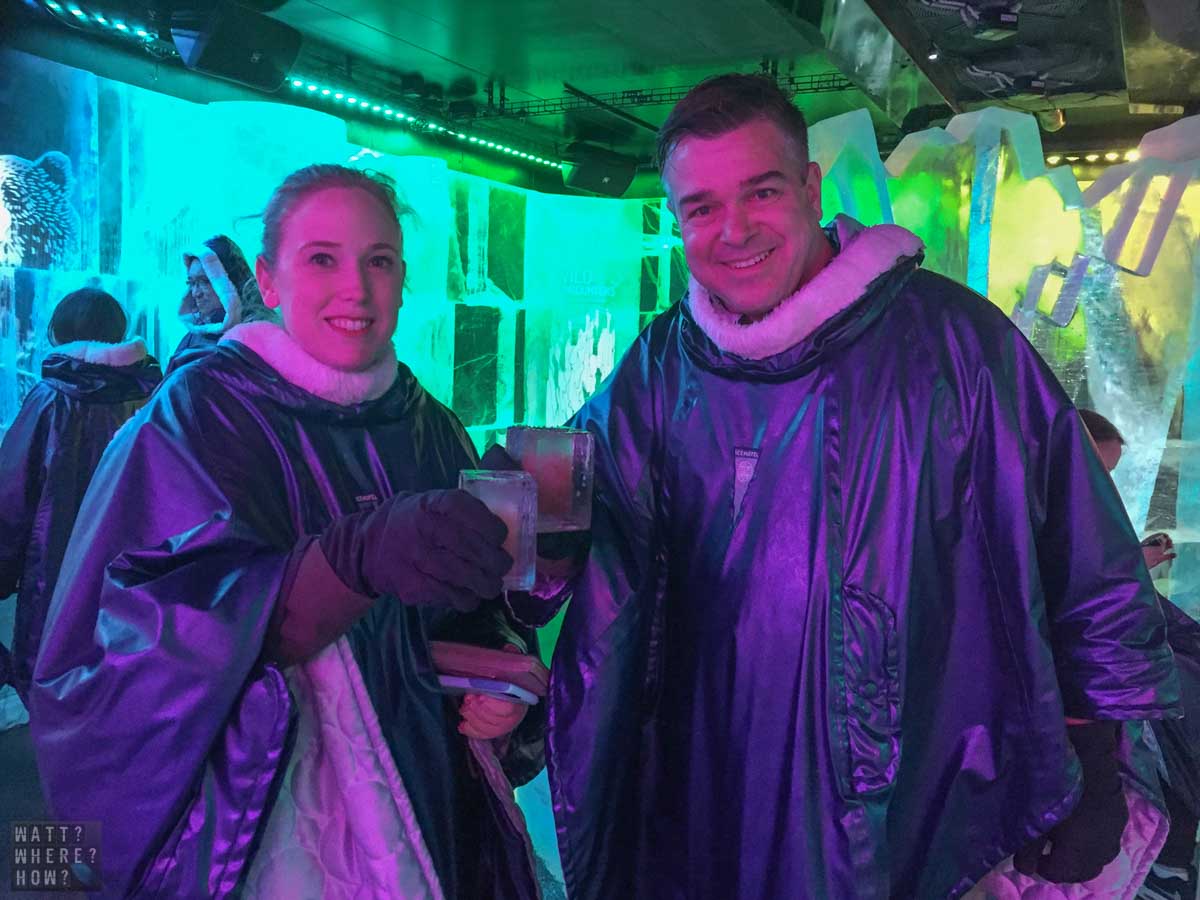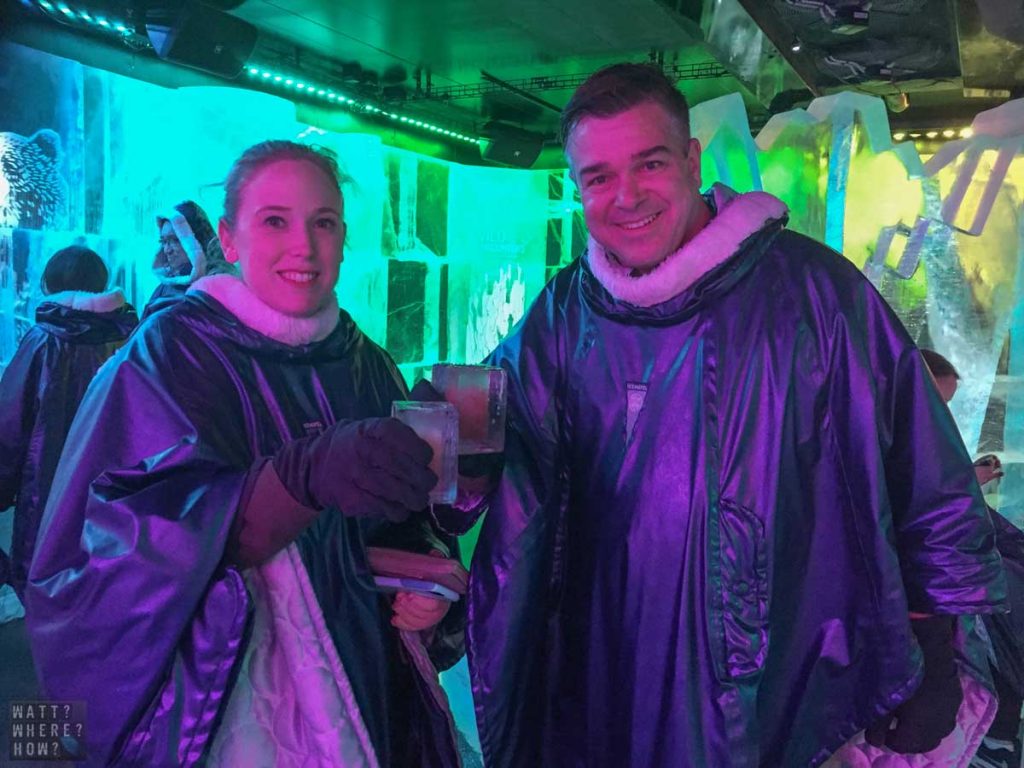 AN ICY RECEPTION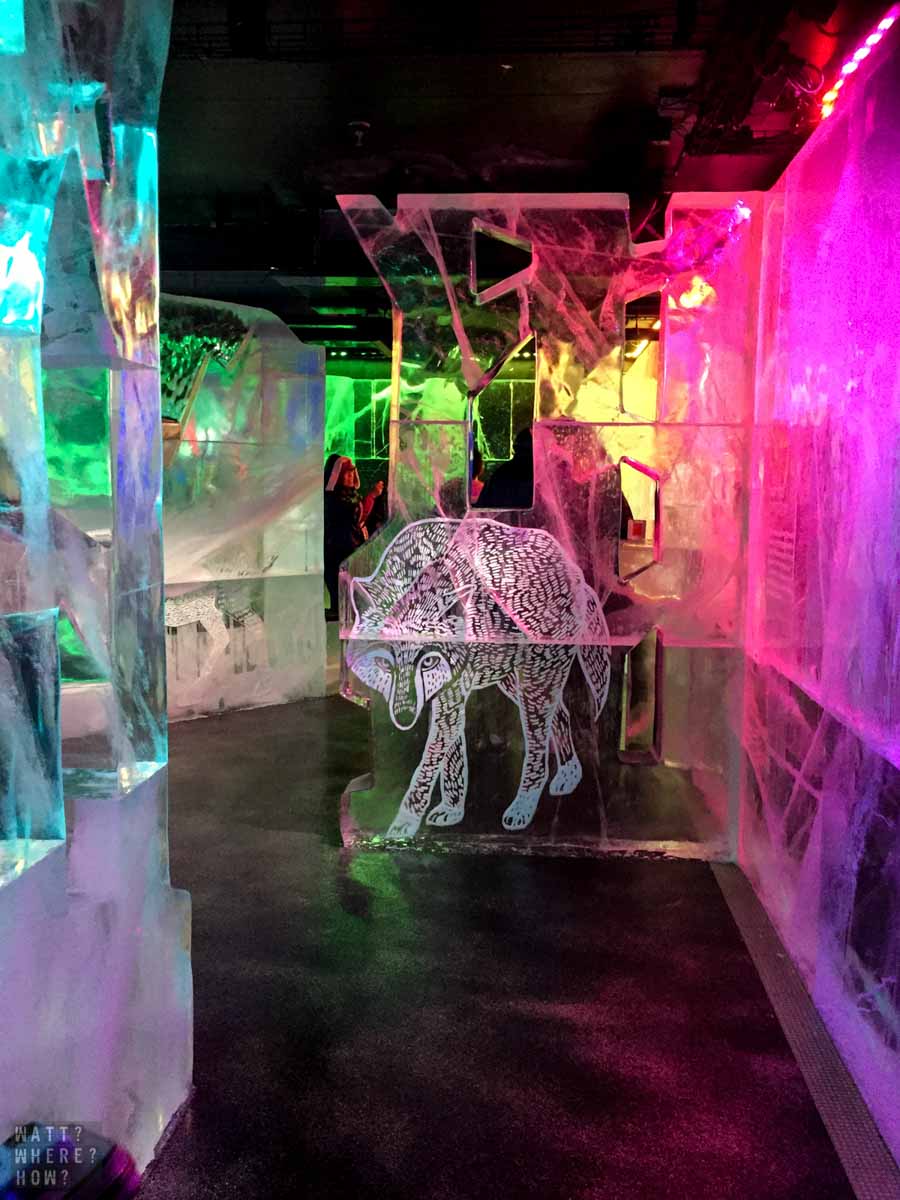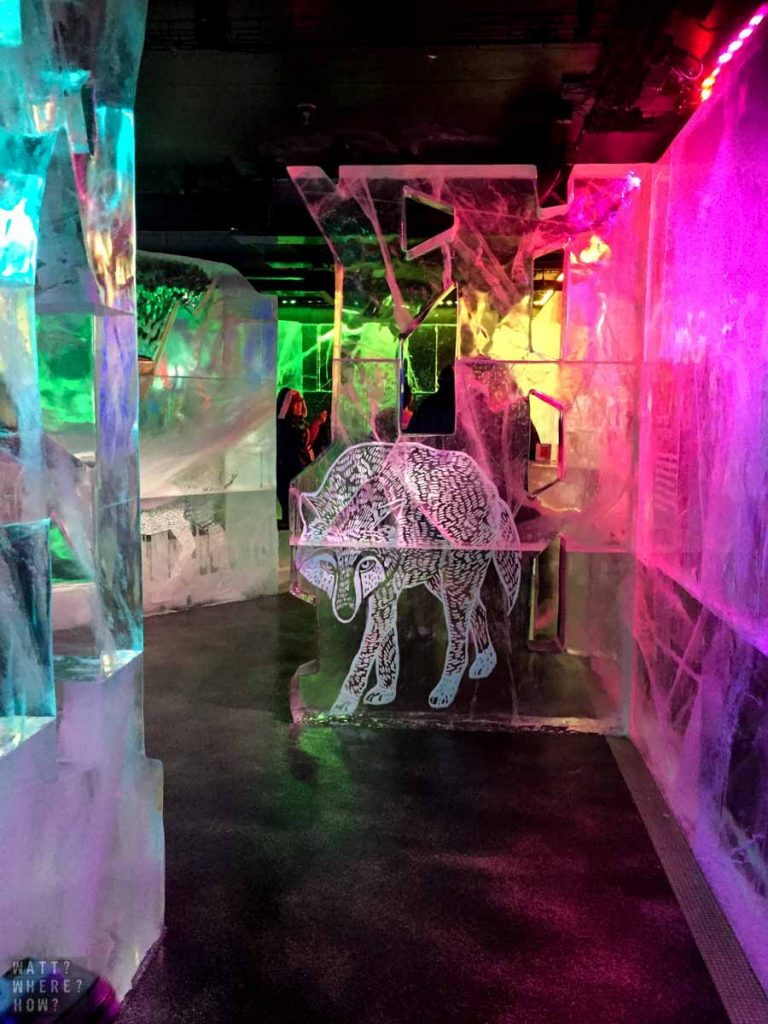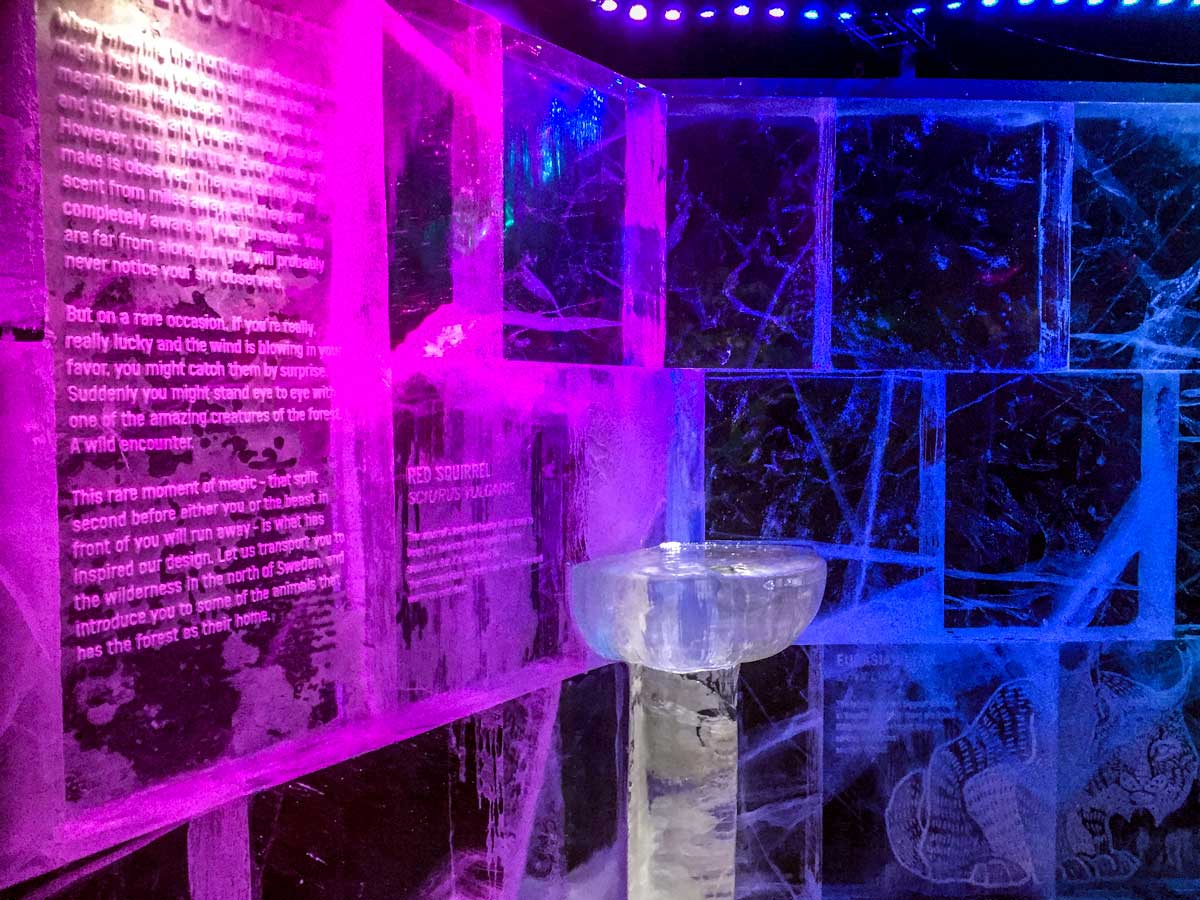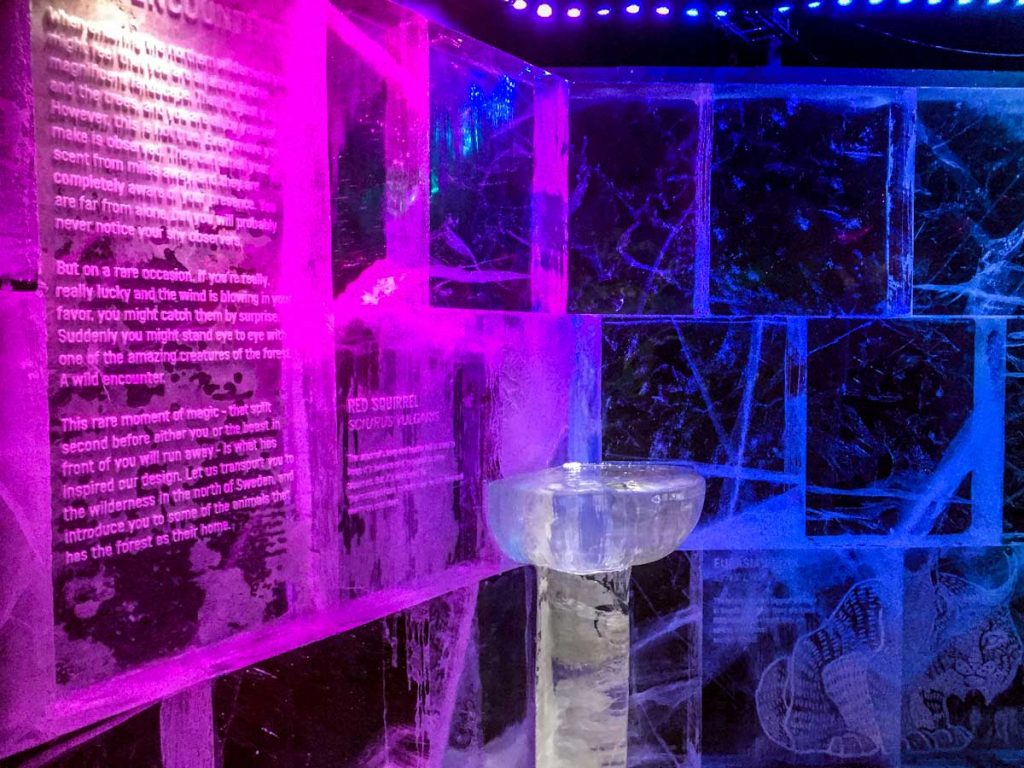 Once you enter the bar you'll notice a nightclub/museum/gallery vibe. A national Swedish animal inspires each cocktail, and multiple panels on the wall contain detailed information on each of them. There are also beautifully intricate illustrations of each animal carved within the ice (it may actually be a bit of Plexiglas frozen within the ice—it was hard to tell in the dark!
DRINKS ARE GUARANTEED ICE COLD
Entry is 210sek with 1 drink included and 75sek per drink if you keep the ice glass for the next rounds. As a partnership with Absolut Vodka and Gordon's Gin, there's no beers or ciders – just cocktails, but all are delicious and you won't regret sampling a few to help you thaw out. There are also non-alcoholic mocktails if that's your thing.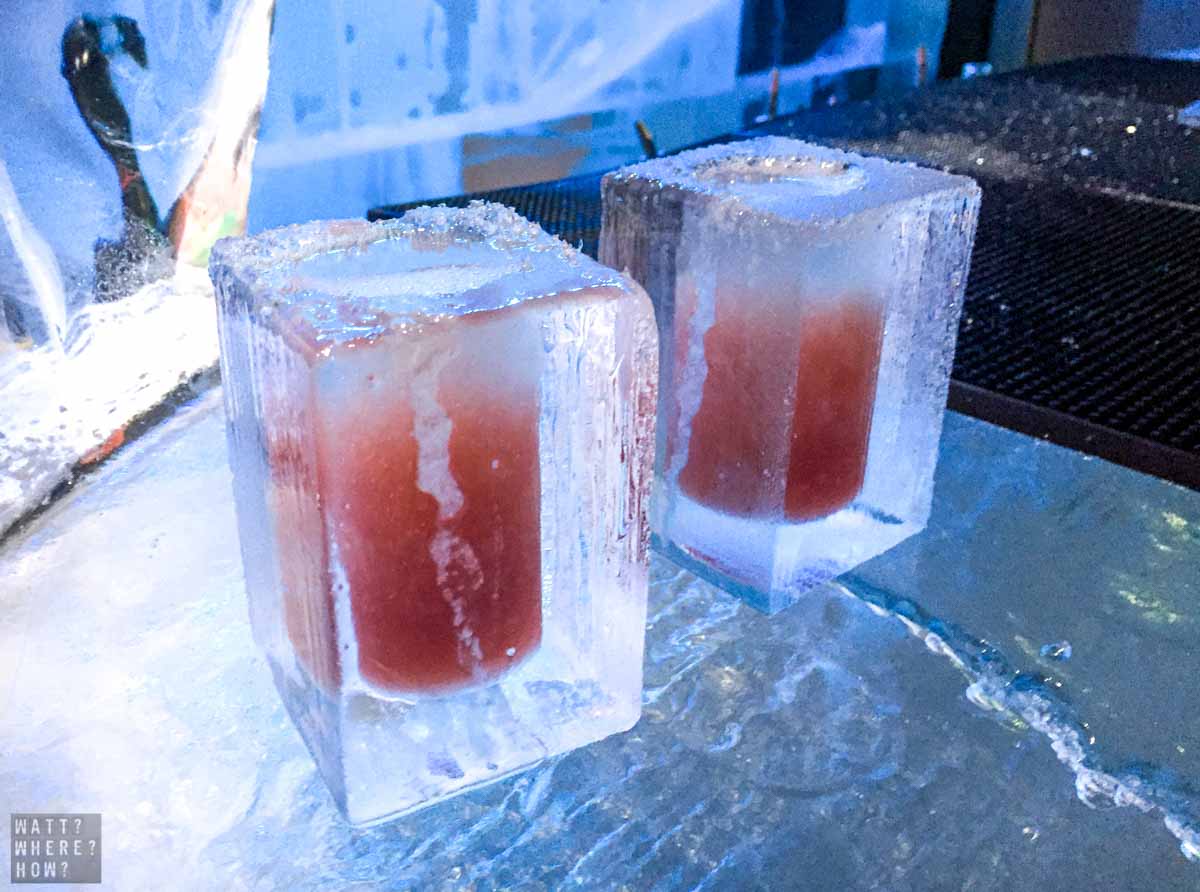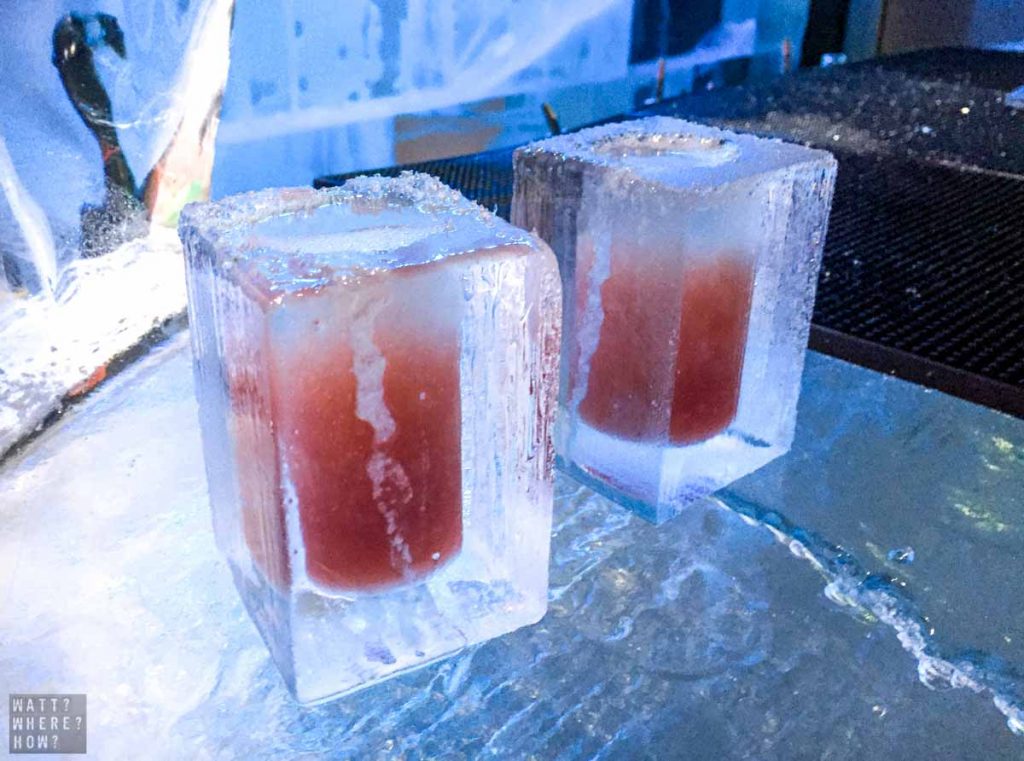 Worth mentioning is that we did go to the Icebar Stockholm in summer, and when you book I believe you have a strict hour limit within the icebar to keep guests and equipment, cycling through. However, on the night we went there were barely any people that understandably dampened the atmosphere a little. On the bright side though, the time limits were not strictly enforced.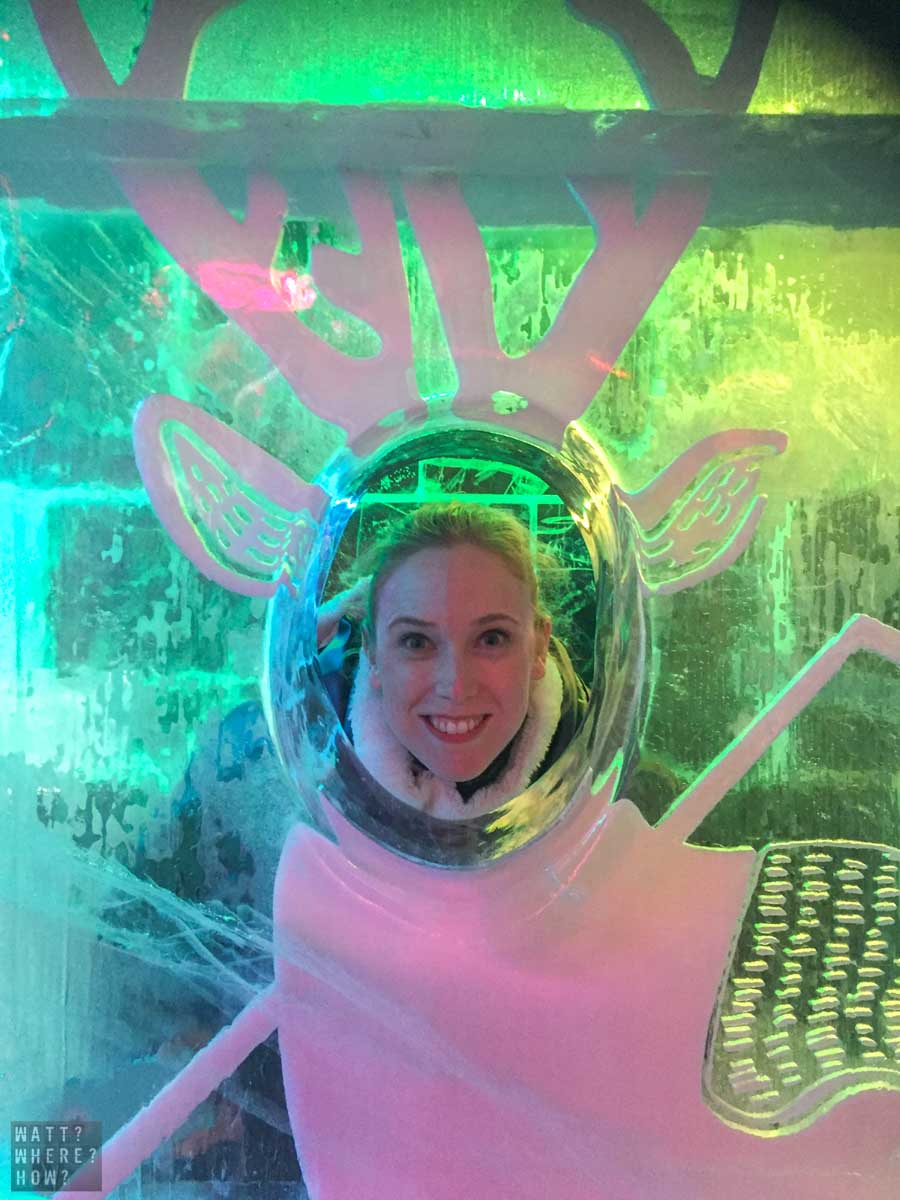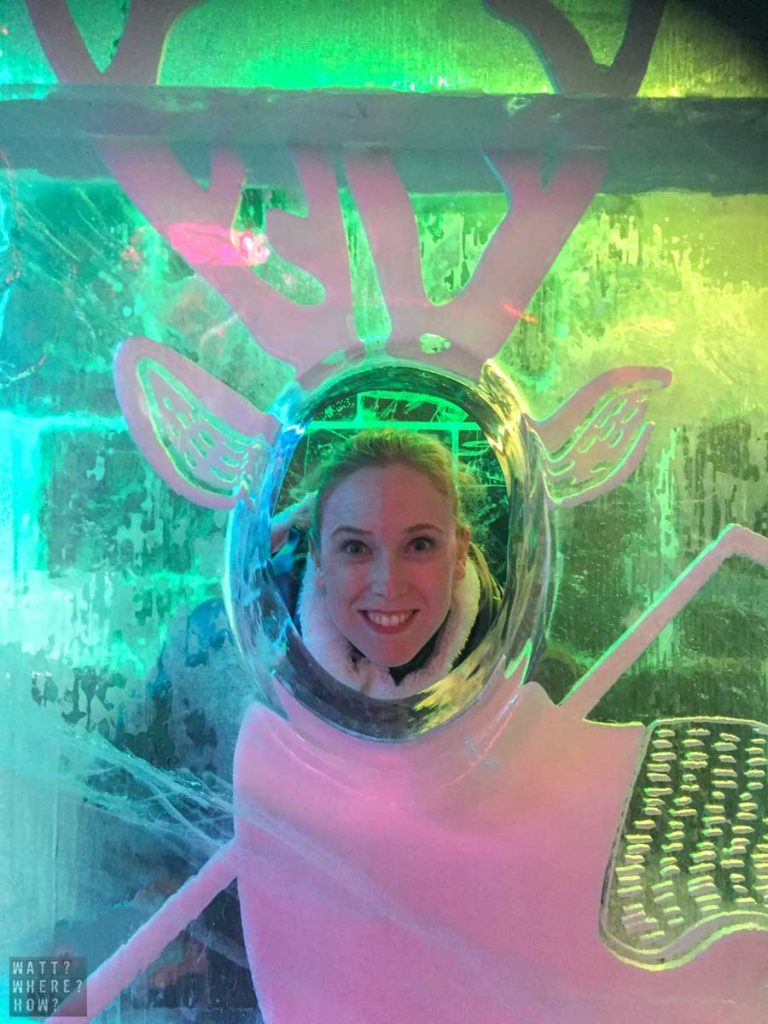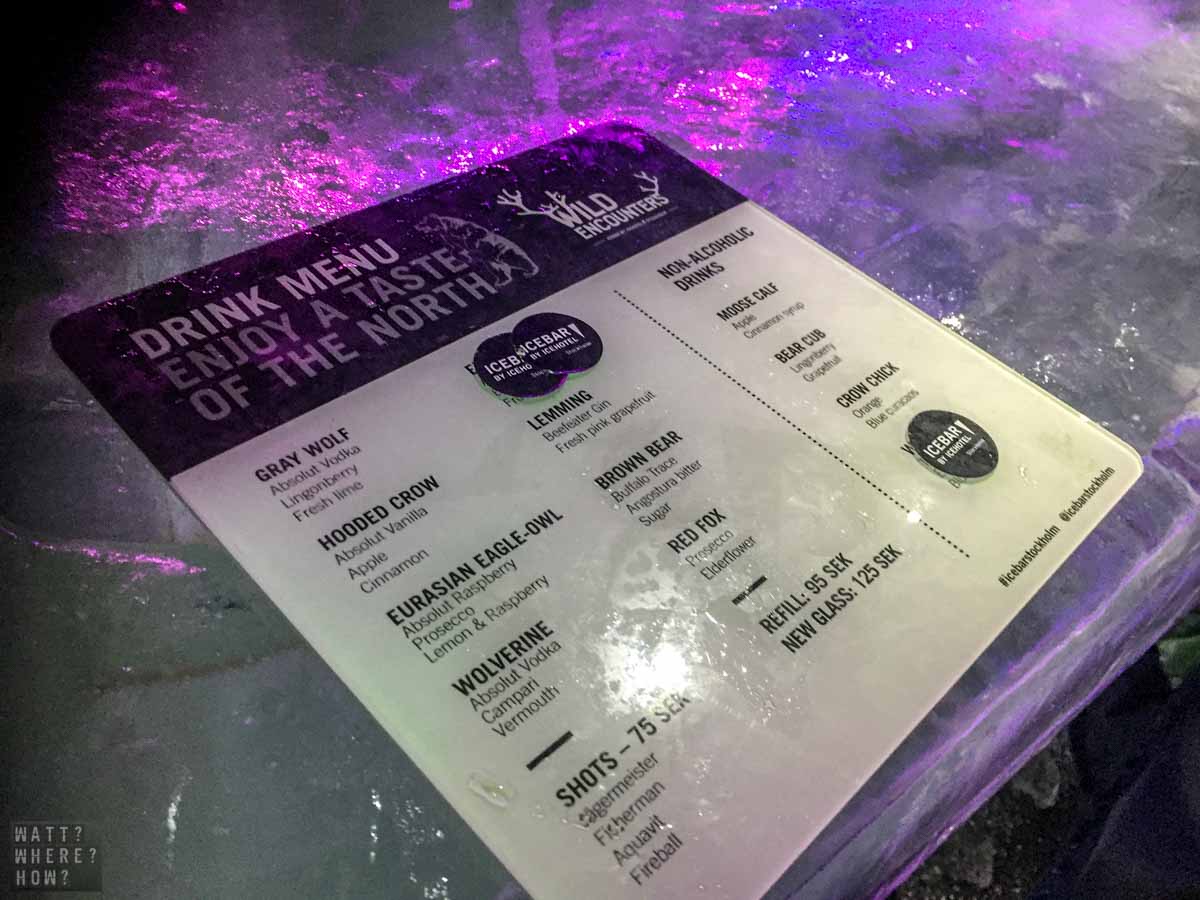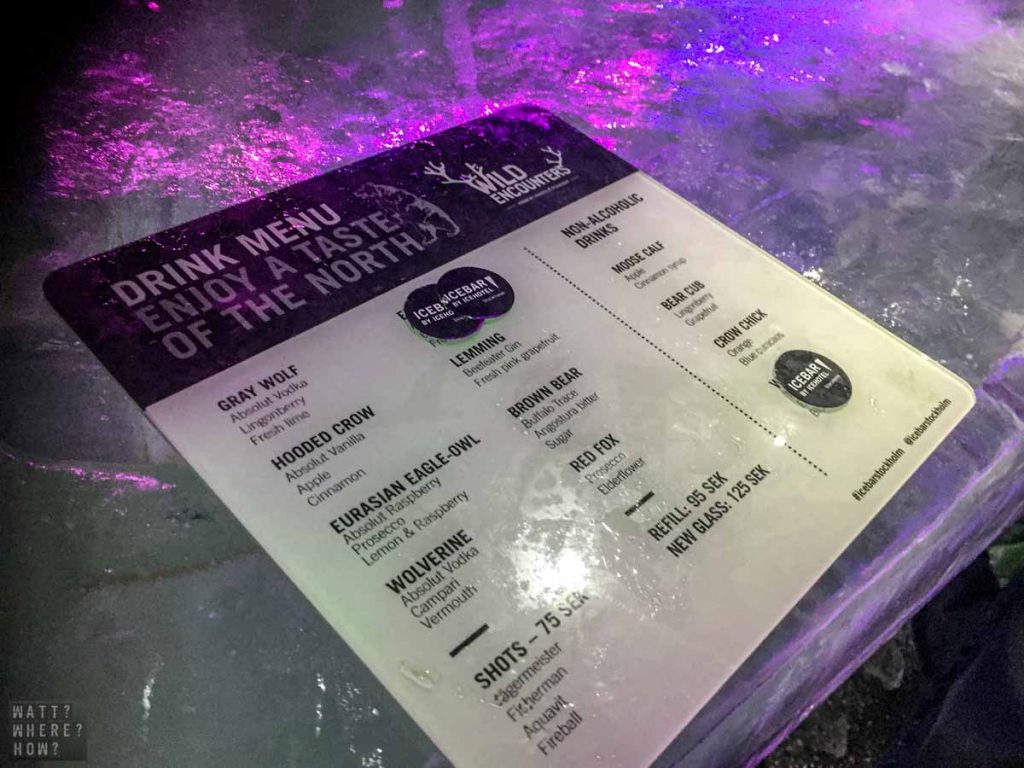 Bernie and Jess Watt are Australian travel bloggers living in New York City. For more European travel ideas, click here.
WHAT?
The Icebar Stockholm at the ICEHOTEL is a novel bar experience in Stockholm, Sweden where you can enjoy cocktails in frozen ice glassware in a refrigerated night club.
WHERE?
The Icebar Stockholm is found at the Icehotel HOTEL C, Stockholm
Address: Vasaplan 4, Stockholm
Tel: +46 (0)8-50 56 35 20
Email: icebar@icebar.se
HOW?
OPEN EVERY DAY
Sunday–Thursday: 4.30 pm–midnight
Friday–Saturday: 3.45 pm–1 am
OPENING HOURS PEAK SEASON
May 8th–September 15th 2017
Sunday–Thursday: 11.15 am–midnight
Friday–Saturday: 11.15 am–1 am
Last entry 45 minutes prior to closing
Opening hours may vary with national holidays.
Follow & Connect with us