Gretas Haymarket cafe Stockholm overlooks bustling Haymarket Square, serving breakfast and brunch by day and drinks by night.
Greta's Haymarket cafe is named after Sweden's greatest Hollywood actress, Greta Garbi. It offered hands down, the most memorable meal on our Scandinavian journey, not for the food but for the atmosphere – to the point we backed it up and had breakfast (my most favorite meal of the day) each day.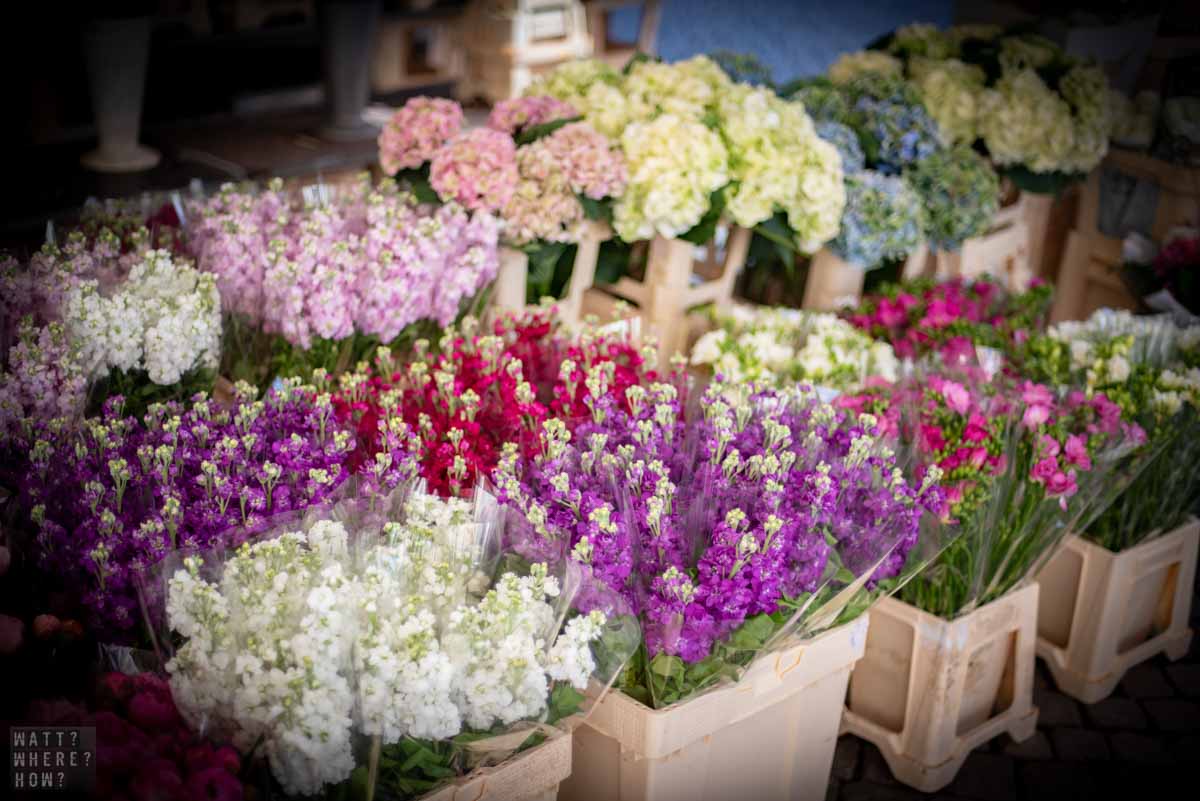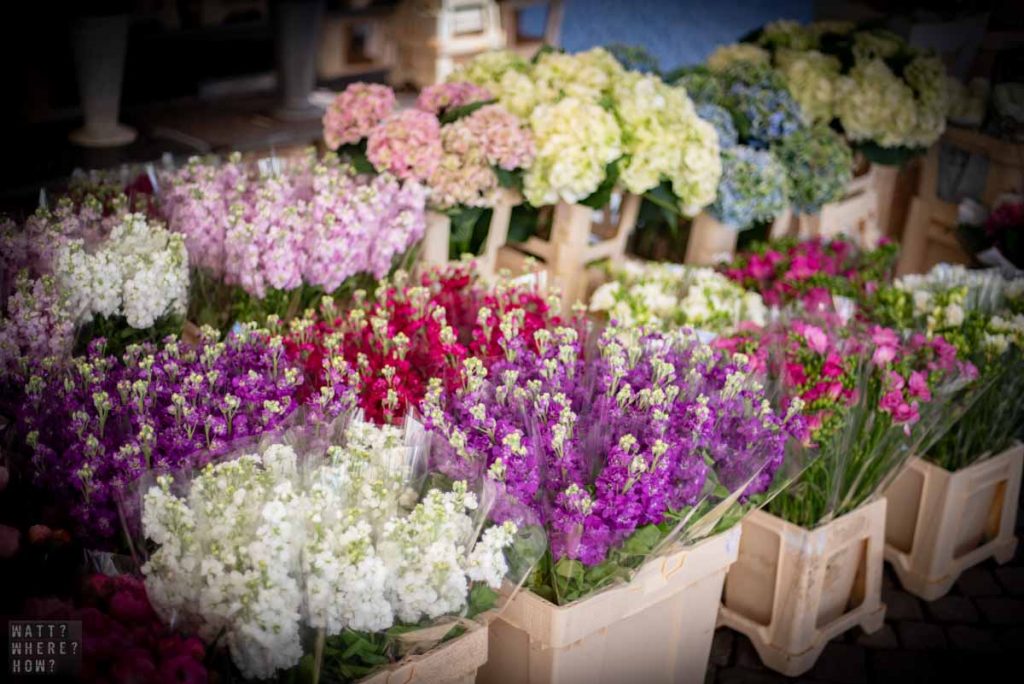 Located at the bottom of the Haymarket Hotel, overlooking the Hötorget (Haymarket) Square, it's a great place to sit and people watch while the market vendors are setting up for the day. It's sunny and we are tired, but have come in search of a good morning brew before another action packed day out on the town.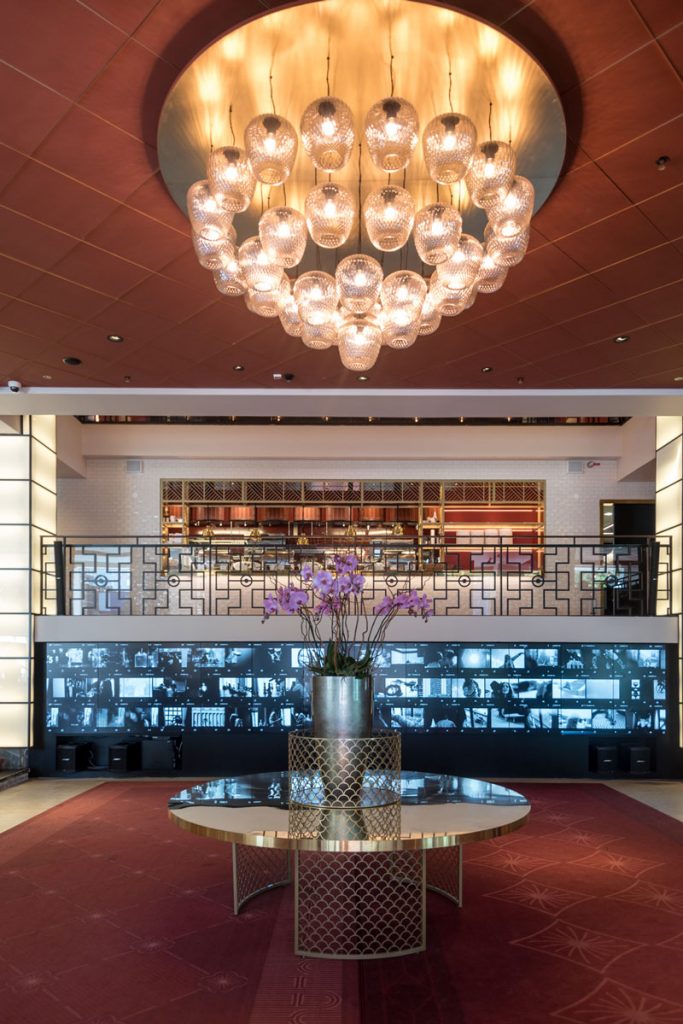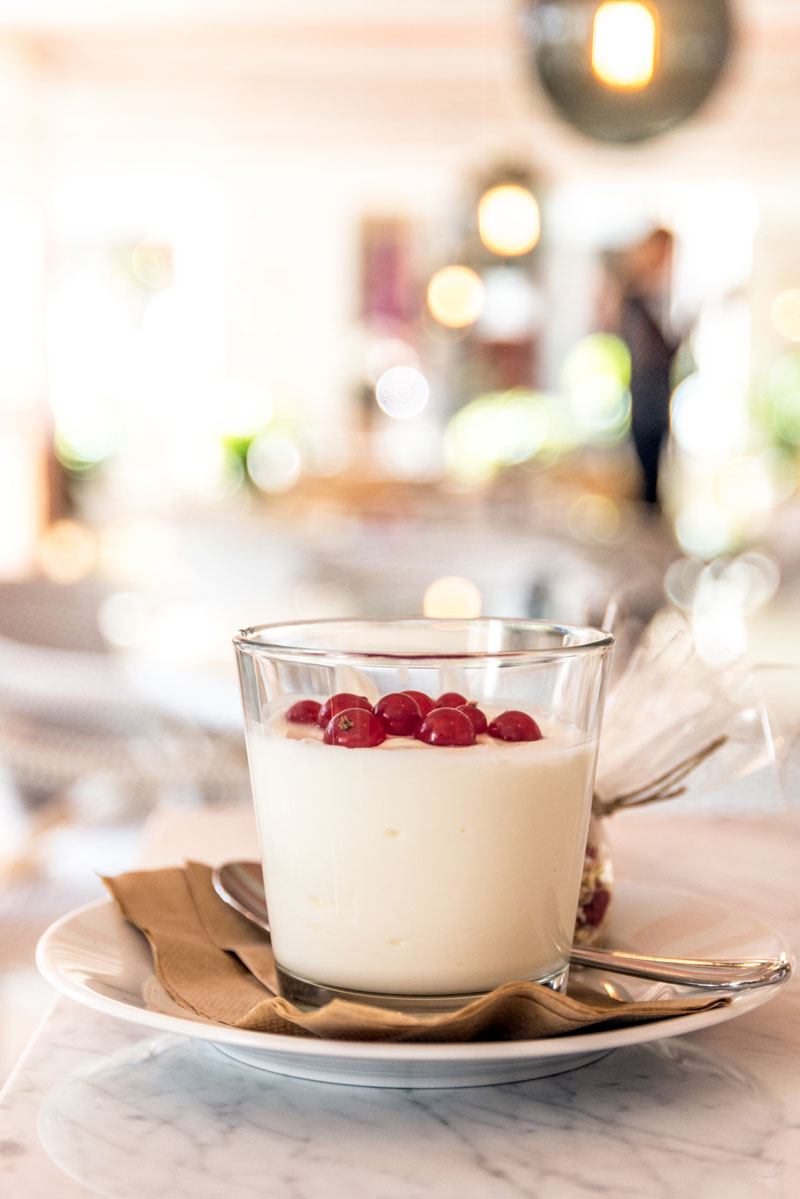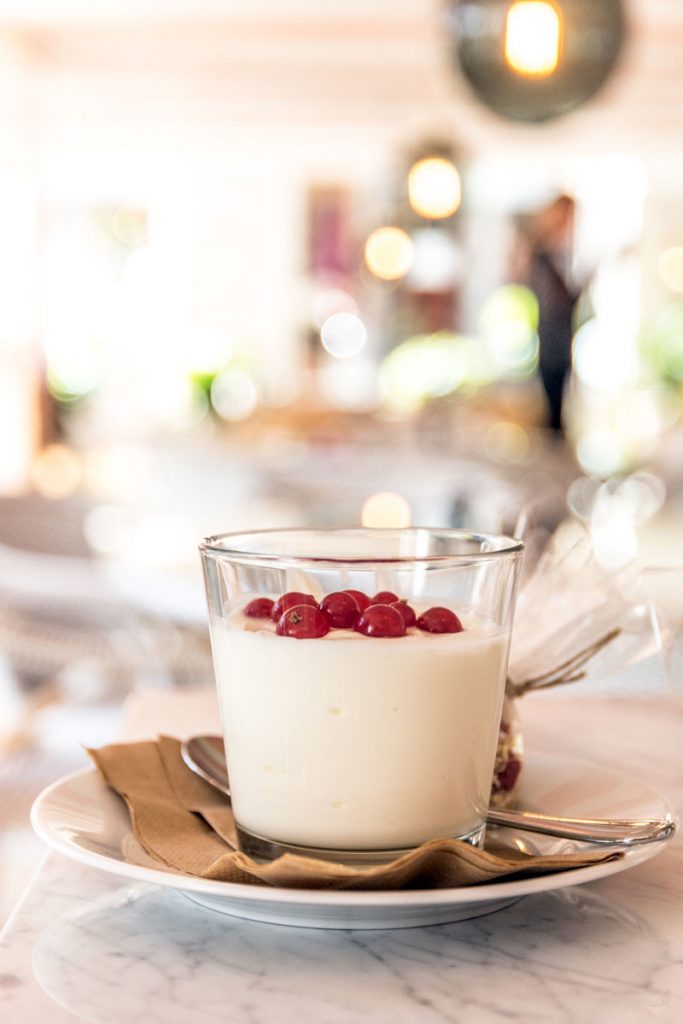 Knowing nothing of the café, or the hotel, I begin to whine to Bernie about how we should be heading away from the plaza if we are looking to find somewhere to eat, but I'm so glad I didn't follow my budget traveller logic. One glance through the window of the Haymarket and my eyes land on a pastel ice cream pink mid century slotted screen. I pause and press my chubby, and now drooling, face up against the glass to take a closer look. I am immediately taken back to the 1940s, golden age of Hollywood design cues, with just the right colors and just the right slim line pieces and textured accents to reel me in.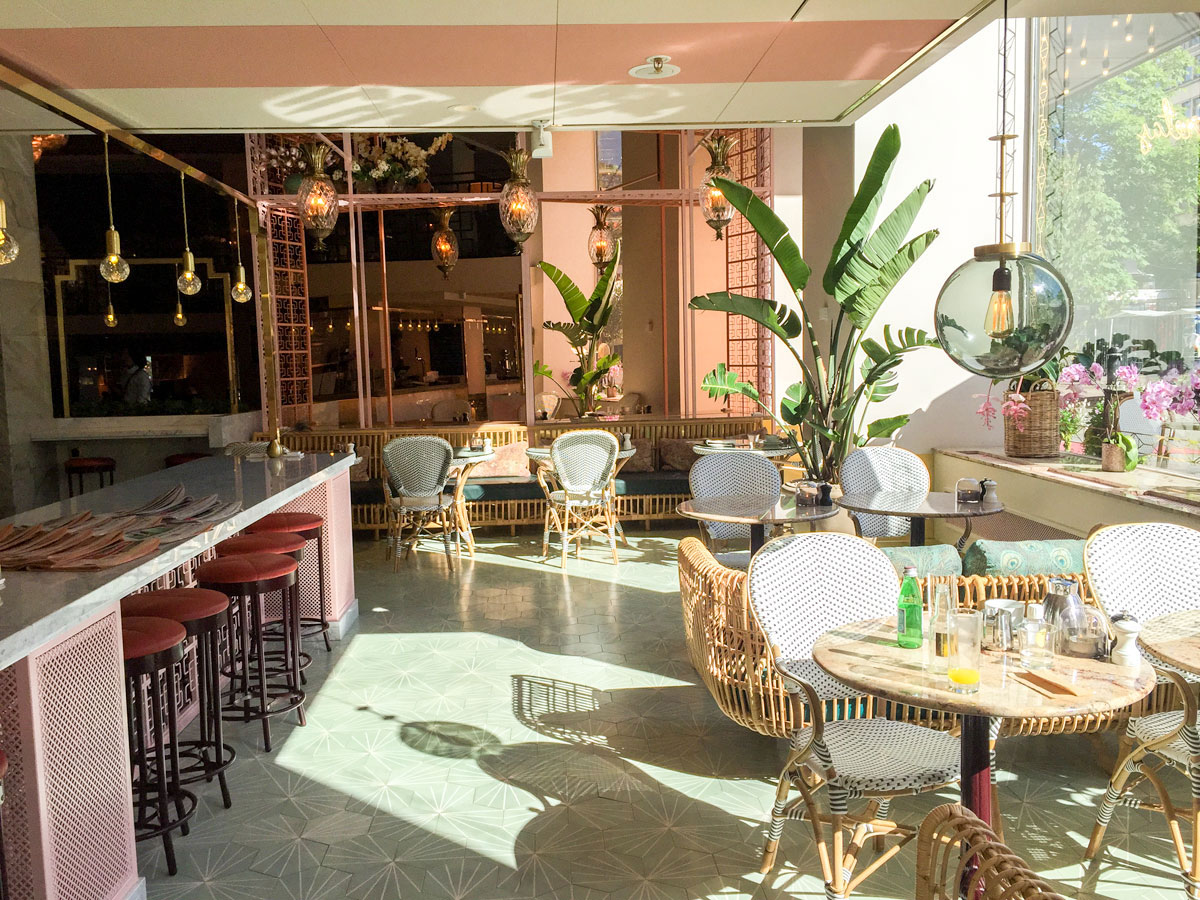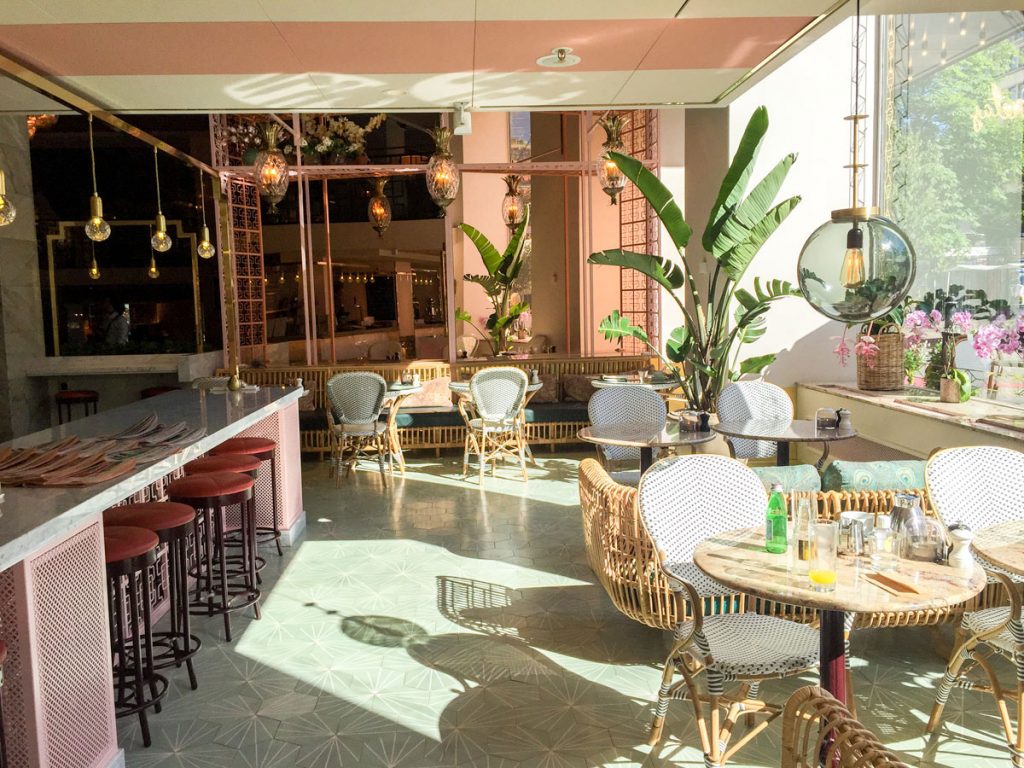 We take a seat outside in the sun, on the bright white cane chairs with black and gold utensils. The waiters come to us with our coffees (which Bernie ordered for us while I was still picking my jaw up off the floor). It was like nothing I had ever seen, but I felt so at home, almost like I was born in the wrong era!
The food at Gretas Haymarket was surprisingly good, complete with avocado on toast and fresh toasted granola with lavender yogurt. AMAZING. The food was great, but it was really the location that I still can't shake. I kept thinking how lucky I was to be overseas, in Sweden, in Stockholm, at the Haymarket, at Greta's, surrounded by beautifully designed pieces, with a delicious breakfast, in the bright summer sun and with fantastic company. I tell you, it's the stuff dreams are made of!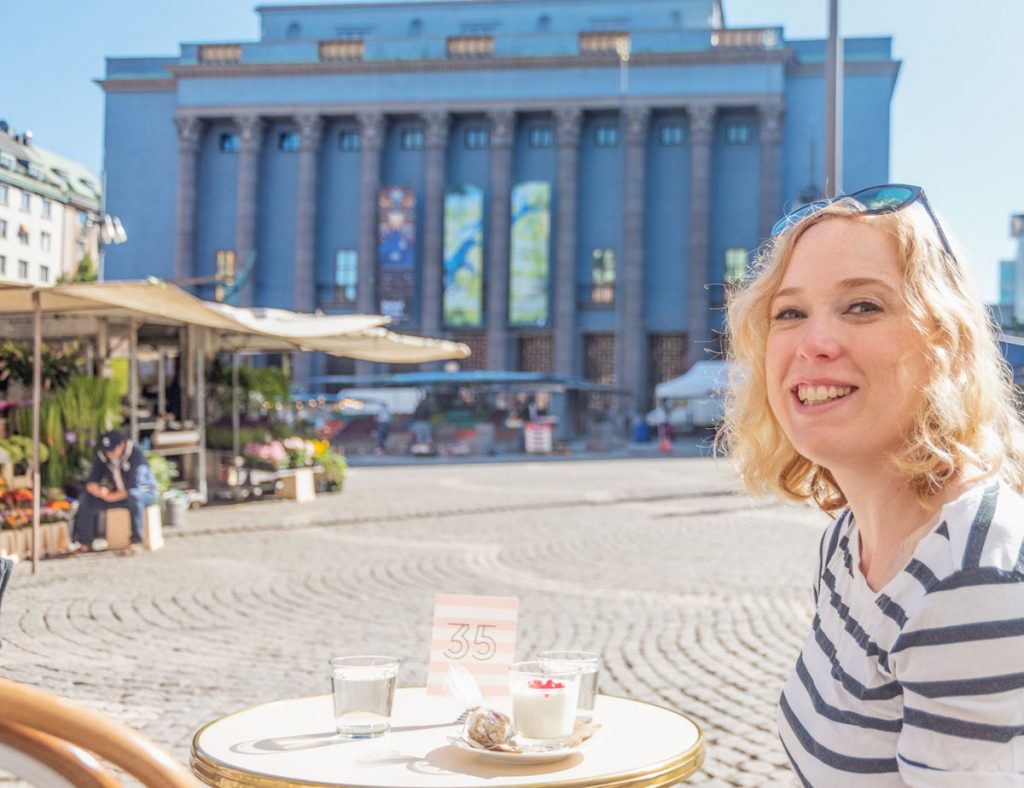 Jess found her happy place at Greta's
Moral of the story, even if the Haymarket is above your budget, make the effort to stop in at Greta's for a taste of the old world, classic design, bright pops of color and the summer sun that is enough to brighten anyone's day!
Bernie and Jess Watt are Australian travel bloggers living in New York City. For more Stockholm tips, visit here.
WHAT?
Greta's is a casual dining restaurant in the Haymarket Hotel.
WHERE?
Hötorget, 111 57 Stockholm, Sweden
HOW?
Greta's is open:
| | |
| --- | --- |
| Friday | 8AM–8PM |
| Saturday | 8AM–8PM |
| Sunday | 8AM–6PM |
| Monday | 8AM–6PM |
| Tuesday | 8AM–8PM |
| Wednesday | 8AM–8PM |
| Thursday | 8AM–8PM |
Follow & Connect with us