Step back in time and explore six of Vermont's historic covered bridges
We'd always wanted to see some historic Vermont covered bridges and the chance to see them in peak fall foliage made it a must-do.
A short history of Vermont covered bridges
Is there a more dreamy fall combination than a road trip through fall foliage taking in cider houses, maple farms and Vermont's famed red covered bridges. The green mountain state, Vermont is home to more than 100 historic covered bridges. The oldest bridge in Westbury dates back to 1820.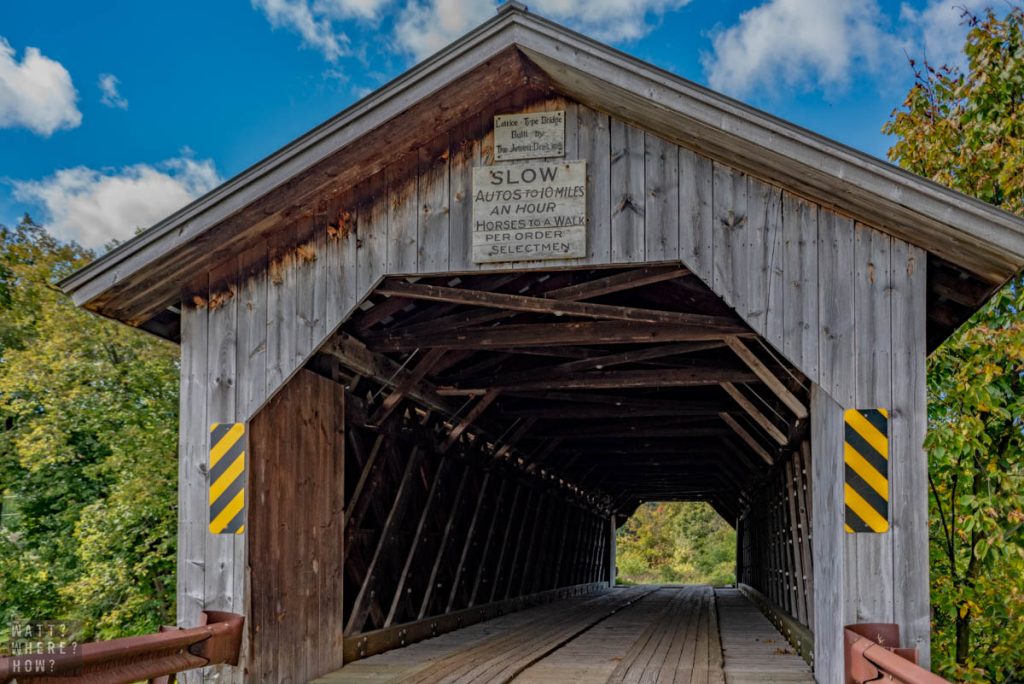 The ancient aroma of sawdust and lumber permeates the air, like you're on the floor of an old mill. Each covered bridge shares a similar cantilever construct, but they vary in length, height and girth. Most are narrow to fit a wide horse and carriage, a single train track or early model cars and are single lane for modern vehicles to cross.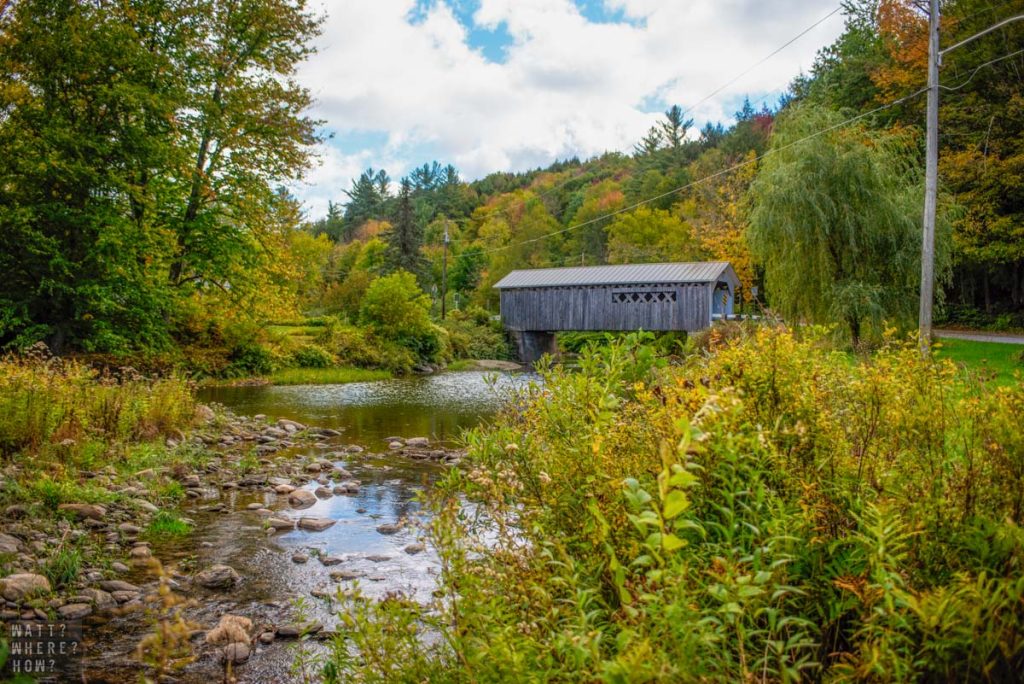 The Vermont covered bridges were designed to create safe passage even in extreme weather like the depths of a bleak northern blizzard. You can find hundreds of historically protected covered bridges across the United States, though Vermont and the north eastern states account for many of them.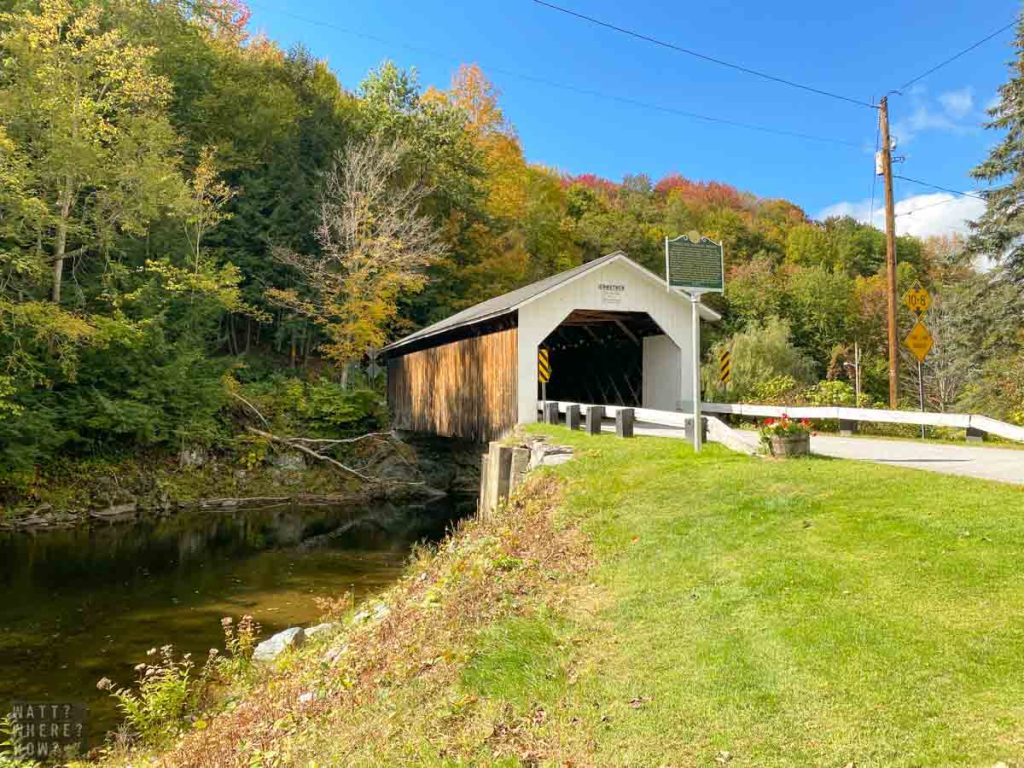 Comstock Bridge, Montgomery
Despite the name, which sounds like a telecommunications powerhouse, Comstock Bridge is one of the classic Vermont covered bridges that dates back to 1883. Constructed by the Jewett Brothers, it features a lattice design and the wood was milled in the nearest township, Montgomery. It crosses the fast moving Trout River and was extensively renovated in 2003. Due to the backdrop of maples and oaks, it's a stunning photo op if you're visiting in fall.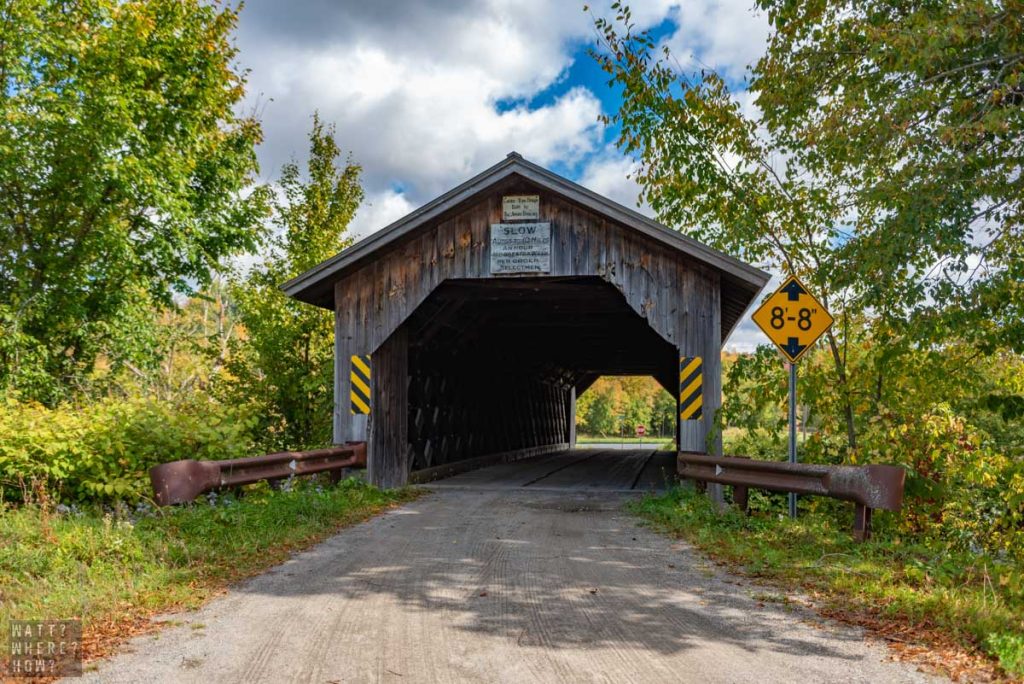 Longley Bridge, Montgomery
Also spanning the Trout River and built by the Jewett brothers, Longley Bridge is one of the surviving Montgomery Bridges that make northern Vermont that little bit more magical. The aroma of sawdust and fresh cut grass adds to the memories.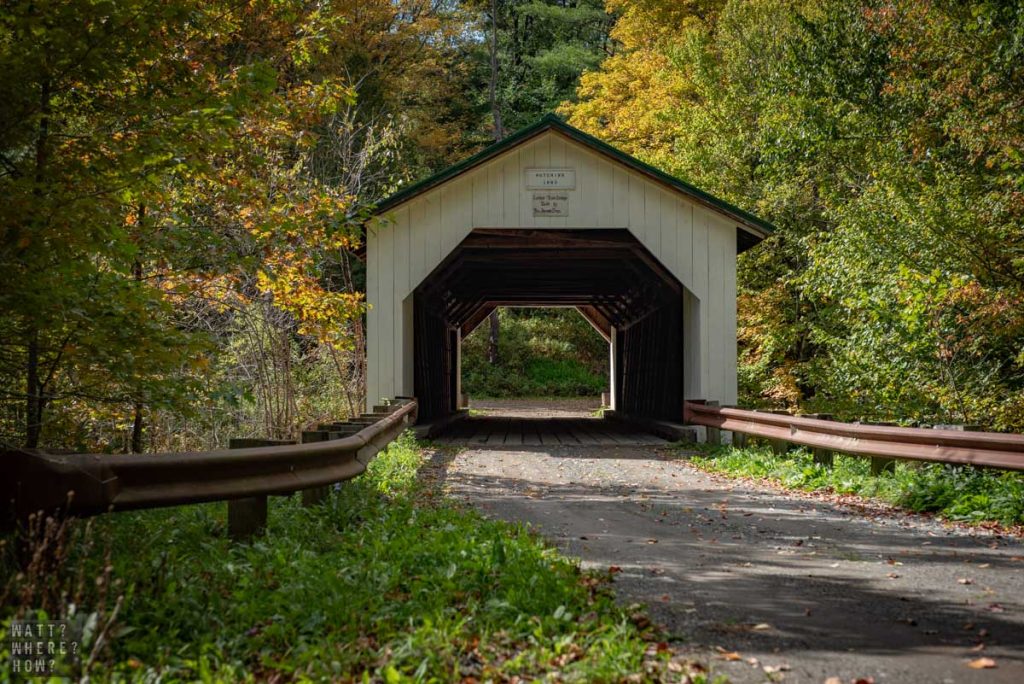 Hutchins Bridge, Montgomery
Hidden away off route 118 on the very quiet Hutchins Bridge Road stands another Jewett Brothers creation. It's extreme forest locale makes for beautiful photos of one of the smallest Vermont covered bridges if you're prepared to scramble down the mossy banks below. It dates back to 1883.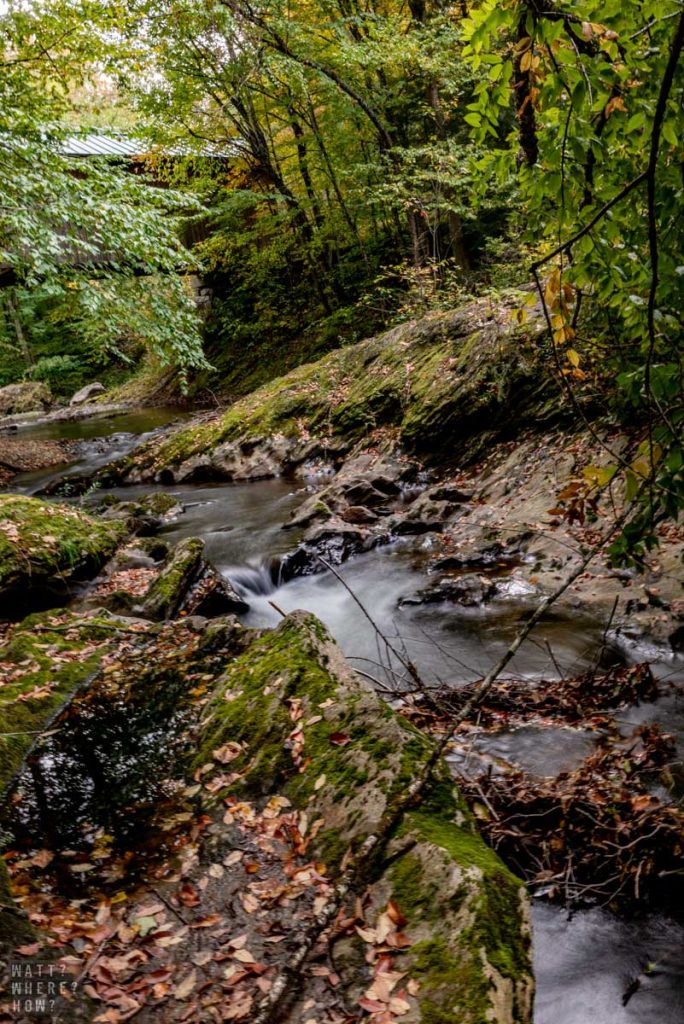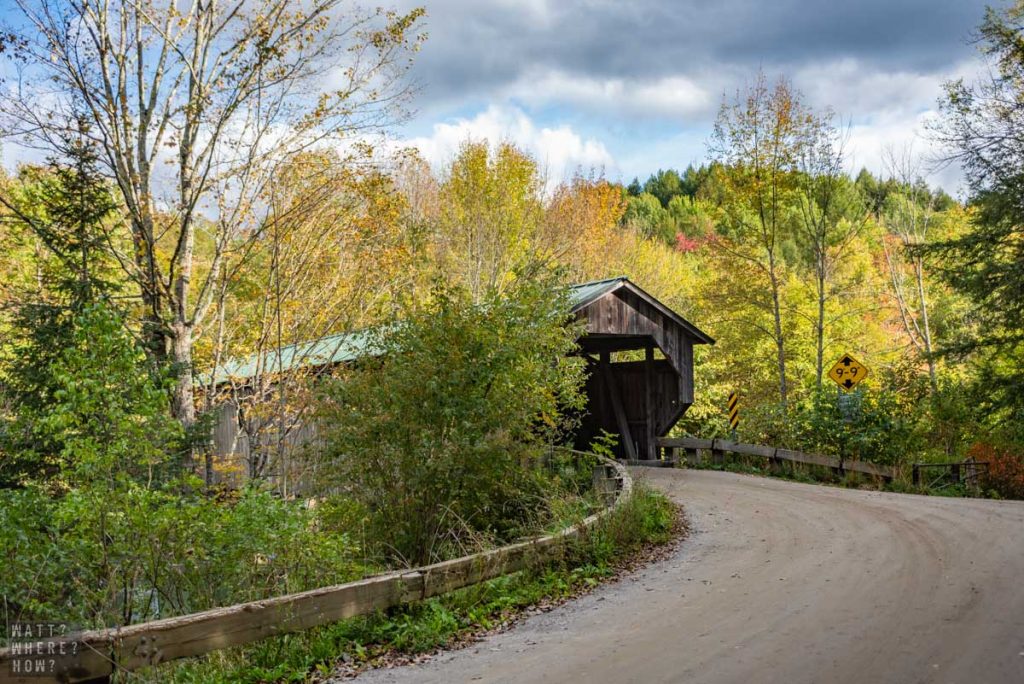 Grist Mill Covered Bridge
Known by many names, including the Canyon Covered Bridge and Bryant Covered Bridge, the Grist Mill Covered Bridge is just down from a historic grist mill. It spans Brewster River at Cambridge, Vermont, on Canyon Road not far from Vermont 108.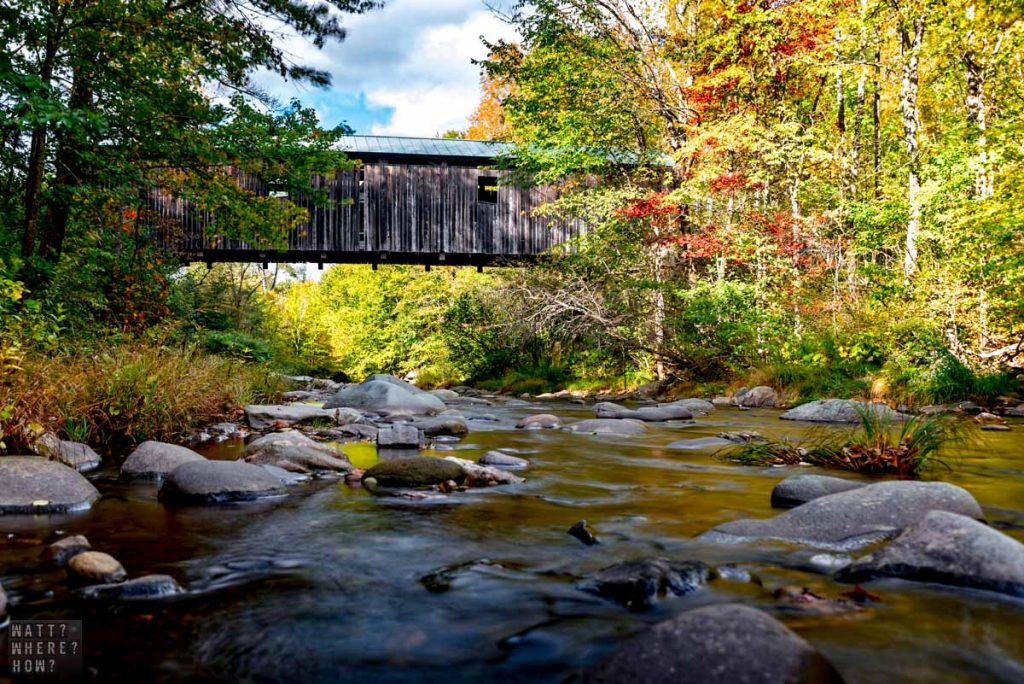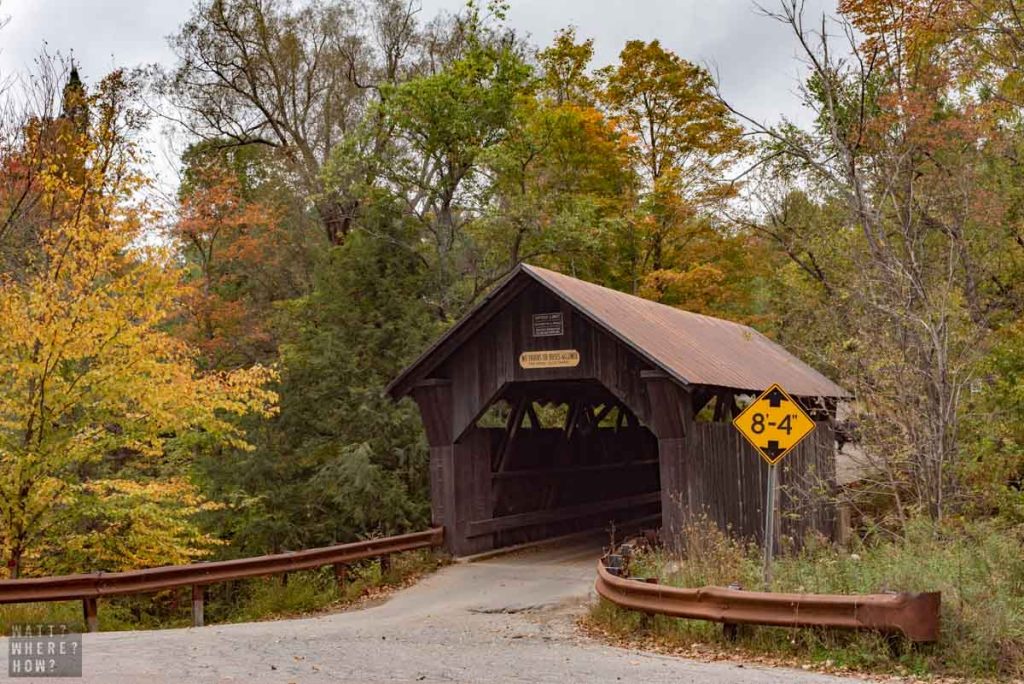 Gold Brook Covered Bridge
Also known as the Stowe Hollow Bridge, Gold Brook Covered Bridge was built by John W. Smith in 1844. Visiting it, we enjoyed a leisurely drive through thick forest canopies and stunning homes. It featured in an episode of Most Terrifying Places in America, where they told the haunting story of a poor local girl who suicided off the bridge in the 1850s, when her rich love wasn't allowed by his family to marry her.
Gold Brook was named after a local prospector, Abial Slayton, returned from the Californian gold rush in 1849. Still bitten by gold fever, he tried his luck at what was then called Hull Brook. He set up a sluice and was able to harvest $200 (a lot of money in the 1800s) of gold from the brook, prompting others to try their luck too. It still attracts panners, but is also gold for photographers.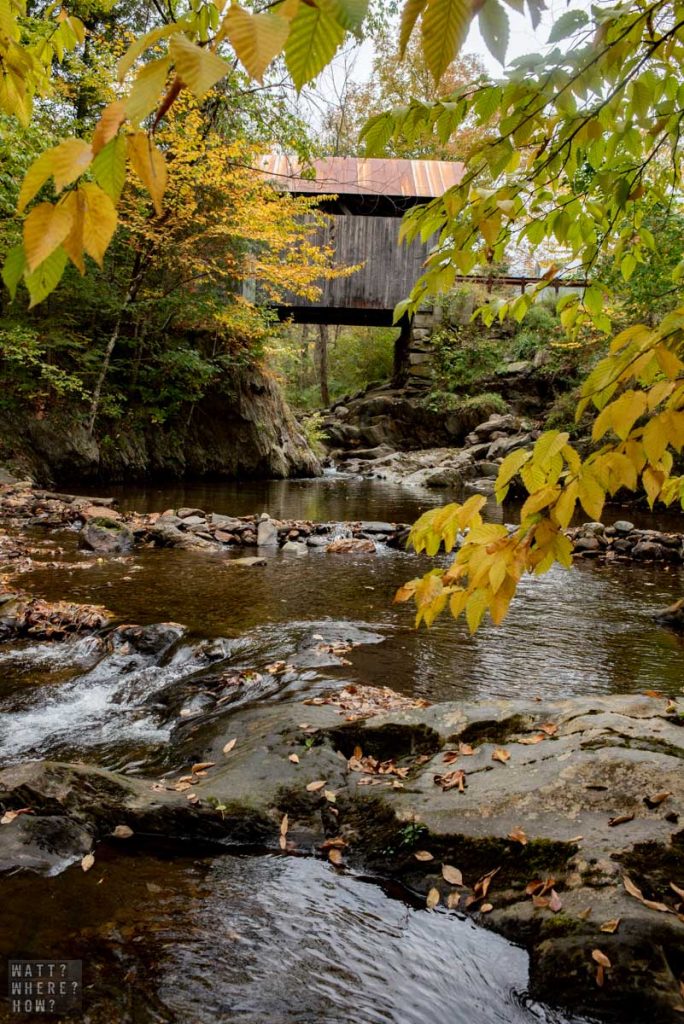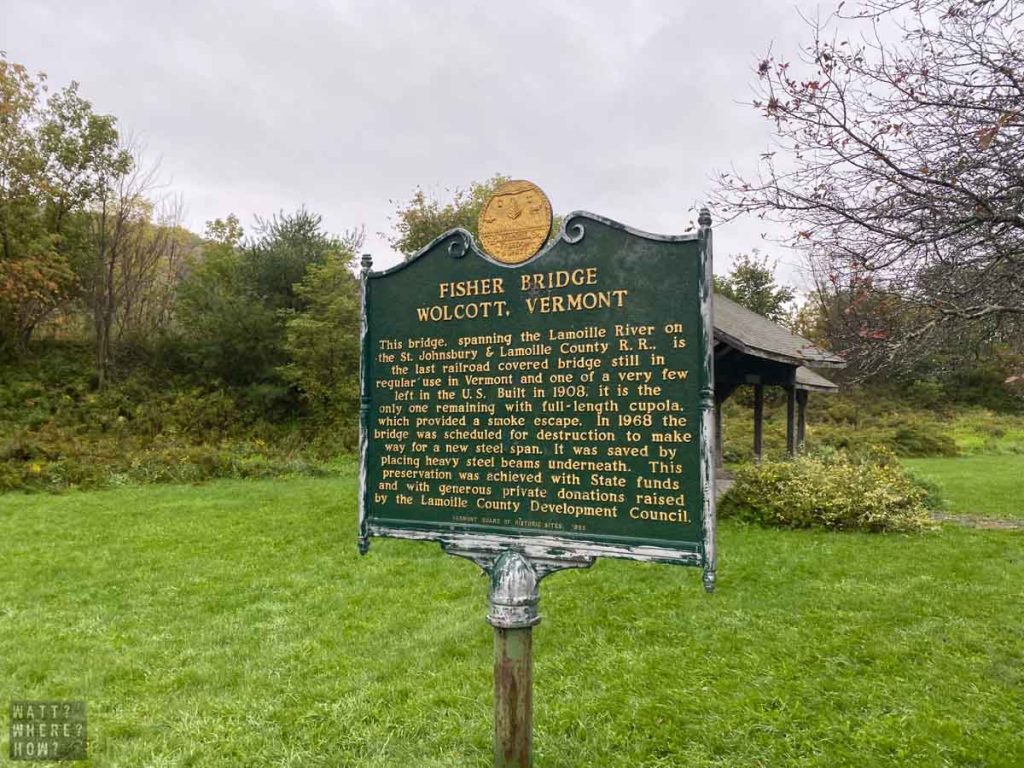 Fisher Bridge, Wolcott
Fisher Bridge at Wolcott is the most southern of the covered bridges we visited. And unlike the others, this is the last covered bridge to carry trains. Built in 1908, it features an elevated "cupola" to ventilate the smoke from its steam locomotive traffic. Situated on Vermont Route 15, it spans the Lamoille River.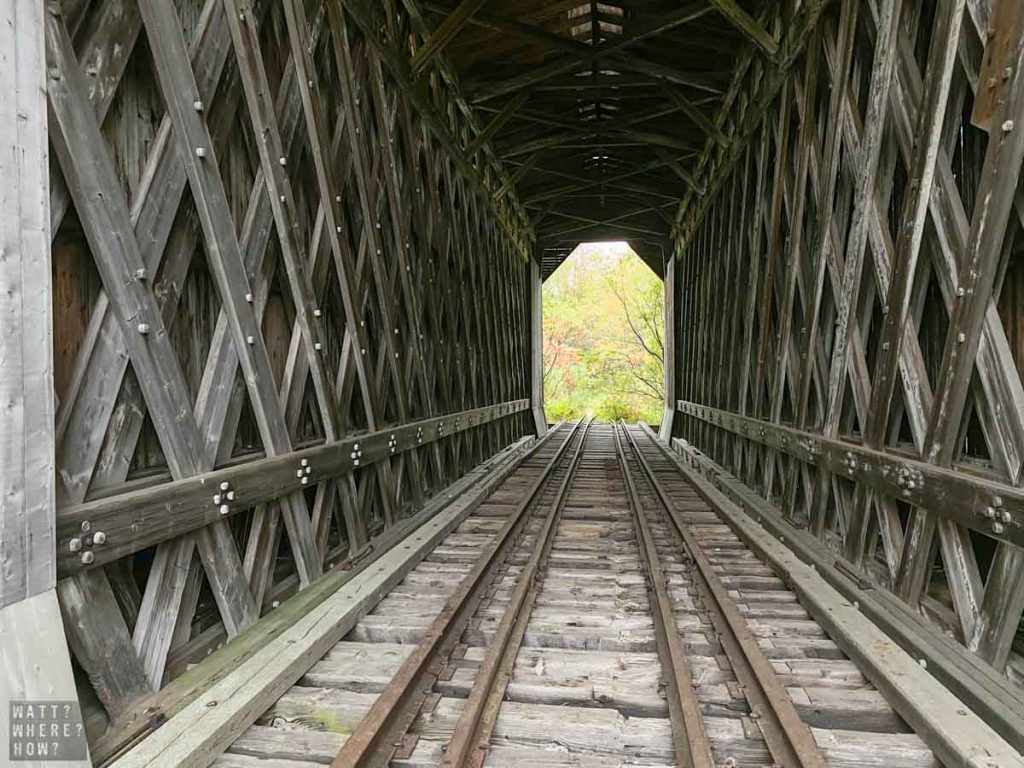 Looking for more vacation and road trip ideas across the northeast of the United States? We have great ideas across New York State, Vermont, Massachusetts, Rhode Island, New Hampshire, and Maine.
Follow & Connect with us