A quaint British style seaside community in the 1900s, a fetid pit of drug abuse and prostitution in eighties and now back to being an upmarket seaside community, St Kilda has more than a few stories to tell. 


Set on the shores of Port Philip bay, the beaches are a haven in summer, with a cool Antarctic breeze offsetting the extreme heat that Melbourne gets (as one of the four seasons in one day that it is so famous for). Beach goers flock here by day for the sun, sand, upmarket brunch cafes and traditional family owned fish and chip shops. By night, the demographics change significantly as the bars, clubs and rock venues open their doors.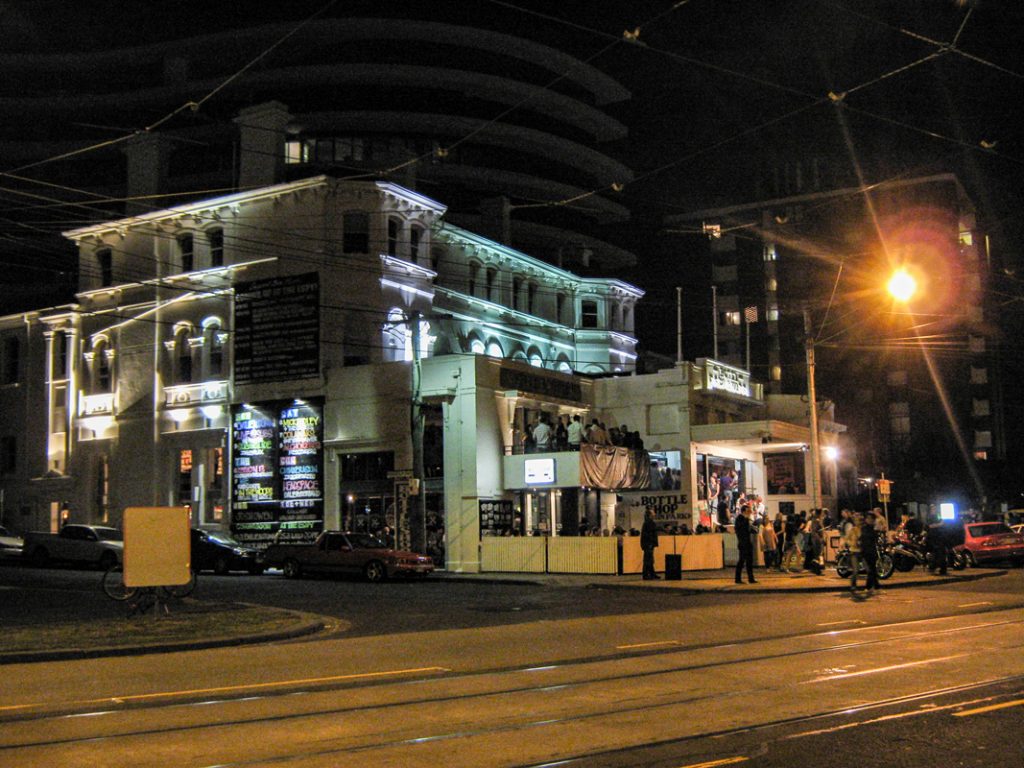 During the bad old days of the eighties and nineties, the low rent, high crime and vice appealed to artists and musicians, making places like the grand old esplanade hotel a thriving hot spot. The affectionately monickered Espy (the Hotel Esplanade) had all the trappings of a traditional seaside hotel, even including an old theater, the Gershwin Room. By the mid nineties it was one of Melbourne's hottest rock venues attracting the best touring acts and establishing the Victorian capital as having Australia's best music scene.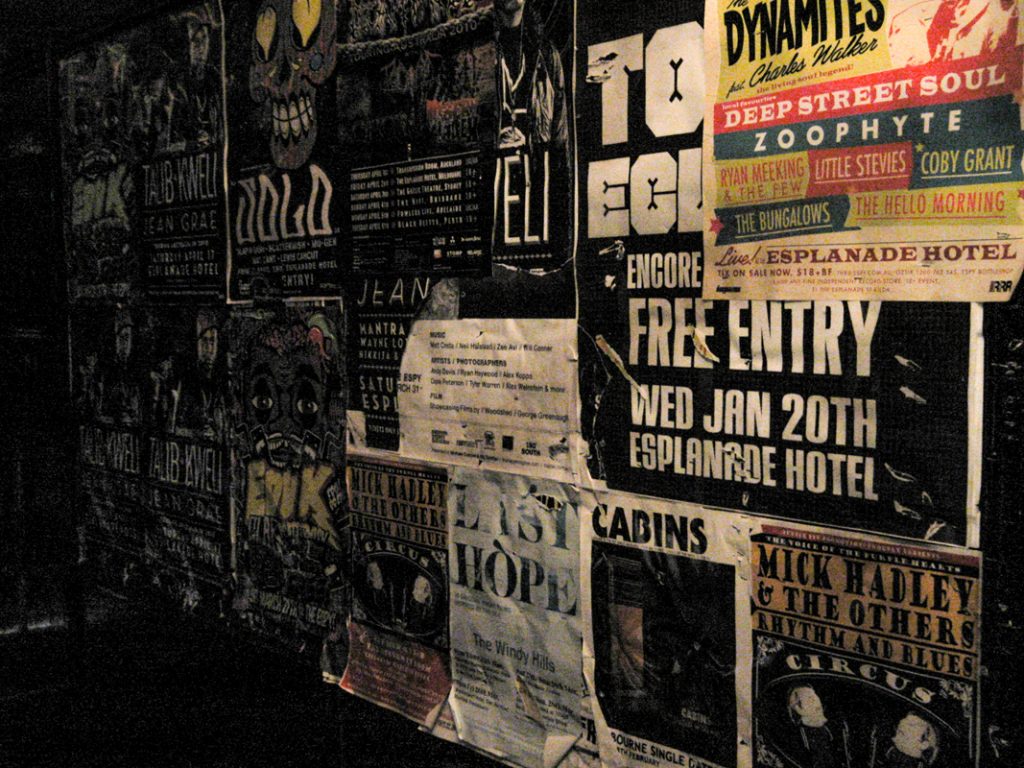 On any night of the week you could enjoy cheap beers and a Parma (a crumbed chicken schnitzel with an Italian tomato sauce, side salad and chips) while watching top reggae, blues, world or punk bands. The only downside was the carpet, which was so putrid, your feet would stick to it. It reopens in late 2018 after a five year renovation.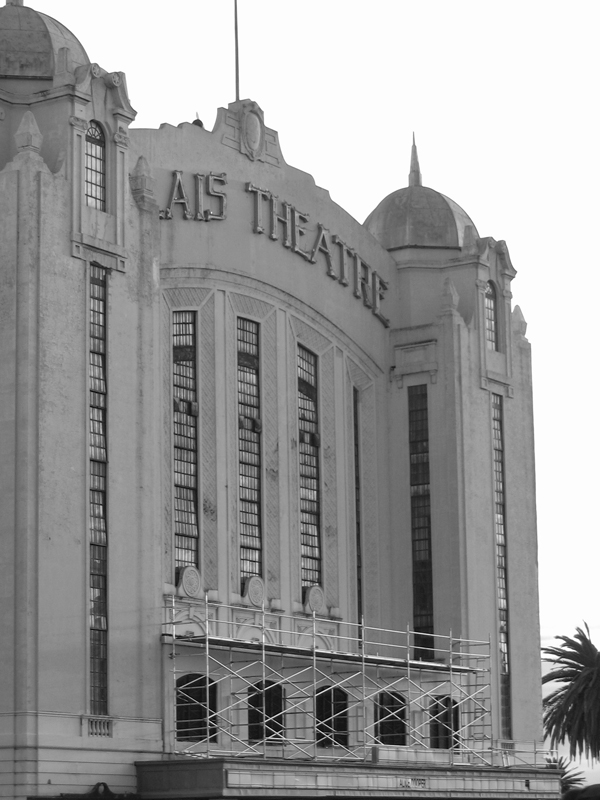 Another relic of the areas glory days is the Palais. This theater dates back to and has welcomed legendary acts like the Rolling Stones, INXS and Nirvana to perform.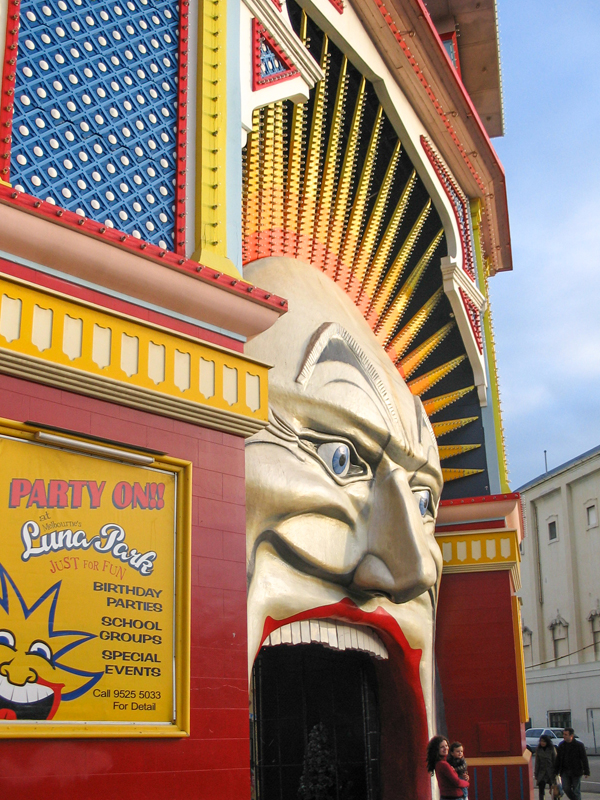 Any old world beach resort worth it's salt has to have an amusement pier. Luna Park, while not technically a pier, is that de facto fun park. Entering through Luna's somewhat manic smile, you'll be greeted by a classic sideshow with shooting galleries, basketball toss games, a carousel and the park's original wooden rollercoaster, the Scenic Railway that lurches and rattles dramatically along the timber track that traverses the top of the outer park walls.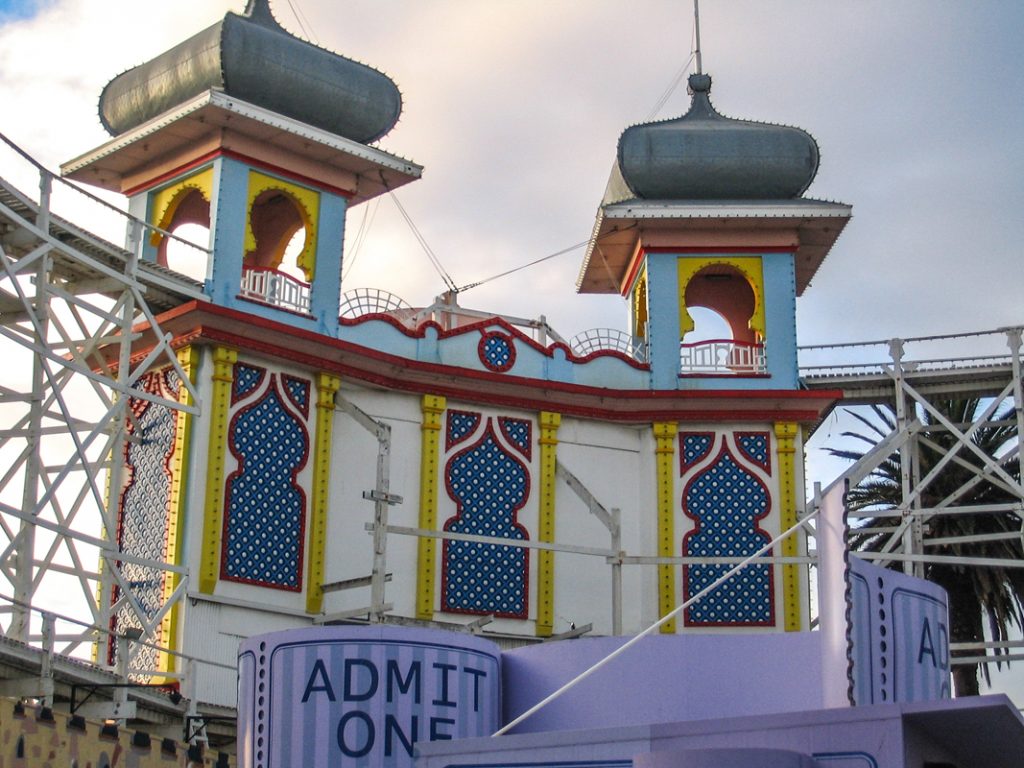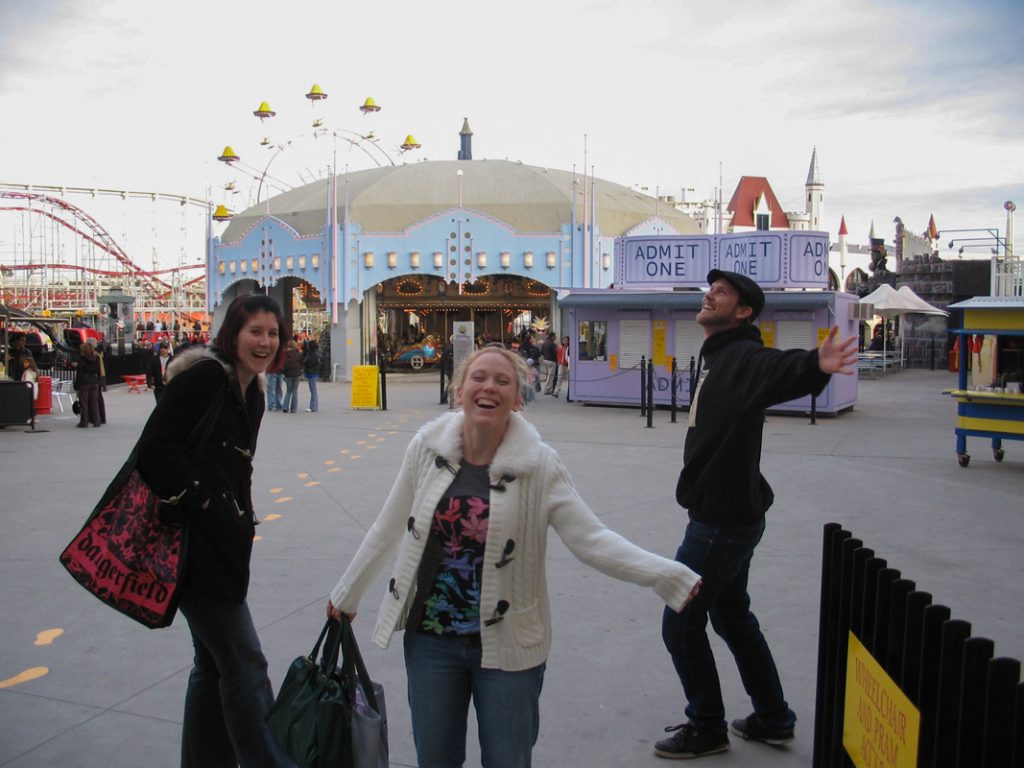 A trip to the beach has to include fish n chips and an icecream. We recommend Pink Flake where you can get all manner of deep fried goodness including Aussie delicacies like a deep fried pineapple fritter, just make sure you leave room for dessert.
WHAT?


St Kilda is a bay side community modeled after a Victorian era British resort.
WHERE?


The suburb centers around Acland Street and St Kilda Road.
HOW?
Take the 96 tram from Southern Cross station or Bourke Street Mall.
Follow & Connect with us