St Canice's Cathedral is the birthplace of modern Kilkenny.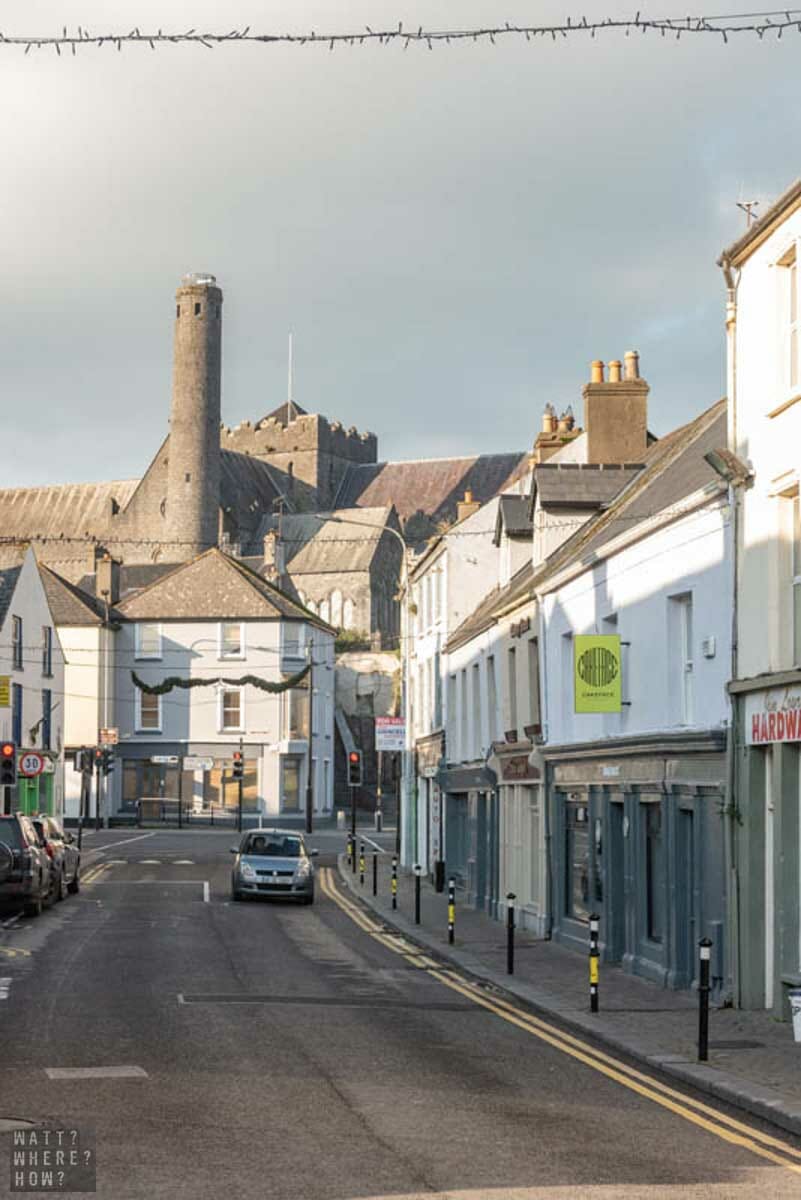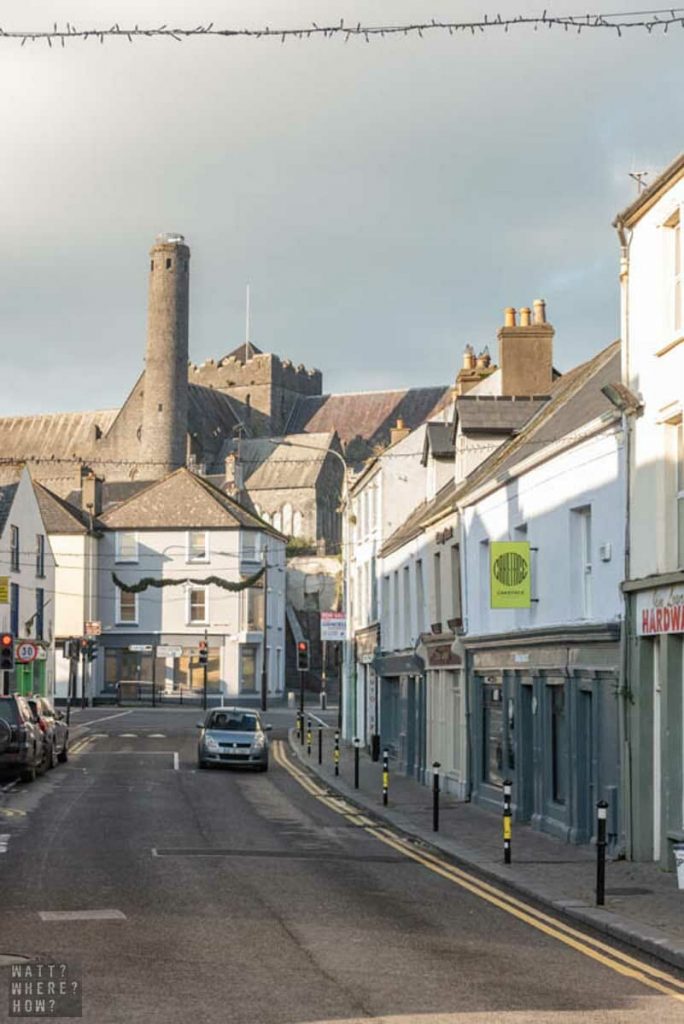 St Canice's Cathedral, also known as Kilkenny Cathedral dates back to the 13th century and is built on the site of a monastery dedicated to St Canice that stood in the 6th century. The English gothic architecture is from around the 16th century though the round tower predates the rest of the church, a relic of the 9th century.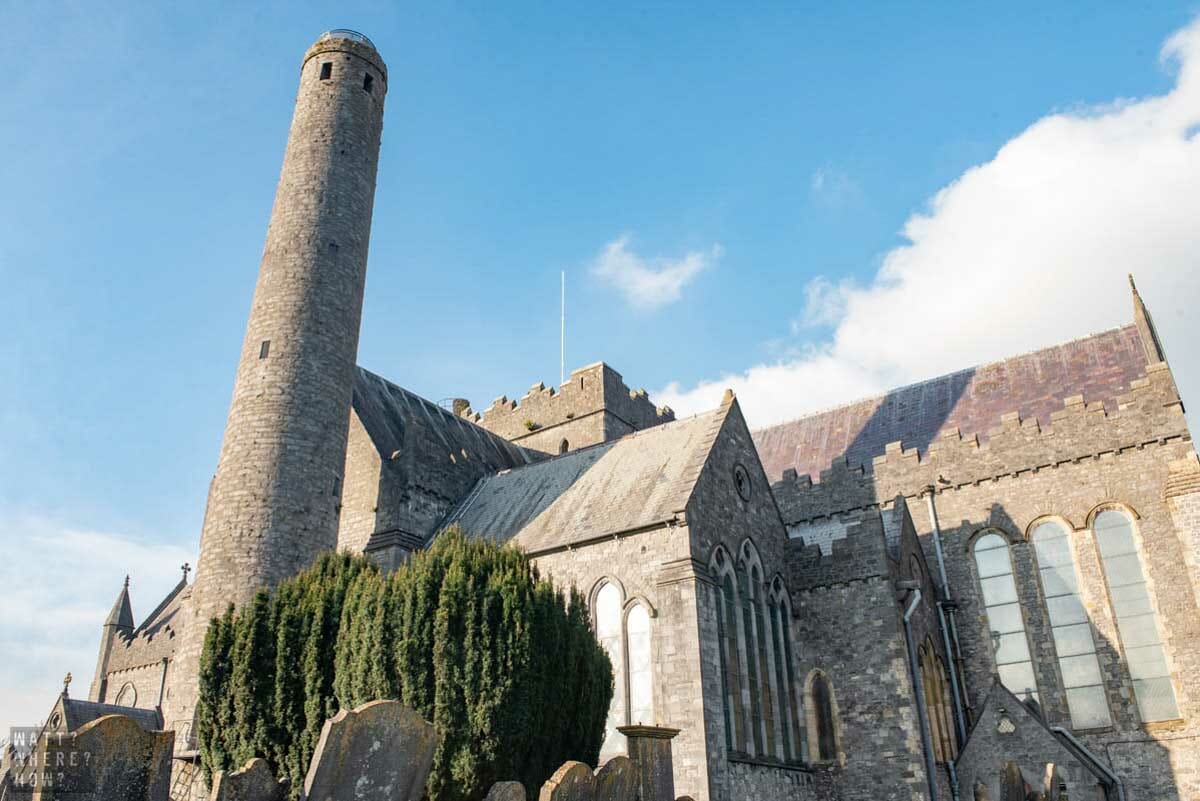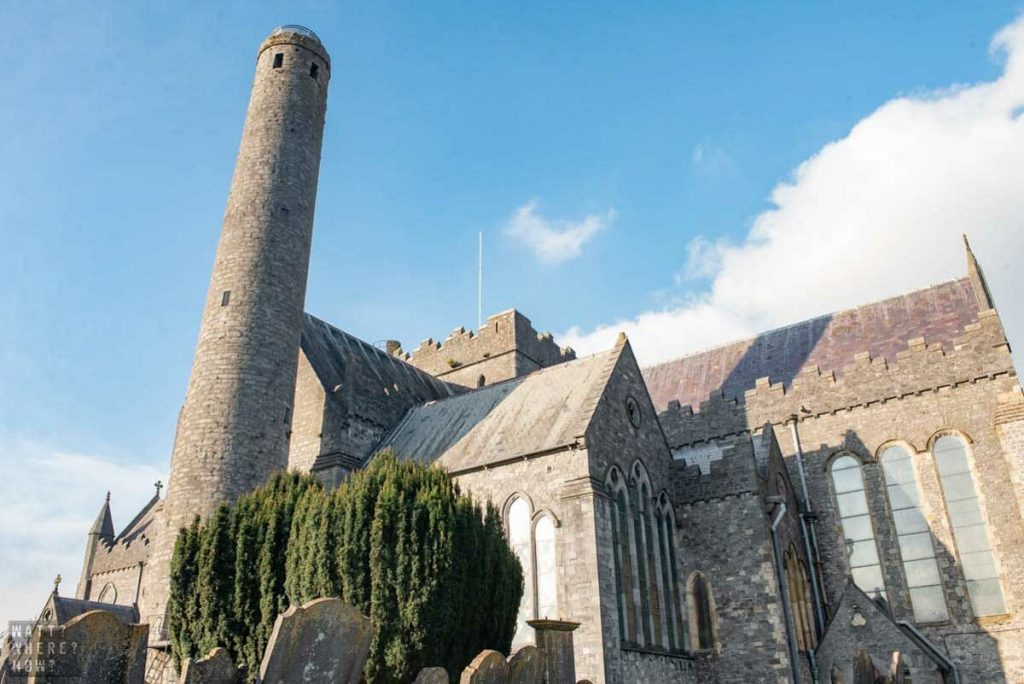 It is one of three Celtic towers still in a condition that can be climbed but after our efforts climbing another claustrophobic medieval tower in Estonia, we were quite happy to just appreciate it from the hallowed turf below.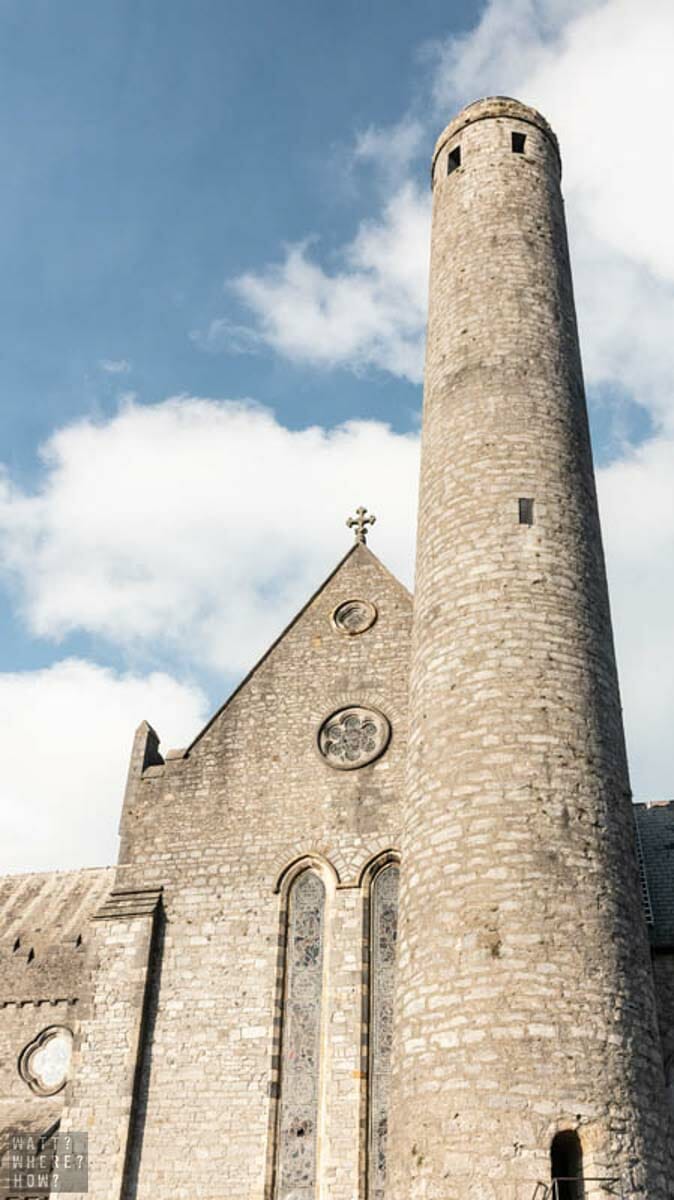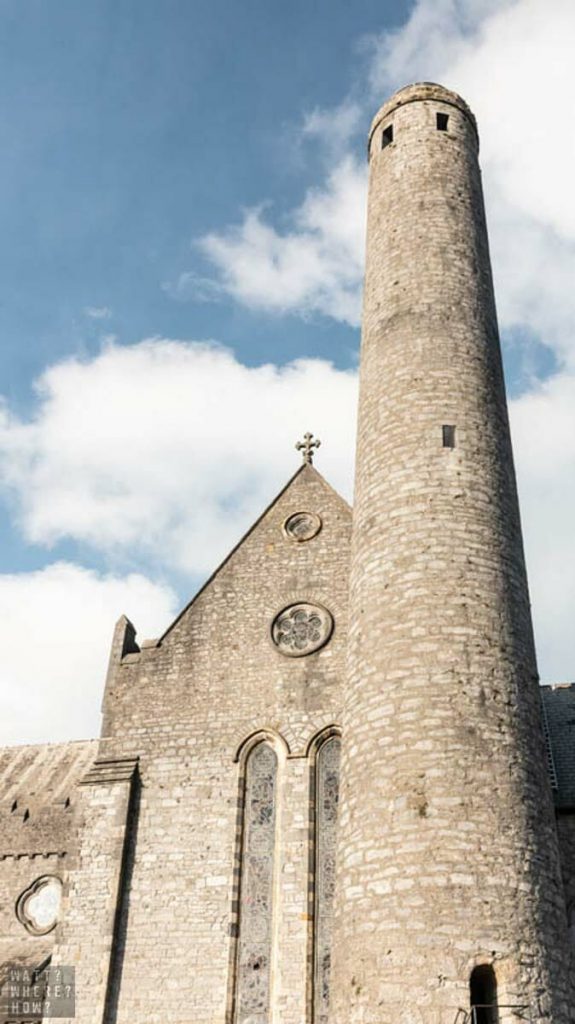 Kilkenny translates to Canice Church and it's this ancient name that connects the Watt family so strongly to the region. It's a family tradition that the eldest male in our lineage carries Canice in his name. Bernie's grandfather was Canice Victor Watt, his Uncle Kenny (short for Canice) carries the name and it's one of Bernie's middle names.
Inside, the cathedral is well preserved with the baptismal font dating back to the middle ages. The second longest in Ireland (a strange claim to fame), its limestone structure blends limestone and black marble with majestic clerestory windows. Under the seat of the medieval throne in the North Transept can still be found the ancient stone of enthronement for bishops.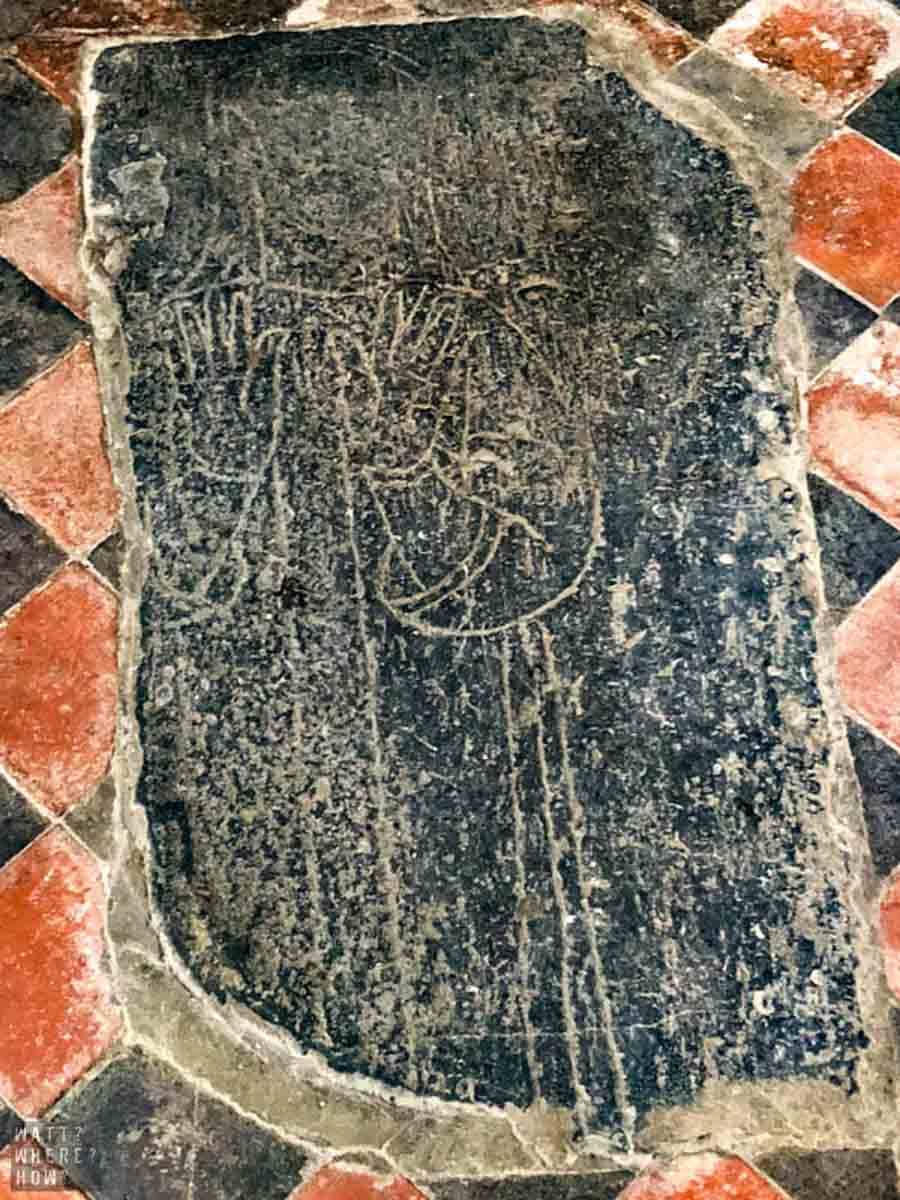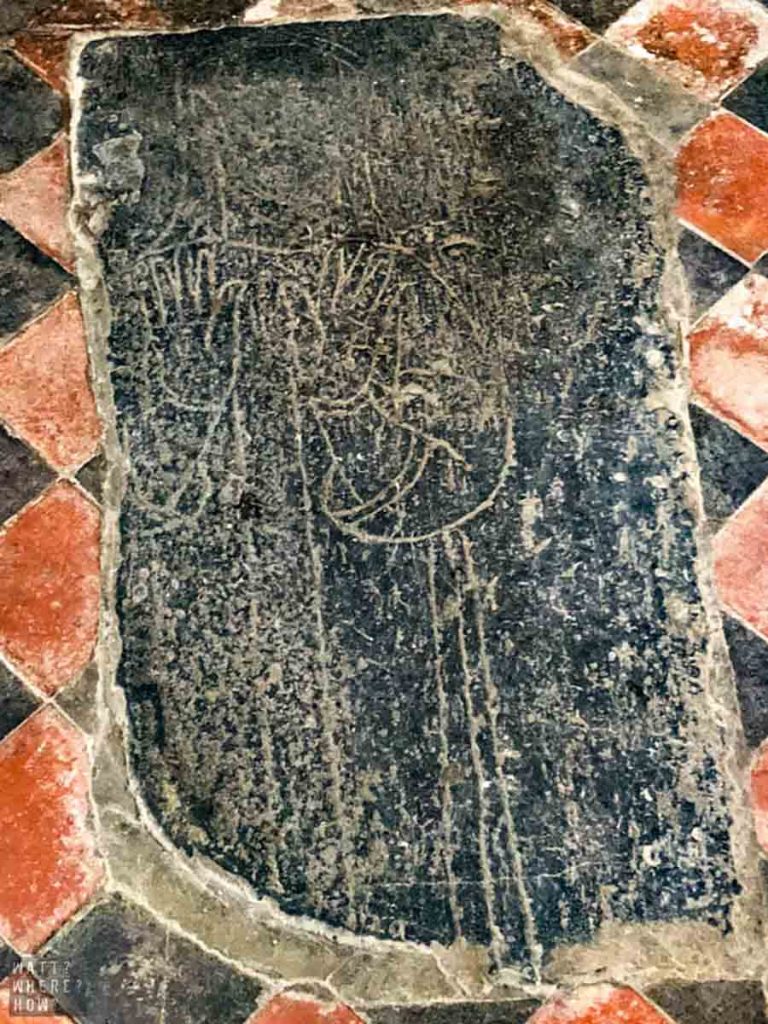 St Canice's survived the turmoil of the Reformation by becoming a Church of Ireland property, where Roman Catholics were not allowed to worship. It's a blessing, as the grandeur and glory of this fine architectural and ecclesiastical relic can still be appreciated in the purest form.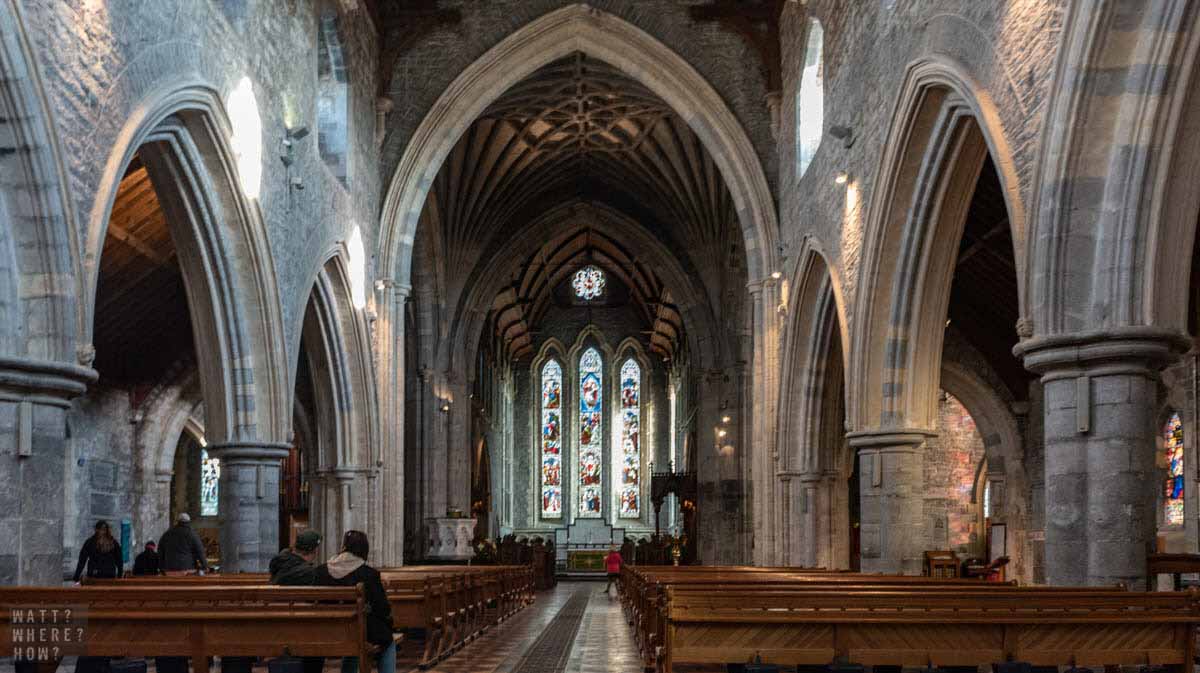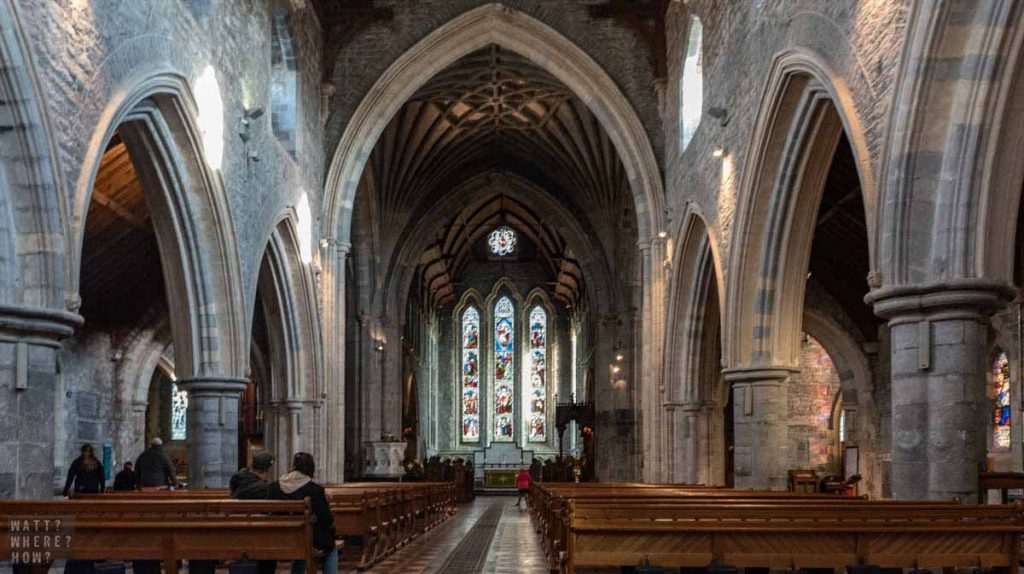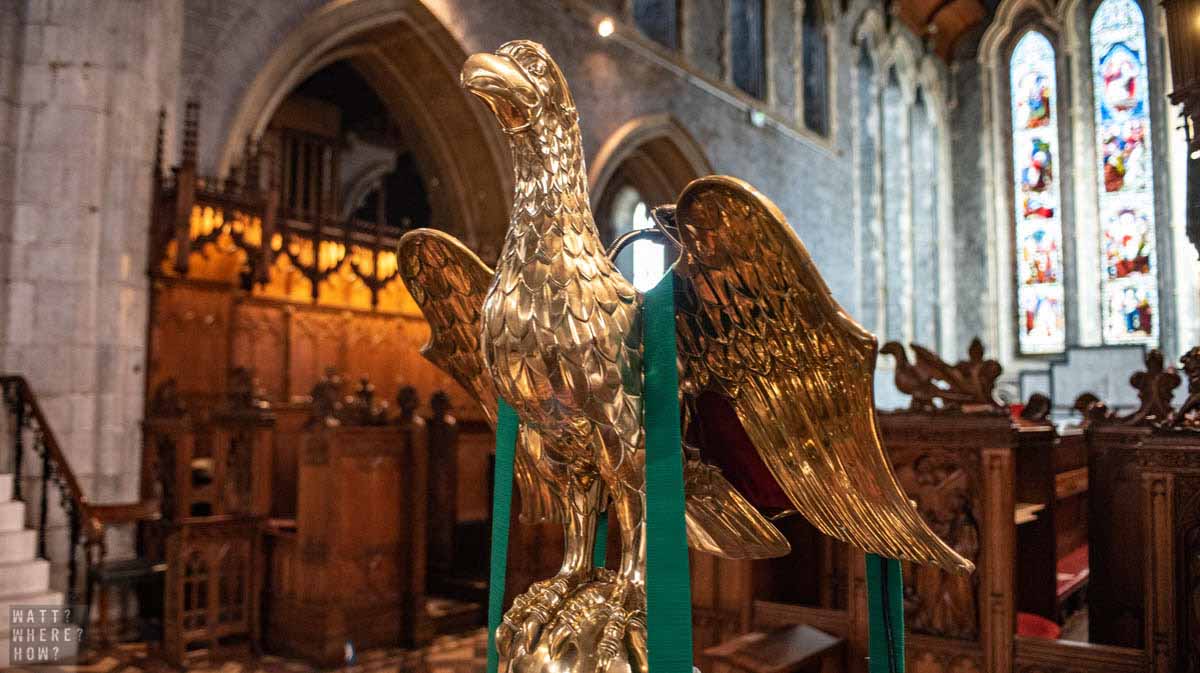 Bernie and Jess Watt are Australian travel bloggers living in New York City. Explore more of Ireland here.
Inspired to visit St. Canice's? Pin it or share it!
---
WHAT?
St Canice's Church is Kilkenny's main cathedral and the basis for the town's name – St Canice's Cell.
WHERE?
St Canice's Cathedral sits at the base of Main Street at
HOW?
April, May & September: Monday – Saturday: 10am – 5pm last admission 4.30pmSunday: 2pm – 5pm last admission 4.30pm
June, July & August:Monday – Saturday: 9am – 6pm, last admission 5.30pm Sunday: 1pm – 6pm
October – March: Monday – Saturday: 10am – 4pm last admission 3.30pm, Sunday: 2pm – 5pm last admission 3.30pm
ENTRANCE RATES 2018

CATHEDRAL
ROUND
TOWER

Combination
(Cathedral and Round Tower)


Adults

4.50
4.00
7.00
Concession
3.50

4.00
6.50
Groups
(10+PAX)
3.50
3.00
6.00
Groups (10+PAX) with a Cathedral Guide
4.00
3.00
6.50
Family Ticket
12.00
12.00
15.00
Follow & Connect with us