Netherworld Brisbane Arcade bar has transformed the former Shamrock Hotel into a live music venue.
For over one hundred years (and long before Netherworld Brisbane, an arcade bar, or computer gaming was a thing), The Shamrock Hotel was a Fortitude Valley icon frequented primarily by journalists and old alcoholic barflies. In the nineties and early noughties, Bernie's band used to play the tiny, sweaty back room while young punks pre-gamed in the front bar before heading out to gigs at the neighboring 2,000 capacity The Arena.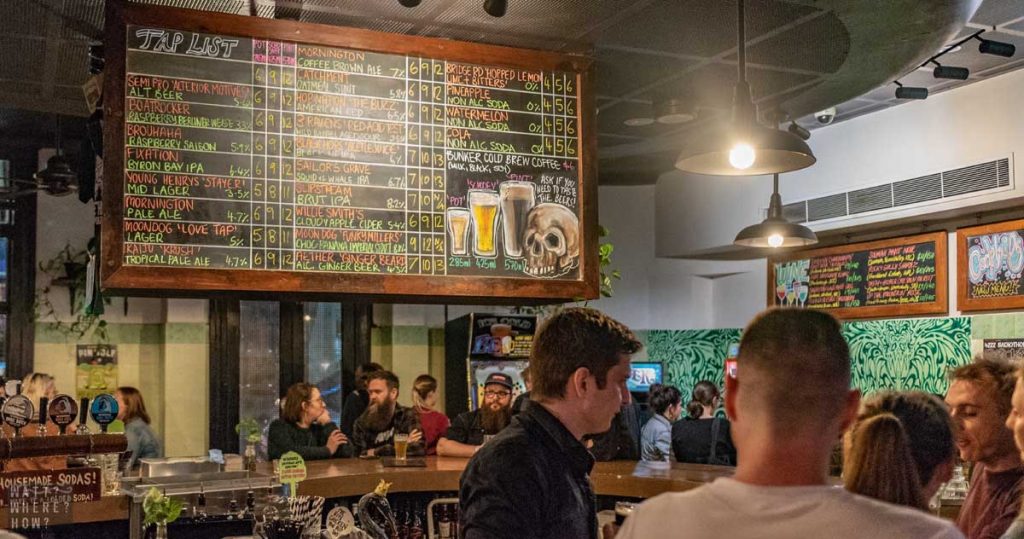 Local venue history aside, the old in-the-round front bar is still there but Instead of the old alcoholics and shitty tap beer, there's now a capacity crowd and some of Brisbane's best craft beers on tap. The six or seven slot machines that used to beckon drinkers to their misfortune have gone but there's a familiar glow coming from the next room.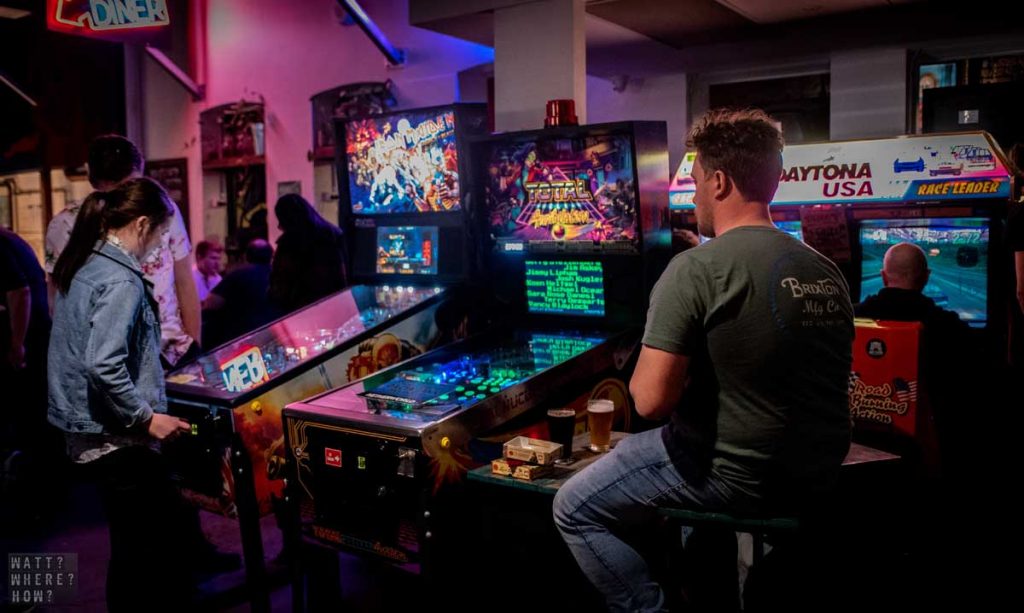 Spread across four areas, Netherworld Brisbane is now a retro arcade bar. Here you'll find a selection of the best classic pinball, arcade cabinets, and vintage consoles, plus a selection of newer but equally popular games. A small kitchen dishes up pub friendly food to line the tummy and grease up the joysticks and a wall of hand-painted toilet lids (you read that correctly) by Queensland artists pay homage to pop culture icons.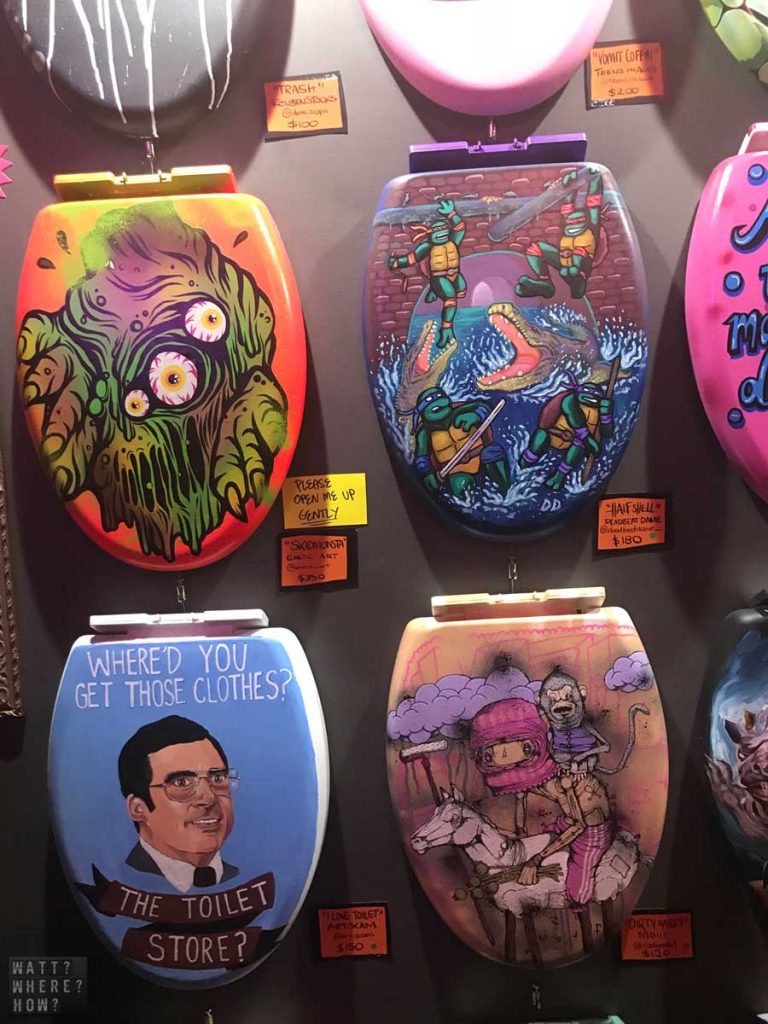 But this isn't exclusively for nerds like us. Or is it? The sidebar (what was once a Govinda's Hare Krishna restaurant) is now jam-packed with arcade cabinets but at one end, an intimate stage hosts some of the city's up and coming indie-rock acts. It's refreshing to see the bar bring back live music and it adds an extra level of interest for those who prefer to live beyond the screen.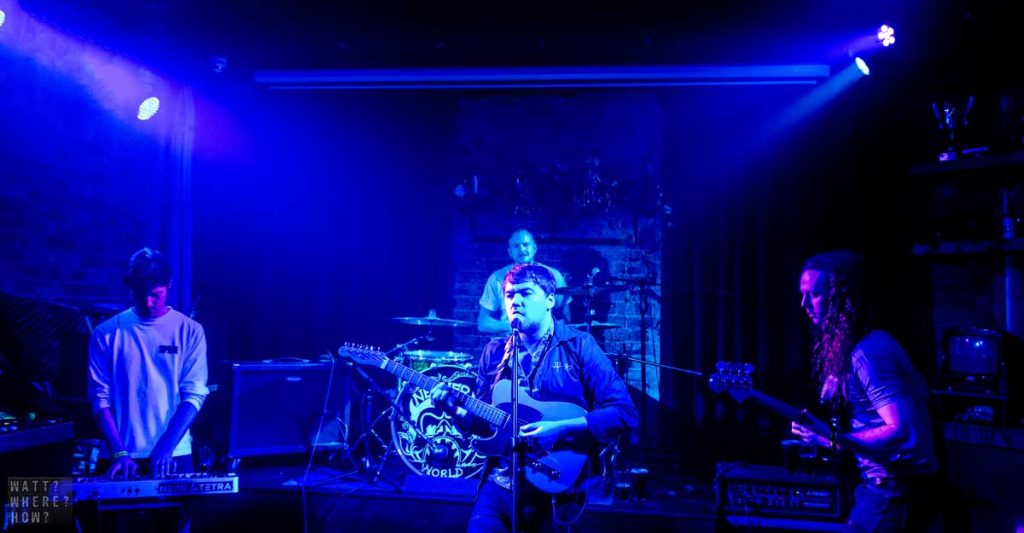 Netherworld reinvents a classic Brisbane bar for a new era and we've got to say, we like it!
Finally, this is an arcade bar for players. Beyond the library of 16-bit arcade machines and challenging pinball classics, the bar offers a selection of classic computer game consoles, and a truly impressive selection of board games to cater for all levels of gaming obsession.
---
---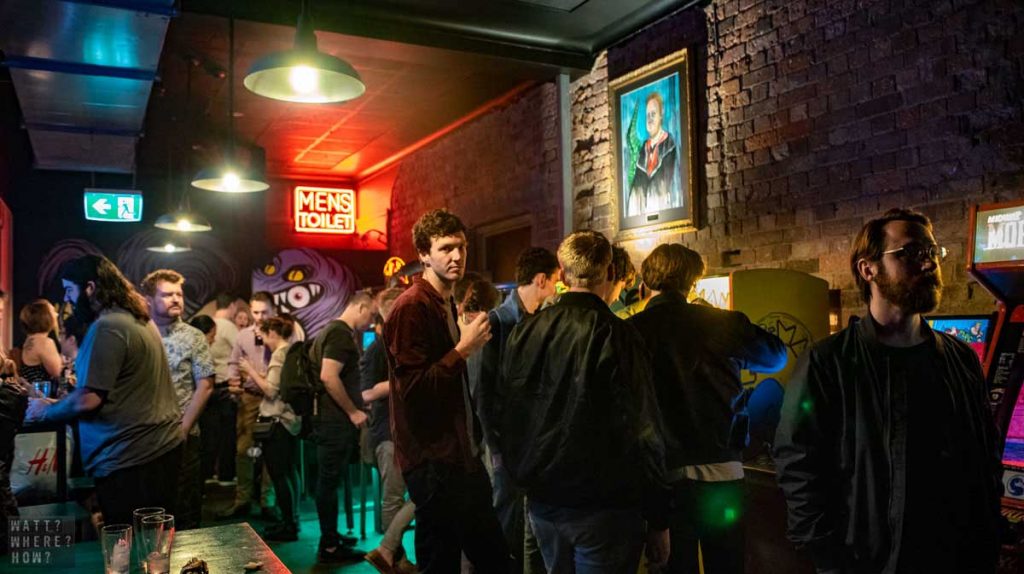 WHAT?
Netherworld is an arcade bar meets craft brew-gaming-music venue that unites good tunes with classic retro arcade games washed down with quality local beers.
WHERE?
Netherworld Brisbane sits on the corner of 186 Brunswick St, Fortitude Valley
HOW?
| | |
| --- | --- |
| Monday | Closed |
| Tuesday | 12–11PM |
| Wednesday | 12–11PM |
| Thursday | 12–11PM |
| Friday | 12PM–1AM |
| Saturday | 12PM–1AM |
| Sunday | 12–11PM |
Follow & Connect with us