Milo's Yard is a pinball bar in Ridgewood, streets away from Bushwick.
Milo's Yard in Ridgewood on the border of Brooklyn and Queens is a hidden gem for drinkers and pinball fans alike. Since 2015, the brainchild of Barcade/The Gutter alum, Claudia DeMairo and David Poh has been serving up cold beers and chilled vibes in a place that few other than locals have discovered. This is your perfect neighborhood bar where the beers are cheap, the pinball's classic and tunes are just right for any situation.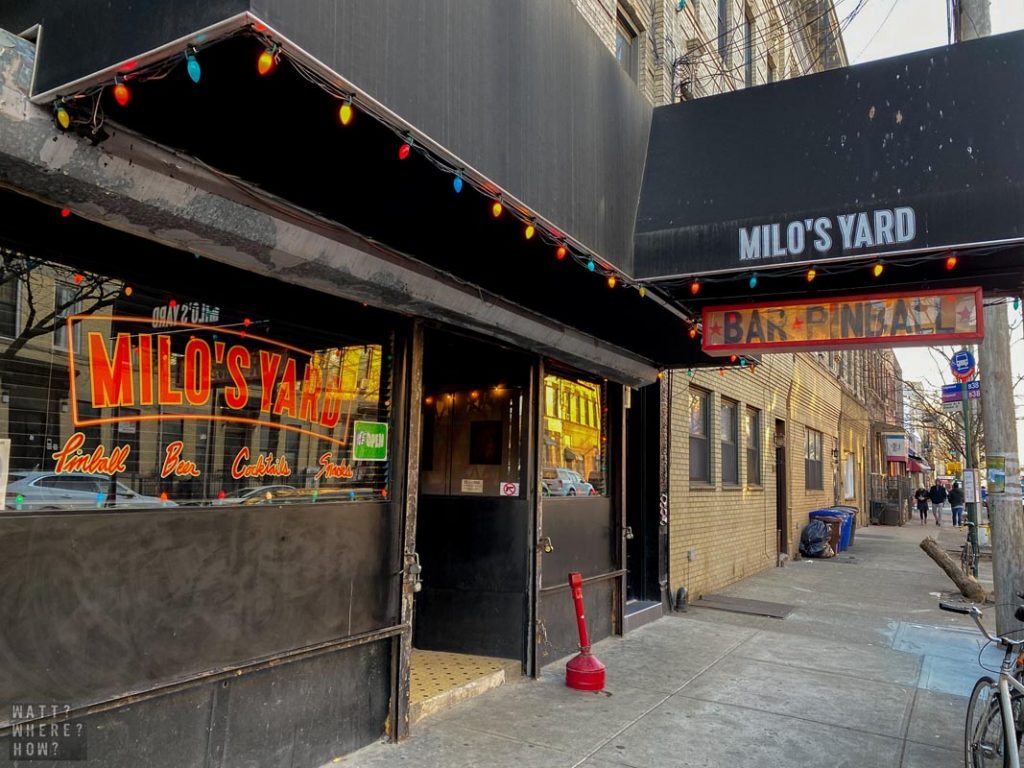 Sit back and relax
We usually chill here on a Sunday afternoon and whether there's a crowd or not, someone's manning the turntables, spinning some classic blues, ska, or rocksteady. The draft selection ranges from New York creations like Finback, Greenport and KCBC to Narragansett, and Guinness. You can get happy hour deals most of the day and like any good self-respecting NYC dive, there's a pint and shot deal. If you dare, try the house specialty of adding a frozen margarita topper to your beer.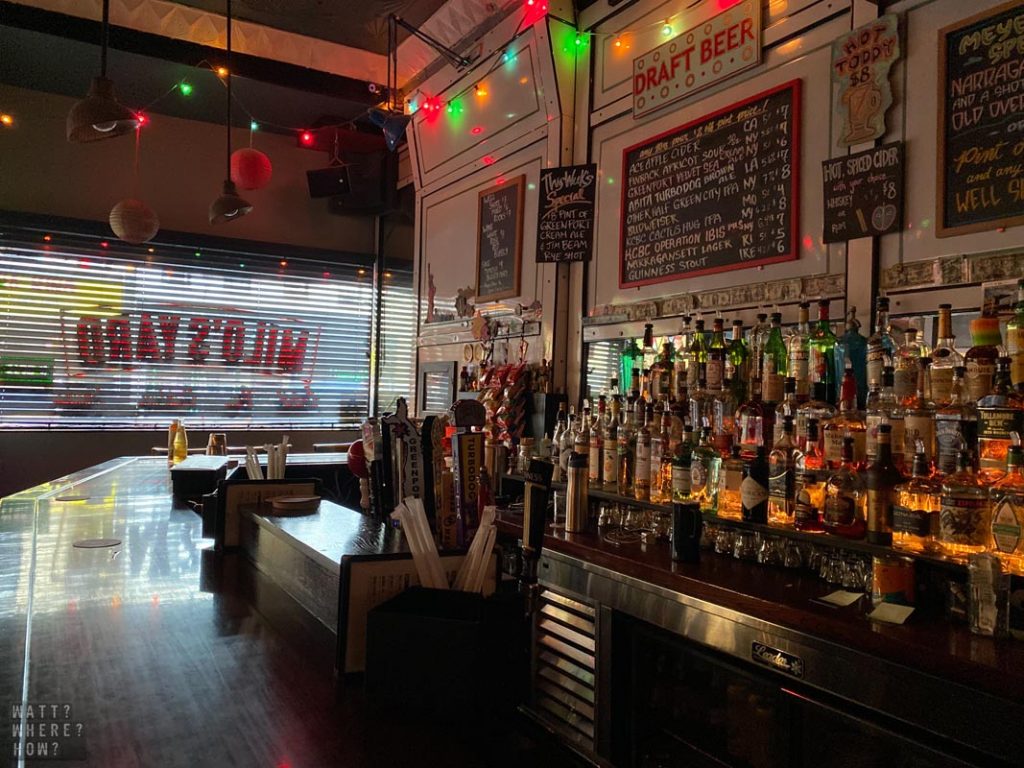 Rather than plates of hot fries and wings, the food offering is simple – Chicago style hotdogs, or Jamaican beef patties – but somehow that fits the mood perfectly. Out the back there's a small selection of pinball machines and early in the week, there's a ladies' pinball league for a little friendly competition. Finally, the yard exists in summer, a tiny beer garden to congregate under the sun or stars.
---
WHAT?
Milo's Yard in Ridgewood is a pinball bar with a great vibe.
WHERE?
564 Seneca Ave, Ridgewood, NY 11385
HOW?
Take the M train towards Queens and get off at the Seneca Avenue station. It's about a six block walk from the subway.
For more amazing bars, restaurants, and experiences across New York City, check out our full archives here.
Follow & Connect with us