Before Steve Irwin was anyone, Lone Pine Koala Sanctuary was the place to go to cuddle koalas and see a real saltwater crocodile.
Lone Pine Koala Sanctuary is the closest place to go to cuddle a koala from Brisbane. Its inner urban location, accessibility by bus and river cruise and proximity to the state capital makes it the go-to for all wildlife fondling activities when in Brisbane for a short time. Sadly, Australia Zoo has overtaken Lone Pine in terms of popularity but that also comes with a hefty price tag. Lone Pine remains your best bet for seeing Australia's bizarre yet beautiful wildlife without needing to take up a full day.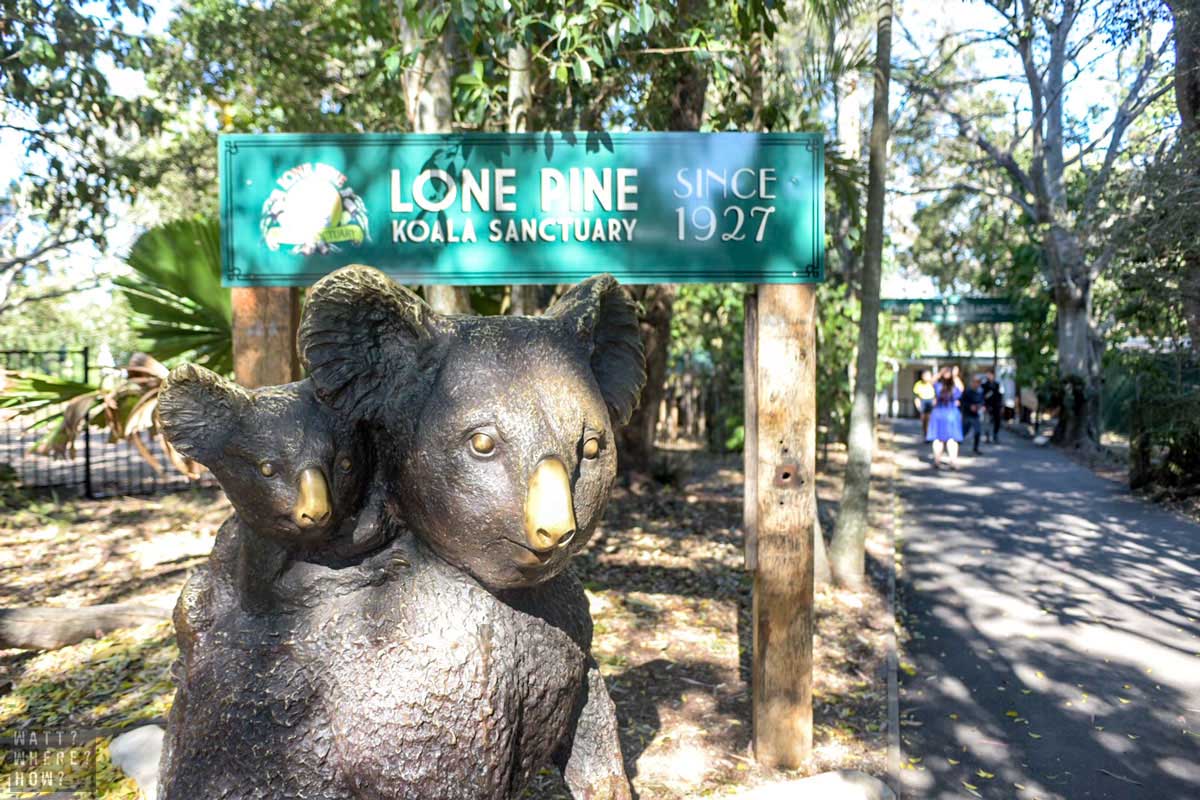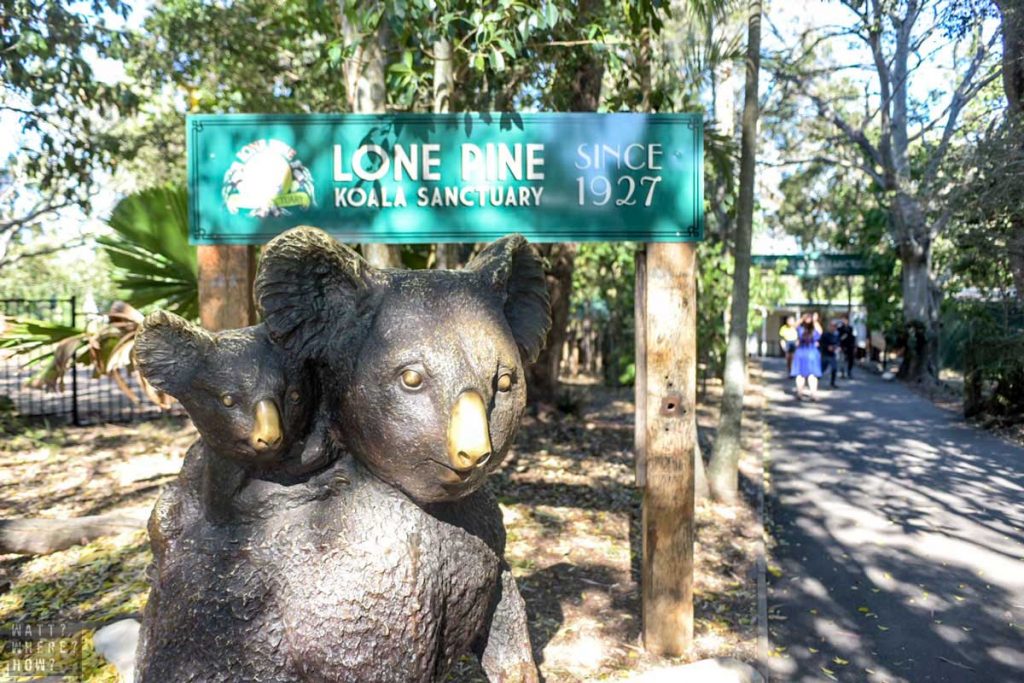 Set in the leafy (and rather well to do) riverside suburb of Fig Tree Pocket, Lone Pine is a haven for caged animals but has more than its fair share of natural fauna that lives in the area anyway. Expect to see Eastern Water Dragons, Galahs, Cockatoos and rainbow lorikeets roaming freely as well as the black red and yellow scrub turkeys.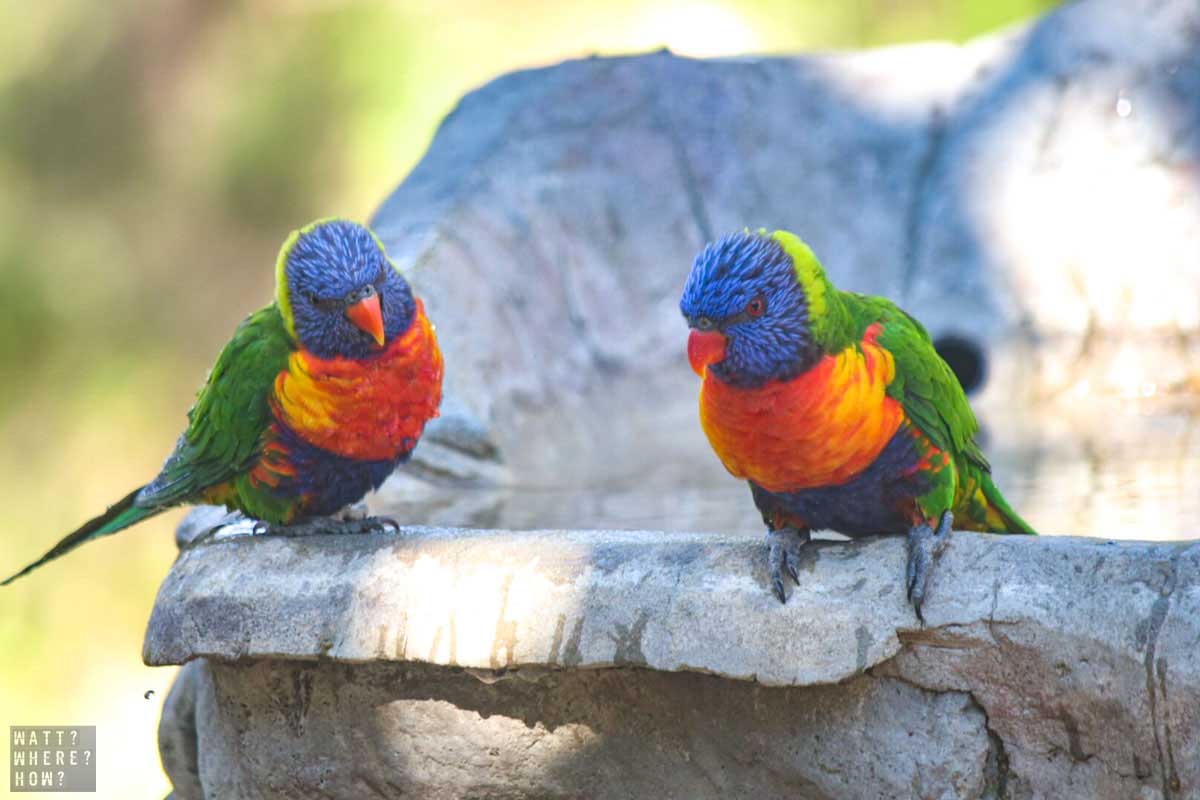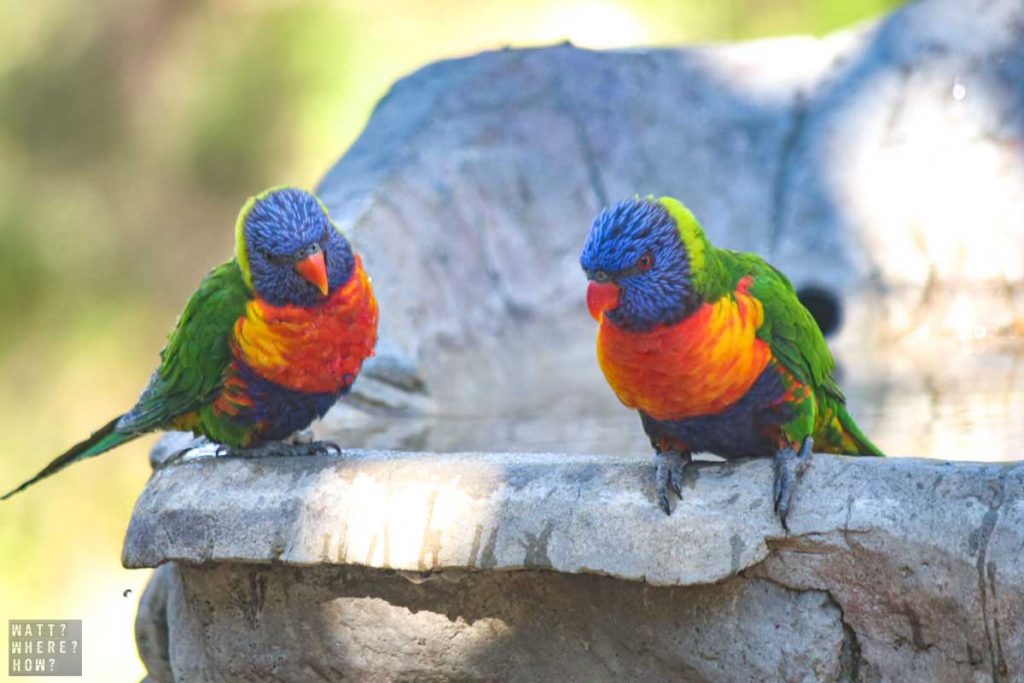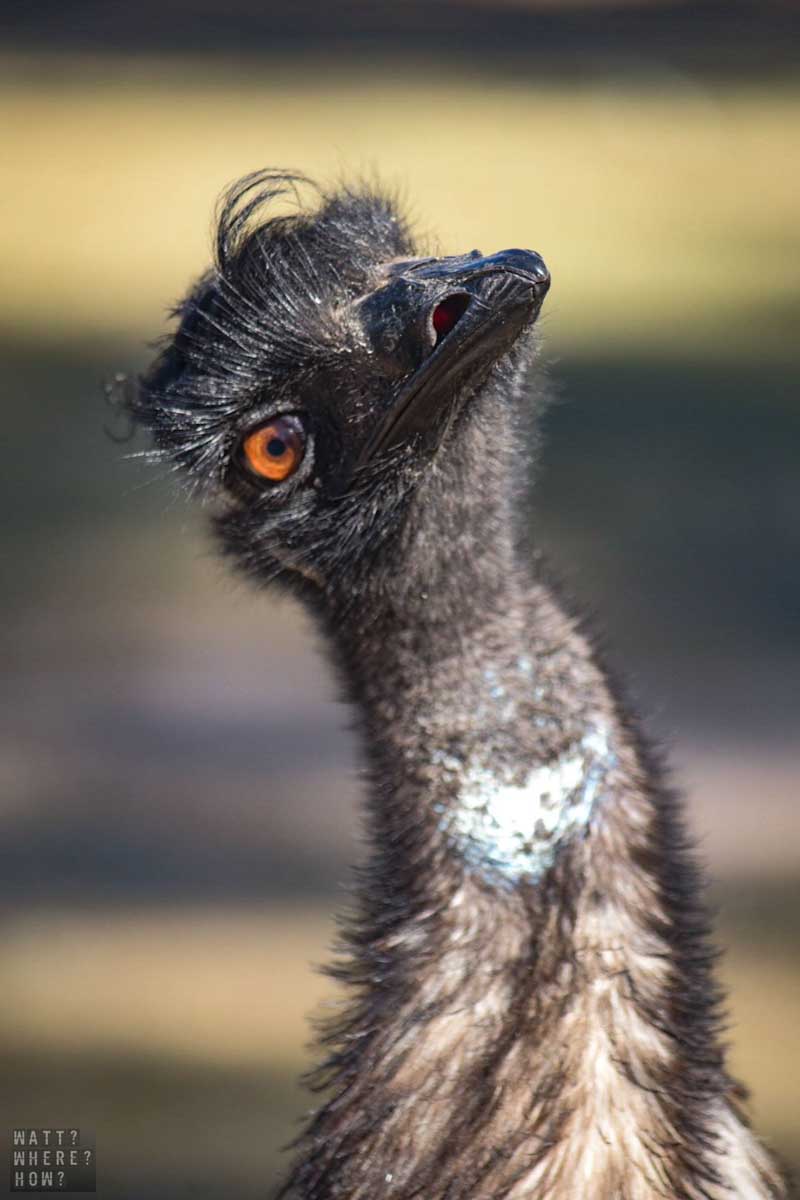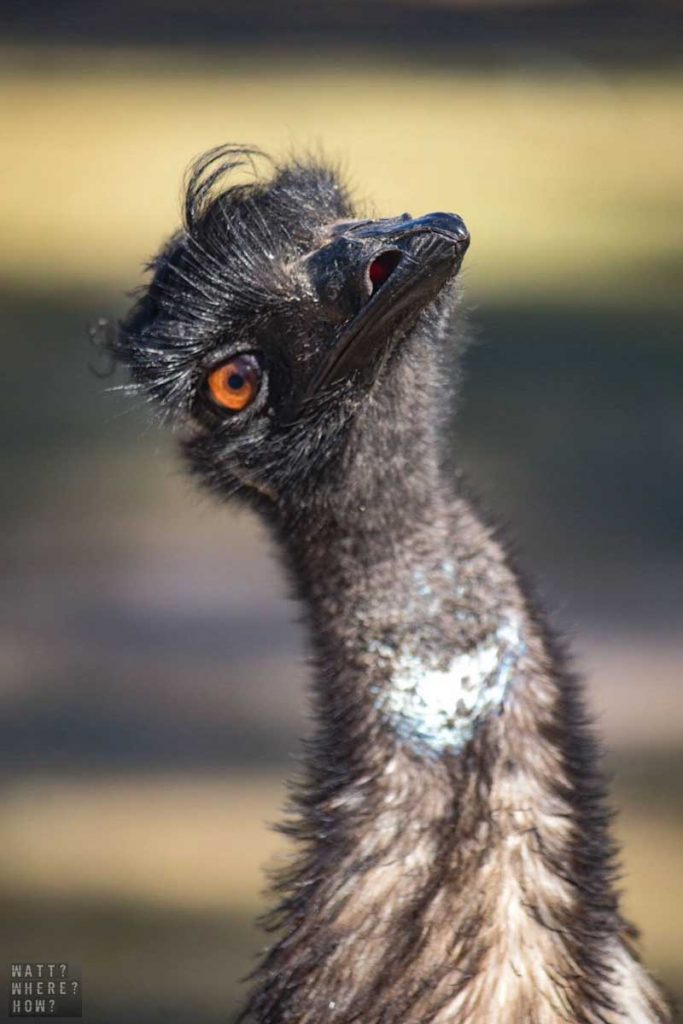 Roaming almost just as freely is a paddock full of kangaroos, wallabies and emus – lazing in the sun or wandering around and engaging with visitors. You may even see joeys pop their heads out of their mothers' pouches.
The roos are super chill and accepting of snacks that can be purchased for them from the general store. For families, there is also a mini petting zoo of farm animals.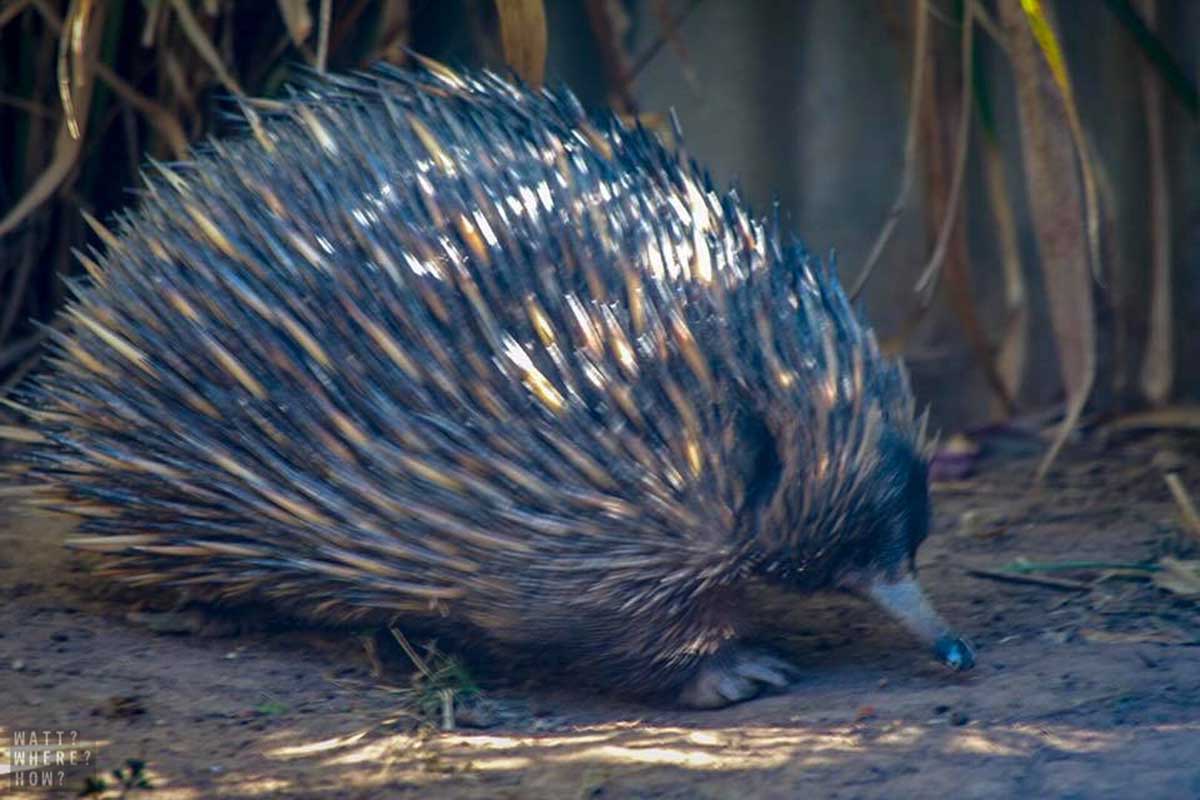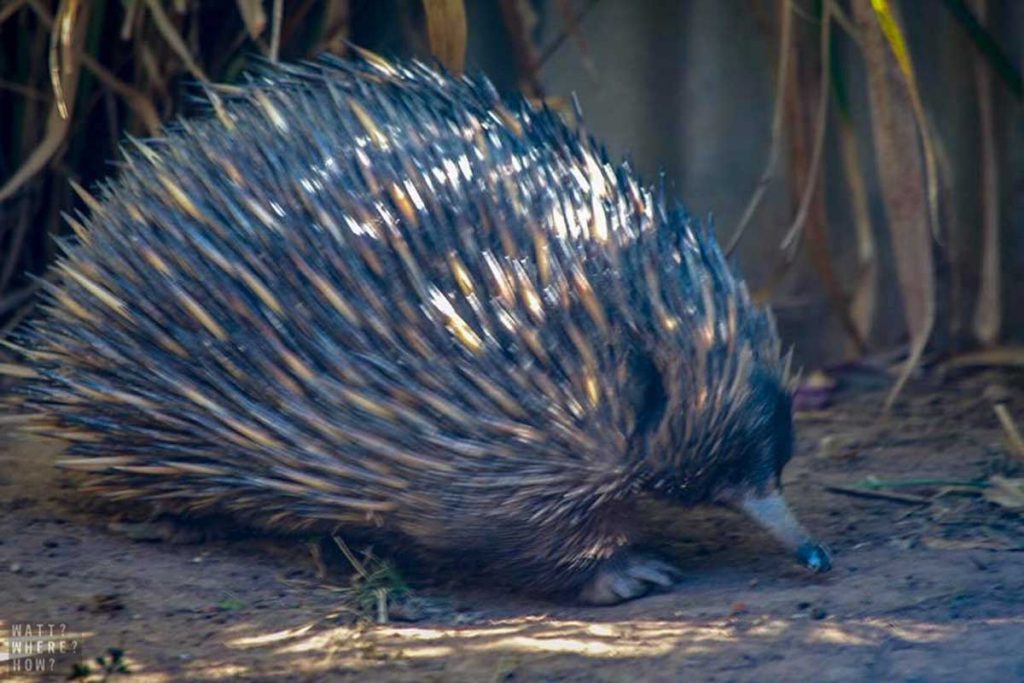 Individual enclosures hold some of the country's more unique mammals like the echidna and the wombat. They tend to hide so be sure to check the area from every angle. Back outside the area, a flock of rainbow lorikeets feed and bath, creating a colorful display.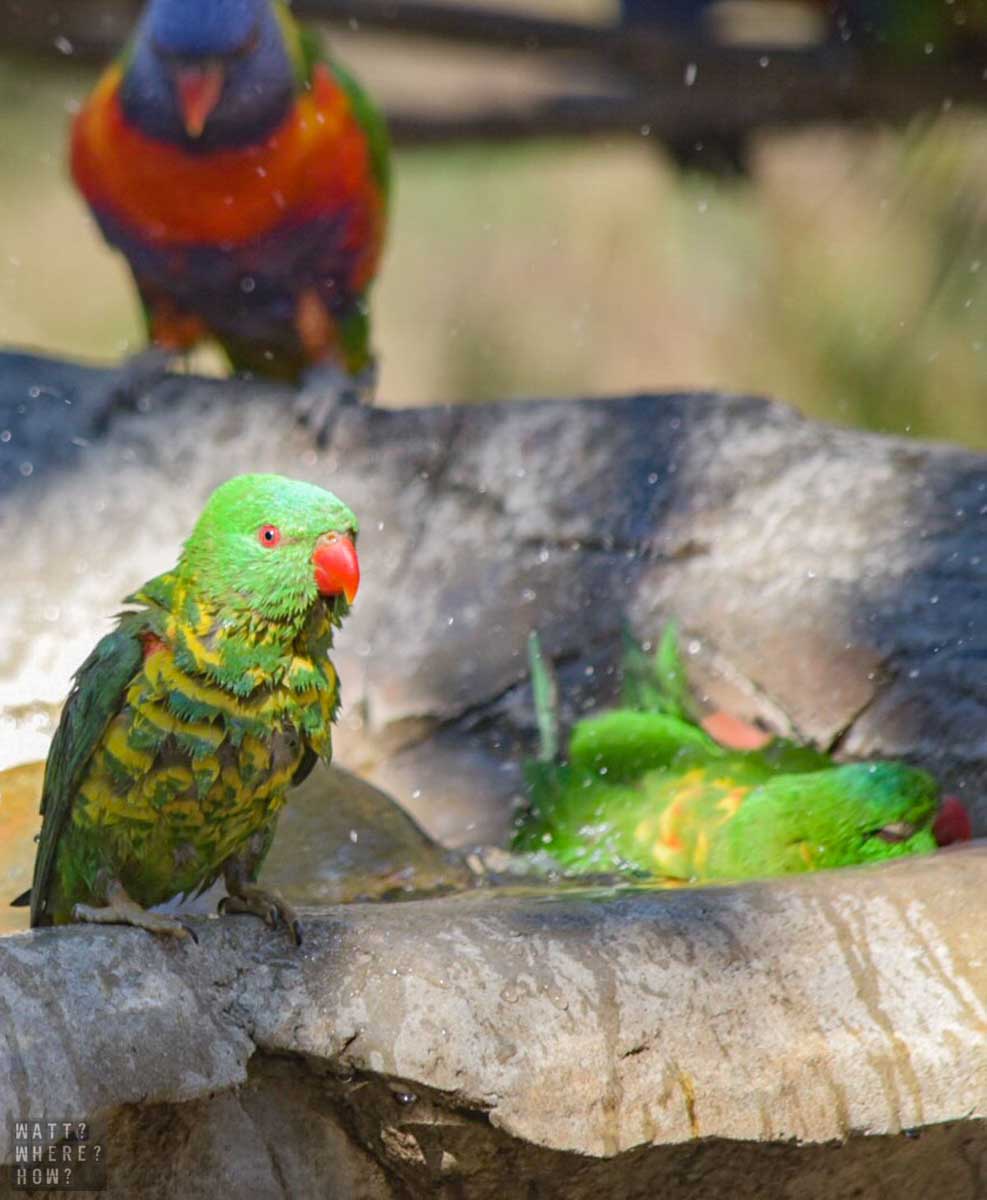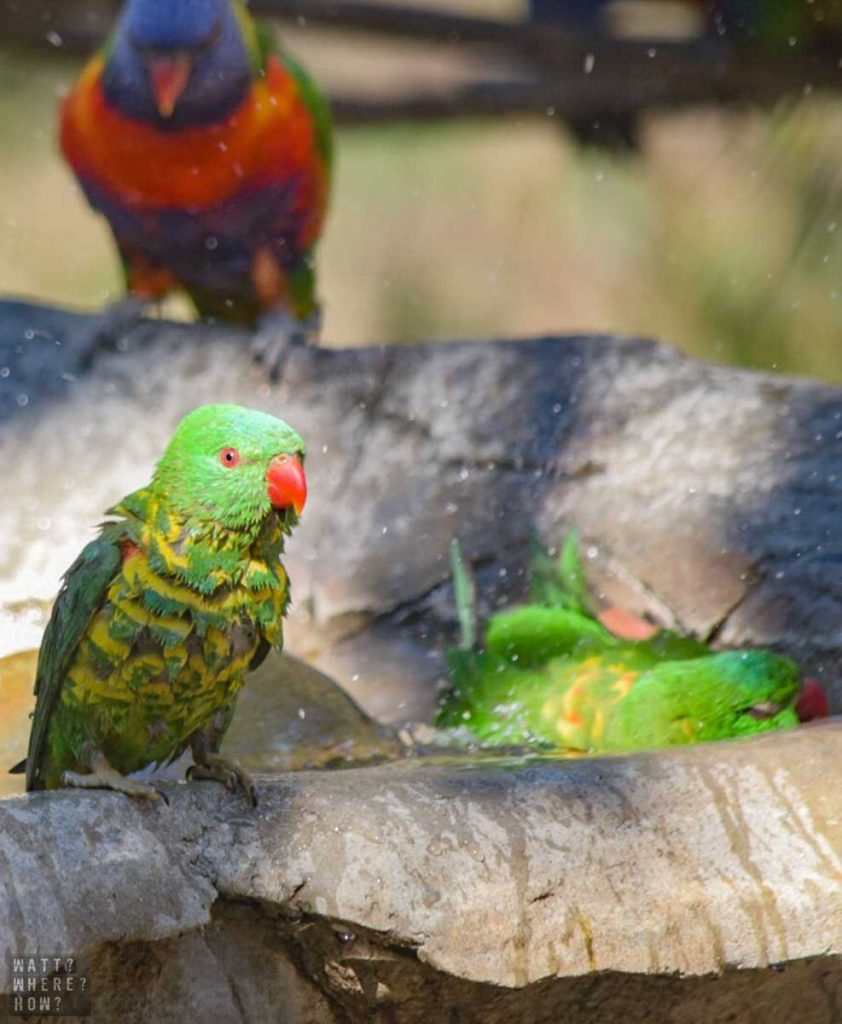 In more serious enclosures you'll find the crocs and dingoes – both a little less receptive to petting. A central walkway above the enclosure offers a place to refresh and for bloggers to recharge and take advantage of free WiFi.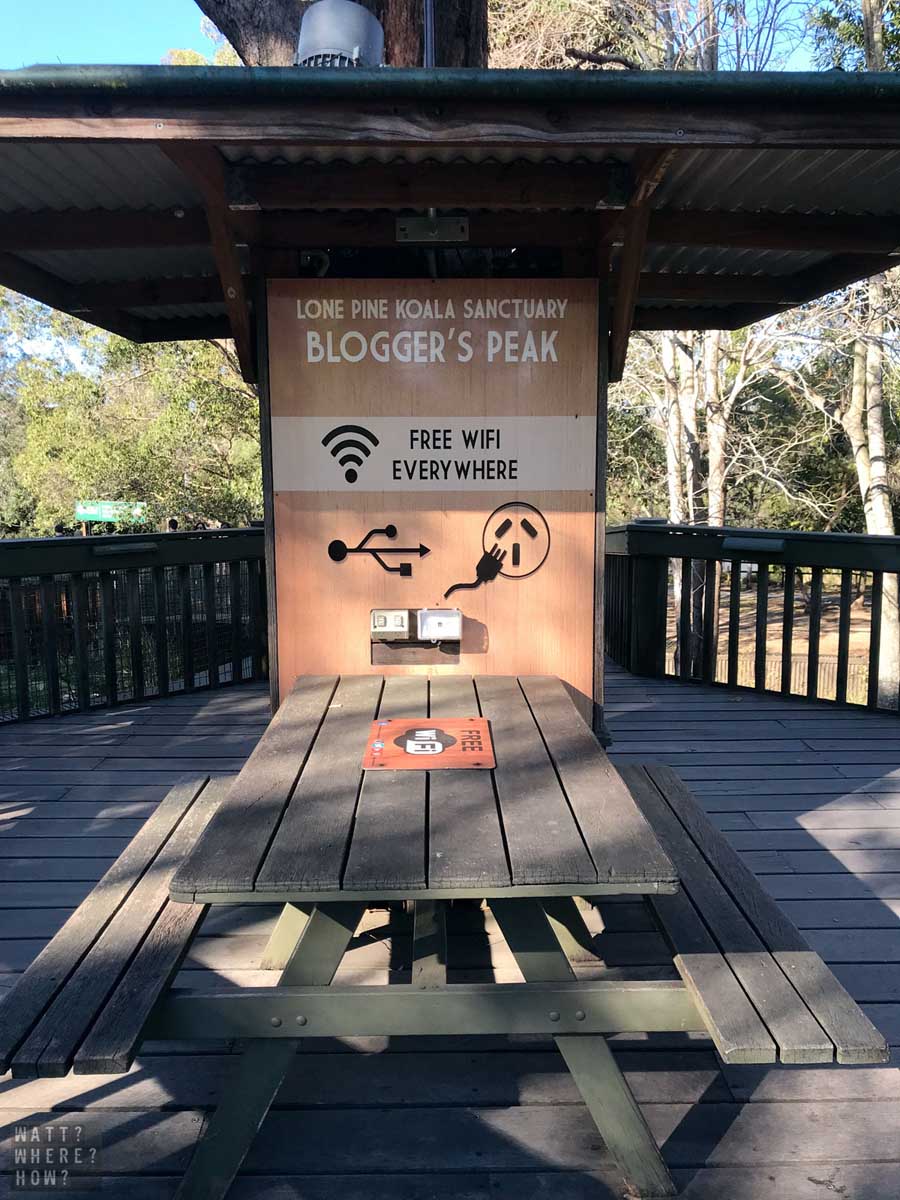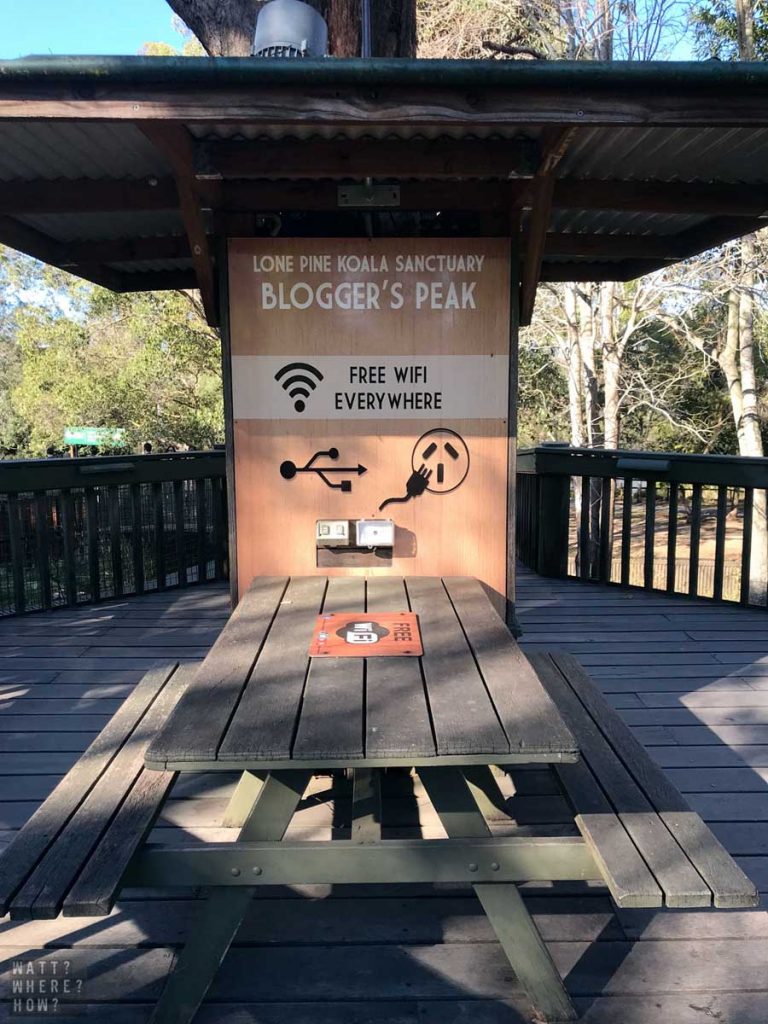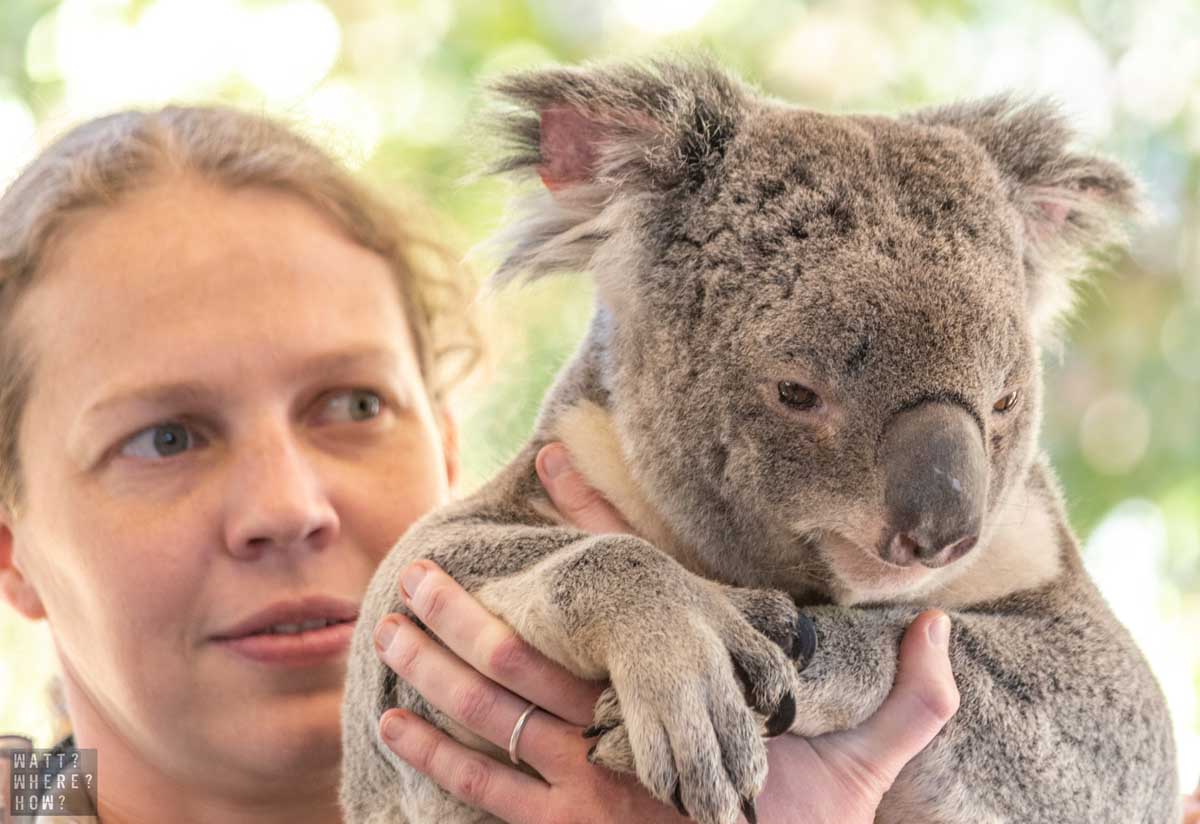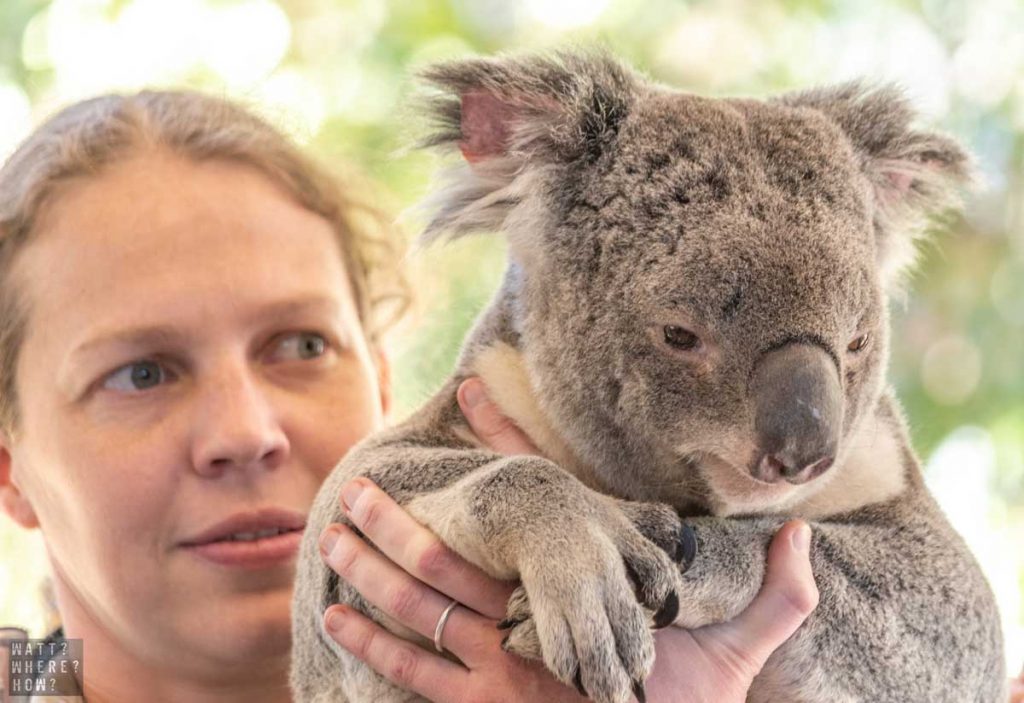 If you want that classic photo of you cuddling a koala, be sure to register early in the day as slots fill quickly. For those who miss a spot or who don't want to pay the extra charge, a group session happens towards the end of the day where you can pet the koala and get a photo next to it – great for budget travelers. There are several open enclosures with eucalyptus trees with cuddly grey koalas munching nonchalantly on the leaves.
The upper section of the park is devoted to Australia's characteristic parrots and owls. Don't be surprised if you hear a cheeky greeting from one of these talkative types. Finally, step inside a dark display room and you'll see possibly Australia's strangest animal, the platypus. This fast moving mammal looks like a combination of a beaver and a duck and zips through the water at breakneck speeds, guided by sonar-like senses. Lone Pine is the perfect introduction to Australia. It's a true sanctuary and you can see it without having to even leave Brisbane.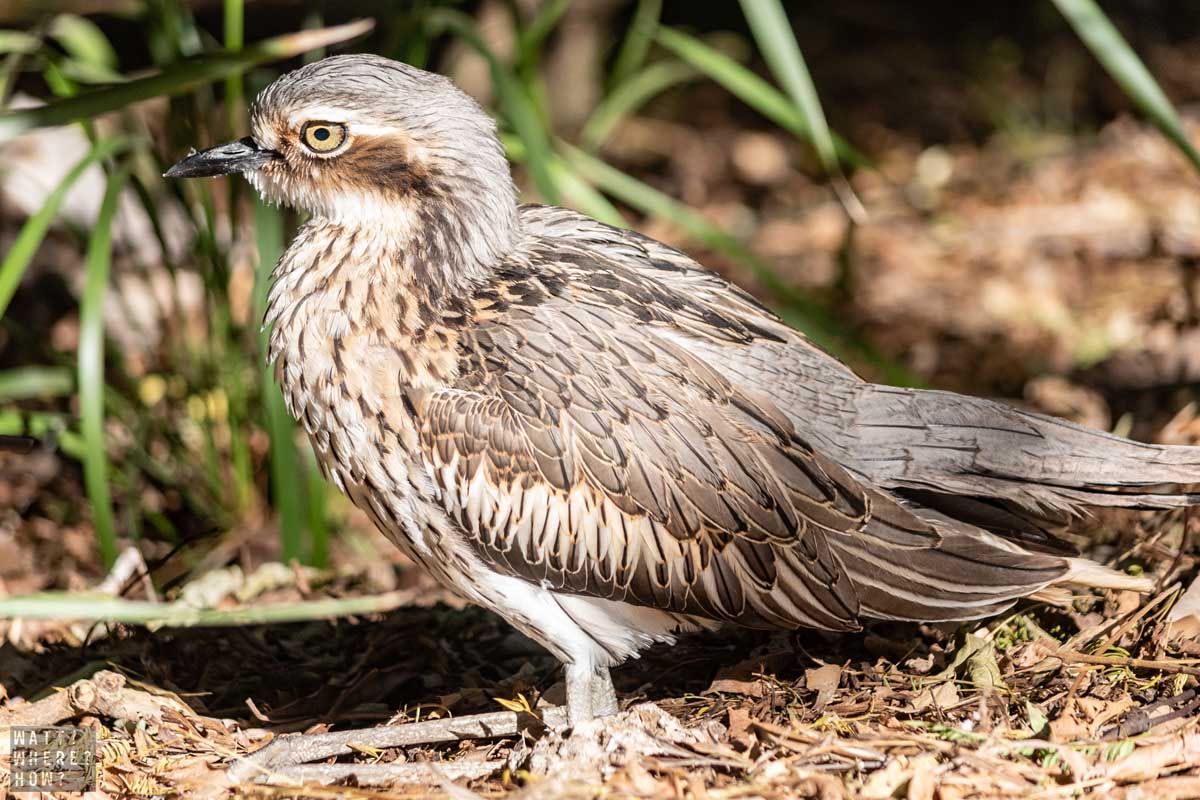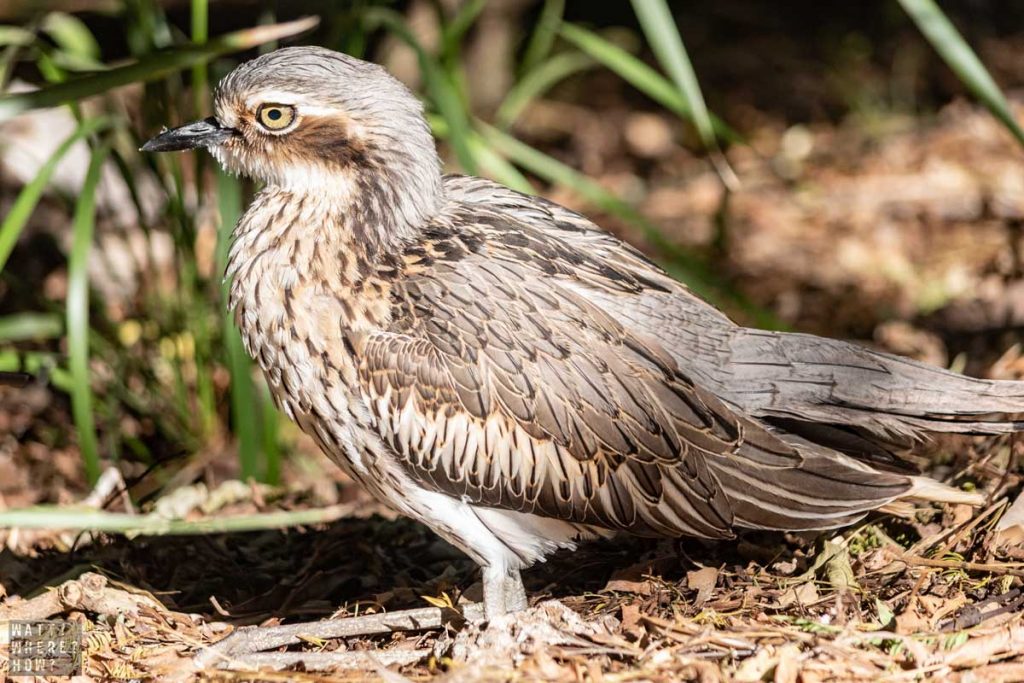 WHAT?
Lone Pine Koala Sanctuary is one of Brisbane's most popular attractions, where you can cuddle a koala.
WHERE?
708 Jesmond Rd, Fig Tree Pocket, Brisbane, Queensland, Australia
HOW?
Lone Pine Koala Sanctuary is $36 for adults, $24 for seniors and students and $22 for kids. A photo of you cuddling a koala is an extra $25
| | |
| --- | --- |
| Monday | 9AM–5PM |
| Tuesday | 9AM–5PM |
| Wednesday | 9AM–5PM |
| Thursday | 9AM–5PM |
| Friday | 9AM–5PM |
| Saturday | 9AM–5PM |
| Sunday | 9AM–5PM |
Follow & Connect with us