Fail faster and get better sooner with the Watt Where How-not-to guide to building an awesome travel blog.
We've been slowly building this site while juggling day jobs and any sniff of a weekend away on a cheap flight. As we're completely self-taught there were always going to be mistakes made along the way, so as a cautionary post, here's the Watt Where How How-not-to Guide to Building a Blog.
Don't connect via Jetpack
OK, we were total noobs and had no idea what half of WordPress was about. We didn't understand how to link it to readers, couldn't figure out Askimet (anti-spam) and didn't really care about the number of visitors we'd be getting. Instead, this is something you should set up properly from the word go.
Follow everyone back on Instagram – especially those with thousands of followers who only follow a few.
The Follow/unfollow method of Instagram growth is a blight on the blogosphere. People try to elicit follows by following you and possibly even liking your most recent photo. Ego stroked, they'll unfollow you within the week, relying on the fact you won't have noticed. It's not uncommon to see a loss of between 20-50 followers in a week if you're not careful.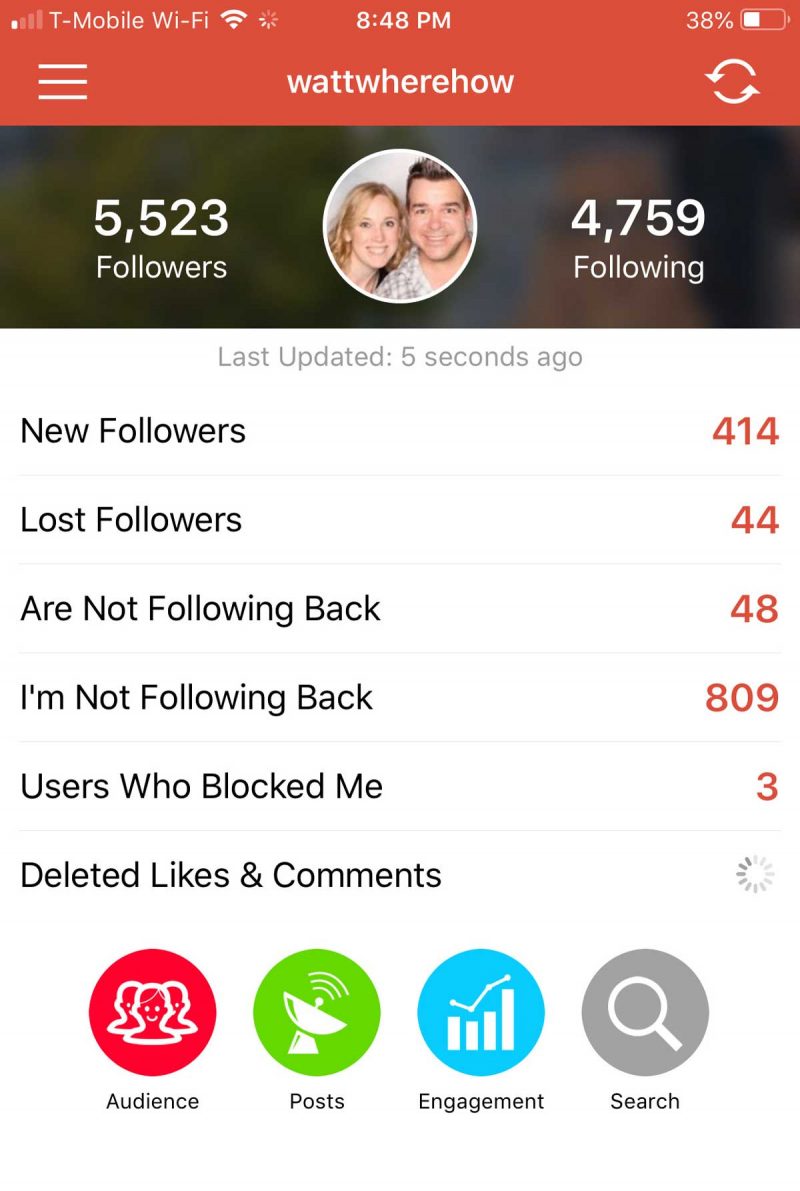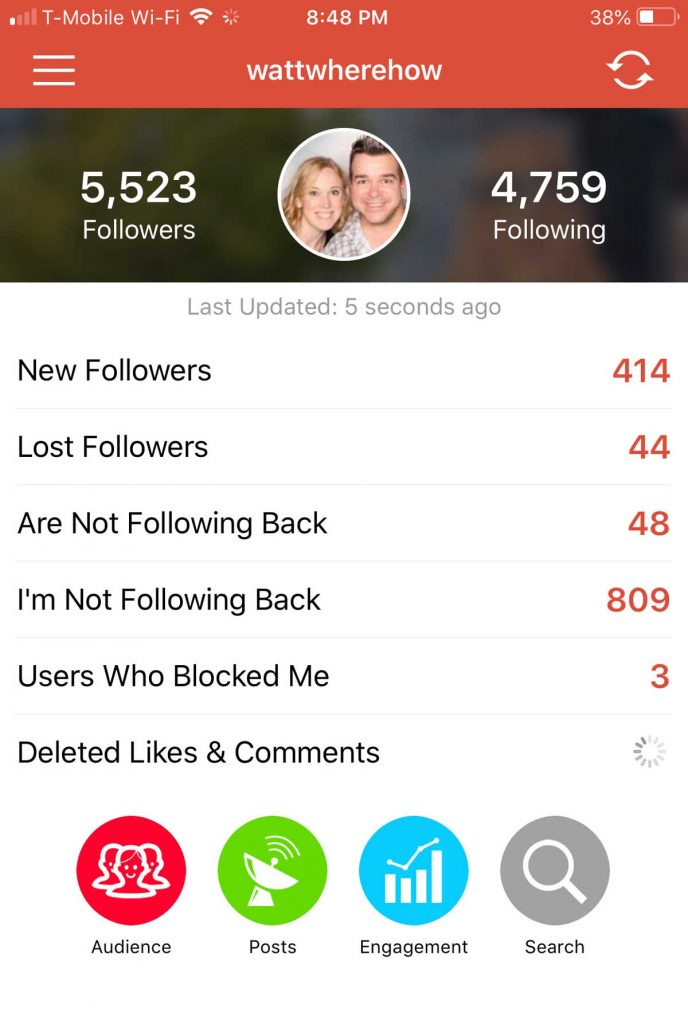 How we deal with it: monitor your new followers checking that they don't have a massive imbalance between who they follow and how many followers they have. Even if they between 5000 and 7000 people they are following but have over 15,000 followers, it's indicative of using this method as Instagram caps the amount of accounts you can follow at around 7,000. The other way to track unfollows is to use an app.
Don't build a following via the WordPress reader.
This may sound completely clueless and it is. We'd see people getting all these wonderful comments on their blog posts and didn't know how or why. We didn't realize that we could follow blogs and encourage other bloggers to follow us back. Totally skipped our minds. Now we're playing a mega game of catch-up.
Don't worry about Bloglovin
Like the WordPress reader, Bloglovin is another way to get your content out their being read. Install it on your phone and like, comment and share where appropriate. We only have a small following so far, but it's growing, and we do get referrals from it.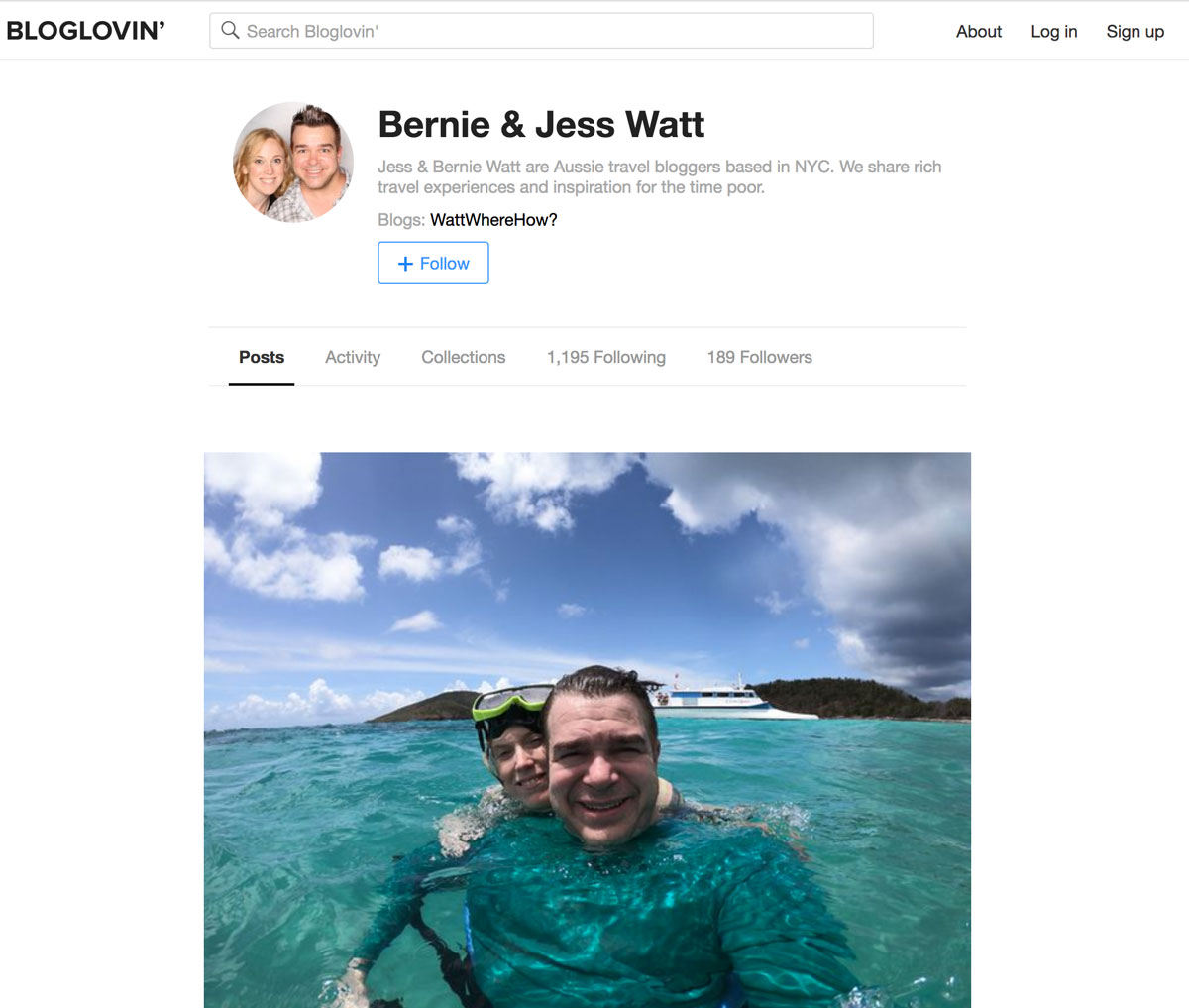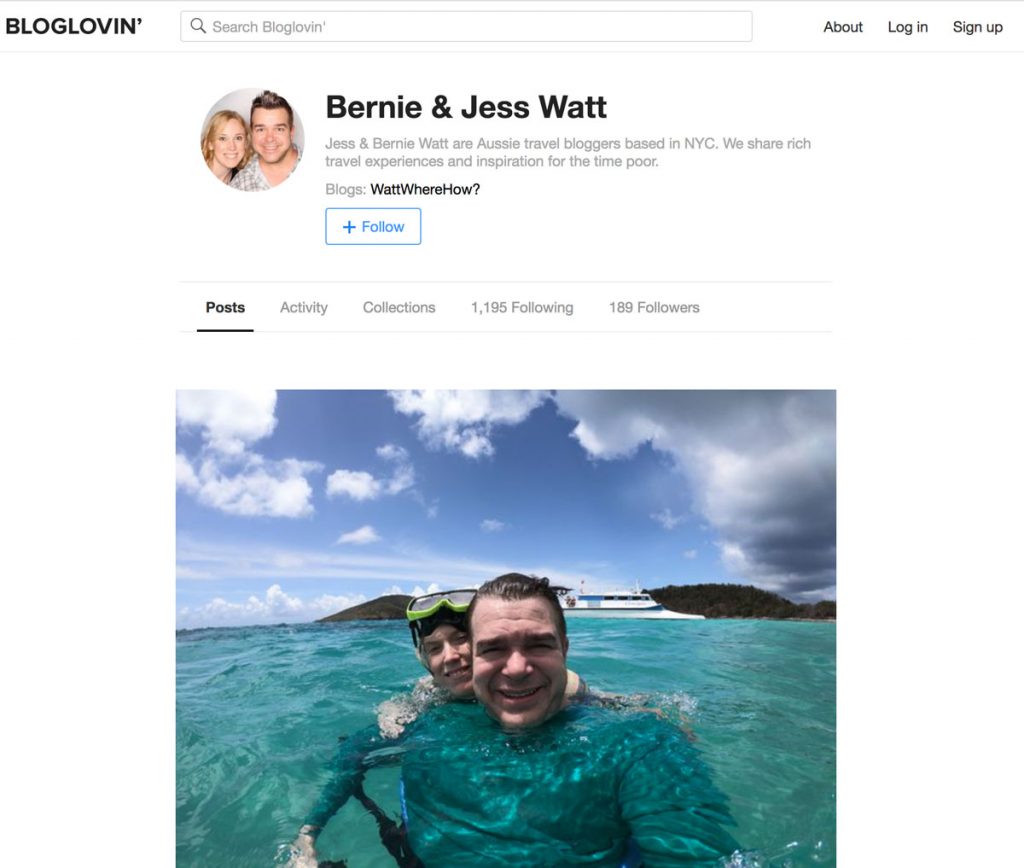 Spend a bunch of money on Facebook promotions when your blog isn't fully operational.
Facebook is the money pit of social media. Even if you get people liking your page, they won't see your content coming up in their feed regularly because Facebook has an algorithm in place to ensure that only the top people who engage with it will ever see your material. That means you have to pay good money to get even your loyal followers seeing your content. It's incredibly frustrating and we'd recommend avoiding it altogether unless you have the money or an obsessive fanbase.
Put all your eggs in the one basket in terms of social media accounts
We're not completely guilty of this but it's more of something to be cautious of. Since becoming involved with social media as individuals (rather than bloggers), we've seen platforms rise and fall, dominate and then fade. If you put all your effort into one platform you run the risk of it becoming a Foursquare or MySpace – even Snapchat is in a constant state of teetering on the brink of irrelevancy. Be sure to focus on the big three (Instagram, Twitter, Facebook) and perhaps invest a little time in the cool new kid rising, but don't be heartbroken if it never takes off.
Waste your best photos on Instagram straight away
This is ever-so-tempting. You want to show off your best work and most intrepid journeys but unless you're up to your 70th country or are constantly on the road, you need to ration the best shots. We made the mistake of putting up some rippers early but now we try to spread the locations and quality to tell more of a story in between our monthly escapes.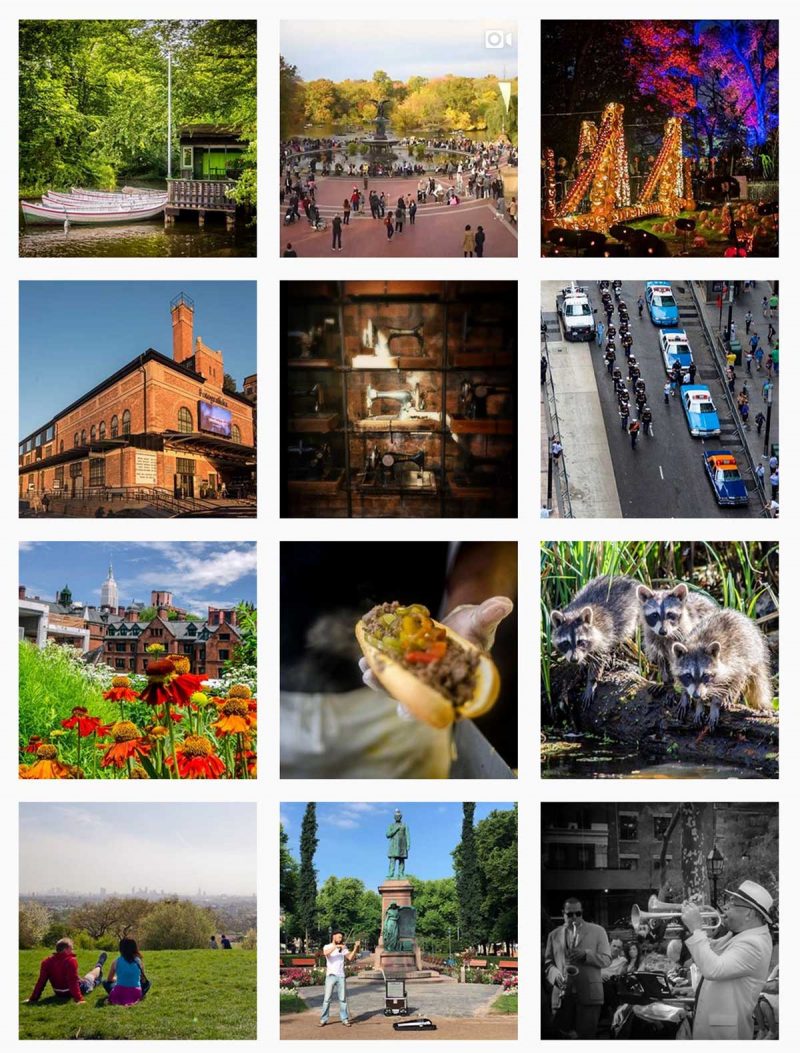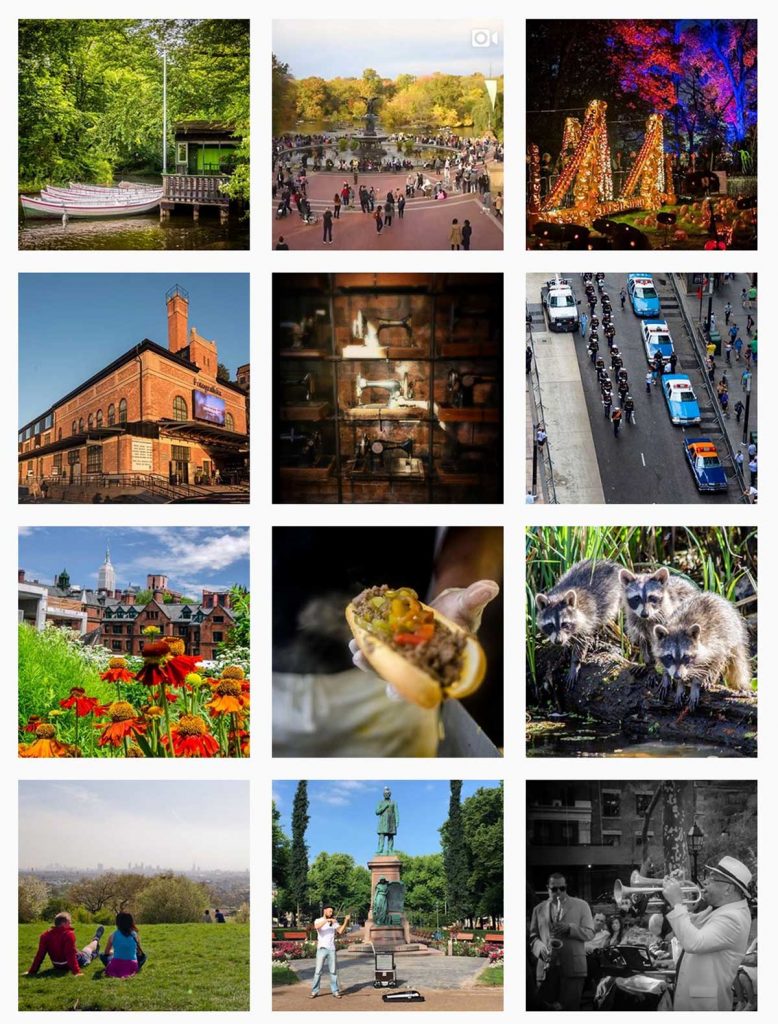 Don't worry about building a mailing list
As a writer who writes travel and hospitality emails every day, you'd think building a mailing list would have been on top of the initial set-ups. It was, but then we did nothing with it. No welcome message, no autoresponder, no content marketing plan. We did it all wrong. Yes, gather emails at every opportunity. Have some sort of pop-up with the offer of a free e-book – whatever you can concoct to encourage the initiation of a conversation that could build to be a loyal and regular visitor to your site.
Buy a custom WordPress theme by someone who shuts shop and disappears 3 months later
You buy a theme in good faith. You've done your research, it's cool looking, customizable and fairly unique. Then the updates stop. It's easy to be hit by bot attacks and when you go back to the theme site, the developer has shut up site and removed his presence and files from there. There really isn't a lot you can do but back it all up and start again with a theme from a more reputable supplier.
Don't back up your work
We were always good at backing up our word docs and photos but didn't even realize you could back your site up. We admittedly learned the hard way. Thankfully there are user-pays back up engines that can save months of blood, sweat and tears and for what they cost, it's worth it for your mental health.
Don't get to the root of the problem as soon as you get hacked
WordPress, for all its awesomeness, is also the biggest target of hackers. They can easily overtake a site through a failing plug-in or a missed update, adding back door access, sending spam from your server, redirects and giving you a dirty black mark with Google. We once left it over the weekend as we were super busy, and the hacks became worse and we had to get in special help. Keep everything updated, employ firewalls and quality security plugins and don't be afraid to pay to protect your pride and joy.
Don't bother promoting yourself until you're happy with your blog
We've got grand visions for our site, with multiple posts per location that really deep dive into sights and experiences. That means it's a massive build. It has been a balancing act trying to work full time, travel regularly and then write, edit and upload content – you know the deal. In the interim, we have been reluctant to promote it too much as it was little more than a skeleton. This is a bad move, because we have wasted over a year that could have been spent building up relationships and contacts through the WordPress reader. We are active on Twitter and Instagram, but up to this point, lackluster about really pushing our content. That will be changing from now on and we wish we'd started earlier as now we're playing catch up.
Don't bother adding tags to your posts
We didn't quite understand the power of tagging. We thought they were only things that would come up within the site itself. Now we know why they're important, we are militant about tagging.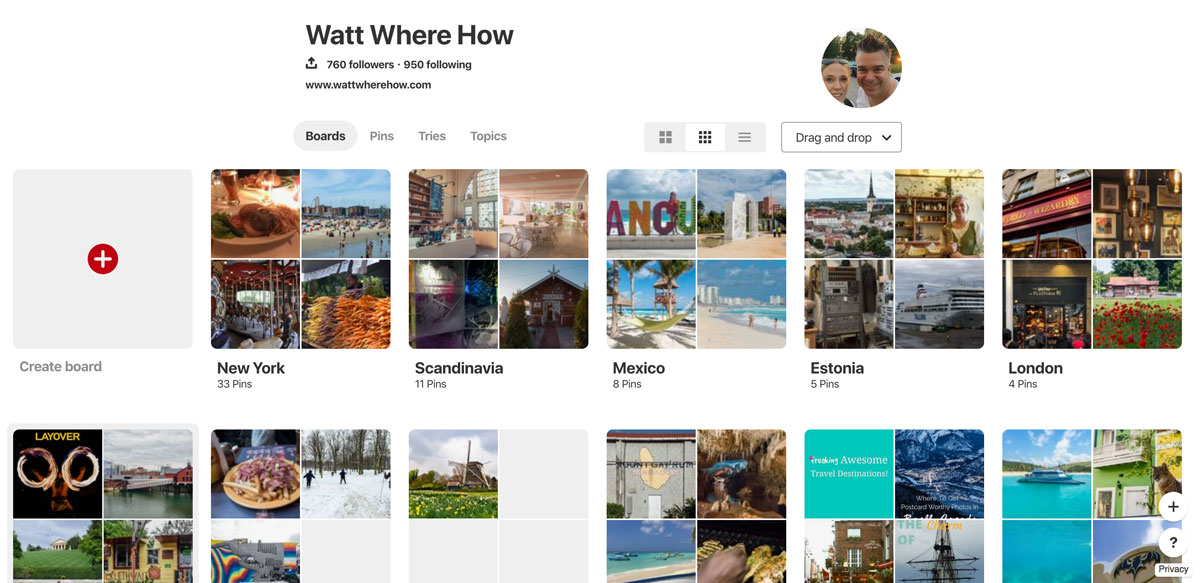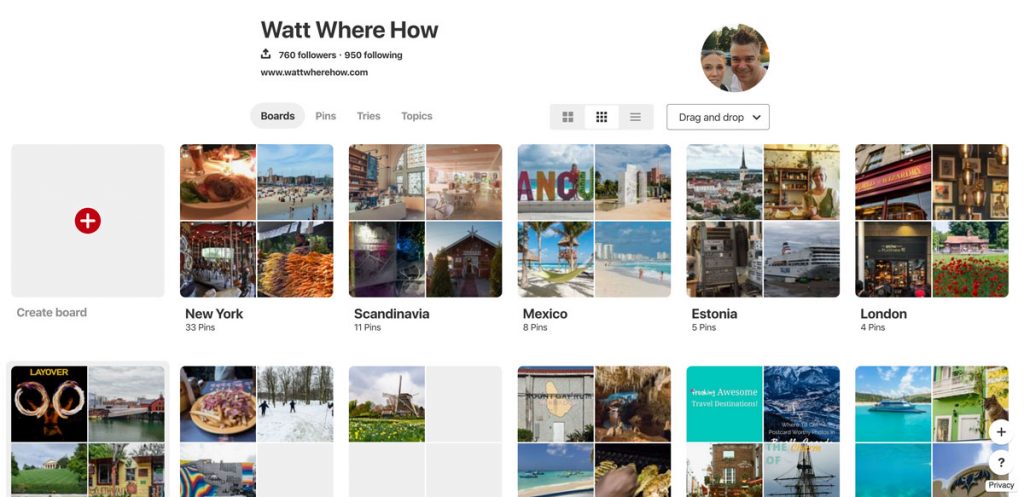 Don't bother about Pinterest
We never really 'got' Pinterest in terms of spending hours on their pinning our favorite content from other sites. We have a Pinterest page and pinned our posts, but had no idea how to make those fancy tiles or to make it easy for someone to pin our content to their boards. Now we have a Photoshop template as well as use Canva to create simple shareable content. We also have a javascript plug in that makes any image on a post shareable.
Don't make it easy to share your content
Why would you ever want someone to share your writing and posts? How stupid. We didn't have share buttons in place until recently.
Leave all that nerdy SEO stuff for the future
Search Engine Optimization has always been a bit of a torturous process. It just has to be done these days but it's icky and can take away some of the love from the craft of writing your posts. Early on, we kind of understood Yoast but were OK with a bunch of posts with a red light, not a glowing green, nailed-that-SEO approval. We are much better at it now and it's beginning to show in traffic numbers.
Try to write about everything and everywhere simultaneously
As stated earlier, we've been trying to spread our content over months to make it more inspiring to write and to always have a new story from a different place on the front page. That's a great idea in theory, but it means we have been remiss to actually finishing full profiles of cities that can be completely useful, instead scattering bits and pieces to nibble, which we could just do through our content marketing plan. Duh! Still, it drives us to keep going and write more each day, hopefully finishing at least four countries in the next month.
Get at least a few things right
It's not all doom and gloom. We have been doing a great job at writing quality content, editing beautiful photos, identifying buzzy places to visit and mapping it with a handy map app that is part of the theme we use. Part travel blog, the other role of the site is to be a resource for Australians moving to NYC like we have.
At the end of the day, we're doing this as a creative outlet – a world where clients won't cut down your work and middlemen don't devalue the original intention. It's our happy place where we can share the things that make us happy and hopefully it will make you happy or at least entertain and inspire you to see the world.
Follow & Connect with us