Hampstead is one of London's wealthiest hamlets and its heath provides a welcome escape from central London's traffic.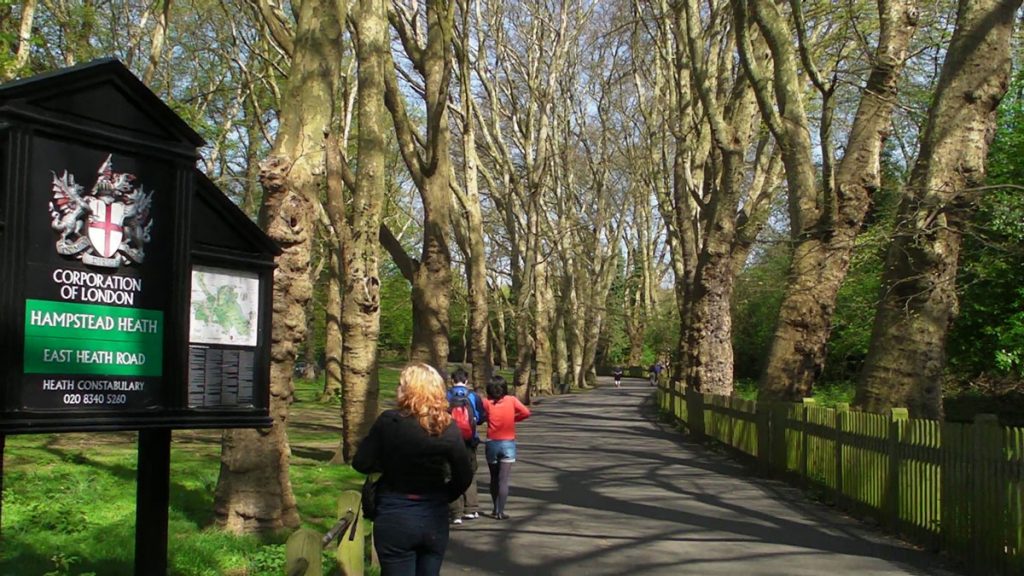 Every great city needs its green spaces for clean air and as a place to let off steam. Hampstead Heath, like Wimbledon Common has been one of those places that although not a traditional attraction, will give you a local's perspective of their city. First mentioned in 986AD, when a noble with possibly the best name we've ever read, Ethelred the Unready granted one of five hides (around 600 acres) of land at Hemstede, its ownership passed over to Westminster Abbey and then through many hands over the centuries before becoming state owned in the nineteenth century.
The Heath's hilly topography peaks at 134 meters, watching out over the sleepy village of Hampstead that has long since been absorbed by London's Industrial Age sprawl.
Hampstead
Hampstead's rabbit warren of quiet streets are home to celebrities and well-to-do professionals alike. Original travel blogger, comedian and Monty Python alumni Michael plain owns almost a full cul-de-sac, Ricky Gervais, Boy George, Benedict Cumberbatch, Ringo Starr, Judy Dench, Emma Thompson, Jeremy Irons, Liam Gallagher and Ridley Scott are also some of the well-known residents who enjoy its relative seclusion and anonymity. Cobblestone lanes and hidden alleys hide grand entrances and even grander interiors.
Hampstead Heath
Hampstead Heath stretches over 800 acres between Hampstead, Golders Green, Highgate and Childs Hill, incorporating woods, running tracks, a Lido and the stately home of Kenwood House. Entering from South End Road, we pass under ageless trees towards the two main swimming ponds. Here there are two forms of life visible above the surface – swans gracefully gliding across the dank waters between the lily pads and a few humans brave enough to swim in the early spring water. The path weaves between the ponds and up. In the distance, carnival folk are assembling a small fair to celebrate the upcoming Easter weekend (it's the Wednesday before). Carousels, sideshow tents and even a modern take on a Helter Skelter slide are taking shape in the early morning light.
Parliament Hill

Parliament Hill is the most elevated position in London. During the plague, Londoners would flee here to be above the tepid, diseased air of the slums – the plague was (at the time) considered to be an airborne disease. The high position indeed attracts thousands of Londoners daily for its fresher air and panoramic views over the city from where you can see landmarks like St Paul's Cathedral and the Shard dominating the skyline.
The hill attracts a mixed crowd. There are plenty of joggers, day trippers and several young families taking advantage of the chilling gusts of wind to try out newly purchased kites. Couples recline contemplatively, watching the world go by and the clouds roll over old London Town.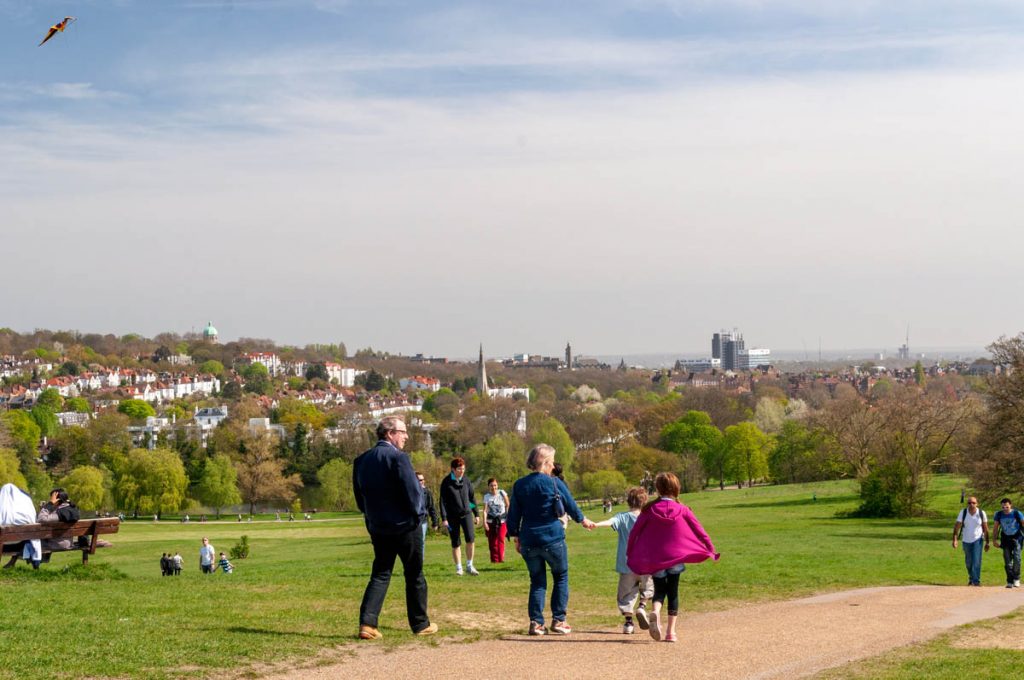 From the natural public pools and ponds to the rolling hills, life abounds on the Heath. It's a popular spot for birdwatchers like comedy and documentary legend Bill Oddie of The Goodies fame. Over 180 bird species have been observed here and there is no shortage of moles, foxes, hedgehogs and even muntjac deer roaming the open heathland.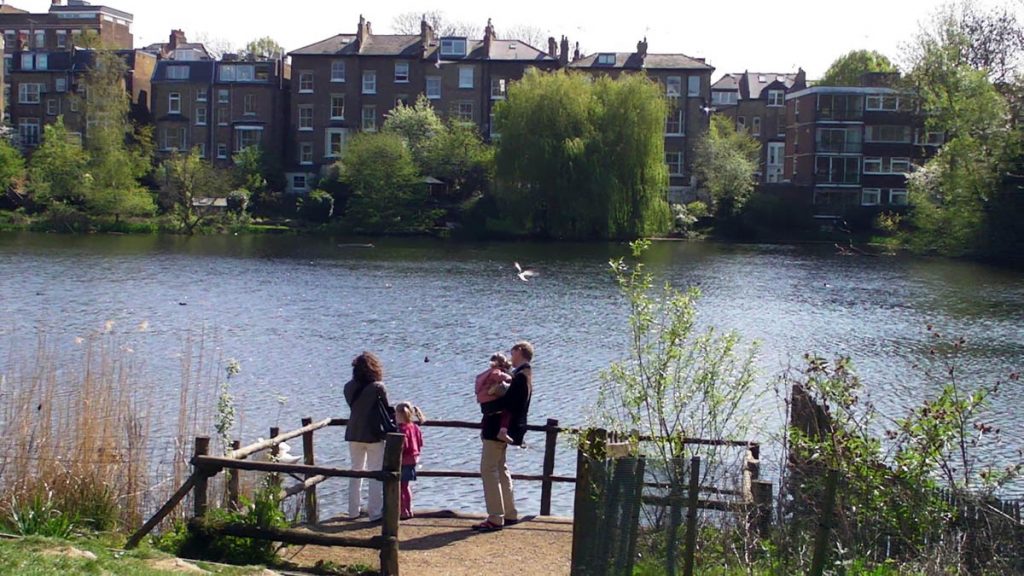 Of the heath's 800 acres, 120 acres of the prime land belongs to stately Kenwood House which dates back to the 1700s. English Heritage now maintains this stunning example of Baroque architecture and the stately home boasts an impressive collection of paintings including work by Rembrandt and Vermeer, with the latter's The Guitar Player being amongst his finest pieces. Kenwood has been used as a location for multiple films, the most famous being Sense and Sensibility and Notting Hill.
If you want to experience a break from the sanity of the city, do what the locals do and walk or jog Hampstead Heath. It's worth the bus or tube ride there.
WHAT?
Hampstead Heath is 800 acres of open parks and woodlands next to classy Hampstead.
WHERE?
Access the Heath from the Hampstead end via South End Road.
HOW?
By tube
Northern

Golders Green
Hampstead
Kentish Town
Overground

Hampstead Heath
Gospel Oak
| ​Alight at this station | For these parts of the Heath​ |
| --- | --- |
| ​Golders Green | Golders Hill Park and the Heath Extension​ |
| Hampstead​ | Vale of Health, East Heath and Hampstead Ponds​ |
| Kentish Town​ | Parliament Hill and Highgate Ponds​ |
| Hampstead Heath​ | East Heath and Hampstead Ponds​ |
| Gospel Oak​ | Parliament Hill, Athletics Track and Highgate Ponds​ |
By bus
The following buses serve various parts of Hampstead Heath:
C2, H3, C11, 24, 46, 168, 210, 214, 268
Follow & Connect with us