The Hakaniemi Market Square is one of several traditional open-air markets in Helsinki, Finland, set right on the iconic waterfront.
After a sleepless night adjusting to the midnight sun, a coffee and fresh breakfast sounds like the perfect start to the day, so we prioritize a visit to the Hakaniemi Market Square as the ideal start for a day exploring Helsinki, Finland.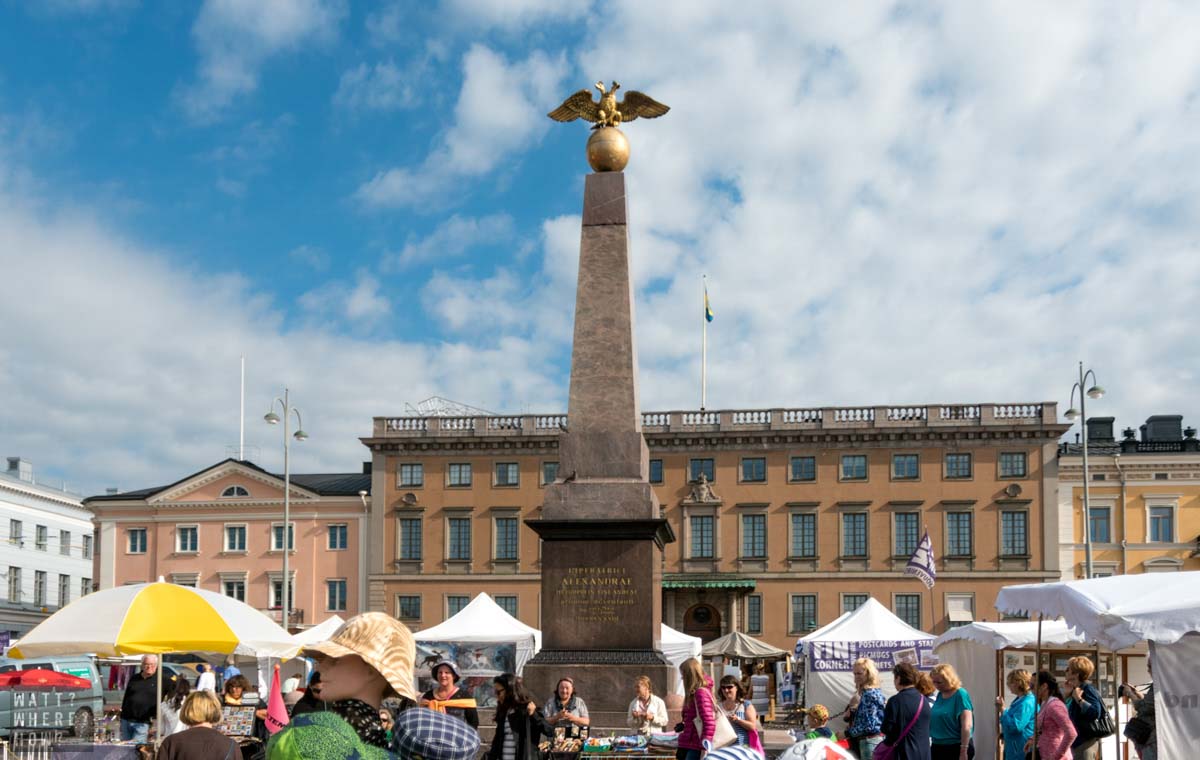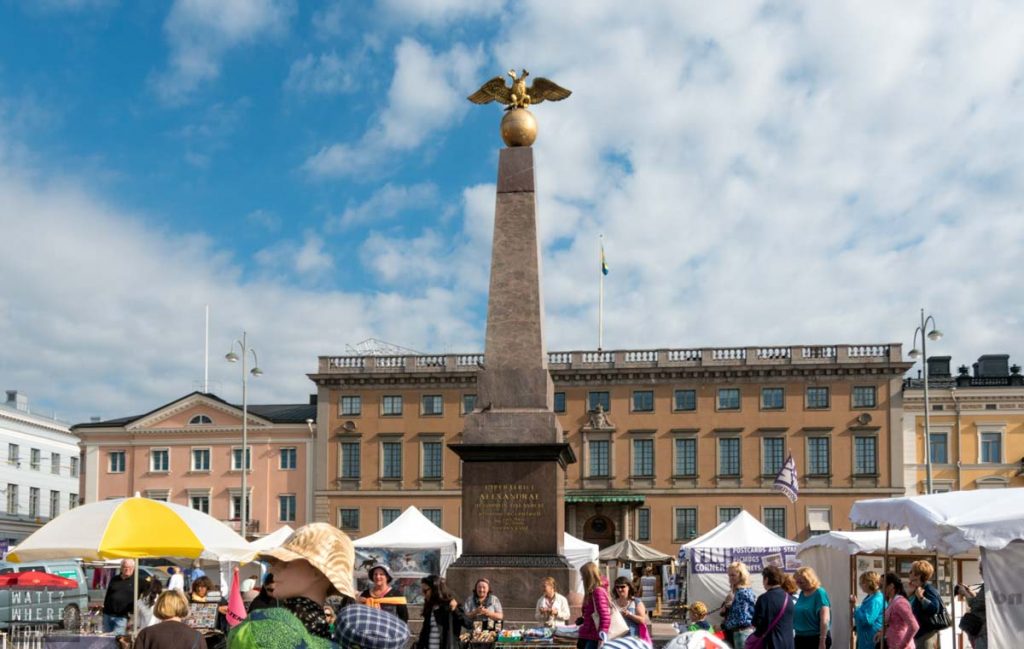 Situated on the banks of the canal and opposite the Presidential House and next to the classical Hakaniemi Market Hall, it is bordered by a hybrid of Scandinavian and Russian architecture, with bright licks of paint, decorative edgings and red brick. It's a Saturday morning, we are in an inspiring environment and the vendors are up and about, selling their wares. I am in my element!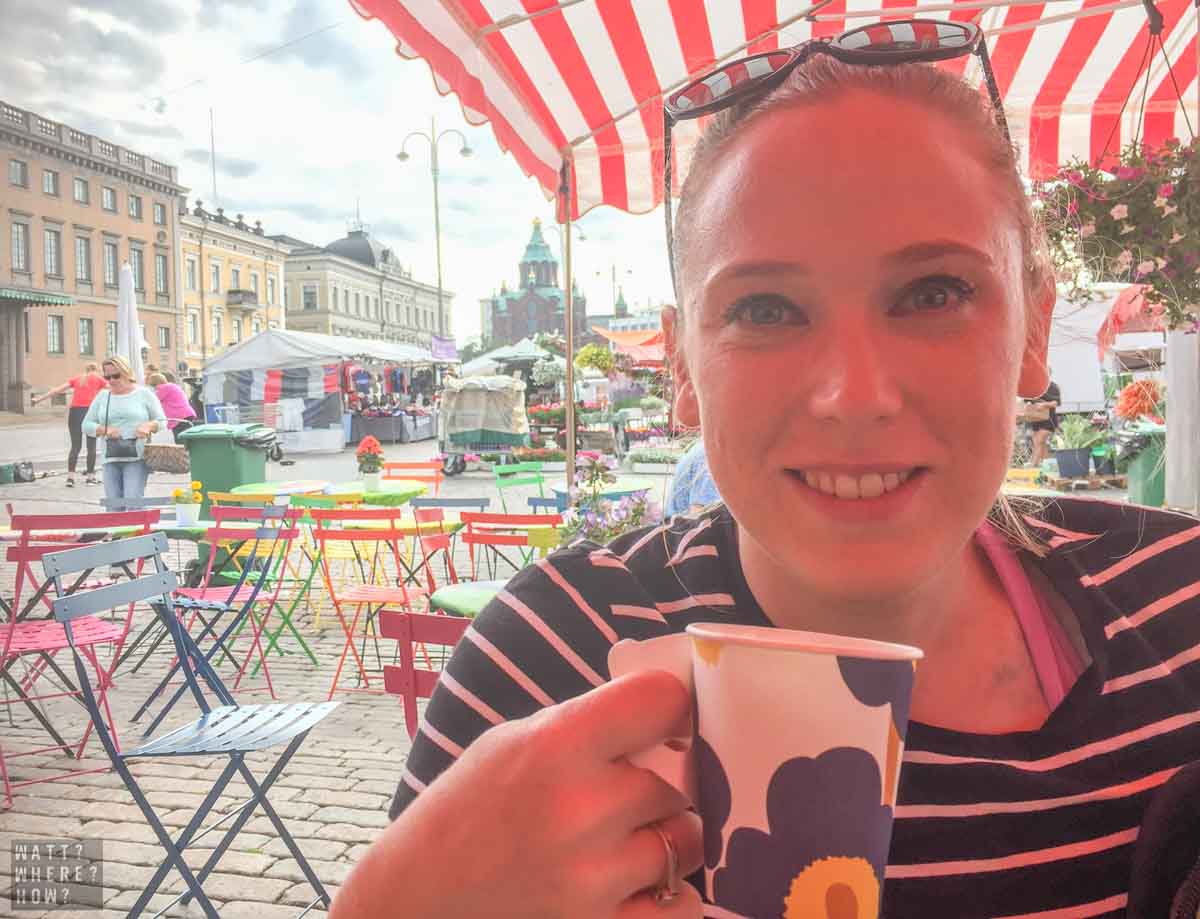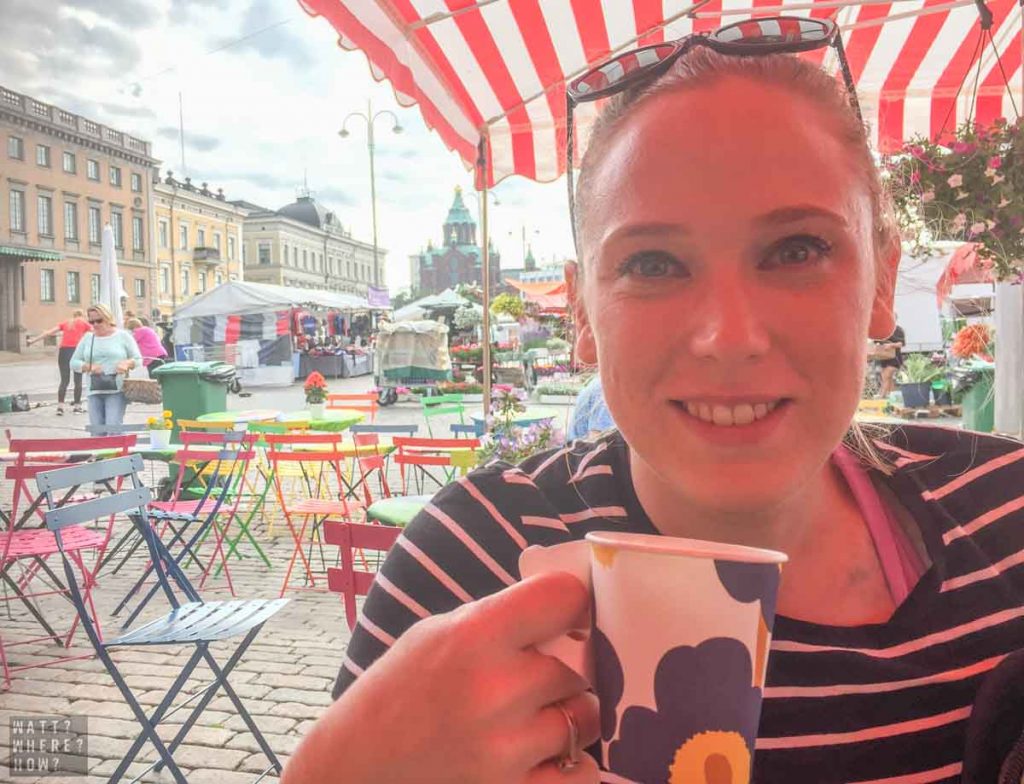 But first…coffee. One of the first stands we hit is the market's only coffee stand. For a minimal amount, you can have unlimited refills of coffee, served in a stylishly designed Scandinavian paper cup. There is nothing I like more than Scandinavian design – and coffee. We savor every sip of this freshly made brew, which, I have to say, far surpasses anything we have had in New York City recently. We take a few moments to relax, appreciate our surroundings and breath in the crisp arctic air before we tackle the stalls!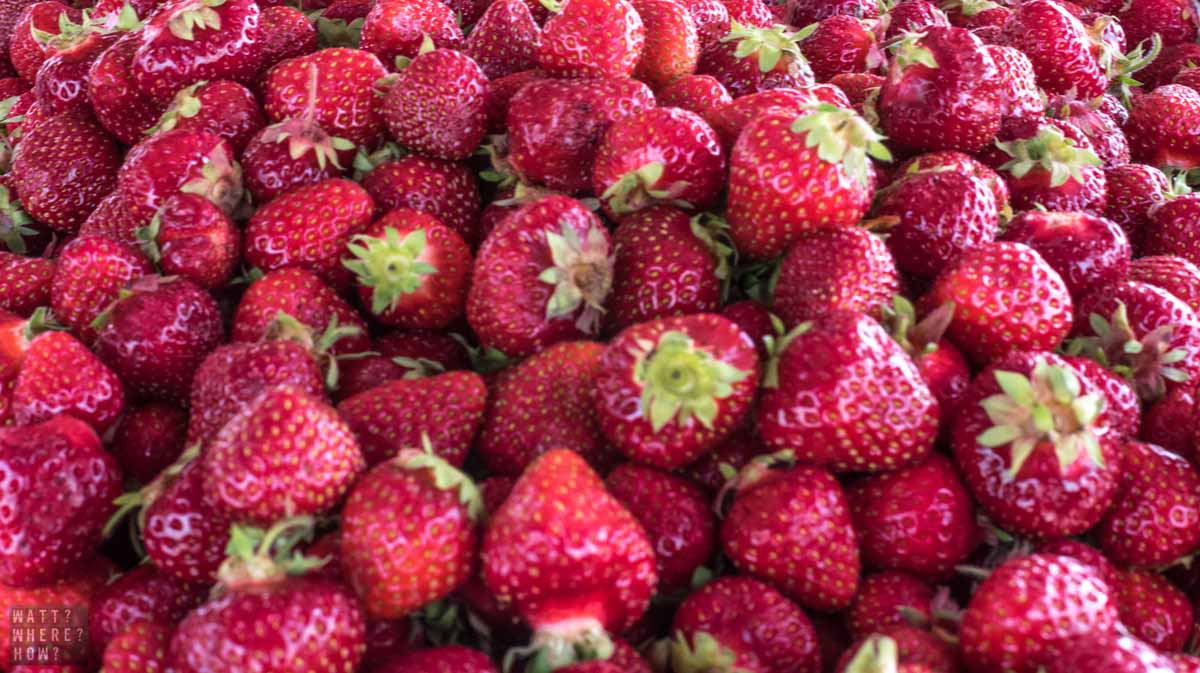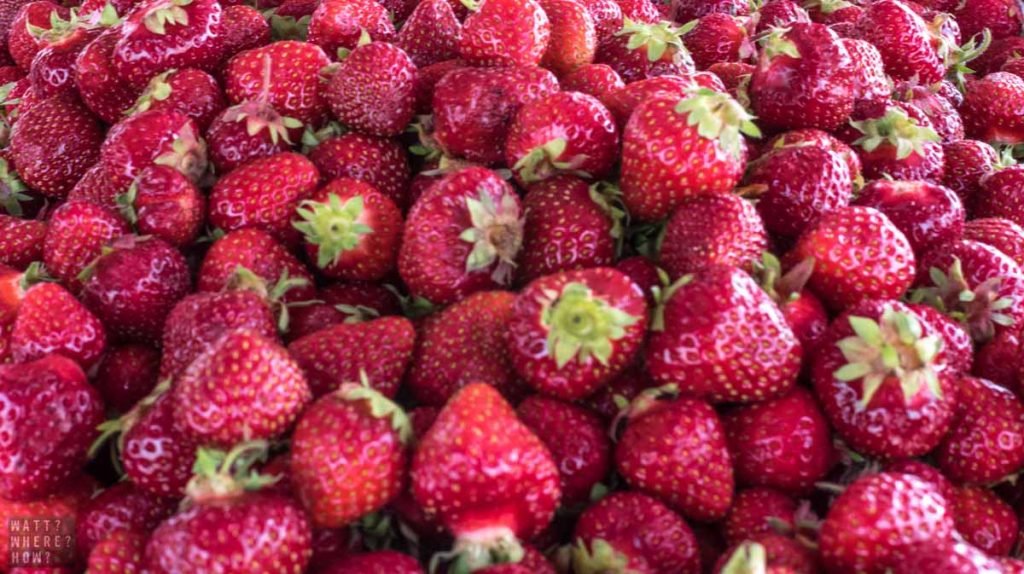 So about those strawberries…
We have heard great things about the produce here in Finland, with the apparently world-class strawberries rating high on everybody's "to eat" list. Their flavor has something to do with the volcanic soil in which they're grown. We dive straight in and buy a punnet, finding a stall with the best-looking strawberries, at a reasonable price. They are one word—AMAZING! They're sweet and tasty and almost melt in your mouth. There's not a sour note hit in the whole punnet, just gleeful cheers from the taste buds.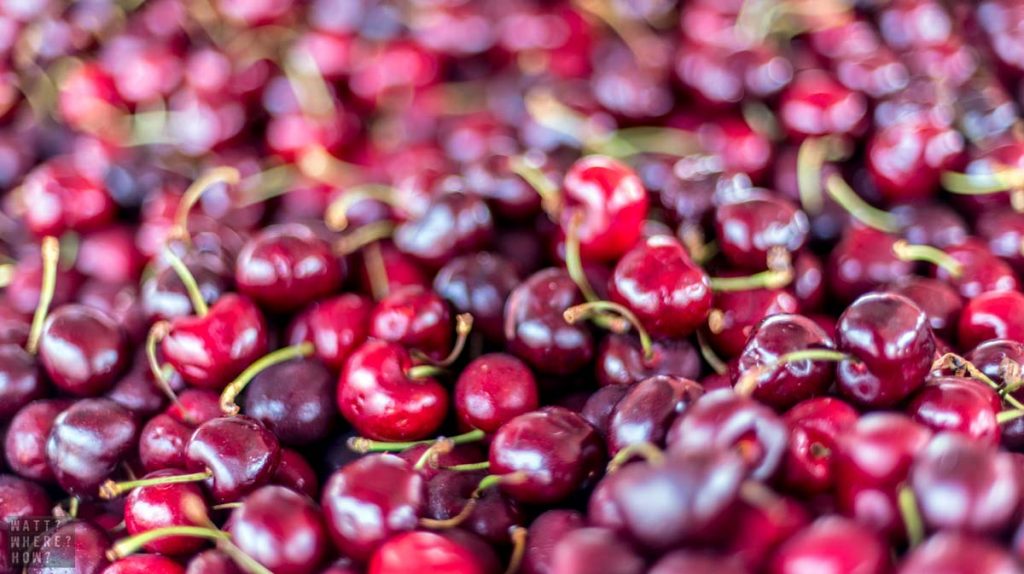 Sorry Rudolph
Next, onto another local delicacy: Reindeer Balls. OK, not those balls. They're reindeer meat balls. I (Jess) opt out of this. There is just something challenging for me in the thought of eating one of Santa's crew, but Bernie's all in. It is served with a traditional white sauce and blanched vegetables. He said they were delicious, some of the best balls he has eaten. I'll leave that one there! I opt for the traditional fish soup, a warming and hearty way to start the day.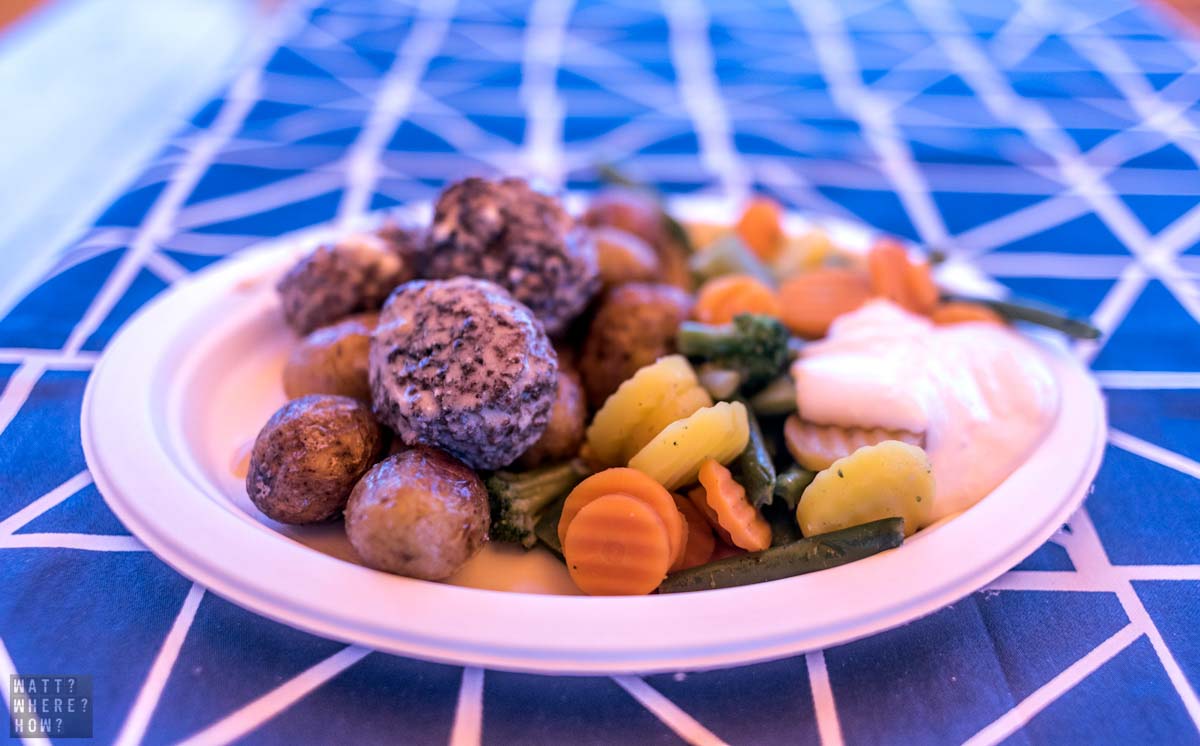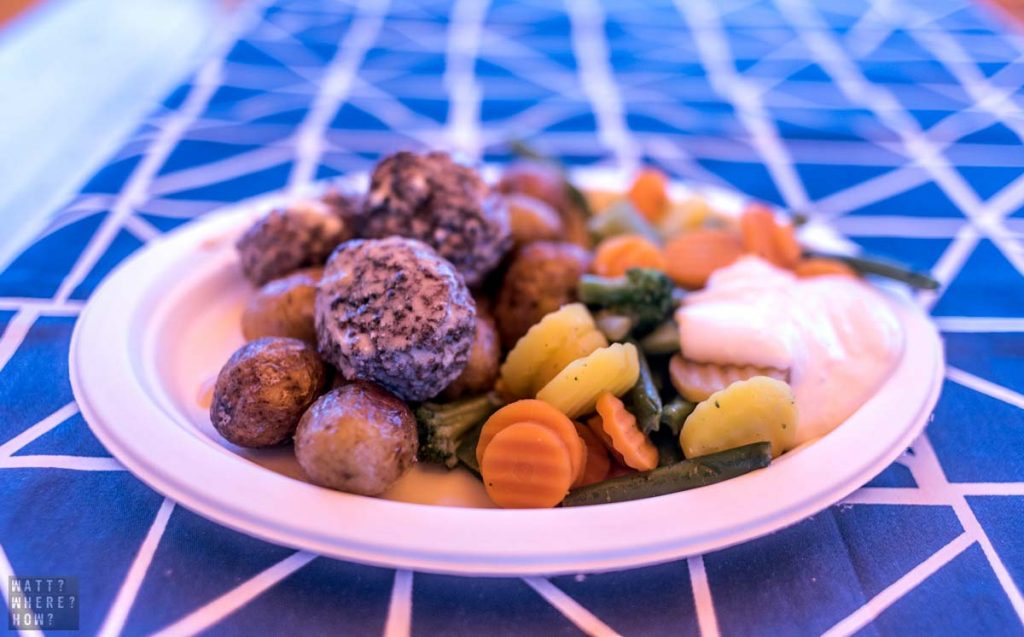 Closer to the dock, a few of the local fishermen have pulled up to sell their produce, fresh and straight off the back of the boat. Being early, it's the locals who there, buying up freshly smoked, golden fish so you can tell it is quality. The off, fishy smell that we would ordinarily expect isn't evident at all and we're left wishing we had longer in Helsinki to try more of these kinds of treats.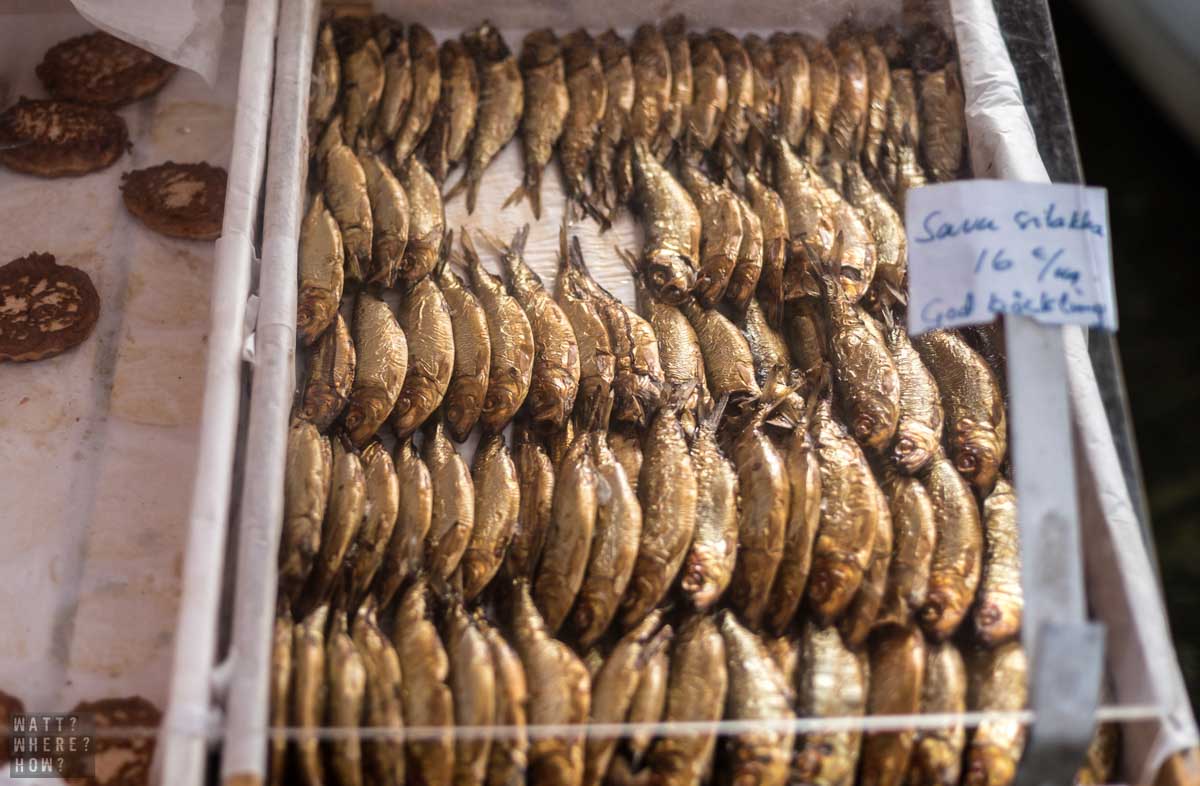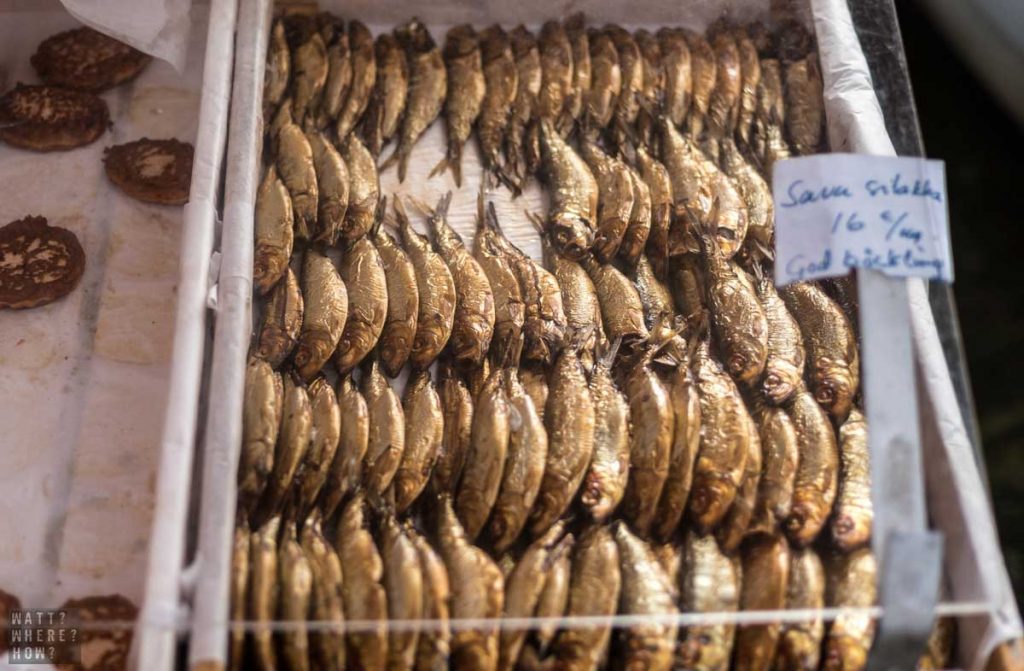 Along with fresh produce, some local artisans also sell their wares. Anyone who knows me knows I am a sucker for a good owl print. And It's a hard choice, but I end up leaving with only one, though there were plenty to choose from! There were also other handicraft stalls, and the usual stall or two that specialized in the made-in-china wares, which aren't really all that attractive when we are trying to keep luggage to a minimum, and support the local artisans.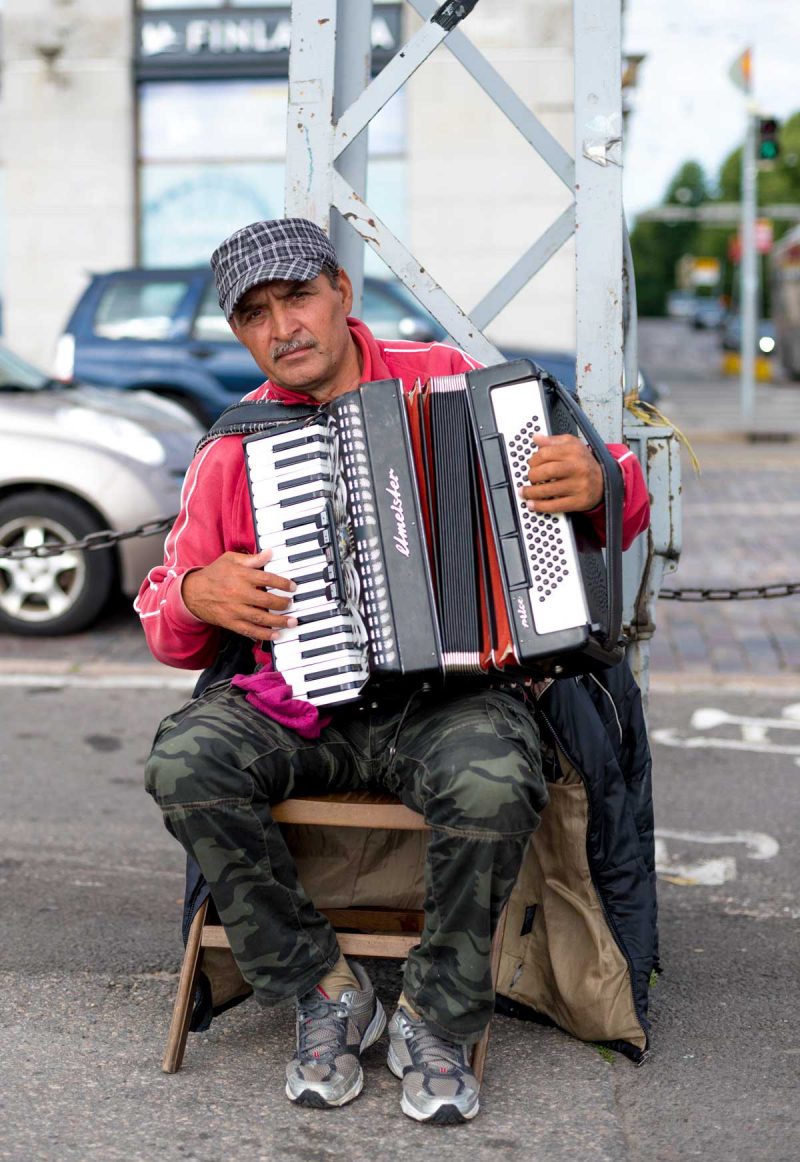 We would have loved to have spent longer at the Hakaniemi market, and had a real lazy Saturday, but though our visit was cut short, we are glad to have experienced it.
WHAT?
One of Helsinki's premier outdoor markets, Hakaniemi Market offers quality local produce with the beautiful backdrop of the harbor.
WHERE?
Hämeentie 1a, 00530 Helsinki, Finland
HOW?
Hakaniemi Market is open Monday to Saturday (closed Sundays)
| | |
| --- | --- |
| Monday | 8AM–6PM |
| Tuesday | 8AM–6PM |
| Wednesday | 8AM–6PM |
| Thursday | 8AM–6PM |
| Friday | 8AM–6PM |
| Saturday | 8AM–4PM |
Save
Save
Save
Save
Save
Save
Save
Save
Save
Save
Save
Save
Save
Follow & Connect with us