Fotografiska Stockholm Museet (The Swedish Museum of Photography) is more like a gallery than a museum.
Located just a short (fifteen minute) walk away from Gamla Stan (Old Town), Fotografiska Stockholm is worth the minor detour not only for photography nuts and Instagram addicts, but for those looking for a hip place to eat and drink with the local creative set.
We visited Fotografiska Stockholm in the summer of 2016 and updated this post in June 2021.
Strike a Pose
Fotografiska Stockholm Museet is housed in a refurbished, redbrick warehouse, formerly a customs building. It has been gutted inside to accommodate the exhibition space, leaving the original facade intact. Though the interior is stark and minimalist, it provides the perfect neutral backdrop to let the photography come alive and the serenity to allow for quiet contemplation while musing over the amazing works.
While spacious and with room to grow, the gallery's point of difference is that it is constantly evolving. Unlike a museum, there's no history of cameras or film, no vintage artifacts and not an image from Bresson to be seen. Instead, it prides itself on securing exhibits from world-renowned contemporary photographers and the talent of tomorrow.
Get the Right Exposure
We were lucky enough to visit during the Bryan Adams "Exposed" season. While most of us associate Bryan Adams with "The Summer of '69", he is actually an astonishingly great photographer. The first half of his exhibition showcases his commissions from rock magazines and his close contacts with the who's who of rock and pop culture. From the old dame of pop, Madonna to the Queen of England, he has an innate ability to capture a natural, yet unexpected side with each portrait.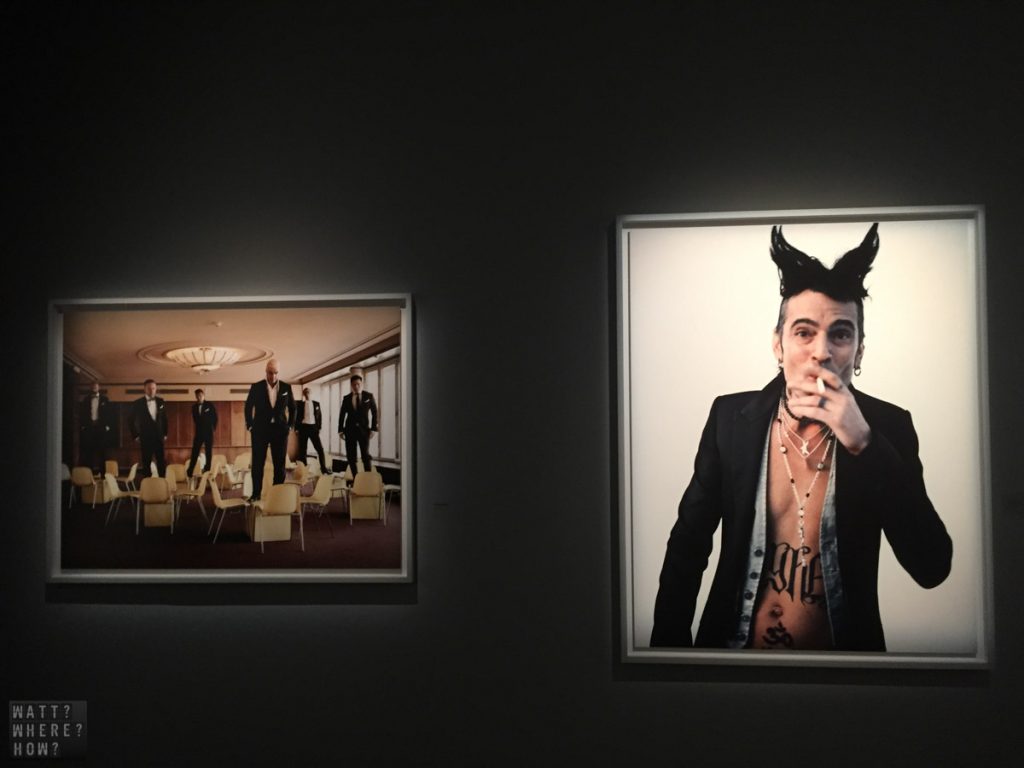 Capture the Moment
As a sobering counterpoint to the quirk of the man with his first real six-string from the dime and five, the second portion of his exhibit showcases the grim realities of war, with portraits of British servicemen maimed in battle in Iraq and Afghanistan. The somber vibe carries through to the stark reality of life in the floods of Louisiana in another exhibit, this time featuring new artists.
Like many museums, Fotografiska Stockholm has a rolling collection, keeping regular updates and return visits guaranteed by refreshing exhibitions and exchanging works with their relatively new NYC location.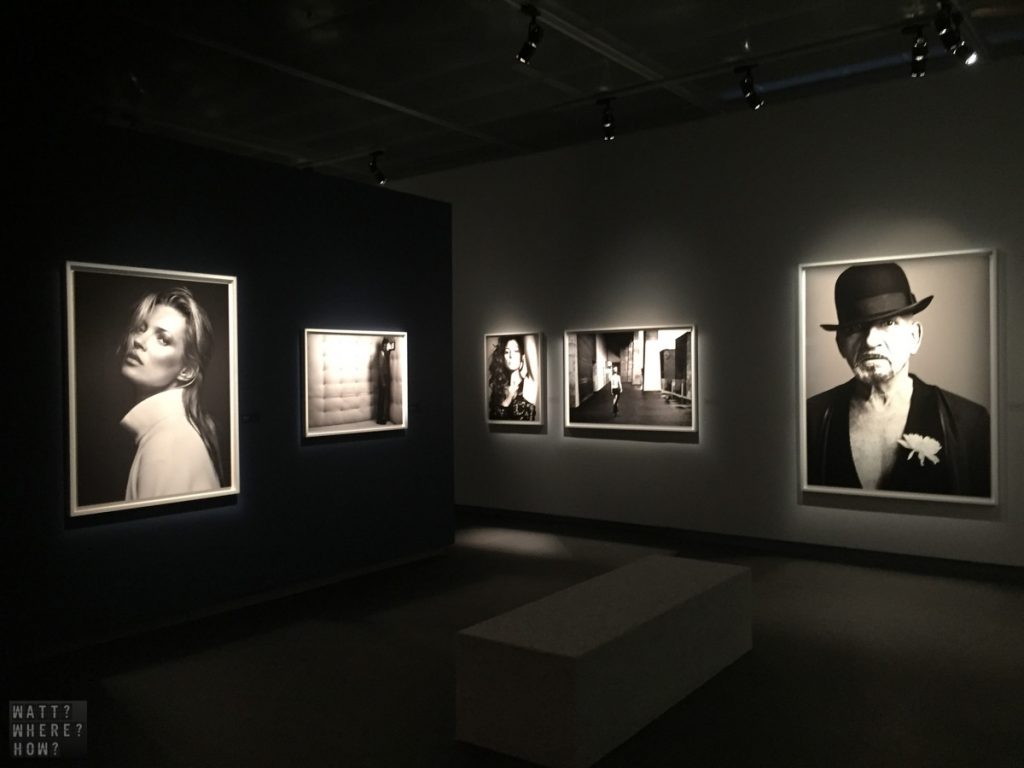 You don't need to be a photographer to be inspired at Fotografiska – even the photo booth on site allows you to take an amazing selfie and post it straight to Facebook. The selection of works is first class and all props to the curator for turning us into pair of wannabe art critics with a taste for the gallery scene.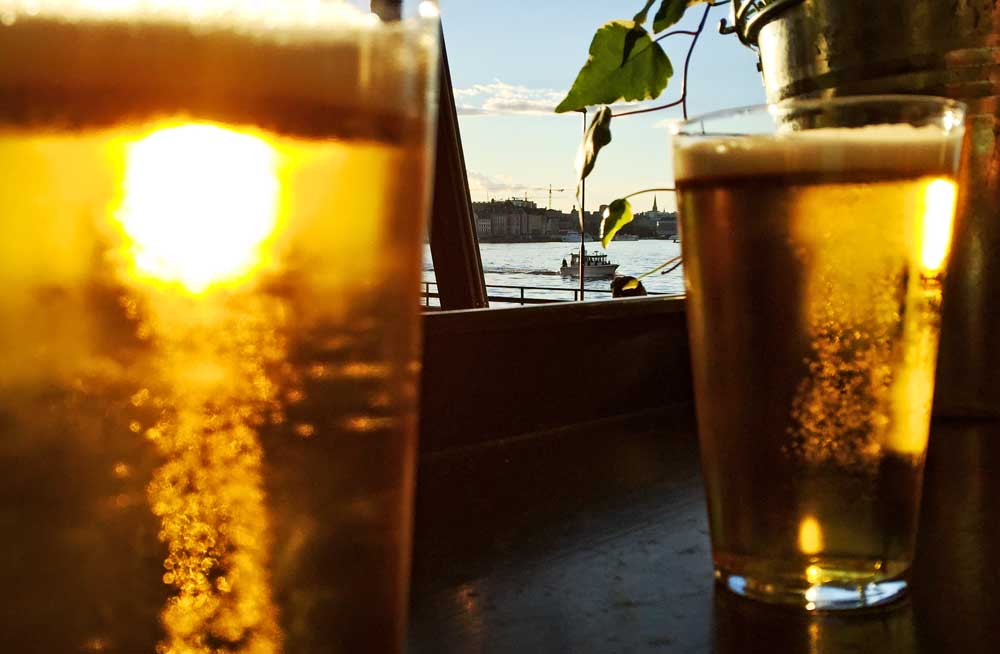 Unfortunately, the restaurant was undergoing renovations during our visit as it is highly regarded in the foodie set. However, we were compensated with views of an amazing sunset from the downstairs bar. With a cold glass of local beer, whiling away the time people watching and reflecting on the amazing works we had seen by Mr. Adams during our Scandinavian summer of '16, it's an experience permanently captured in our mind's eye.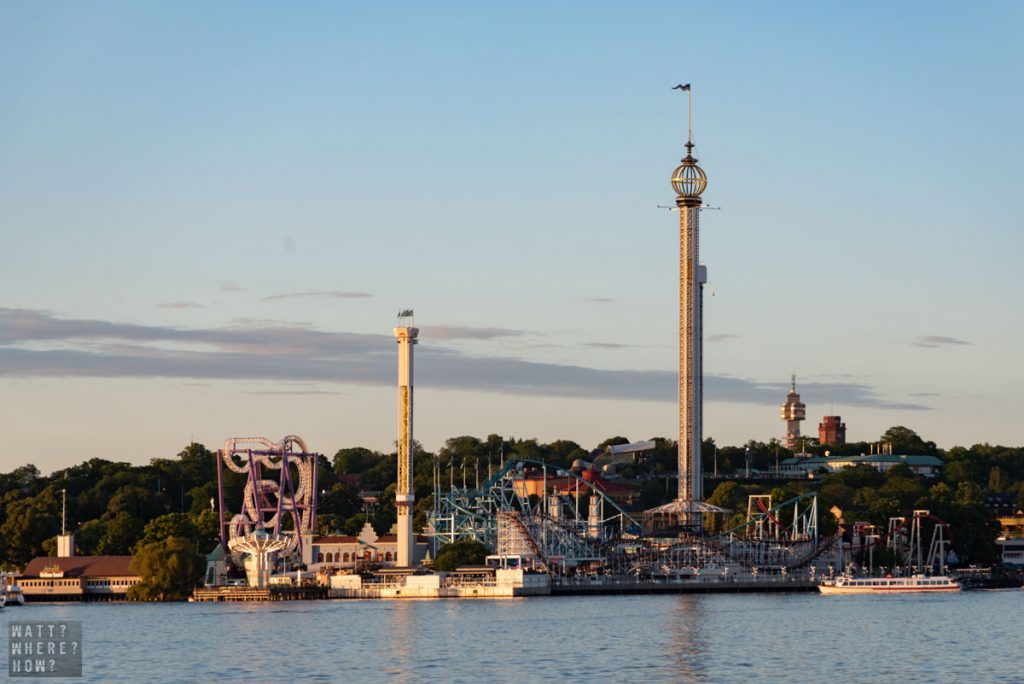 Bernie and Jess Watt are Australian travel bloggers living in New York City. Find more amazing European vacation ideas here.
WHAT?
Fotografiska Museet, the world-renowned museum of the art of photography.
WHERE?
Stadsgårdshamnen 22, 116 45 Stockholm.
HOW?
With its late weeknight opening hours, Fotografiska Stockholm is best enjoyed in summer during the golden hour that seemingly extends until after midnight. It is also renowned for its dining experience. You can relax and unwind after a long day along the shore front, with a cold beverage and a sumptuous bite. Buy your tickets here.
Adult ticket: 155 – 235 kr
Student & senior ticket: 125 – 194 kr
Child ticket: 0 kr (FREE)
| | |
| --- | --- |
| Saturday | |
| Sunday | |
| Monday | |
| Tuesday | |
| Wednesday | |
| Thursday | |
| Friday | |
Save
Save
Save
Save
Follow & Connect with us