Eat Street Brisbane represents Queensland's coming of age as a foodie centre.
Hearty wholesome street food has experienced an unexpected growth across the globe as local hot spots like Eat Street Brisbane capture the imaginations of both foodies and young entrepreneurs alike. 
As quasi New Yorkers, Smorgasburg in Williamsburg has been top of the list of places to recommend visiting friends and compatriots. This waterfront hot spot situated seasonally at Williamsburg, Dumbo or Brooklyn's Industry has been the essential street food market that set the standard for all others. Within it's crowded alleys you could try local favorites that would soon be franchised or copied at Street bazaars around the world. The Ramen Burger, spaghetti donut, duck crackling and Brooklyn barbecue are all noted inclusions in this food renaissance. So Smorgasburg was one of those only in New York experiences we thought – until we last went home.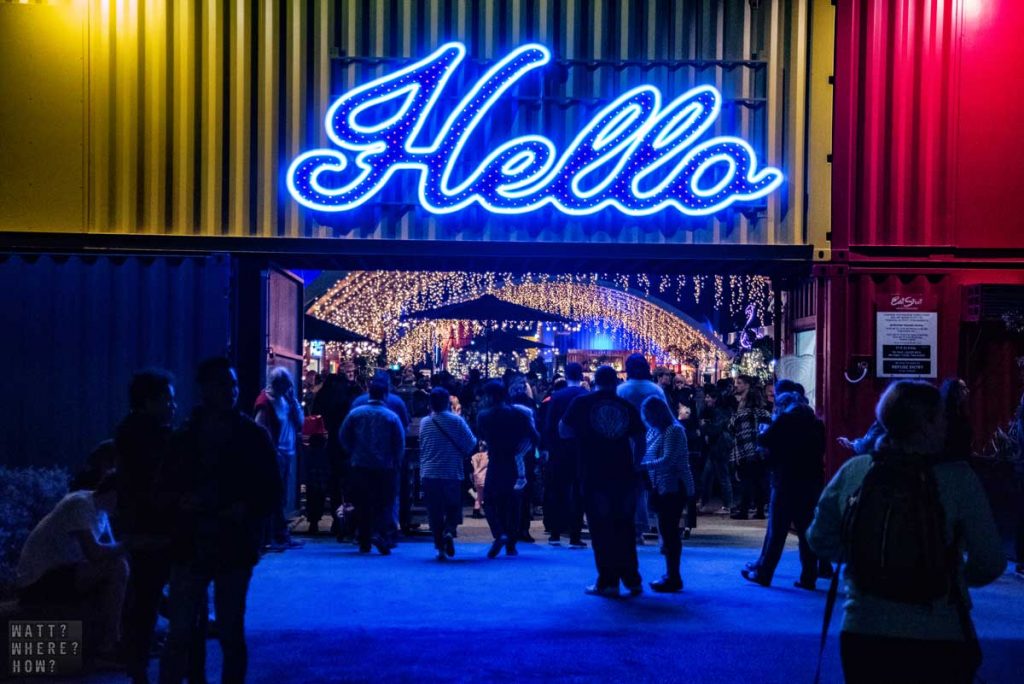 Eat Street co-opts two particular Williamsburg techniques and has turned it into its own unique experience – the shipping crates and live music of Rough Trade Records and the international flavors and budget bites of Smorgasburg. Set on the shores of a newly gentrified stretch of the Brisbane river, derelict docks have been transformed into Brisbane's favorite new venue. Surrounded by shiny new blocks of condos, the area has become rapidly populated by young and wealthy professionals. It's close proximity to the old money suburbs of Ascot and Hamilton also ensures the car park is full of stylish European car brands. But Eat Street isn't exclusive or pretentious – far from it.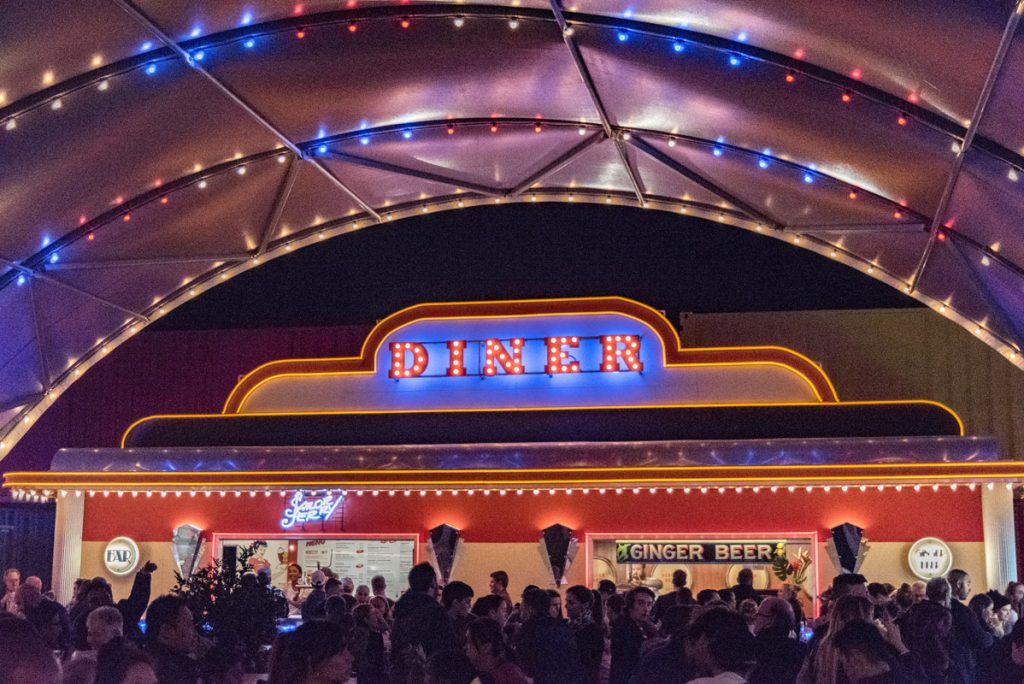 Colorful shipping containers stacked like giant LEGO bricks are the building blocks of Eat Street Brisbane. Vibrant primary reds and yellows couple with neon and fairy lights to ensure it feels like you're entering an amusement park and if you've come with an appetite, your tummy will be overjoyed. For a nominal fee, you'll access so much more than just food.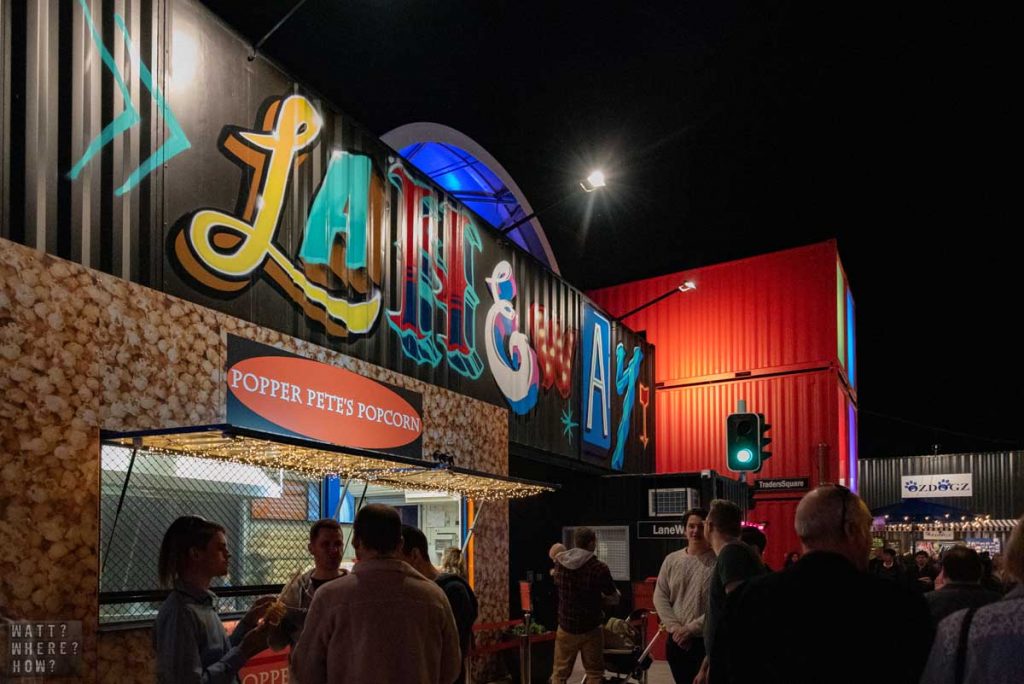 We've chosen a chaotic moment to visit. There's been a race day at the nearby Doomben Raceway where thousands of locals have descended from, drunk and with a serious case of the munchies. Even though it's the evening, the place is full of families. A large courtyard is set up with deck chairs and bean bags as families watch movies on a big screen. There so much going on and the air is thick with delicious smokes and steams.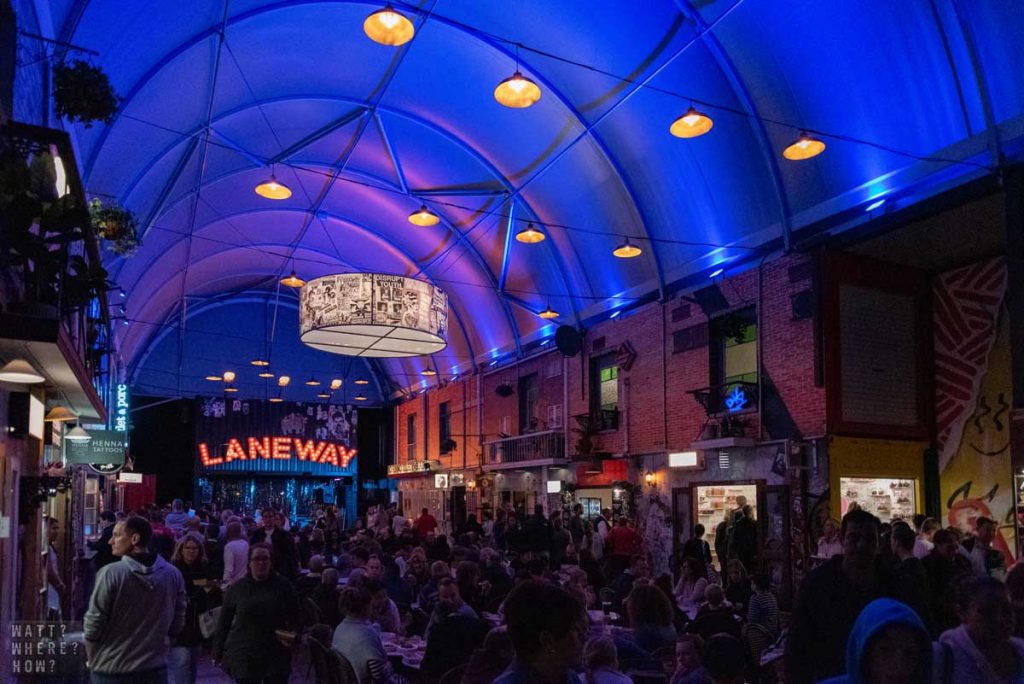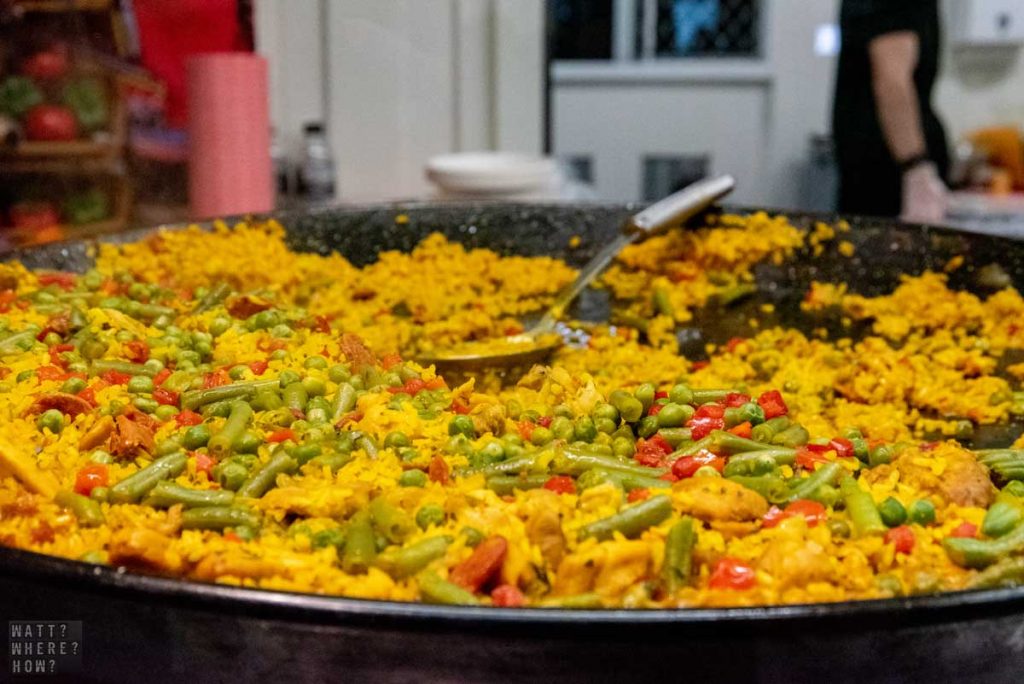 Eat Street Brisbane's clever use of the same old shipping containers that used to litter the precincts vacant lots is inspired. It creates narrow streets completely lined by vendors and ensures each outlet is contained to its space. Every few avenues the areas expand into larger food courts with simple picnic tables and benches.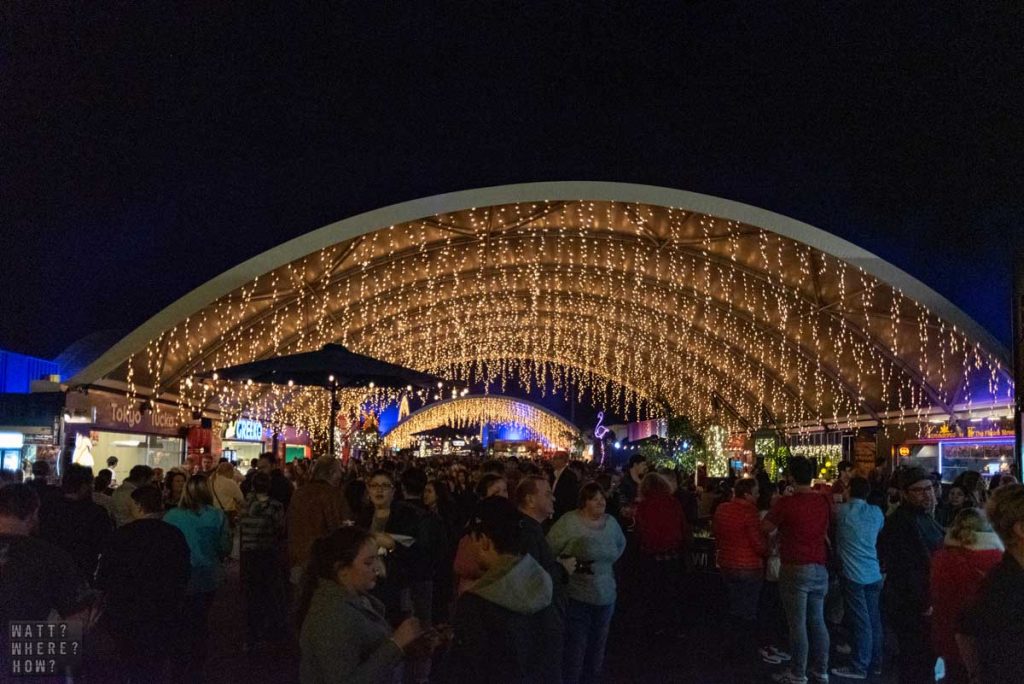 Each is themed as homage to the local music scene. Colorful lamp shades bear renderings of mid-90s gig flyers touting the best local band and venues that have long been left behind but never forgotten. Live performances are one of the best features at Eat Street Brisbane with original bands, cover groups and on the night we attended, hip hop dancers who'd been featured on the reality TV show, Australia's Got Talent.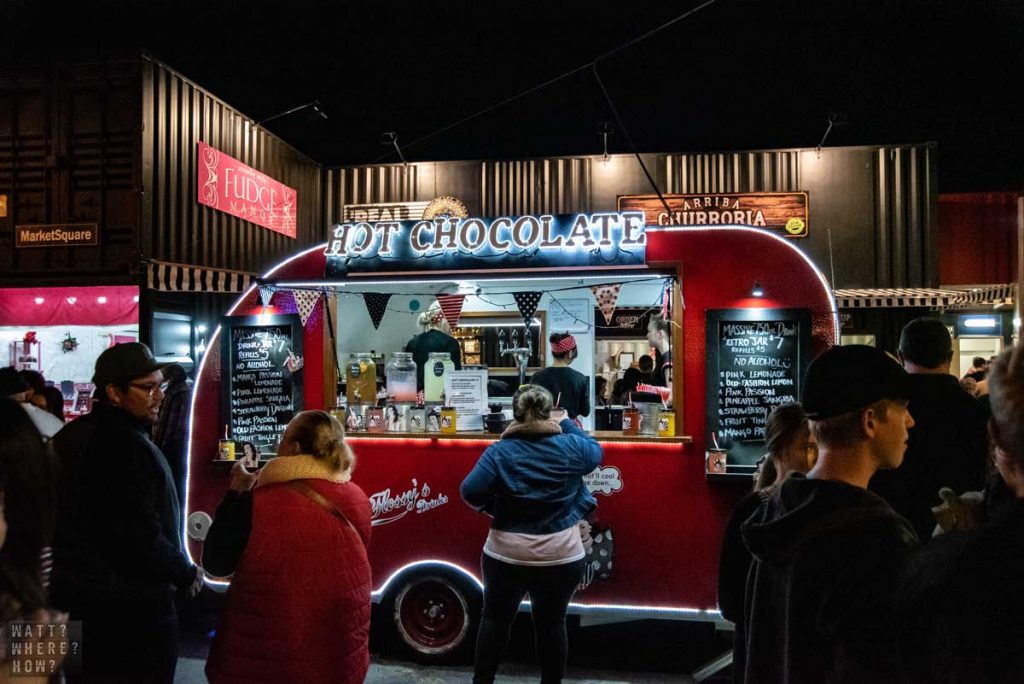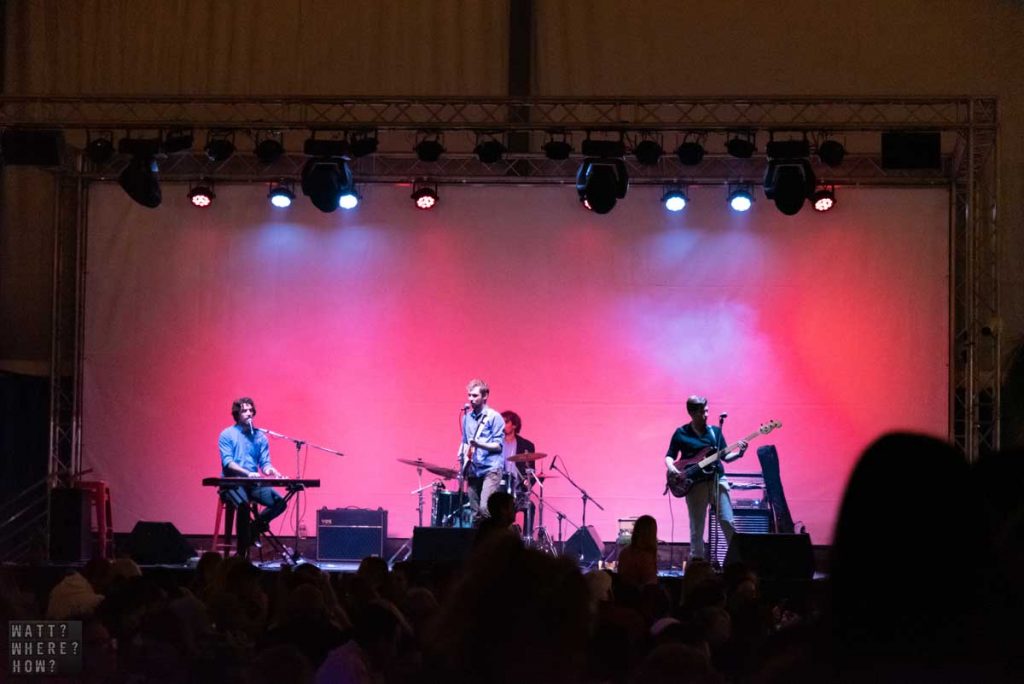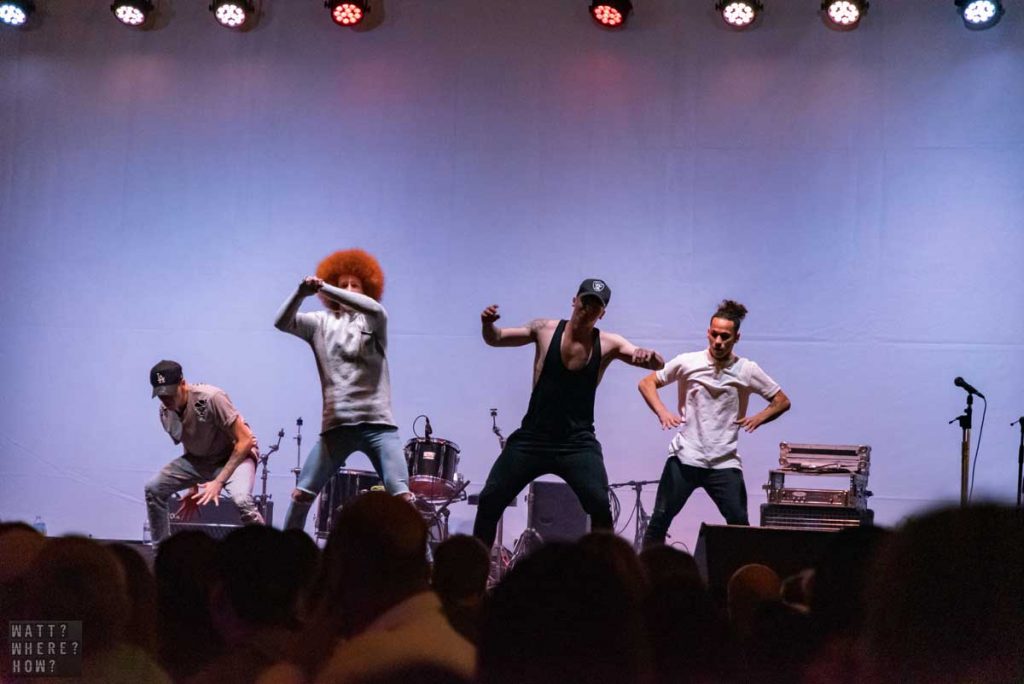 The other obvious draw card is the food.  Like Smorgasburg, much of your time at Eat Street Brisbane will be spent darting through the crowd trying to choose from the seemingly endless range of enticing options. There's sweet food, savory and diet cheat treats as far as the eye can see. Salty seafood paella, Poke bowls, sushi and bao, pizzas, pretzels, barbecue and brisket. Asian fusion figures prominently as does direct clones straight from New York.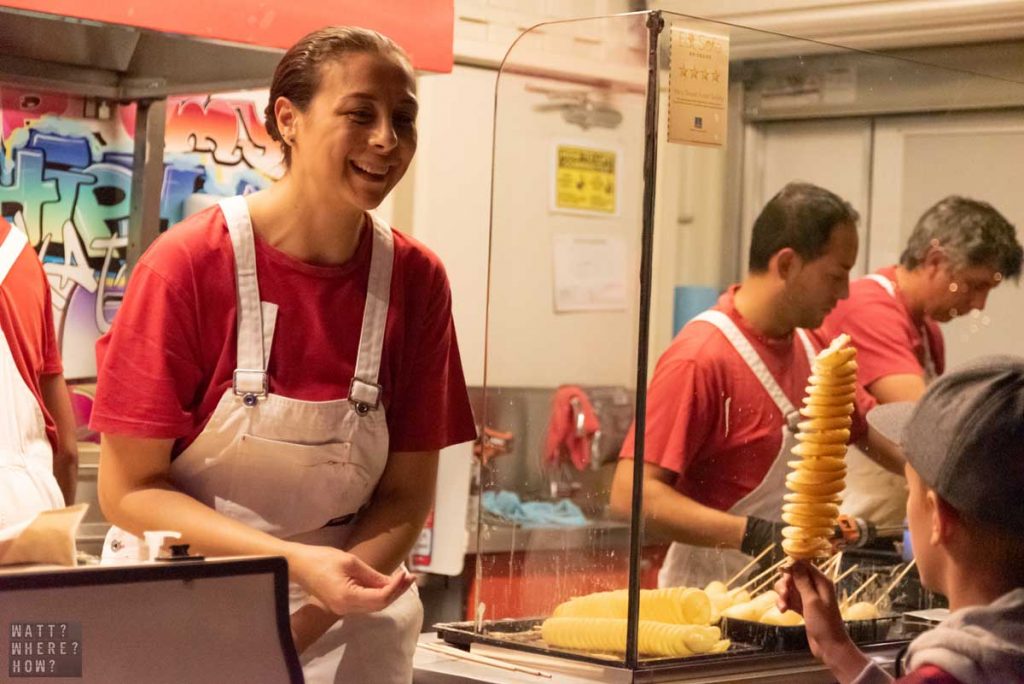 But it's the colorful characters as well as the colorful plates that endure  as Eat Street will be lightly sautéed into your memory. The attitude is laid back and the smiles are big and even if there's a hint of hangriness creeping in, you're only meters away from a cure. As a visitor the most disappointing thing will be not having enough room to fit in everything you want to eat.
For more fun things to do in Brisbane and South East Queensland, explore our tips here.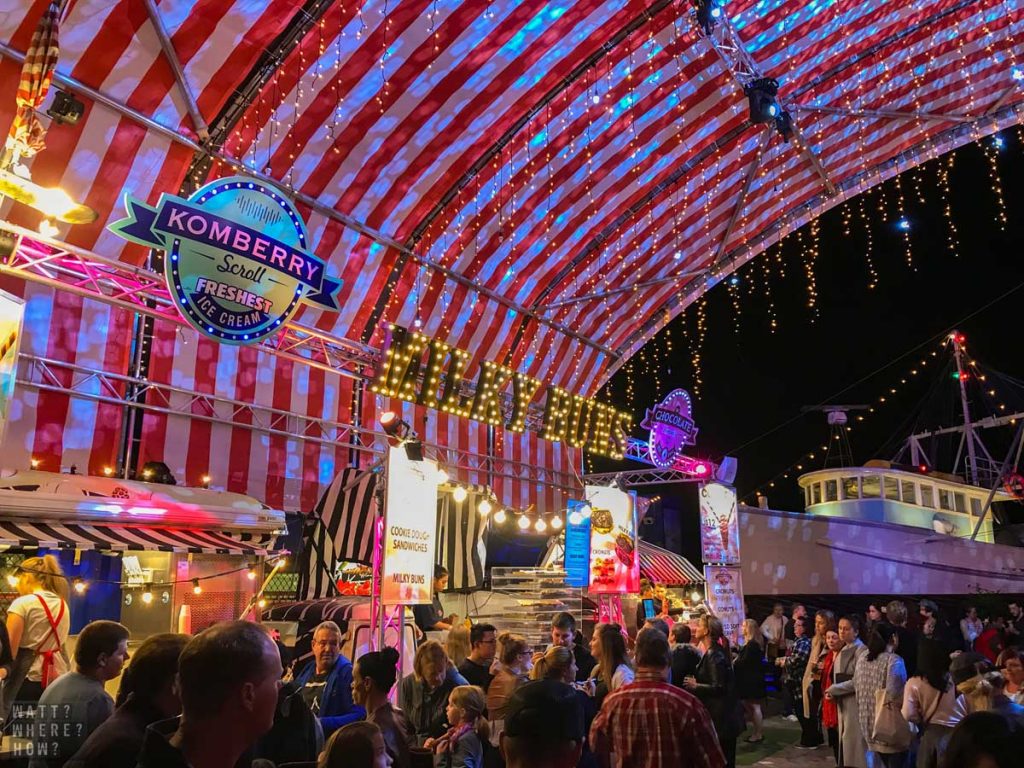 WHAT?
Eat Street is a foodie's paradise on Brisbane's northside, close to the Brisbane International Airport.
WHERE?
221D MacArthur Ave, Hamilton QLD 4007, Australia
HOW?
Eat Street Brisbane is open Friday to Sunday and is an afternoon and evening experience. For the latest details and events visit their site.
| | |
| --- | --- |
| Friday | 4–10PM |
| Saturday | 4–10PM |
| Sunday | 12–8PM |
Follow & Connect with us