Curly's Fish Fry, Nassau introduces you to the unbeatable fried flavors of conch, reef fish, and other classic Bahamian favorites.
The best way to get a taste of a place when you're only there for a limited time is to get out and dine with the locals. And with only a few hours left of our time in Nassau after being conquered by Atlantis water park and the flawless sun and beaches we sought haven away from the port side where there are mostly the hideous American chain bars like Hooters and Senor Frog's, a binge and puke chain found anywhere partying Americans play.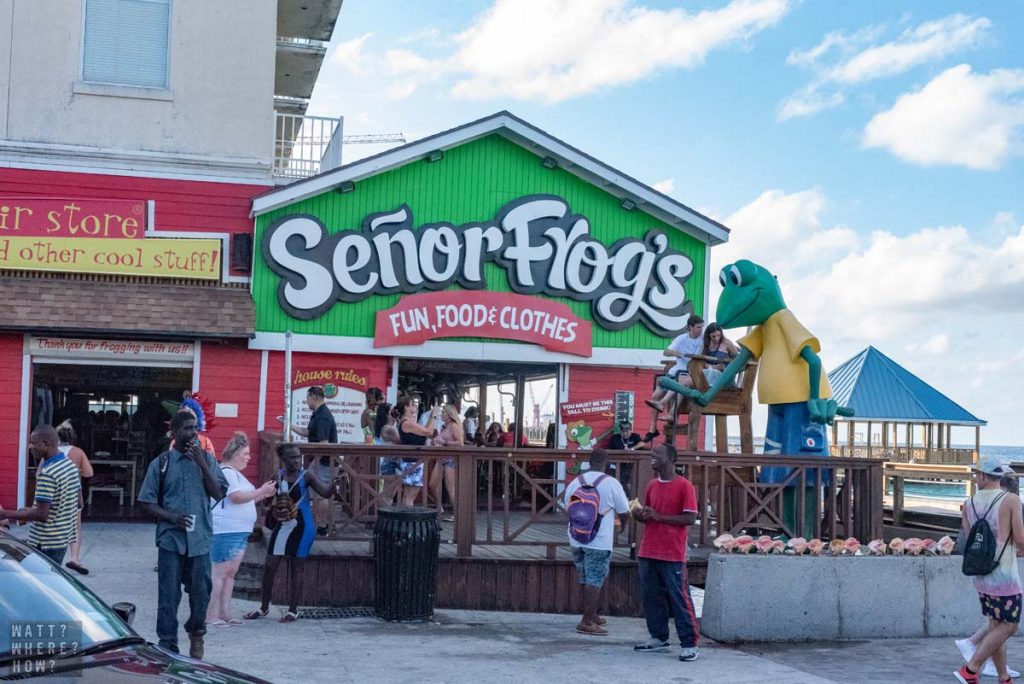 After speaking with a couple of cabbies, the unanimous recommendation was to try a fish fry – and the name that comes up first is Curly's Fish Fry.
Nassau has two main ones, under the bridge (the Sir Sidney Poitier Bridge to Paradise Island, where a ramshackle shanty town of old fishing shacks now do a thriving trade of fresh and fried foods) and the other, more commonly referred to as the Fish Fry.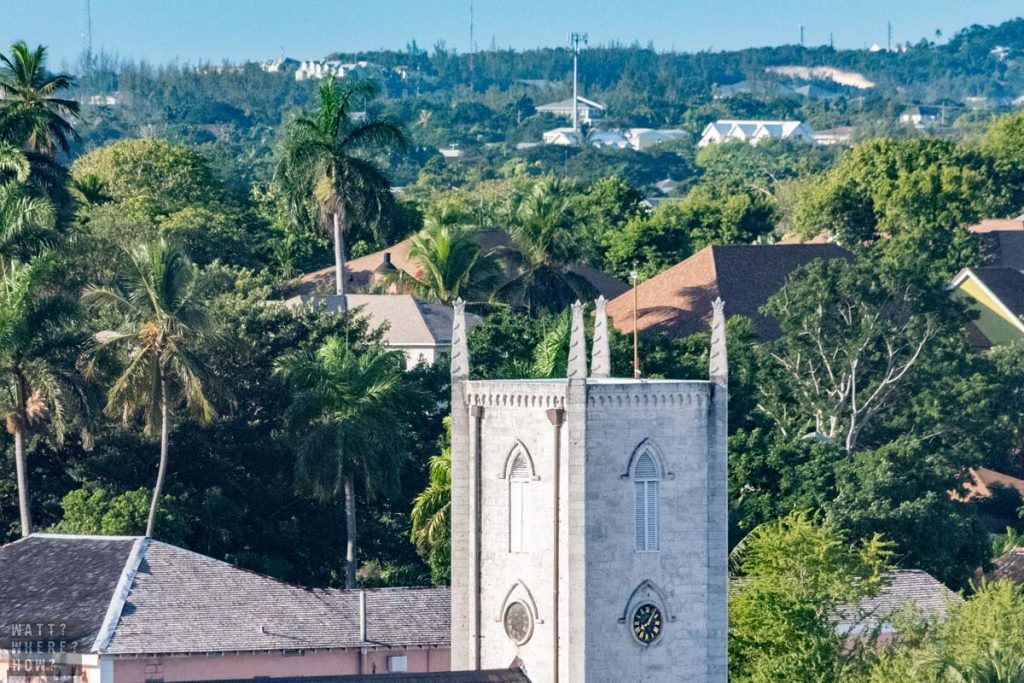 For $15, we're taken on a guided ride through Nassau passing old churches, colorful houses and stone vestiges of its Commonwealth roots. Speeding along the waterfront we pass beach communities and a local cricket match being played in an open oval, before turning into the Fry.
Unlike Oistin's Fish Fry in Bridgetown, Barbados, where there are numerous operators but it's tightly confined to feel like an outdoor marketplace, this is just a row of brightly painted bungalows. It's more like a Main Street than a food court or market and each operator has their different shtick and menu.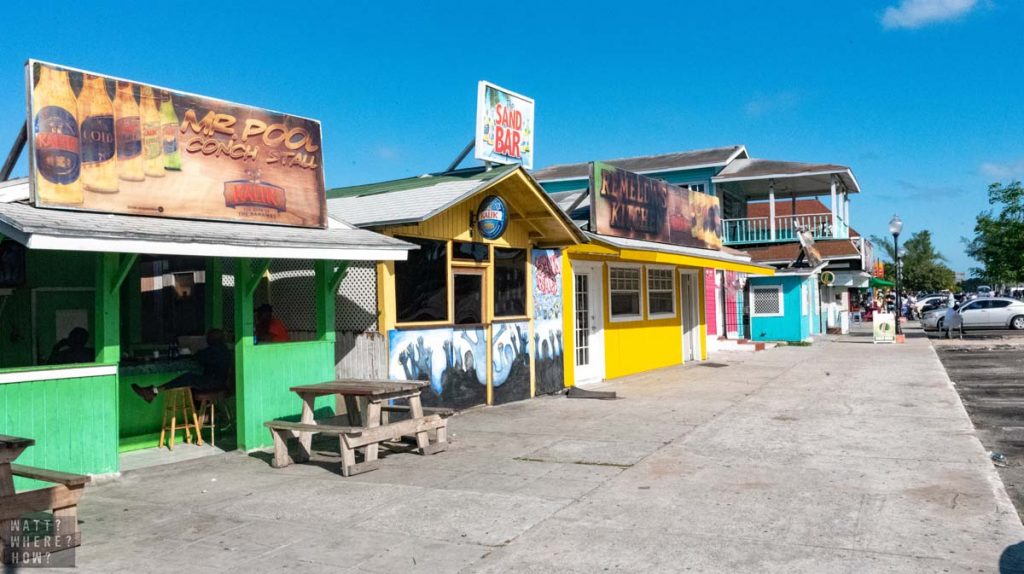 Being a lazy Sunday afternoon, locals are cradling cans of beer and watching the NFL. Once a nation brought up on English sports, Bahamians now follow American sports fanatically which makes perfect sense given their proximity to mainland America.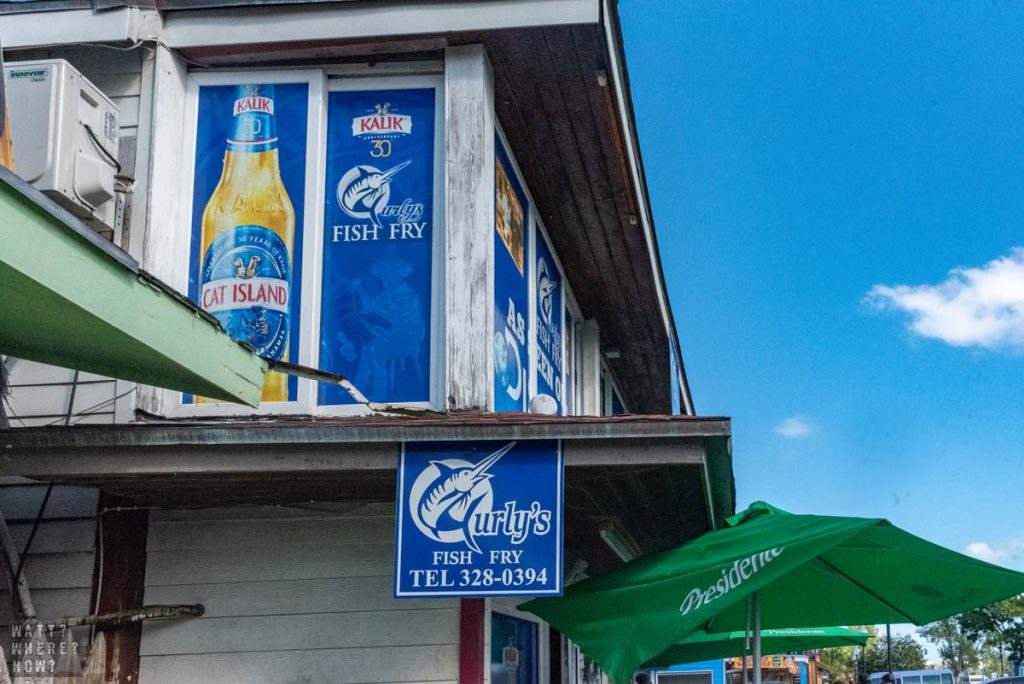 We've been told to check out Island style or Curly's Fish Fry by two people and it appears that it's the popular spot on the strip. It's draw isn't obvious from the outside, as unlike the others, there are no outdoor tables.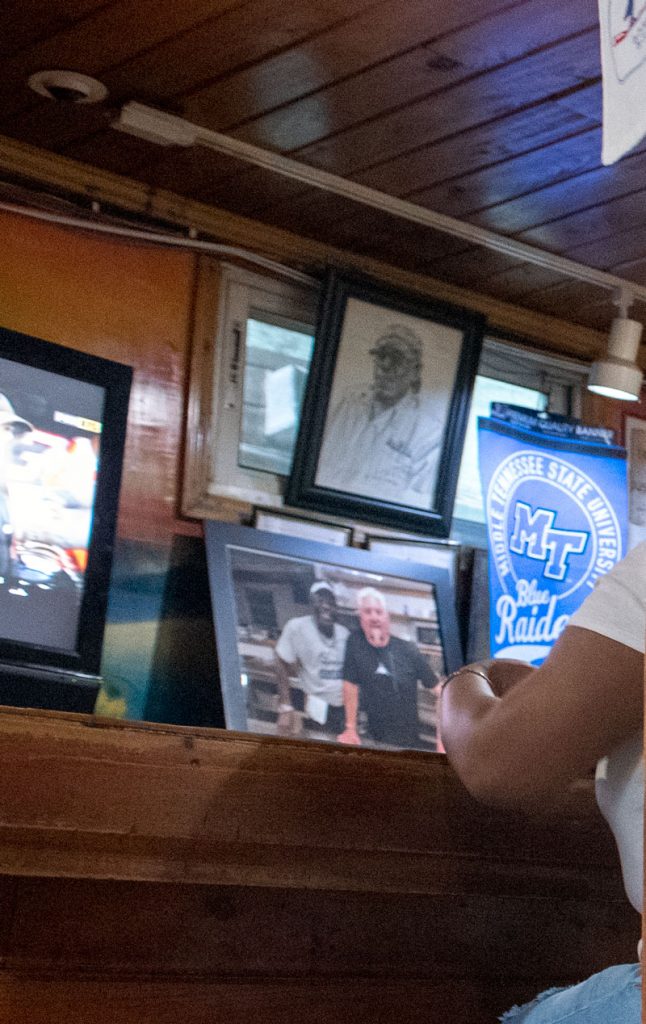 Inside, locals sit transfixed on the action on the LCD screens, while a few intrepid cruise-folk banter with the waitstaff. A framed print of Guy Fieri adorns the wall above the aged red booths – he apparently shot a special episode of Diners, Drive-Ins, and Dives here and it's put the place on the map.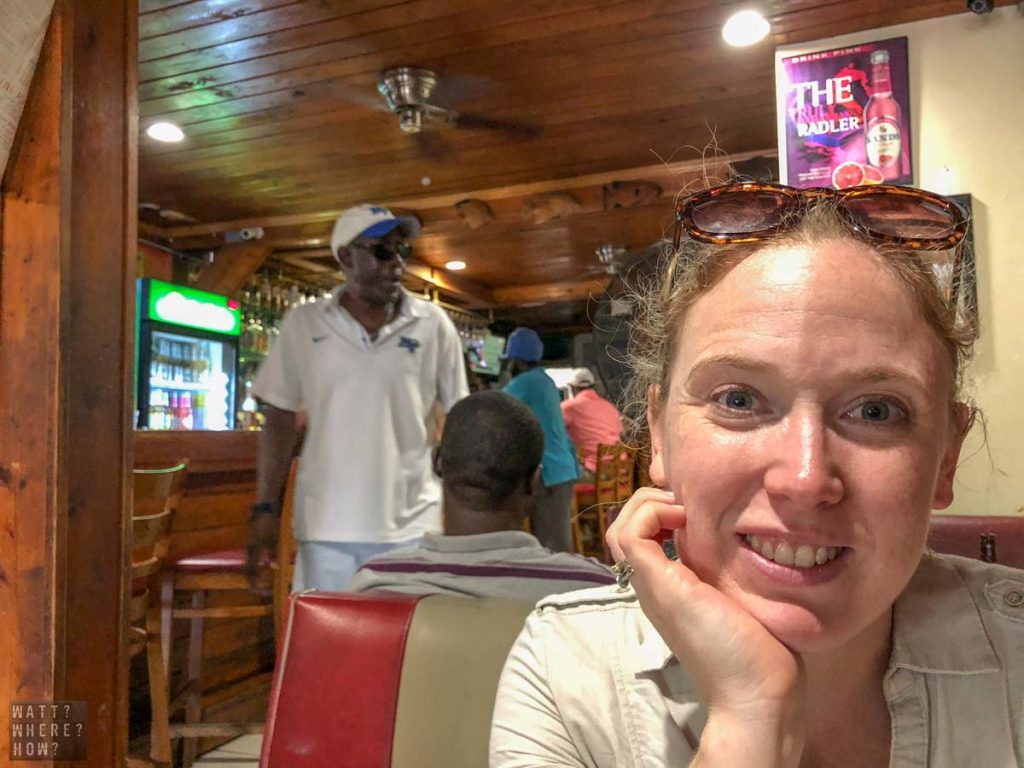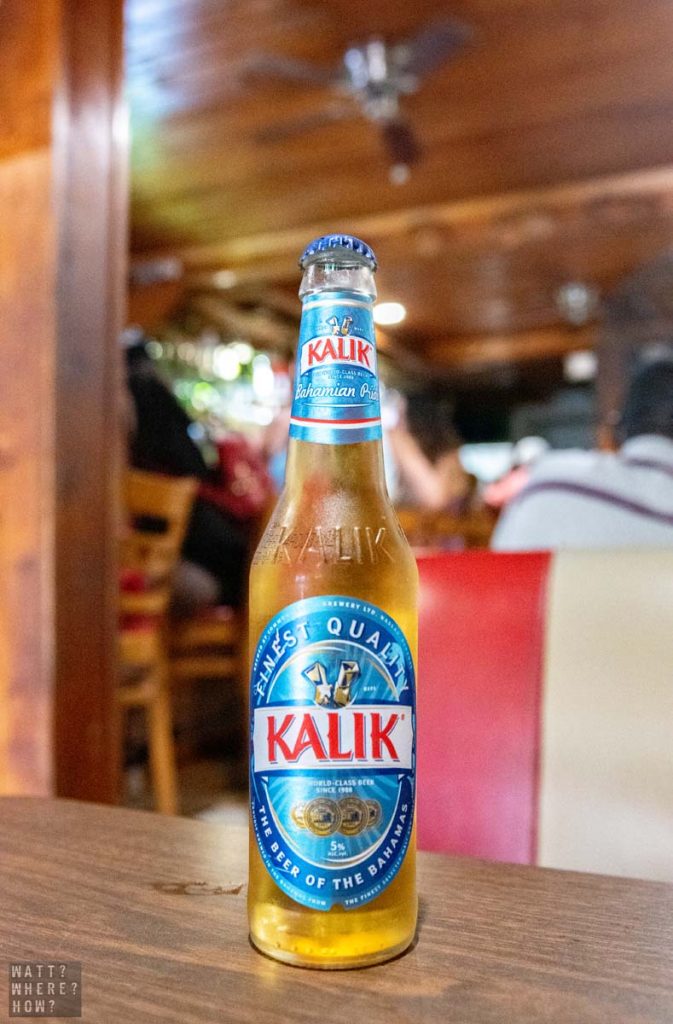 As a sweetener while browsing the menu we are brought a small glass of Bahama Mama cocktail, a fruity concoction that packs a punch. Conch features heavily on the menu so we choose a starter of conch fritters and fish fingers and grouper for our mains. Unlike the fish fry in Barbados, where the fish is fried on a grill in front of you, the cooking takes place in the kitchen.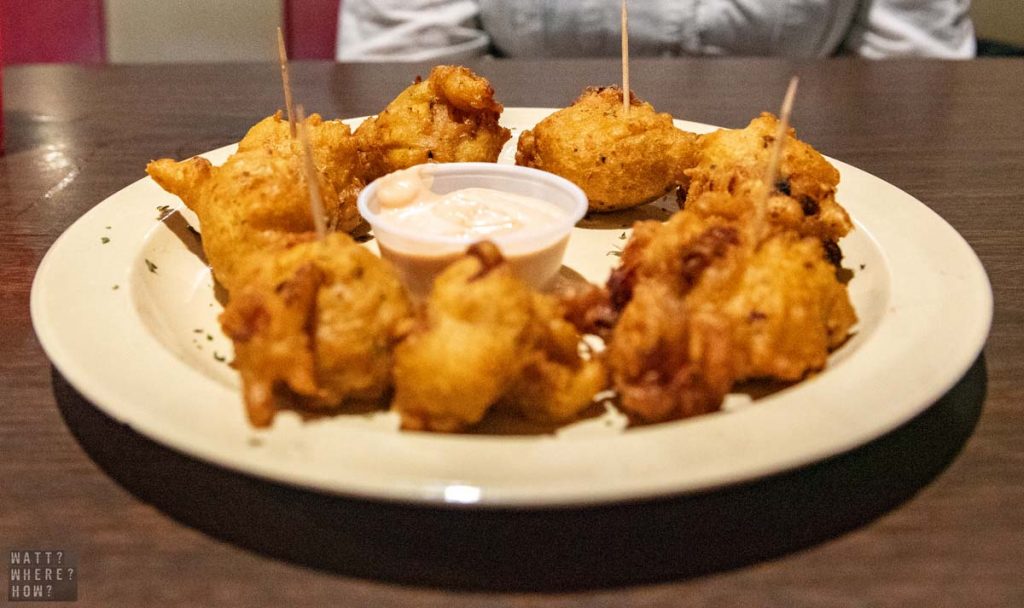 Another rum punch and a beer later, we're served up a slightly spicy piece of grouper with a side of coleslaw and fries. Unfortunately, the fillet is peppered with sharp bones and cut on a weird angle that means there's never for than a sliver of fish that is consumable in every forkful. It's still worth the visit to see a world outside of the cruise ship tourist trap of Nassau's port, but don't expect anything fantastic – just good honest comfort food that will leave you feeling full and a little guilty.

---
WHAT?
Curly's at the Fish Fry restaurant is one of the local favorites in Nassau and is the top rating option for Caribbean flavors in Nassau.
WHERE?
Curly's Restaurant and Bar is situated at Arawak Cay Fish Fry, Nassau, New Providence Island.
HOW?
Curly's at the Fish Fry doesn't have a formal website but you can call them on +1 242-328-0394 to secure a table. On weekend nights, the strip comes alive with locals and reggae bands.
Follow & Connect with us