The Cafe Regatta Helsinki provides a welcome place to chill when walking the Finnish capital's shores en route to the Sibelius monument.
It's ten at night and in photography terms, it's golden or magic hour. The sun has stubbornly positioned itself to emit the perfect light for photos and it's not planning on going anywhere. Half of Helsinki is lazing in the park lands and most have bottles of red keeping the good times flowing. Passing the harbor of cruisers and smaller speedboats, we find ourselves close to the site of the Helsinki Olympic Regatta.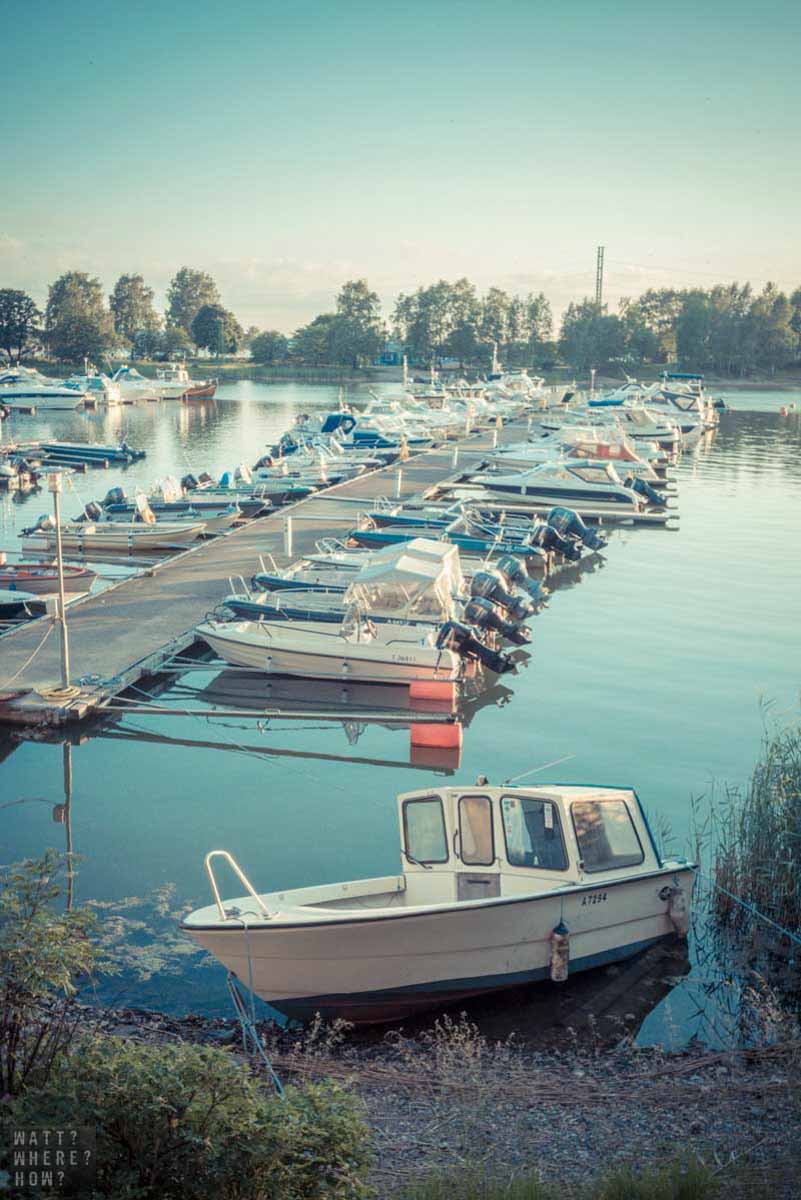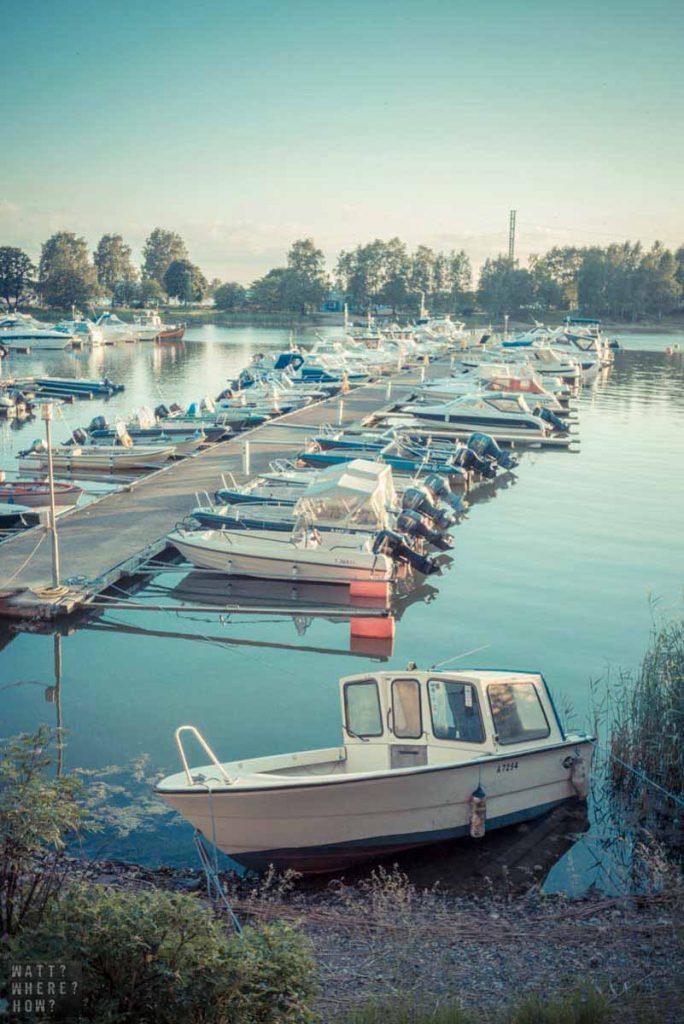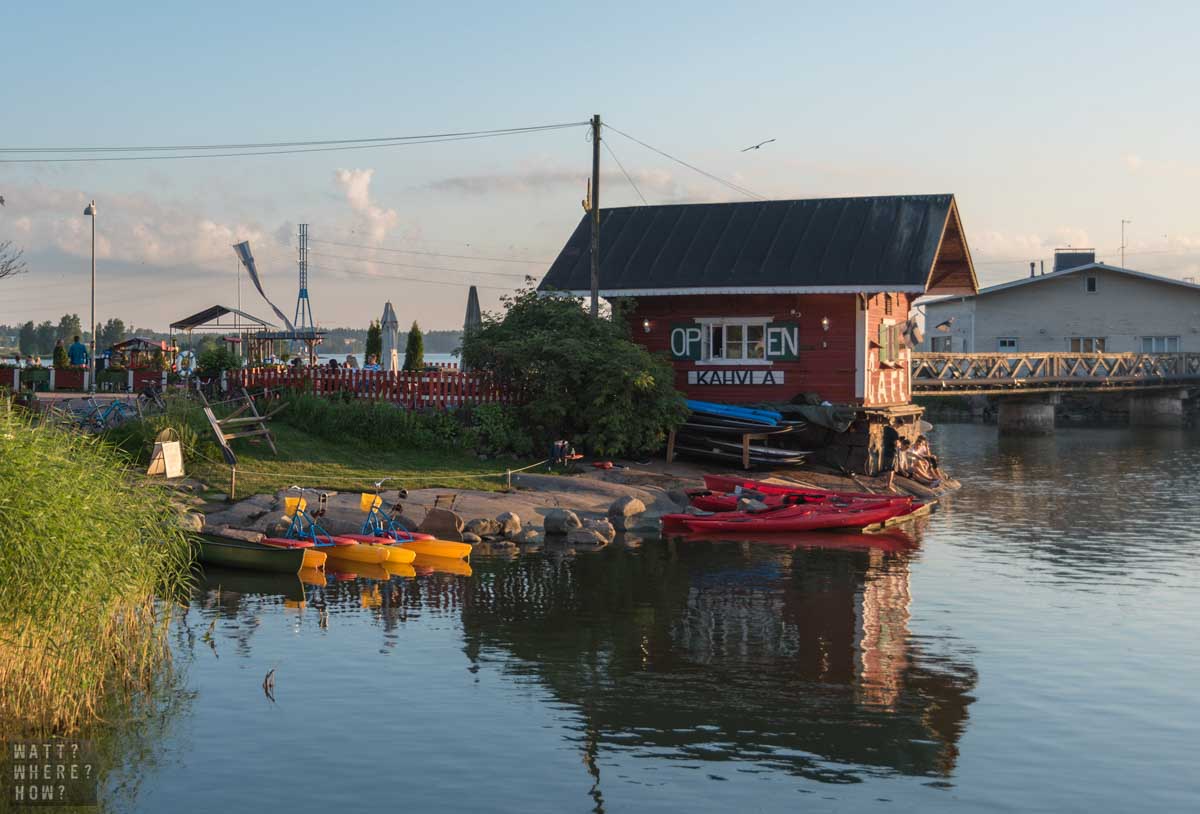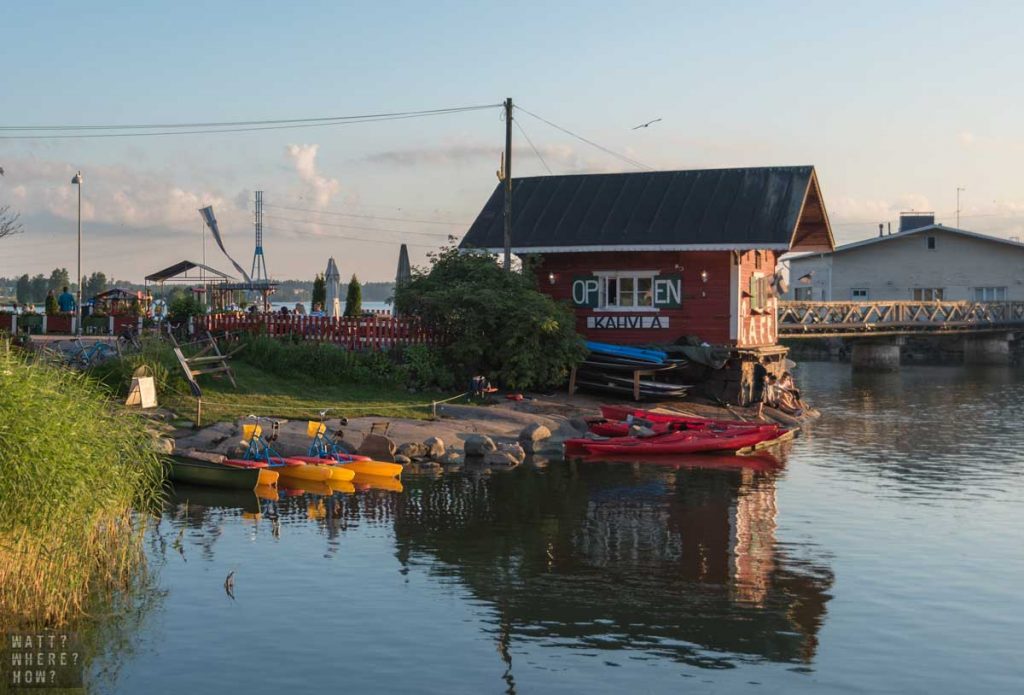 Jutting out into the water is the cutest little boathouse. Not more than a shack, this bright red building is actually a quaint café – the Café Regatta Helsinki. Teens are hanging out on the jetty next to the building, while older families are cooking over smoky fireplaces in its courtyard. The café is fringed by blossoming magnolias, which offset the aroma of wood-fired smokiness. Kitschy outdoor furniture from a bygone era provides the hint of what to expect inside.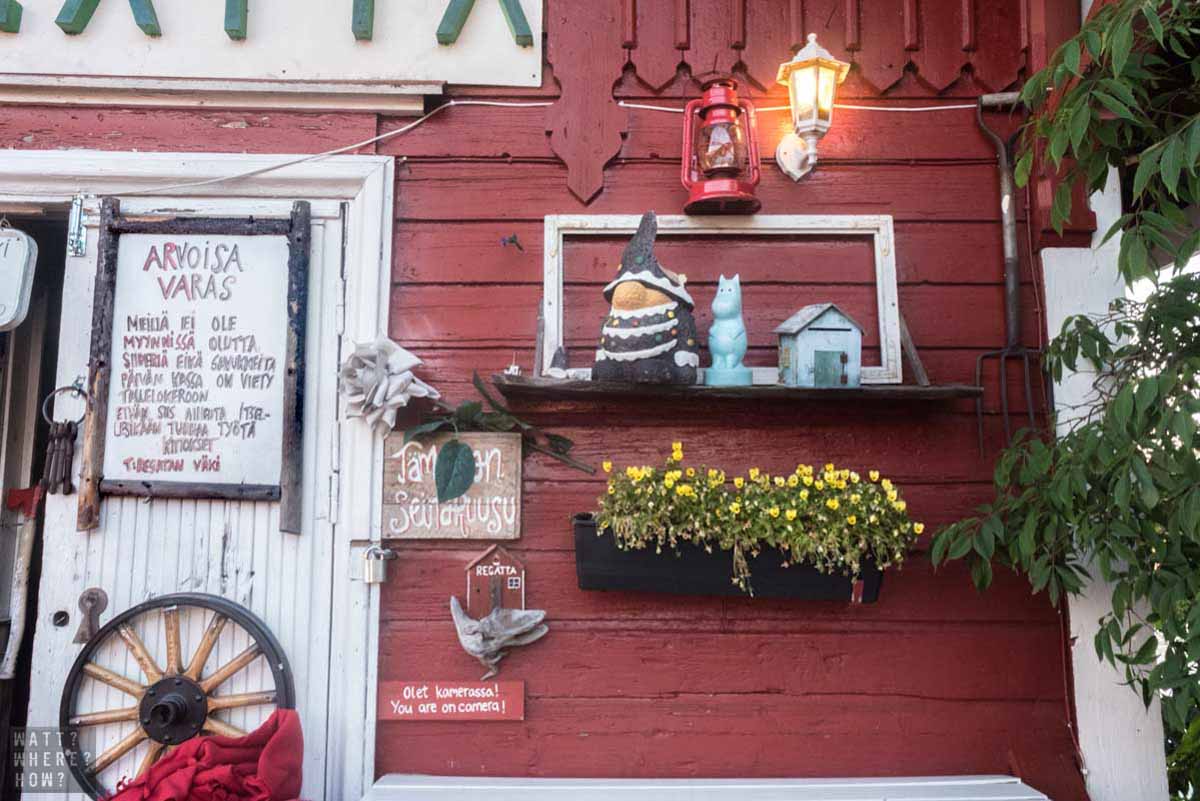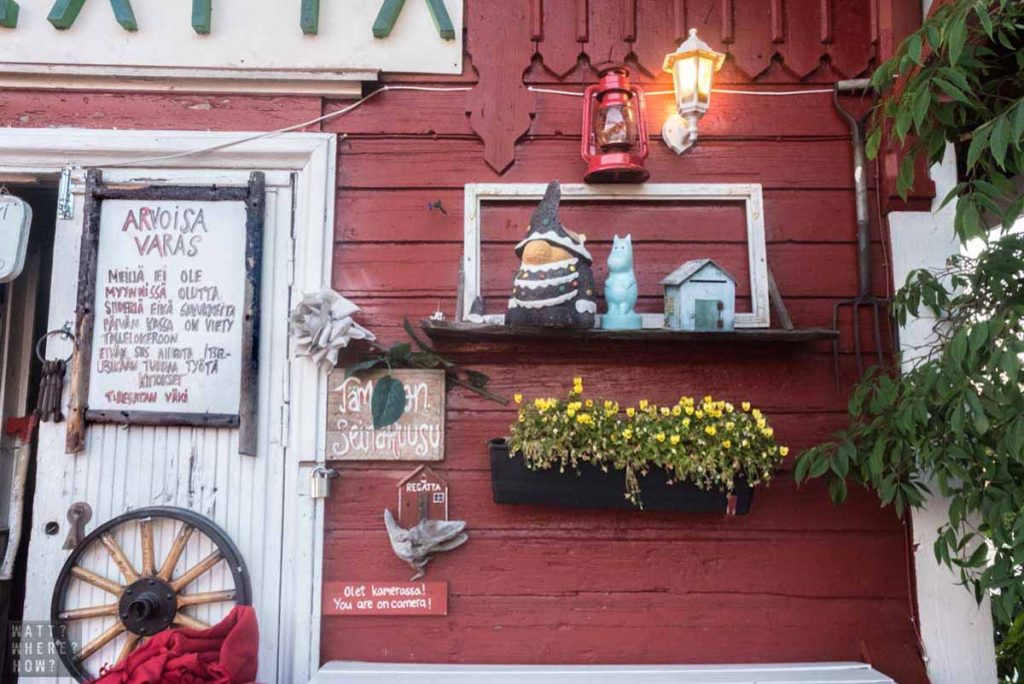 Entering the café, it's tiny and feels more like a curio shop. Ephemera hang from every rafter and post. Old string less violins, rusted trumpets, and accordions meet porcelain jugs, ancient watercolors and photos of families long since passed on.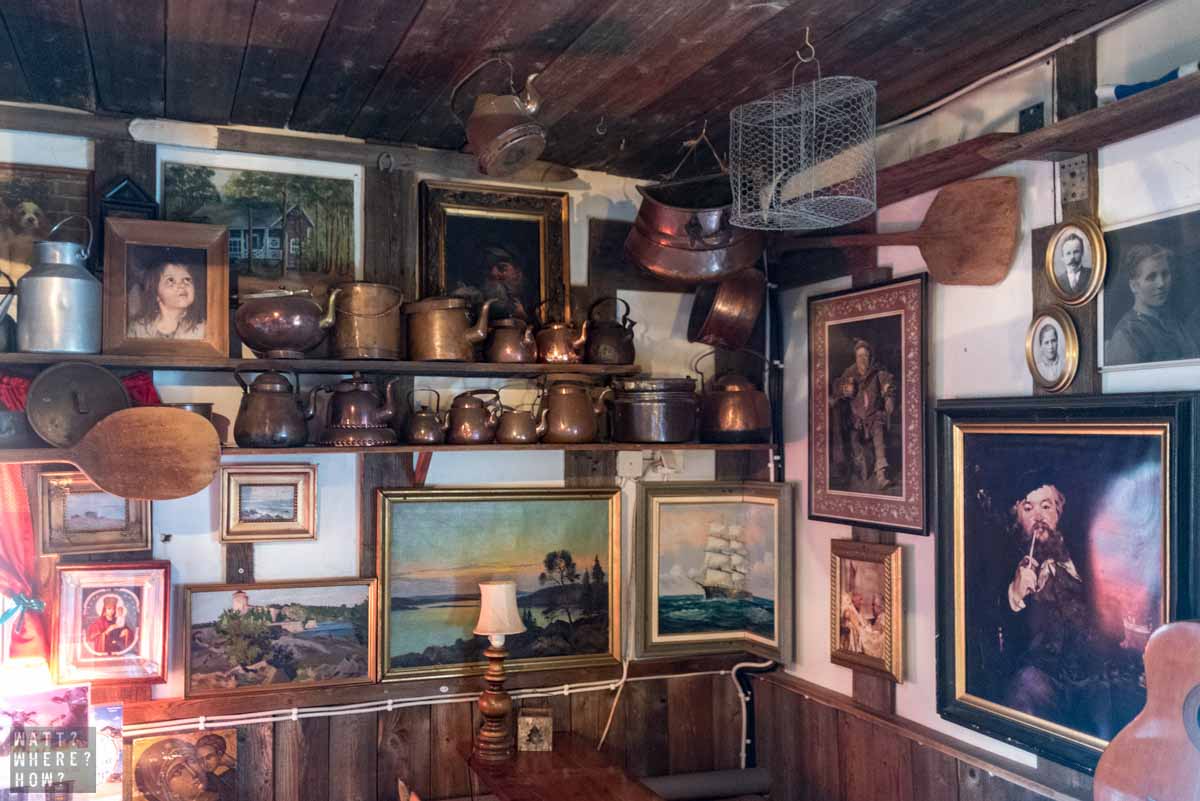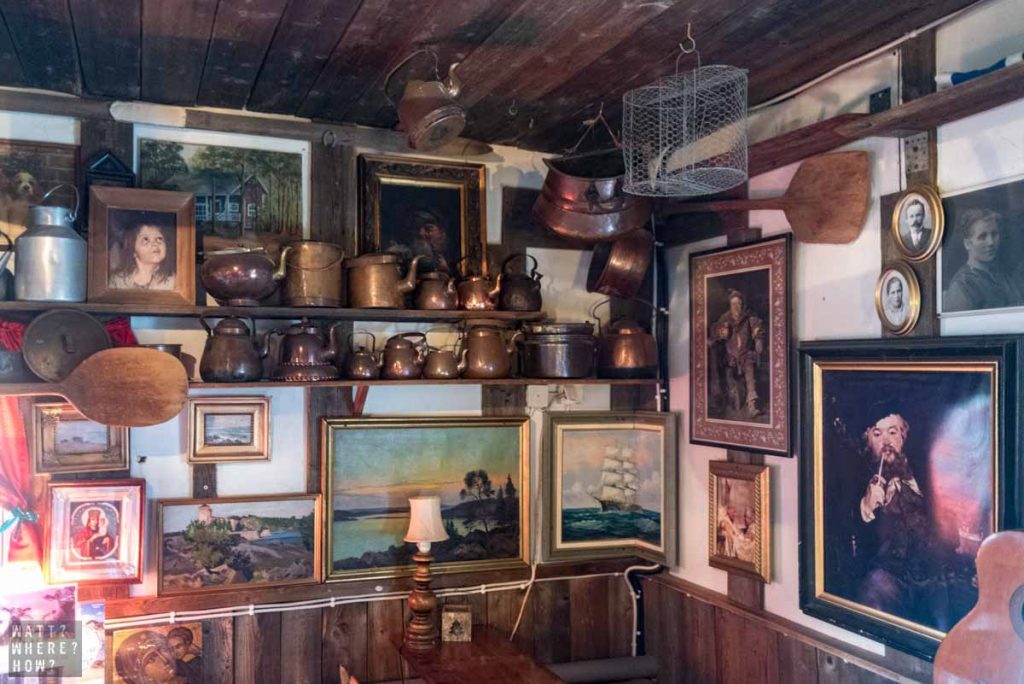 It's too late in the day for a coffee, so we only stop by long enough for a cold drink, but apparently it's renowned for its karjalanpiirakka (rice pastry in rye crust with egg butter) and fresh korvapuusti (cinnamon buns), often attracting long queues. But for a "nocturnal", mid-summer visit, it's a peaceful place to stop and enjoy a cooling beverage in its garden and watch life go by.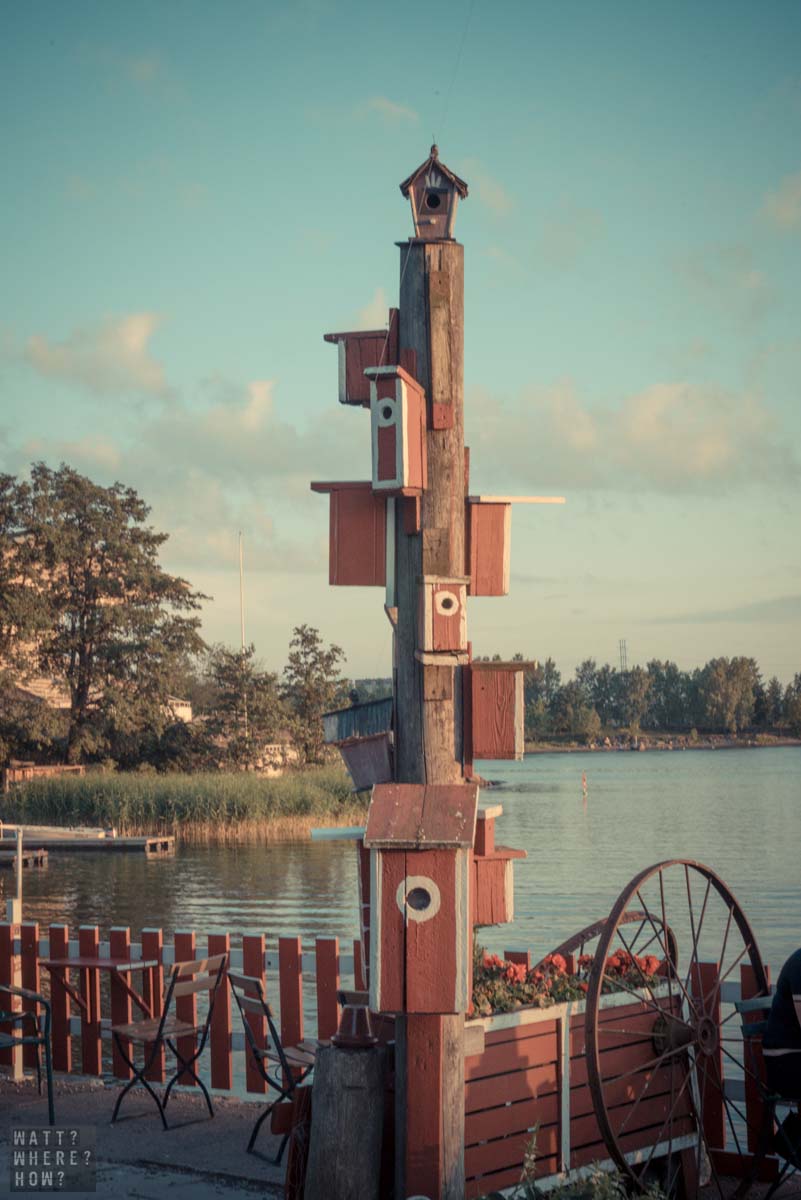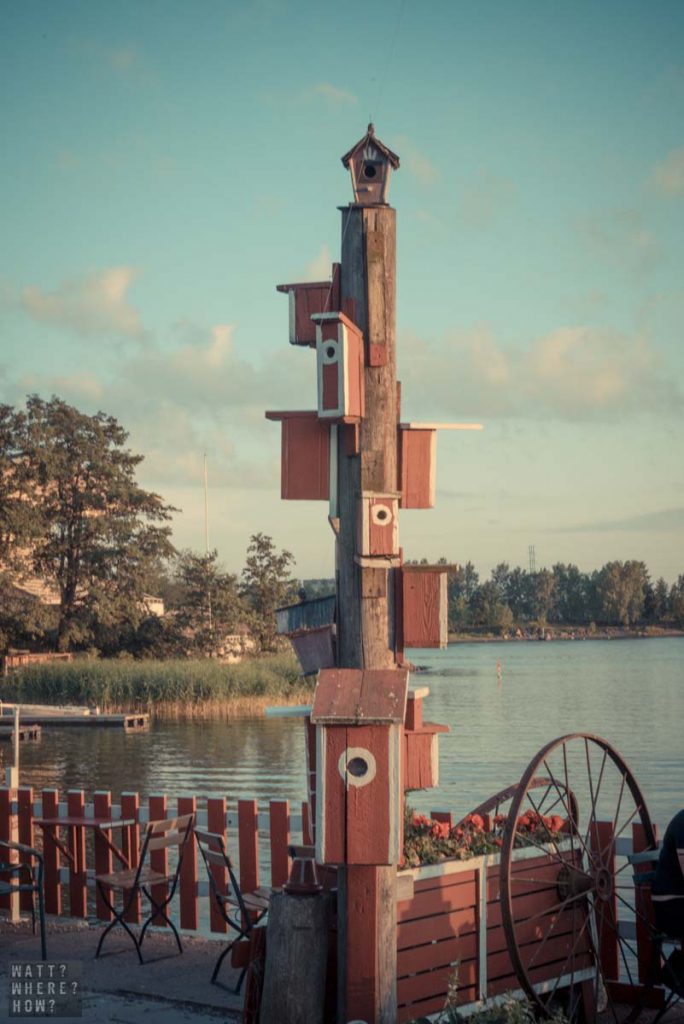 Bernie and Jess Watt are Australian travel bloggers living in New York City. Explore their European vacation ideas here.
WHAT?
Cafe Regatta Helsinki is a kitschy, but cute cafe near Helsinki's Sibelius monument.
WHERE?
Merikannontie 8, 00260 Helsinki, Finland
HOW?
Call: +358 40 0760049
Hours:
Wednesday
8AM–10:30PM
Thursday
8AM–10:30PM
Friday

(Midsummer Eve)

8AM–10:30PM

Saturday

(Midsummer)

8AM–10:30PM

Sunday
8AM–10:30PM
Monday
8AM–10:30PM
Tuesday
8AM–10:30PM
Follow & Connect with us