As a ginger, Buderim Ginger Factory is Jess's spiritual home. It's home to some great-tasting food and offers a chance to chill in its quiet rainforest grounds.
Heading north towards the Sunshine Coast from Brisbane, you will pass through Buderim, a small, sleepy, hinterland town. Just off the highway, in a semi-industrial area is the Buderim Ginger Factory.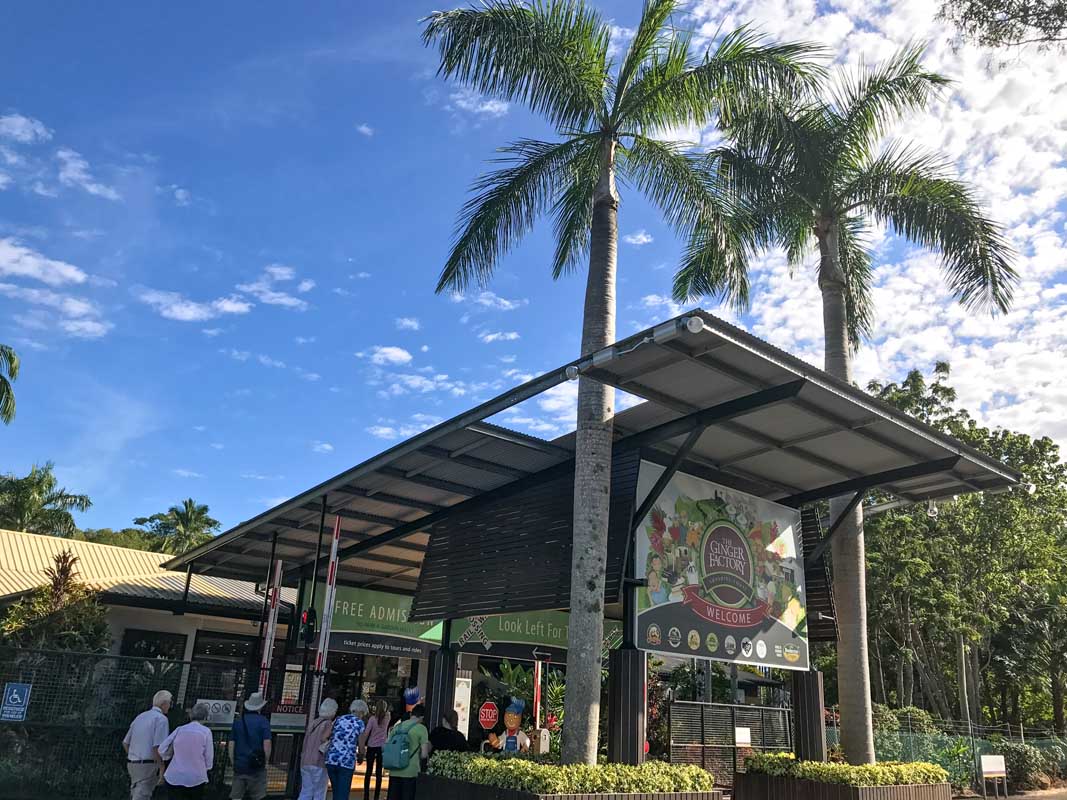 As a celebration of the region's most popular local commodity, ginger, the still working Buderim Ginger Factory has been expanded to become a theme park of all things ginger. In typical tourist fashion, you enter and exit through the gift shop but it's not at all a dreaded experience. The produce is world class and should be purchased in abundance.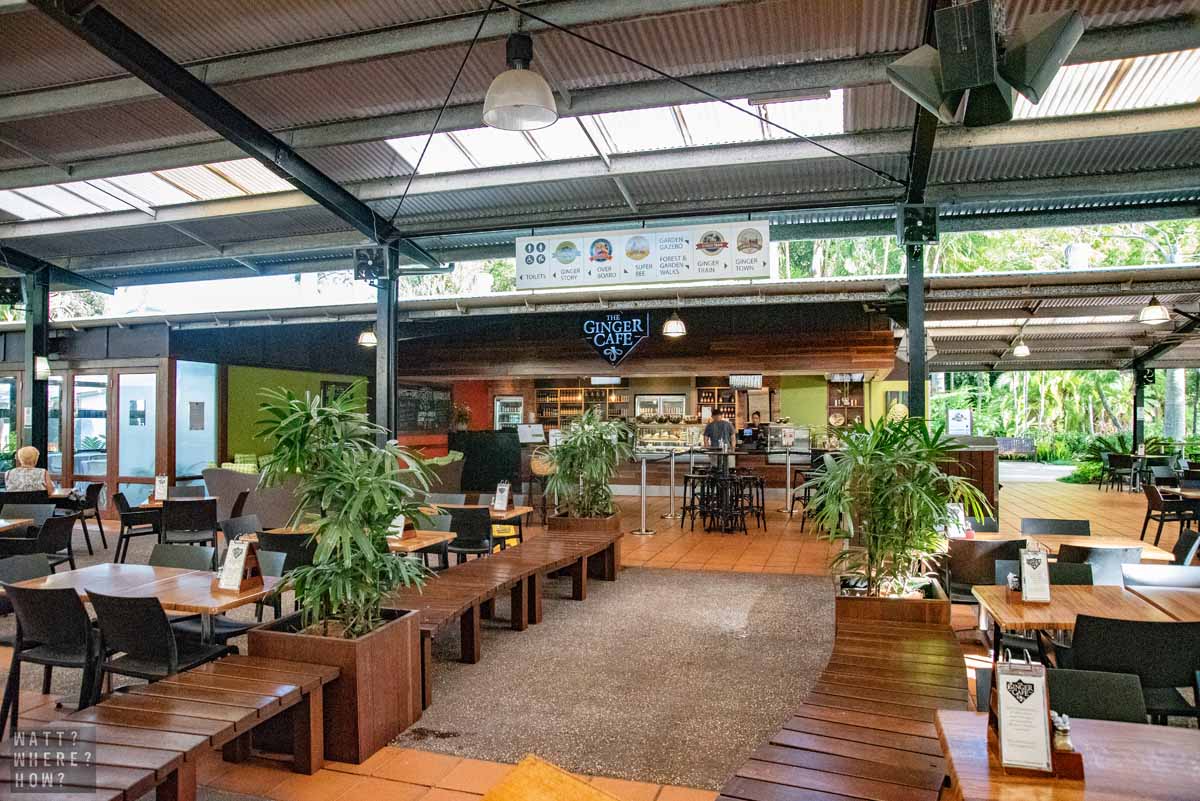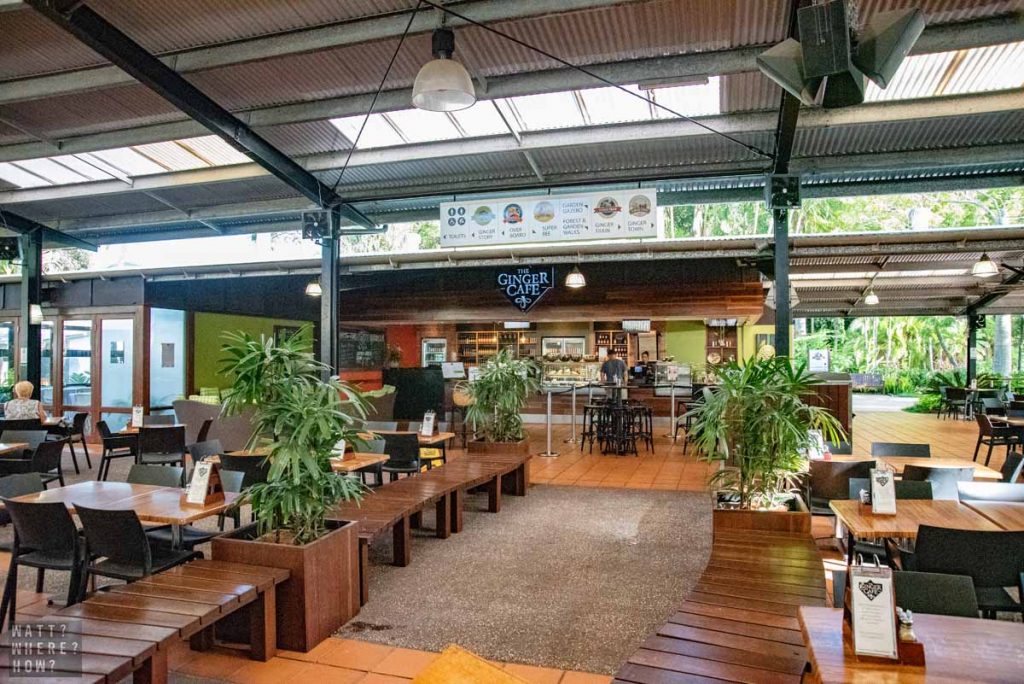 Entry to the park is free but you pay for each activity that you undertake. Tours can be arranged at the entrance, and you can while away the time before the next departure in the beautiful covered seating area. You can even entertain the little ones with a decorate-your-own-gingerbread-man kit. But who are we kidding? The adults will love this too! A little thirsty? Try a cold tin of Buderim ginger beer. Simply amazing stuff.
An original diesel sugar cane train that originally serviced cane fields in the area provides a casual, family-friendly way to get around the grounds, meandering through the rainforest to the main ginger factory which is still operational. An audio guide teaches passengers the history of ginger in Queensland and the manufacturing process.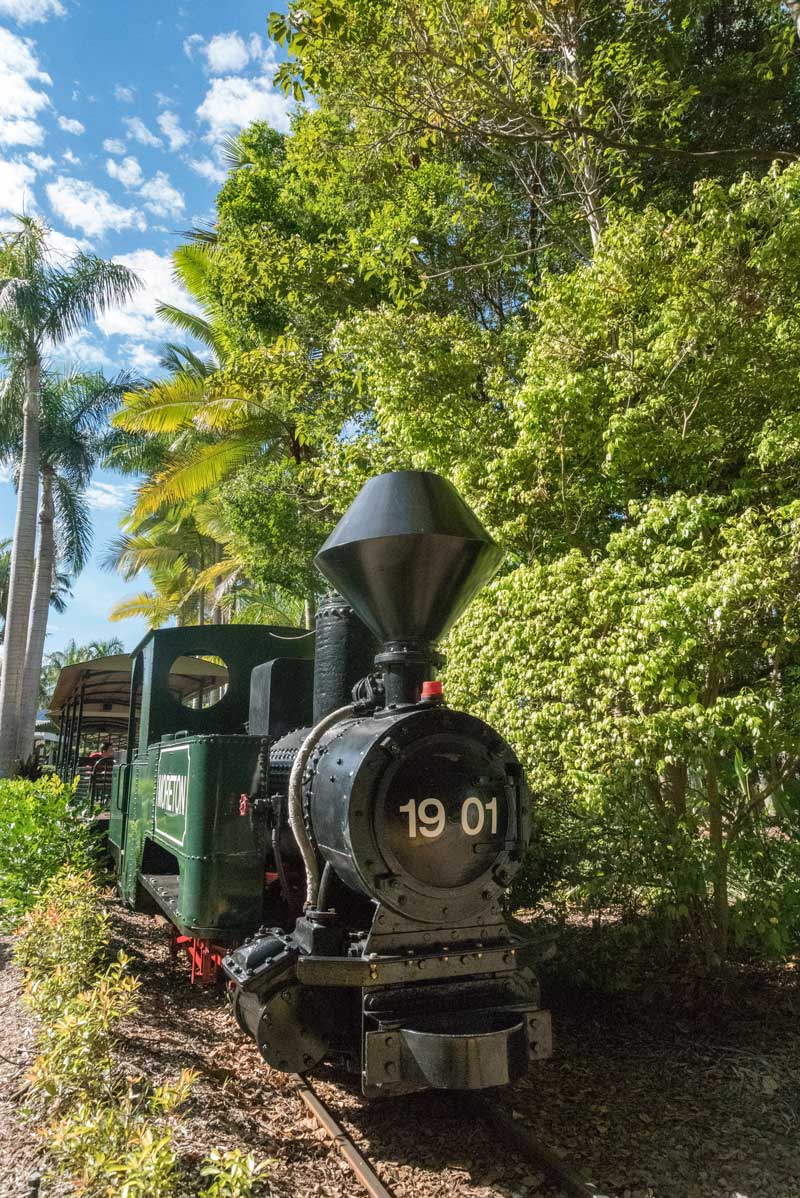 We opt to walk around the grounds. Though small, you can really get a feel for the natural area of Buderim. Crossing over the train tracks there are a row of shops in original Queenslander bungalows selling local and Australian produce, gadgets and souvenirs. We stop to taste some locally produced tea and satay sauces and nibble on samples of fresh fudge.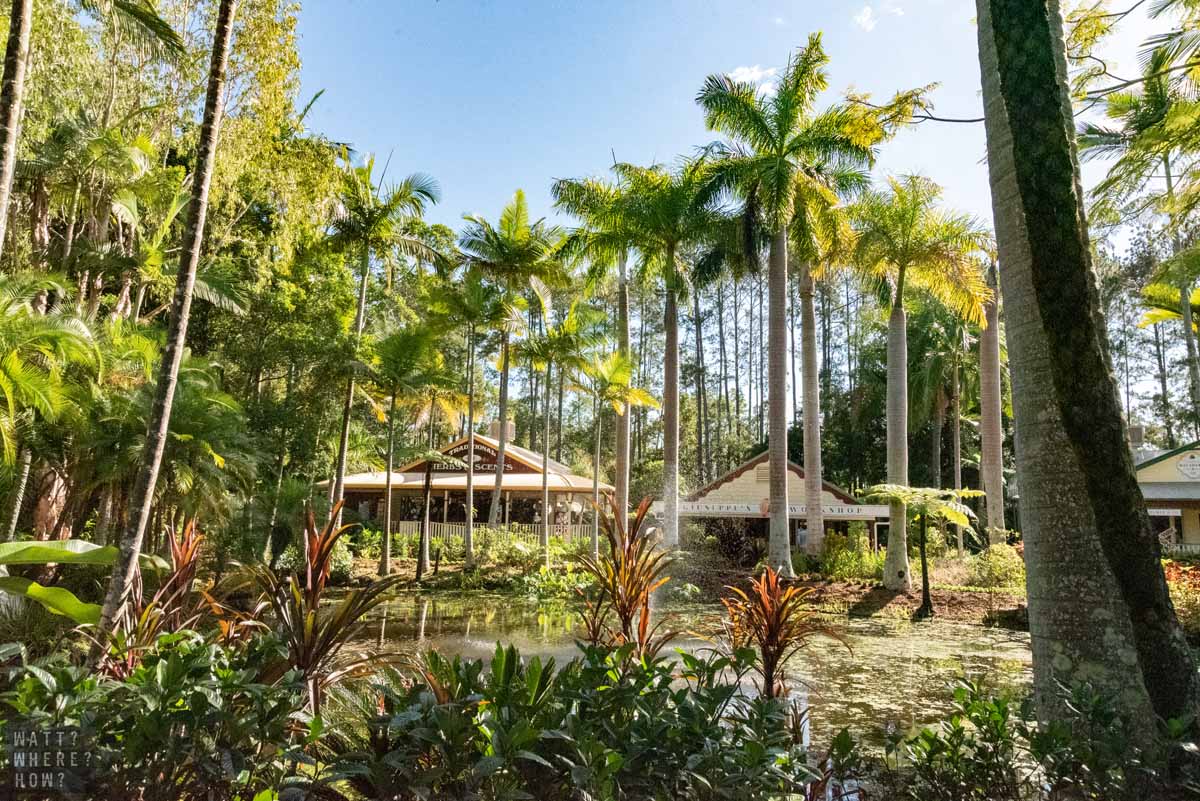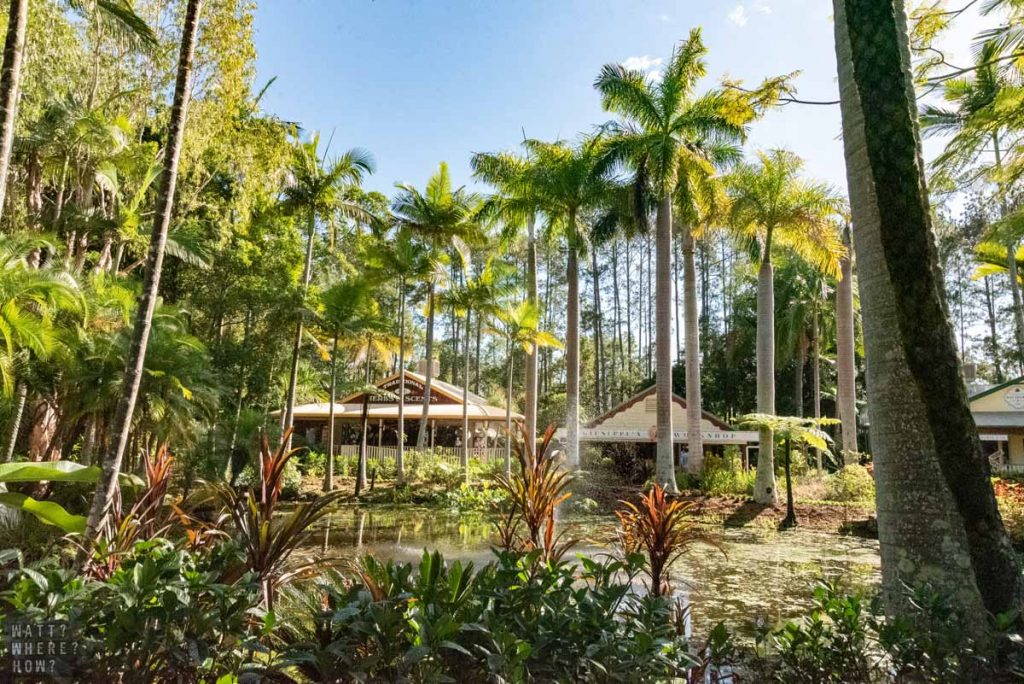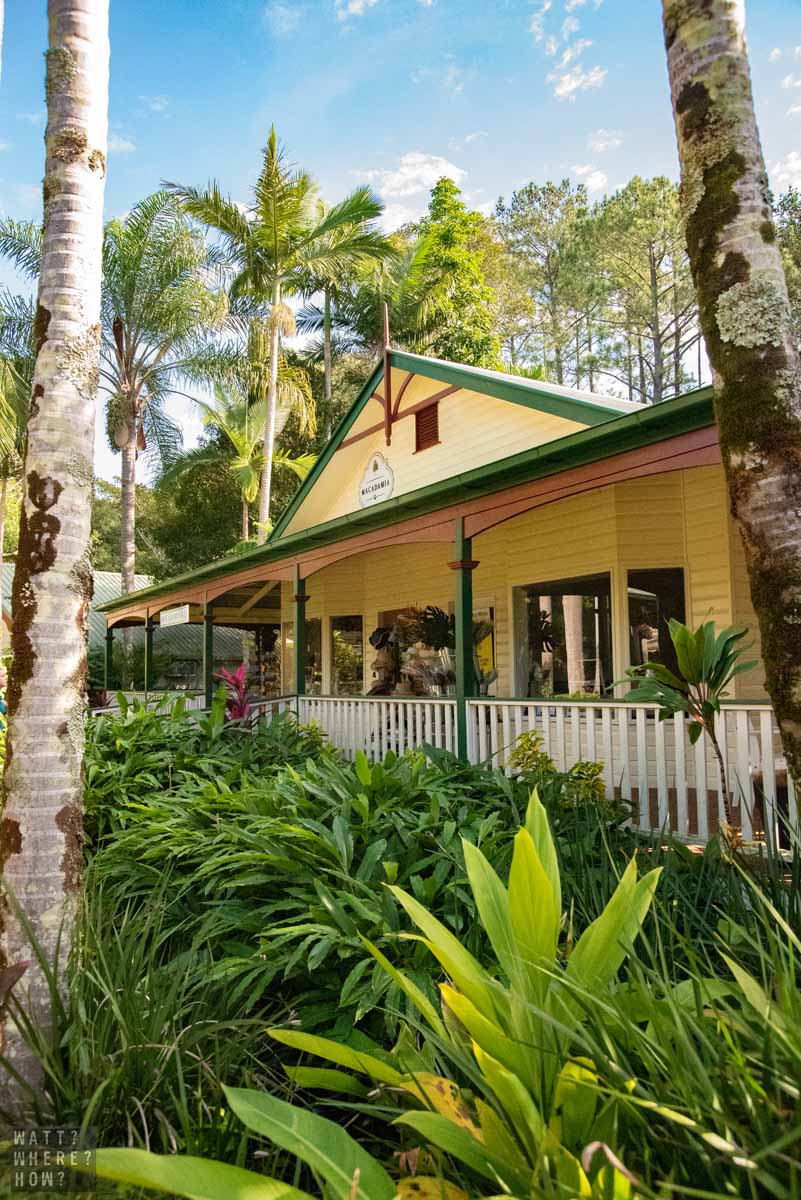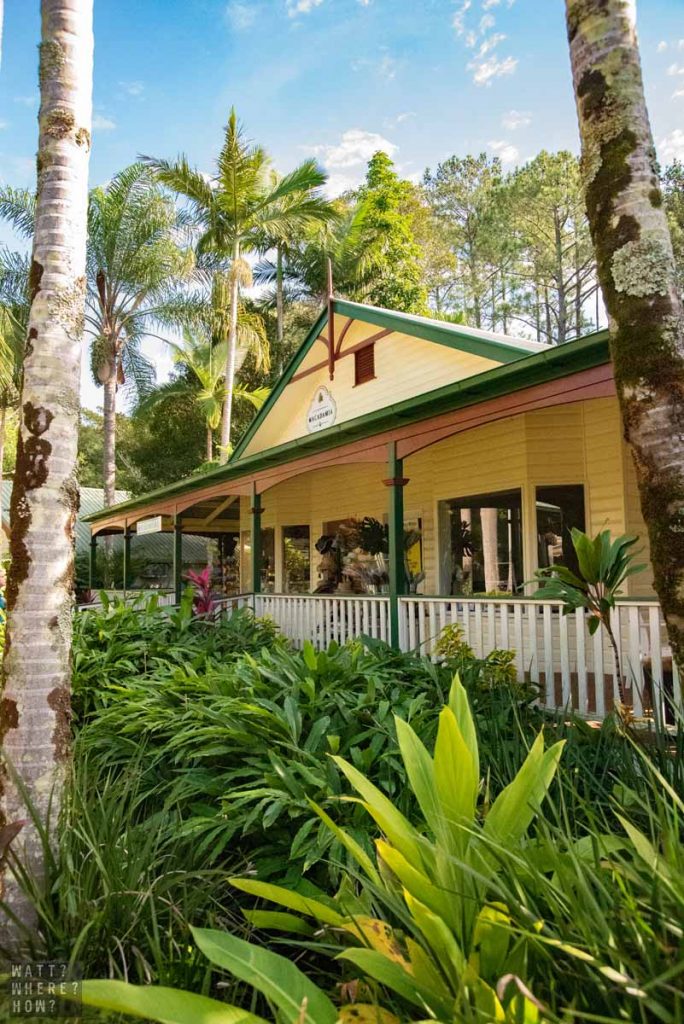 The rainforest walk is beautiful, with various native forest plants and historical huts. Additionally, there are activities for the kids such as an oversize chess game and ring toss area. It's no Disneyland, but it's a homely, peaceful attraction that gives insight into the Sunshine Coast's past.
Back in the heart of the Buderim Ginger Factory, you can choose to take a factory tour, or try some of the rides and exhibits. There's a live bee show where a bee keeper demonstrates how honey is made in hives full of buzzing bees with a chance to sample their sweet, gooey produce. Another family favourite is the Overboard boat ride, where you cruise a canal ride around the world with over 200 animatronic puppets.
The Overboard Ride
Online Price 10% OFF: Child: $11.70 | Adult: $11.70 | Senior: $11.70 | Family: $45.00
Walk-in Price: Child: $13.00 | Adult: $13.00 | Senior: $13.00 | Family: $50.00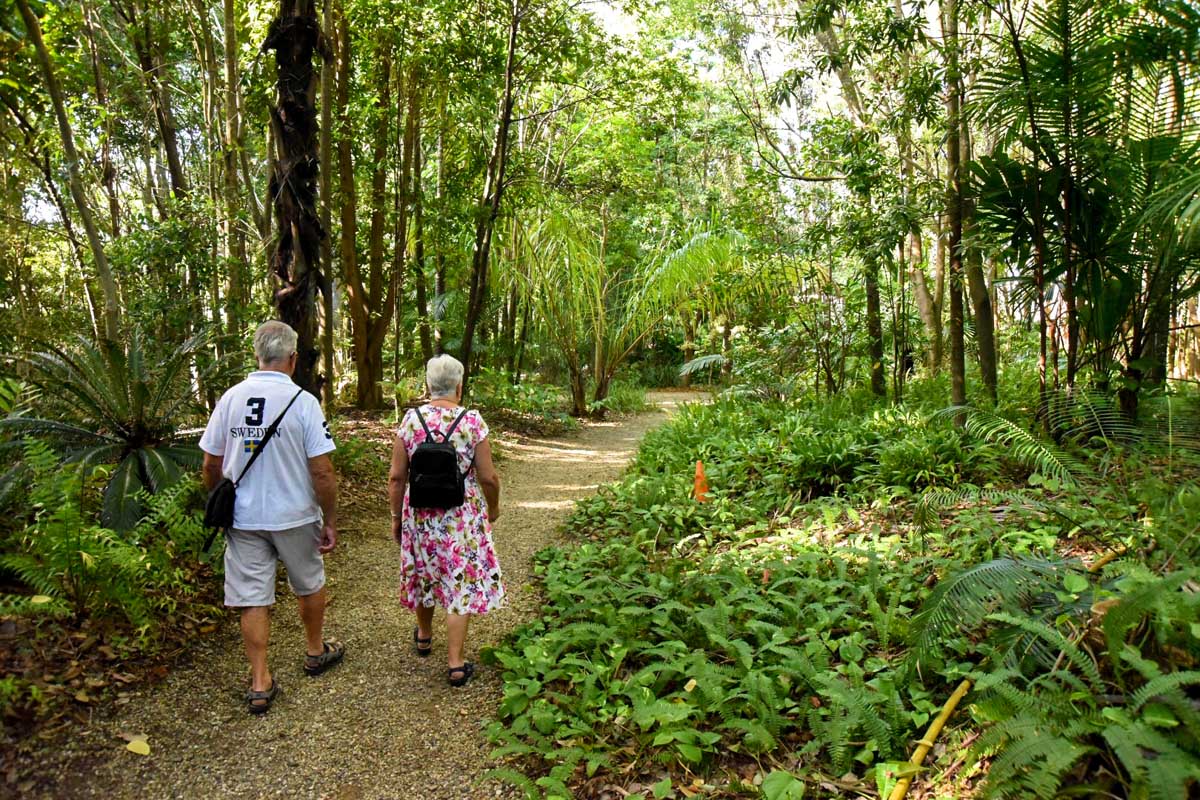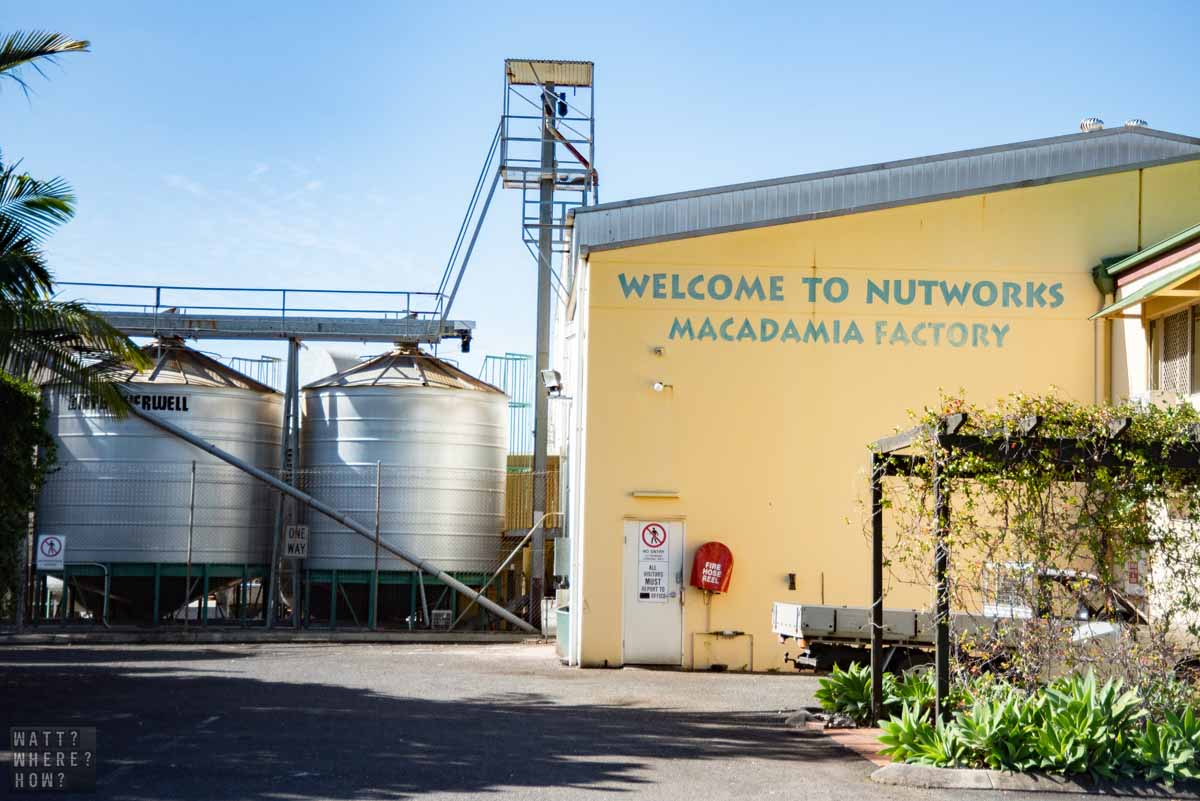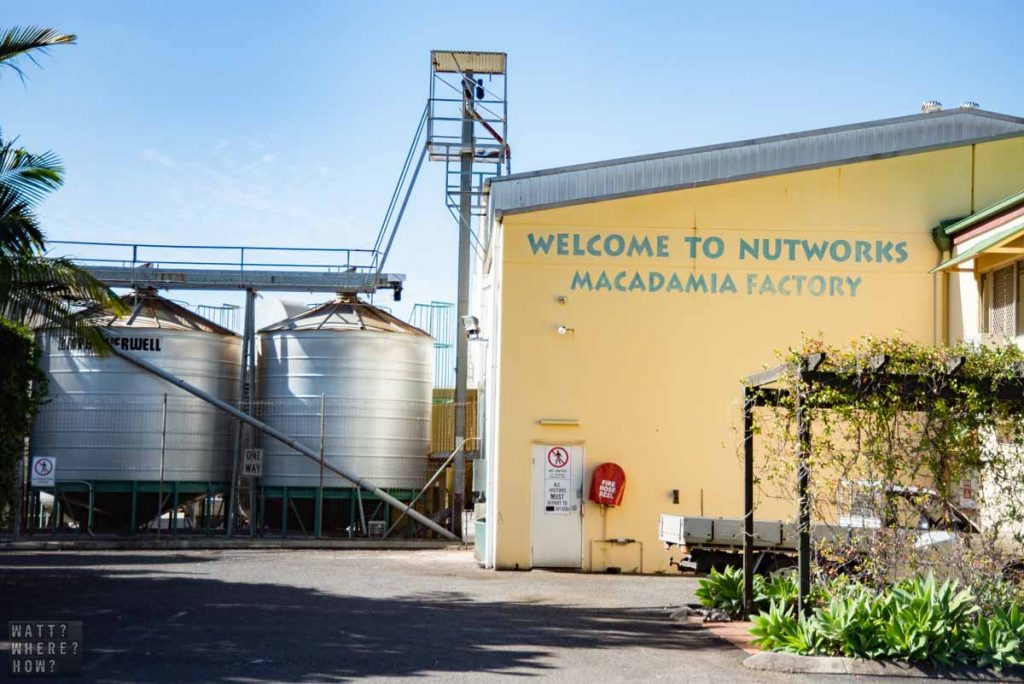 The Nutworks Macadamia Factory
While you're visiting Buderim Ginger, be sure to head over the road to the Nutworks Macadamia Factory. It's a simple, humble operation, shelling, cleaning, and roasting fresh macadamia nuts from the Sunshine Coast hinterland. You'll only need fifteen minutes to take it all in, but the shop has an impressive range of macadamia products, from Koala Poo to honey roasted, chocolate dipped, or savoury spiced macadamia nuts. Plus, they travel well, making them ideal gifts from friends and family members back home.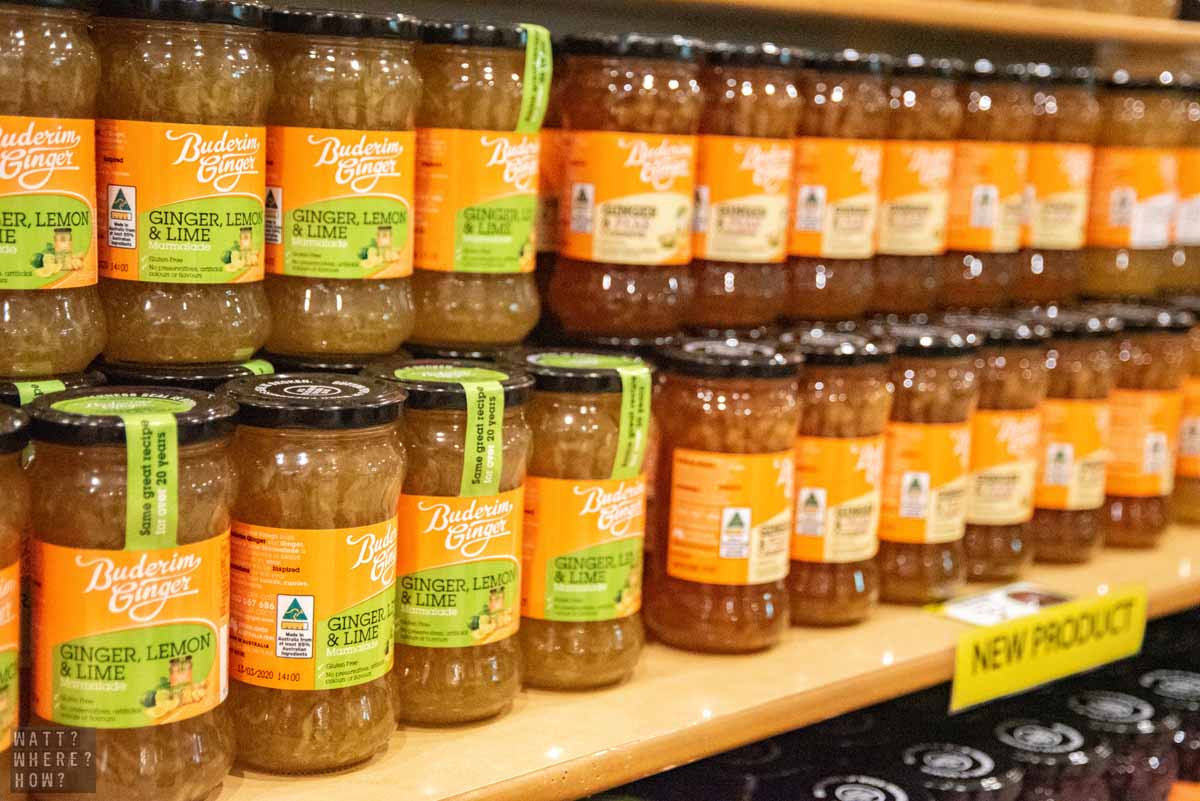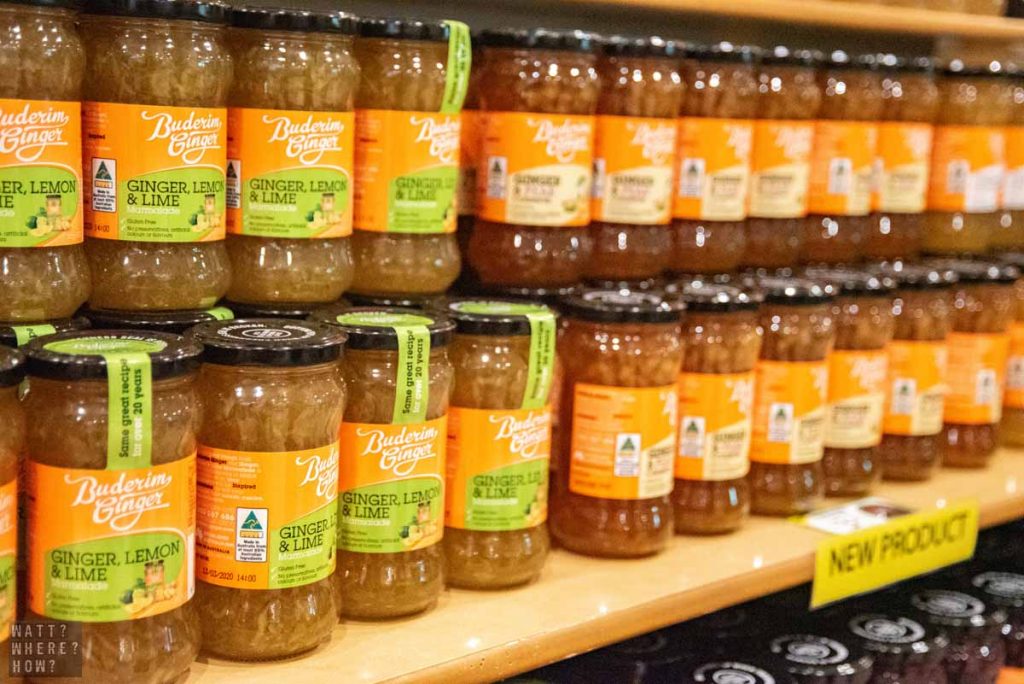 Bernie and Jess Watt are Australian travel bloggers living in New York City. Explore more of our travel inspiration and destination ideas for Australia here.
WHAT?
Buderim Ginger Factory is a family-friendly tourist experience located in Yandina, Queensland, just off the main Sunshine Coast drive.
WHERE?
50 Pioneer Rd, Yandina QLD
Just off the Bruce Hwy, Exit 215
HOW?
FREE ADMISSION
OPEN 7 DAYS 9AM – 5PM
(Closed Christmas Day)
Follow & Connect with us