There' are not many images that capture the essence of old Australia quite like the Brighton Beach Huts Melbourne.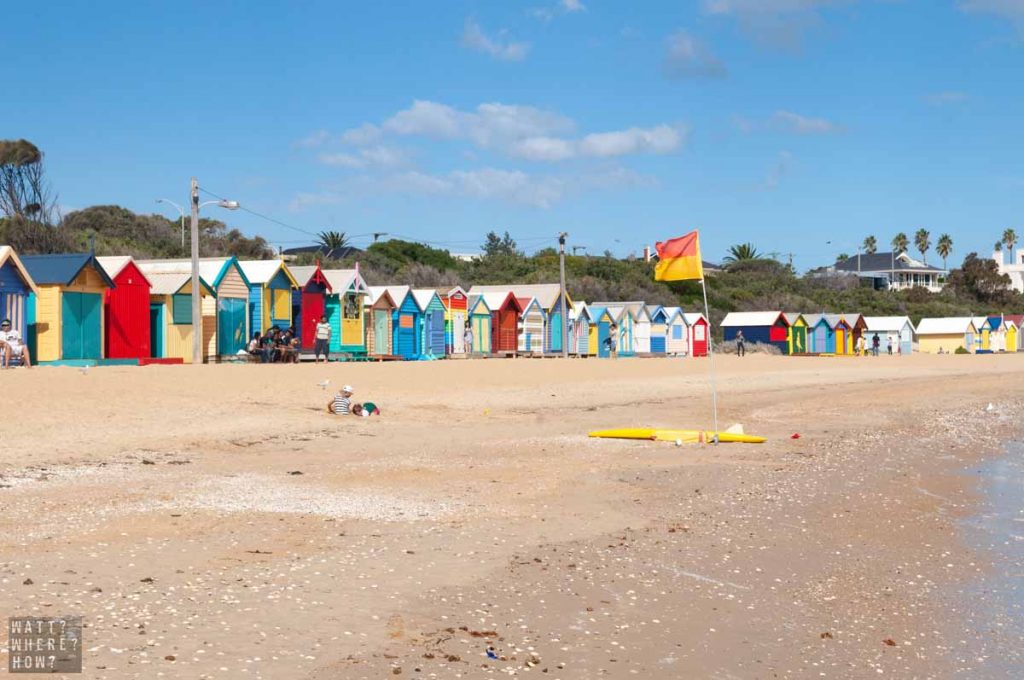 Beaches are a major part of Australian city life. As an island, with most capitals right on the coast, the populations flock to their local beach in the summer months. For Melbournians, Brighton Beach on Port Philip Bay has been such a haven. Like its British namesake, the beach side community draws upon the culture and tradition of the mother country, right down to the Victorian-era beach huts, designed to keep out the cool sea breeze and with the strict moral standards of the time in mind.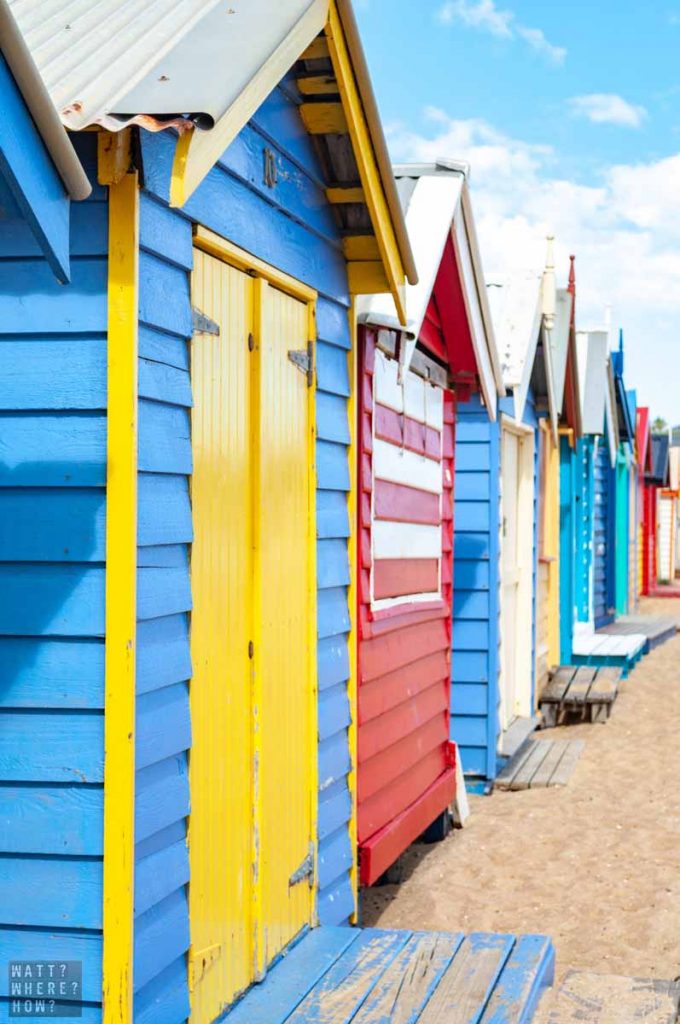 The famed Brighton Beach huts Melbourne (also known as the Brighton Bathing Huts) are found on Dendy Street Beach in bay side Brighton. By Australian standards, it is not a great beach. The sand is gritty, it is a bay beach, meaning it is sheltered and has only the tiniest waves. In the distance, through the haze stands the Melbourne skyline. Instead of surf boards, kite surfers perform aerobatics over the shallows, propelled by the icy southern breeze blowing in from Antarctica.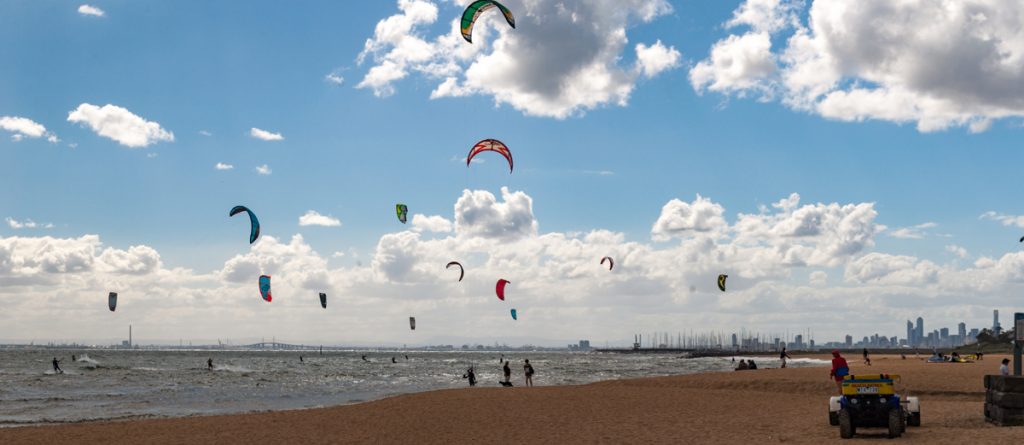 Brighton's beach huts date back to the 1860s, with up to 200 in existence by the Great Depression. Today only 82 stand. They are highly sought after and are passed down through the generations by families lucky enough to own one. They have been known to change hands for upwards of $200,000, even though they lack any modern amenities. Colorful and quirky, they have become Australian icons – especially in Victoria, even featuring on postage stamps.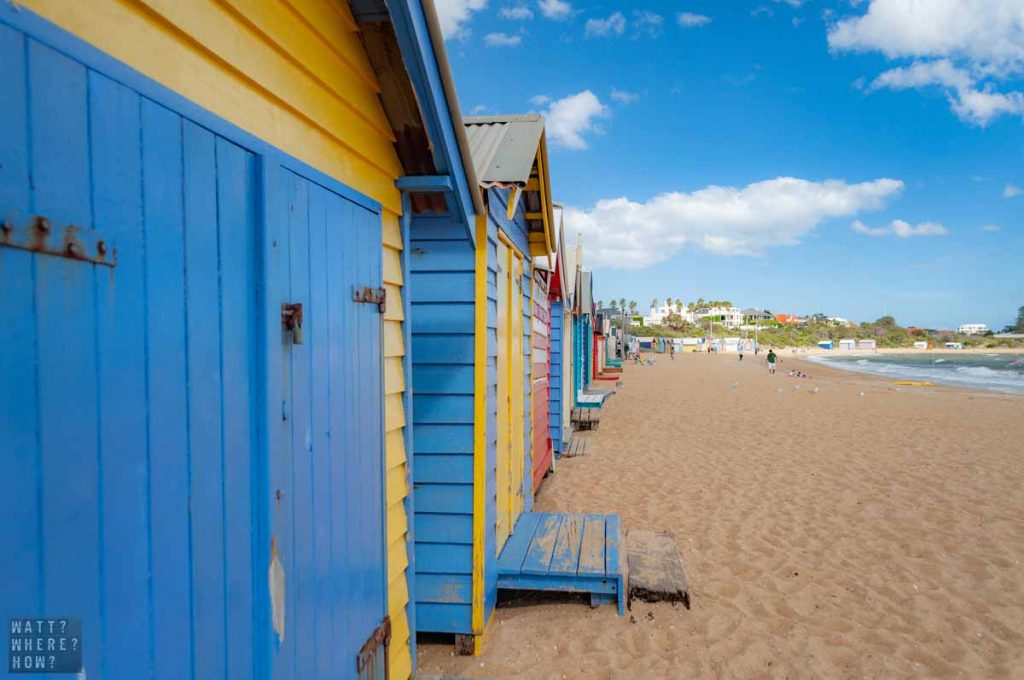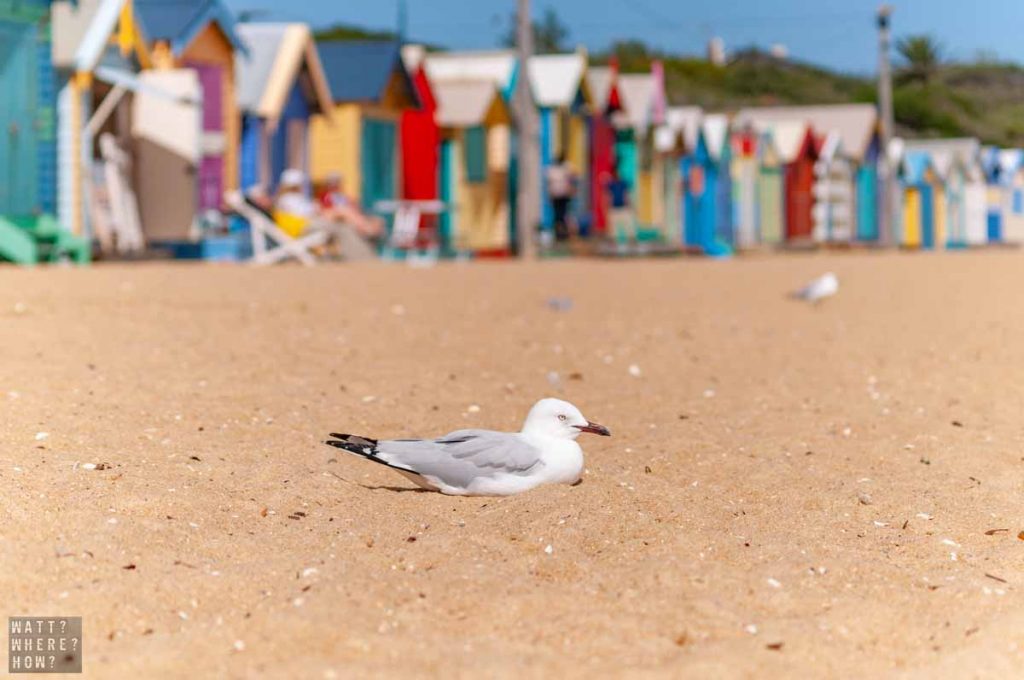 A trip out to Brighton isn't a must-do, but if you love photography, it may be worth taking the train out to explore these quirky homes away from home. For more Melbourne travel inspiration, explore our ideas here.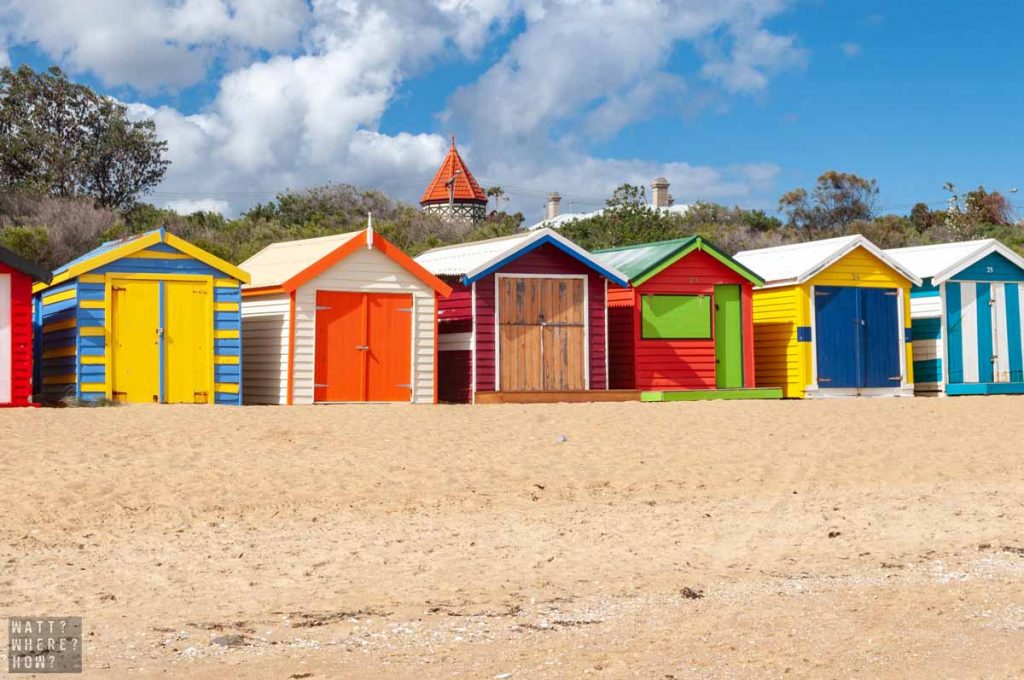 WHAT?
Brighton Beach is home to 82 colorful beach huts dating back to the 1860s.
WHERE?
HOW?
Take the train on the Sandringham line from Flinders Street Station to Brighton Beach. The commute is about 20 minutes and then it's a 500 meter walk down to the beach.

Follow & Connect with us