Brandy Library NYC is a New York City Bar for alcohol connoisseurs who like their atmosphere highbrow and their liquor served in a low ball.
The Brandy Library NYC is in trendy TriBeCa, a neighborhood of cobblestone streets and renovated warehouses and lofts. So, it's well within the realms of reality that you'd expect to find old, haunted dive bars (like Ear Inn) recapturing the esprit de corps of the old wharf workers and Bohemians. It's more than surprising to find one of the area's most intimate watering holes in the basement of a modern high-rise.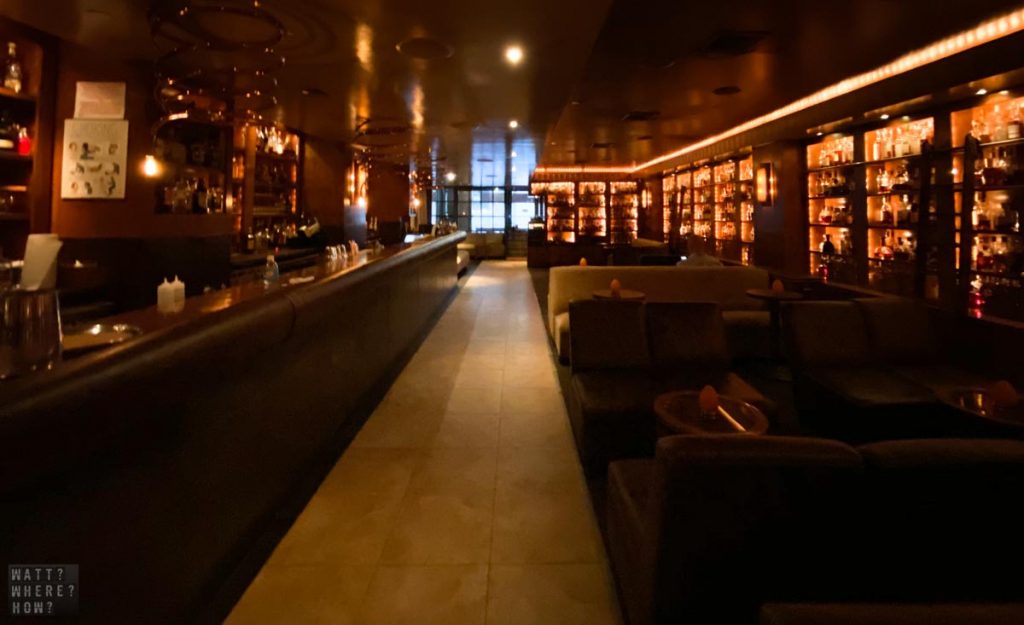 The Brandy Library NYC is one of those bars locals like to keep to themselves, because like any good library, it's a haven of quite discussion or contemplation. And it's a place you can curl up on a comfy leather club chair, cozying up with a good book. That book is the impressive phone book sized menu/catalog. Within its encyclopedic pages, you'll find the A to Z of international brandy, rum, single malts, gin, vodka, and whatever other libation draws your fancy.
Like a library catalog, it directly correlates to what you'll find on the shelves within. Over two floors, you'll find shelves stretching to the ceiling, loaded with bottles of fine liquor, accessed by a traditional ladder on wheels. For those who like to shake things up, there are 115 assorted cocktails to sample and for those who like to splash the cash, you can spend $650 on a two-ounce pour of the 1918 Darroze Armagnac. It's that kind of place.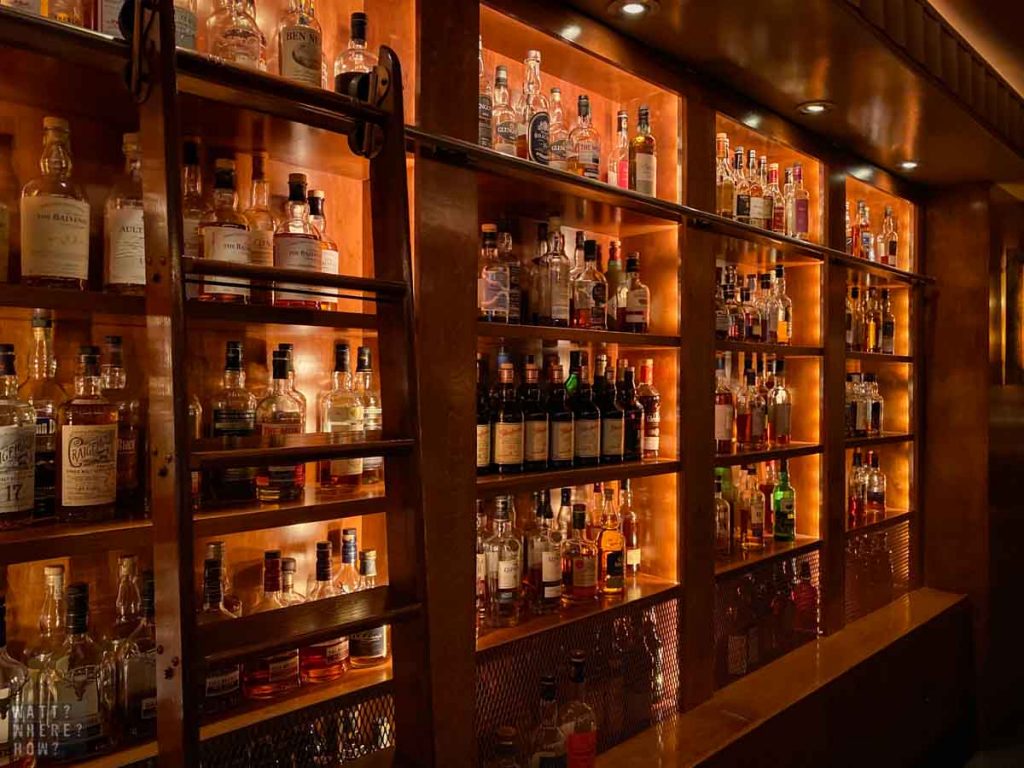 From the spiral staircase of old cardboard whisky packaging to the copper still coils that serve as chandeliers, The Brandy Library is a place where you can seek privacy, quiet, and exceptional service while you plot your next business deal, marriage proposal, or bank heist. The only reason anyone will take exception is if you ask for a mixer.
---
WHAT?
The Brandy Library NYC is an upscale cocktail and liquor lounge bar.
WHERE?
25 N. Moore street – NYC 10013 – TriBeCa
HOW?
Hours of operation:
Wednesday: 4 pm to 12 am
Thursday-Saturday: 4pm to 2am
Sunday-Tuesday: Closed

– Outside seating available on porch.
– Reservations highly recommended.
– Groups larger than 6 require special booking (two private rooms available at lower level).
– No Standing policy.
Follow & Connect with us