A Trabi Safari in a classic Trabant is the perfect mode of transport to take in the sights and overpowering fumes of life in Cold War-Era Berlin.
A Trabi Safari driving an old East-German-made Trabant is possibly the best way to find your bearings in Berlin. It was Adolf Hitler who first came up with the idea of an affordable car for all people – the Volkswagen (People's Car).
For post-war Germans, stuck behind the iron curtain, the Wolfsburg product was barely an option. Instead, they could put their name on a waiting list for the next best thing – a kind of fiberglass (Duroplast), clunker of an automobile that could jam in a family of five if you were lucky. These = two-stroke engine-powered cars also came with a ridiculous price tag not befitting of the actual product but who was going to complain when anyone defaming the state (and its car) could end up in prison.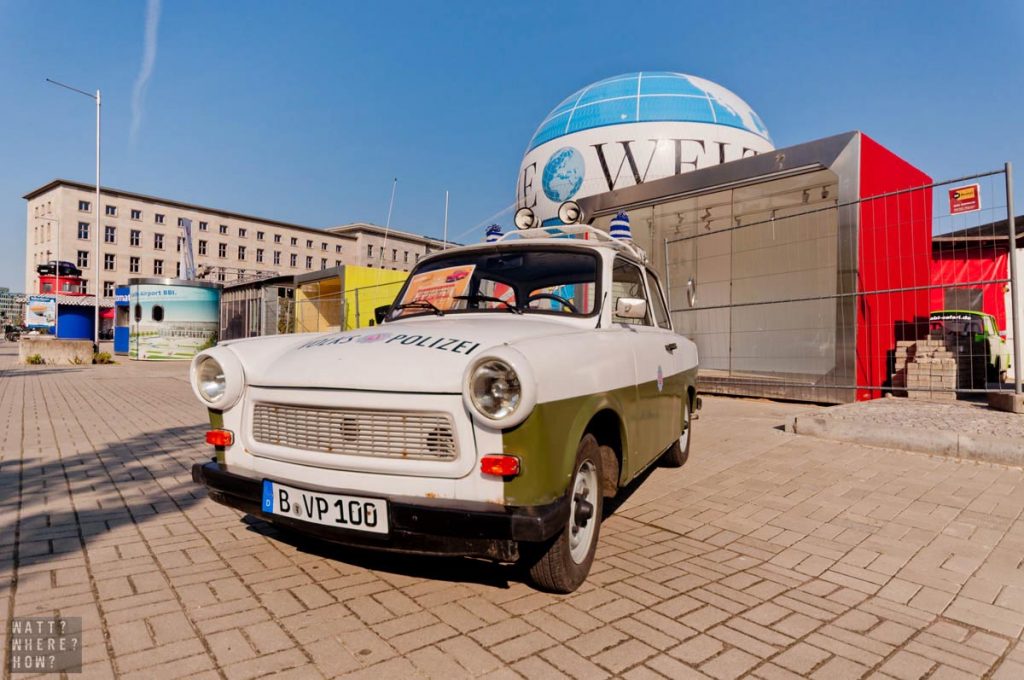 Over the years and in particular, since the fall of the Iron Curtain in 1989, these cars have become popular as pieces of nostalgia, a reminder of what was good and bad living in a communist society. We first heard of them via U2 who used two dancing Trabis in their Zoo TV stage show, so when we learned that you can actually drive them around Berlin as part of a Trabi Safari, we were keen to try.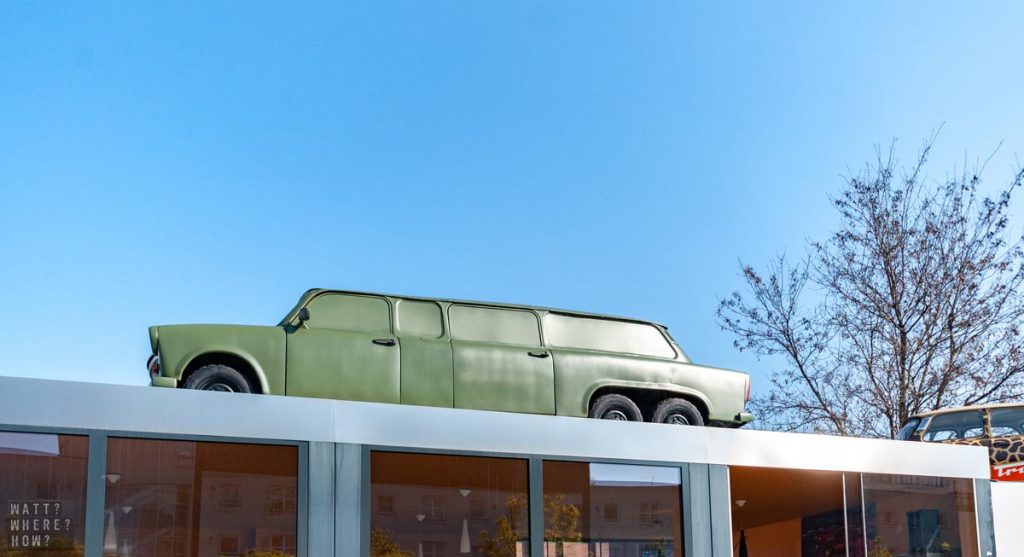 Trabi Safari offers guided driving tours of the former western side of Berlin and the Eastern side, following the path of the Berlin Wall. Our tour promises to take in the new Berlin, Reichstag, and Unter Der Linden Strasse. Assembling on the block between the site of the Gestapo Headquarters and Checkpoint Charlie, the car park is full of brightly painted Trabants – pinks, polka dots, leopard skin, and tiger stripes.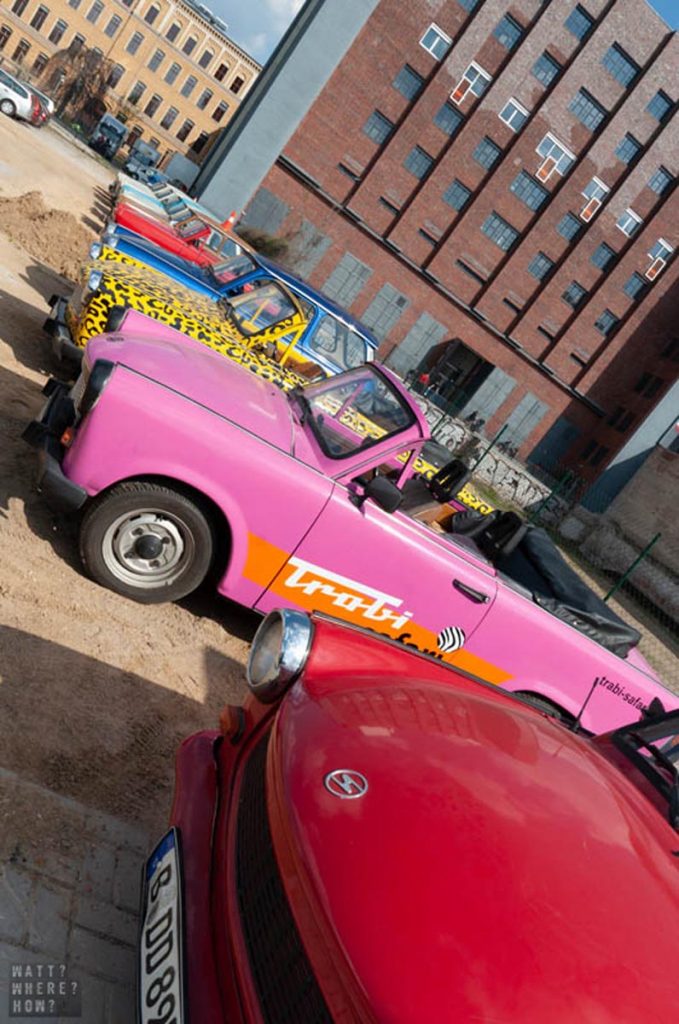 Opting not to drive (we weren't about to get into a car where the steering wheel is on the wrong side and you have to drive on the right for the first time in the middle of a modern capital), we are able to negotiate to be passengers in the lead car, a yellow convertible.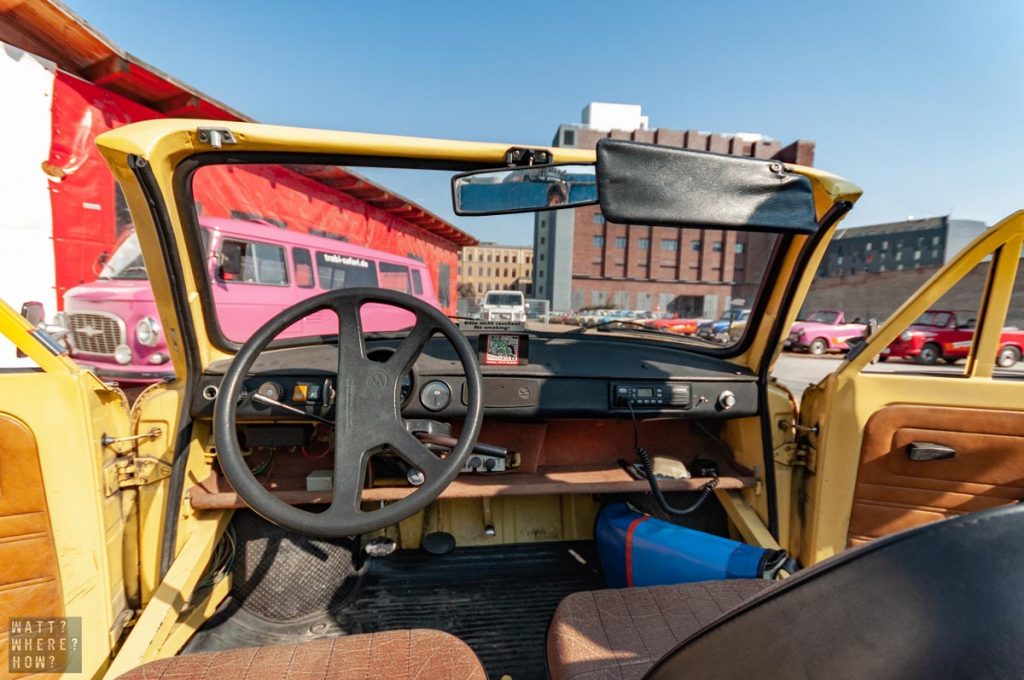 With a rather unremarkable start of the engines (they all start with a splutter but do actually start), we're off. Some bunny hop out of neutral as the bright progression weaves out onto the main drag, everyone beeping and waving enthusiastically. The cars are loud and smelly, due to their dinosauric two-stroke engines that run on a mix of oil and gasoline – like a lawnmower. We chug down Potsdamer Platz, passing the modern glass of the Deutsch Bahnhof headquarters through a new Berlin that sixty years ago was almost completely leveled.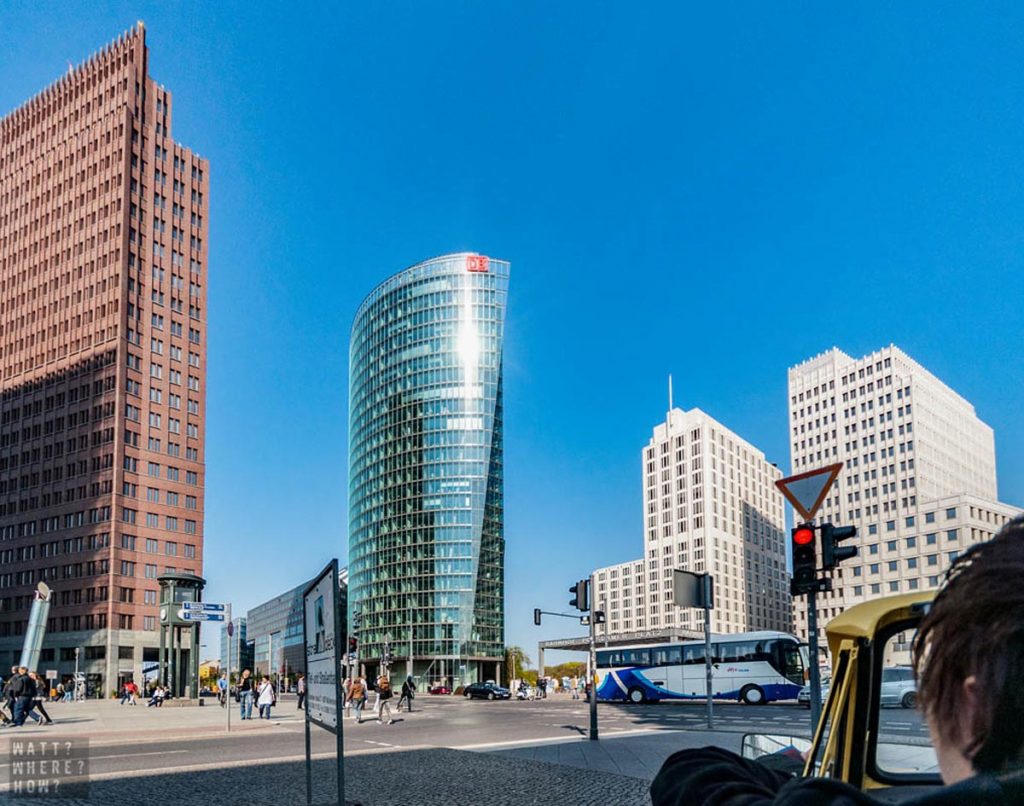 The driver and his copilot broadcast the tour narration across each car's tinny AM radio. We pass the site of the Chancellery and the resurrected Reichstag that was burned down purportedly by Nazis but widely broadcast to be the work of. It now signifies a reunited German, it's modern glass dome rising defiantly where once was a German eagle and Swastika.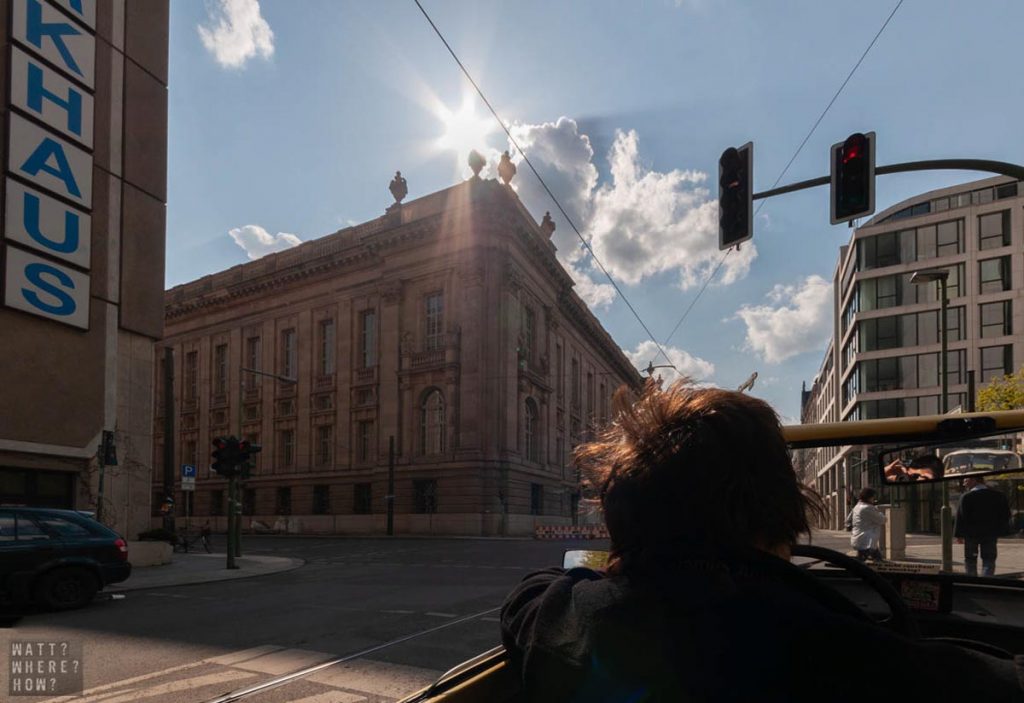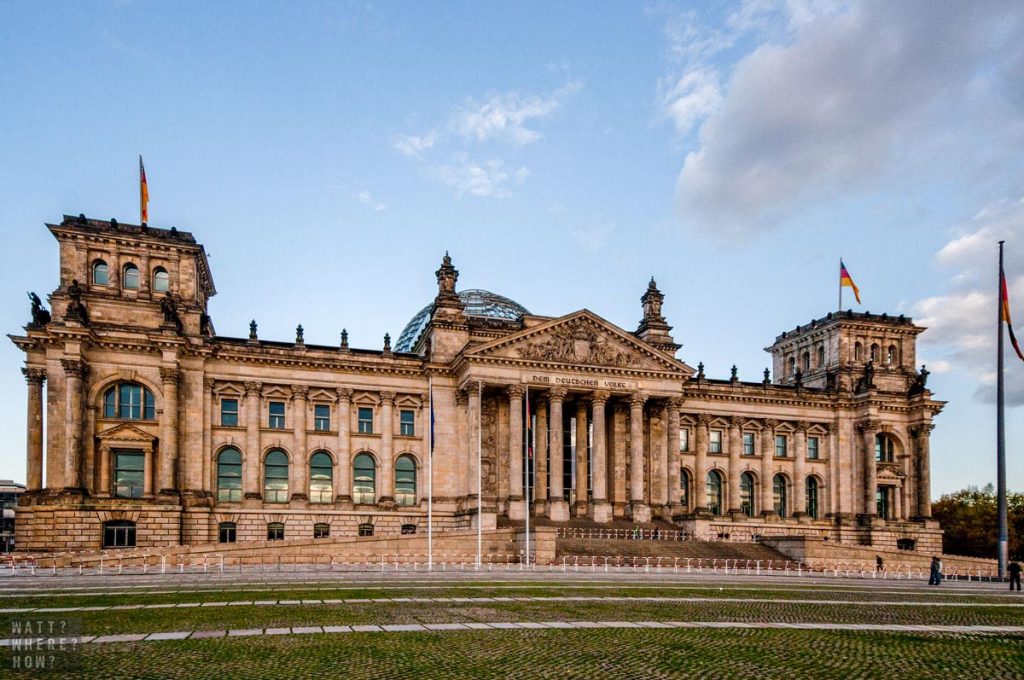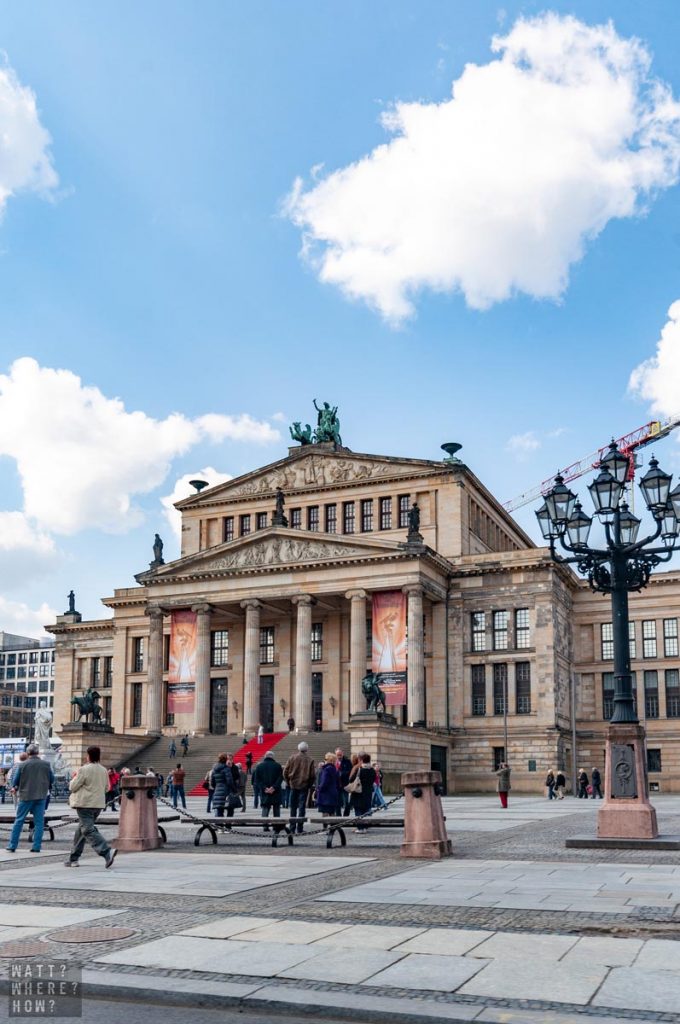 Crossing the Spree River, we curve around past Humboldt University, where Propaganda Minister Josef Goebbels led a torchlight burning off books deemed to be seditious to the Nazi cause, then on through the Eastern sector to Checkpoint Charlie, the notorious crossing point between the communist zone and the American side of Cold War Berlin. For what was once a dramatic place, all its cloak and dagger subterfuge appears lost on the young girl flirting with the local lads dressed as American and East German border guards.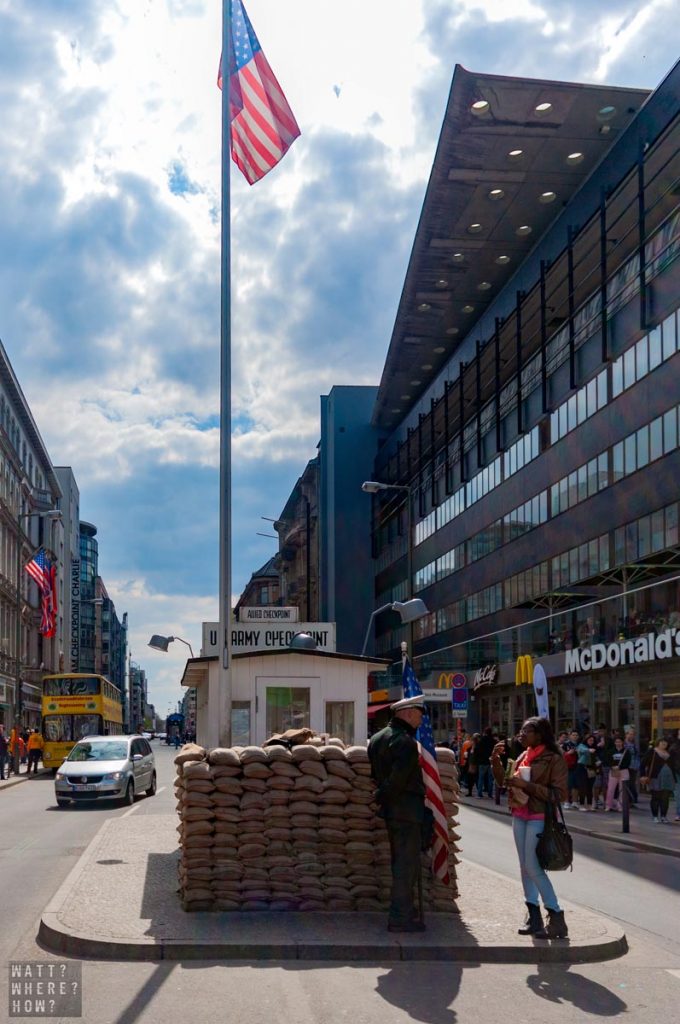 The Trabant is as ugly as it is undeniably charming and it makes for a far more memorable way to explore Berlin than a double-decker hop-on, hop-off bus.
---
---
WHAT?
The Trabi Safari is a self-drive guided tour on Berlin in a Trabant.
WHERE?
Zimmerstraße 97, 10117 Berlin, Germany
HOW?
There are three main tours on offer. If you don't have much time, take the Berlin Compact option.
Follow & Connect with us