Staten Island Ferry is proof that visiting New York shouldn't cost you an arm and a leg.
Staten Island. The fifth borough is almost an afterthought for most New Yorkers. It's probably more that it's out of mind than out of sight. There's more green space and cheap rent, but probably a little more crime than gentrified Manhattanites would want to be around. Still, it doesn't cost anything to give it a try. No, seriously. It doesn't cost a cent to get to Staten Island via the iconic Staten Island Ferry.
The Staten Island Ferry is NY tourism's best-kept secret. To qualify that, it's no secret, but for those riding the hop on/hop off buses and buying the rip-me-off-I'm-naïve-slightly-clueless-yet-cashed-up tourist packages, it won't feature in their guidebooks. For the broke, miserly, or forward-thinking, the Staten Island Ferry gets you from the Battery to Staten Island and back, offering close enough to photograph views of the Statue of Liberty and all for the princely sum of zero dollars and zero tips. Seriously!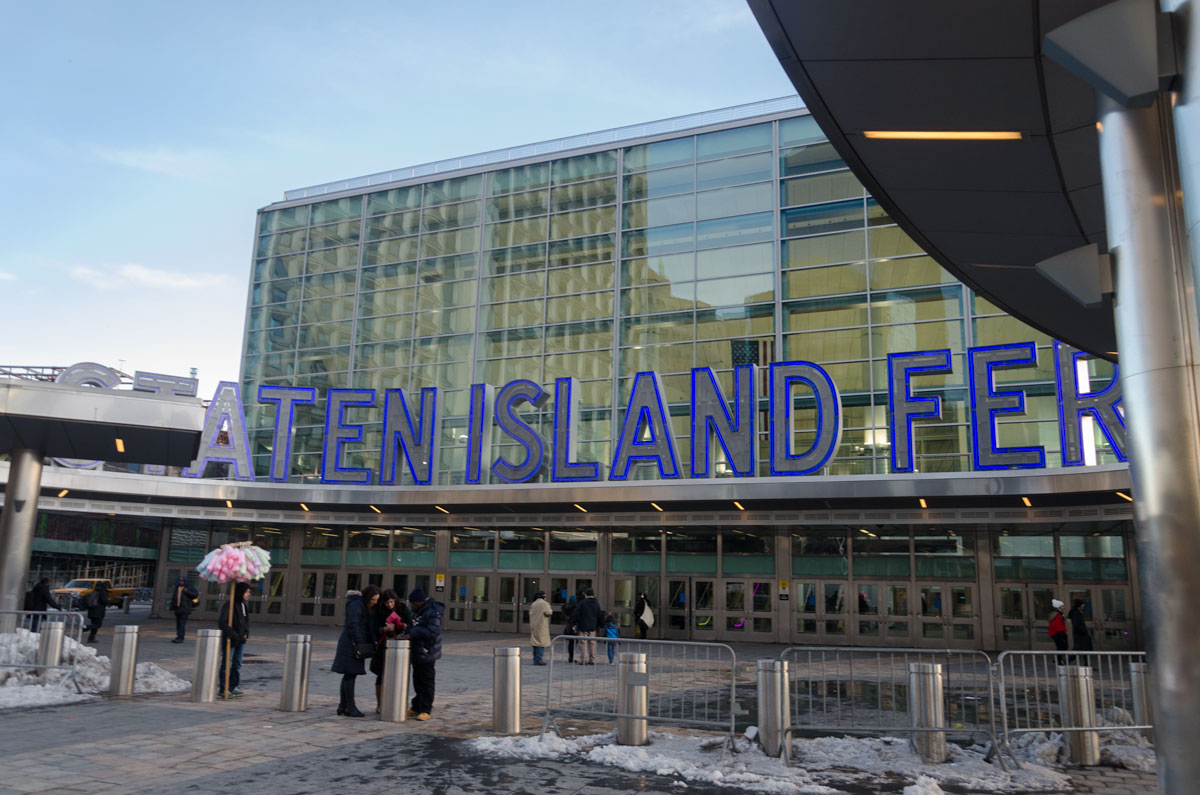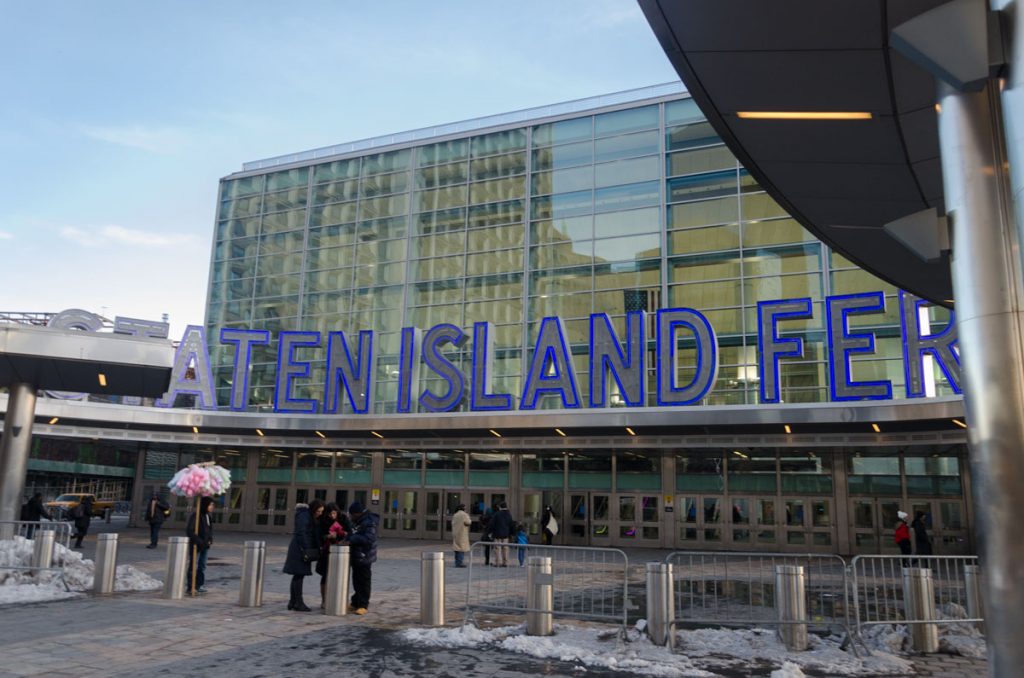 The ferry departs from the ultra-modern Staten Island Ferry terminal, accessible by the Bowling Green (4 & 5), Whitehall Street ( R ), and South Ferry (1) stations. Dodge the hustlers trying to sell you on a boat ride to Liberty Island – it is an interesting trip and also gives you access to Ellis Island and its Immigration Museum – and enter through the glass doors. There are public toilets (a rarity, and the ones on the boat are locked), souvenir stands, and plenty of food outlets. Go up the escalators and past the security and their lovely dogs (nothing to fear unless you have something to be afraid of). The ferries leave every half hour.
There are two main classes of ferry. Both are bright orange and are showing their age. For Staten Islanders, this is also the main way into Manhattan. If you want outside access, head up all of the stairs. Otherwise, the lower decks are protected from the icy Hudson winds, which are cold even in the middle of summer. Another of the ferry's charms is that it offers the only chance to legally drink on public transport in New York. If you're lucky, you'll be on the class of ferry with the bar. It's showing its age – particularly as the signage is still advertising photographic film sales.

After the twenty to twenty-five minute commute, you have to disembark at St George, home of the SI terminal. If you see passengers making a bull rush somewhere, they're running for the return ferry, as they run every half hour, and you are expected to leave the ferry to give returning passengers first access to seats. If you want to explore Staten Island, it has its own rail system (MTA passes work on it), or you may just want to wander the streets around the port.
To the right of the terminal is a small baseball stadium, which is home to the Staten Island Yankees – the feeder team for the New York Yankees. Across the main street is the Staten Island Borough Hall, and in the surrounding area is the museum. Admittedly my explorations haven't gotten much further than this, mainly in part to Steiny's.
As the voyage is usually accompanying budget-conscious Australians on their tourist romps, time and money is an issue. Steiny's is an Irish bar within a ten-minute walk from the St George terminal. It offers affordable lunch options and a good selection of draft beers. One day, I will escape Steiny's seductive lure and explore Staten further, but if you get over there, at least pay Steiny's a visit, even if just for one pint.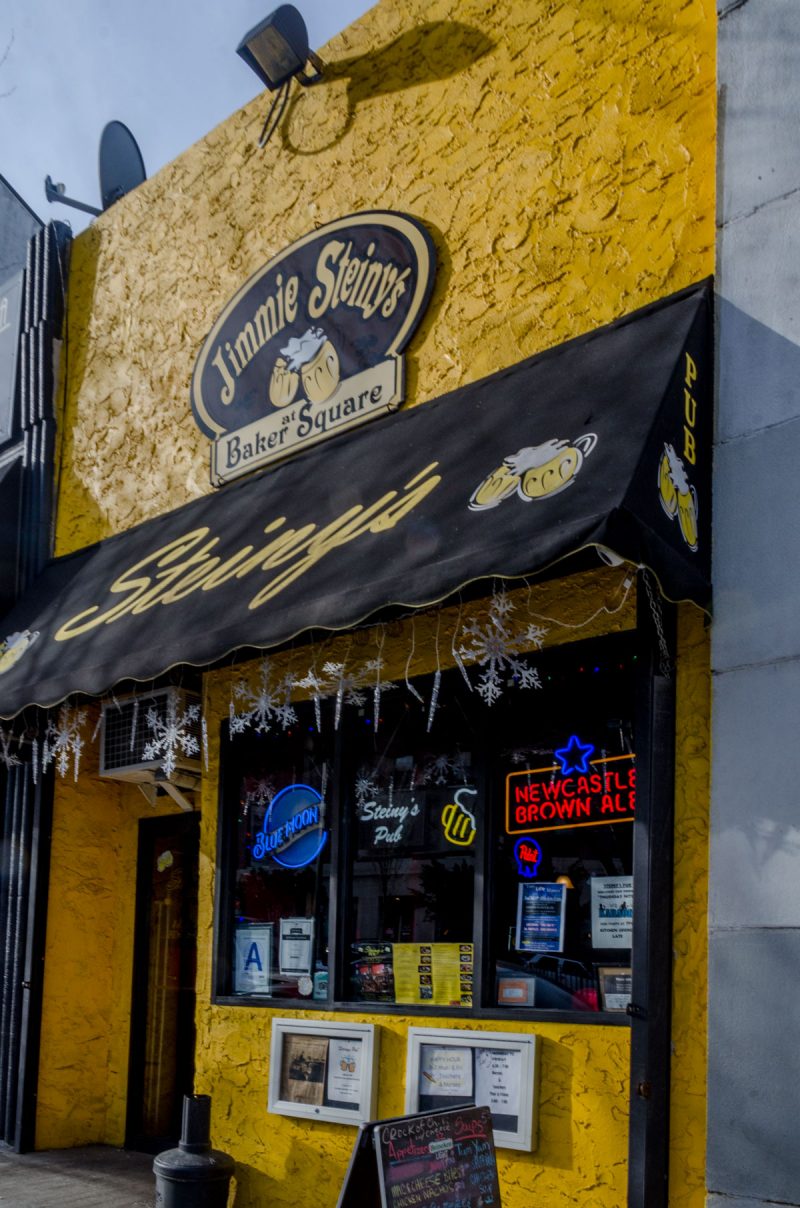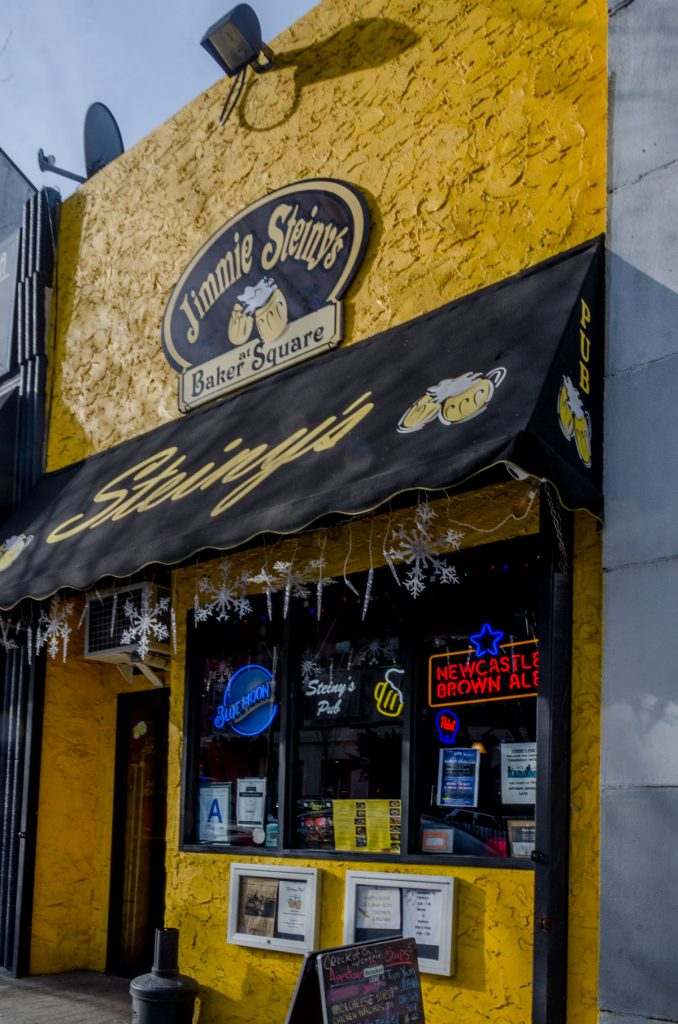 WHAT?
New York's best-kept secret, a free view of the Statue of Liberty
WHERE?
The ferry departs from the ultra modern Staten Island Ferry terminal, accessible by the Bowling Green (4 & 5), Whitehall Street ( R ) and South Ferry (1) stations.
HOW?
The journey takes less than half an hour. It's a great way to see Manhattan from a different perspective.
Save
Save
Save
Save
Save
Save
Follow & Connect with us