When the mercury gets past the 90s, New Yorkers head for the water slides at Splish Splash, Long Island.
Is there anything better on a steaming, humid day than being shot out of a tube into a pool of over-chlorinated water? Having grown up in the tropics, water parks were part of summer as a kid. Our nearest one, Wet and Wild on Australia's Gold Coast housed everything a kid could dream of – speed slides, toboggans, wave pools with dive-in movies – it was the highlight of summer vacation. There the parks were based on tropical or jungle themes, with palms and ferns the basis of the landscaping. At Splish Splash, the theme is more east coast pirates, set in a forest.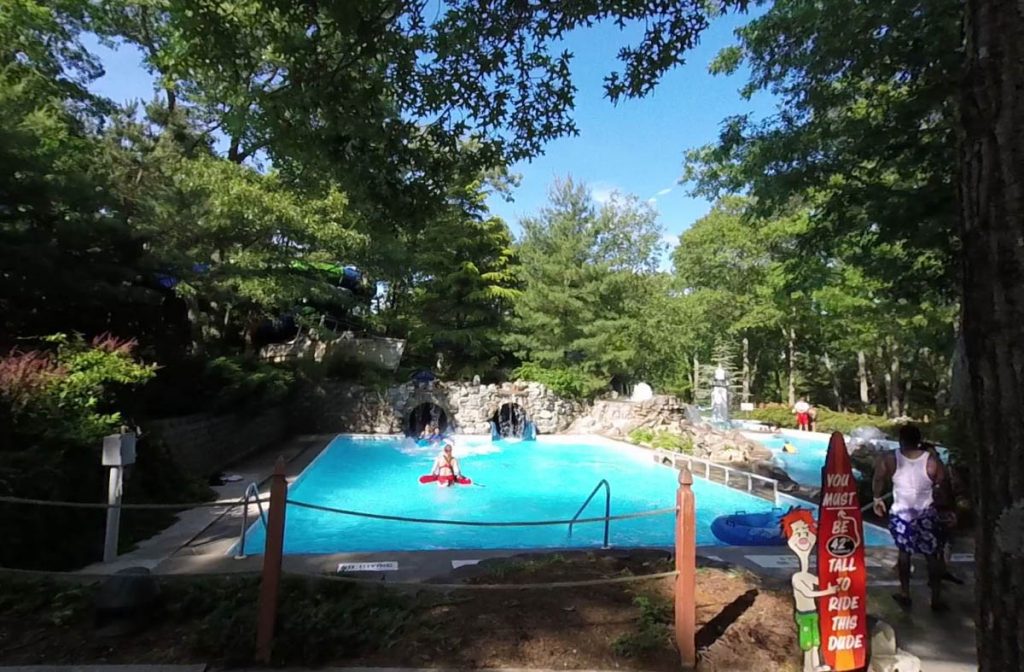 Entering the park through its main concourse, it feels so foreign to us, even a little enchanting. Evergreen trees tower above with nary a palm to be seen. The slightly overcast day adds to the feel and a brisk early season breeze casts a bitter chill over us.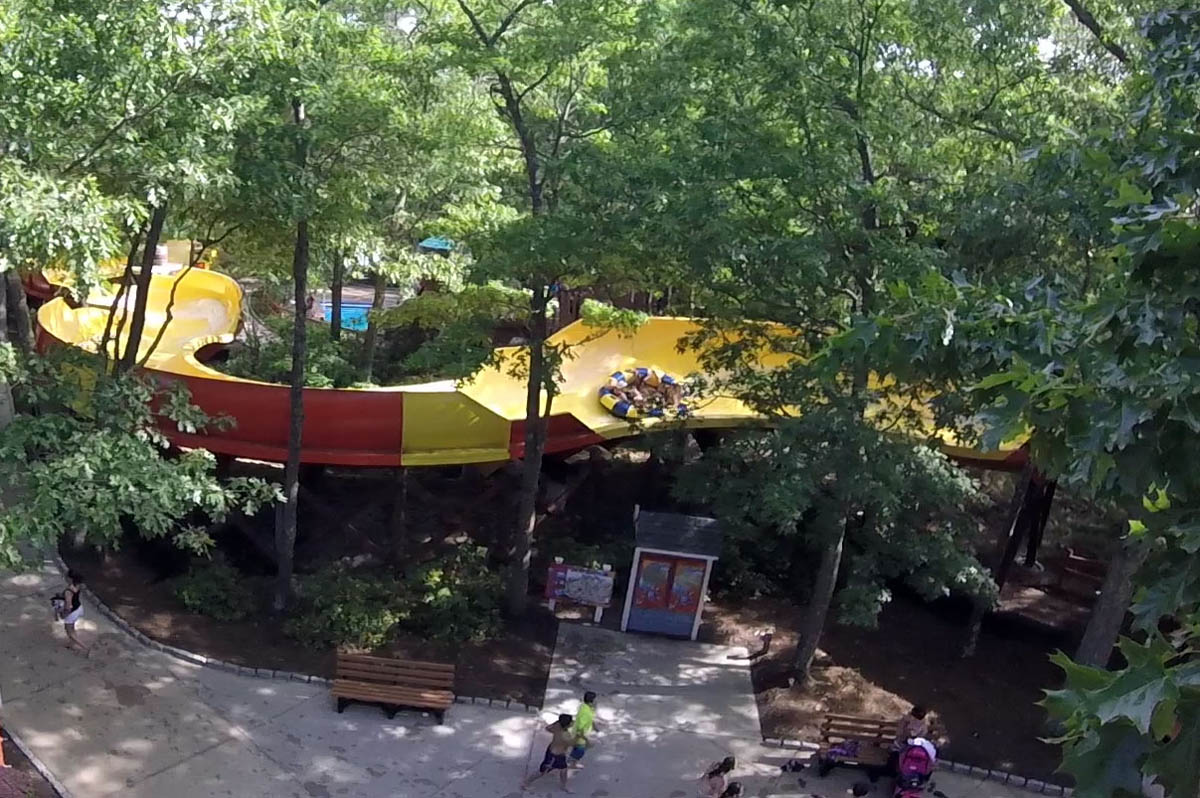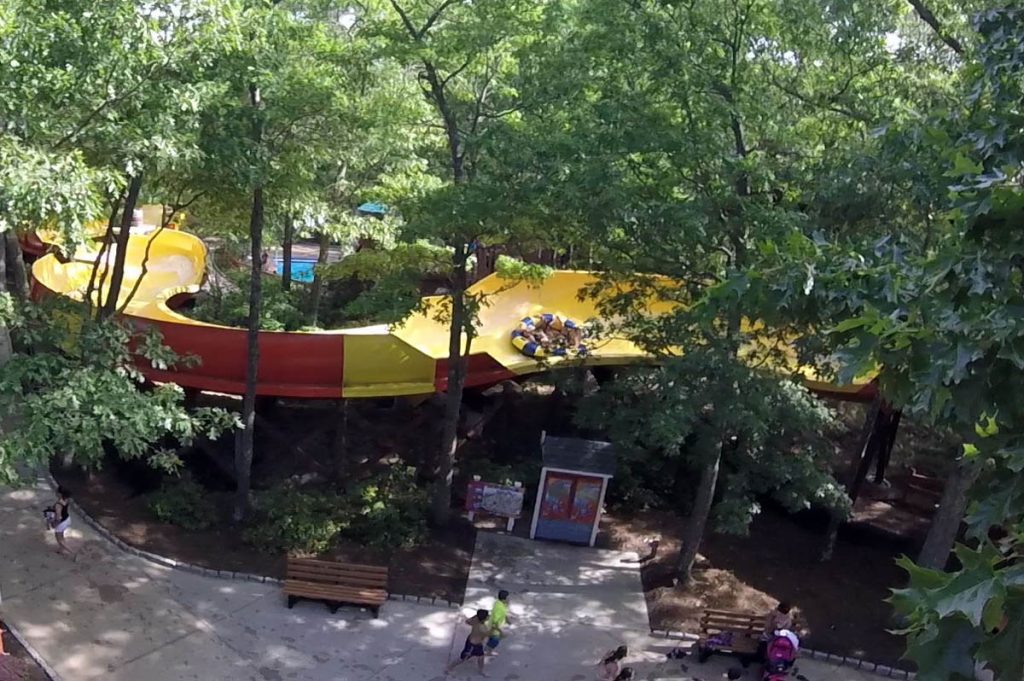 Valuables locked away in large, convenient lockers, we start the day with an invigorating ride down not one, but two funnels – best likened to being flushed down a toilet. With the cool weather, the crowds are sparse, enabling us to try every ride (though we avoid the Cliff Diver as it looks a) terrifying and b) delivers wedgies strong enough to draw blood from places blood shouldn't be drawn from.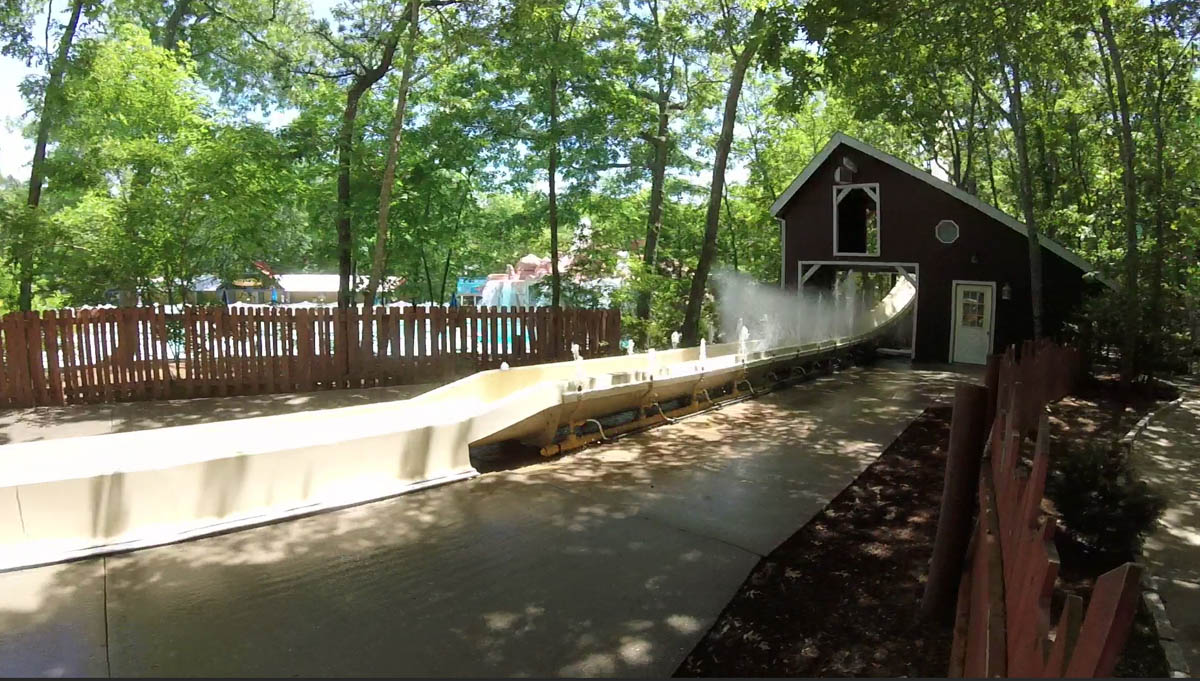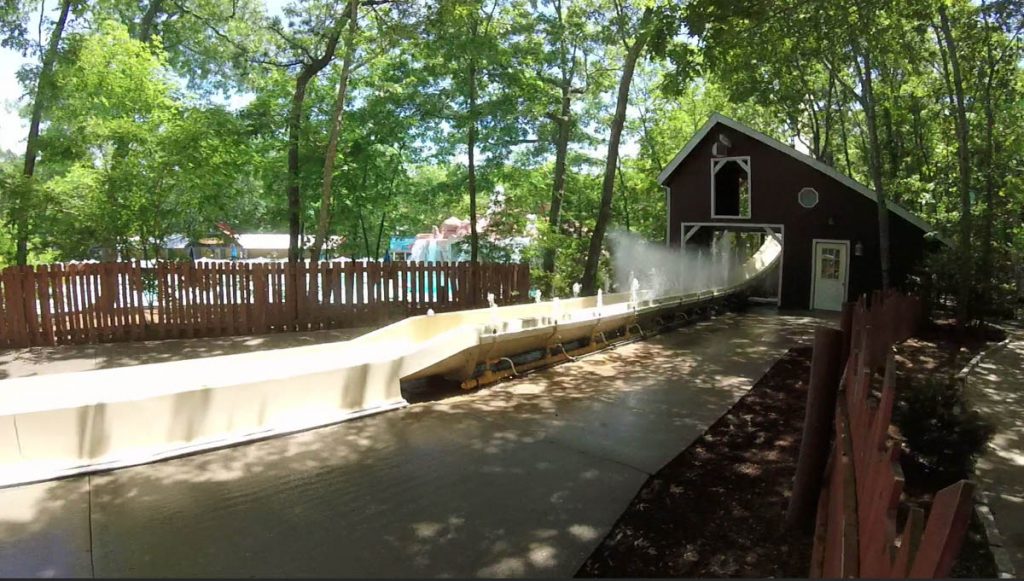 The biggest thrills come from the classics like the Alien Invasion, a giant funnel ridden in a tube of four people. As we're straddling the acceptable weight limit, we almost go over the edge.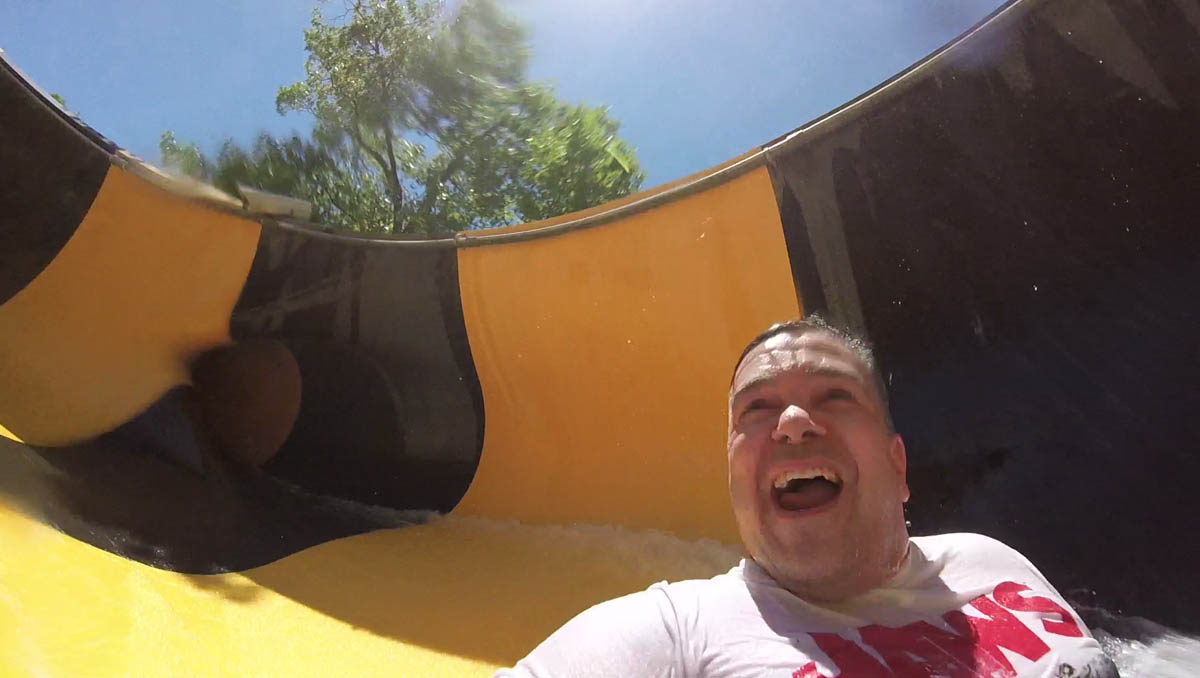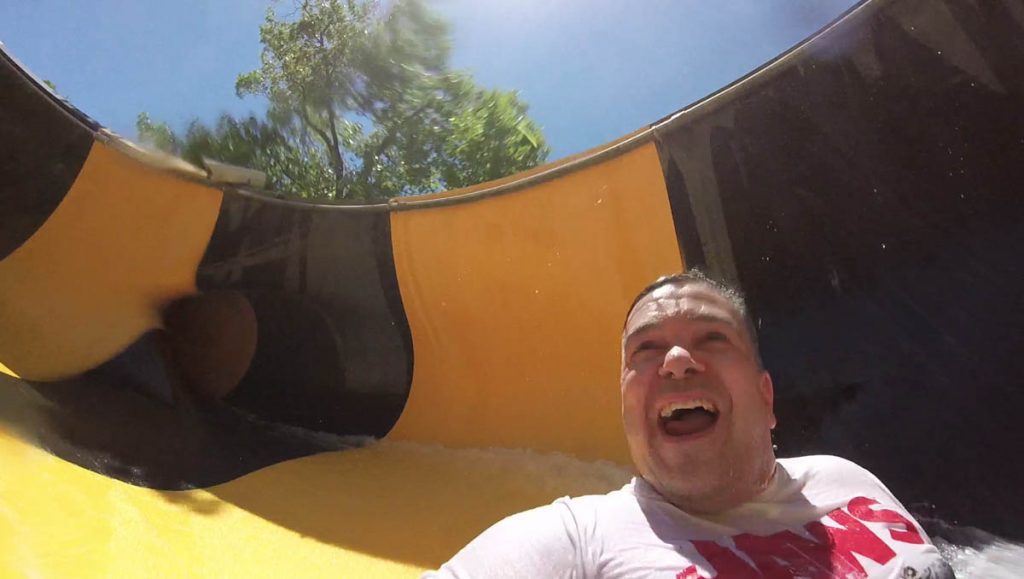 The Bootlegger's Run is a water rollercoaster that sends you up and down inclines propelled mainly by water and the occasional conveyor belt system.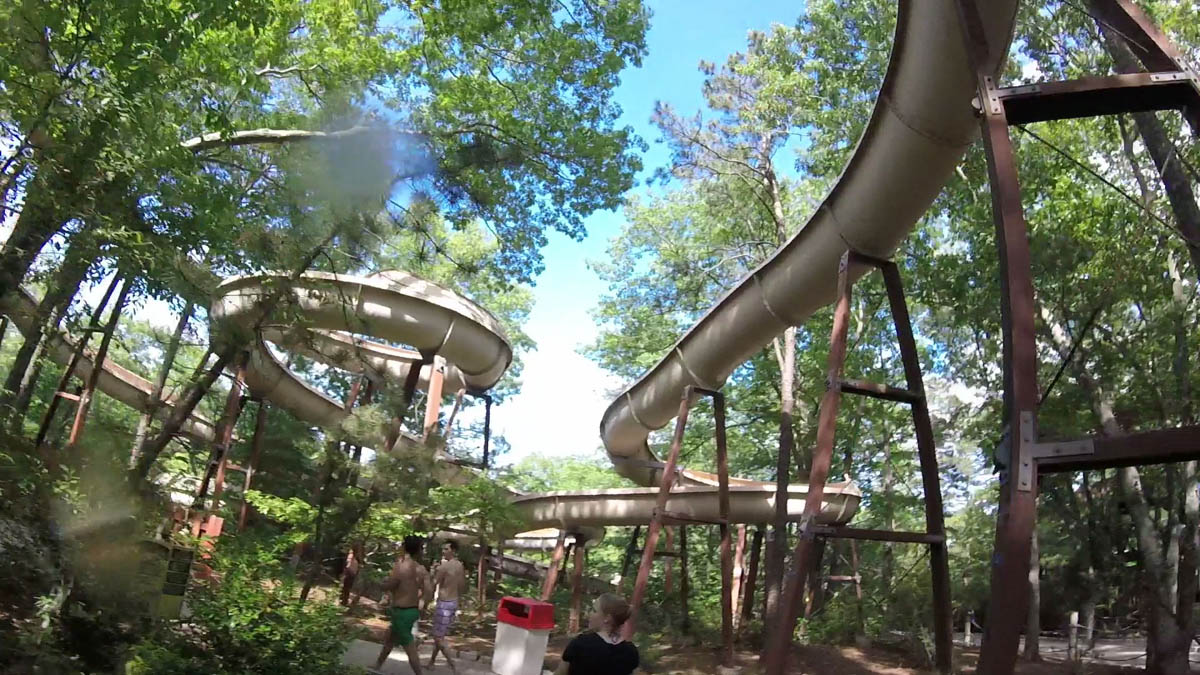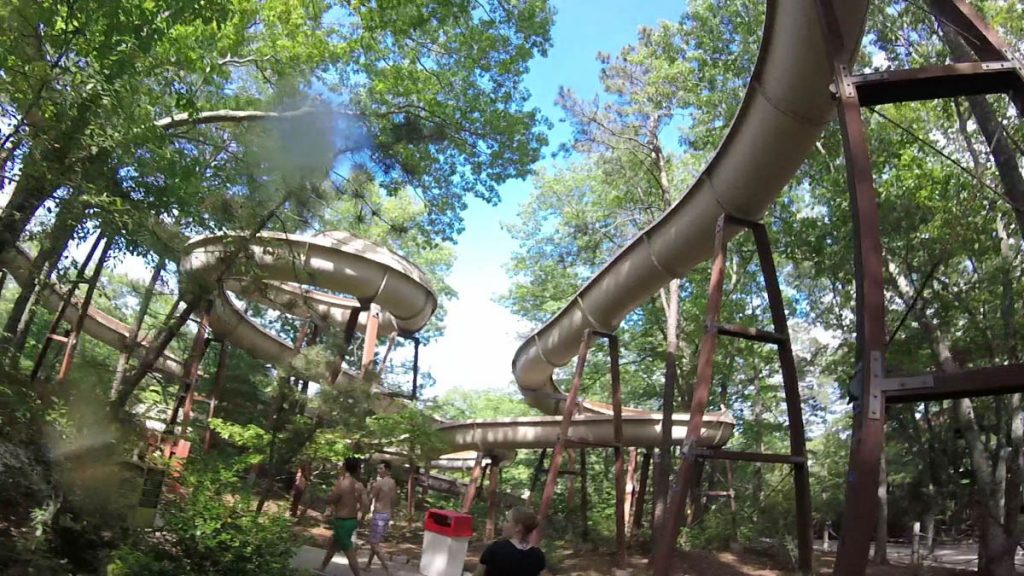 The park is made for families of most ages – though it's not ideal for littlies. There are plenty of picnic areas and tubing on the lazy river or rolling around in the shallows of the wave pool are as acceptable as being shot gunned out of a fiberglass tube at high speed. There's even a dinosaur-themed kid's slide because every kid loves dinosaurs.
Splish Splash is best for those living in Brooklyn, Queens, and Long Island and is best accessed by car. For Manhattan residents, we recommend heading over to New Jersey to try Six Flags and its Hurricane Harbor water park.
WHAT?
Splish Splash is a water park at the extreme end of Long Island with over 20 rides.
WHERE?
2549 Splish Splash Dr, Calverton, NY 11933
HOW?
The easiest way to get there is by driving but in summer there is a way via public transit. Take the LIRR to Ronkonkoma station. A Rail/Shuttle bus service to Splish Splash operates weekends & holidays May 27 through September 4, and weekdays June 16 through September 1.
Follow & Connect with us