Space Invader, Paris's pixel-punking street artist, visited NYC for a brief sabbatical in 2015. Many of his pieces are still easily found around the city.
Street art is synonymous with the streets of New York. What started in the 1960s and 70s as a form of protest has evolved from angsty self-expression to outright vandalism to what is now widely considered to be a genuine art movement. A few years back, Bristol-based conceptual street art legend Banksy spent a week in New York producing some of his most innovative works. In 2015, French artist, Invader (or Space Invader) took a sabbatical in the Big Apple.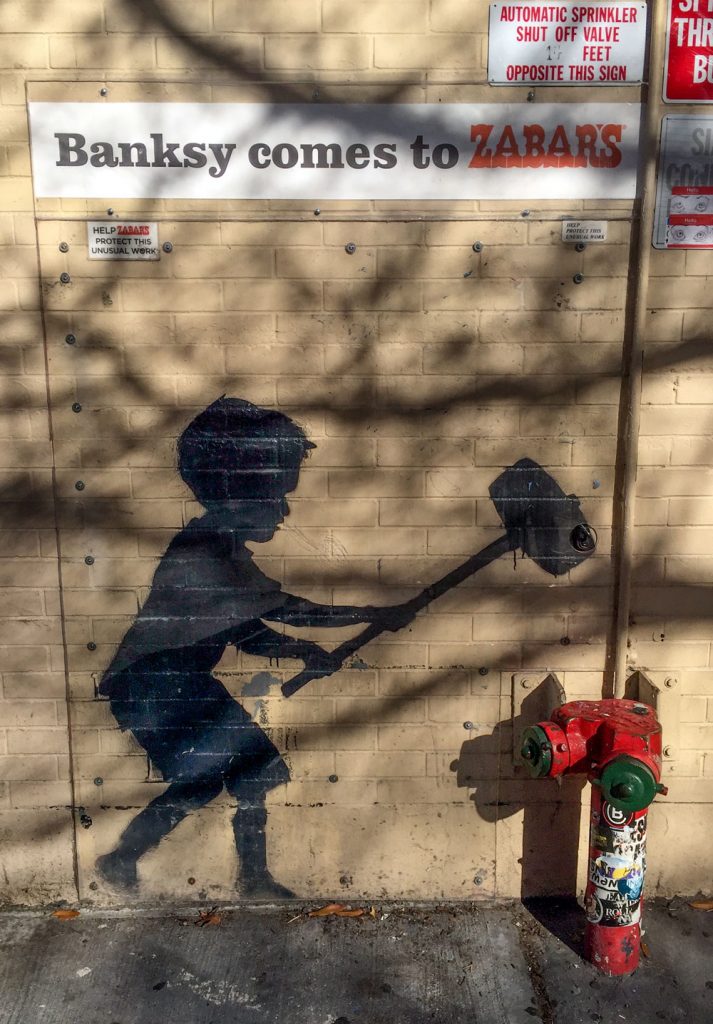 Invader is renowned for his usage of traditional mosaics to portray pop culture-inspired pieces. Originally he focused on simple Space Invader pieces, using two to three colors. His matured style now renders full images. His stint in the city blended some of his simpler Space Invaders while the more involved ones paid homage to local legends like Lou Reed, Andy Warhol, The Ramones, and the Teenage Mutant Ninja Turtles.
We were lucky to be Manhattan residents at the time and closely followed his exploits on Instagram, tracking down the locations to experience the art before it was attacked by other vandals or people hoping to chip the unique mosaic tiles off the wall for their collections. During Banksy's visit, people attempted to steal the works within hours of appearing. There is only one original Banksy visible in the upper west side, albeit protected by a sheet of Perspex provided by the building owners who were quick and savvy enough to realize its value.
WHAT?
Street art by one of France's most famous underground artists.
WHERE?
Now over 12 months on, many of Invader's pieces still exist. The burger above the Waverly Diner is still untouched, as is the beer next to the Paulaner brewhouse, the large apple invader on 14th Street, and Leonardo at the Artichoke Pizza in Chelsea. The simple Invaders above a doorway on the corner of Minetta Lane and 6th show signs of vandalism, and sadly the Ramones piece is long gone, first chipped, then tagged, then completely painted over.
HOW?
Most of the pieces can be found in Manhattan, around the East Village, Lower East Side, Chinatown, and in the Meatpacking District.
Save
Save
Save
Save
Save
Save
Save
Save
Save
Save
Save
Follow & Connect with us