New things to do in New York City in 2021 as it welcomes back visitors, for better or worse.
Firstly, Post-COVID isn't really true, as the world is still very much under the influence of the worst global pandemic in a century, but throwing caution to the wind, the Center for Disease Control (CDC) has loosened requirements for masking for those with vaccinations, and given that only half of the city's population (and much less than that in other regions) have taken the full two doses to be fully vaccinated, many non-believers are using it as an excuse to stop wearing their masks too.
Time will tell. In this article, learn what's been happening, what's changed, and what's new to do in NYC. Or if you want a refresher on the past summer bucket list, click here.
So, I heard New York's dead…
Never! The city that never sleeps needed a little time out. When COVID really started to hit the city in late March 2020, those who had relatives, families, and summer houses in other states fled. This, coupled with the annual summer exodus meant that the city was definitely emptier than it had been in decades.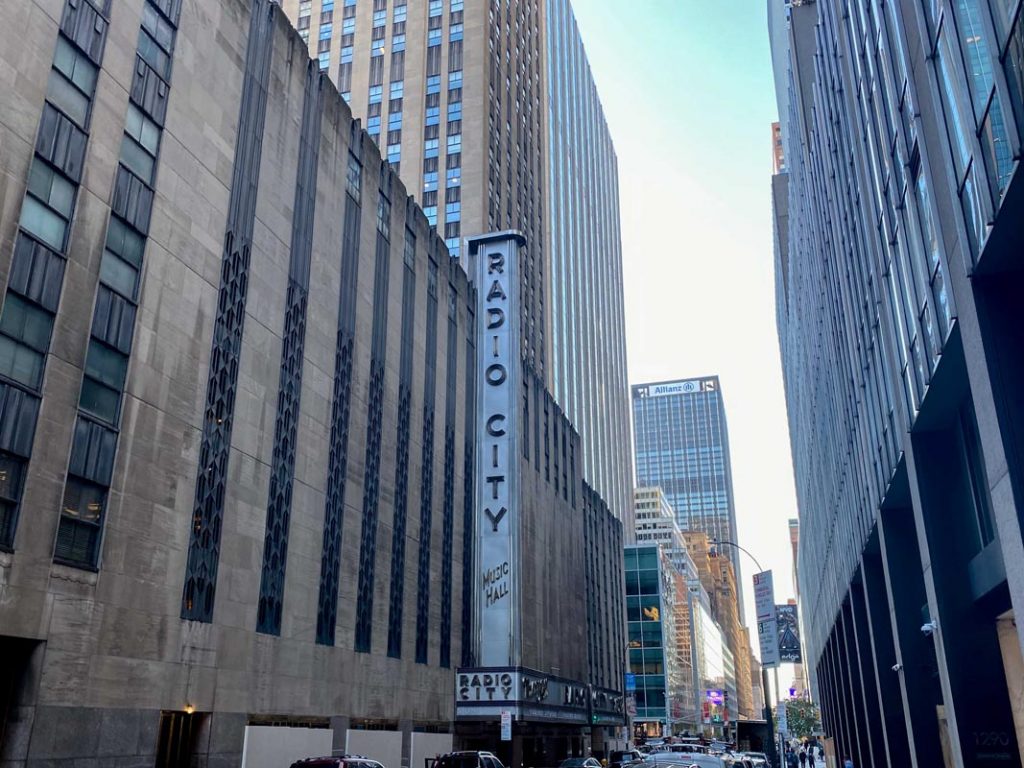 Early on, civil unrest post-George Floyd's death saw mobs of teens loot the shopfronts of SoHo while there were protests against black deaths with marches across Brooklyn which meant, that for a New York minute, there was a tinderbox atmosphere. Then again, this was offset by a stay at home order, with most of the residents heeding the warnings to stay inside, getting their groceries delivered, and working over VPN or Zoom.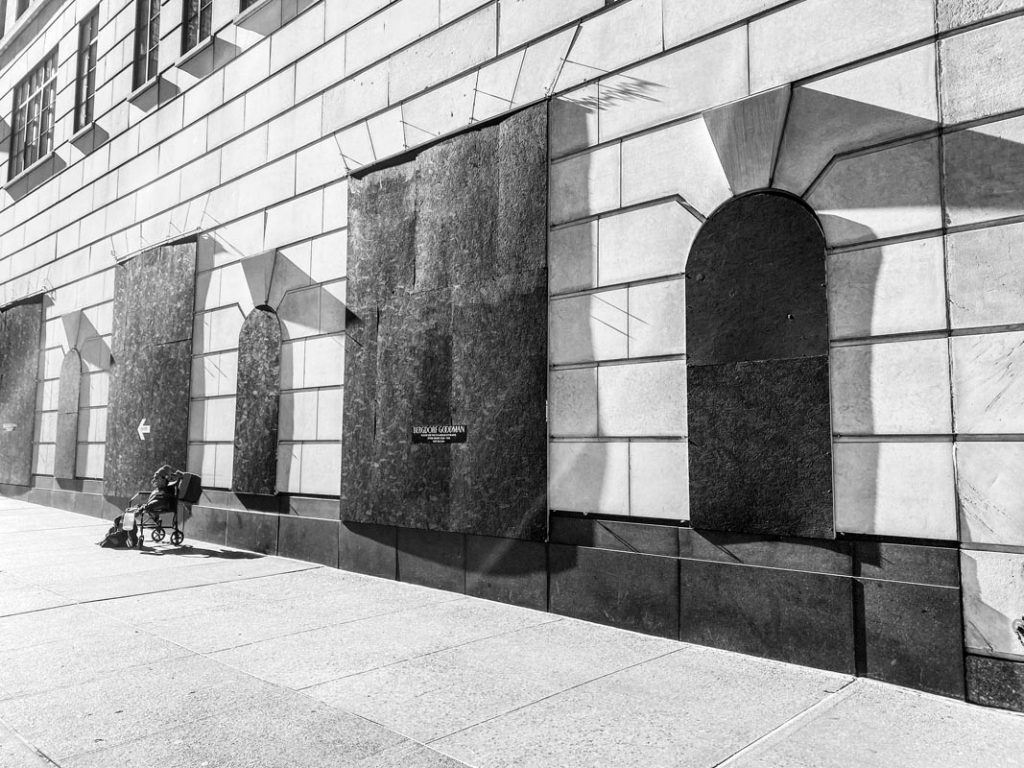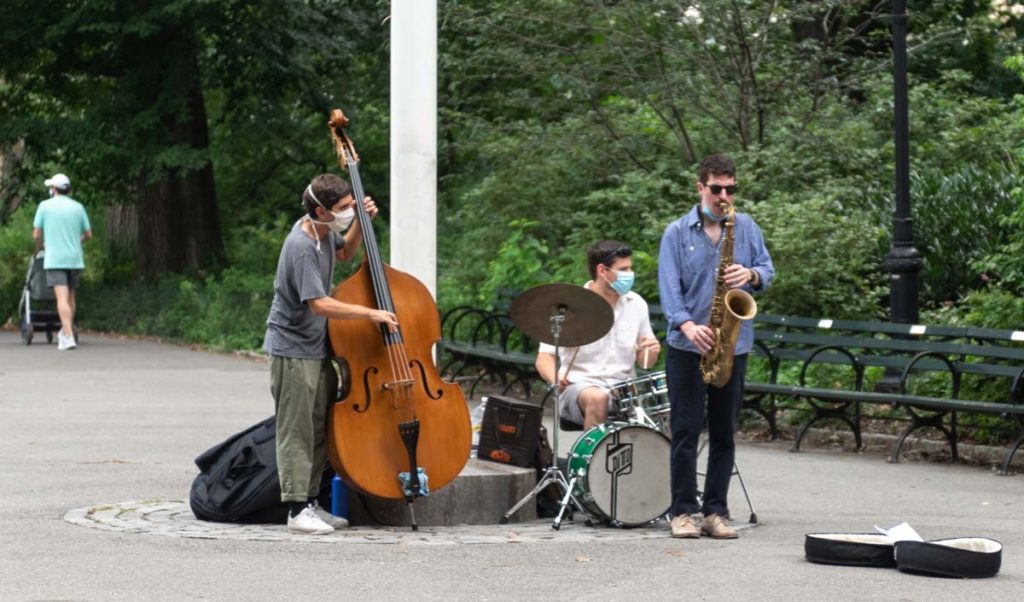 By mid-summer, people were back out and about, social distancing, masked, and ready to dine out in the newly built wooden huts cropping up in front of restaurants and on streets across the city. For the first time in forever, you could go to Central Park, museums, Times Square, and on trains without tripping over tourists. Live performers brought color back to everyone's lives and it was our little secret.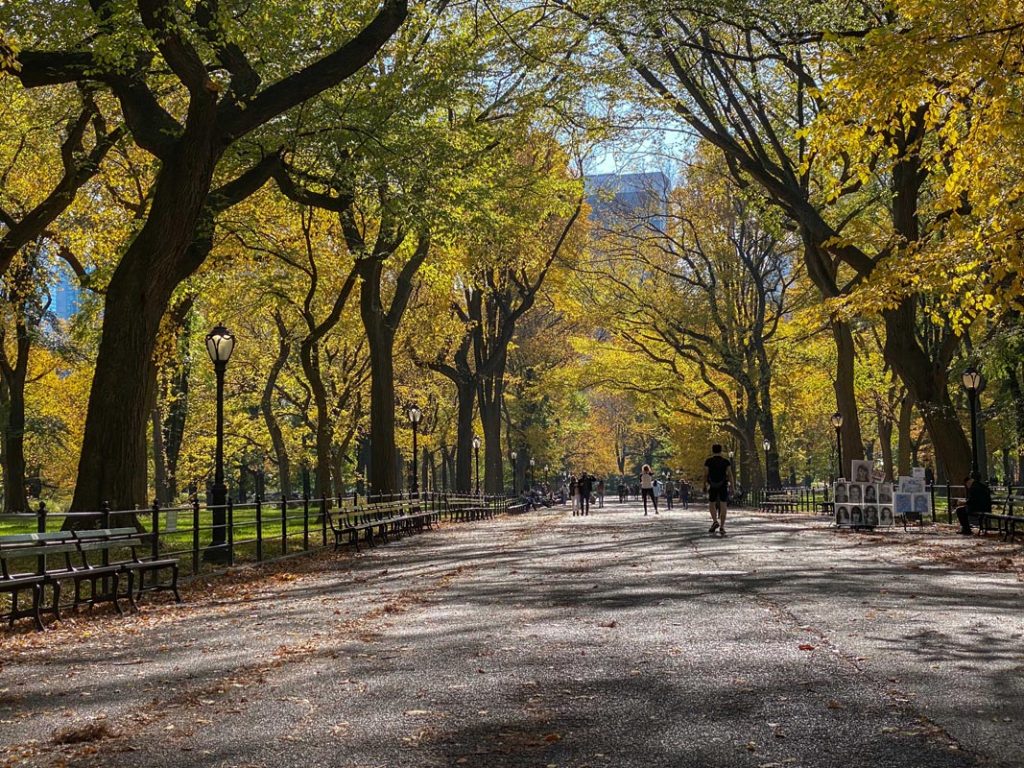 What you need to know before coming back to New York City
It's safe, to a point. New York City is still safer than it was in the 80s, but due to the release of the mentally ill and lower-level prisoners at the start of COVID, there are the occasional pockets you may want to avoid late at night, like around Hells Kitchen.
Be respectful of peoples' space. Tourists have always been a necessary evil for the city, but just because you're here to have a good time doesn't mean you walk five abreast like you're re-enacting Sex and the City. More than ever, people are sensitive about their personal space and polite as they are, New Yorkers will tell you if you're in the wrong.
Wear a mask on the subway. There's no excuse to not stick by this rule.
You may need to check out transit options if you hate crowding. For most of the last year, subways have been conspicuously empty (in NY terms). Now, they're filling up to 2019 levels, meaning you can't avoid others encroaching on you. If you're worried, maybe take an Uber or a Lyft car, or one of the city's yellow cabs.
You can get vaccinated and benefit from it. The city is offering all sorts of treats if you get vaccinated including free entry to certain Yankees and Mets games, and even free donuts or Shake Shack fries.
Hotels are going to be cheaper now than ever. A combination of low tourist numbers and New Yorkers leaving for summer break mean you can get better deals if you're making plans.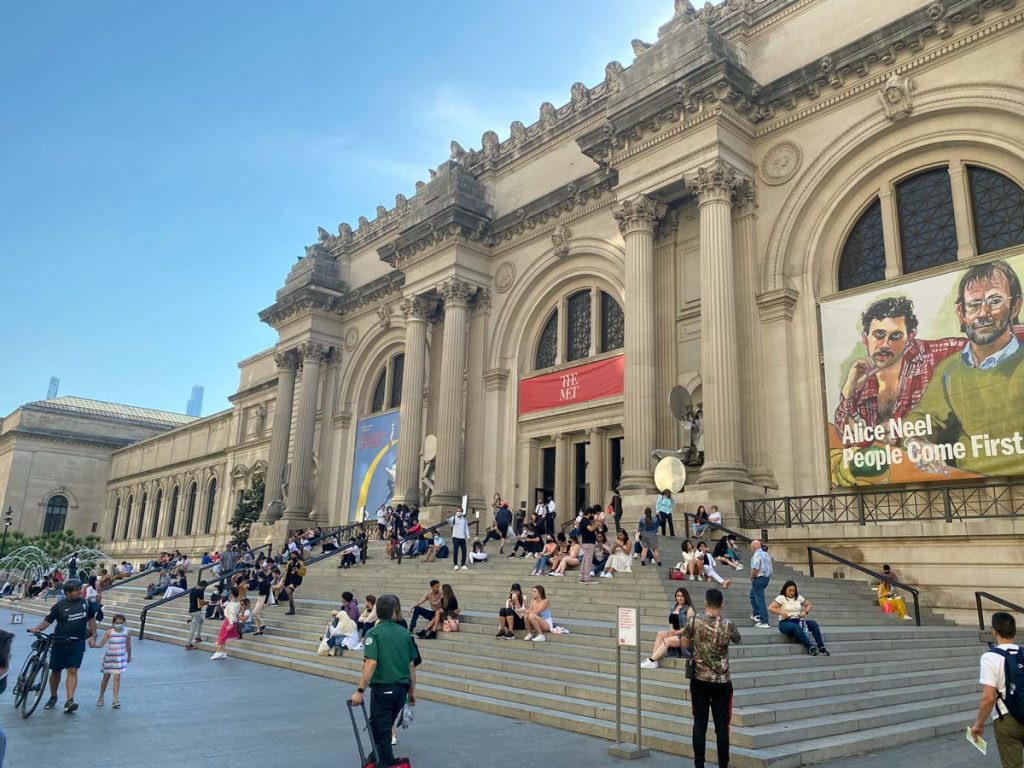 It's masks off and game on
Now it's all about to change. The city is ready to go, using the downtime to repair roads, finish off construction projects, and for opportunistic entrepreneurs to open new ventures where others went belly up with the dramatic drop in foot traffic. The West Village and Soho are the areas that have felt the negative effects the most, both due to the city being closed to tourists and most of the population working from home. Expect for the rest of 2021 to see FOR LEASE signs and empty shopfronts in these areas – and down in the Financial District.
Mask mandates are still in place for subways, buses, supermarkets, museums, and other indoor attractions – even if you're vaccinated. The city's vibrant dining scene is returning or welcoming back people inside as well as in the makeshift outdoor shelters. Outdoor events are back, including the baseball at Yankee Stadium and Citifield (home of the New York Mets), the Central Park Summerstage, free concerts in Bryant Park, and the Governor's Ball Music Festival.
Indoor events are also returning if you have been vaccinated. Major shows are being announced daily at Barclay Center, Madison Square Gardens, and the newly reopened Webster Hall, which had been shuttered for a renovation since prior to COVID. And most importantly for the life of midtown, Broadway shows are returning for those who have had their jab.
Generally, if you are vaccinated, you can lose the mask when walking the streets, but always carry it with you as it is still required in the aforementioned scenarios.
What's new in New York City
With its always-on spirit, New York City always looks and feels tired. It's dirty and with a dense population, which of course contributed to the virulent COVID spread that had at its worst, refrigerated semitrailers serving as temporary morgues outside hospitals. By closing the city down, it actually gave it a chance to be refreshed. Now entering summer 2021, the city is emerging like a beautiful butterfly from a rugged cocoon.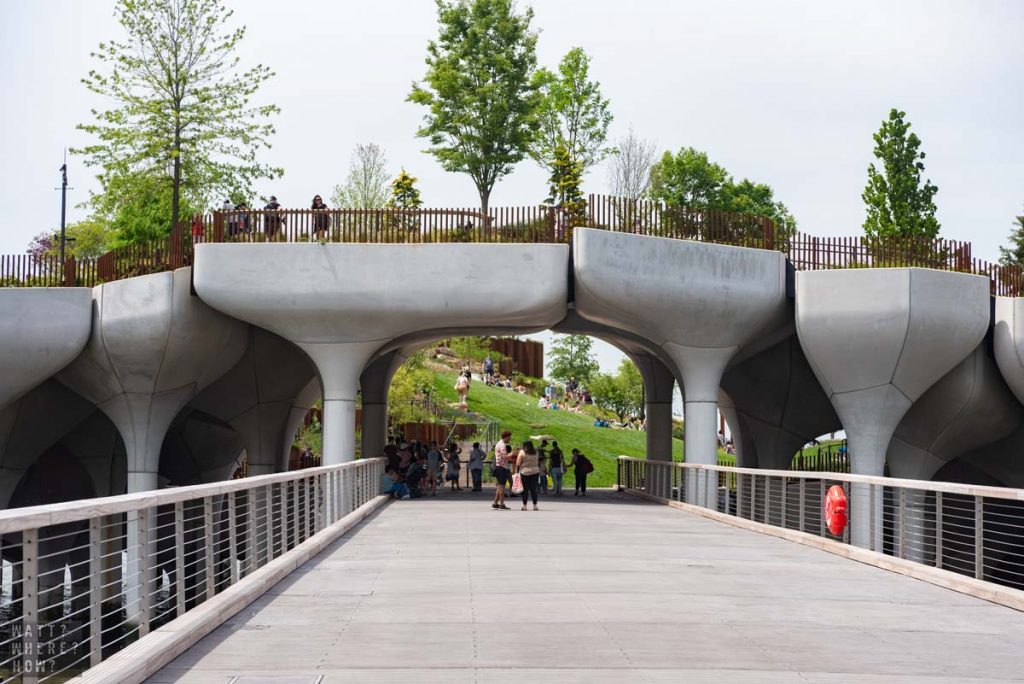 Little Island
Opening in May 2021, the newest kid on the block is Little Island, a man-made island perched on what looks like hundreds of oversized golf tees (to be fair, they're known as tulips and there are 132 of them, lifting the green space up to 200ft above the waters of the Hudson River.
Situated at Pier 55 between the ends of W11 and W14 Street, the new space has rolling hills to bask in the summer sun and a 700-person amphitheater. Little Island is the brainchild of Signe Nielsen, MNLA landscape architecture, and Heatherwick Studio. Entry is free, but you need to book tickets if you want to visit after 12 pm daily. Book here.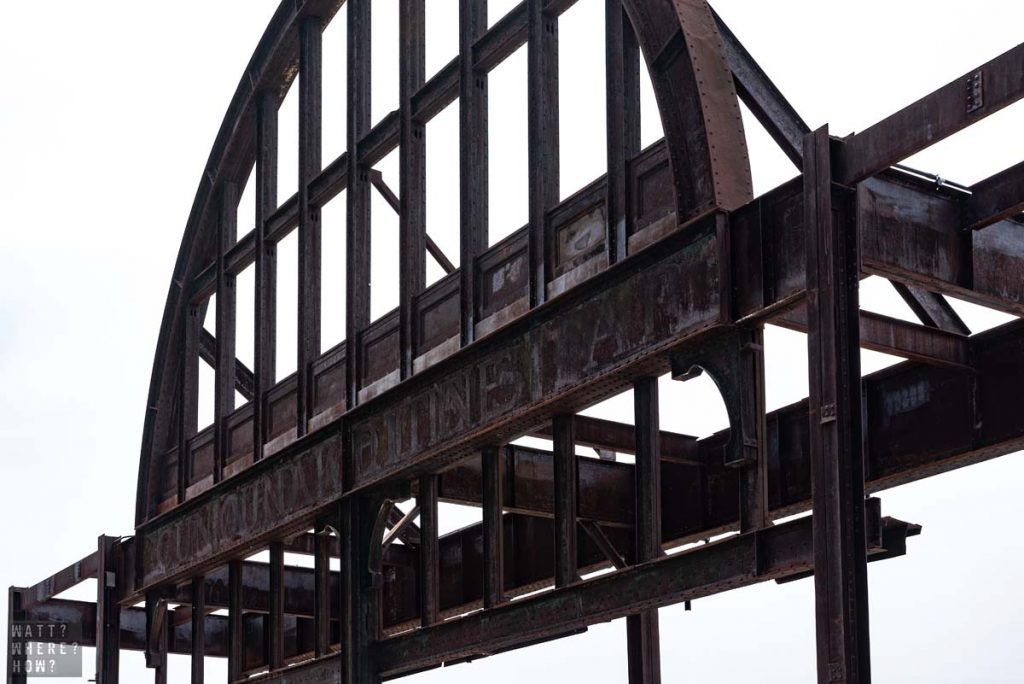 Hudson Yards, The Edge, and The Vessel
The Hudson Yards opened in 2019 but is still new to most visitors to New York City. The former MTA railyards have been transformed into an opulent mall, upmarket residences, and two new tourist attractions. The Vessel is a 16-story structure that uses 154 interconnected flights of stairs to create a honeycomb effect. Just prior to lockdown, this was the go-to for Instagram influencers. During quarantine, it sadly became a place to say goodbye to the world and for that reason, it is currently closed to climb.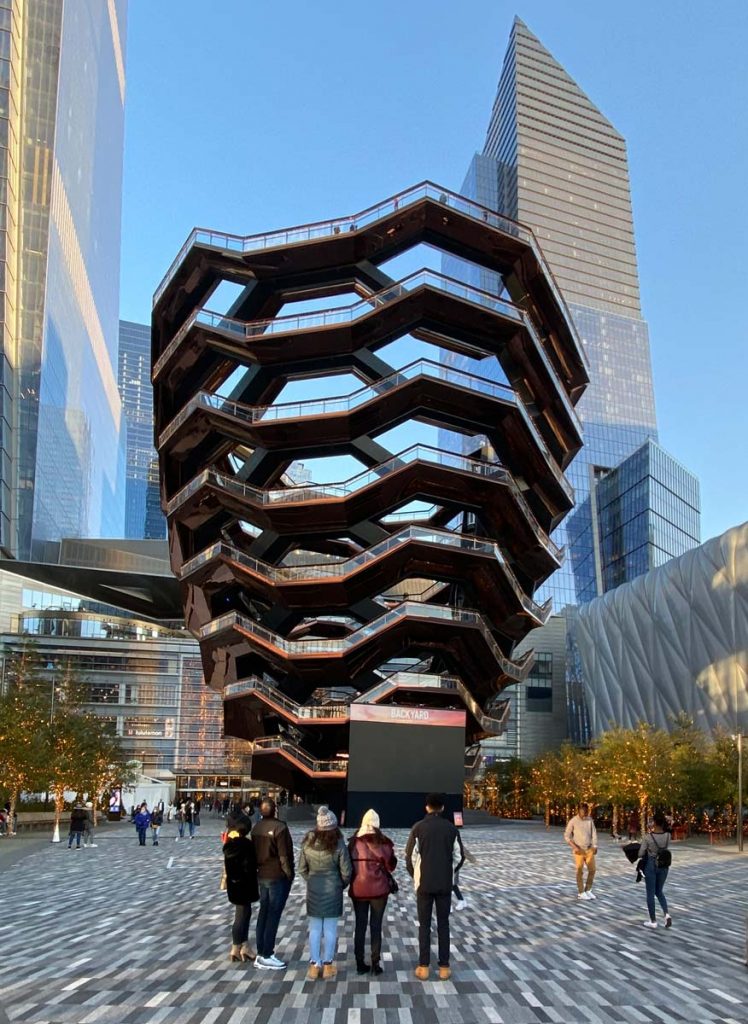 The Edge is the newest addition, a glass balcony, and bar that offers 360-degree views of the city from Staten Island up the Hudson. Situated almost parallel with the Empire State Building, it's a new perspective that is more appealing and affordable than the iconic skyscraper.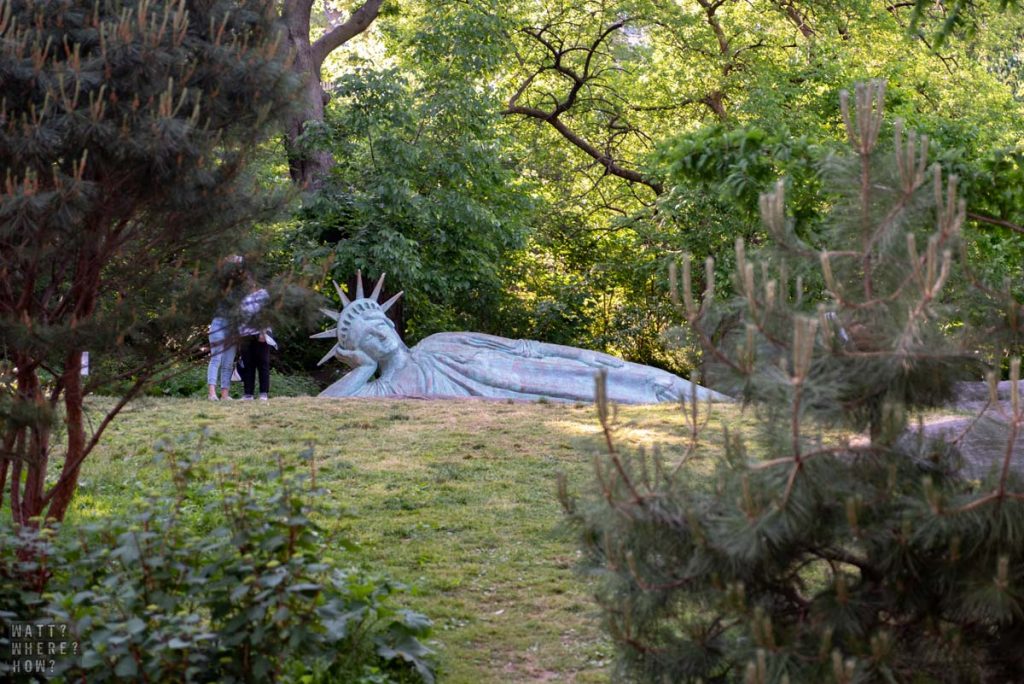 The Statue of Liberty Chills Out
The summer heat can get a little much – even for New York's most famous lady. Reclining Liberty is a 25-foot statue by artist, Zaq Landsberg, which captures the city zeitgeist – weary, over it, and just wanting to go chill in a park. You'll find the good lady at Morningside Park in Harlem at the 120th Street and Morningside Avenue entrance. She'll be hanging out there until April 2022.
Loeb Boathouse and Tavern on the Green, Central Park
Both feeling the impact of lockdowns, Loeb Boathouse restaurant, its iconic rowboats, and fellow Central Park dining experience, Tavern on the Green were mothballed. They have now returned with a new energy and new menus making for memorable dining moments as seen in movies like When Harry Met Sally, 27 Dresses, 3 Men and a Little Lady, Ghostbusters, and Arthur.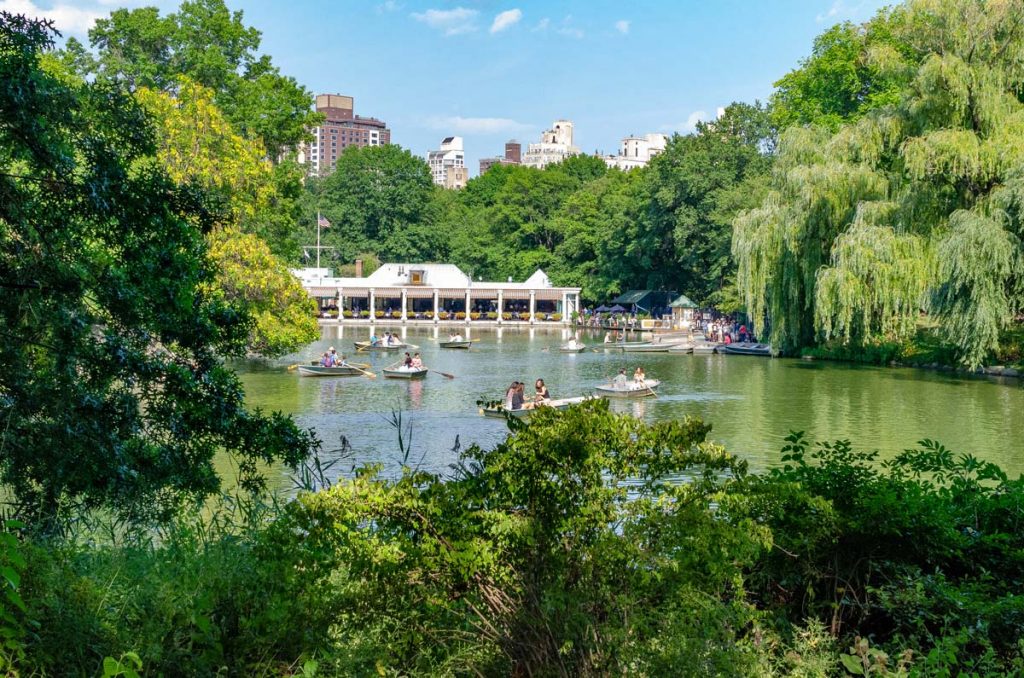 Museum of Modern Art (MoMa)
The ever-popular MoMa was closed for renovations prior to COVID and the extra downtime has given its curators and construction workers the necessary time to get everything ready for a new generation of visitors.
FAO Schwartz
The world famous toy store held court across from the Plaza Hotel on 5th Avenue until it was closed due to rent and financial issues. In late 2019, it reopened at Rockefeller Plaza, with its giant piano keyboard (as seen in BIG with Tom Hanks), provides the perfect viewpoint for what's going on below – like when the Christmas tree dominates the area.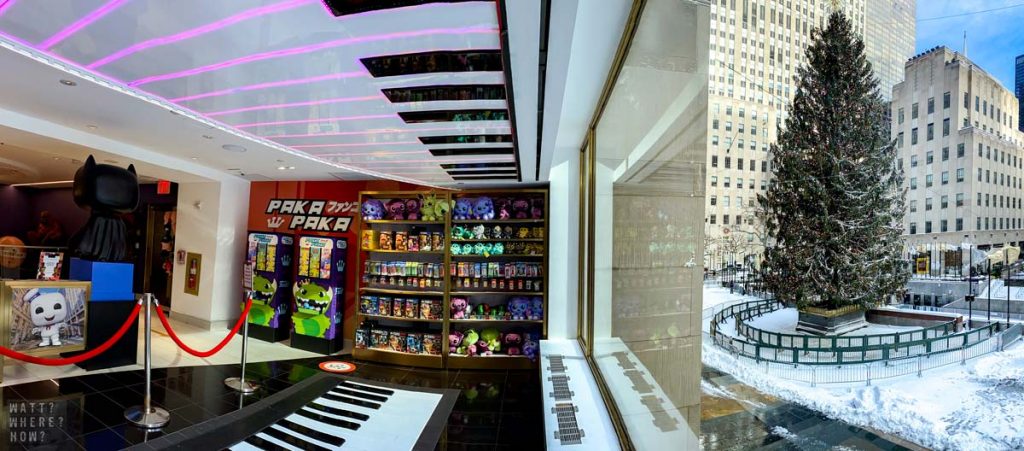 The Lincoln Center Lawn
Home of New York's classical music triumvirate, the Metropolitan Opera, the New York Philharmonic Orchestra and the New York City Ballet, the Lincoln Center spent 2020 locked down. In the meantime, they've turned to forecourt into a welcoming public lawn with regular performance keeping up the spirits of the musicians, and the public alike.
The Highline
Formerly an elevated railway for freight trains shunting goods between the various warehouses of the Chelsea and Meatpacking Districts, the Highline has been reinvented as an elevated park. Yes, it's been open for years, but if you're planning on visiting, you do have to book ahead. It's free, but it enables a level of crowd control as most people up there are no longer wearing masks or social distancing.
Craft Breweries galore
Ok, they were here before COVID, but there's now an impressive range of craft breweries to explore and sample, mostly around Long Island City and the border of Brooklyn and Queens around Bushwick and Ridgewood. Danish-owned Evil Twin, comic book-style Kings County Brewers Collective, and Fifth Hammer will whet your summer beer appetite.
Find a new appreciation for parks and green spaces
No matter where you're coming from, you've probably spent too much time at your computer. New York has a surprising selection of parklands to escape to including Prospect Park, Central Park, all the parks along the Hudson and East River, Domino Park, and Governors Island. For a change of scene, spend the afternoon with friends over cold drinks at Nowadays, a hip beer garden meets club in Bushwick.
Follow & Connect with us