Governors Island New York is the city's best-kept secret.
If you haven't enjoyed lounging in a field of hammocks, sipping local craft beers, watching live bands and having one of the best views of the Statue of Liberty all at once, you're doing New York wrong. For a budget-friendly summer's day out, nothing comes close to a day at Governors Island New York.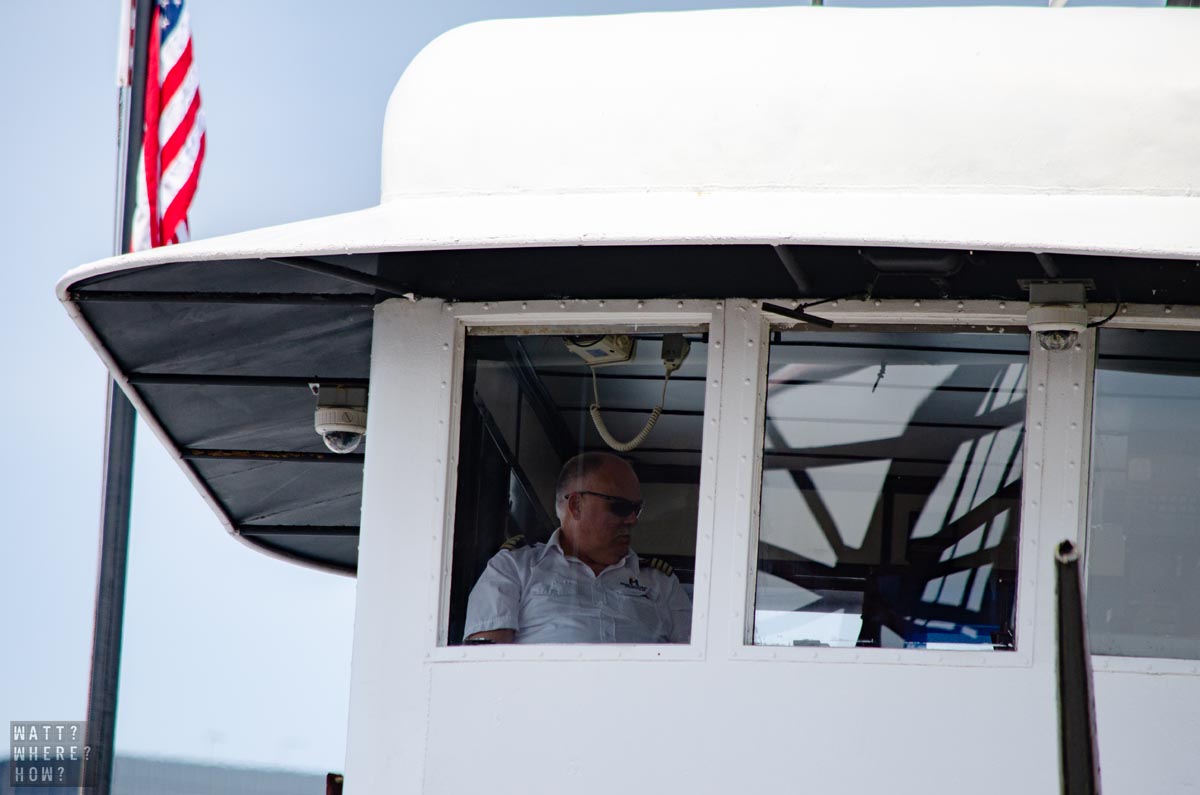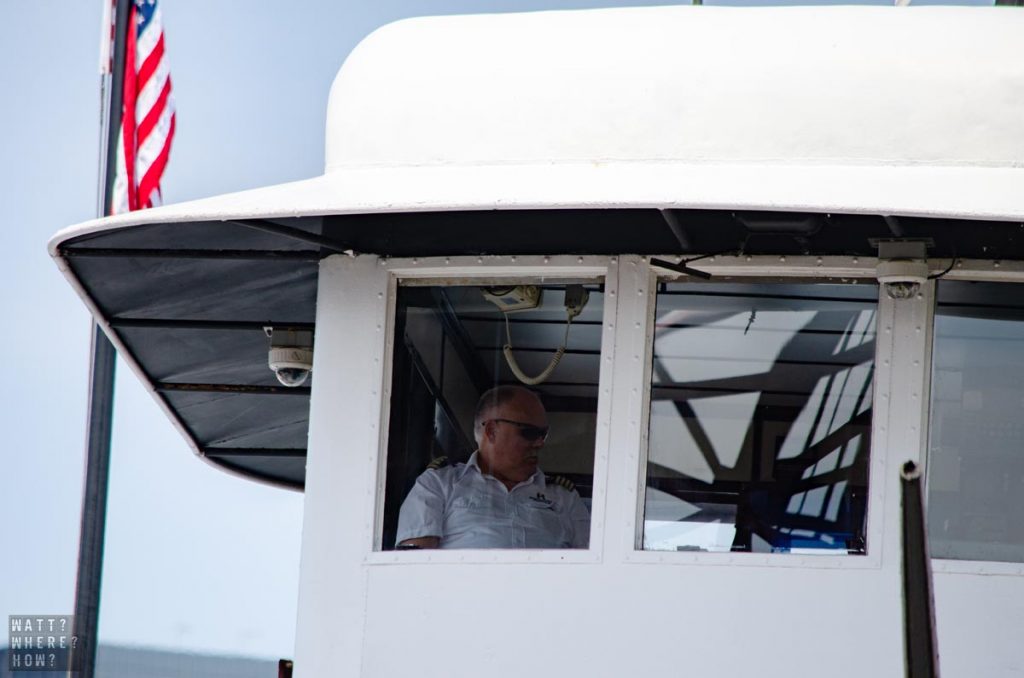 Five minutes and a million miles away
A five-minute ferry ride costing the princely sum of $3 is all that is separating you from the chaos of downtown to the calming haven that is Governors Island. If you are an early riser, weekend services before 11 am are free. With that sort of deal and the chance to be there before the hottest part of the day, the first boat out is close to capacity, loading on not just day trippers, families with strollers and cyclists, but also a procession of food trucks. The ferry leaves from the grand old cast iron terminal right next to the Staten Island ferry in the downtown Battery area of Manhattan.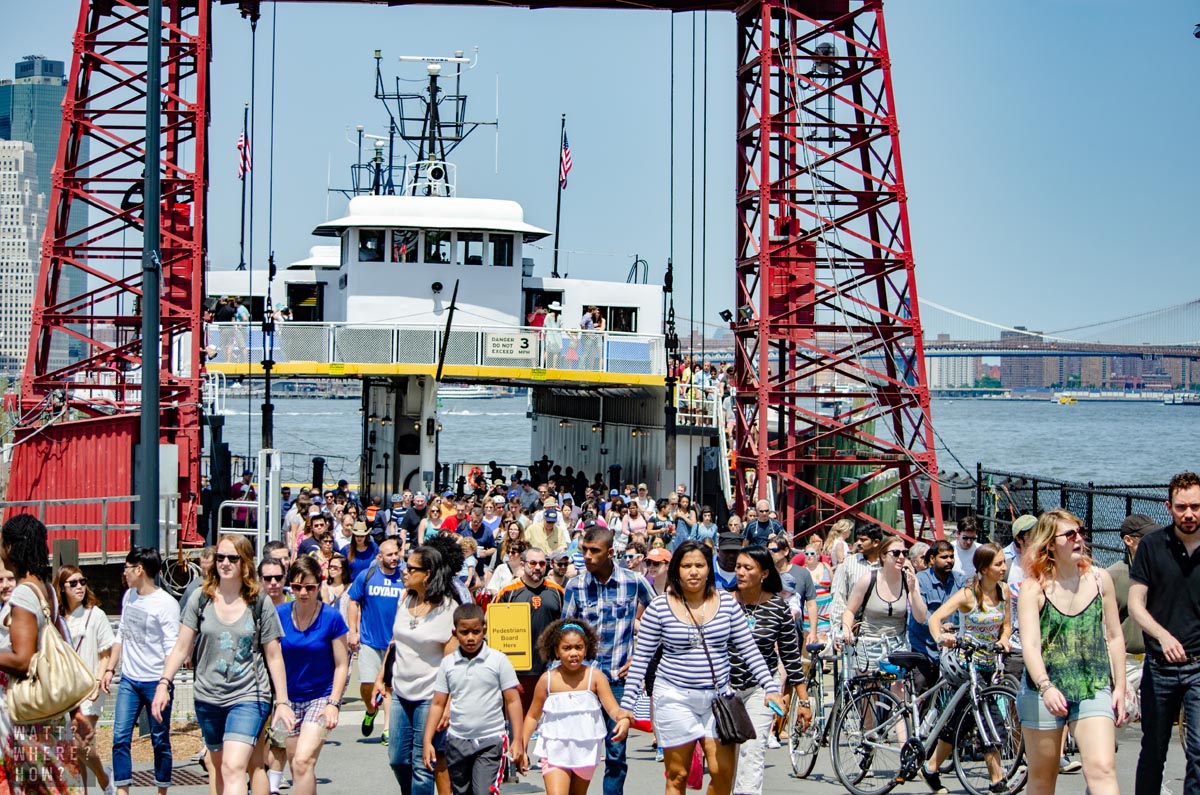 Governors Island is made for day trips
To make the most of your day, make a beeline straight for Blazing Saddles to rent some bikes for the day. It's $15 for 2 hours to hire a cruiser—but if you're counting your pennies, you can certainly cover the island by foot, and it's a rather pleasant stroll. If you're a Citibike user; you're in luck, they have docking stations here as well. There are also novel four and six-person Surreys, which look like the skeleton of an early T-model Ford.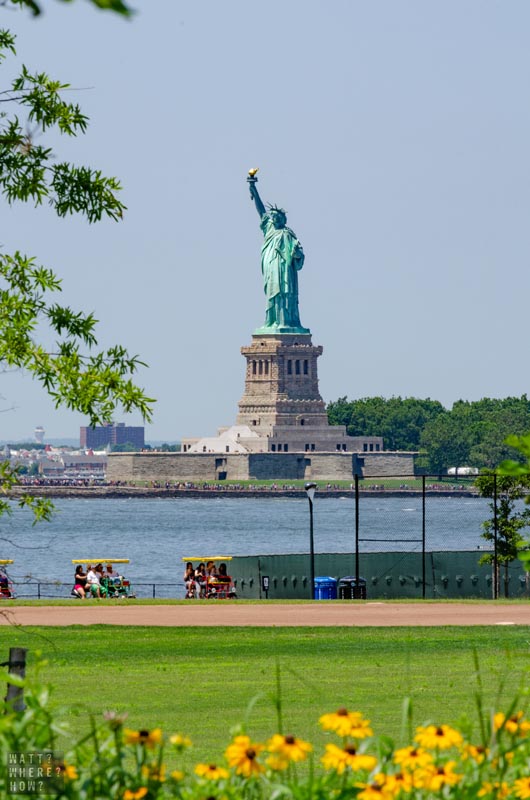 We ride the perimeter of the west side of the island, for breathtaking (and free) views of Lady Liberty. We pass the giant slides, sunny gardens, sculptures, and a mini-golf course. It makes it easy to forget just how close we are to the city.
In defense of New York
As one of New York's early defensive positions, this fort bristled with cannons providing a cross cover over the harbor from a series of brick and stone fortifications that included Castle Clinton and Fort Tompkins on Staten Island.
Over time, it served as the home for the Governor and provided accommodations for top members of the admiralty right up to 1966, more recently serving as a United States Coast Guard installation. Many of the homes lie derelict awaiting serious renovation, but for now, it adds to the mystique for a day tripper.
Governors Island New York is home to several not-for-profits
Today, the Audubon Society makes itself home in one of the households, next to the Manhattan Children's Museum and the Billion Oyster Project. The Admiral's House, a large, almost plantation-style structure watches over the strip, complete with two (used to be working) cannons guarding access to the front porch. At the end of the housed lane lies the Episcopal Chapel of St. Cornelius The stone facade is original and traditional to the island and period, and it still holds mass on special occasions.
A grand barracks, Liggett Hall dominates the central lawn, once the home of a regiment of soldiers. Now you'll find food trucks and bars in its forecourt. Beyond is a field of hammocks, known as Hammock Grove.
Step back in time
Fort Jay dominates Governors Island New York. This star-shaped defensive position was built in 1794 to watch over and restrict access to the East River. Earthen mounds and a moat are traversed by a draw bridge. Inside, protected by 10-inch cannons you'll find four barracks that once served as a short-term station for famed warriors including Ulysses S. Grant and Robert E. Lee. The ghostly sound of a fife drifts from high on the fort walls.
We park our bikes and venture around the back of the building, and find a Park Ranger practicing his fife, playing American military standards. The act of catching the ranger unaware and cheering loudly as he finished his song, we are sure we made his day, as he did ours. A perfect moment. Following his recommendations, we head toward Castle Williams. Built in 1807, the fortress was used as a jail during the war. Today you can walk through its ruins and enter cells that have been set up to show how they were once used.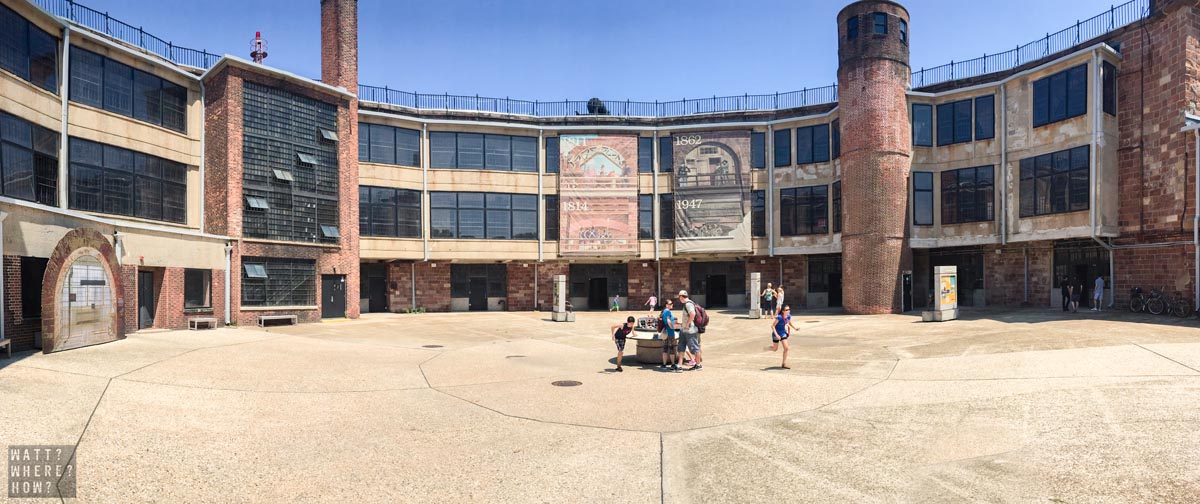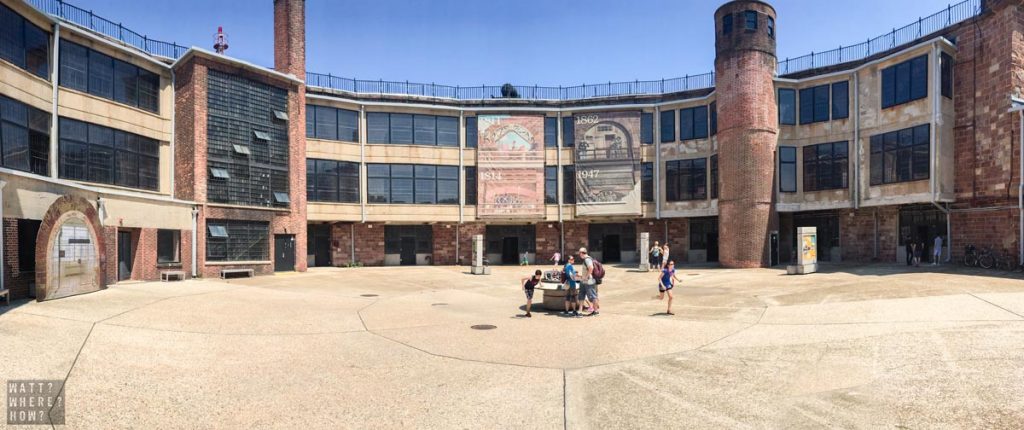 Summer is festival season
Governors Island New York is the go-to for unique celebrations in NYC. Not only was it the original location for the Governors Ball music festivals; in recent years it has regularly hosted the Gatsby era Jazz Age Lawn Party attracting party-goers dressed as flappers, gangsters, and jazz musicians, or the global gathering, dinner in white (Dinner En Blanc). A temporary bar and man-made beach adjacent to the ferry stop sometimes features major live acts with the impressive backdrop of the financial district and Brooklyn Bridge making it a favorite summer Friday escape.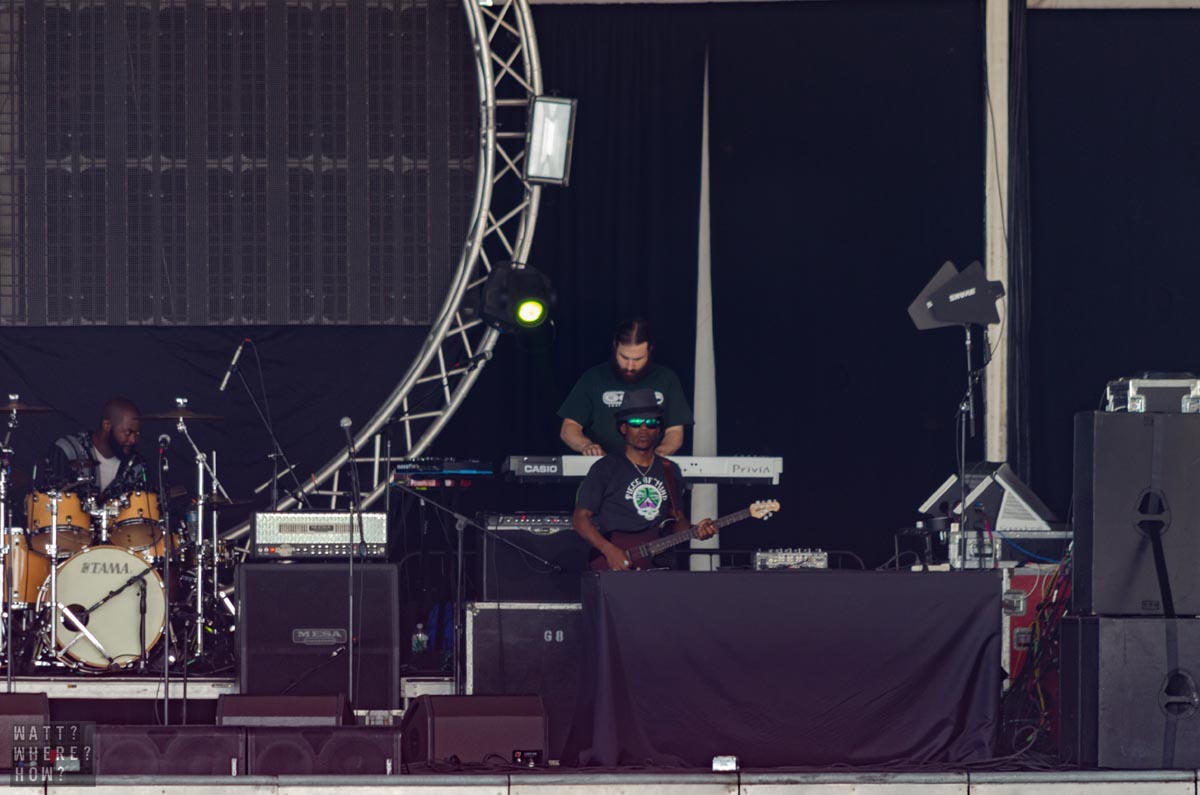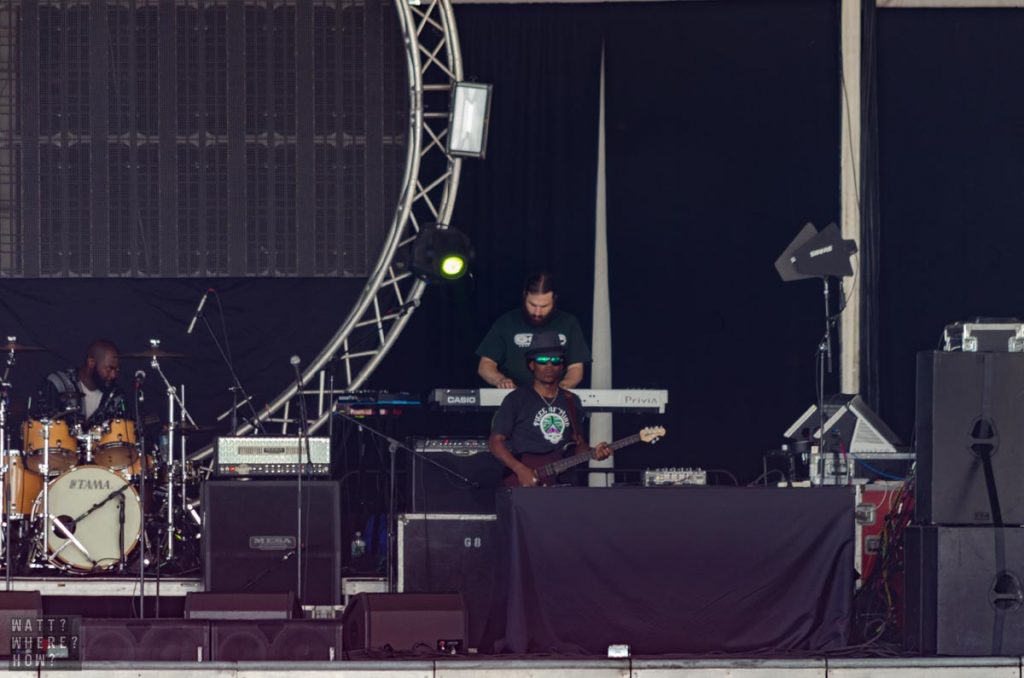 The island is growing not just in popularity. Governors island is also the fastest growing part of New York City. That's because the MTA use it as a dumping ground for the excavated layers of stone and soil from their subway expansions (the most recent being the legendary second avenue subway). This reclamation has added land and a new hill that provides a 360-degree view across Manhattan, Brooklyn, Staten Island and parts of New Jersey.
There is so much to discover on Governors Island, making it a great place to relax, exhale, and experience a side of New York most visitors completely miss.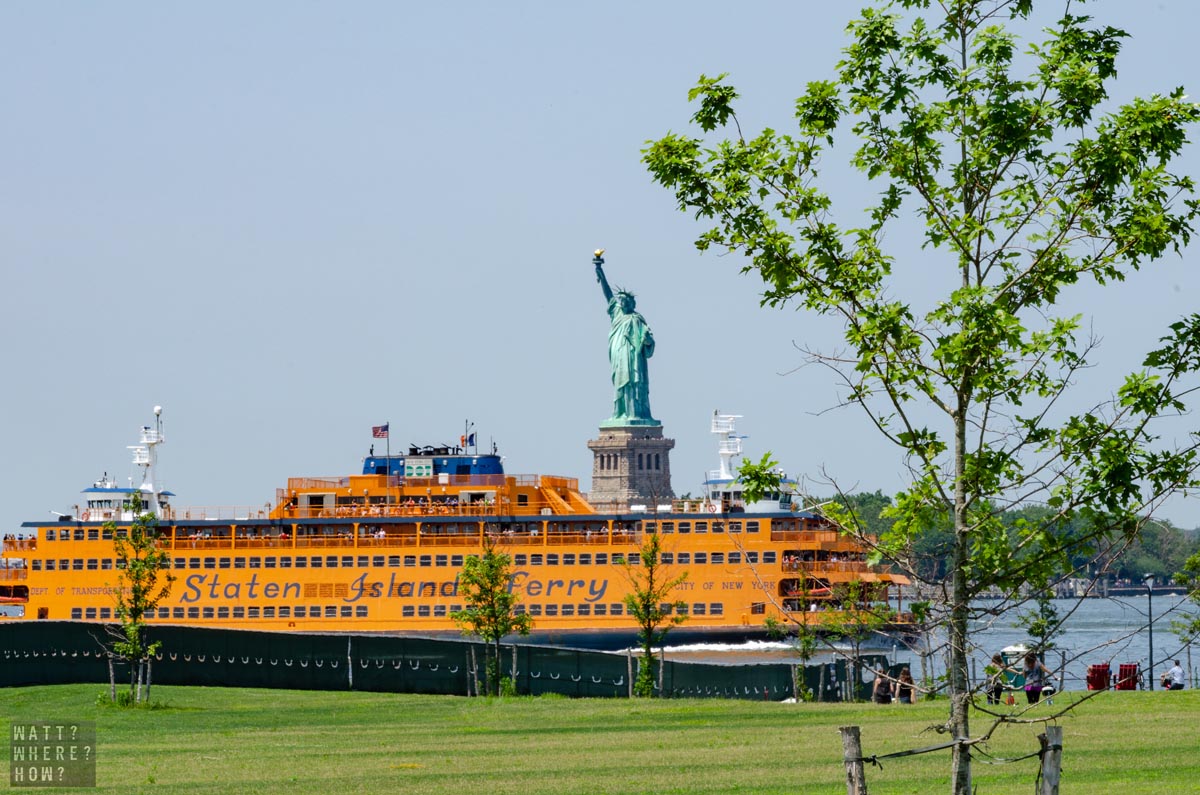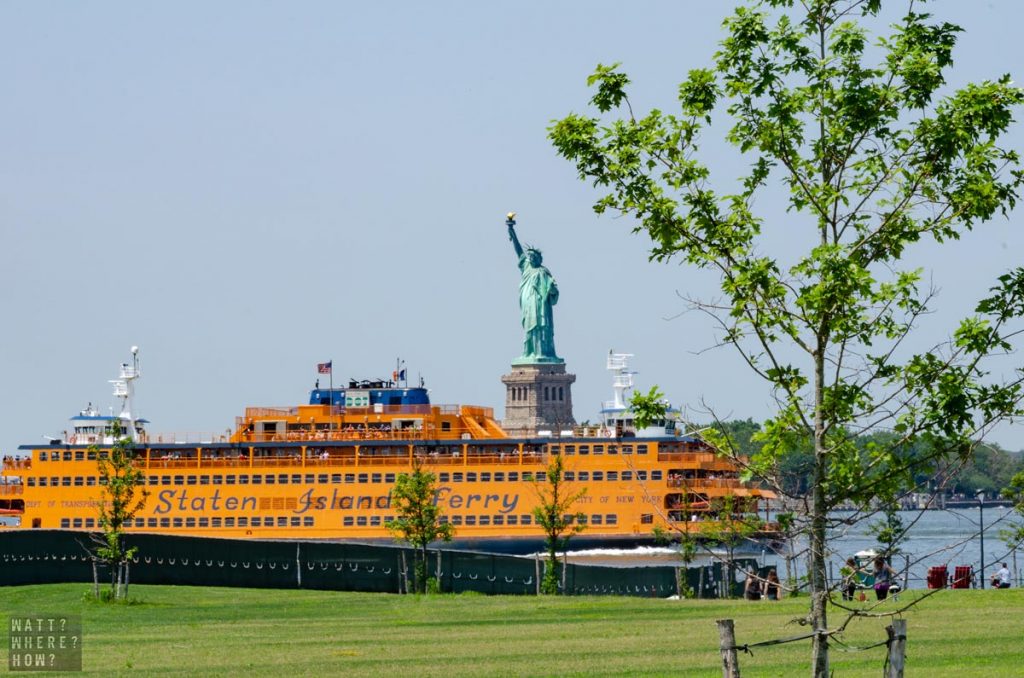 ---
WHAT?
Governors Island New York is a former fortress and military base just moments from Manhattan's Financial District.
WHERE?
The ferry departs from the Battery Maritime Building, 10 South Street, Manhattan.
HOW?
The Governors Island New York ferry runs from May 1 each year officially opening the island to the public. Fares are $3 round trip for adults, $1 for seniors, and free for kids under 13. You can travel free before 11:30am on Saturdays and Sundays.
Follow & Connect with us