Yale University, famous pizza, early US history and it's only an hour from New York are just a few enticing reasons to take a trip to New Haven, Connecticut.
Situated on the northern shore of Long Island sound and accessible via the Metro North New Haven line, you can get from Grand Central to this Ivy League college town in about an hour.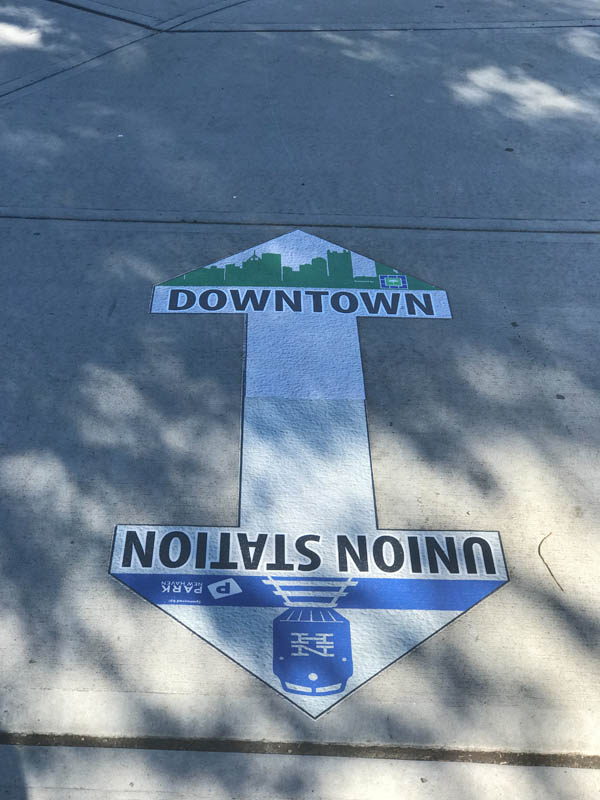 From the local Union Station, with its grand ticket plaza, there's about a ten to fifteen minute walk from the station to the main part of town, based around a traditional English village green. Established in 1638 by English Puritans, it was the first planned city in the new country, based on grids.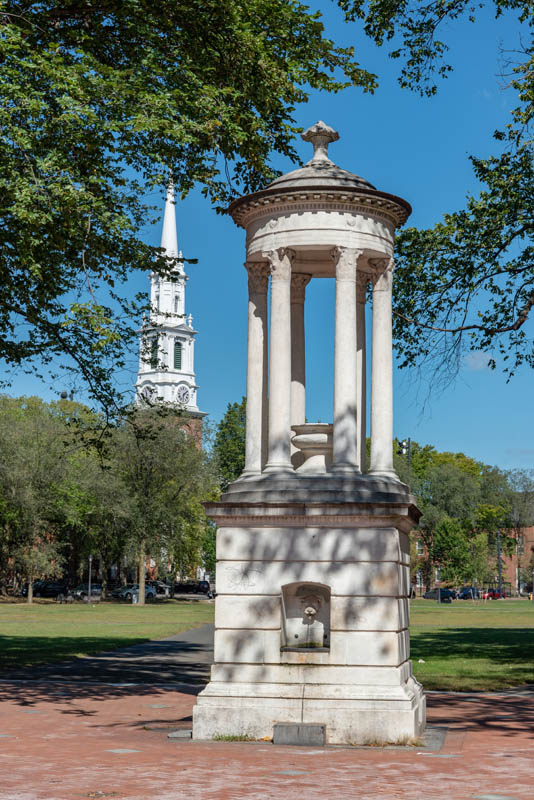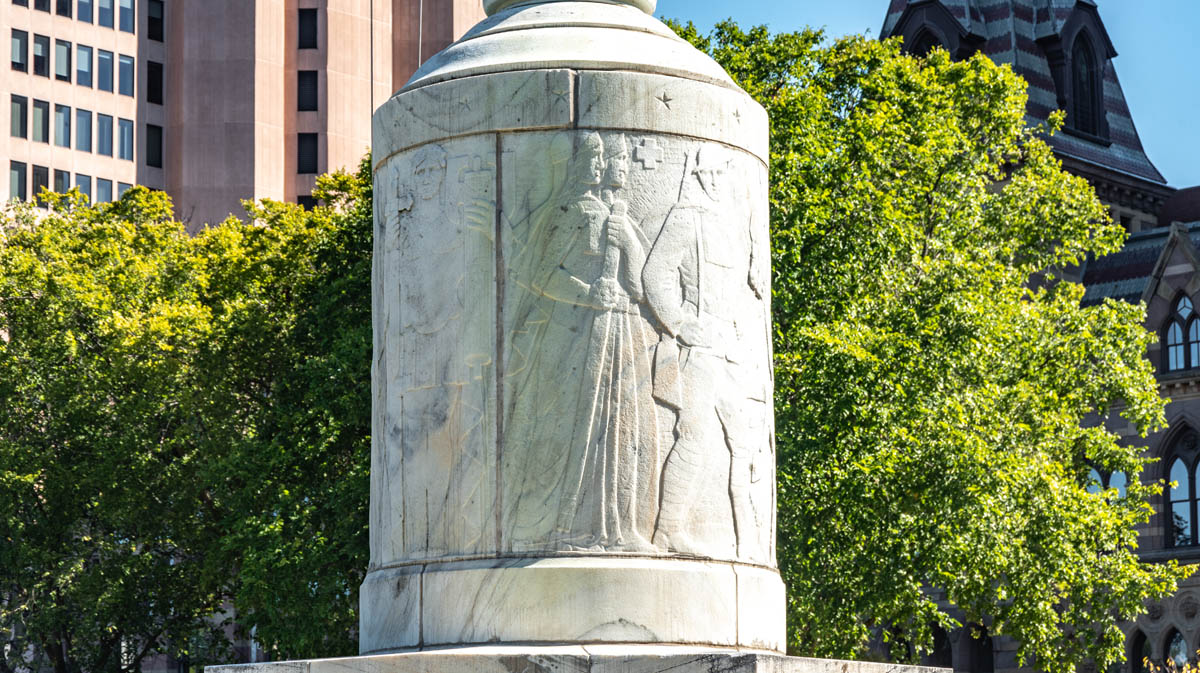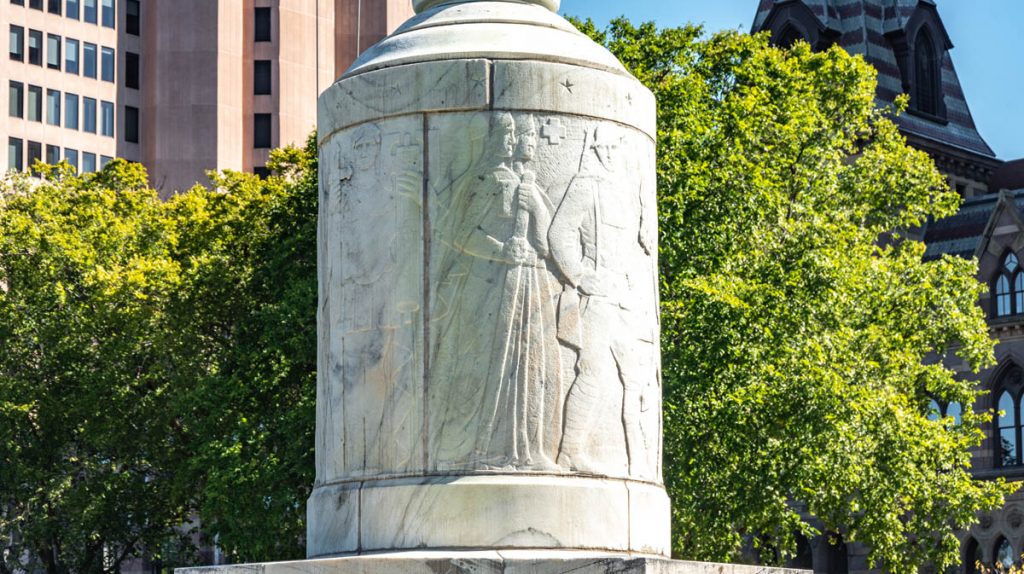 But there's a darkness underlying the quaintness of the old churches and early government buildings.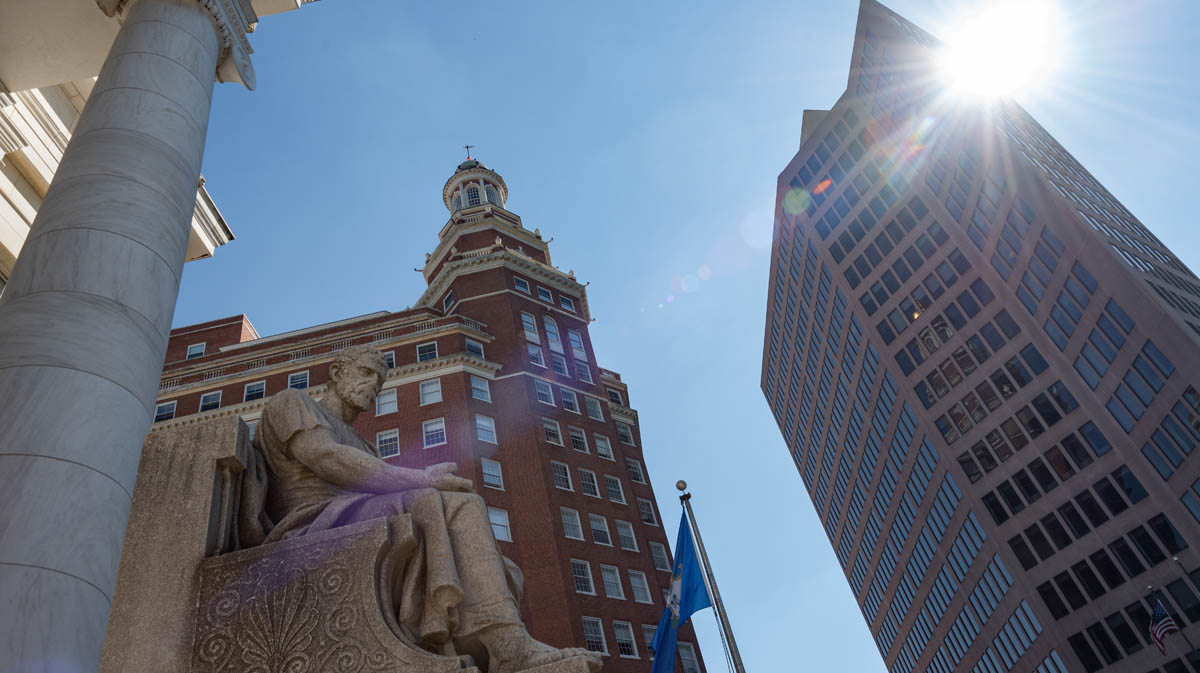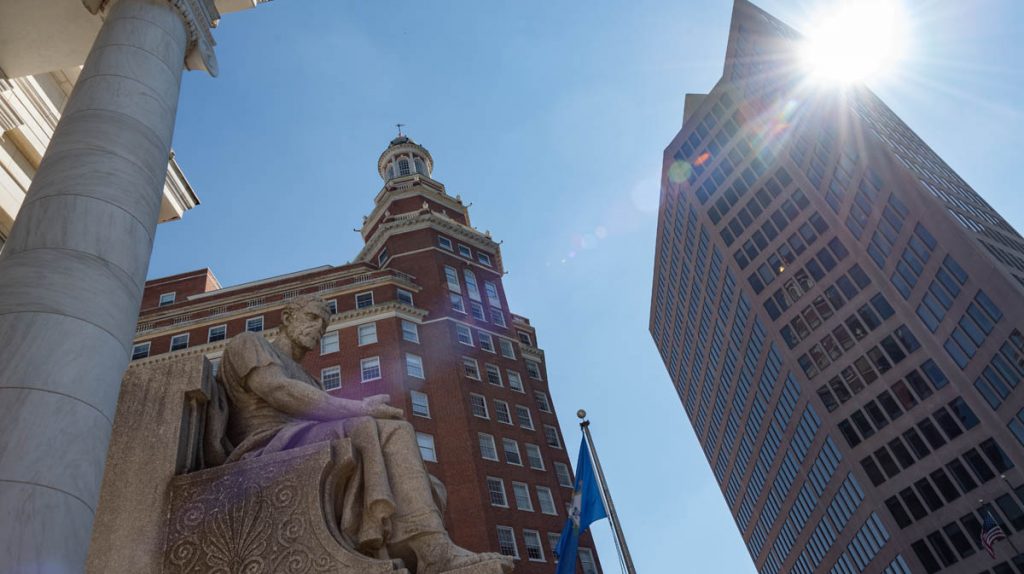 New Haven has a major drug problem. Hanging out around the fountain on the New Haven Green are way-too-obvious dealers. There are junkies and meth beads passed out under trees and on park benches even though it's about 11am on a Sunday morning. We were expecting scholars sunning themselves and reading kindles, but it's not quite like what we imagined.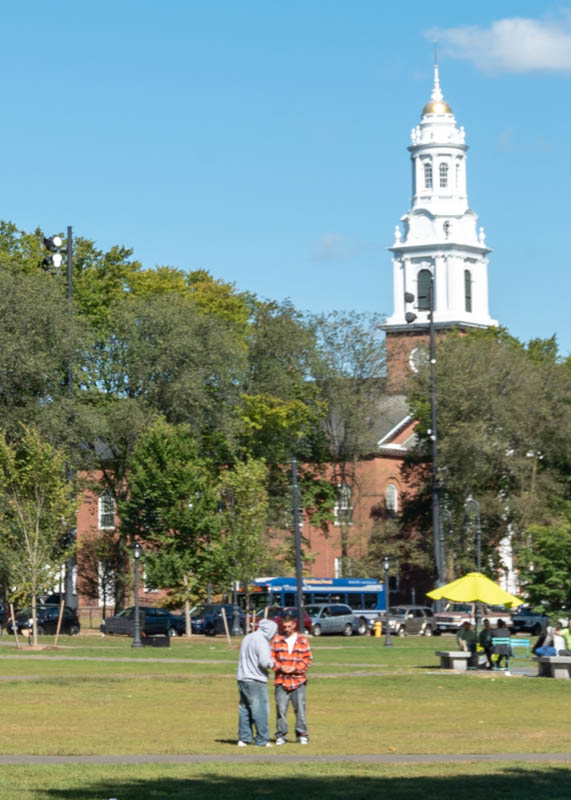 The town's hard drug issues range from heroin and fentanyl to synthetic marijuana, which recently caused over thirty overdoses. Seeing the common manifestly overrun with drug abuse makes perfect sense in the context.
Sticking to the main sides of the green and central thoroughfare to avoid any begging or safety concerns, check out the First Church of Christ, which dates back to 1639.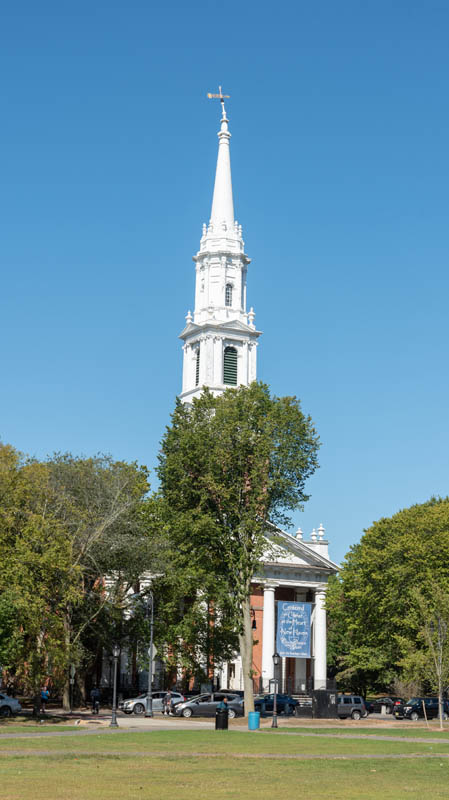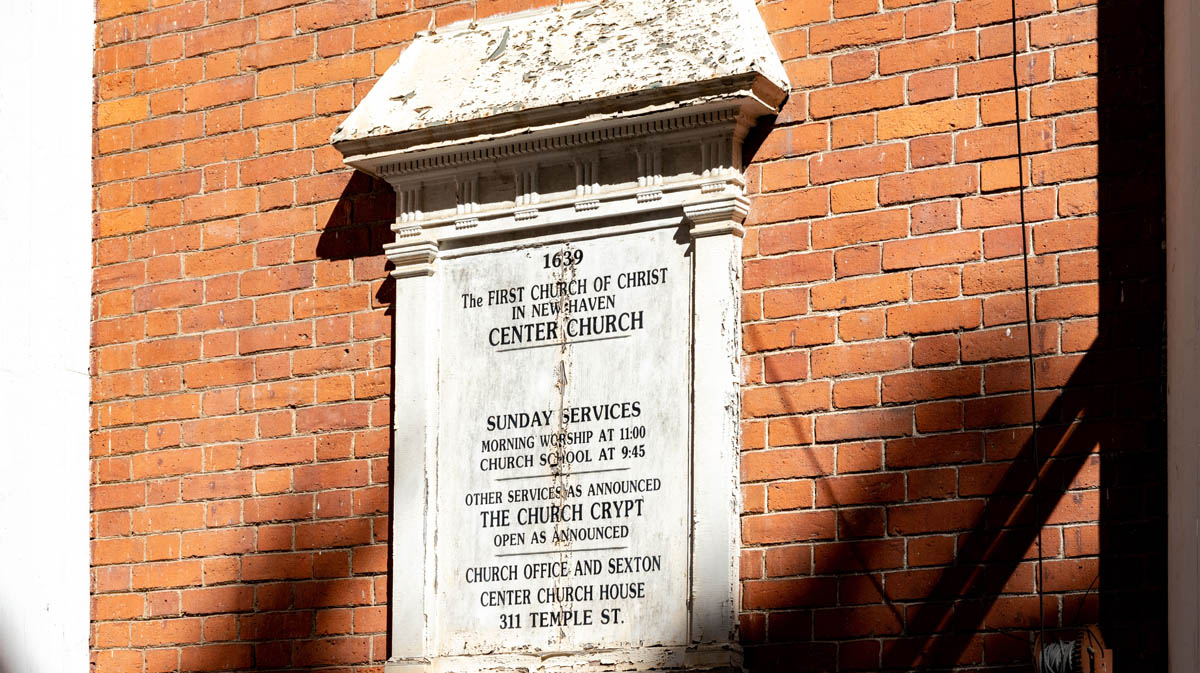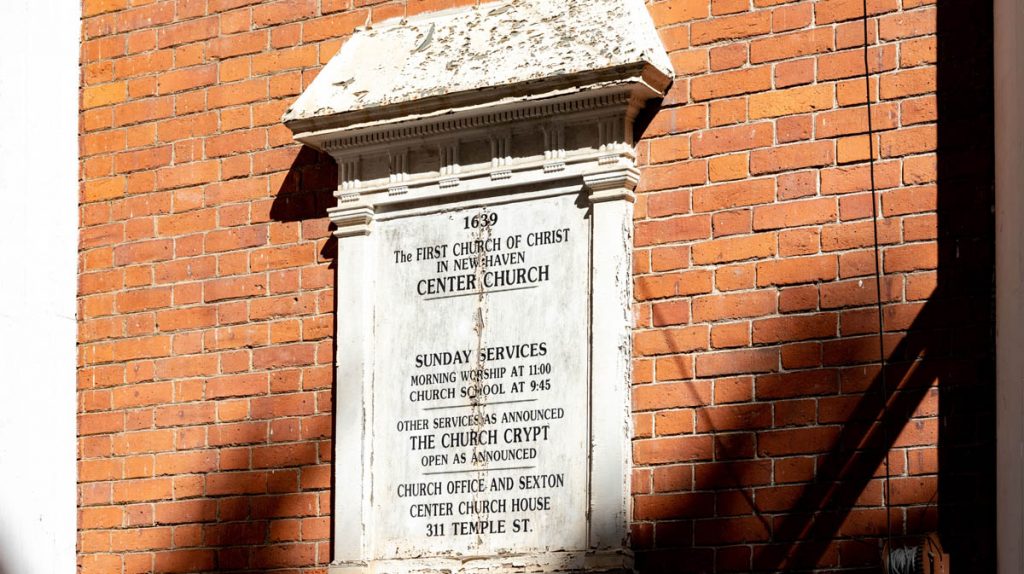 Amistad
On the east side of the common between modern government buildings and in front of the New Haven City Hall you will find a memorial sculpture by Ed Hamilton. La Amistad was a slave ship that had kidnapped 53 Africans for slave service in the United States in 1839. The slaves mutinied and overthrew the crew and were jailed on this spot before a historic hearing. The subsequent judgment ruled it an act of self-defense and they were granted freedom. The story was also immortalized in a Hollywood movie, Amistad.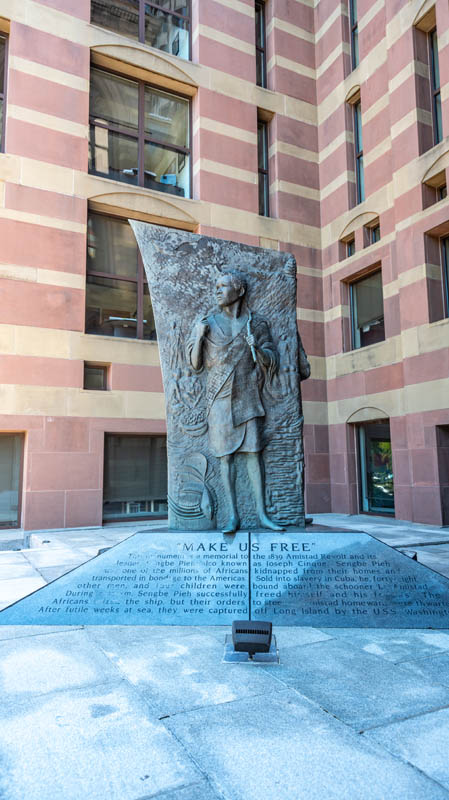 Little Italy
It's much smaller than its New York counterpart but that doesn't make it any less significant. Truthfully, you'll be more likely to find an Italian here than in its larger namesake. You'll also probably find a better pizza because that's what this Wooster Street is famed for.
New Haven pizza differs from New York. Here it's known as apizza and its most popular flavor is white clam, on a cheesy white base rather than the standard tomato or salami and meatball.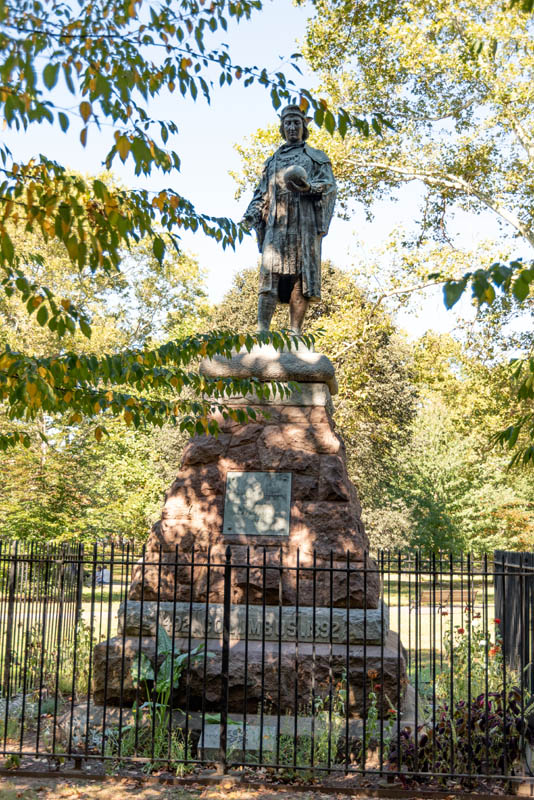 Historic District
The Court Street Historic District of Wooster Square, adjoining New Haven Green is a narrow street of cute, quaintly refurbished row houses. Each house's front door is painted colorfully. It makes it look and feel like you've walked onto a movie set.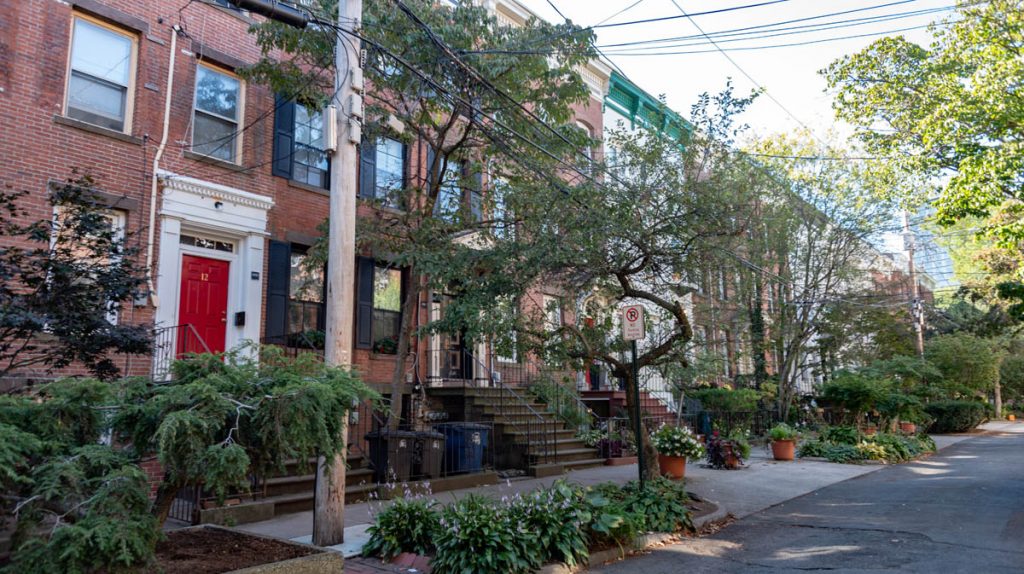 Yale
Next to Harvard, Yale would be the other major US university that most people have heard of in movies and popular culture. It's an Ivy League college which contrary to our perceptions, comes not from the caliber of the academic offerings, but from the football league that is made up of elite colleges. Yes, Harvard is also Ivy League, as is Columbia but Yale is definitely the Cambridge to Harvard's Oxford.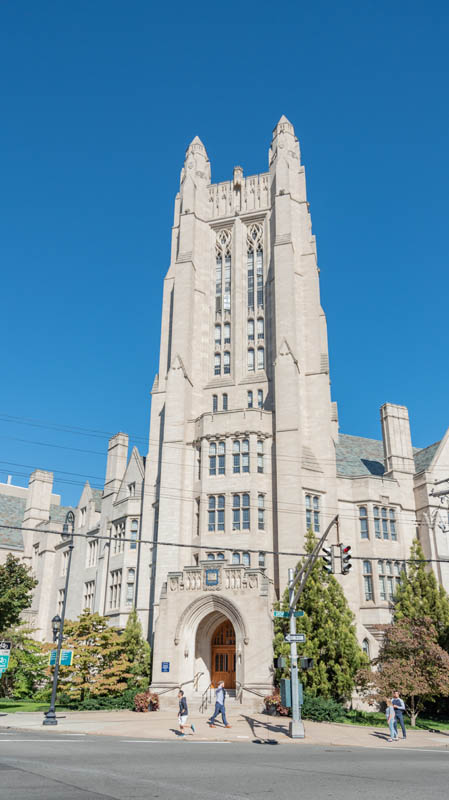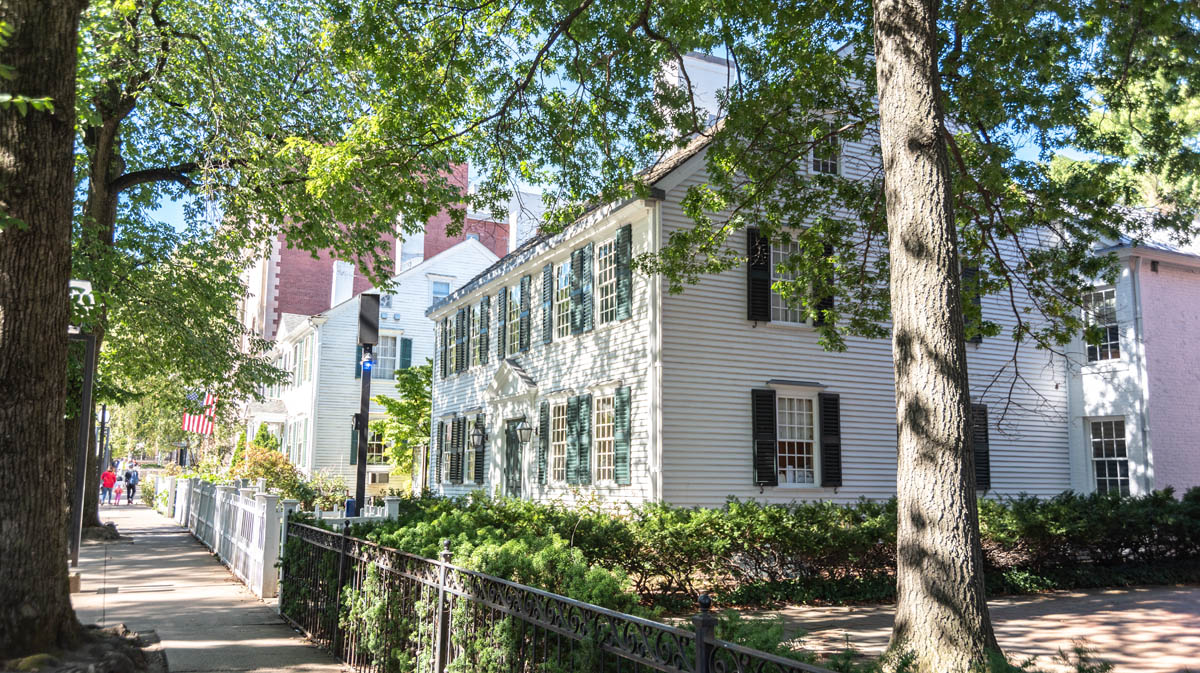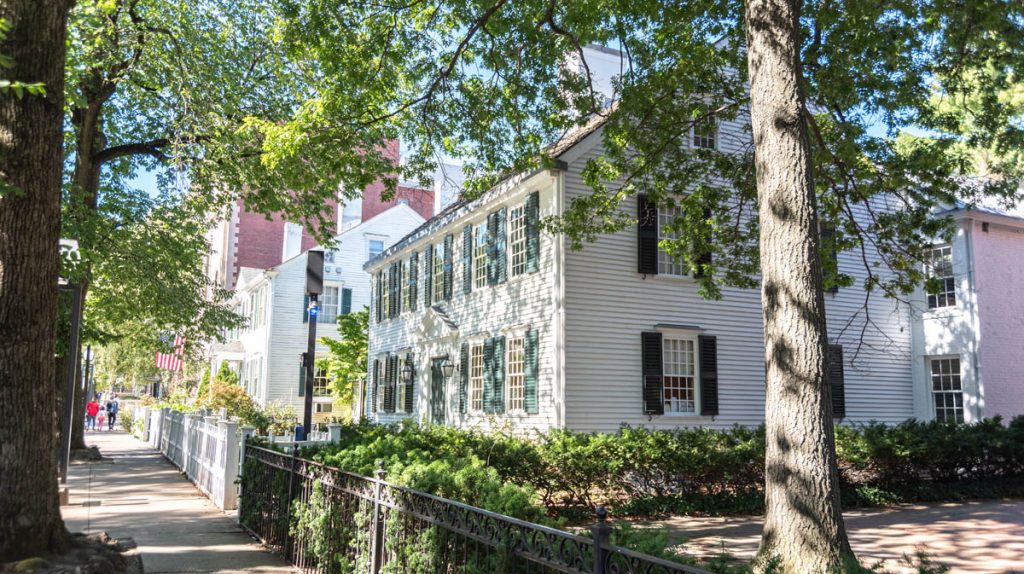 Like the aforementioned classic universities in England, Yale is a university town more than just a campus. It's faculties and fraternities extend beyond any common border, though the main halls and library lie on a distinct campus.
Well-to-do trust fund kids and hard working scholarship winners compete to be accepted into this school and are treated with the trappings that come with it. Frat houses are mini mansions, classes are held in the same surroundings as enjoyed by some of the college's famous Alumni.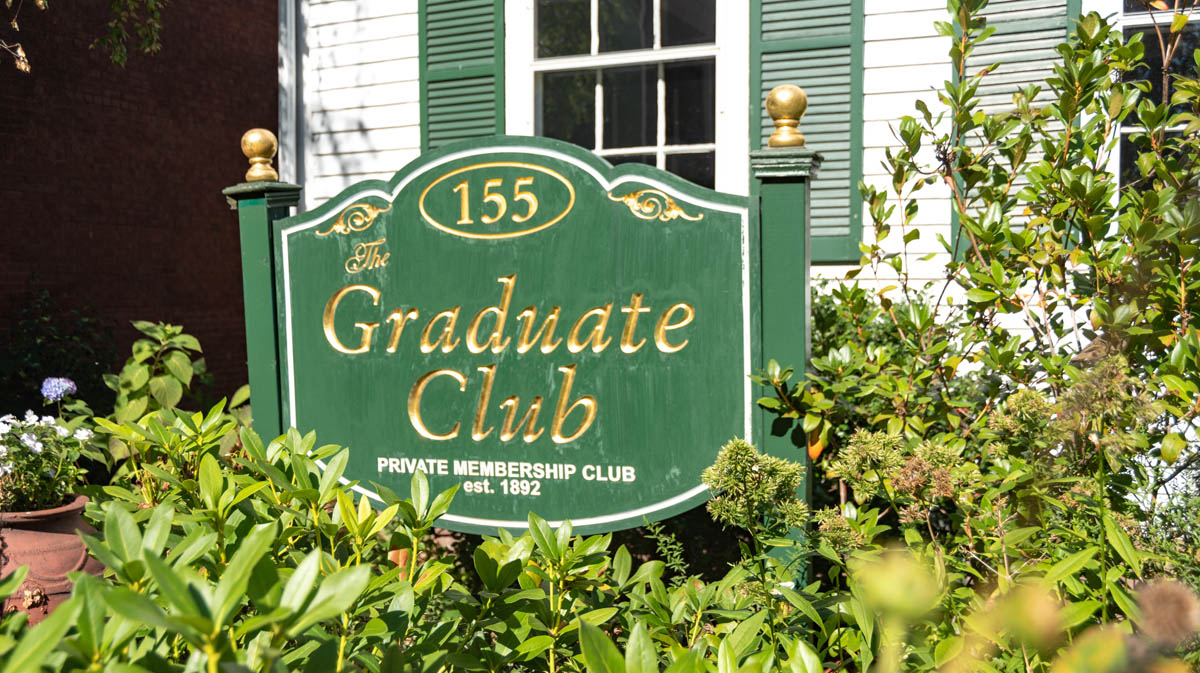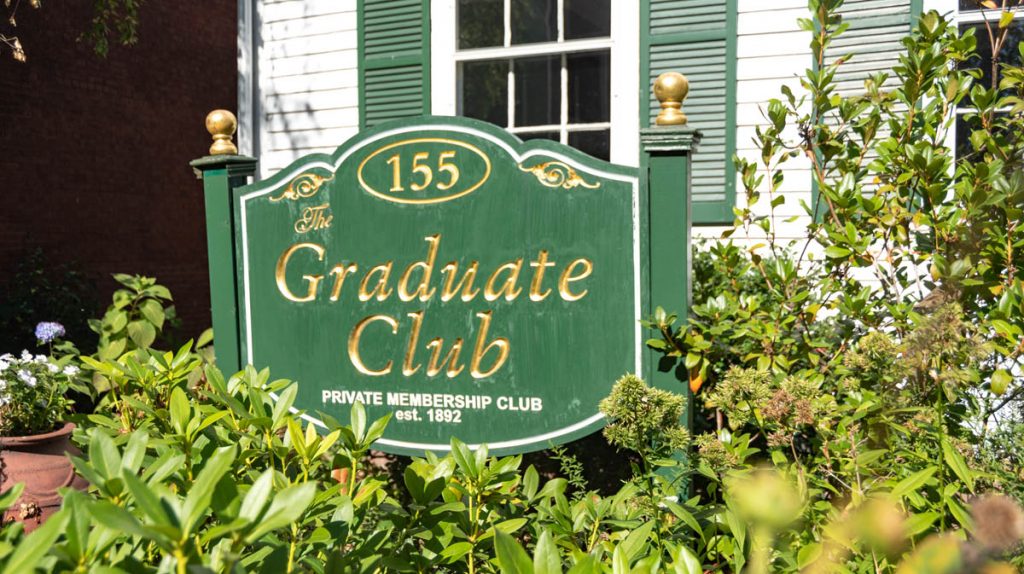 We're afforded the time and relative freedom to explore a few of the campus buildings. The Greco-Roman architectural influence is obvious as stone meets marble and impressive friezes pay homage to fallen alumni that fought in the world wars.
From within a grand theater, built in the round like a pantheon comes the sound of a classical recital. Skirting security, we try to find a viewing point from above. A marble staircase leads up to a hall of private boxes – all looked, but that at the same tine reveal so much about how the 1% is educated.
Yale University Library continues its almost carbon copy homage to English university architecture with a grand stone entrance and stately arches. If we were to study here, we'd be moved to hit the books in here – it's as quiet as it is inspiring.
Wandering back through the grid of streets that loosely marks the campus, the season is turning and the leaves are changing into peak color.
It's an interesting and pretty city. High-end boutiques are as prominent as student cafes. There are few places in the United States that exposes the gaping chasm between the haves and have-nots as New Haven. For all the Ivy League, buttoned down formality and elegance, there's an overdose in broad daylight. It's a town that is worth a short visit and one thing is for sure, you'll come out feeling like you learned something.
WHAT?
New Haven is a college town that is home to Ivy League university, Yale.
WHERE?
New Haven is approximately 1.5 hours from Manhattan.
HOW?
Drive or catch the Metro North New Haven line from Grand Central Terminal.
Follow & Connect with us